History about Amruteshwar temple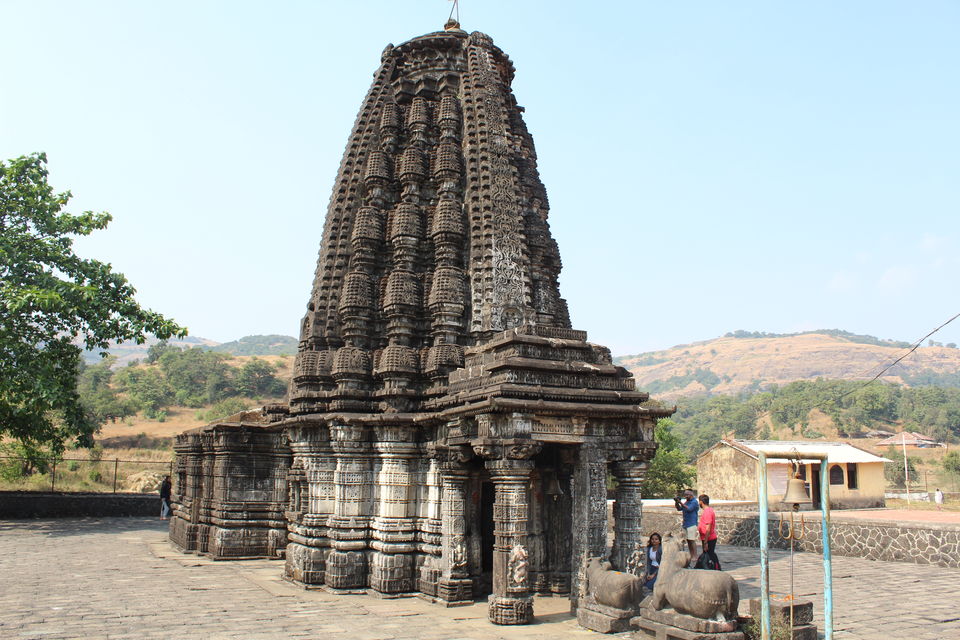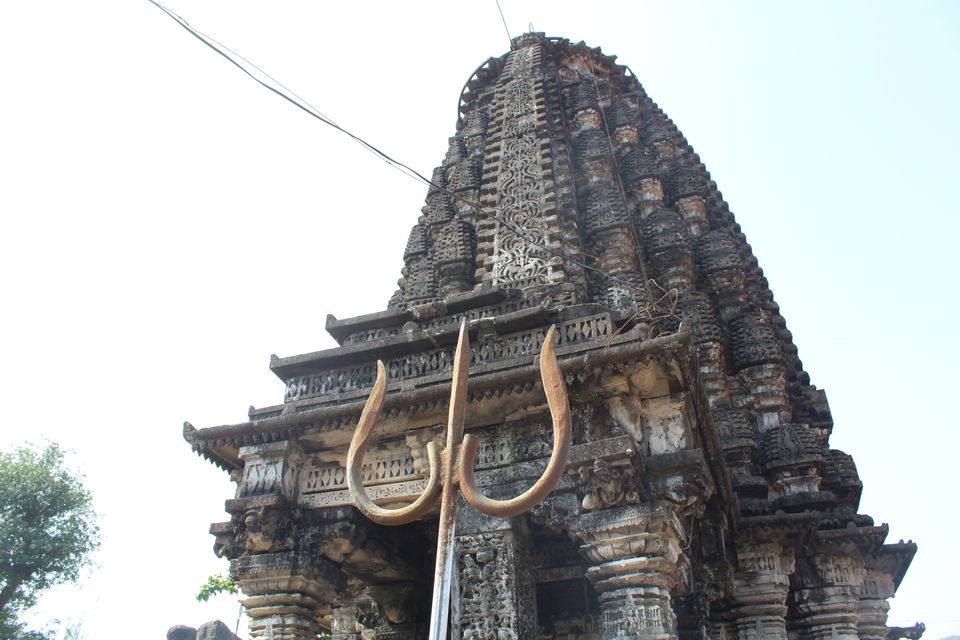 If you are nomad at heart ,you like to go where your mobile phone is unreachable ,If you love long drives through back roads where the grass is plenty, a shade of green that is more vibrant than even the most beautiful of emeralds this the must go location for you.
I always fall in love with places where nature is at its purest form,where people don't care about competitions they just welcome each day with open heart.I think this the place where I belong ,where my soul belong and the Temple; it just touch your soul.
How to reach
This place is about 17 km away from place called Bhandardara. I started my journey from dombivali(mumbai) station by Kasara local train. From Kasara you get buses for shendi or there are jeep available to reach Shendi .Bus frequency is not that good in this area ao we choose jeep travel . From Shendi village you can book private jeep or share jeep to reach Ratanwadi village.There is no bus facility available in morning to reach ratanwadi.
Travelling by road to this temple is very difficult due to rough roads on the hills. Ratanwadi is separated from Bhandardara by Arthur Lake. Ratanwadi village is also approached by boat from Bhandardara. By boat, it is a 6 km journey and further it is a 4 km walk till Ratanwadi.
Amruteshwar Temple is an ancient Shiva temple situated on the banks of holy river Pravara at Ratanwadi village.The temple is dedicated to Lord Shiva and is considered to be over 1,200 year old. This beautiful stone carved temple was built by the rulers of Shilahara dynasty in 9th century AD. It has been constructed in Hemadpanthi architecture style.
Design and Interior
This temple is carved in black stone and its a best gateway to all Shiva pilgrims and explorers.Each part of the temple is carved so beautifully that makes you to lost your soul in it. On entrance and pillars sculpture of god and goddess carved out of stone.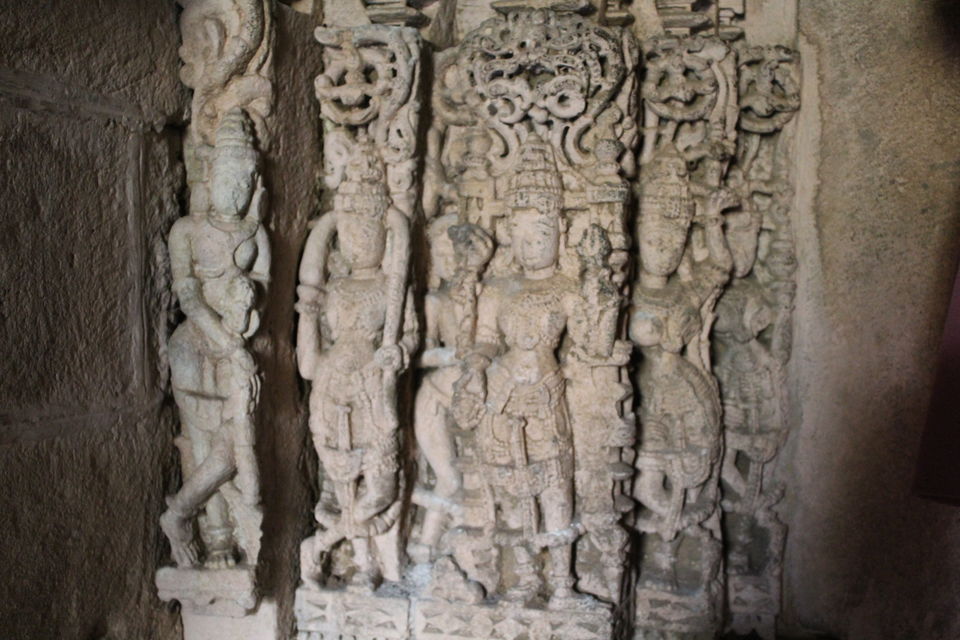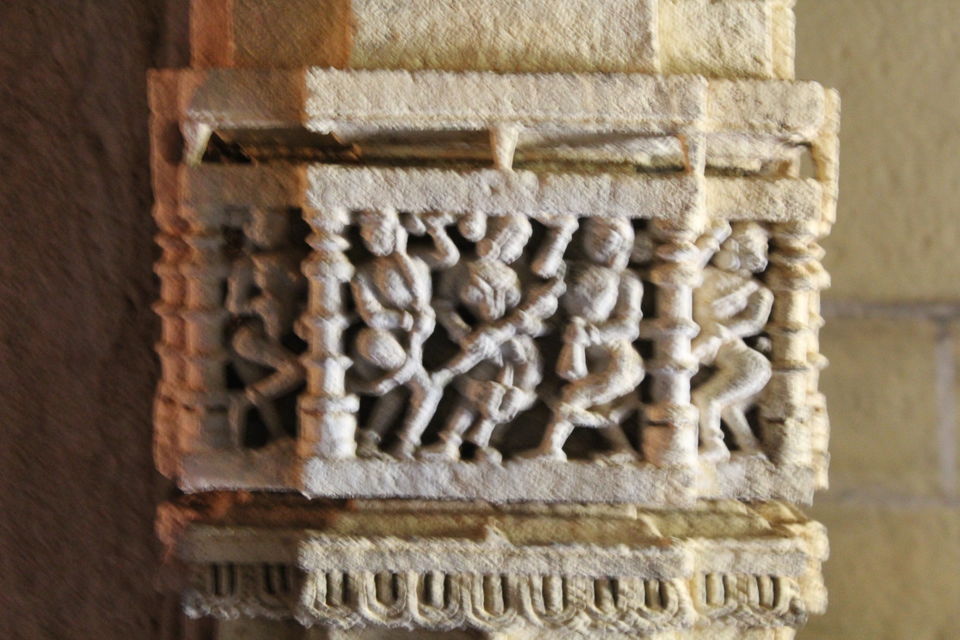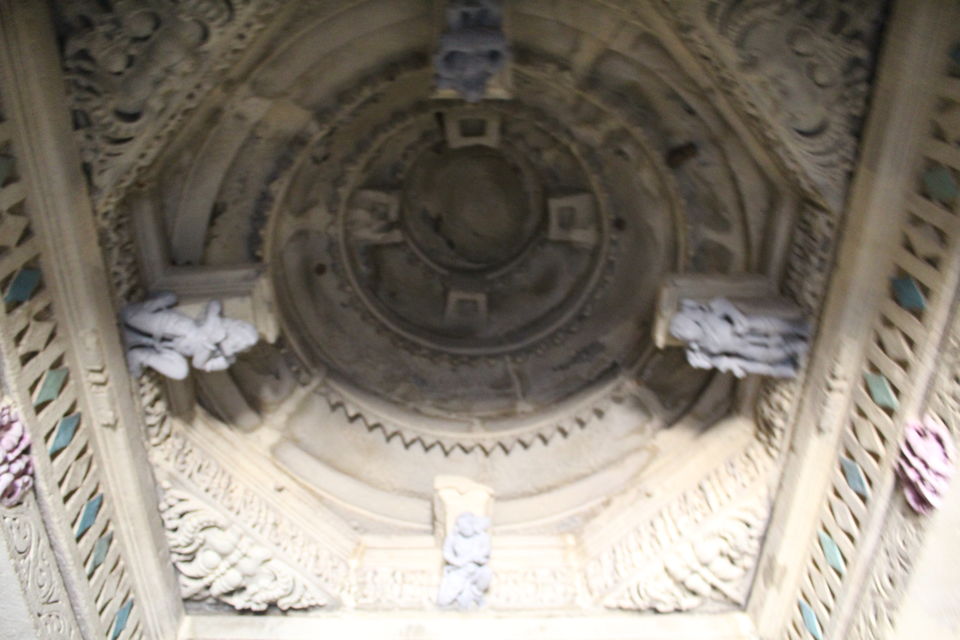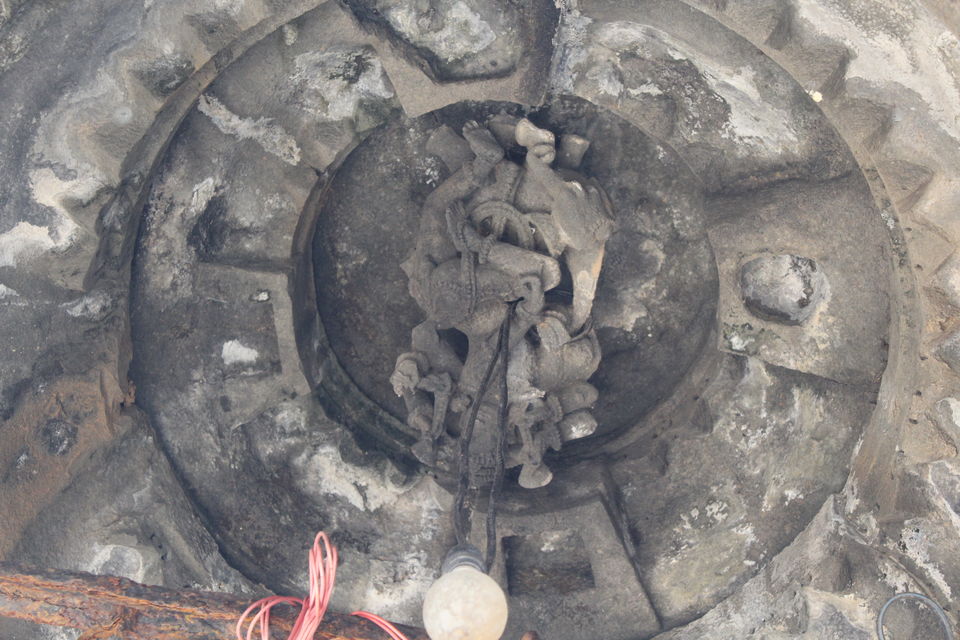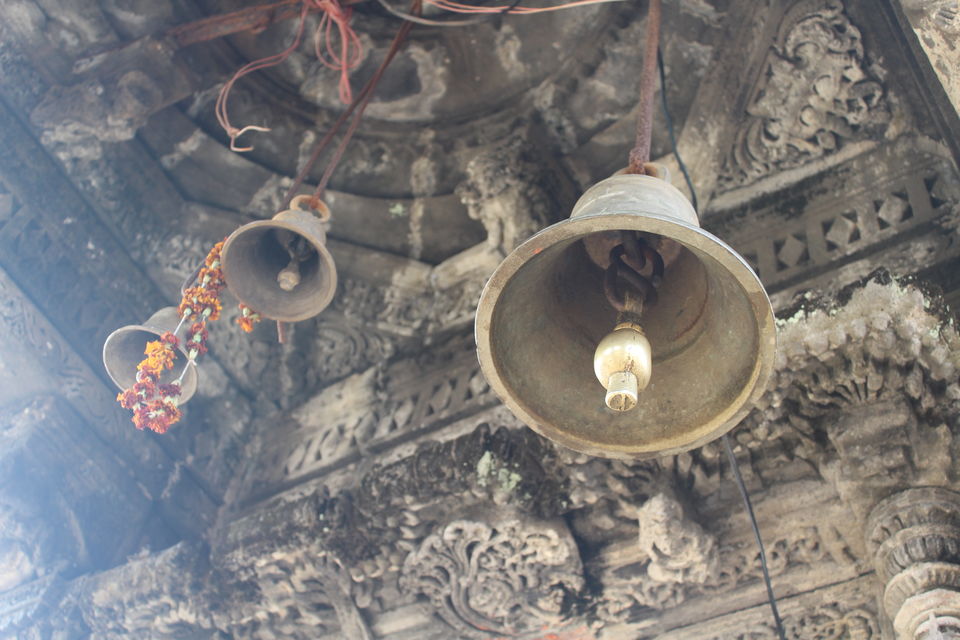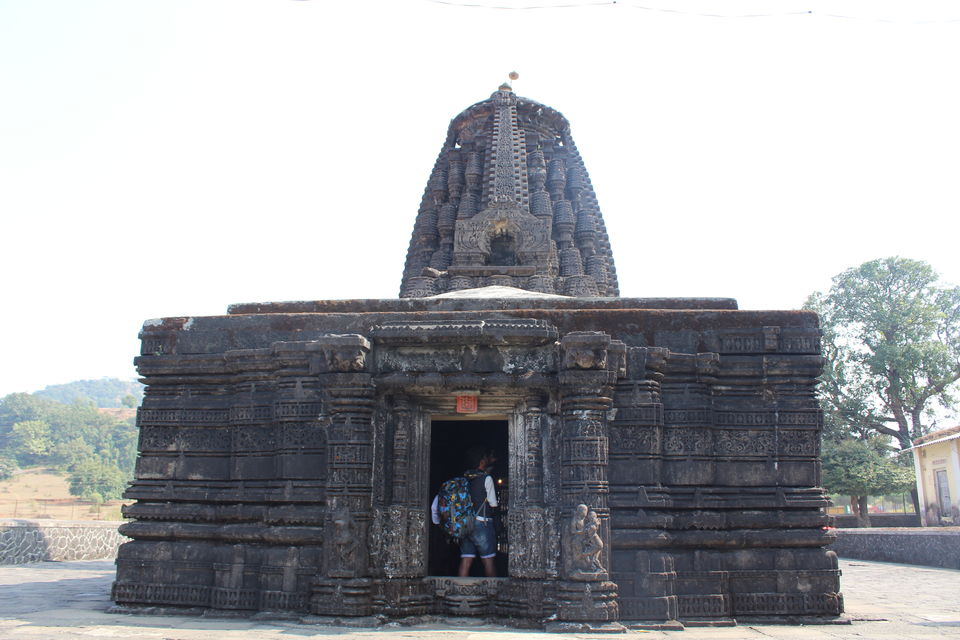 It has very small door to enter inside,that tell you if you want to enter into my heart then bend your head slightly ,keep your all ego outside and then enter.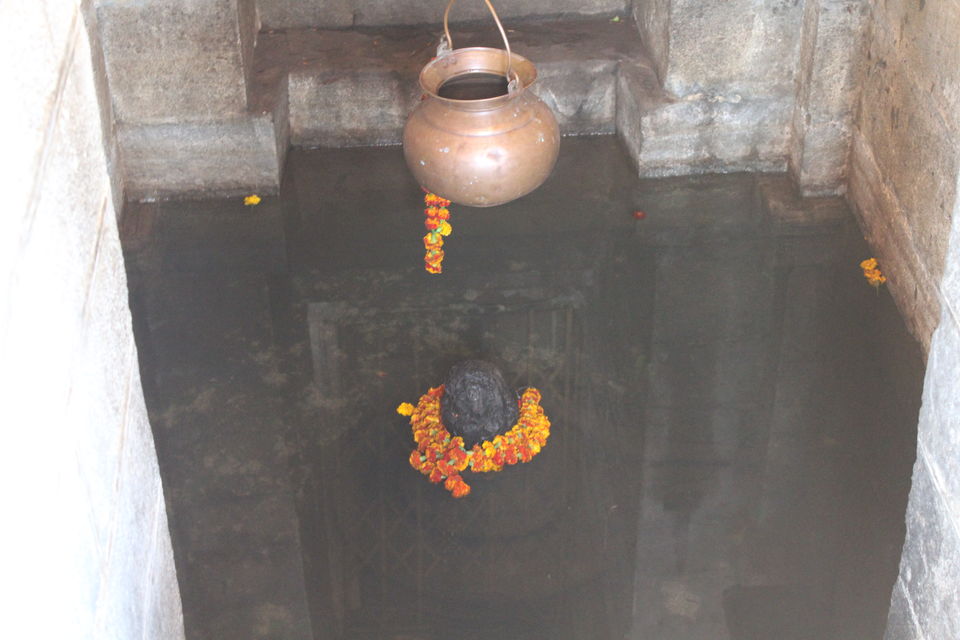 If you observe the Shivling of this temple, you can see that it is surrounded by water when I ask temple priest about the reason behind the water ,he said that it is start point of Pravara river and this Shivling resides in water for 6 month from Jun to Dec period and then slowly water level get low after Jan to May period.
Outside the temple there is small water pond and it is as old as the temple,The pond is carved into stone in different sculptures of god and goddess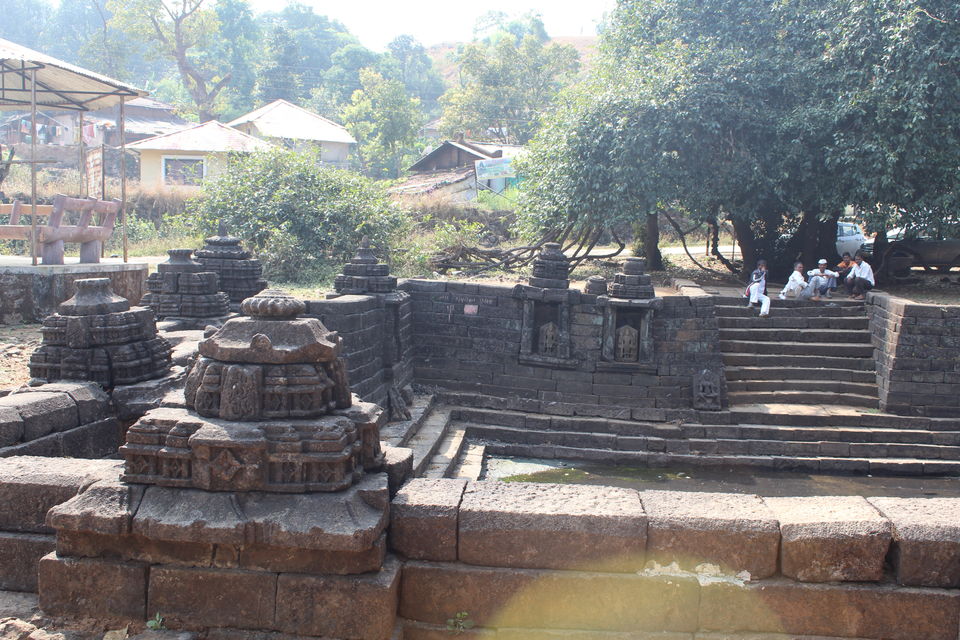 Things that I like most
Yeah ,the most important point is this temple is now under archaeology survey of India. Surrounding area is properly maintained like garden,bench are available to rest , surrounding is so clean and neat.
When we were travelling to ratanwadi there was one old lady who was travelling with me,she offered me some kind of boiled tuber or root vegetable that grow under ground and I accept her offering and it was so tasty .She was not educated but she was talking with me very nicely and told me about ratanwadi village,about education problems,commute problems,hospital issues,etc. At one point I felt very bad for this people that this village is very near to city like Mumbai but not yet developed and at the same time I felt its good that it is not developed ,that must be the reason behind the beauty of this place.
More photos: