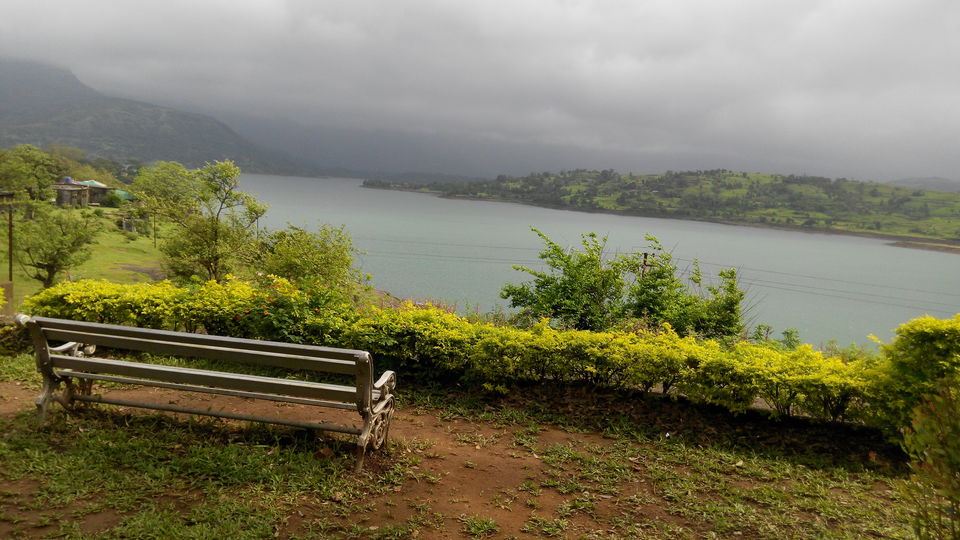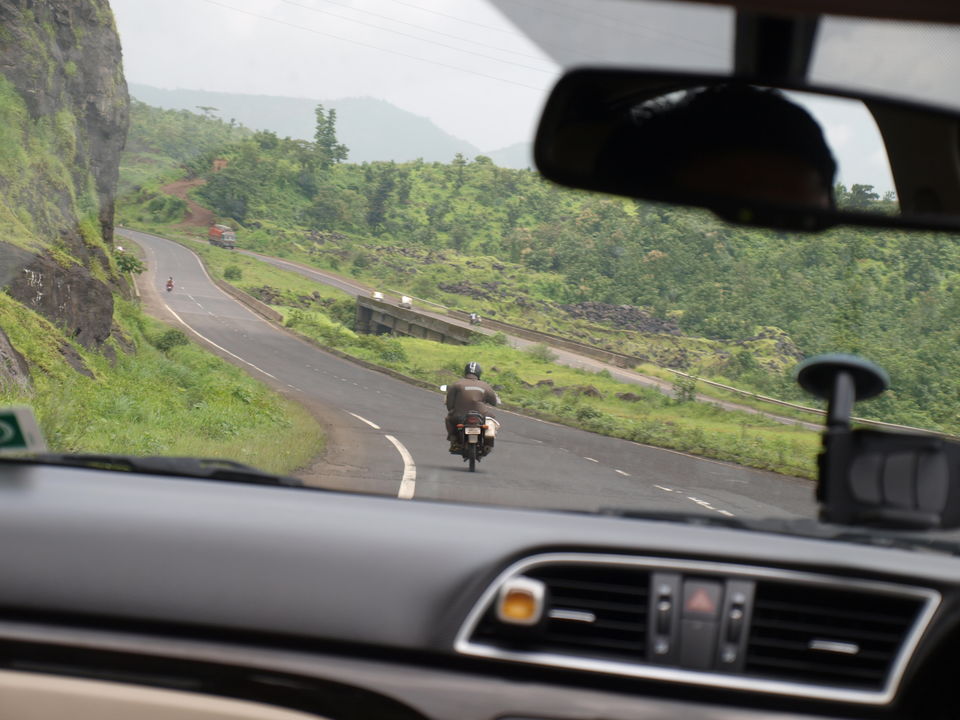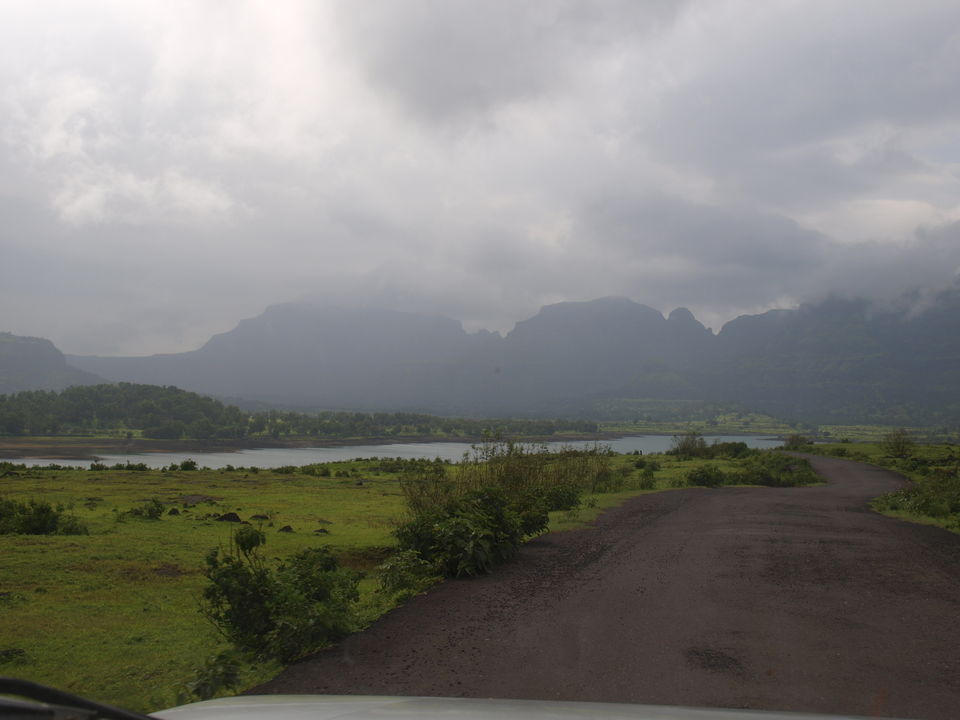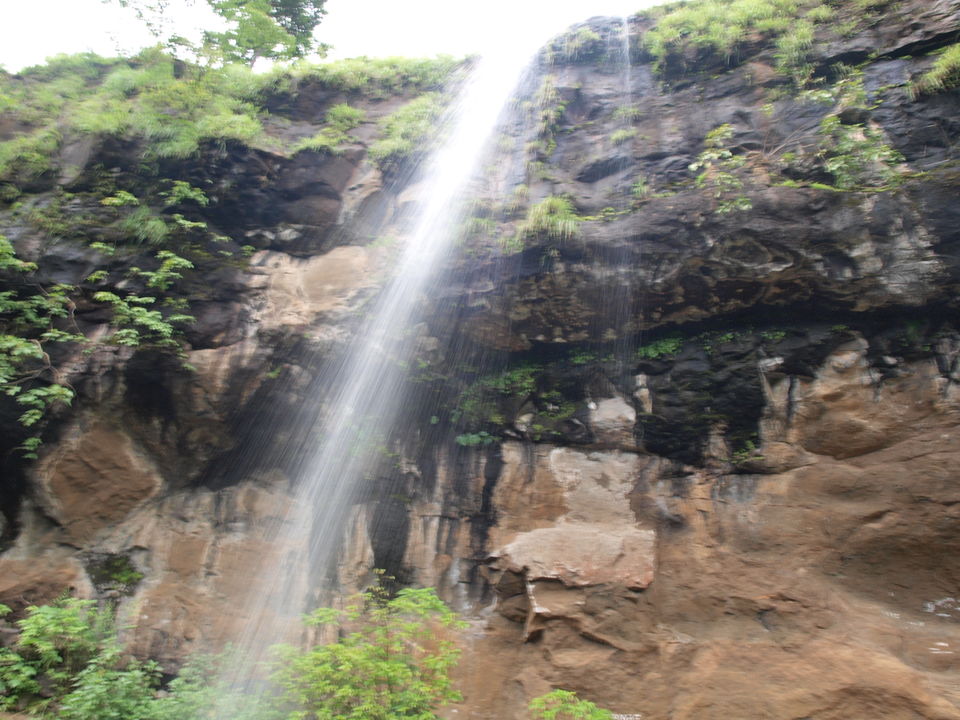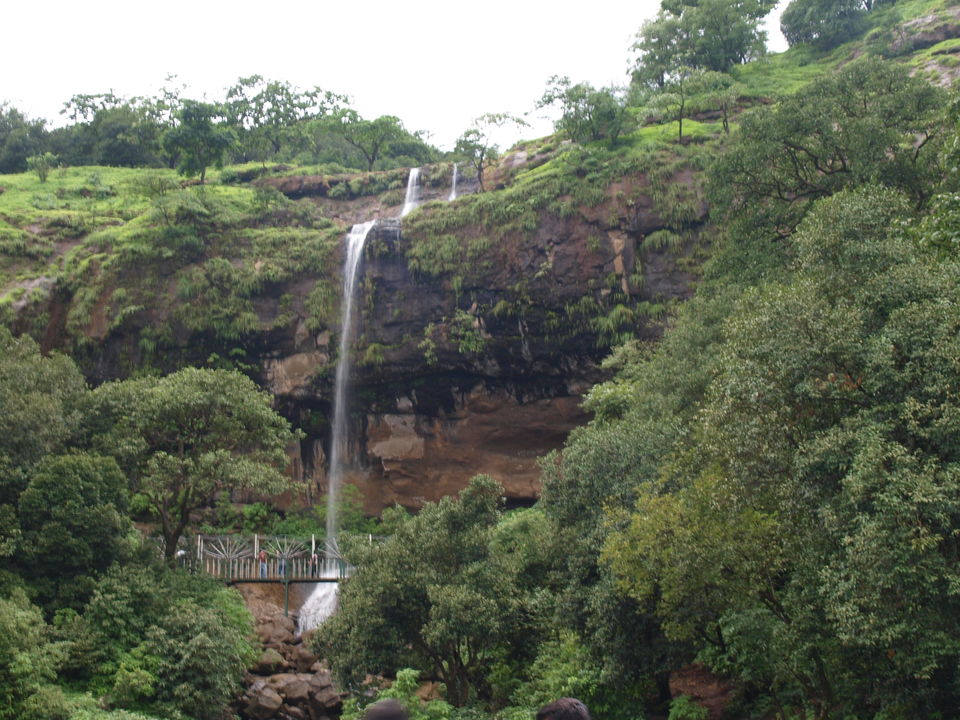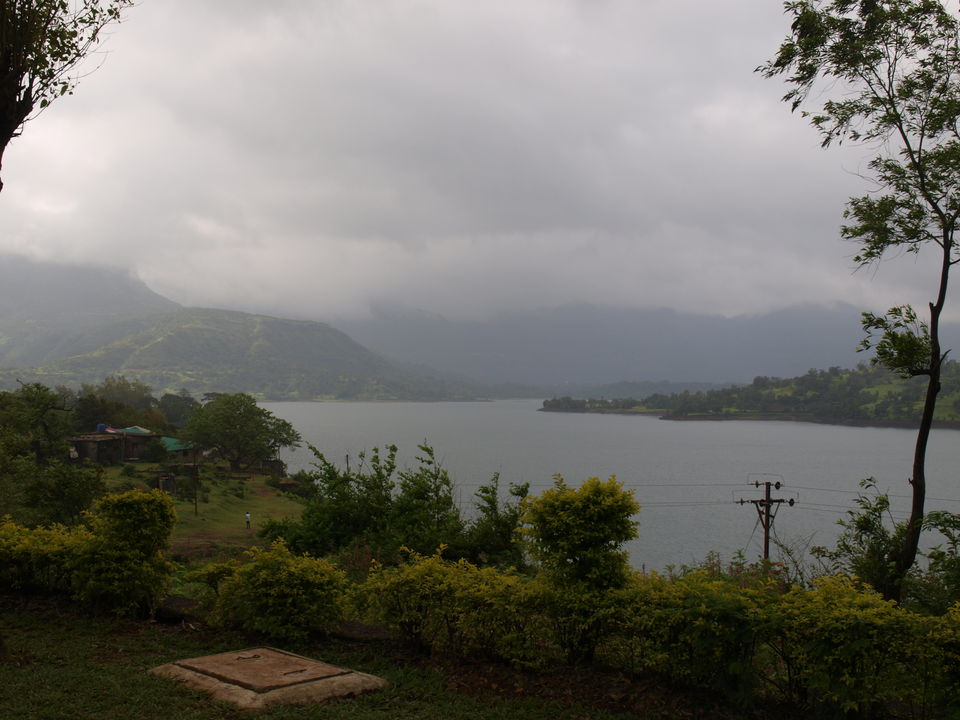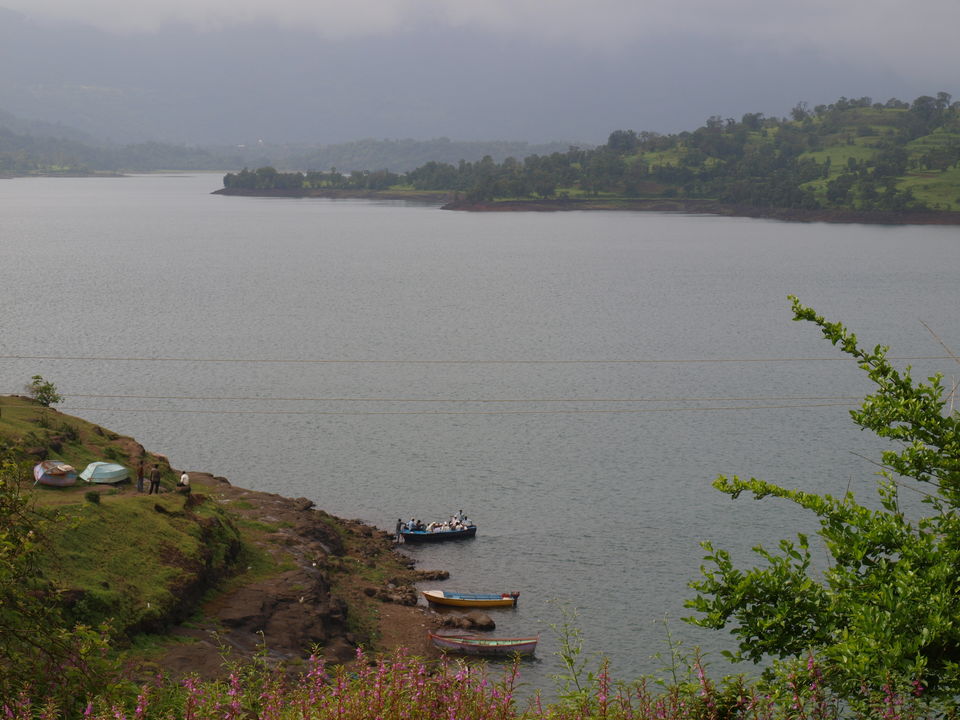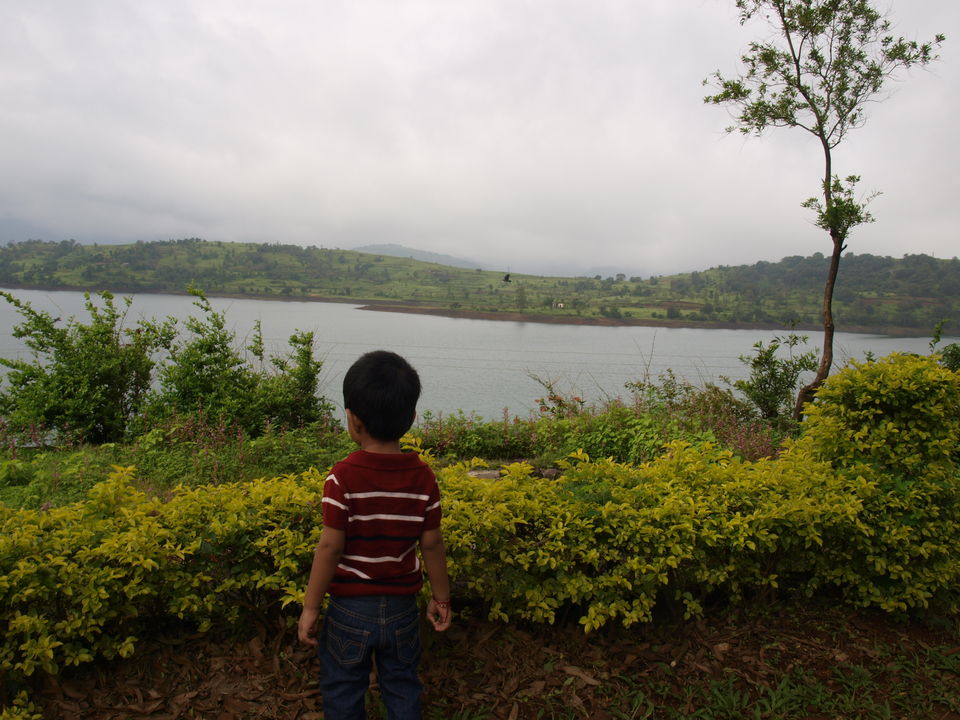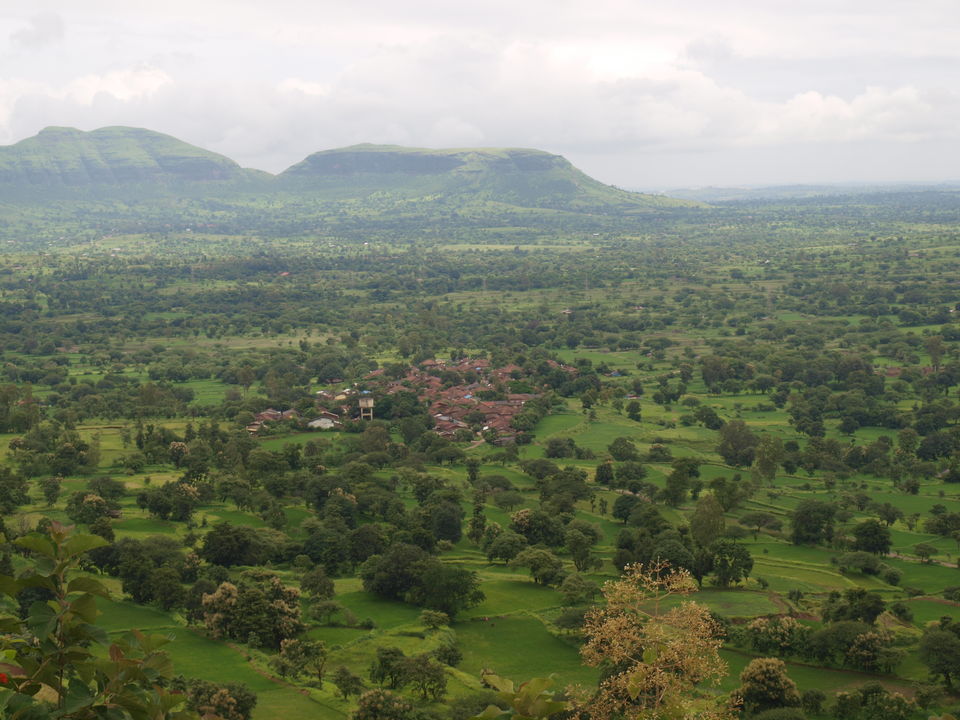 Bhandardara was on our priority list since couple of years and this year we had prepared well in advance for this much awaited monsoon trip to bhandardara. The best place to stay in bhandardara is MTDC resort, just for its location. We did an online booking of lake side cottage (again for its view) in march itself for travel date in august.
We stay in Vapi, so to reach bhandardara it was a good half day journey through dense forest of Maharashtra. Many routes available on google maps but we chose the following route:-
NH8 upto manor→wada→Tansa lake→Atgaon→NH3 upto Ghoti→Bhandardara
There are couple of patches where roads are in really bad shape esp. from wada thru tansa lake upto atgaon. But again once u reach NH3, its like heaven passing thru Kasara budruk paralleling the railway line. The last 2 kms before bhandardara is again in very bad condition. It took us almost 6 hrs from vapi to bhandardara including a small lunch break of 30mins.
MTDC resort is located in shendi overlooking Arthur Lake. It's a small village with a vast lake which comes on the way from ghoti to bhandardara.
Once you reach the resort and get freshen up, the first thing that comes in mind is what about the sightseeing. There are many guides roaming around the resort who tries to give u good deals with or without transport around the Arthur lake. Looking at the road condition we strike a deal with a local guy for 1200rs which includes all view points around the lake with transport in his own vehicle ( bolero). It's a cricular trip around the lake which takes 4 hours for 58 kms.
Bhandardara is very much known for its numerous DHABDHABE (Waterfalls) but since rainfall was less this year we couldn't witness all of them. 
Necklace Fall  
The waterfall looks like a necklace from a distance.
Wilson Dam
There is spillway just beside Wilson dam but it can be seen only when dam overflows.
Umbrella Falls
The fall itself looks like an Umbrella but its not visible nowadays as the govt. has made a tunnel nearby to generate power. Couple of old movies shooting was done near this Umbrella falls.
Amruteshwar Temple
It's one of the oldest Shivji temple located on the other side of the lake. Here the shivling remains in water throughout the year even though it's located much above the water level of the lake.
There are couple of more viewpoints around the lake but we don't remember their names.
Now the major problem U face in such unexplored place is the food. MTDC do have their own kitchen but there were many mixed reviews on google about its restaurant.
We were given complimentary breakfast coupons so we decided to look for some local restaurant in the village market for dinner. You don't have many option in such small places so first we went for Kaka's Gujarati thali but they don't serve you until and unless you tell them in advance. The other option was Vaibhav Restaurant just beside MTDC resort. We asked there and he was more than happy to serve us. Its small restaurant with owners themselves cooking the food and hot chappatis coming directly from from their homemade kitchen. We tried all Maharashtrian varieties like pithala bhakri, thecha, other maharastrian sabjis specially made in their own spices. We loved food and it was time to call for the day.
The atmosphere around the lake was cold enough to make you switch off the fans for whole night.
Next day we tried our breakfast at resort itself before leaving the place but as expected restaurant was lacking in hygiene but taste of food was ok. 
While returning we followed different route:-
Bhandardara→Ghoti→NH3 upto Igatpuri→Khodala→Jawahar→Charoti→ NH8 upto vapi.
This time the roads were far better but we took many breaks in between to see small waterfalls and click few photographs. All together trip was very much refreshing including the long drive through the ghats. I should say Bhandardara is heaven with nature at its best showing different shades of greenery around. A must visit in Monsoon.