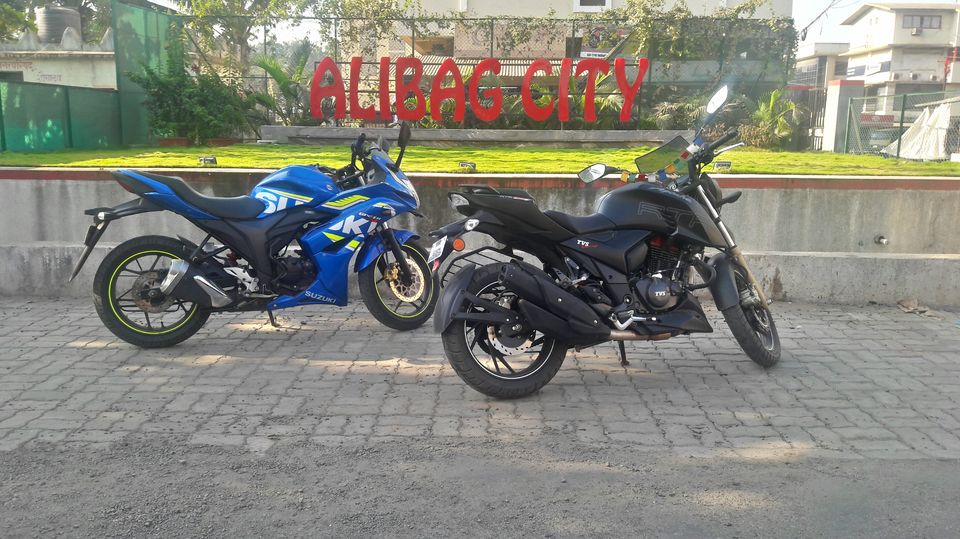 Ever since I have bought my bike, a ride to Alibaug from mumbai, was always on top of my list. I have been to Alibaug before, but travelled by ferry and bus and tum tum, which is not a very convenient option and we ended up only visiting the Nagaon beach. I wanted to experience the other serene beaches in and around Alibaug. So the weekend seemed to be a perfect time to travel, and Murud-Janjira was the destination we intended to cover.
Day 1: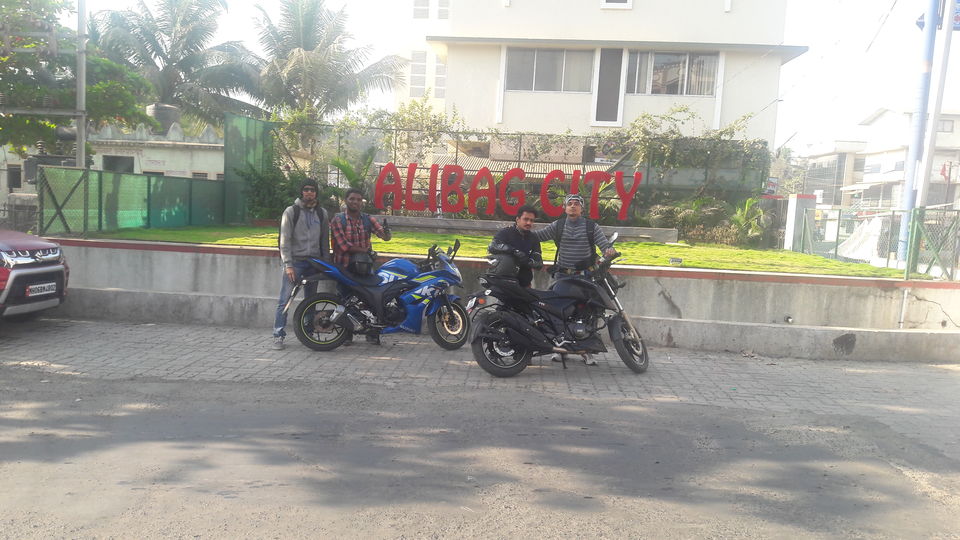 All 4 0f us met near Oberoi mall on the Western Express Highway as planned. Our companions for this trip were an Apache 200 and Gixxer SF :) . We had decided to take the Eastern Express Highway - Panvel - Pen route to reach Alibaug. We started our ride at 7am in the moderately chilled morning weather. We could feel the cold breeze while cruising through the Aarey colony at a consistent speed of 60 - 70 kmph.
In no time we reached the Eastern Express Highway through JVLR. On this highway I had an intention of testing my bike to its fullest speed limit. But sadly could only touch 111 kmph because of other vehicles doing a mindless switching of lanes. We reached panvel at around 9 am.
It was taking some time because we had to wait and check for the route intermittently and then finally reached near Datta Snack center by 9.30am. We took a break for having some breakfast at the snack center. Started the ride again and soon were in Pen. Went past the Karnala Bird Sanctuary.
The condition of the road felt pretty decent but a bit narrow though. Work happening on both the side of the road, the road seem to be getting widened, maybe we it would take a couple of years more. Finally we reached Alibaug city.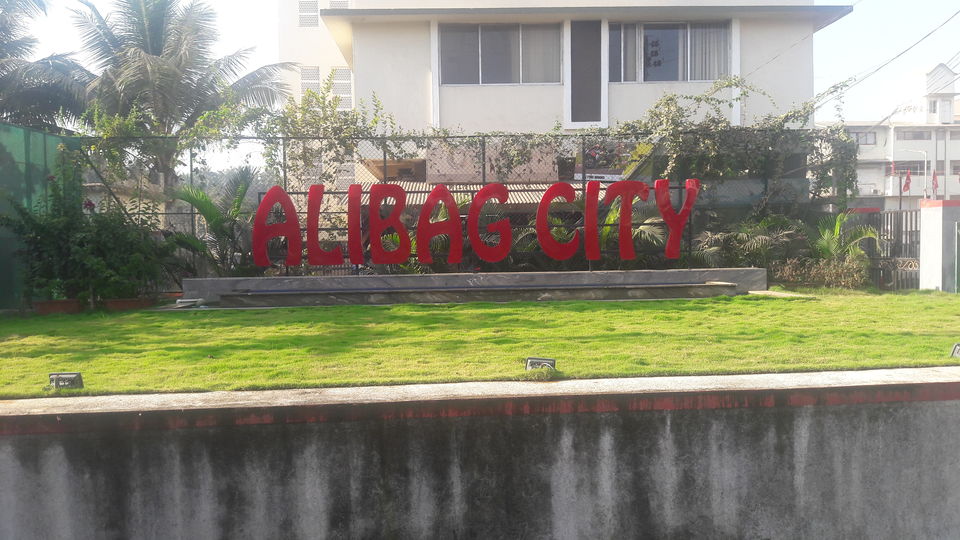 Nagaon Beach
Now could have visited the Alibaug beach, but instead we decided to ride the opposite route and go towards Murud. Nagaon was the first beach on this path and was about 6-7 kms from Alibaug City.
The riders 'nightmare' begins here - utterly bad roads start. We had a check of the road condition on internet already and they seemed bad, but were drenched in water. We falsely concluded that its just in rainy season that the roads are bad. We sure had to face the repercussion for the wrong conclusion. Anybody who loves there Bike would never think of riding this way. That's how bad it was, and it had only began.
We had a contact for home stay near Nagaon beach. We straightaway went there. It was a nice locality with ample amount of trees and space to park our bikes. We rested for sometime in our room and decided to hit the Nagaon beach.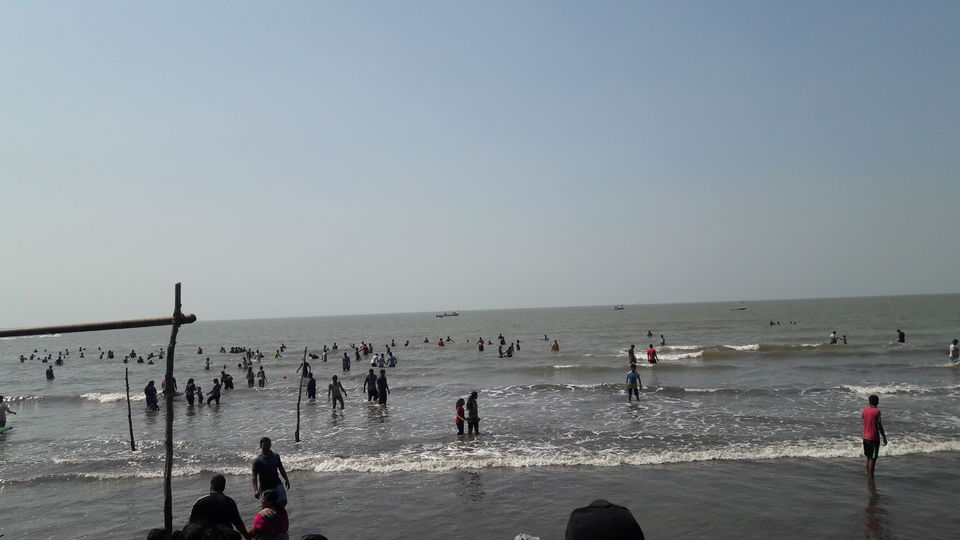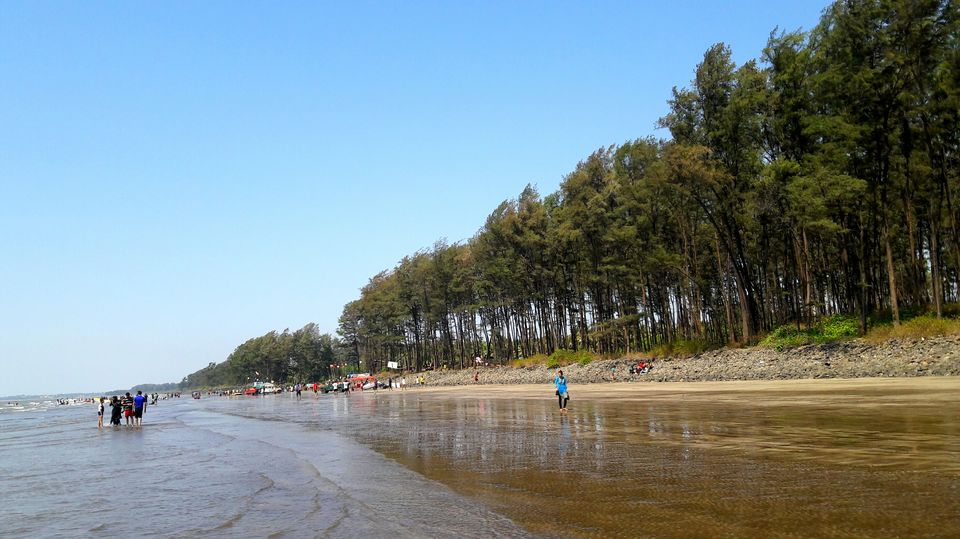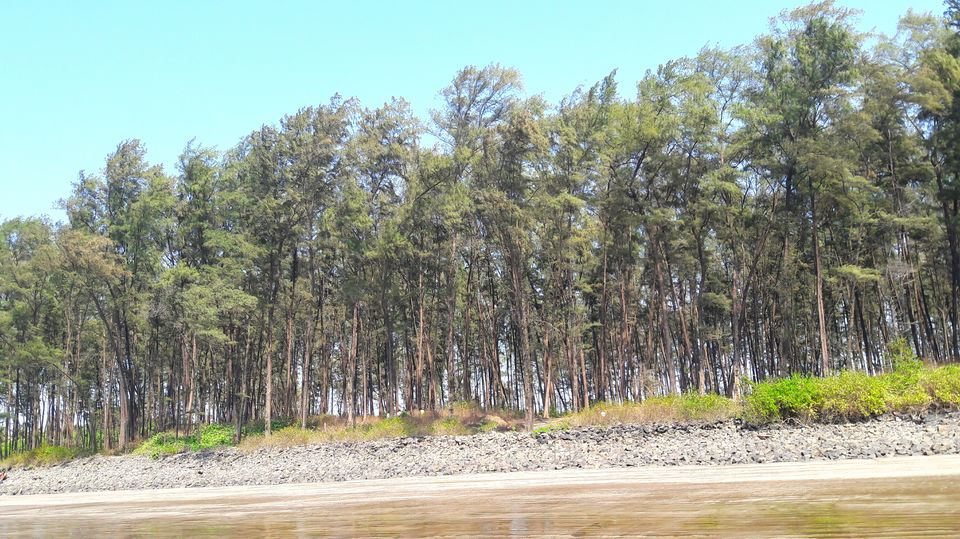 First glance of the beach and I could feel the happiness of the people around :D . Being from Mumbai we seldom come across beach with such clean environment and the water seemed quite clean. It was crowded at one corner of the beach and the left side has quite less people. It was peaceful to take a stroll on the beach and enjoy with friends. But after an hour or so we were hungry and had to rush to our room, as the owner had arranged for lunch.
After lunch it was 3pm and we thought I doubt decided to get back on the road and head to Murud, not realizing the condition of the road was going to get even worst ahead.
Revdanda Beach
We were back on the road and started for Revdanda beach which was 9kms away. The ride not very bumpy. I was not very happy with the grilling that my pretty new bike had to go through :( . We could only move at a speed of 20-30 kmph and somehow reach Revdanda beach.
The sight of the beach was enough to forget at the tension and worries :D. The was a completed secluded beach with very little now of people around, no commercial vendor, nobody. It meant PEACE, which was a luxury for the city folks, let alone folks from the IT industry.
Soon we saw a group of boys playing football and my friends befriended them and join in. I on the other hand was into experiencing the pristine sand of the beach.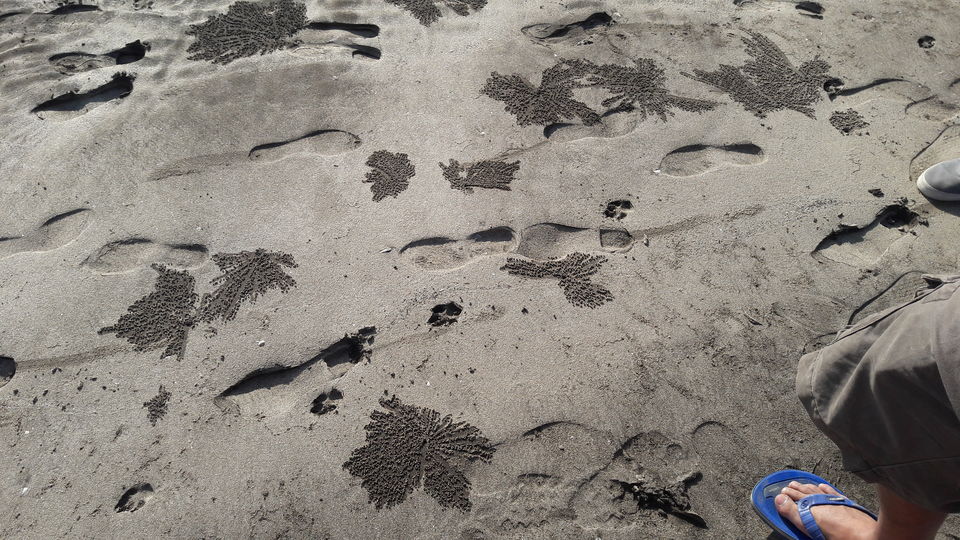 I laid down on the beach for sometime. It was 6pm already and considering the bad road we decided to quit Murud and instead planned to finish the trip visiting Kashid beach.
Kashid Beach
Kashid was around 10kms from Ravdanda. We starting riding again with an intention of reaching Kashid to view the sunset there.
I was an awesome view along the way, with mountain on one side and the sea on the other with the contrasting orange-red sky with the setting sun.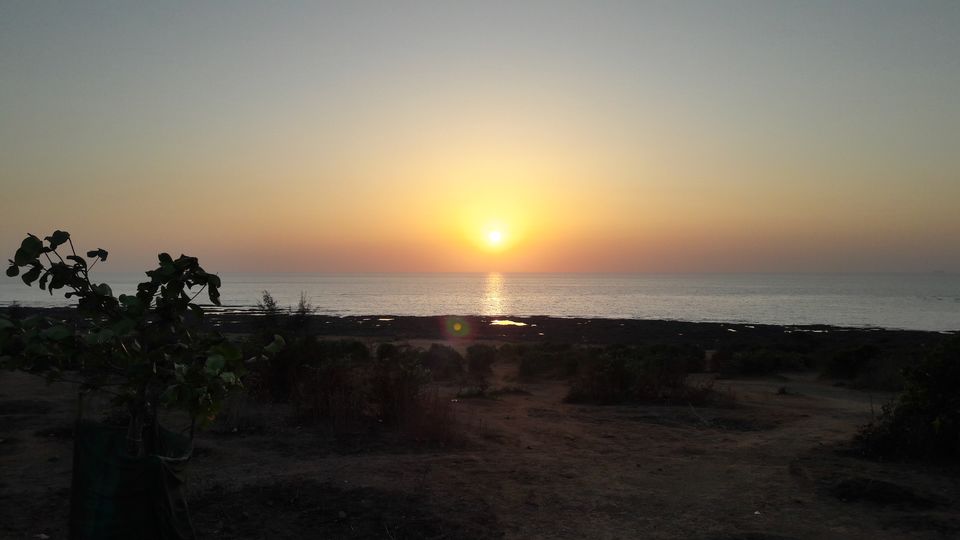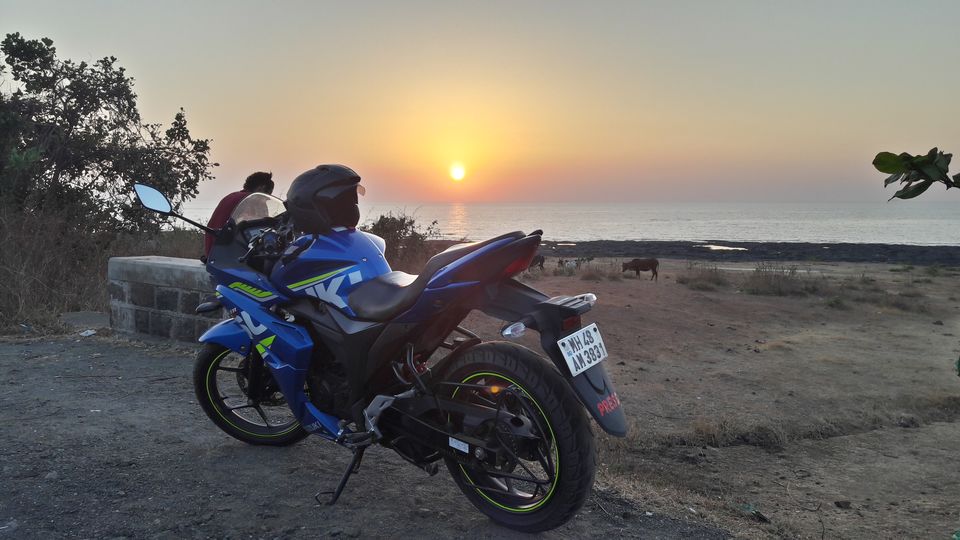 There was nothing as peaceful as this, a sunset beside the sea and a quite surrounding....you cannot ask for anything more. We sat at this place watching the sunset and relaxing. It was dark instantly.
We had to ride back to our room at Nagaon. It was a full moon on that day. We could see the beautiful moon when riding back. We reached the room by 8pm and freshen up. We had dinner on our mind, we were yet to taste the delicious fish here.
This time around we decided to ditch our bikes and instead take a walk and find a nice hotel.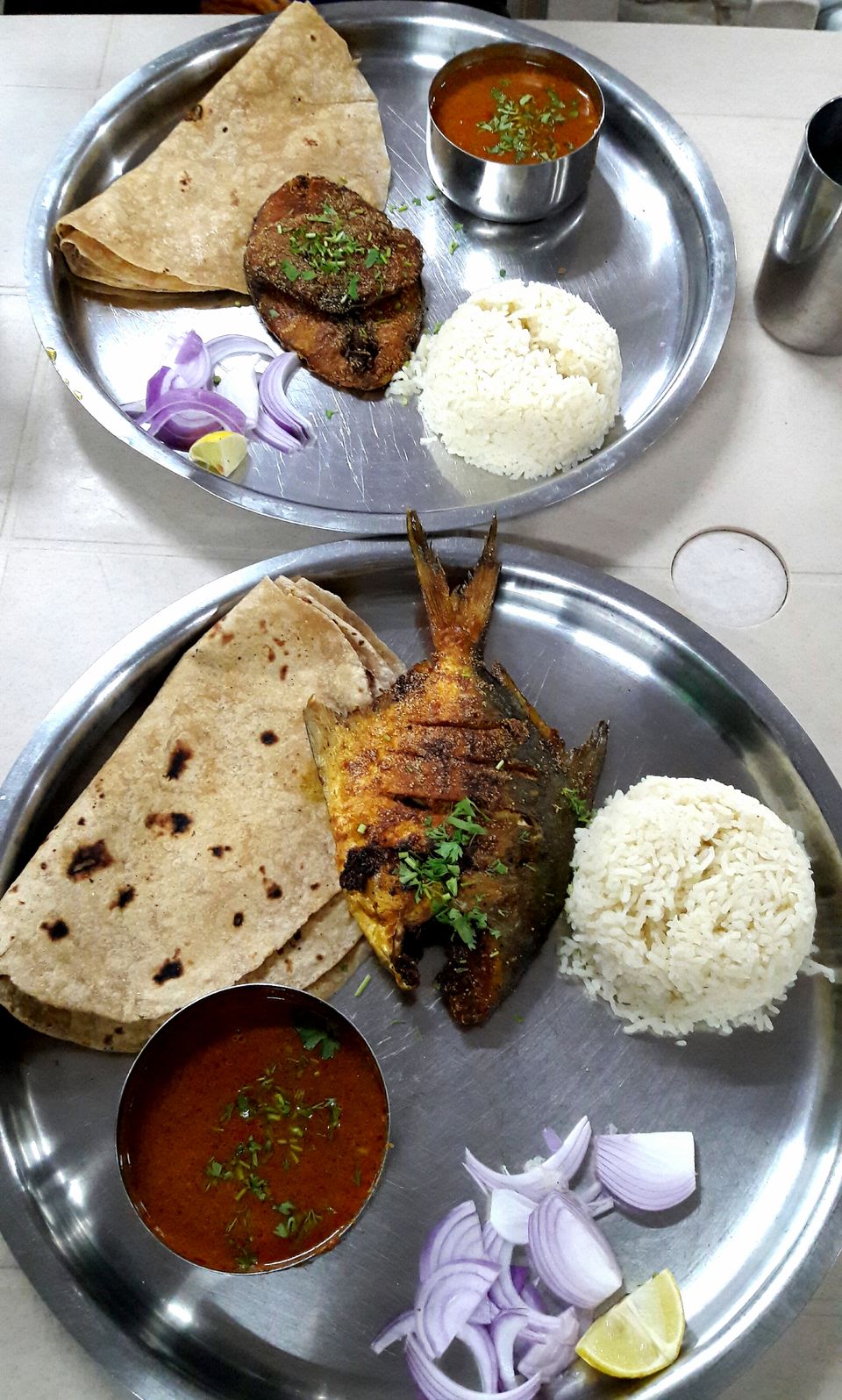 It was almost 11pm and planned to go to the Nagaon beach again. The beach now had heavy waves hitting the shore, so we had to head back having some icecream in the chilling weather :).
Day 2 :
As we did not had any plan for any more beaches we decided to ride back to Mumbai and reach before noon. We could have surely visited Alibaug, Kihim and Awas beach.
We reached home by 12.30pm though we took some breaks in between.
Would like to ride to Murud someday after we hear some good news on the conditions of the roads there. We sure would have to wait for a long time I guess, but until then we have more destinations to ride to :D.
If you like this article, please check my other awesome trip to Kasol:
https://www.tripoto.com/asia/trips/mumbai-amritsar-kasol-a-budget-trip-5807711fca8f9