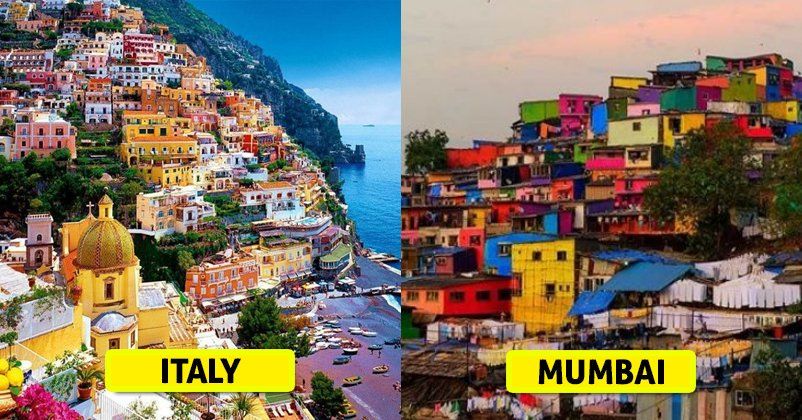 Perched on a hilltop, the grey, grubby and depressing slum of Asalpha offered no aesthetic cheer to otherwise well-developed surroundings of Ghatkopar, Mumbai. The place just did it fit in in the overall panorama that one would get from the Bandra- Worli sea link until Deepya Reddy visualized this colorless space as a blank canvas. It was colors that made her happy and she thought of adding a dash to these hutments and transform the slums into a colorful amalgam of local stories and talent.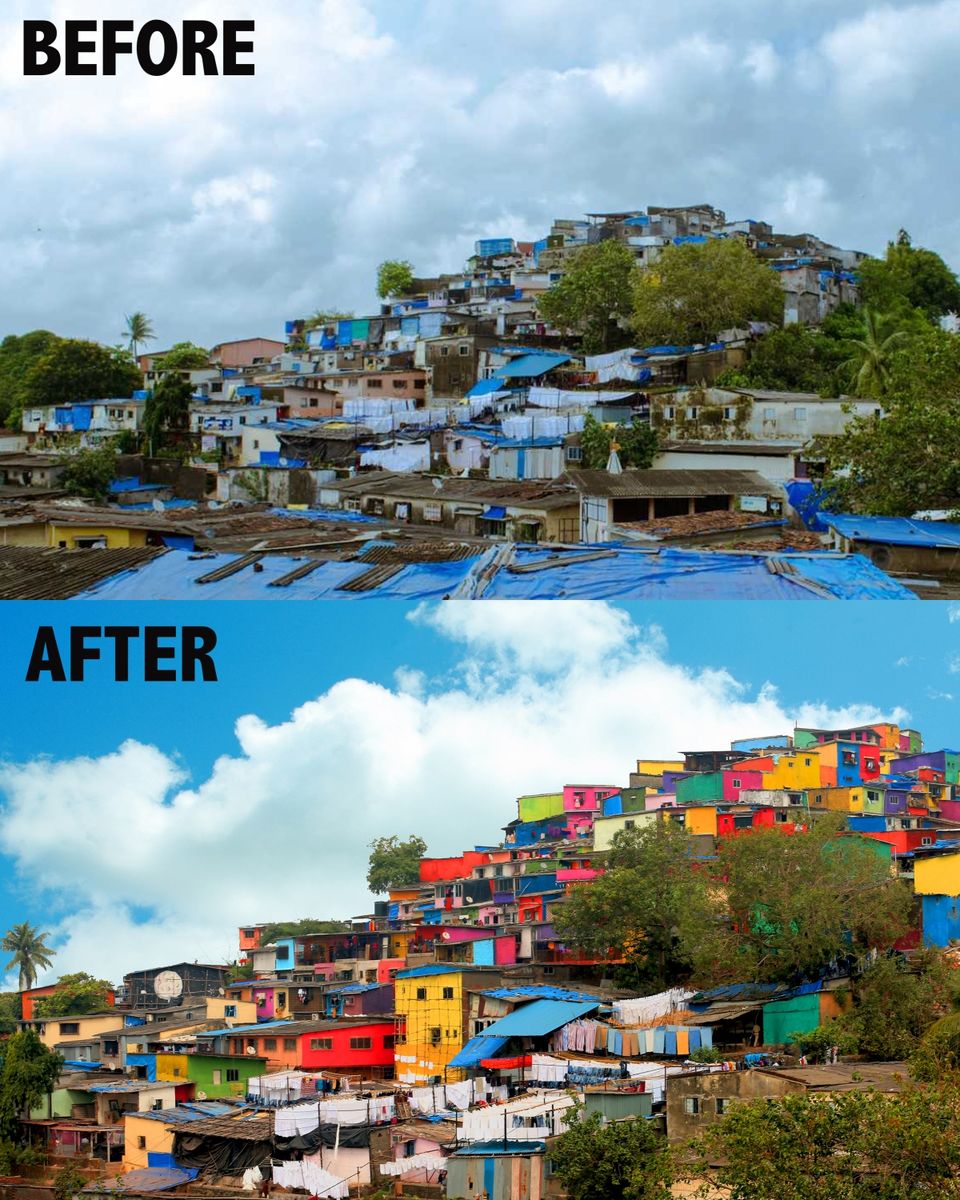 Before she began she had to find out the opinion of the residents. While most of them were skeptical as to why someone wants to paint their houses for free the rest wondered how would colored walls bring any change in their existing circumstances. Having persuaded a paint company to provide 400 liters of paint and brushes, she began an online campaign called "Chal Rang De", asking for volunteers to spend a weekend painting the walls. 400 people came forward volunteering for 3 days and they started painting the walls with fuchsia, crimson and fluorescent colors.
The slum buzzed with activity, chaos, and excitement. The habitants started to get involved. The children took brushes in their hands and the women kept up the supply of tea for the volunteers. She also asked a few local artists to paint murals on some of the walls, images that would resonate with the residents. One shows a group of women turning steel wool into scouring pads, a source of income for many here. Another, painted for a local boy who said he dreamed of going into space, depicts an astronaut. The overall atmosphere was electric. At the end of an exhilarating weekend, the slum became alive with color.
From a distance, it resembled little pieces of Lego land. There were painted alleyways with arch niche and bright colors. It could have been morocco. People even got carried away to the extent of comparing it to Italian villages of Amalfi coast.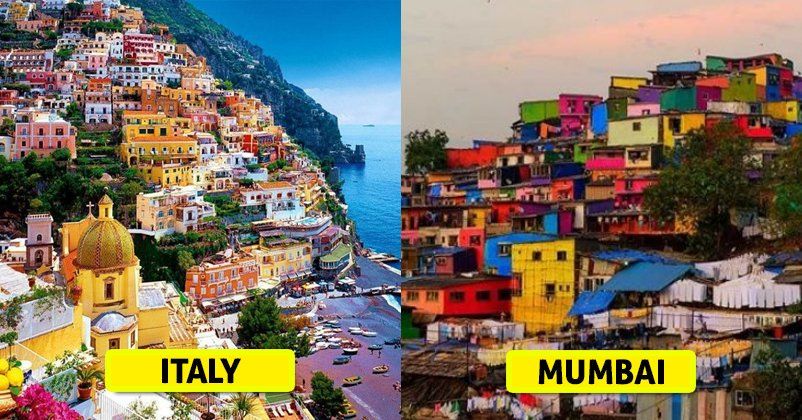 The comparison was far fetched but Seeing the colorful walls the residents who initially thought how paint could cheer them up were now thrilled at the transformation. Painting the households, eliminating darkness and bringing brightness also improved the living standards of slum dwellers. There was an overall change in the psychology of the people. With all the media and social media hype, they became confident. The result was not just a prettier place but a cleaner one too.
The shining surroundings made them responsible to maintain it and keep it clean. They stopped spitting on the walls as people had become proud of where they live and conscious of not littering. it even started to generate interest among tourists who earlier had a different impression about the city's shanties. The tourists started taking tours to the place and it provided job opportunities for a few young guides of the area. Local women started making some money by providing meals for tourists.
One success story leads to another one. The idea of making a happier Mumbai with one roof at a time might soon become a reality and instead of seeing the chaos of slums what we see are colorful rooftops when we drive past Mumbai.