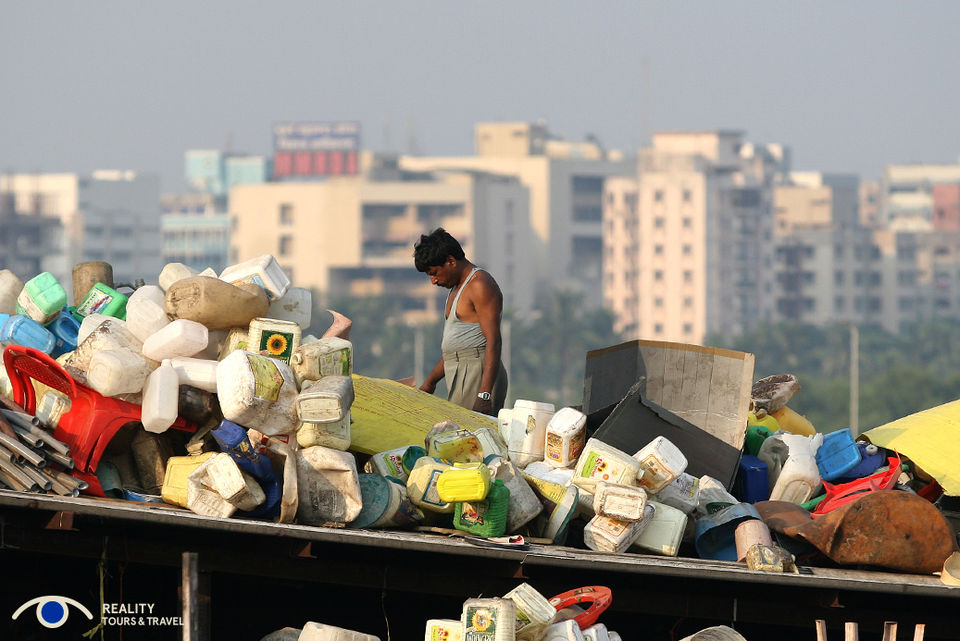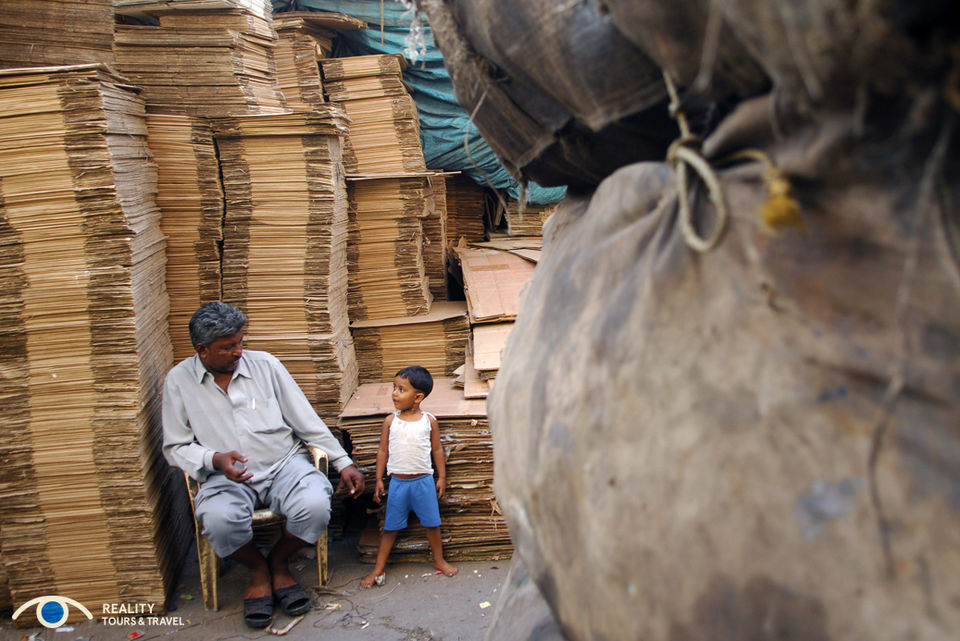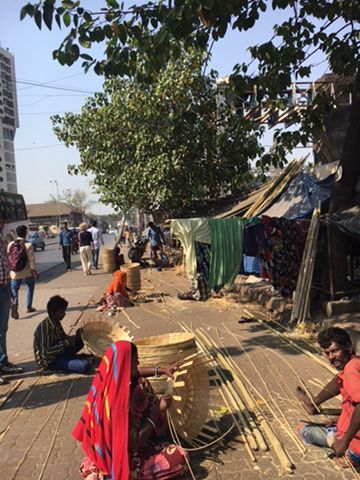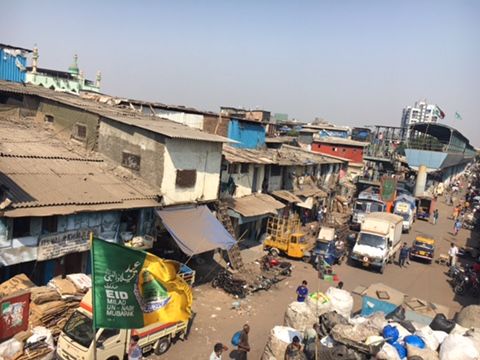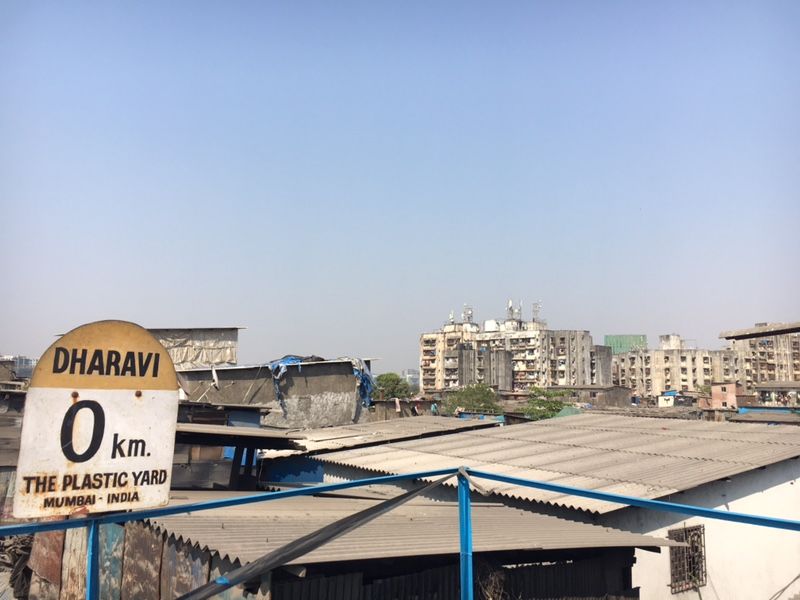 Once again I was a tourist in my own city. Decided to do the Slum tour with realitytoursandtravel.com. Met the young enthusiastic group of guides at Mahim Station, where we were divided in groups of 6 people per guide. Besides many other foreigners who were a part of the tour, the entire experience was a eye opener for me too inspite of being a Mumbaikar and crossing Dharavi endless number of times. Crossed the foot over bridge and we were face to face with reality. Slum tourism has its presence in many developing counties but Dharavi is unique spanning across 1.75 sq. km. It is systematically divided into commercial and residential area with early settlements dating back to 1840.
Just at the start of the tour, the no photography rule was announced in order to protect the privacy of the workers and residents. A mini movie theatre of about 100-150 square feet accommodating around 10-15 viewers at a time having tickets price of Rs.10 per show was shown.
A walk further down and we were in a massive plastic recycling plant. 80% of Mumbai's trash comes to Dharavi for recycling and many a times from foreign countries too. Trash plastic is manually graded into 40 categories based on quality and colour. These are then cut into smaller pieces- the cutting machines are also made in Dharavi, washed, dried, heated, converted into strings and the cut into pellets, these pellets are then sold to manufacturers who use them to make any and everything.
The next recycling plant was of aluminium, where trashed aluminium cans and containers are melted and converted into slabs weighing around 20 kgs each.
The third recycling plant was of paint cans, which are polished, bought back into good shape, painted and resold to local paint manufacturing companies. Each can is recycled thrice.
The last leg of the commercial section had the cardboard boxes recycling unit. Besides there are few non toxic units of garment manufacturing, embroidery unit, bakery, soap recycling and luggage bag industry were also shown.
Dharavi has 15,000 hutment factories currently. The annual turnover of business is estimated to be more than 665 million usd. Average salary is Rs 150 to Rs 250 for labour with a regular job in the factory for 10-12 hours of work.
A walk besides the open sewage full of fumes due to toxic material let into it and across the main road, we were into the residential area. The area has been divided into people of same community living together mainly Muslims, Maharashtrians, Tamilians and Gujaratis. A walk through the alleys and bylanes gives a sneak peek into their lifestyles. Average family size is 4.5 members living in around 100 square feet house. There are 700 toilet units in Dharavi for 1 million people taking the average to one unit for 1428 people.
Lots of women in the household units were into rolling papad. More units of the non toxic industries could be found here. The smiling faces despite the living conditions gives you a sense of deep sense of gratitude for all you have.
Next, large scale business was of leather manufacturing which does the entire process of cleaning, colouring and imprinting the leather except tanning. This leather is then converted into bags and purses. Dharavi now has its own registered logo. Another walk through the market were you can buy anything and everything for a daily living and we reached the community centre of Reality gives- a sister ngo of Reality tours. No doubt Dharavi is called a city within the city.
The last leg of the tour covered the pottery units locally called kumbharwada. The clay is stored in the backyard, converted into diyas/ oil lamps on the potters wheel, heated in the sun and lastly baked in the furnace, all of which can be seen.
The tour concluded in the reception centre of Reality tours with definitely a shift in our attitude towards life in slums.