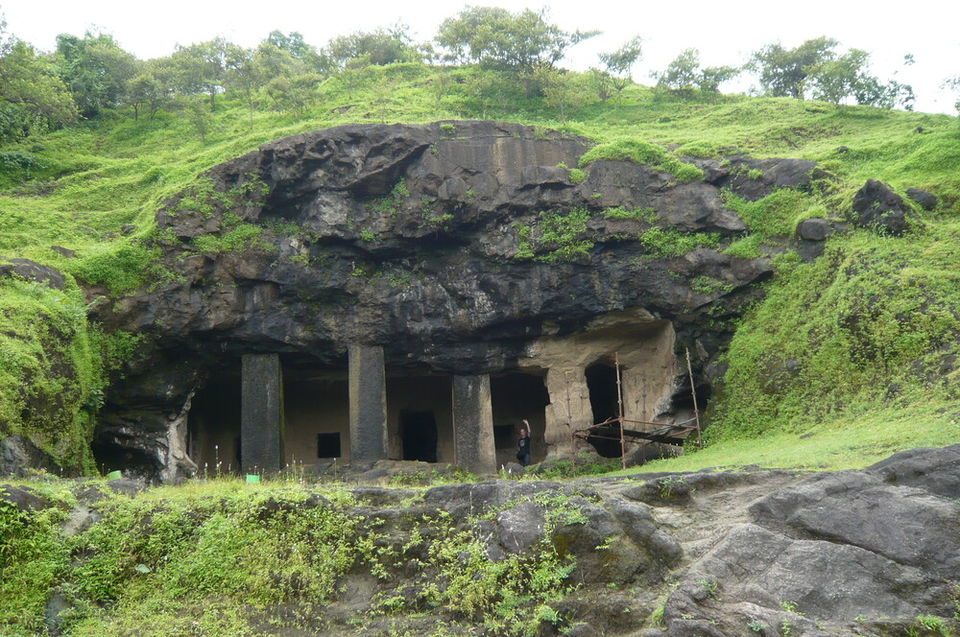 This is one such place where one gets to see multiple caves in just one trip. The place, being a world heritage now, is well maintained.
The feeling one gets after reaching this place is priceless if you are a history lover. Apart from visiting the caves, one also gets a chance to trek to Canon Hills, situated on this island. Travelling part is also an adventurous one as the only way to get into this island known as Gharapuri island is through sea.
So the view one gets while leaving the Gateway of India, crossing another tiny island called as Butcher island (controlled by Navy), to the fascinating view of sea and hills while approaching this island is totally a rich experience.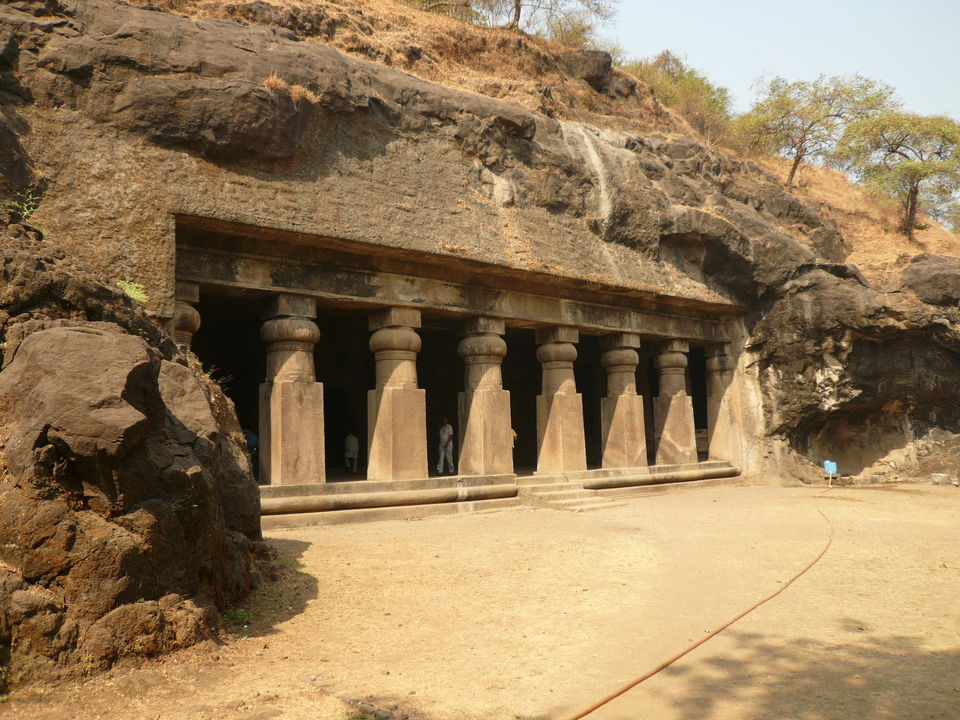 Take a toy train after reaching the island which takes you till the footsteps of the caves. One has to then climb 120 steps to reach the caves. Overall a visit to this place is an enthralling one.
Elephanta caves are one the main tourists place in Mumbai. It is located in elephanta island or Gharapuri- a city of caves. It is around 10Kms from the east of gateway of india, Mumbai.
History of the Elephanta caves
The main cave, also called the Shiva cave, Cave 1, has six pillars in each row with smaller Shiva worship chambers sculpted. Every carving has a myth and a story behind it. Every carving relates the story back to Lord Shiva as well. The date of this architecture built is still unknown, but is estimated to be around 5th and 8th centuries.
These caves were believed to be painted back in those times, only traces remain now. The myth behind these caves are that, Pandavas, the hero's of Mahabharata, Bhansura a devotee of Lord Shiva built these temples and caves. The entire site carved out of rocks, is in itself an impressive vision. The other story by historians is that the warrior king Pulakesin II of the Chalukyas of Badami dynasty, is attributed with commissioning of a significant portion of the caves. Even before these caves were built or excavated, the island is believed to be a Buddhist religious center. The remains of the Buddhists Stupas in Elephanta probably belongs to the early phase of Buddhism.
How to reach Elephanta caves?
To reach Elephanta caves, first you have to reach CST station, from there you will get cab, public bus to gateway of India. If you have your private vehicle, you can directly reach Gateway of India.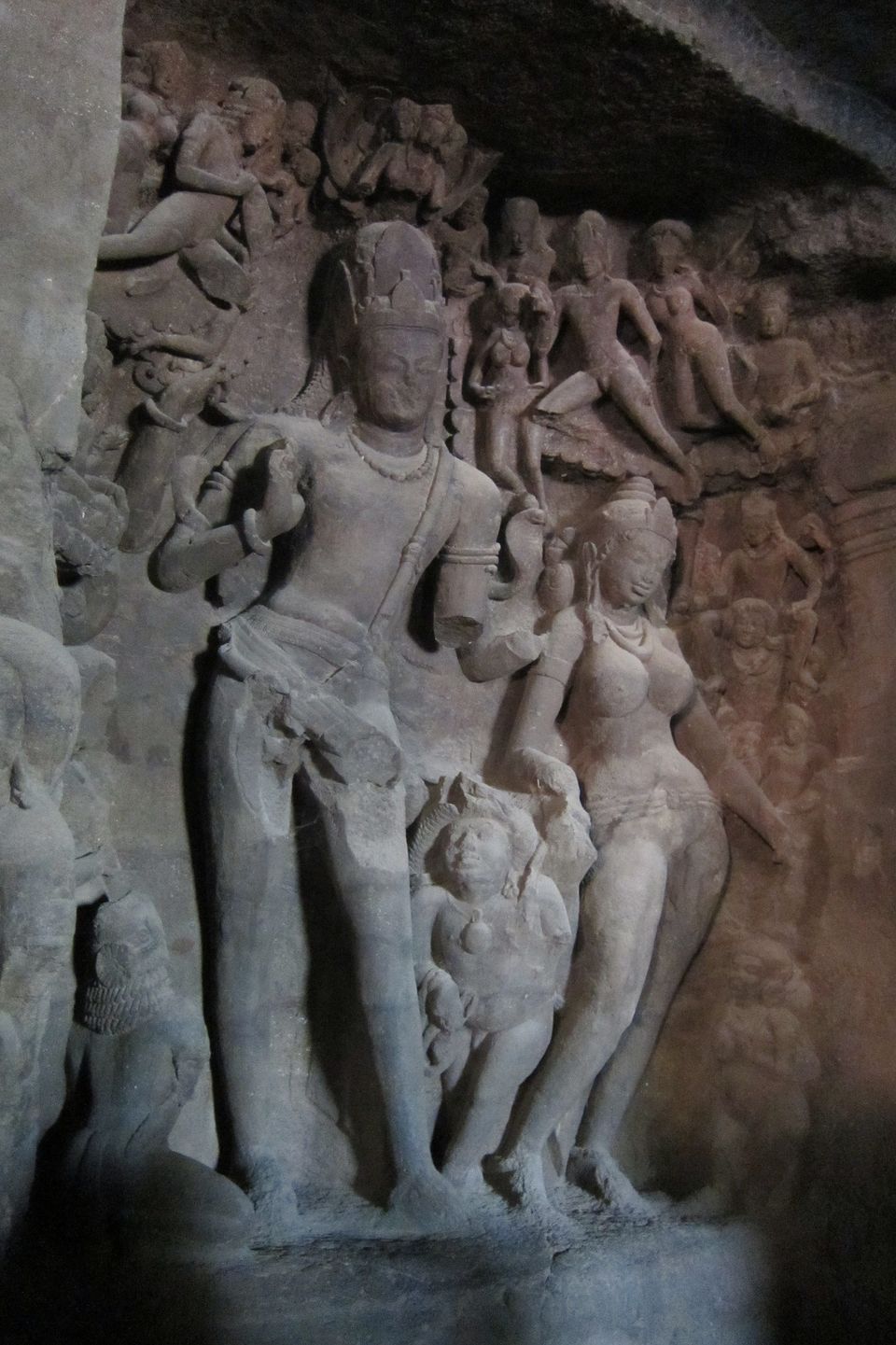 From Gateway of India, you will get ferry. It will take around 1 hour to reach the harbor of Elephanta island. From there you will get a toy train or you can go by walk for 10mins to reach the starting point of steps towards the caves. There are around 100-120 steps to reach main caves.
Best time to visit Elephanta caves
November to February are the best months. Avoid visiting the caves between June and August as it is peak monsoon time. Ferry rides come to a halt due to the unpredictability of the sea.
Important information about Elephanta caves:
Location: Gharapuri, Maharastra
Timings: 9 AM - 5 PM. Closed on Mondays
Price: Rs. 40 for Indians and Rs. 250 for international tourists
Distance from Mumbai: 22 km
Some interesting facts about Elephanta caves:
1. The history of Elephanta caves goes back 3000 years.
2. The main cave was a Hindu place of worship under the Portuguese rule.
3. The Konkan Mauryas, Chalukyas and Rashtrakutas are considered to be behind the making of the Elephanta caves.
4. The Elephant modal is now located at Jijamata Udyan, a public park in Mumbai.
5. Here, lord Shiva is depicted as the lord of Yogis, seated on a lotus.
6. In 1987, Elephanta caves was designated a UNESCO world heritage site.
Have you ever visited the Elephanta caves before? If yes, what was your experience? If not, it's time to plan a getaway soon.
If you want to know more about the history of Elephanta caves, check this article for more insight. Do you live in Mumbai? Want to plan another trip over the weekend? Check out this article about the famous Ajanta and Ellora caves.
If you liked the article share the love and follow me one whereizmyboardingpass. Be a part of the largest online community of travelers on Tripoto's Facebook page!