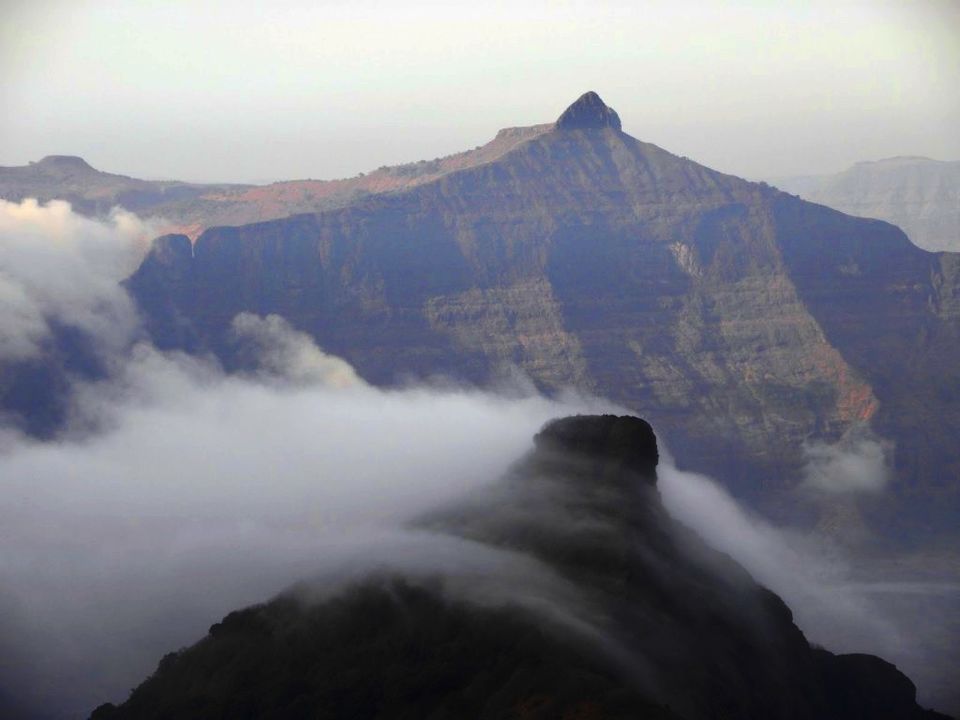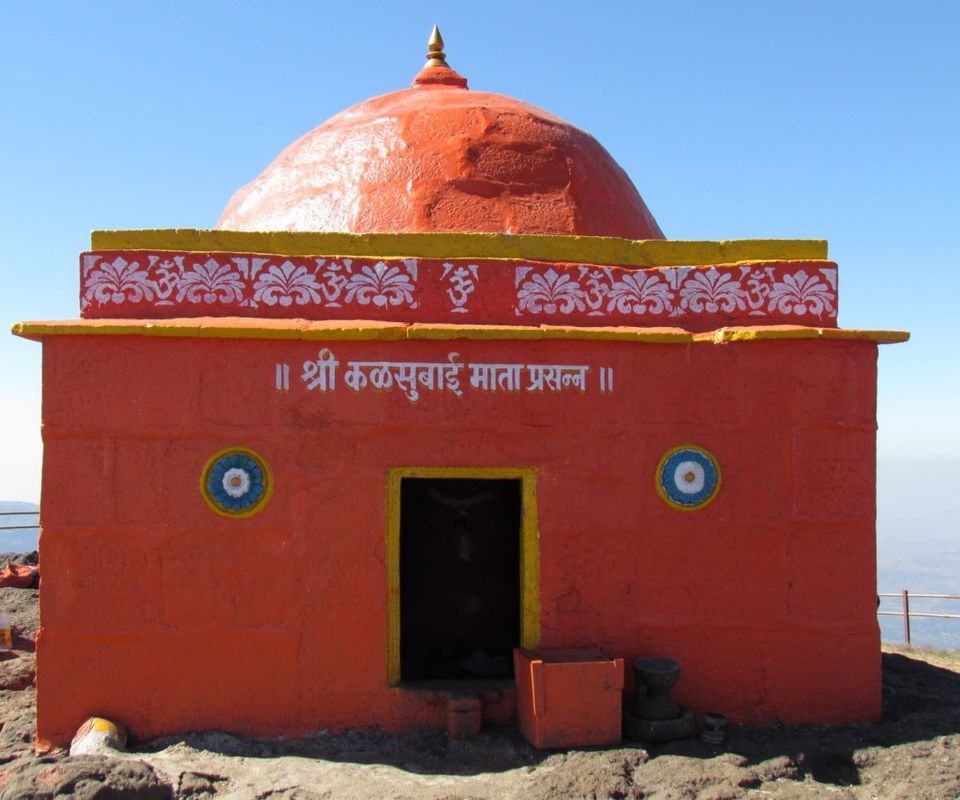 I was sitting at my flat doing random stuffs , listening to music , watching movies , playing with colours and my sketchbook , making portraits , eating and sleeping . BLA ! BLA! BLA! Bored . I was totally bored why , Because the clouds were in full action and it was raining heavily in Mumbai , the clouds booked a flat in the sky and were not ready to move anywhere .

I really wanted to pick my camera and go out , i had a severe urge to travel somewhere or anywhere . I picked up my laptop and browsed Google Baba . haha . yes that's what we call it , it knows everything , Jai ho google baba ki . ! okkay . so , i searched for "Places to visit near mumbai"
and multiple pages opened in front of me , i was just looking at the beautiful pictures of the amazing places near Mumbai , Sahyadri , yes Sahyadri Range of Mountains , this name had me held for sometime so i searched more about it and got to know that .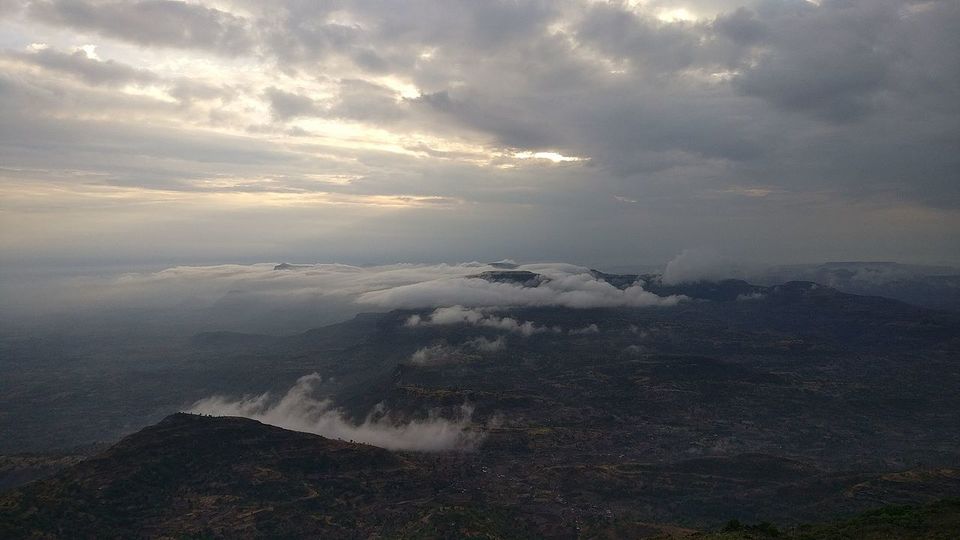 The Sahyadri Mountain Range or the Western Ghats is among greatest mountain ranges in India. The Sahyadri Mountains are located in south-west India. It is one of the longest mountain ranges in the world as well with its stretch spreading over 1600 kms. This line of mountains originates at Tapti River near state boundary of Maharashtra & Gujarat which later extends up to Kanyakumari region of South most India.
Woooooo!! This information was enough for me to go on it and wander till i want , but !!! Where should i go ? BIG question . isn't it . ? yes .!!

Look I love trekking and heights so according to my interest i searched for the highest point of sahyadri range mountains . Then finally I saw this name "KALSUBAI PEAK" .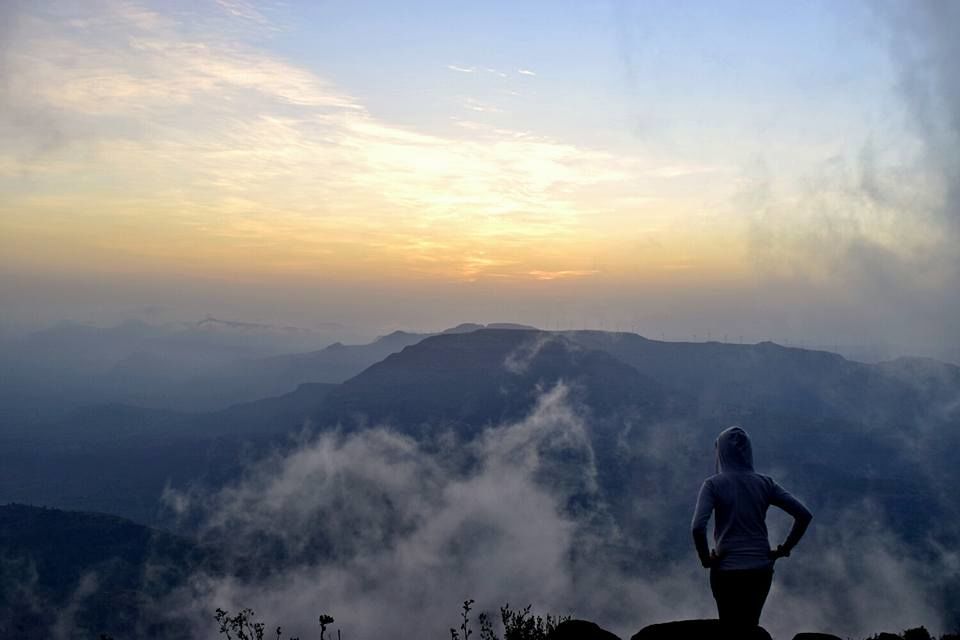 Kalsubai is a mountain in the Western Ghats, located in Maharashtra. Its summit situated at an elevation of 1646 metres (5400 feet) is the highest point in Maharashtra which earns it the much glorified title of the 'Everest of Maharashtra'.
The mountain range lies within the Kalsubai Harishchandragad Wildlife Sanctuary. It is visited throughout the year by avid trekkers, Kalsubai temple devotees and wildlife enthusiasts alike. The name kalsu bai has given to the mountain on the woman who used to live in this mountain according to the villagers living at the base of kalsu bai mountain. It is said that a woman name kalsu bai was punished by the villagers and forced to leave the village, that woman climbed this mountain and started living on it and died there. That's how the name of this mountain kalsu bai came.
How to Reach Mount Kalsubai

To reach Bari, one has to travel to Igatpuri on the Mumbai Nasik route. From Igatpuri take the early morning bus (at around 5.00 am from the Igatpuri Bus Stand) going towards Pune and alight at Bari. Those who want to reach from Mumbai,easily travel through local train in morning hours and get down at Kasara station.

The morning bus will take you to the Bari Village and then you can start your trekking from that point . Have your breakfast , carry some snacks and go .

Grade: – Medium. There are steel railings, chains and ladders at places where it is difficult to climb.
You will get a lot of small shops and refreshments while your trekking till top of the mountain .

If you are worried about the time and difficulty while trekking , don't worry , just at the starting of your trek you will find loyal Dogs , yes dogs , who will guide you , protect you from the monkeys and take you till the top . Strange , isn't it ? But its true , its the power of kalsubai .\
Some Most important tips before trekking :
Do carry enough liquid, not only liquid but energy drink kind or glucose mixed. This is most important to keep you moving. Because if you get cramps somewhere in the middle you are lost.
If travelling in monsoon do pack your bag properly.Because it will rain too heavily in those mountains and you need to keep yourself and your equipments safe .

And do carry a good pair of good trekking shoes to save yourself from slipping in the mud .
Apart from that, just go there and feel lost in nature and its beauty .