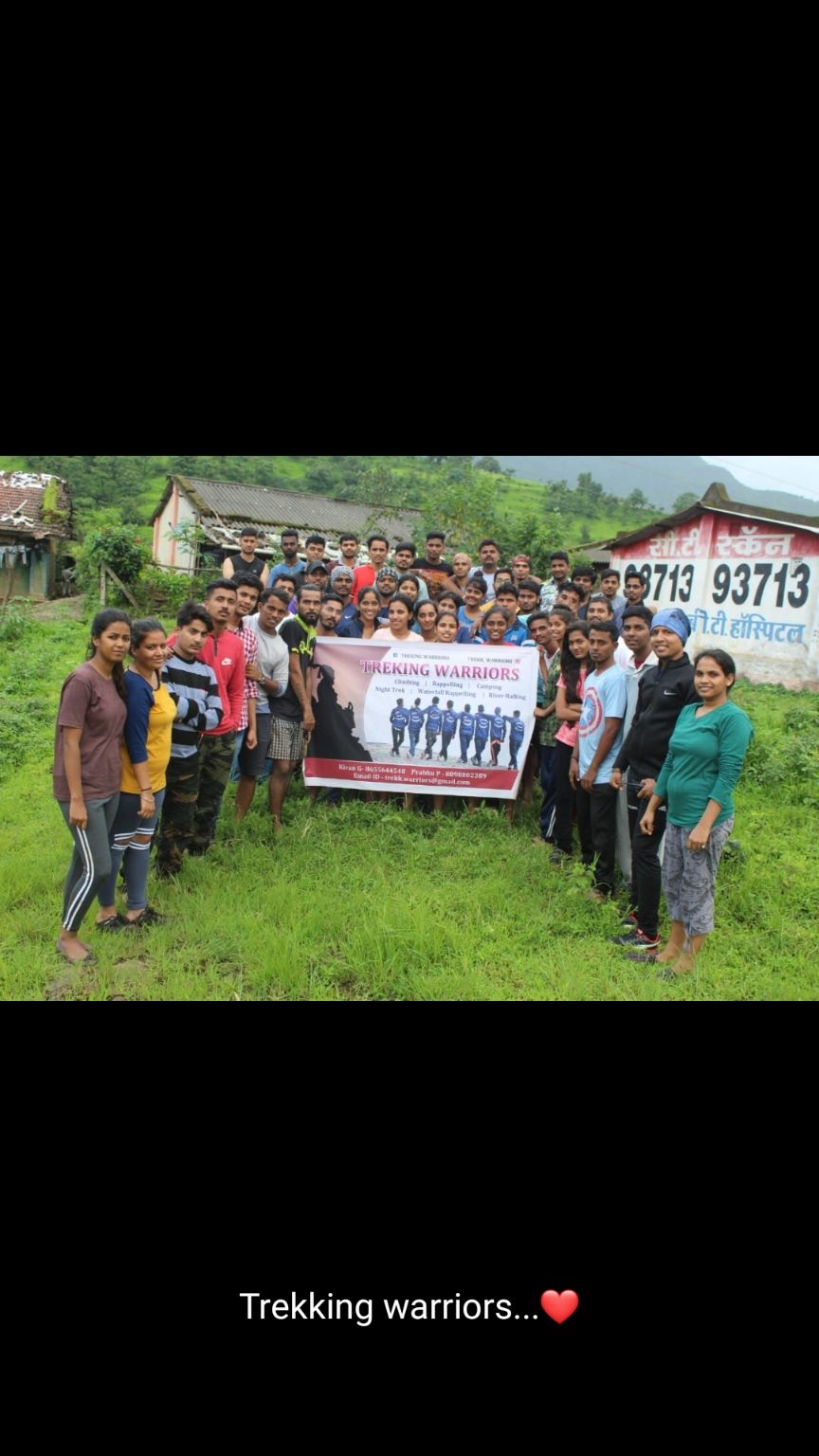 Kalsubai is a mountain in the Western Ghats, located in the Indian state of Maharashtra. Its summit situated at an elevation of 1646 metres (5400 feet) is the highest point in Maharashtra which earns it the much glorified title of the 'Everest of Maharashtra'
The mountain can be viewed, in its entirety, from Bari village located on its eastern side, about six km from Bhandardara. It can be reached by road, via Igatpuri on the Mumbai-Nasik route.
To reach the summit there are well designated trekking routes.The most popular route is through the eastern mountain face taking off from the base village Bari.
The truncated summit provides a modest area of flat land which holds a sacred temple of a local deity. Local legend says that kalsubai was a house maid residing in a nearby Indorey village. She is believed to have disappeared near the mountain while trying to escape her employer's relentless torment. This lends the mountain its current name as well as a reason for this temple to be built in her fond memory.
It all began on a Saturday night, 04th Aug 2018, when a motley group of about 45 trekking enthusiasts and first-timers gathered at chembur East to board the bus to Bari village. After a bumpy, tiresome 4-hour ride, we finally arrived at the base village and quickly hit the floor for a short nap.
After some tossing and turning, I stirred to the sound of someone announcing @7.30 in the morning, "Wake up everyone! It's time for the trek." After a light breakfast of delicious poha and tea, we were all raring to go.
After a brief round of introductions, we were all set to scale the peak, under the watchful eye of our guide, Mr. Kiran Gaurat, from Trekking Warriors, India.At the outset, we had to cross a rivulet, which morphed into a mini-waterfall a few meters away. Having passed the first obstacle unscathed, we trudged on. The scenery consisted of mainly paddy fields surrounded by lush green foliage with the hills beckoning us in the backdrop.
Many of these points provided amazing panoramic views of the surrounding Sahyadri range. The topography varied from muddy tracks to rocky slopes and slippery steps, with patches of plateaus. There were man-made staircases at several spots to support the ascent. Mentally, I thanked my stars for having purchased proper trekking shoes.
Around the 75% completion mark, we came across a stall selling hot tea and onion pakoras, the smell of which sent our shivering group's taste buds into an overdrive. We entered the cozy stall, already jam-packed with other trekkers having similar cravings. While waiting for our snacks.
we covered the last leg of our expedition and reached the top within an hour, around 11 am. Nothing could have prepared me for the scene I witnessed- winds howling and rain lashing down on a large number of people gathered- some were huddled together, too cold to move, while the more adventurous ones moved about carefree. There was a small, quaint mandir to pay respects to Kalsubai devi, whose walls offered some protection from the elements.We spent about an hour at the summit.
We began the descent during the ascent, I'd imagined that the return journey would be more arduous as due to gravity, we would have lesser control over our movements. To the contrary, the descent turned out to be much easier and faster. We touched base within 2 hours. With our hunger satiated, we decided to change into dry clothes.
We departed from the village for Mumbai at 5.30 with fond memories of a day well-spent.