The City of Stones :
Snow fall: DONE
Beaches: DONE
Temples: DONE
Mountains: DONE
What Next .....................?? It was STONES.....!!
Some thing different was planed this time and in list was since a couple of years................. HAMPI...!!
Every thing was set. Leaves from Saturday to Wednesday were Approved and a longgg longgggggg ROAD TRIP was to be started.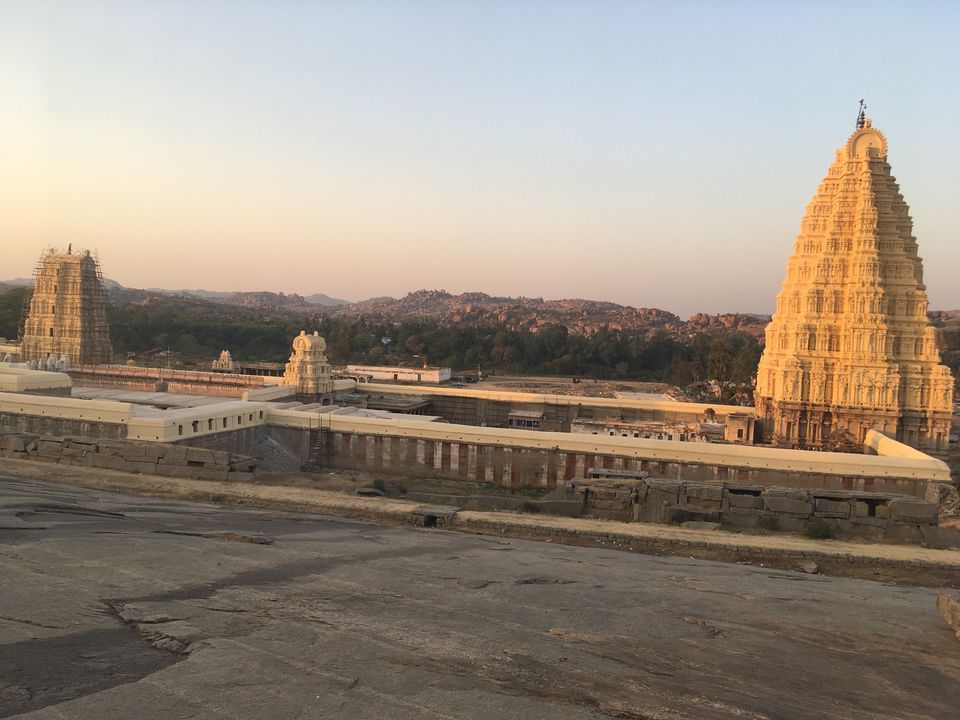 Travel Route:
Option 1: (560 km)
Pune > Kolhapur > Belgaum > Hubbali > Hampi
Option 2: (610 km)
Pune > Solapur >Vijayapura > Hampi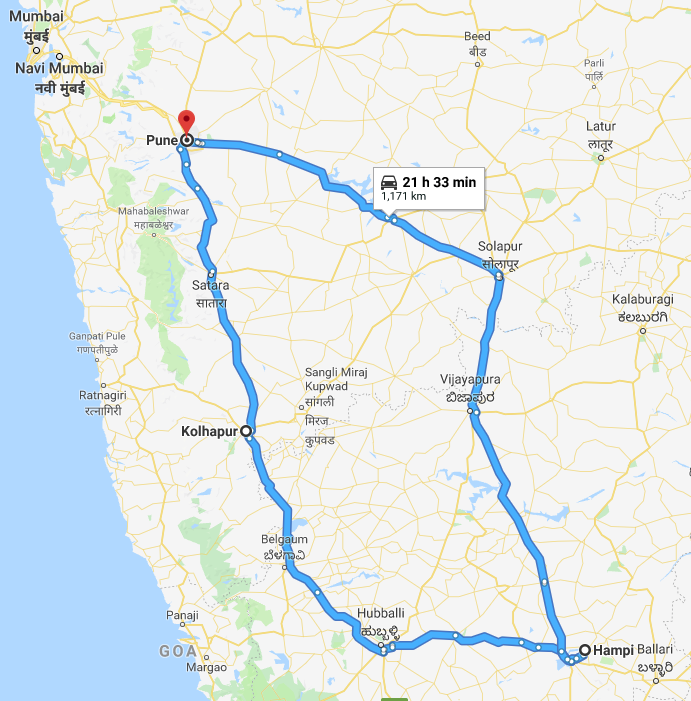 Route 1 : Via Kolhapur -
This is the best route to reach Hampi. Pune to Goa is the most traveled route and here we need to go straight from Nipani/Sankeshwar. The route is best 6 lane till Hubballi. So the initial 450 km is very good and can be covered in 6 hours with average speed of 100km/hr with a brake. The last 150km is a single lane road. (2-2 lane Road was in progress and seems to be completed by mid 2019). So here there are changes that you have to drive slowly and can take upto 3 to 3.5 hours for the last 150km.
Route 2 : Via Solapur -
I would start with Try To Avoid This Way. It is approx 50 km less i.e around 555km but it takes much more time than the Kolhapur route. Pune to Solapur is very good (Toll crossing takes 25-30 min) and Vijayapura/Bijapur to Hospet is also very good road (3-3 lane similar to the kolhapur one). BUT the road in between i.e from Solapur to Vijayapura which is approx 100km is worst. It can take upto 3.5 hours or even more at times. Driving skills will be tested as you will have to overtake atleast 70-80 Trucks. Lots of trucks and a single lane road makes it difficult to reach a speed above 50km/hr. Only benefit you will get by this route is toll amount will be quit less ;-)
So my suggestion would be prefer Kolhapur one until and unless you have to visit Vijayapura or Solapur.
We went via Route 1 (Kolhapur) and came back via Route 2 (Solapur). We left around 5.30 Am and reached around 4 pm with 3 brakes.
Stay :
Guest House that were available were shut down due to some issues after Jan 2018. So stay in Humpi was not possible. Only option was to Stay other side of the Tungabhadra River or KamlaPura which is 3 km from hampi or Hospet which is 8 km Hampi. We stayed at hospet in hotel Hampi International. It costs approx 2500 per day and is quit good in comparison to near by hotels. Benifit in living in Hospet is that you are accessible to market and lots hot Restaurants which you wont get in Hampi.
Best Time to Visit: November to Mid Feb. One of my friend visited in summers and was happy to stay in hotel AC room until 5 pm.
Entering Hampi :
There are only 2 roads by which you can enter Hampi and after that you only have 2 options - 1. WALK 2. CYCLING.
Exploring Near by places:
Hampi is not a place that one can google and reach at a spot. One can just stop at any place and explore it. Minimum of 4 day stay is required to explore most of the places in Hampi. 4 days might seem long for a small place like Hampi but once you visit you will come to know.
Costs around 300 Rs per person for 1 hour is a must do thing when you visit Hampi.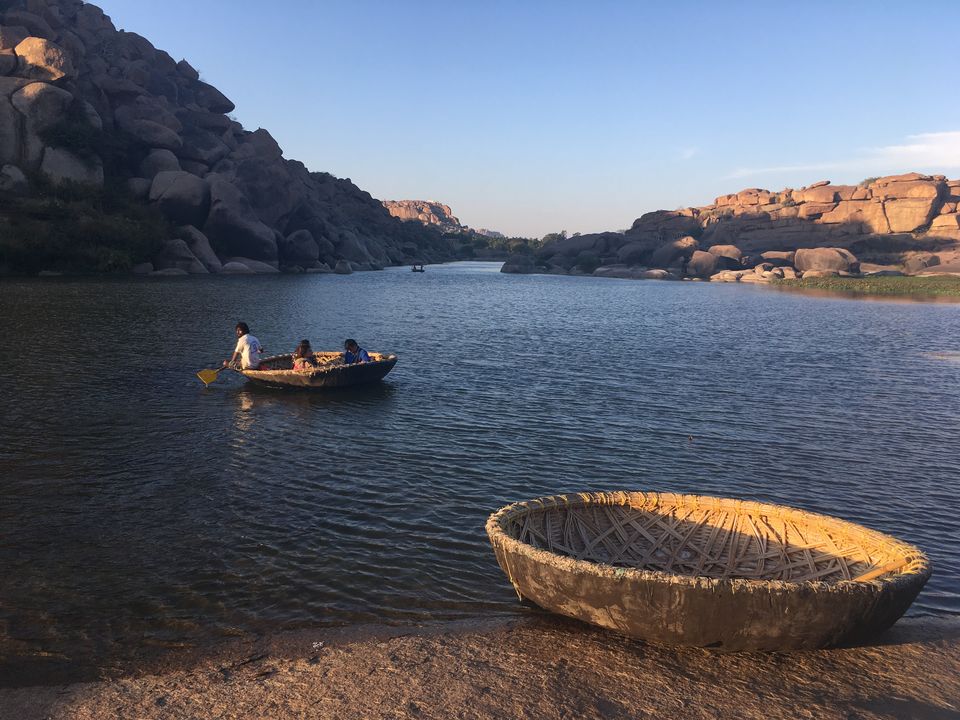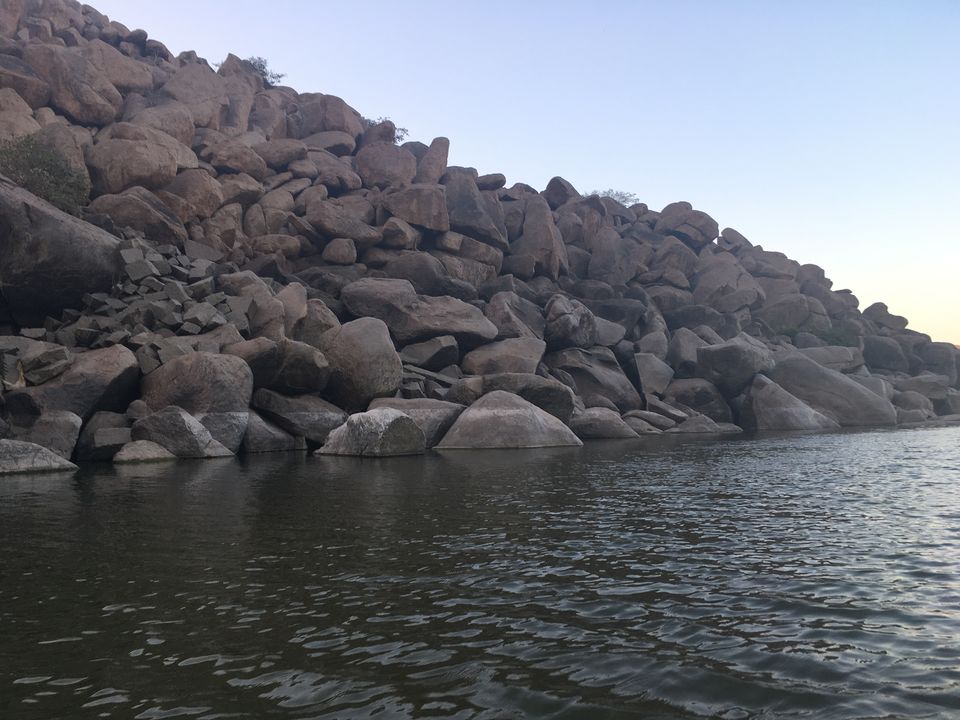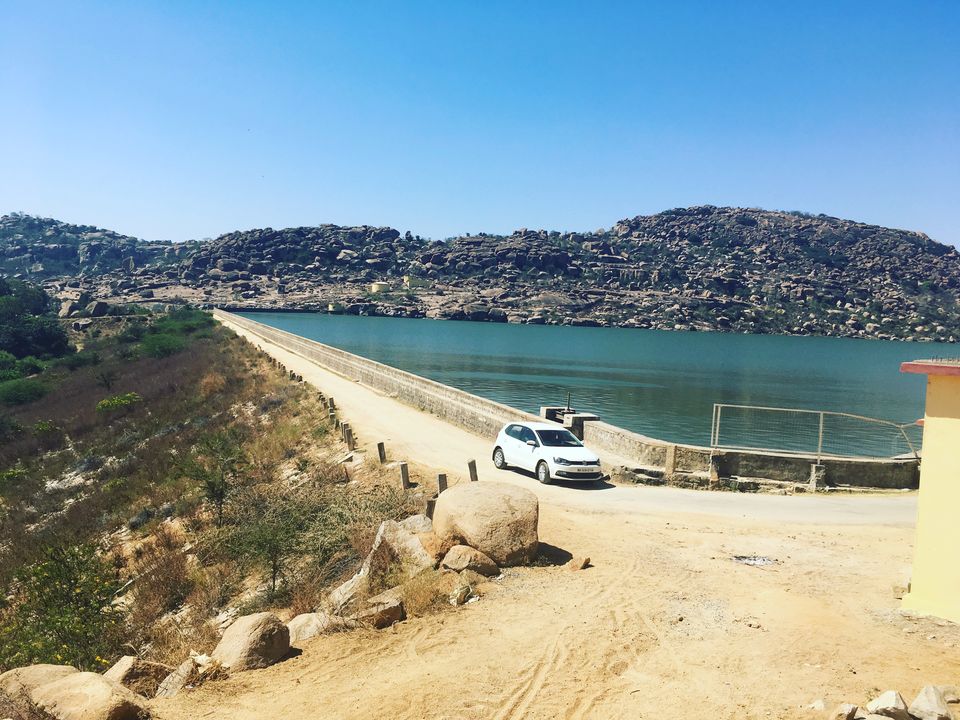 There are 2 ways to to to the back side of river - 1. By Boat or approx 25-30 km by Road. Its very nice road with stones all around making you think all the time.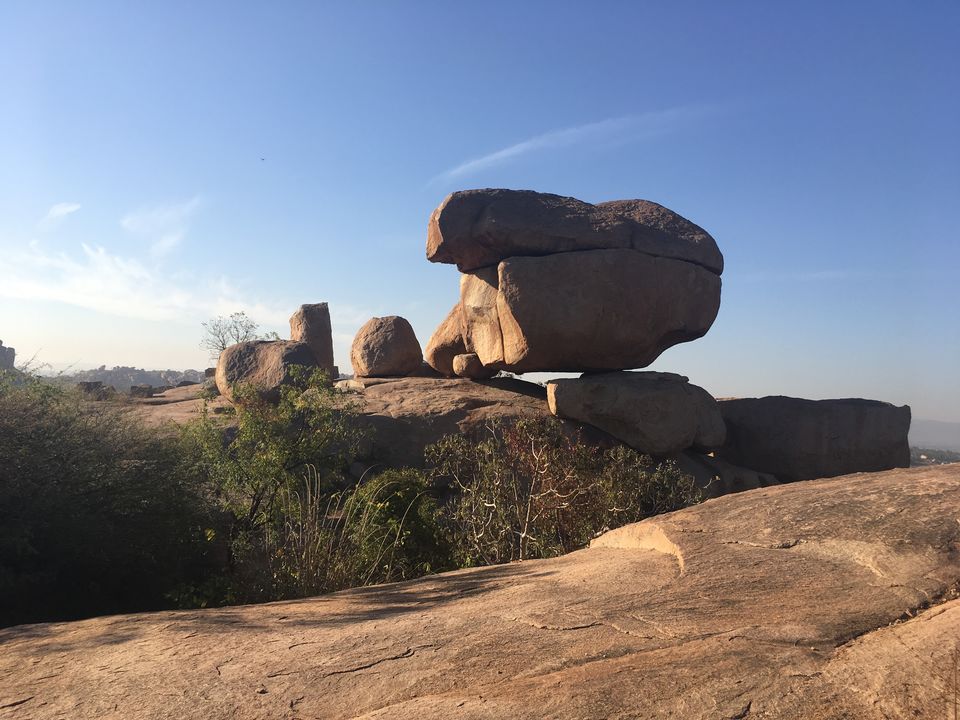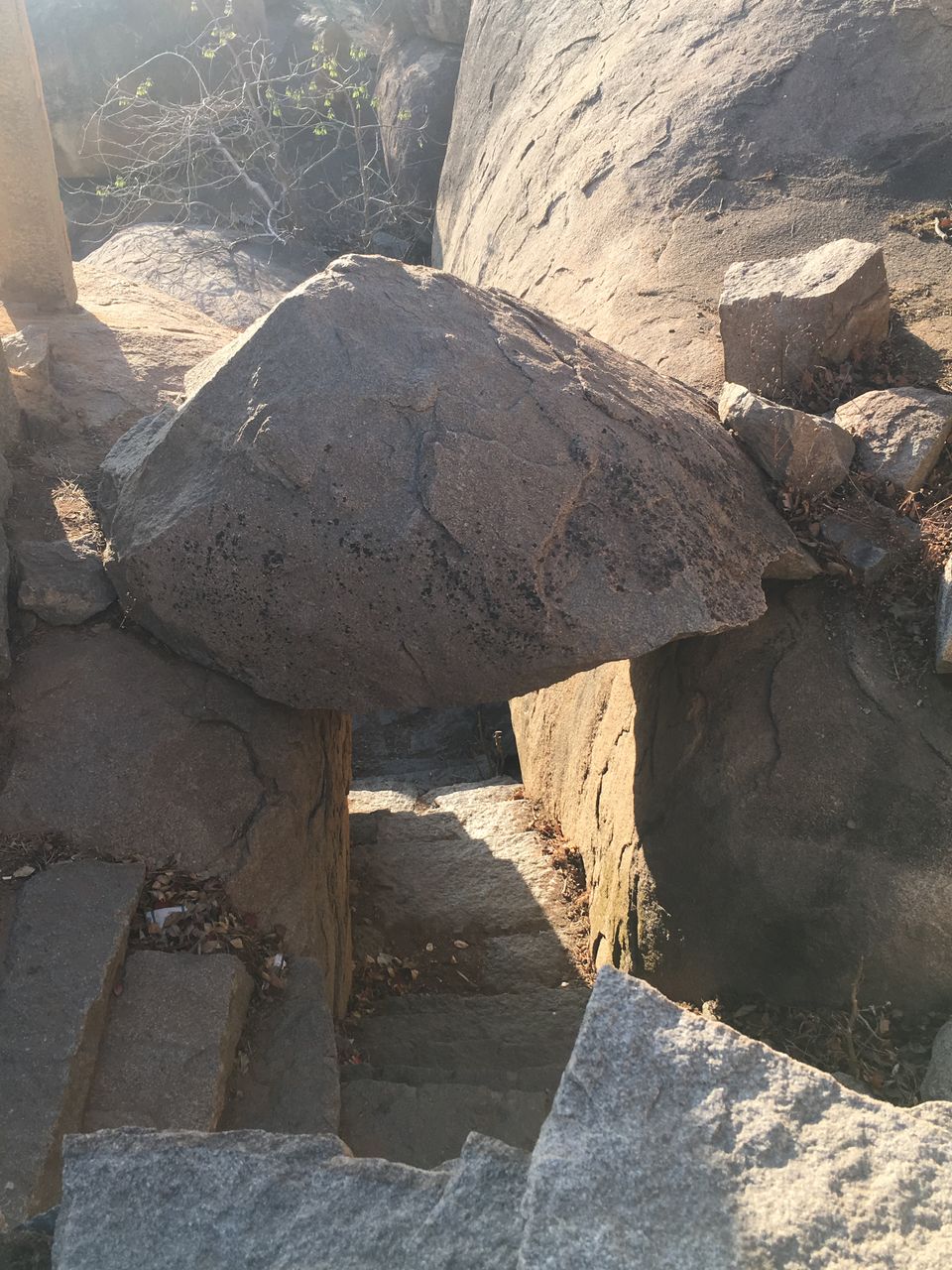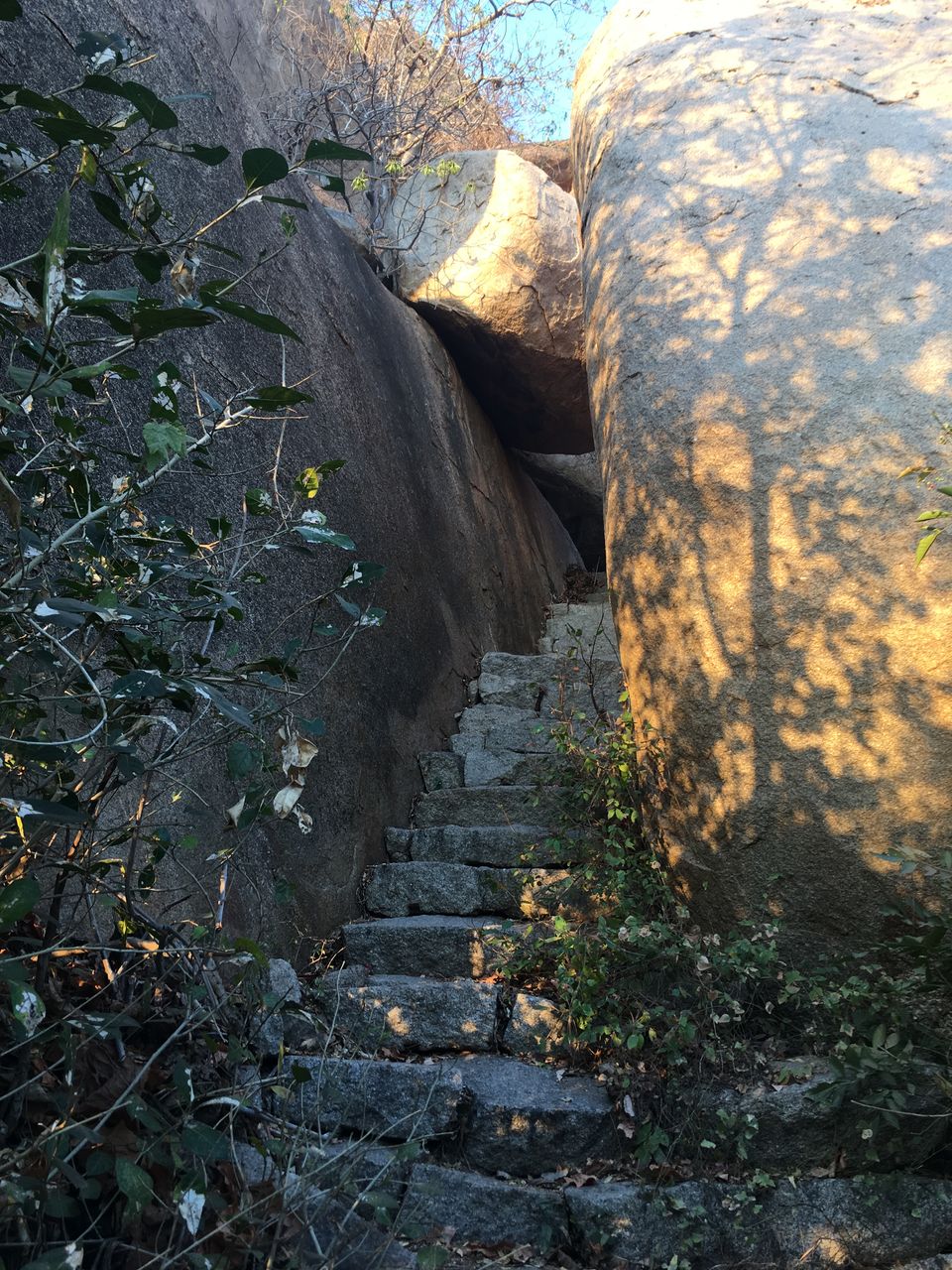 Mathanga Hill:
Sun Rise Point: Best view that you can get.
You need to get up very early and start the climb at 5.30 AM which takes approx 30-40 min.