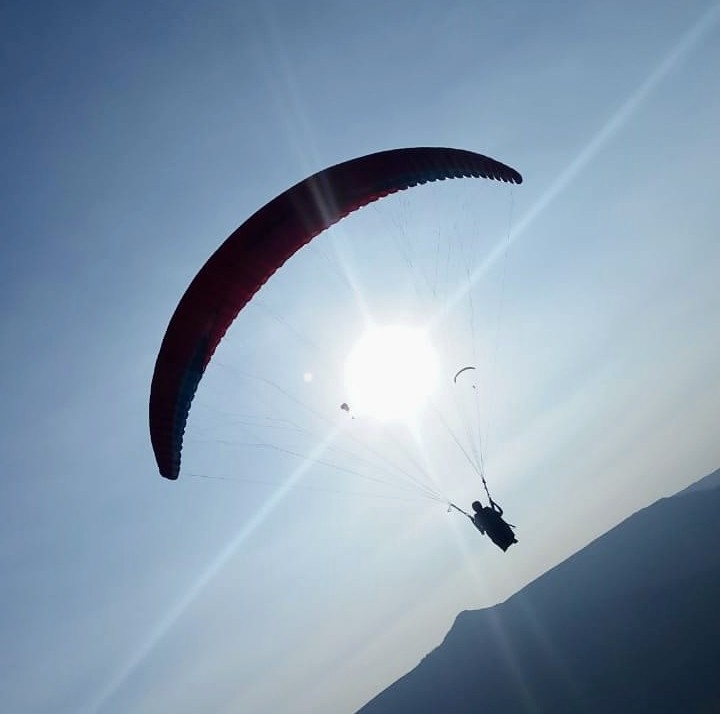 Being an adventure lover, paragliding was on my bucket list since forever. As a techie working in Pune, the nearest option available was Kamshet paragliding, Lonavala. Though I always wanted to do this in Bir Billing as its the best place for paragliding in India, but my friends suggested so I went to Kamshet without much expectations.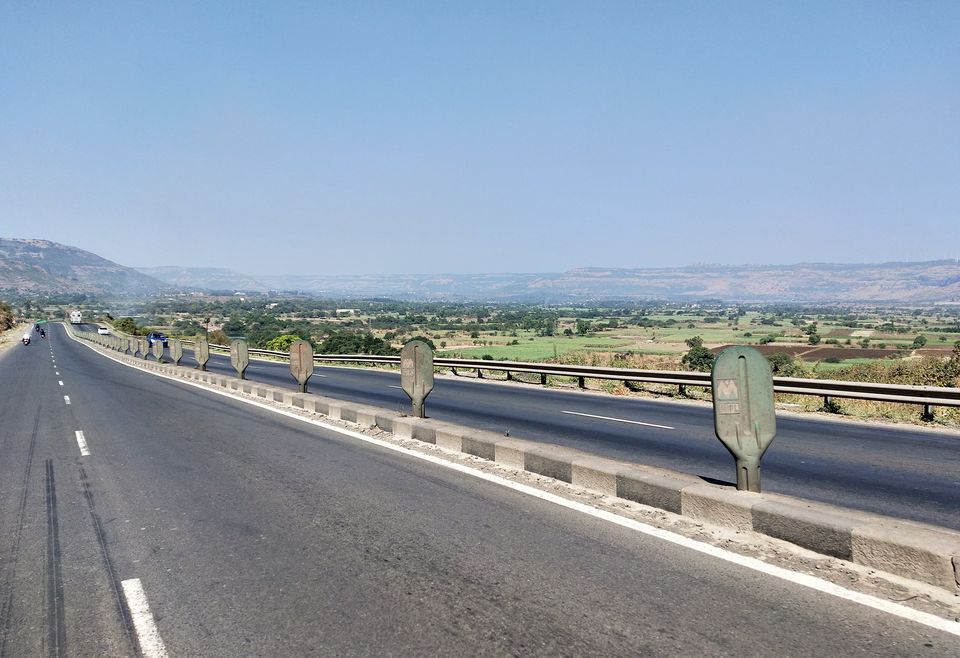 To my surprise, this place was actually splendid. Starting from Pune to kamshet, the drive was amazing. We started at 5 AM on our bikes and it took us 3 hrs to reach the base camp in Lonavala. From there we were taken in a car to the paragliding site on top. On reaching the top, we were spell bound as the view was spectacular!
The flying duration is about 15-20 mins and charges are 2700 per person + 500(optional) if you want video/photos. There are many options available for paragliding group, we booked one online from the official website. The instructors are well trained and friendly. While you are up in the air, flying like a bird with breathtaking view of the Sahyadri mountains, every second feels liberating.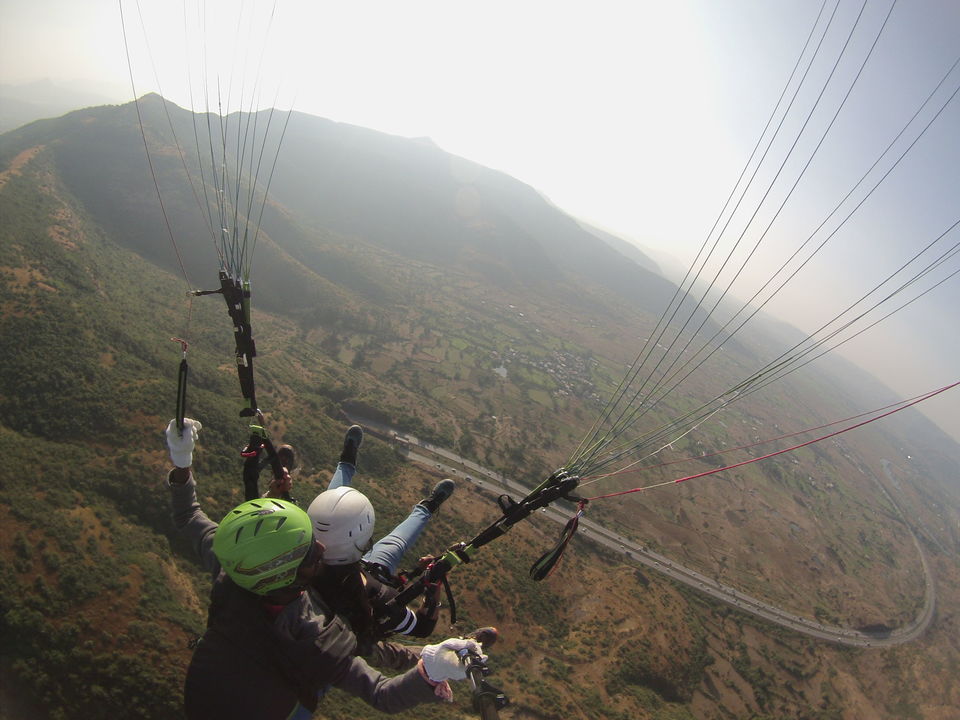 Trust me those 15 mins when you are up in the air, it feels like that "Zindagi na milegi dobara" moment of your life! And the best part was after having landed, when you sit and watch the sky full of hundreds of gliders in front of you, watching those free birds on backdrop of sun setting in Western Ghats is the most peaceful feeling ever.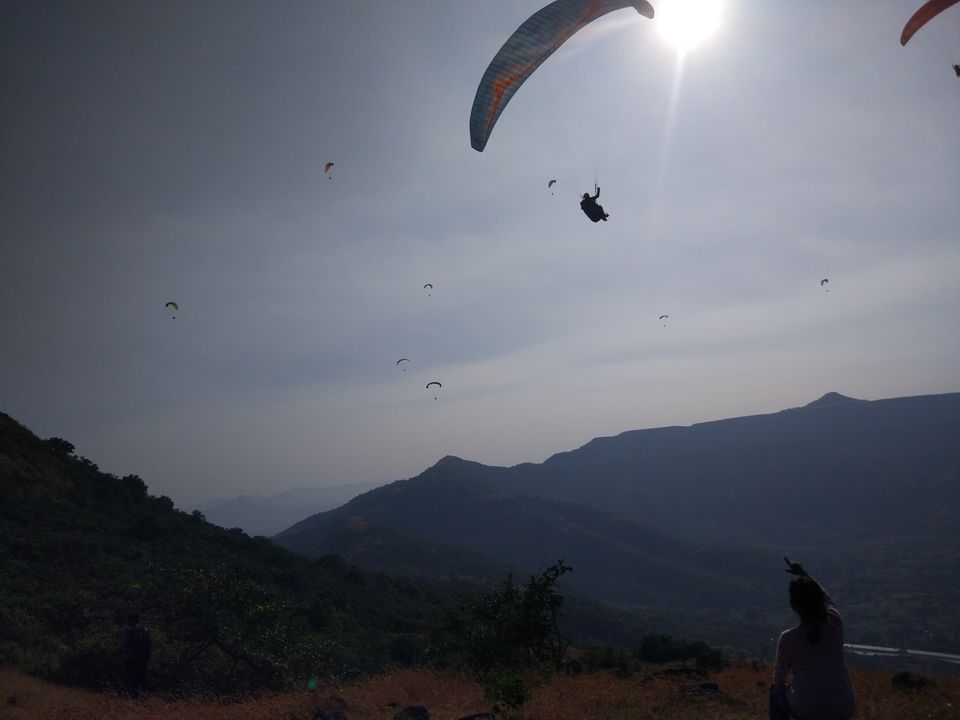 The serenic vision offered by the paragliders flown effortlessly and the soothing December breeze, that moment will surely stay in my heart forever.