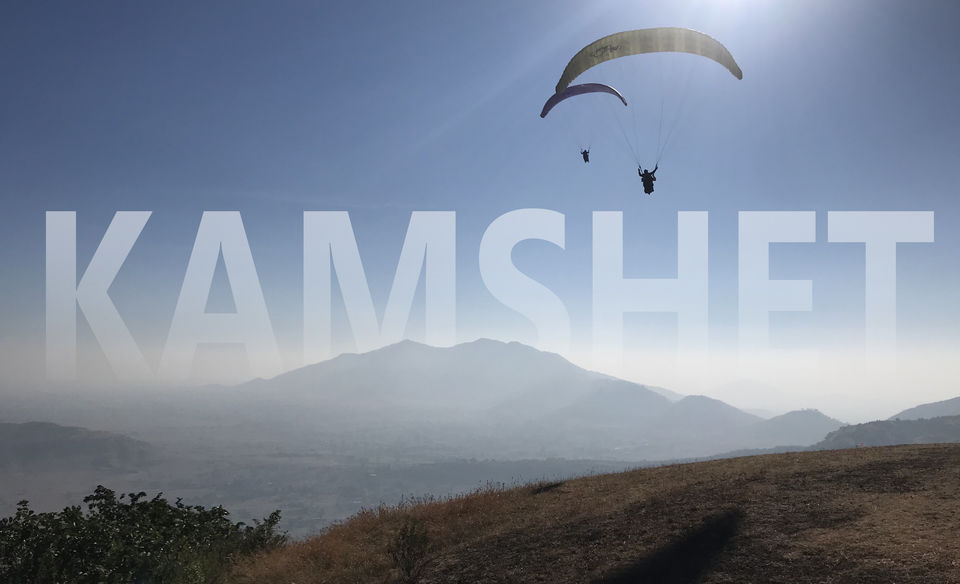 Once in a lifetime, we all wished that if we could fly like a bird right? I wished for the same whenever I saw birds flying high, between the clouds. So I planned to fly with birds and decided to go Kamshet.
Kamshet is a picturesque hill station in Western Ghats, renowned for paragliding and flying schools.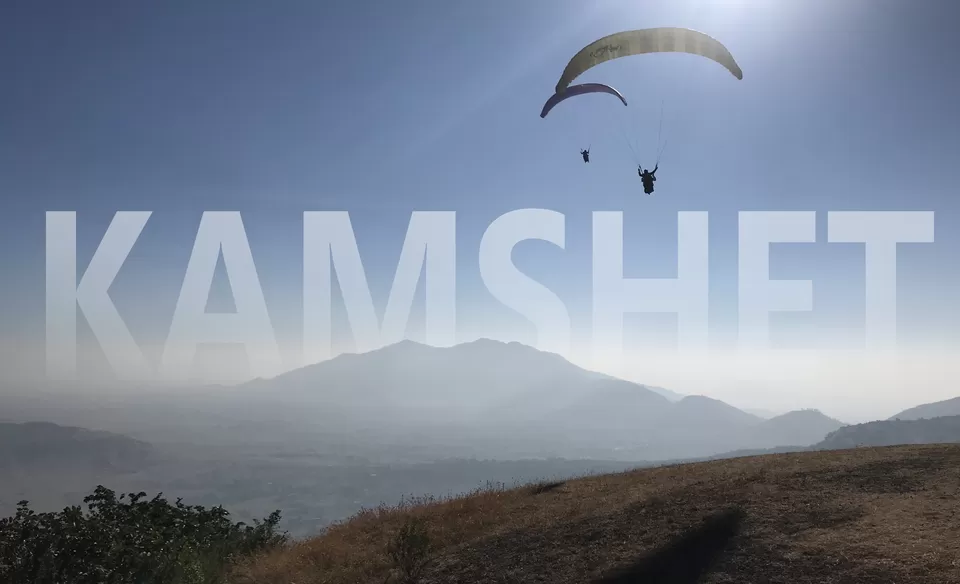 On 27 DEC 2018 I and my friends started our journey from Mumbai, we chose to go by road to Kamshet, so around 5 am we left from Bhayander, as we had to reach the base till 8:30 am. One can reach kamshet by road, rail, and flight.
As there are no direct trains to kamshet one can reach Lonavala which is the nearest station and from there can hire a taxi to reach the base, and if you chose to go by road, the road network is excellent and affluent with the quaint lush green landscape around. The meeting point was Shree Ganesh restaurant from where we parked our car near the restaurant and took their jeep because the road was uphill.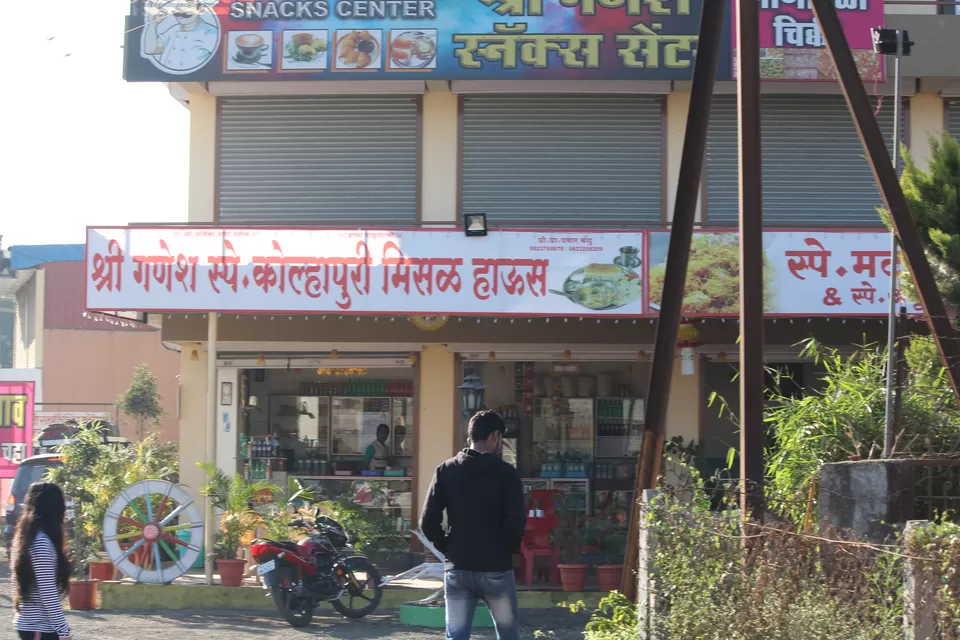 The jeep dropped us halfway and from there we trekked to the flying point, it was an easy trek, straight path, and took us 15 mins to reach the point.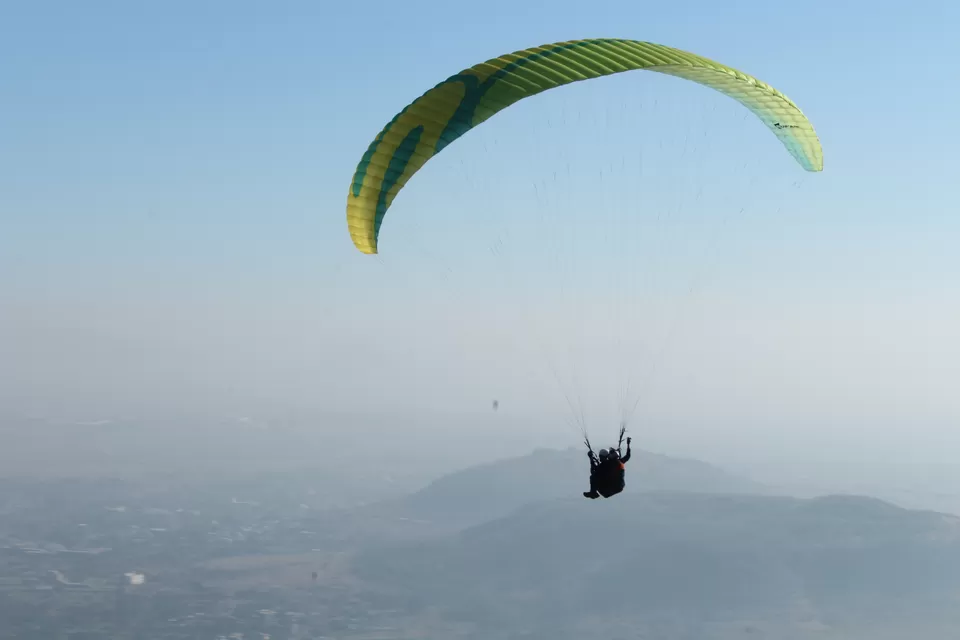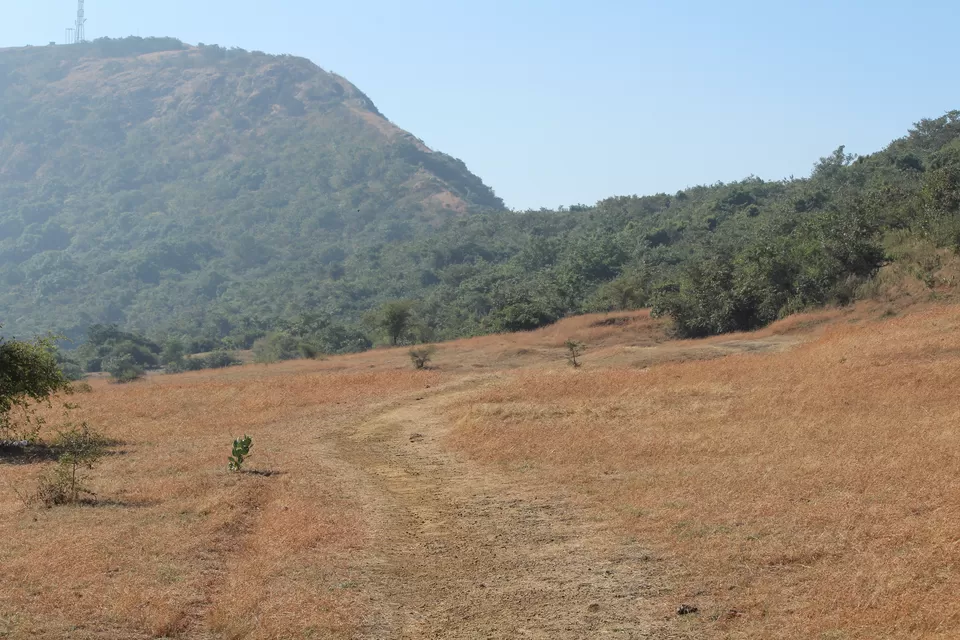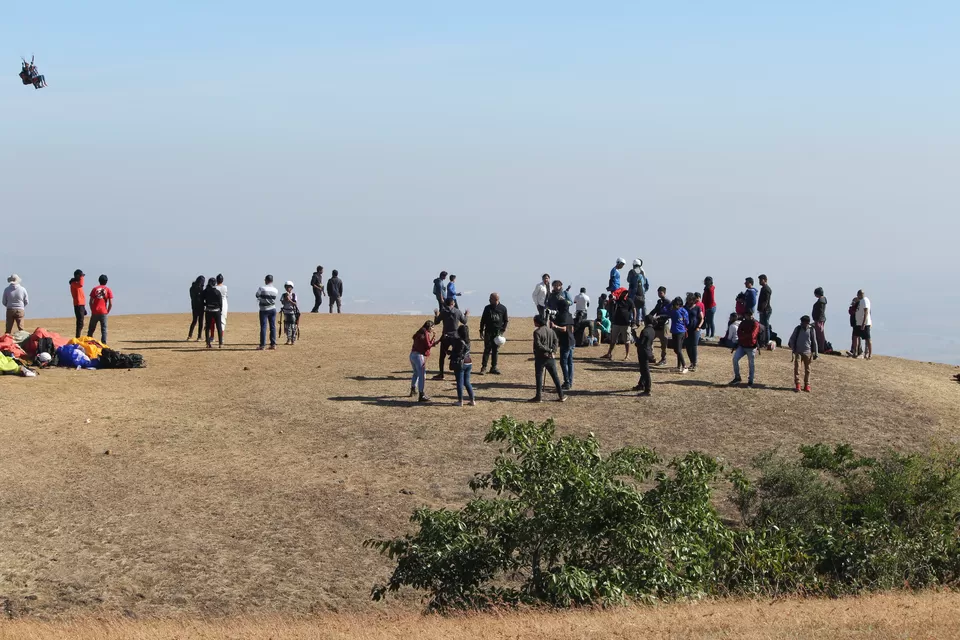 As I reached the point and saw people flying, I was very excited to glide and can't wait for my turn to fly. kamshet is the famous paragliding hub, one can get training to fly solo, there are many institute who teaches and the duration is 10-15 days.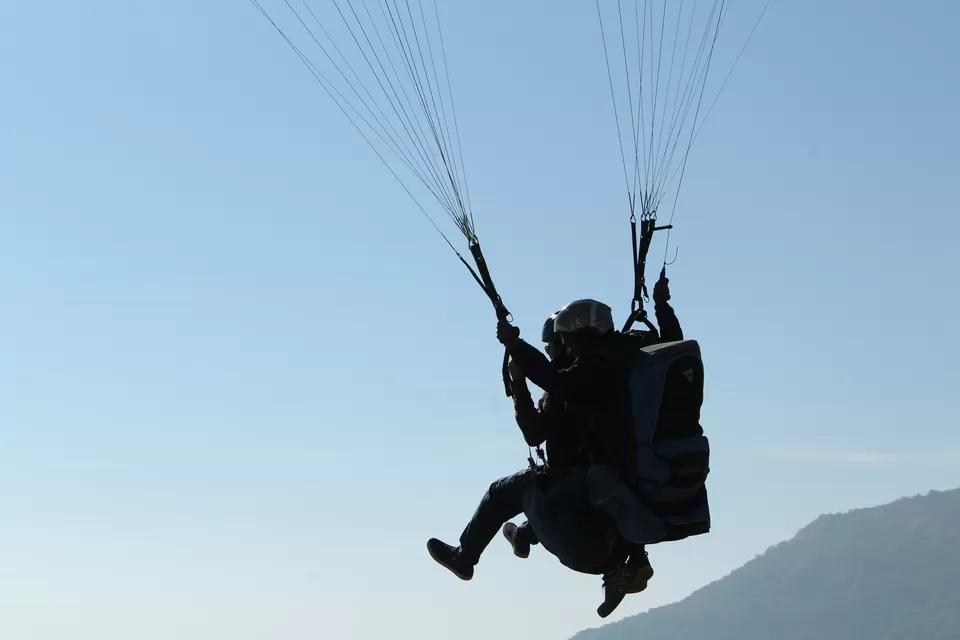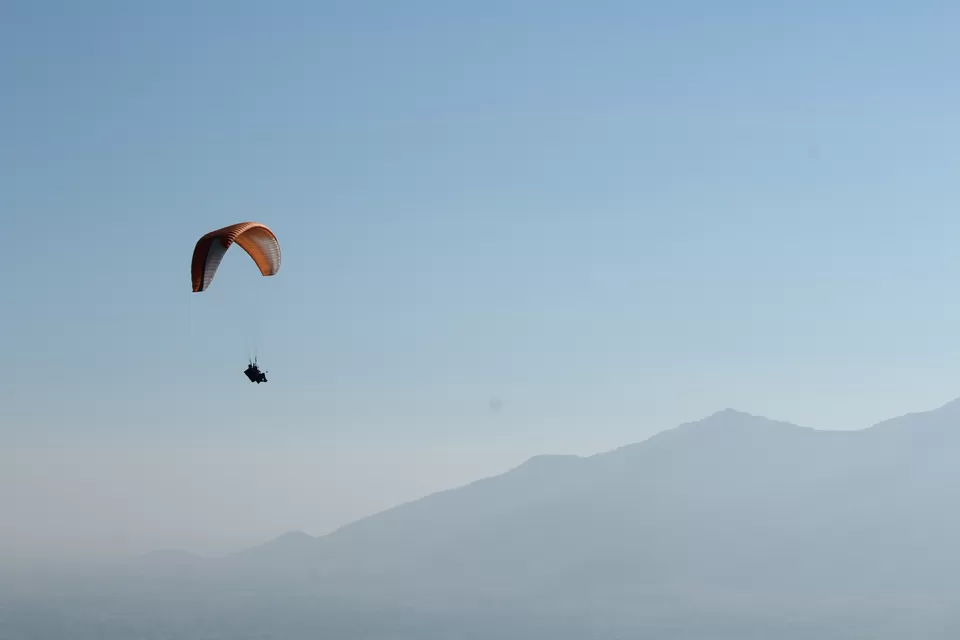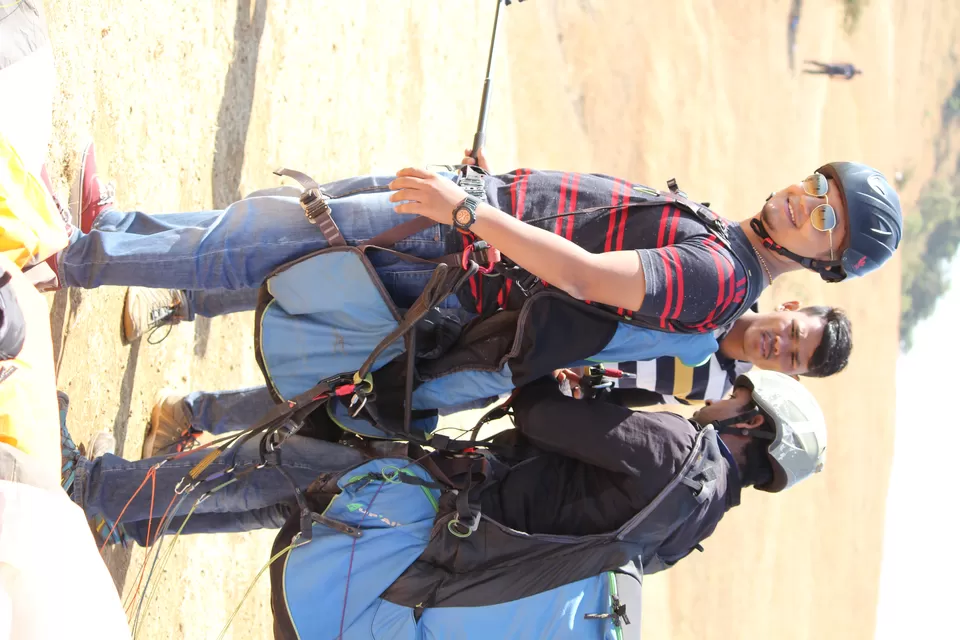 The flying is 100% safe and all the safety equipment are used, so anyone can do gliding easily. My pilot was Pankaj, I asked him to do some acrobats and he completed my wish, this was scary as well as full of fun. It was 10 mins flying, I wished I could fly for more time. On that day the wind speed was fast, so we had to wait till 2 hours for perfect wind to fly, Pankaj arranged some vada pav also for us, because we were hungry at that time. After completing our flying we trekked down and started our journey back home.
THINGS TO DO NEARBY: Lohagad is a famous fort nearby and one can visit, after that if camping is in your mind, Pawna lake is best for camping under the stars which is also near the fort, So you can transform the single day adventure to two day one night camping adventure with friends and family.
Note: 1- Shoes are compulsory, because trekking is involved and also you will be flying high and slippers would fell off.
2- Should carry food and water because nature is unpredictable and you don't know how much time it will take.
3- The jeep cost 1000-1200 both way and for videos and photos 500 is the extra charge. For weekday gliding cost you 2500 and for weekend it cost 3000.
You can book from any sites online or can contact pankaj(9970680380).