.... There I go in the air (again!) with my arms wide flying like a bird taking the most of it. The feeling was no less than an achievement rising 200 ft above the sea level with strong breeze twirling my senses. It was my first Paragliding ride and I felt it was worth every penny spent! The view from the top was exhilarating. It blew my mind away. One surprising element of the ride is the way we descended. It's like a roller coaster ride, but in the air like a bird! I'd let the suspense contain and rather not reveal the whole part for now. I just couldn't get time to gather my feelings. I was surprised and thrilled at the same time. Since I already experienced Bungee jump, my initial thought was, "This would be a cake walk!". I must admit that Paragliding is different in its own way!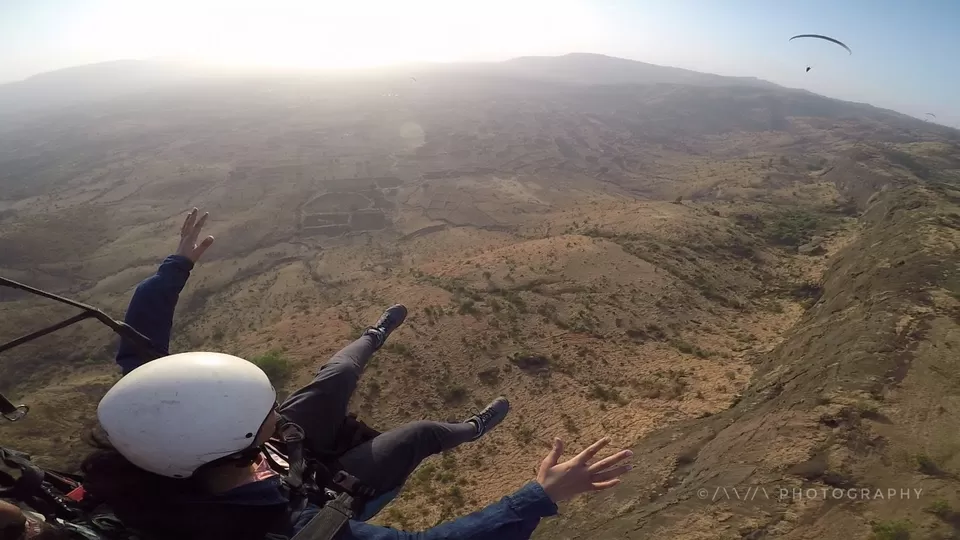 11 hours ago...
We hit the road around 5 A.M in the morning. I was too excited to think of anything else except than that I was on an adventure trip, on my birthday! My friends have planned for 3 days trip to Lonavala by road from Hyderabad. With impetuous thoughts in my mind, I waited anxiously to see the plan unfold.
We took the Mumbai-Pune highway road with a hope to reach the gliding site well in time. We sped up the first 200 km as the road was decent enough. The next 100 km was a dry ride with lot of diversions and potholes our way. It took nearly two hours to cross this path until we took the Pune Express highway.
The paragliding site was at Kamshet, a town near Lonavala. Usually that is where the adventure takes off. Luckily enough, all thanks to the Pune Expressway, we reached the site on time for flying. The road to the Paragliding site was quite bumpy. If one were to depend on the booking coordinator for a ride till there, the only way to reach was to hire a Jeep provided by them.
We had to trek up a small hill to get to a convenient height for flying. Though paragliding is a prominent sport, I was appalled looking at the crowd that evening. There were limited number of flyers, few trying for the first time and few getting themselves trained to soar high in the sky!
Once we reached the spot, my emotions knew no bounds, like always! I was thrilled at the first look of it. I was all geared up with my GoPro, ready to take the plunge. The moment my feet were off the ground, I shouted at the top of my voice, letting the whole town listening to my screams of joy. The ride lasted for 13 minutes.
It started with the first 3 minutes flying low to the ground. Once it gained momentum, we gradually rose to 200 ft above ground! My mentor who steered the parachute was amicable enough. We indulged in a short conversation and from what I learnt, he has been flying from the past 10 years and every time he is up in the sky, he feels its magical! Maybe that is what passion is all about. We never cease to be amazed from what we love.
After a good 10 minutes, he asked me to brace myself and hold tight. I was thrilled! All I had in my mind was its going to be a usual descend down to the ground. Little had i known that, the descend would be that amazing. I got twisted and twirled like a tornado three to four times and it was sheer adrenaline rush! The descend lasted for about 15 seconds to the max but I felt my heart thumping for more than a minute.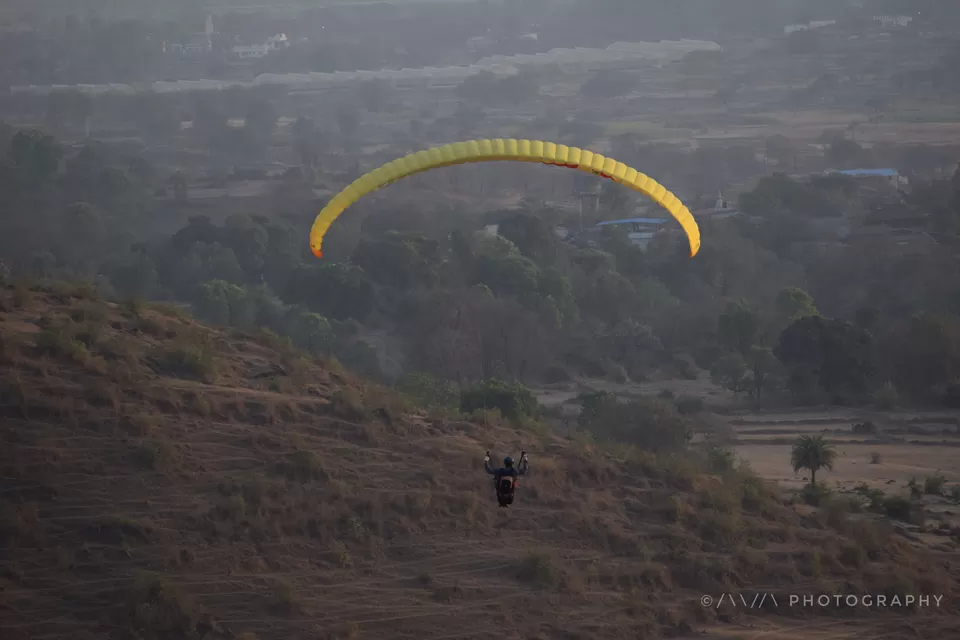 Back to the present...
After the much awaited Paragliding, we moved towards Lonavala where we had a stay for 3 nights. I couldn't help but notice this is the first time I didn't put my foot into any planning for the trip. Checklists, excel sheets, finance, reservations and bookings everything was taken care of. Though it was a relief that the entire planning was done by my friends, I feel different with my palms twitchy having nothing to do. Strangely a melancholy sets around my head, with a feeling of incompleteness
I got so tired that I hit the sack as soon as I checked in. The hotel was upto the mark compared to the price we paid. The facilities, amenities and the hospitality were satisfactory.
Yuppie! Happy Birthday to me! My day started with lots of greetings, wishes, love and gifts showered upon me. Doesn't it feel amazing to travel on your Birthday? Isn't it spectacular waking up to a bright morning at a new place, soaking the freshness of the air!
By now, one must have understood my undying love towards adventure sports. Realizing that's probably one good way of making me feel special, my friends had booked a day at an Adventure theme park, Della Resorts.
It has both indoor and outdoor activities and considerably wide range of sports to fill your time with. The best of it all was unarguably a ride called Swoop. It is similar to a swing. The only difference in this case is it's a huge drop from 100 ft above ground and we were in a sleeping posture. Other highlights of the park include ATV ride, rocket ejector, zip line and Aqua zorb.
One interesting aspect which we seldom find anywhere else is to take the pet for a walk. We can choose amongst different breeds available, and spend time pampering the pet for 10 to 15 minutes. That was fun.
After a fun filled exhaustive day, we retired back to our rooms to get some sleep.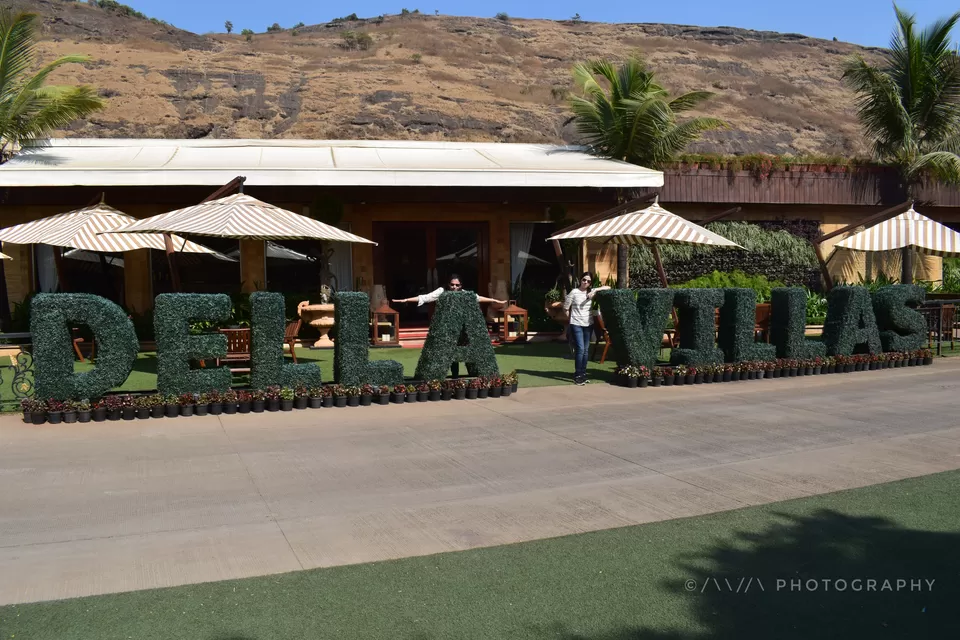 Lonavala is best experienced in Monsoon. July - September is usually an apt time to visit the hills and viewpoints to experience bliss!
With a day's time now left to explore the city, we sorted out to cover the maximum we could, in one day. The weather was blazing hot and we couldn't stay out for long since it was burning. The weather and the time was a huge let down with maximum number of places closed since it was not an ideal time. Nevertheless, we decided to cover as much as we can.
Our first stop was Karla caves. Unfortunately, we had to return mid-way since we were struck owing to huge traffic and mayhem on our way due to a "mela" (exhibition) held by the villagers.
We decided to visit the Lohgad fort next. The fort was massive. One needs to have extreme patience and energy to climb to the fort. There are few amazing views while we climb up the fort . Once we reach to the top, to the extreme corner, there is a small hill by the name scorpion sting. It is in the shape of the tail of a scorpion.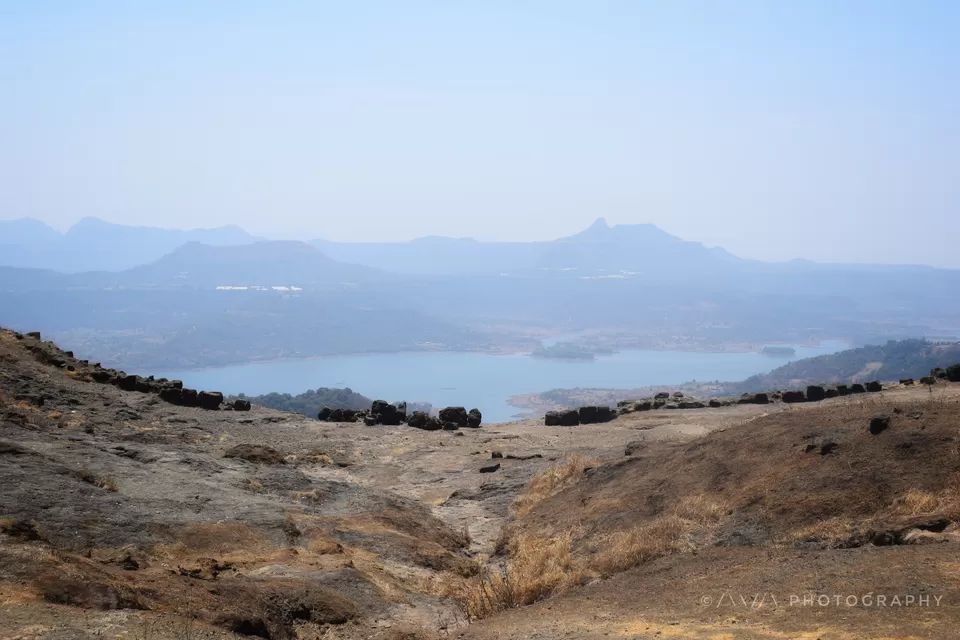 Since it was almost mid afternoon, we decided to break for lunch on our way to Sunset point at Khandala. Unfortunately,we couldn't find even one good hotel/ restaurant the whole way.
A gigantic roaring dinosaur caught our sight.It appeared as a children's park to us. Famished and having no other option, we led our way inside to treat our hunger, as well as to check out the park.
It was quite a disappointment. There is still a lot left to improvise upon to make it look lively and entertaining. However, the food served was tasty and affordable. So we were content.
After having a sumptuous lunch at the Dinosaurs Park, we were left with two final stops for the trip. Sunset point and Wax museum.
The sunset point was quite a wonder. The ambience of the place led to more number of visitors flocking up to see what's new. A decent set up by the food truck owners for the visitors to chill out under the shade and get a good view of the sunset.
Expectedly, the sunset was mesmerizing.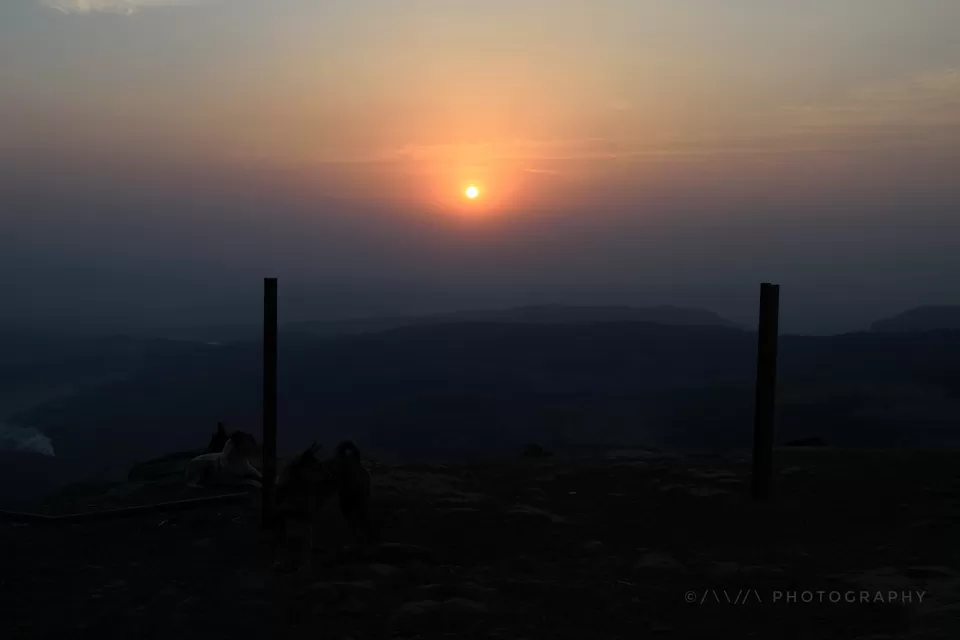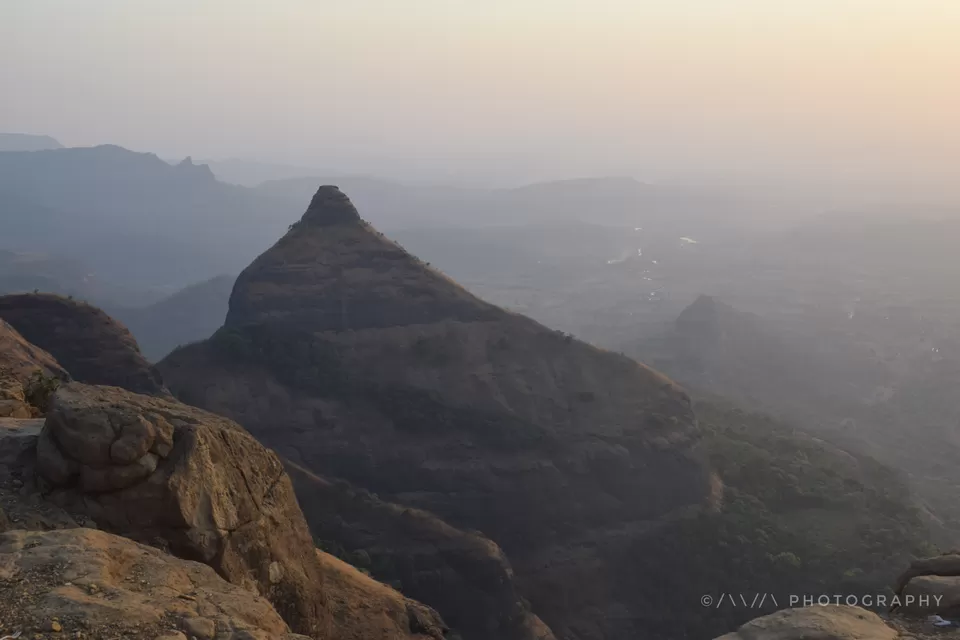 During my 3 day stay, I came across several billboards, advertising the famous wax museums in Lonavala. Much seen and heard, we thought we will pay a visit to the famous Sunil's wax museum before we return back to our rooms.
To our amusement, the place was marvelous. There were 80 odd statues in total featuring top celebrities across various industries. Few statues were so perfect that we felt as if the real person was standing in front of us.It was a fine piece of craftsmanship, paying detailed attention to every feature.
All seen and done, we started back to Hyderabad the next day in the morning bidding farewell to this amazing place with a vow to return back and experience Lonavala in Monsoon! Nevertheless, I took back some sweetest memories of the trip with me. I don't think I could ask for a bigger gift than this..!
#BestofTravel