Facebook as it seems, is a great newspaper for most of us, as we scroll through it first thing in the morning. Same is true for me as well, and as I was scrolling through the feed, I found this tiny looking turtle on my screen, with a link to a Turtle Festival at Anjarle Beach. After a bit of research, I found that this is the time of year, when Olive Ridley Turtle hatch-lings, take their first tiny steps to the Big Blue Ocean. Sounds exciting... to me, it did.
So, on the morning of 22nd Mar 2018, Manish and I, packed our bags, and got on the saddle again, to reach Anjarle Beach. The path was fairly easy, as the roads, once out of the city, were traffic free, and I already knew the way to Anjarle. We reached around 05:30 in the evening, and parked the bike. Here they have placed an enclosure of around 15x15 feet, and inside they have kept the eggs, waiting for them to hatch. There was a big crowd gathered around, to make sure that you don't even get to peep at the tiny cuties. :P. Fortunately, it was sunset hour, and clouds have weaved some beautiful patterns across the sky, making almost everyone just gaze in awe...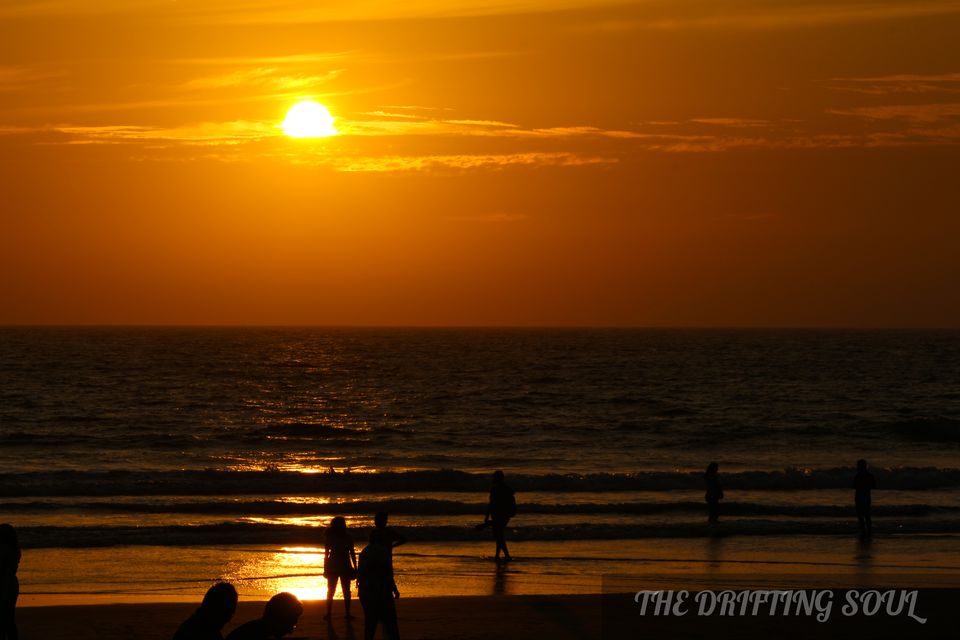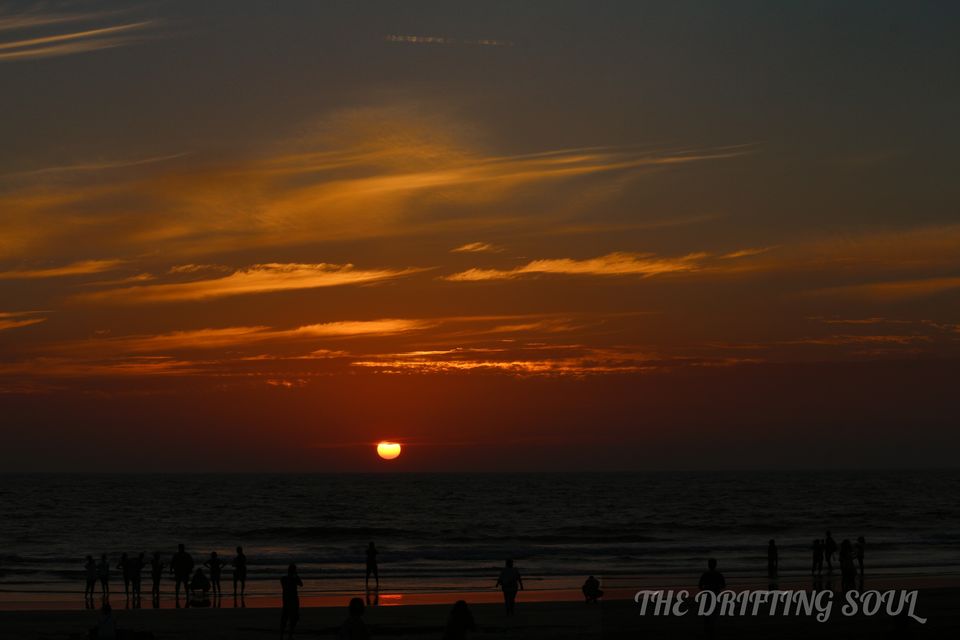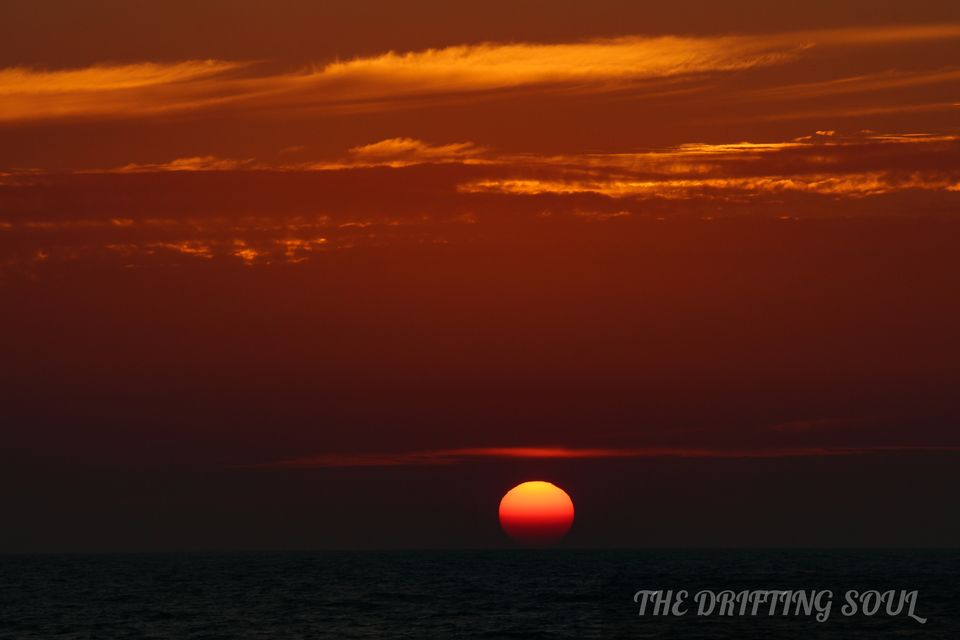 As the Sunset show came to an end, people slowly shifted there much lost attention to the turtles to get a sight of the hatch-lings, however the conservationists announced that there were no hatch-lings for now, hence we need to wait till morning to get a view of these cute tiny creatures.
Now, since it was decided that we wont get to see the turtles until morning, we started looking for a place to pitch our tent for the night. As we were walking along the shacks on the beach, we found this place known as Ketki Beach Resort, where we can pitch the tent at a price of INR 300/-, and food was available as well at a reasonable price. After sorting out food and stay, we headed to the dark beach, to click moon and sea, and also to give a try to the steel wool photography, that we had planned. Entire beach was serenely illuminated by the half moon, as it proceeded through the sand-patterned clouds in the sky.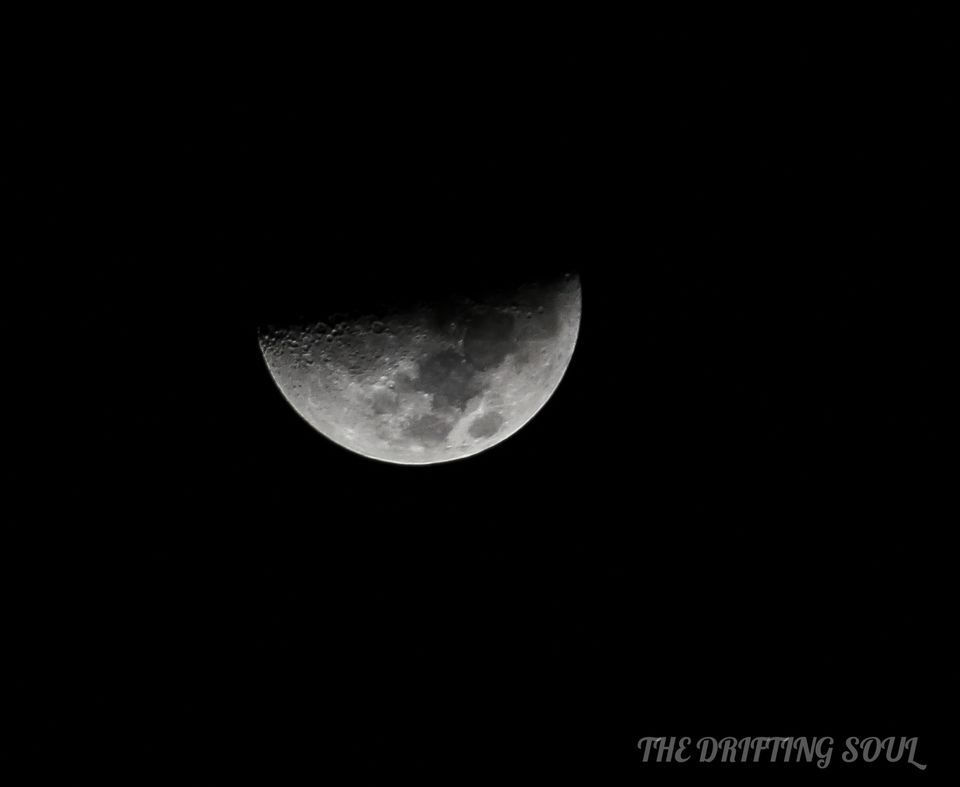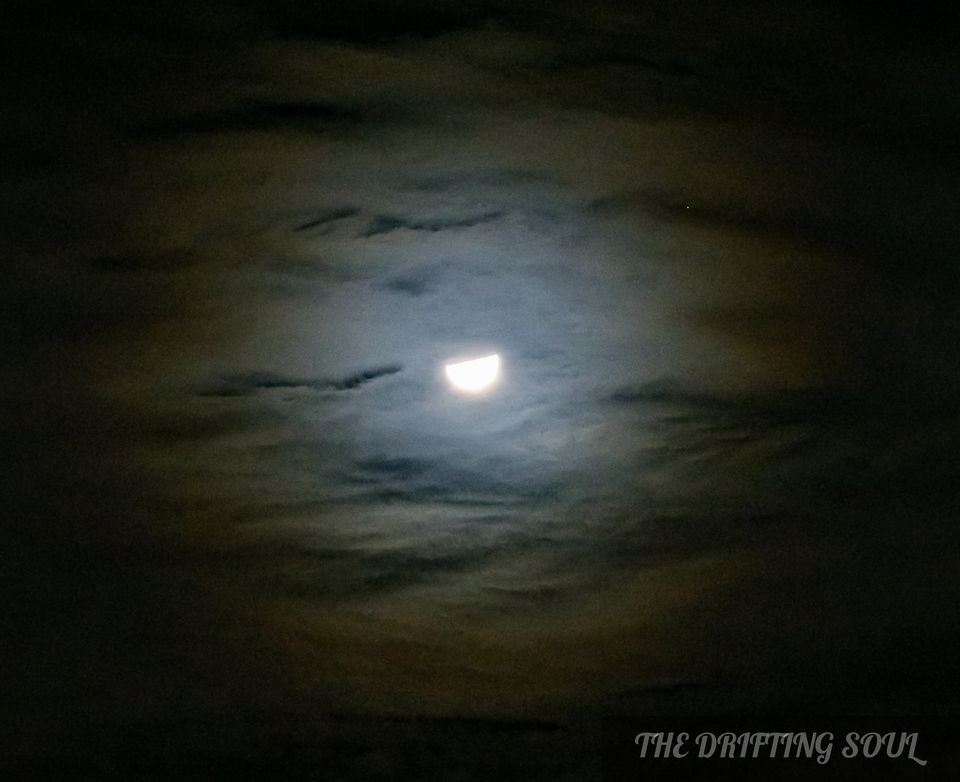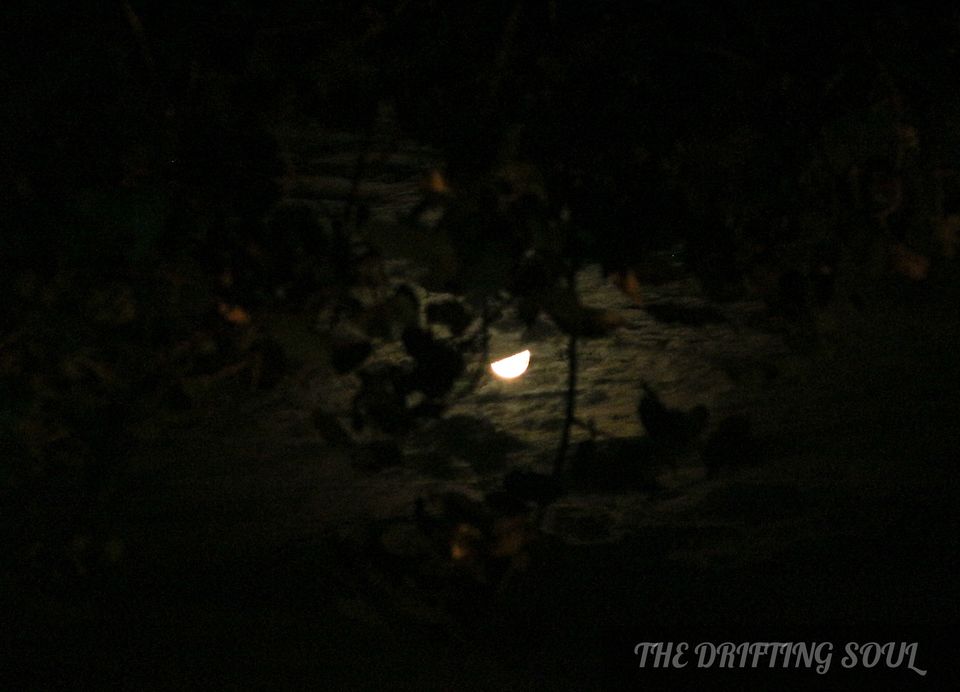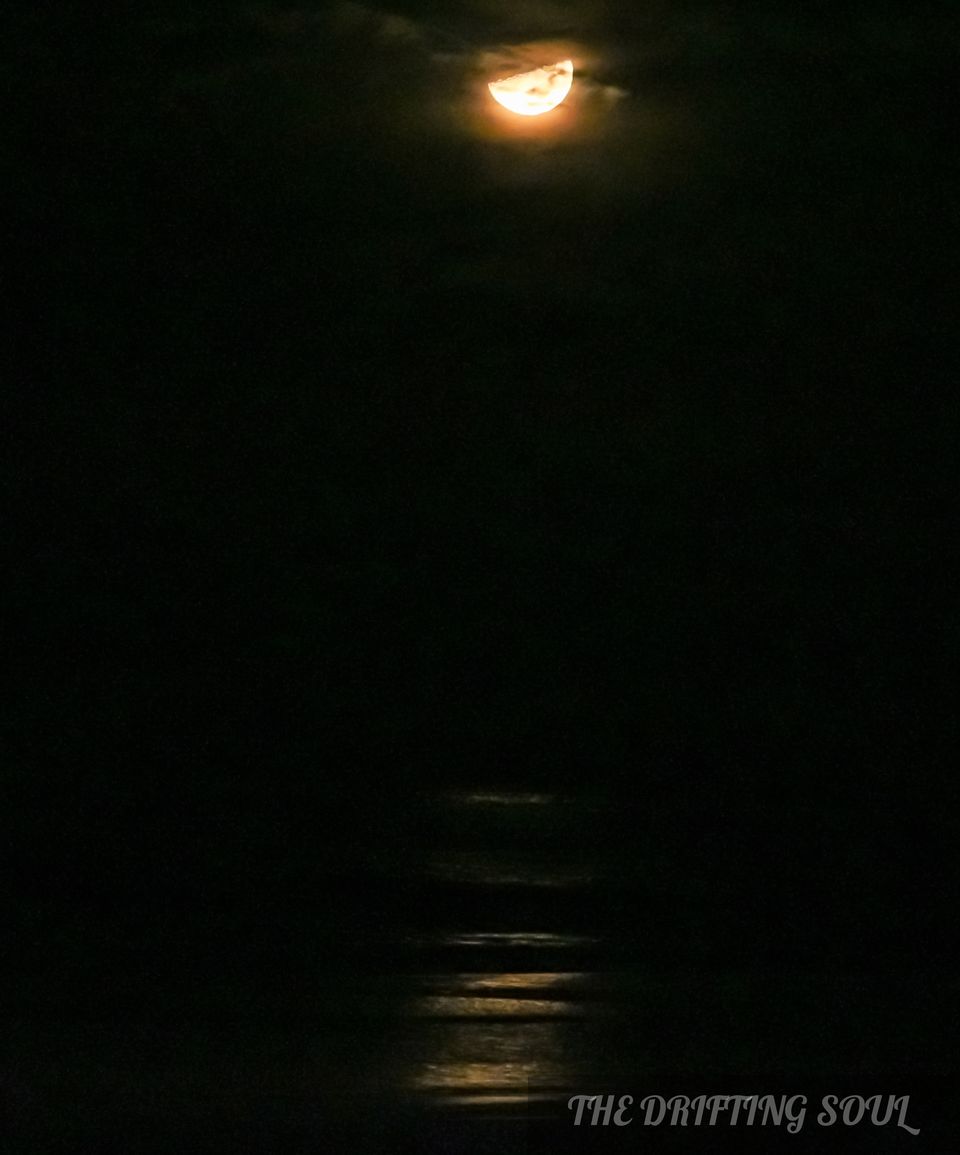 As the night progressed, we returned to our tents to have dinner and rest. The dinner was buffet arranged by Ketki Beach Resort, and it was yummy enough to fill us to the neck. We slept around 12:30 am, however, there was still one thing left, that I needed to do. As per https://www.lightpollutionmap.info, Anjarle has quite a clear night sky, free from the light-pollution of the cities, hence I thought of giving a shot to click Milky Way. So we set an alarm of 04:15 am and slept in our tent. I woke up roughly around 04:00, however I guess was too tired, hence got up only after the alarm broke my sleep again at 04:15. Quickly setup the camera on the the tripod, and as I moved out of the canopy of palm and coconut trees, there it was, the Milky Way, rising from the east. Somehow, it fills me with so many questions every time I see the galaxy, however at the same time, it excites me as well looking at the dense cloudy structure in the sky, glittering with stars of million different colors, shapes and sizes.
Soon I started clicking 20 sec exposures of Milky way, for a Panorama shot. Once done, with panorama, I tried few shots for a star trail as well, as I had this planned for a long time, but could not get a proper dark sky for it. To say the least I was a bit pleased, if not fully satisfied by the Milky way Panorama, and star trails click, as it was first time for both of these, and I hope to click better shots in future.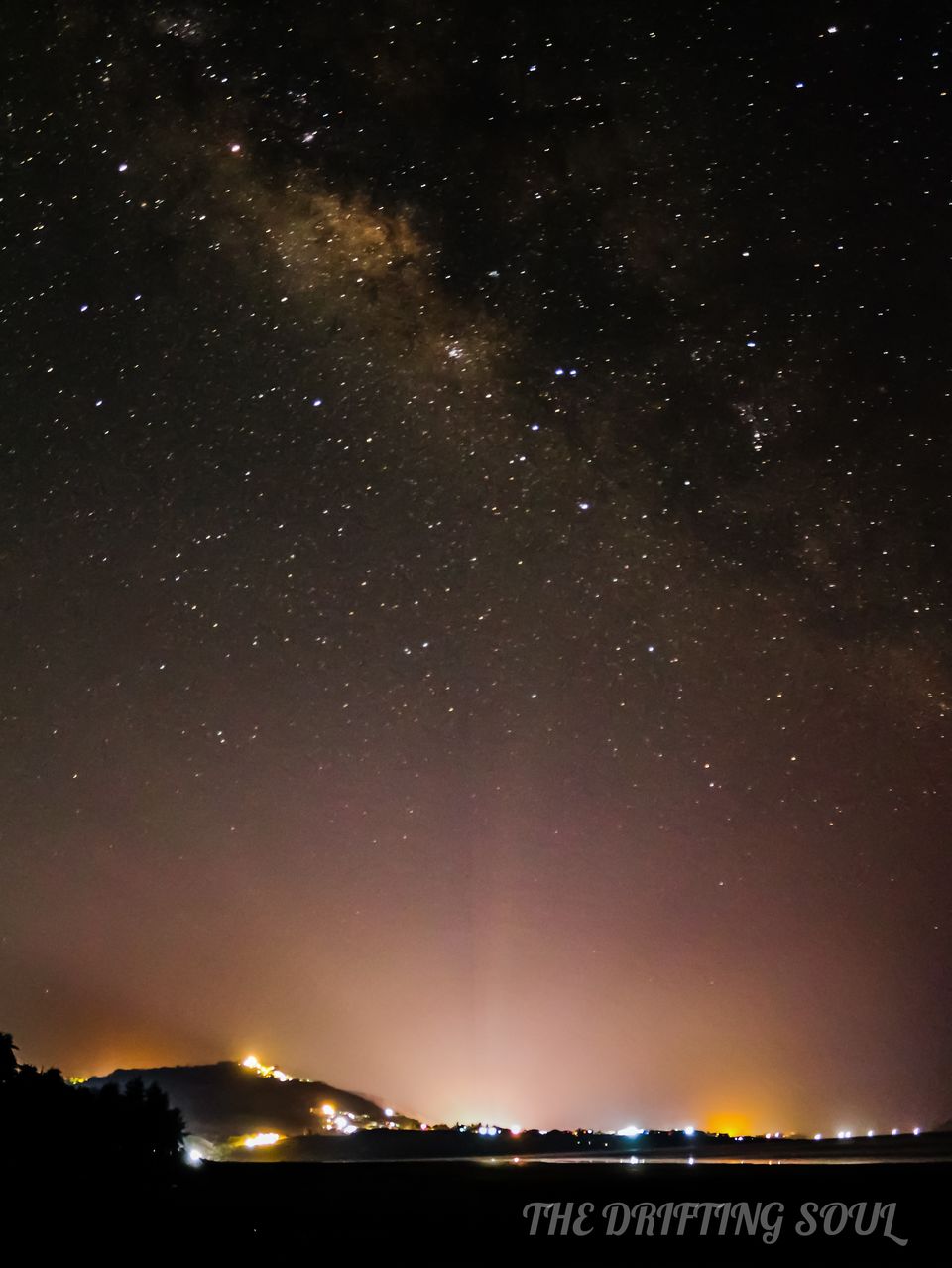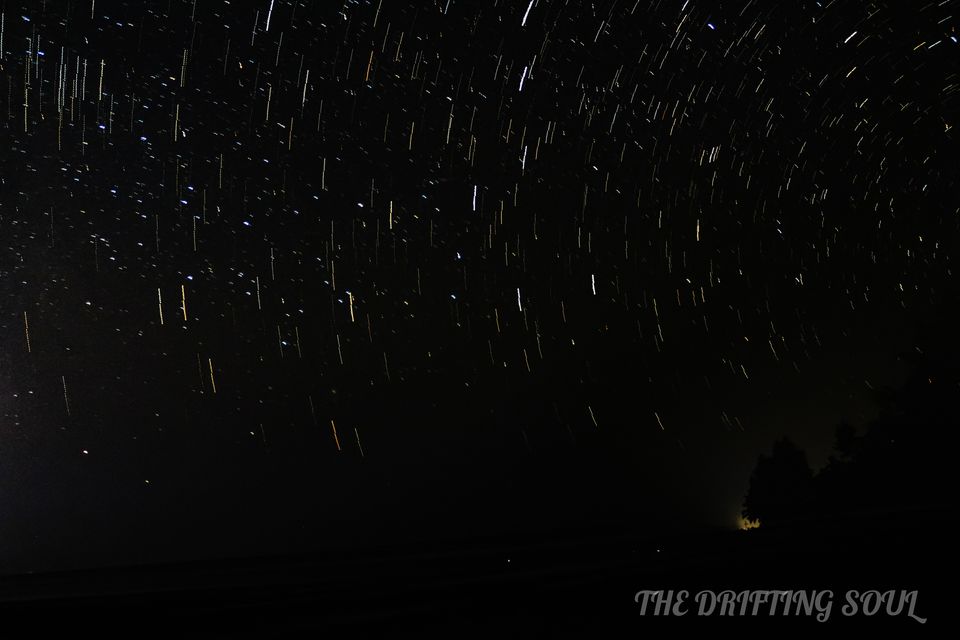 I slept again, after my short stint at star gazing, and woke up around 07:00, as the conservationists were preparing to release the hatch-lings about now. The crowd was already there, so I just grabbed my camera and ran towards the beach, as I wanted to get a spot, from where I can get a good view and a good shot. Unfortunately I was late, however, crowd soon lost interest, and I quickly acquired a spot for a good look at the tiny Olive Ridley's running to their freedom, to home, to the deep blue dark ocean, only to return one day to lay eggs again on the same beach. Olive ridley turtles are best known for their behavior of synchronized nesting in mass numbers, termed Arribadas. Interestingly, females return to the very same beach from where they first hatched, to lay their eggs.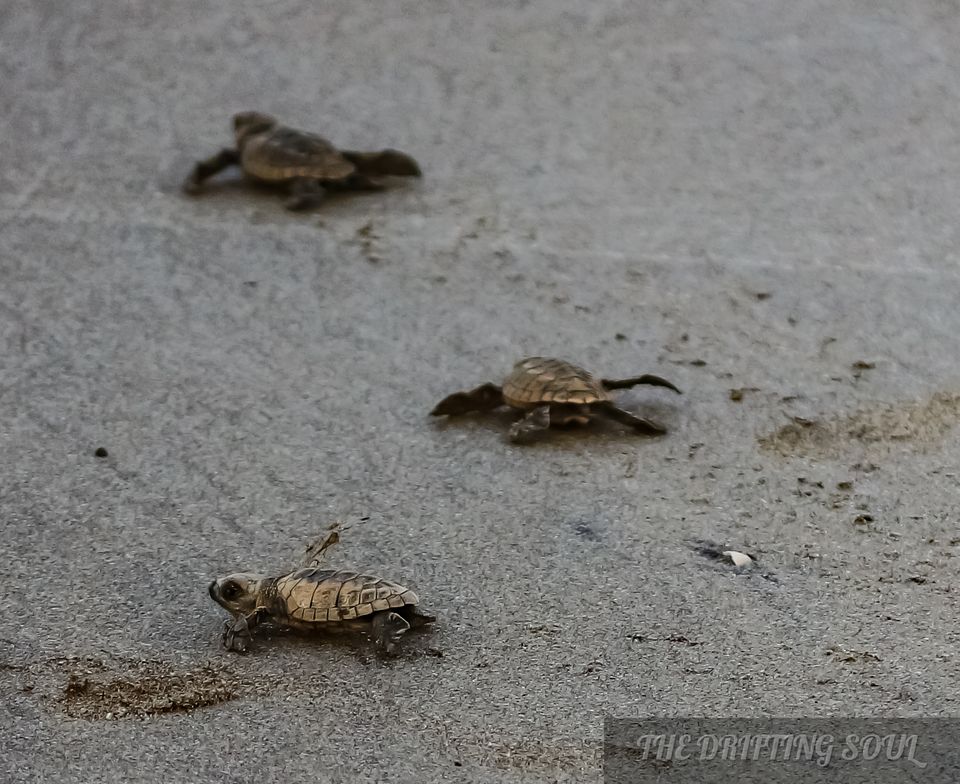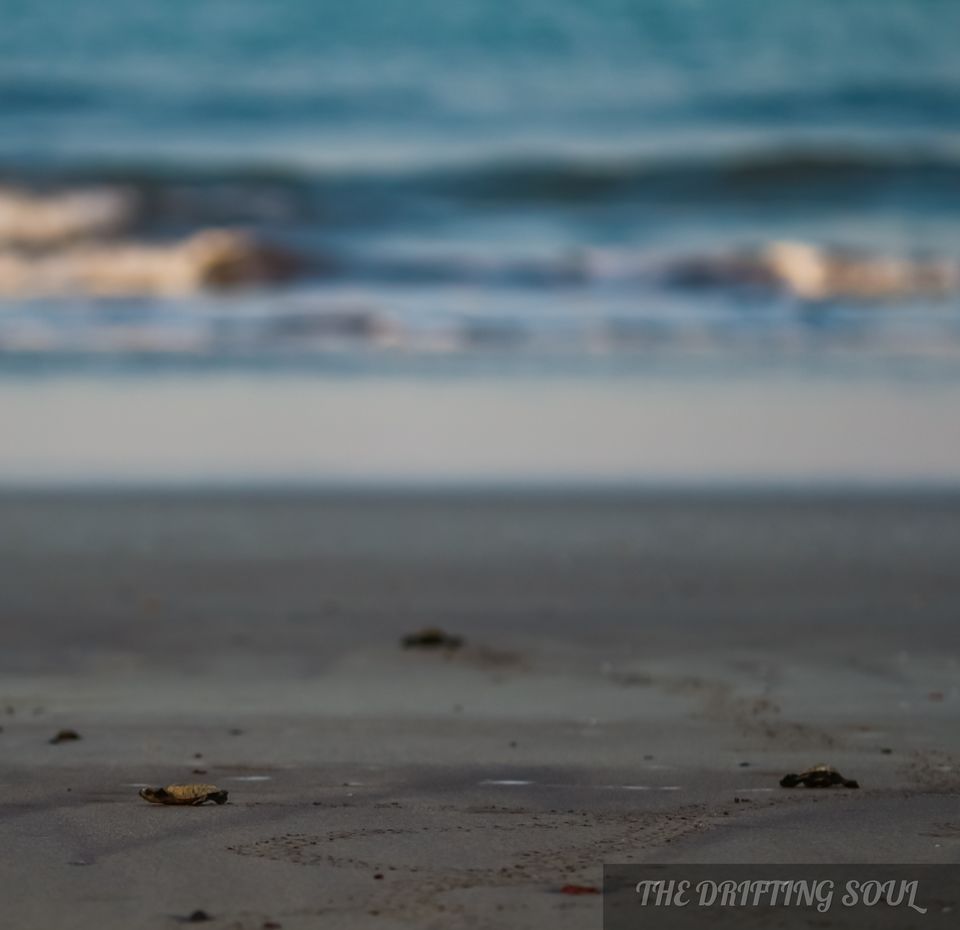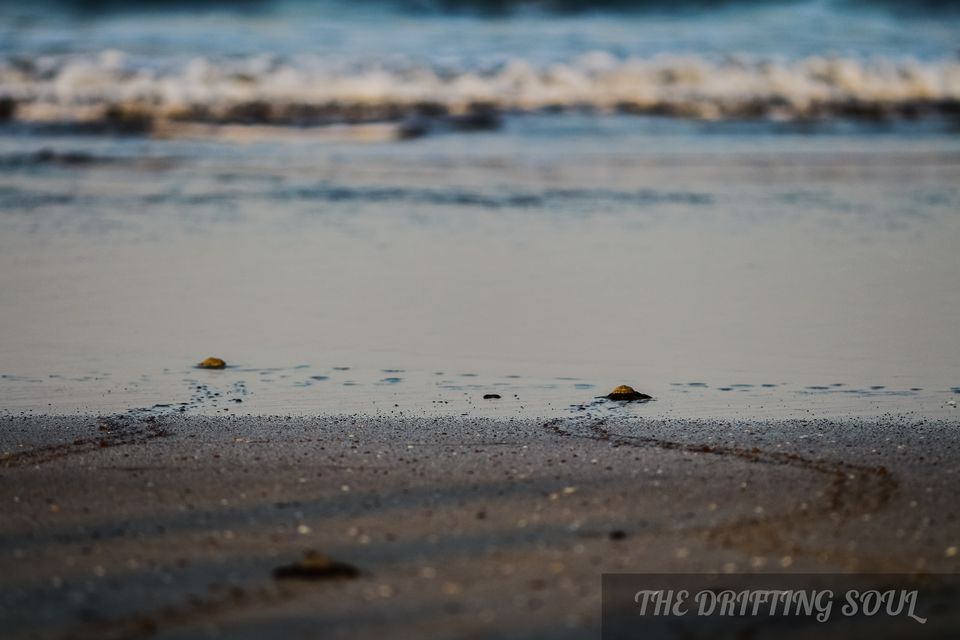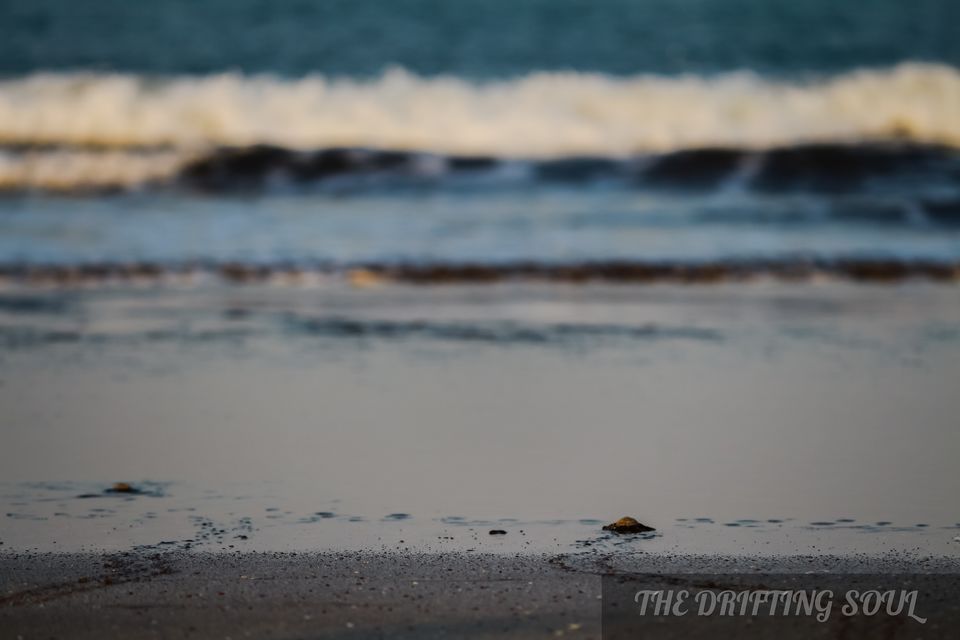 Soon as the show was getting over, sunrise also started spreading it's hues and painted the clouds orangish.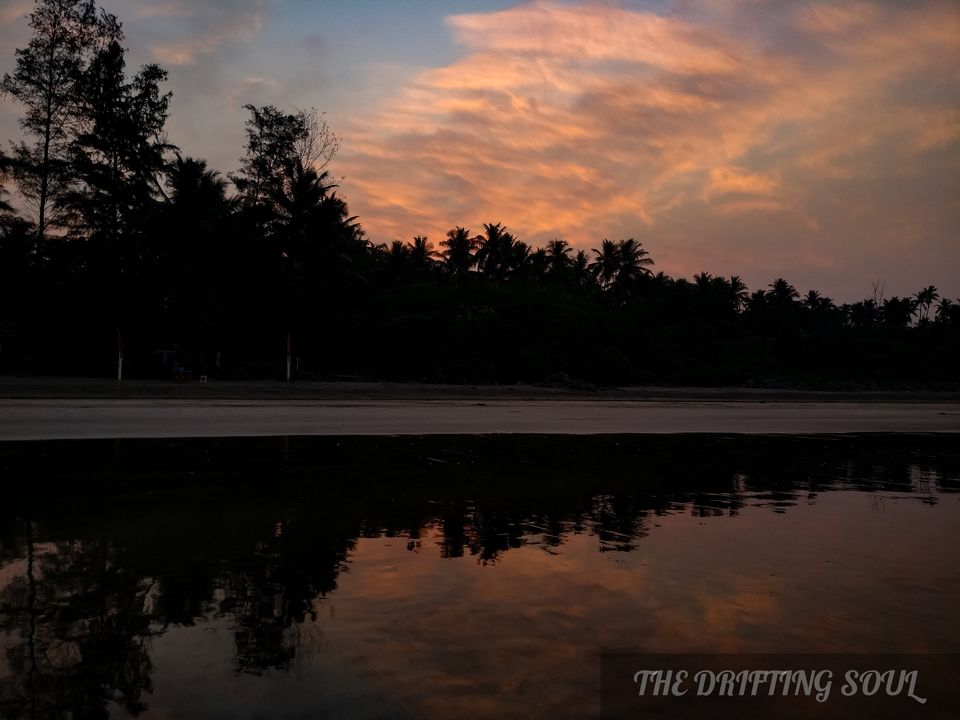 After clicking the Sunrise to our heart's content, we moved back to Ketki Beach Resort, where our tents were pitched, for tea and breakfast. Breakfast was about to take some time, so we eloped for some morning joint session. As we were walking towards the far end of the beach, we came across a washed up dead 2-feet turtle. Now I am no turtle expert to say what kind of turtle it was, or what killed it. However, looking at the pale green heart-shaped carapace, I inferred it to be an Olive Ridley male, as females have a bit rounded carapace, and as there didn't seem to be any sign of conflict marks or wounds on the body, I expected the culprit to be pollution in some form for its death. Also I was not expecting to see a dead turtle so close to the site of conservation, and the sight made me sad.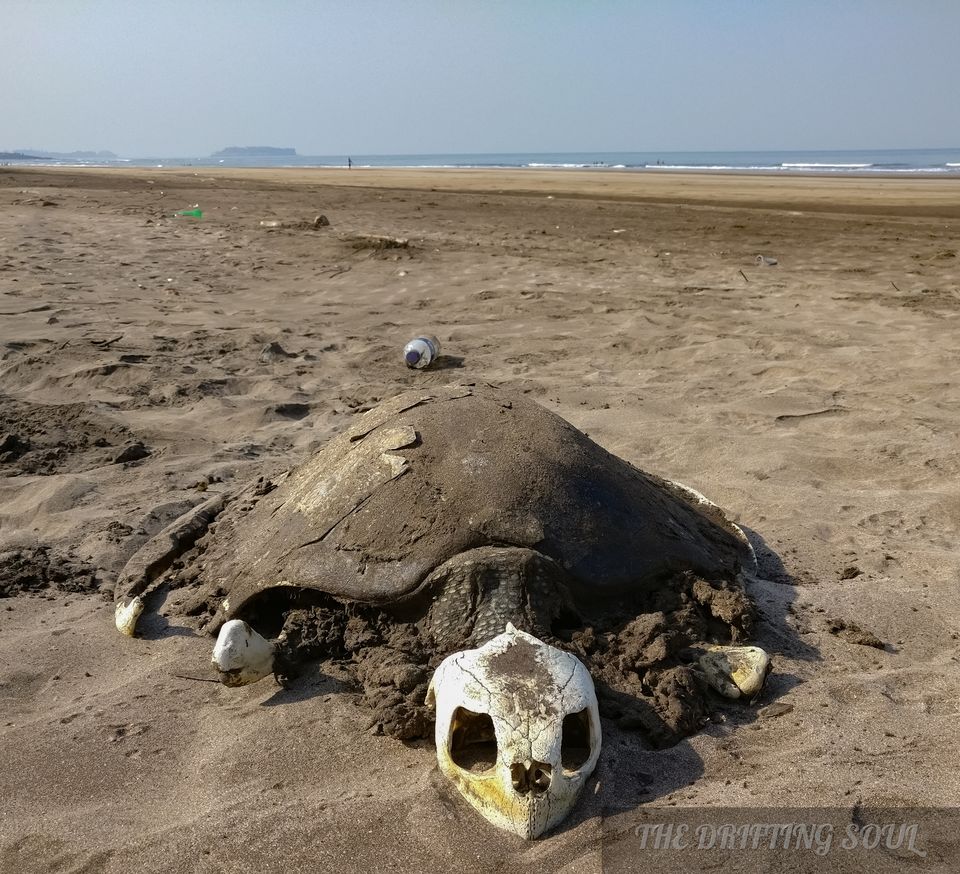 Although the sadness did not stop me from picking up the beautiful looking skull of the dead body, and bringing it home, where it now adorns the center-piece at the hall-room table. Might sound a bit scary or unreal to all the superstitious folks, however, it is really gorgeous, and looks gangsta on the table.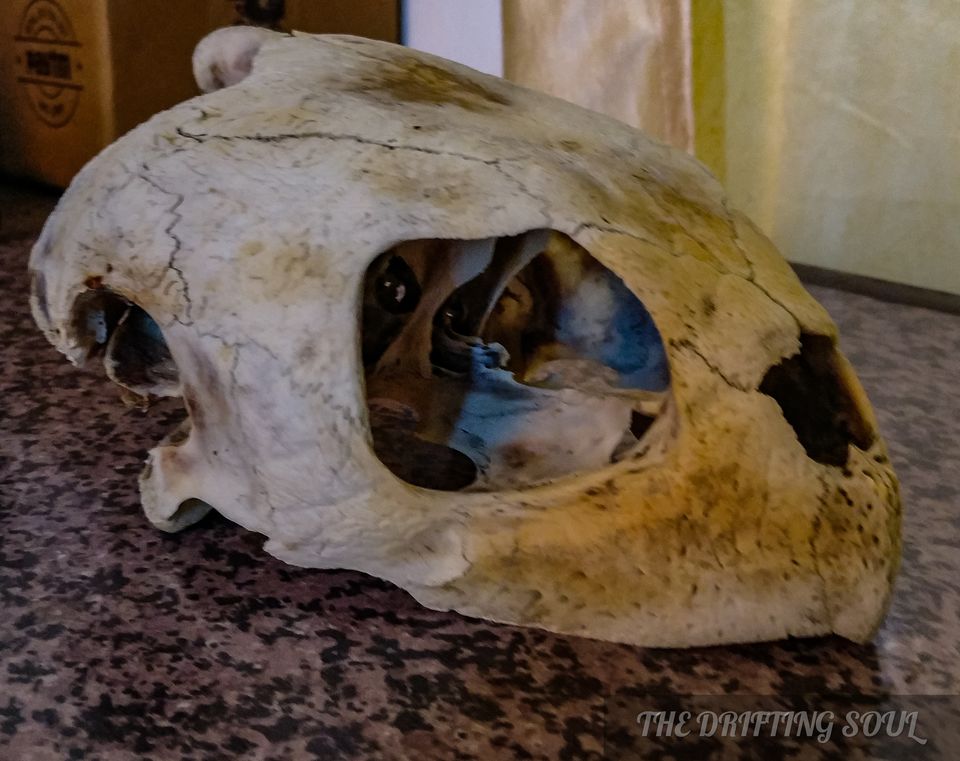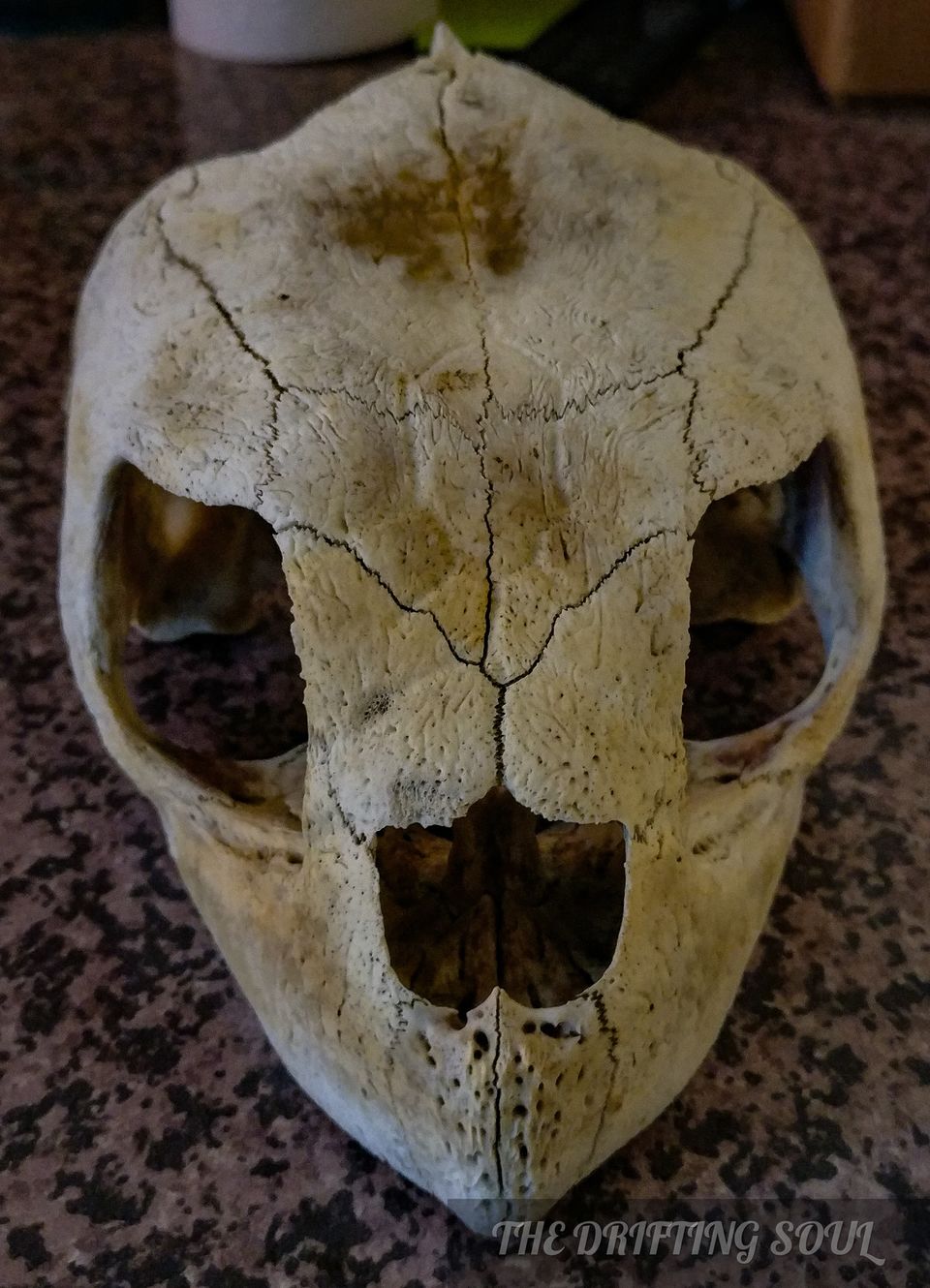 After the sad sight of dead turtle, we returned to have breakfast, shortly after which, we packed our tents, and got ready to move home. I came back from Anjarle, with mixed emotions, as I was happy to get a beautiful sunset and sunrise, view of the Milky way, and the beautiful little turtles escaping to sea, but was also heart broken with the sight of the dead turtle, at the same beach.
How to Reach Anjarle : You can book this experience, with a commercial event organizer, as it is being organized by a numerous event organizers from Pune as well as Mumbai. Alternatively, from Pune, you can drive via Tamhini Ghat, over to Mandangadh, and then proceed to Anjarle, via Devhare.
Where to Stay : Numerous home stays, resorts, and shacks with or without AC are available along the beach, from which you can choose, as per your convenience. Although, I would always suggest to carry your own tents to avoid heavy room charges.
Precautions : There are no precautions that you need to take for your own safety here, however I will strongly request, suggest or recommend to dispose off your liquor and water bottles responsibly or take it with you, as pollution is killing our oceans as well as plethora of rare and beautiful wild life in it.
My Experience : This was my first experience to observe and enjoy the sight of these baby turtles escaping to the Ocean, and the best part was, that it was a conservation effort, organized by Government of India in collaboration with German Ministry of Environmental conservation. Pair it with one of the darkest skies in Maharashtra, and you have as much an eventful and spectacular night as day, at this beautiful beach. Honestly, I hate to leave such places, however, bread and butter calls me, for another beautiful day and another awesome place.
Instagram : thevk56
Personal Blog : https://banjarooh.wordpress.com