The day was a little dizzy and foggy at 5:30 am in the morning, when we started driving towards Lohagad fort from Pune. Fort Lohagad throws light on the rich architectural skills of the ancient period. The fort is named after the spiritual leader named Lomesh. This fort was built to observe the activities of Andhra Maval, Nane Maval and Korbaarse Maval. After Bahmani kingdom lost its control, Nizamshahi captured this fort and finally in year 1670, Chatrapatti Shivaji took possession of the fort. Lohagad Fort is a perfect place if you are looking for less tiring yet enjoyable trekking experience with friends or family. Its a 2 hour drive from Pune. It is one of the best one-day activity from either Pune or Mumbai.
I was with my gang!! Rainy Day, Road-trip, Sitting on the window seat and Music on! Indeed it was a perfect start of the trip.
Soon, we were on the Mumbai-Pune Express Highway which will let you experience one of the amazing road trips of India. However, if you are planning to go via two wheeler, you will be restricted to use Old Pune-Mumbai Highway.
How to Reach:
You can reach Lohagad via train also. The nearest railway station is Malavi. Once you reach Malavi, you can go to the base village of Lohagad fort which is 30 minutes walking distance.
Unlike other forts, it has stone steps leading to the top of the fort which makes it easy even for a novice climber.
Amid the climb, you will be stunned by the beautiful Pawna lake and the near-by Visapur Fort.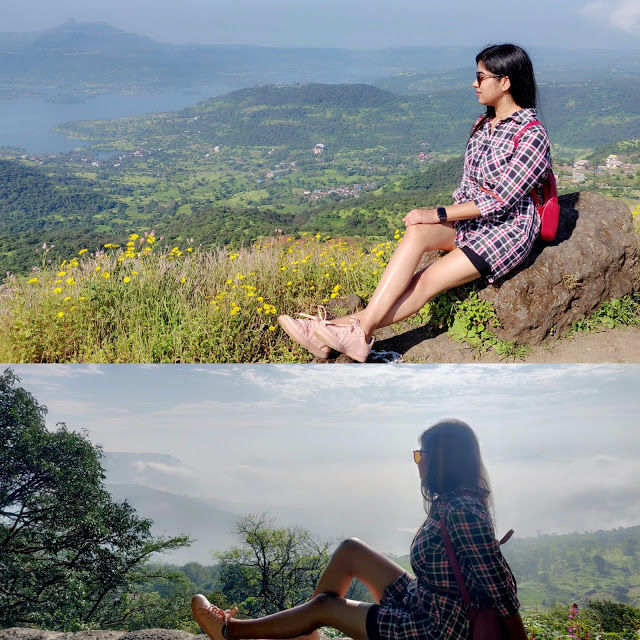 The steps will lead you up to the main entrance of the fort – the Ganesh Darwaja followed by Narayan Darwaja.
I have heard that the sunrise view from the top is absolutely majestic. You will need to reach the top of the fort really early (at around 7 am) to witness it. Unfortunately, I reached there little late, so i could not see it. The fort is enormous and the view from the top is just splendid.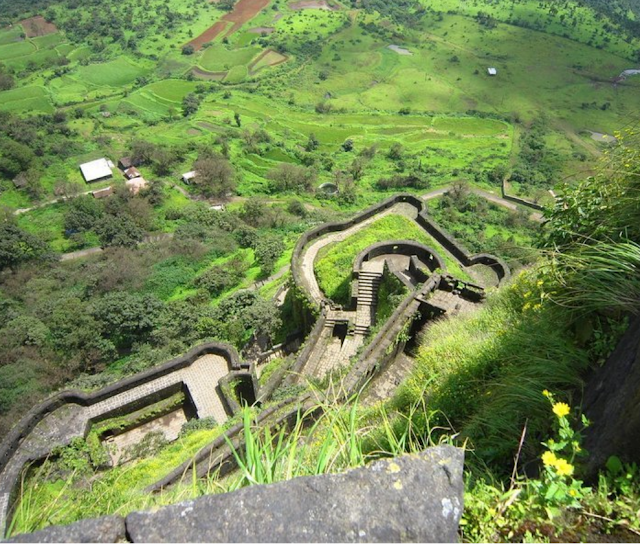 I was lucky enough to see flower blossoms in the entire valley post monsoon.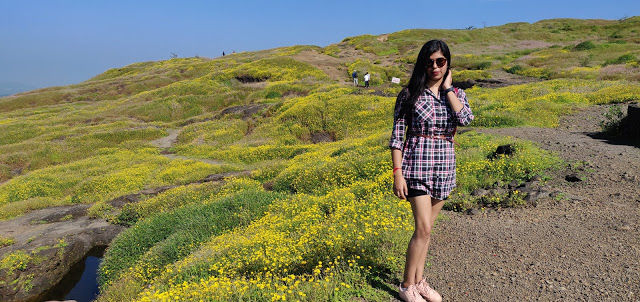 Within the premises there is a temple and a tomb located at the fort. The temple built within the fort houses a Shivalinga. There are 2 tanks which were constructed for storing water.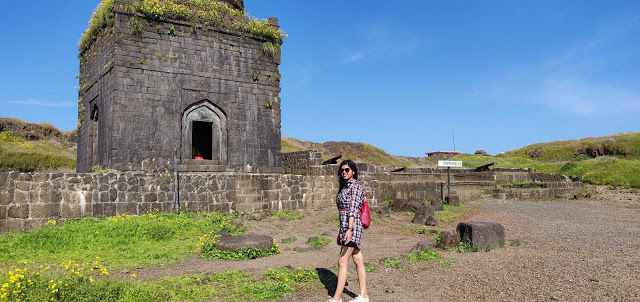 There is an encompassing area and the famous Vinchukata – a long and narrow wall-like fortification which resembles a scorpion's tail.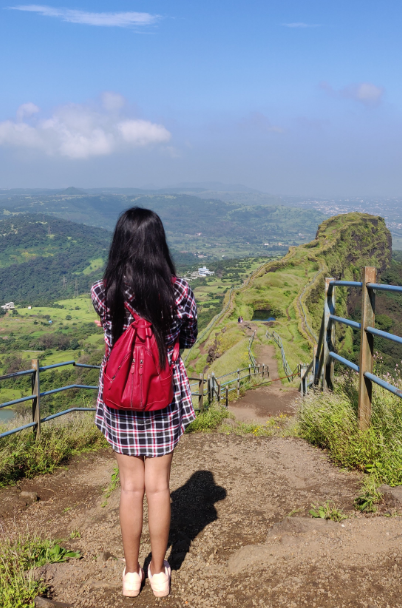 At the top, there are few temples,ponds and a grave of the Pir known as a Sufi Master.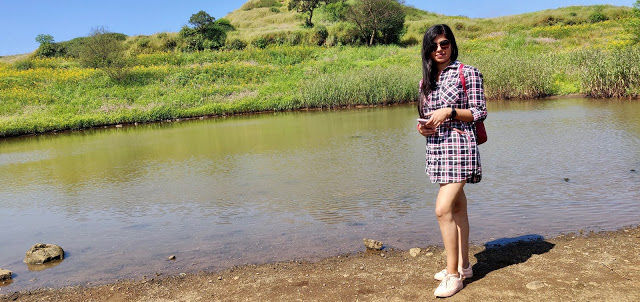 Trek to Lohagad is highly recommended if you are new to trekking.
Note:To avoid consequences, Please don't trouble or irritate monkeys over there ????
If you like my writing, please do mention in below comment section.
Follow me on Instagram: serene_whispers
Website: www.gogirlltravel.com