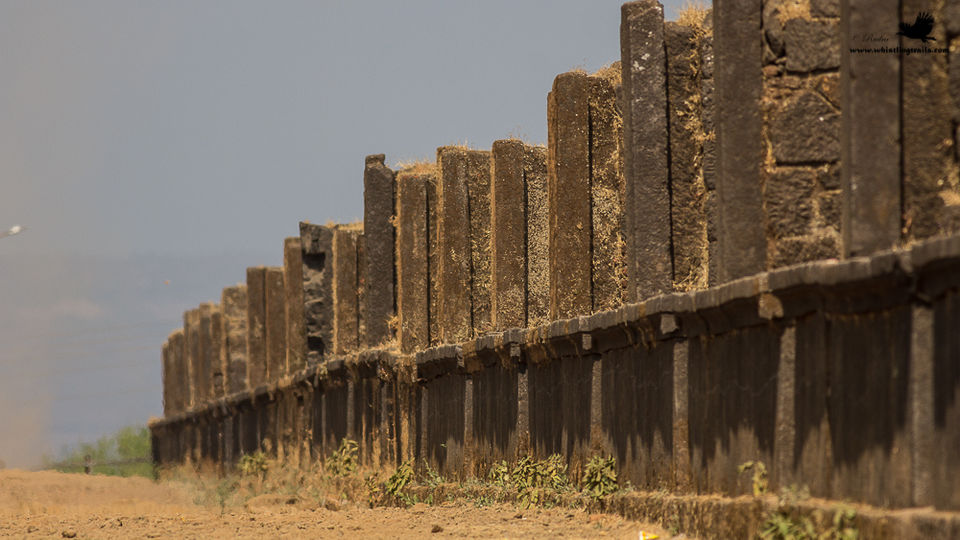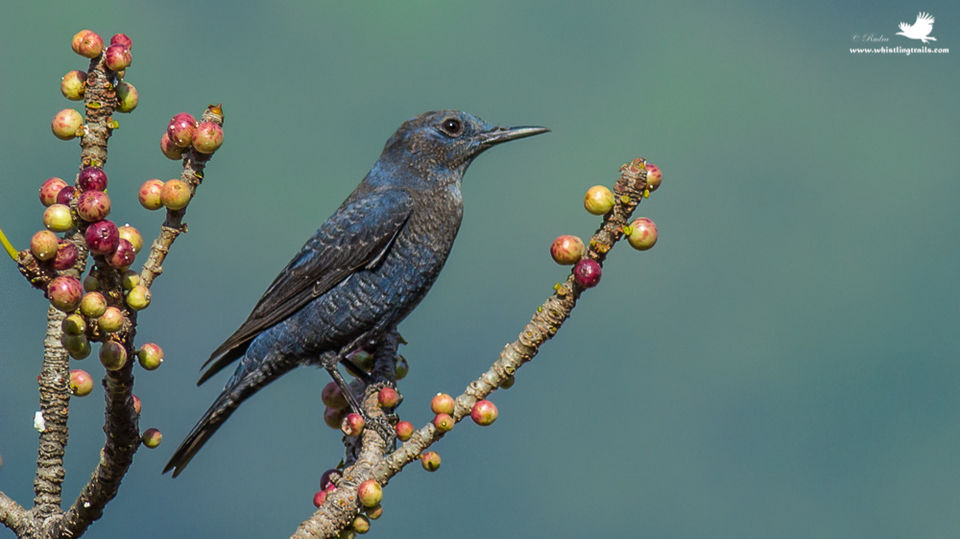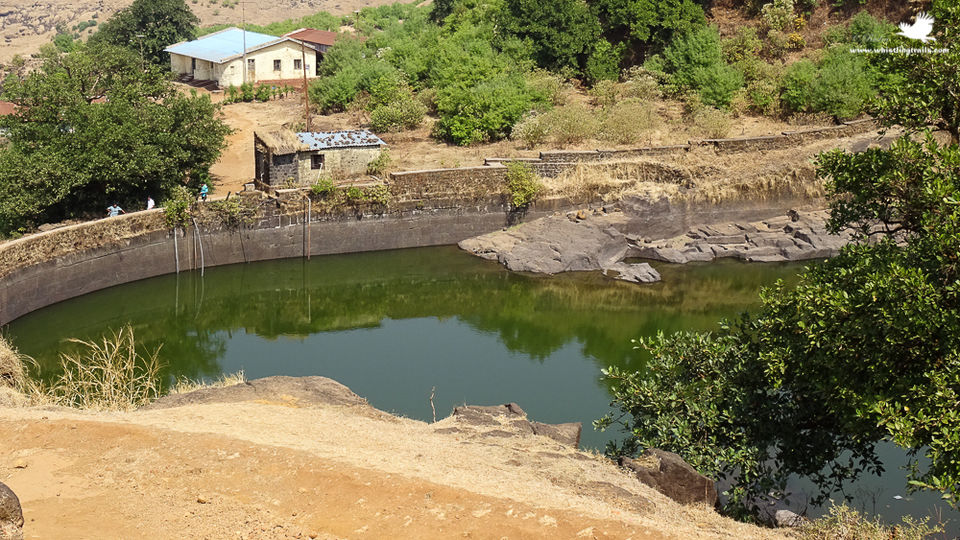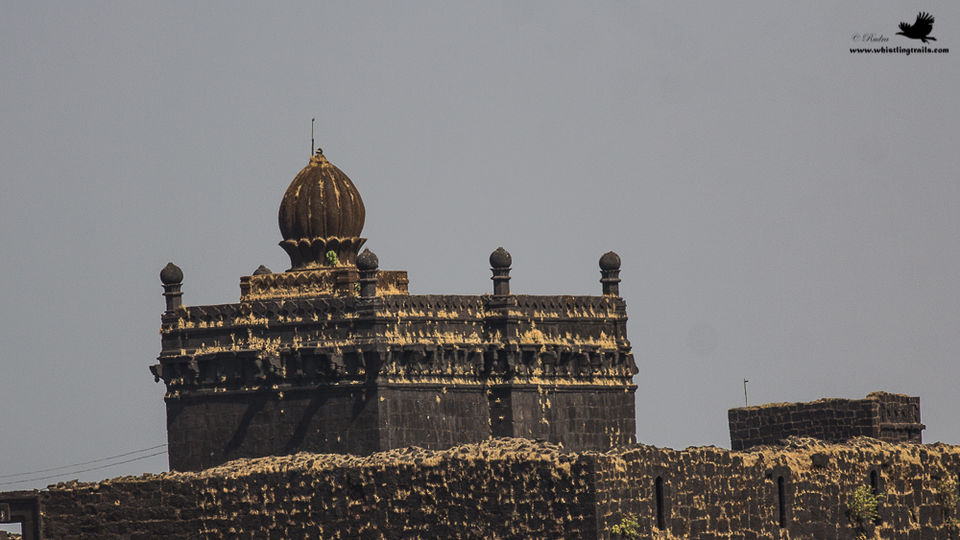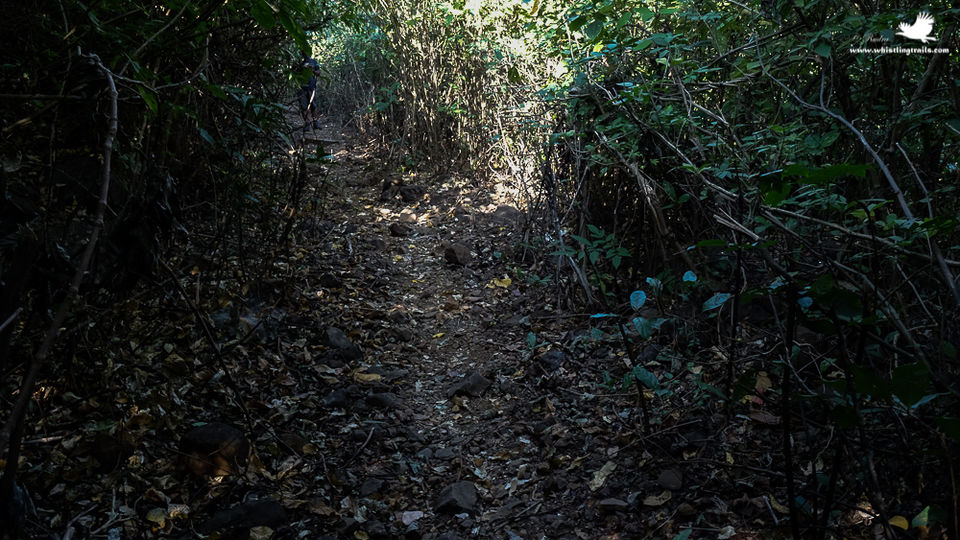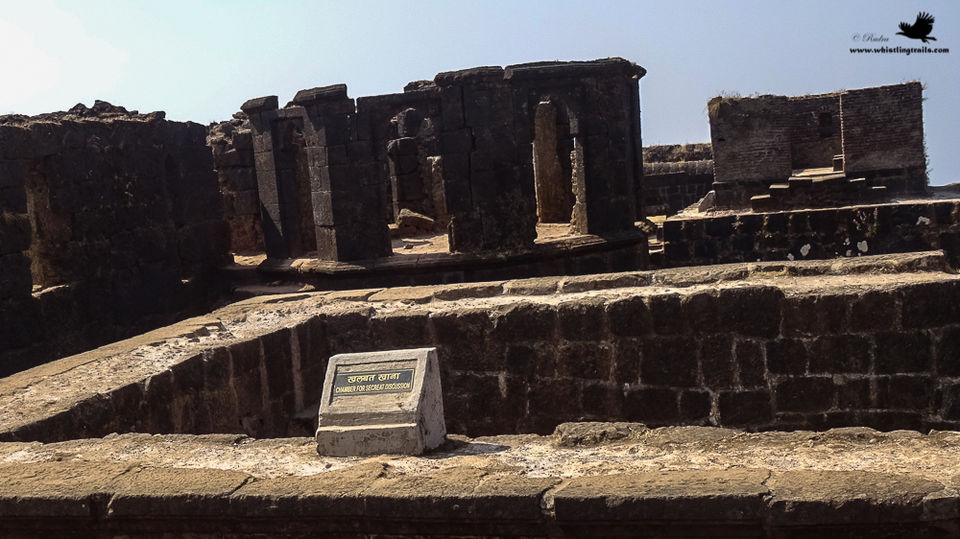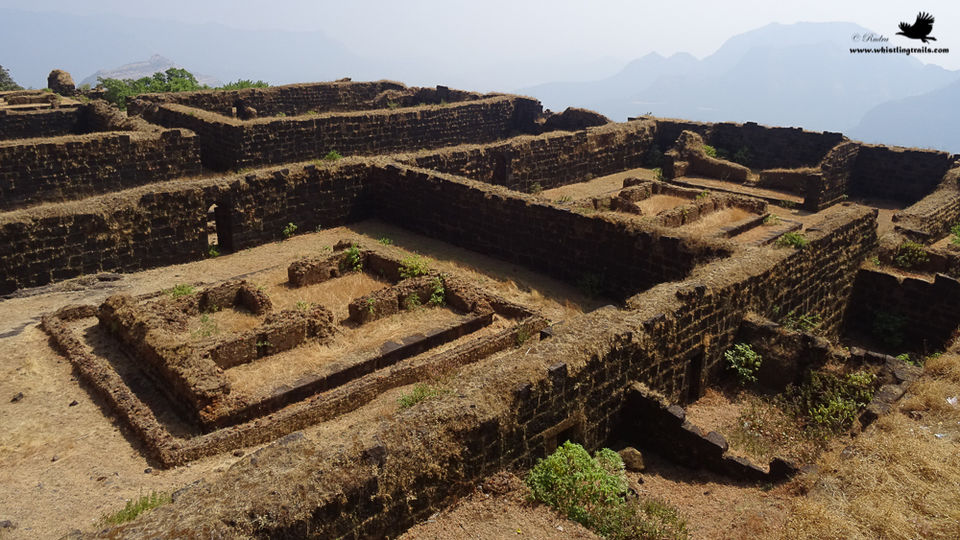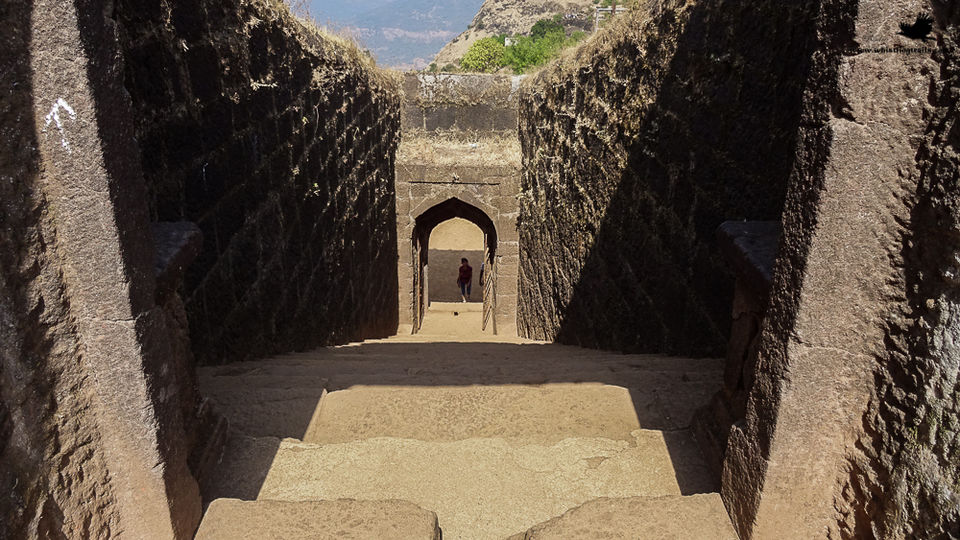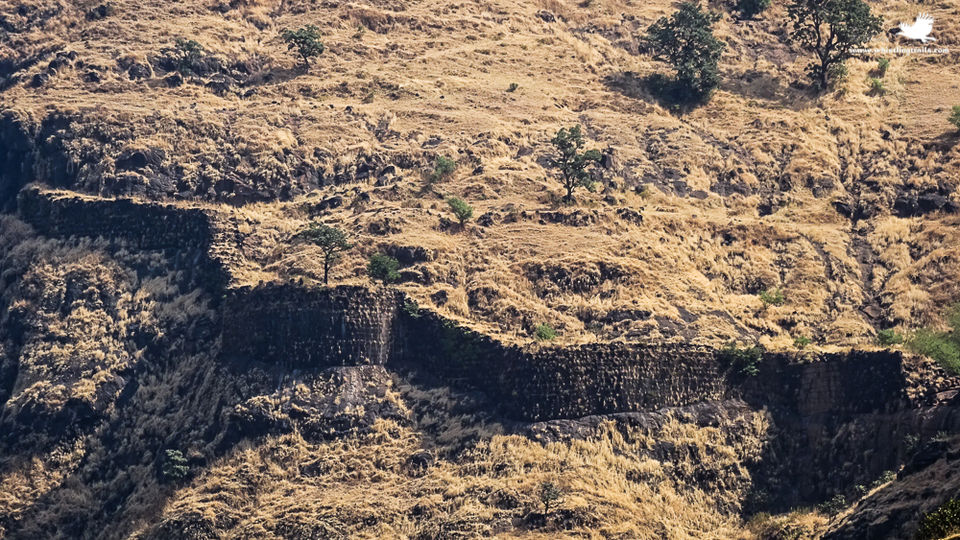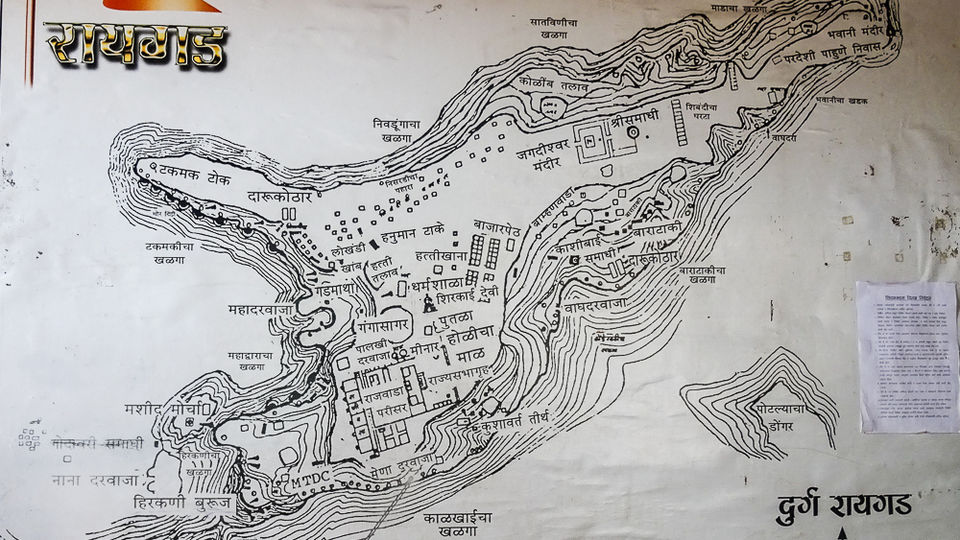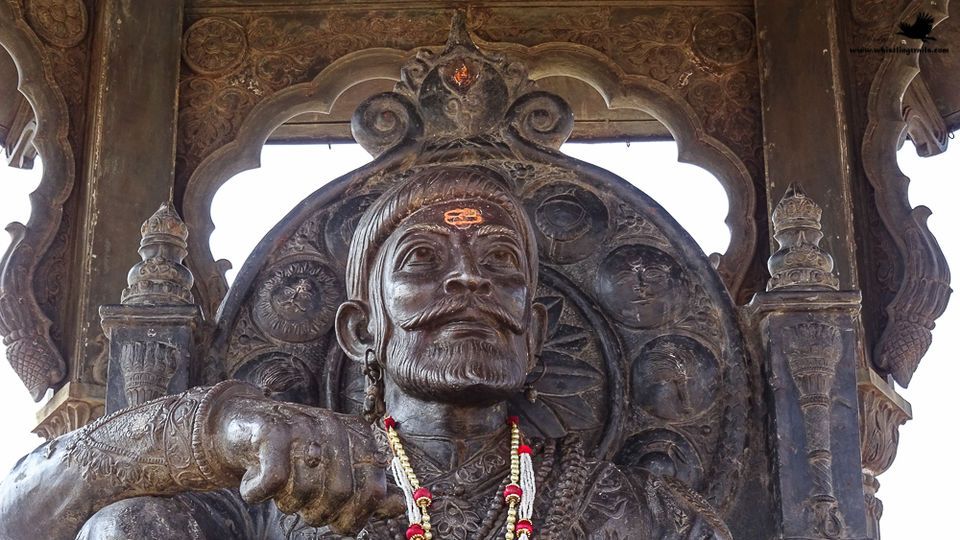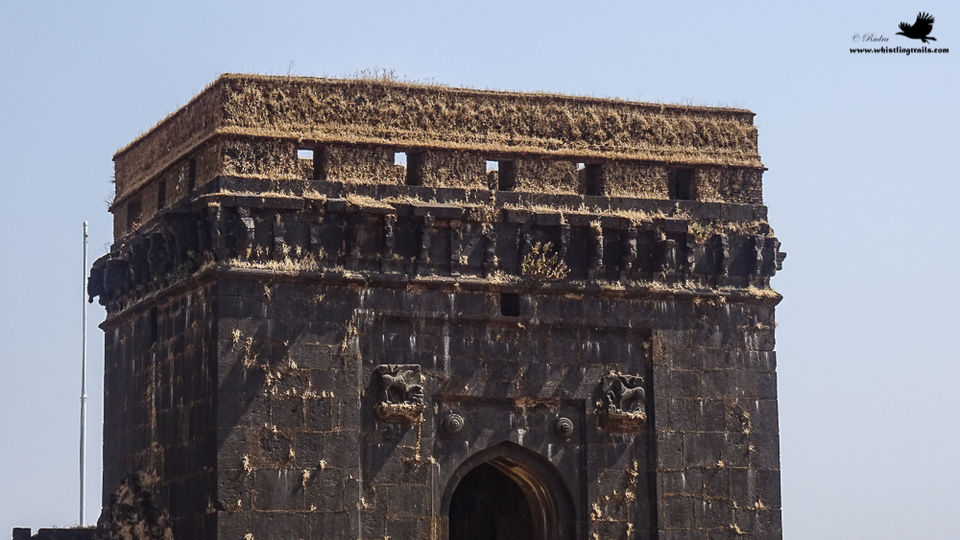 For anyone who likes to trek, a trek to Raigad fort is a must do. We finally managed to visit Raigad last Saturday. Situated at a distance of around 150 KMs from Pune and coupled with bad roads; it takes at-least 4 hours to reach this place. This time Me and Shraddha were joined by our friends; Akash, Sachin and Shilpa. We started at around 4:30 AM and took the road via Tamhini Ghat and eventually reached Raigad base by 9:30 AM (Journey time extended by 1 hour; thanks to Google maps :P).
We had some refreshments at the foothills and started our trek by 10 AM. There are a total of around 1500 steps to climb if you choose to climb via steps. There are also couple of alternative trails through the jungle which involves climbing only 600 steps. Best part of the jungle trail are the thick canopies which any nature lover would love. We obviously took the jungle trail. The 1st entry point we came across was the Nane Darwaja. One will come across this point only via the Jungle trail.
We took a 15 minute break at this point and resumed our journey. The trail through the thick canopies was very enjoyable. Add to it the fact that it saves you from hot sun. A walk of around 40 minutes and we joined the main path way which is via the steps. At this point, we had skipped around 500 steps due to the Jungle trail. Once on the main path, one will come across multiple vendors selling all sorts of refreshments. Soon we came across the Maha Darwaja; which is the main entrance of the fort. At this point we took our 2nd break. This patch was the most tiring as we had to climb the steps under the hot sun. After resting for 20 minutes or so; we resumed our journey. From the point where we exited our jungle trail; we climbed around 600 steps (was the most difficult part of our entire trek). Now came the 2nd part of the Jungle trail. This trail took us directly atop the fort (Next to Gangasagar Lake). Note that this trail is a more steeper compared to the 1st one.
We reached the top of the fort at around 12:15 PM. It was indeed a great feeling to finally trek to the famous Raigad fort. We spent next couple of hours exploring the fort; where-in we visited the Palakhi Darwaja, Mena Darwaja, Chatrapathi Shivaji Maharaj Statue, Hanuman Taake, Nagarkhana, Bazaar Peth and so on. The Palakhi Darwaja was the path way through which Shivaji's mother (Jijamata) used to enter the Raigad Fort. We also visited the Rajyasabhagruh; were we saw the Raj Sinhasan of Shivaji Maharaj. This place is designed so well that during the sabha; if anyone whispered or talked in low voice, it could be clearly heard at the Raj Sinhasan. Another key aspect of the fort from an architectural point of view is that if someone sees the fort from the foothills; it looks like a huge mountain and no fortification can be seen. This proved very beneficial to misguide and confusre enemies as there were similar mountains all around.
We had to cut short our trip due to the heat and we did miss some points; like the Takmak tok, Hirkani Buruj, Jagdishwar Mandir, Shivaji Maharaj samadhi and the Bhavani Mandir. There is an MTDC resort on top of the fort; where one can plan a stay as well. It was already 3:30 PM when we were done with our lunch. As we had to spend another 4-5 hours travelling back to Pune; we decided to come back to foothills via the Rope-way. It just takes 4 minutes via Rope-way and is a good option if you want to reach the fort quickly; add to it some magnificent views.
Finally we started our journey by 4 PM. Due to the bad roads via Tamhini; we decided to take the other route via Varandha Ghat. This road seemed to be much better however was too narrow and risky to be driven in bad light. We also took a stop at Varandha Ghat; which offers some lovely views. From a birding perspective; I did come across Common Kestrels, Booted Eagle, Blue Rock Thrush and a pair of Indian Vultures at Raigad Fort.
We have already decided to trek to Raigad in monsoon season, as it will surely be a completely different experience. For someone who basically is not interested in trekking and just wants to visit the fort, the Rope-way is a very good option. If trekking is involved, I would suggest a stay at the MTDC resort; the fort is big enough to spend whole day exploring.
How to reach1. Take the Tamhini road and drive all the way up-to Mangaon -> Mahad -> Raigad fort.2. The route we took. The Google maps showed us a route via Tamhini road up-to Nizampur and then take a left and continue via Pachad Rd to reach Raigad Fort. The road condition is pathetic which ended up in our journey taking a whole 5 hours! Please DO NOT take this route unless you want to do some serious off-roading.3. Another option is to drive via Mumbai-Bangalore highway and take a right towards Bhor and drive via the Varandha Ghat. The roads are relatively good but very narrow and risky to drive at night at the Varandha Ghat.
Tips
1. There are multiple food options available atop the fort. MDTC resort is also there in-case you plan to stay.2. If coming via Tamhini road; you can halt at a place called Orchard Resort which is an excellent place for breakfast and to freshen up.3. Do take a guide if you are not aware of Raigad history; they are pretty knowledgeable.4. Keep the place clean.
Frequent searches leading to this page:-
raigad fort walking distance from base, raigad trekking, raigad fort walking distance from base, pune to raigad fort distance, raigad fort to pune distance