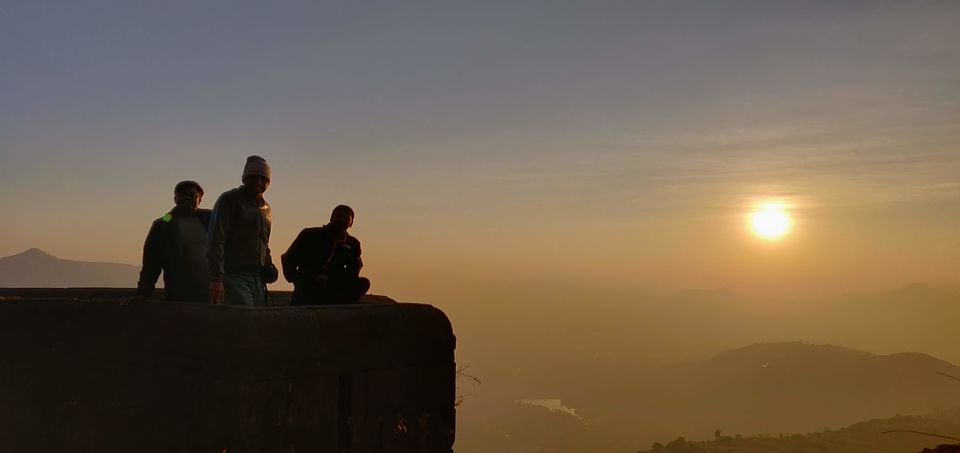 Lohagad is part of the Western Ghats and is located near one of the beautiful hill stations, Lonavala and around 60KM away form Pune. The range divides the basins of the Indrayani river and Pavana lake. Lohagad overlooks the Pavana reservoir, located to the south of the mountain. The hill extends to the northwest to a fortified spur, called Vinchukata (Scorpion's tail) because of its resembling shape. The four large gates of Lohagad are still in good condition and reasonably intact (Ganesh darwaja Narayan darwaja, Hanuman darwaja and Maha darwaja). However the main attraction of the fort are Laxmi Koti, and VinchuKata. Laxmi Koti was used by Shivaji Maharaj to keep the loot from Surat.

Although the best time to visit Lohagad is monsoon, I found that trek in winter is not bad either.I accompanied this trek with three of my friends on Saturday(29th Dec) early morning. It was very cold aound 7°C. We reached Lohagad base by 7 AM. It took us around 1hr to reach at the top and another 20-25min to reach at VinchuKata (Scorpion's tail) a must visit. VinchuKata gives a scenic and panoramic views of Visapur, Pavana Dam backwater, Tikona Fort, Tung Fort. We reached back to base at around 10AM, where we had Missal & Poha along with Tea. We returned back to Pune via Dudhiware Khind and reached home by 12AM.
Below are a few snaps of our winter trek....