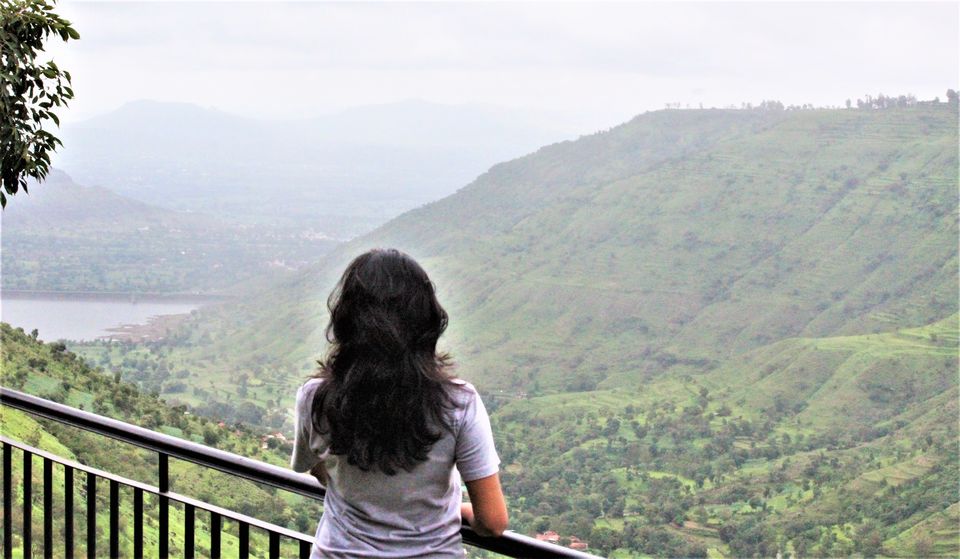 The endless thunderstorms lashing most of India's West and South may be flustering for most, but these rains are a great reason why you should call in sick at work and take your significant other to a villa that will make you fall in love again with your partner (and the monsoon, of course! ;-) ).
The rains, I thought would ruin my trip when I booked my tickets to Panchgani - a place where the regular tourist goes for strawberries and the Table Land. I could not have been further from the truth! The intermittent showers brought out the most beautiful bits of this hill station. Romance was in the air already, for I was staying at a charming property, secluded from the village, that provided me views to die for!
Verandah By The Valley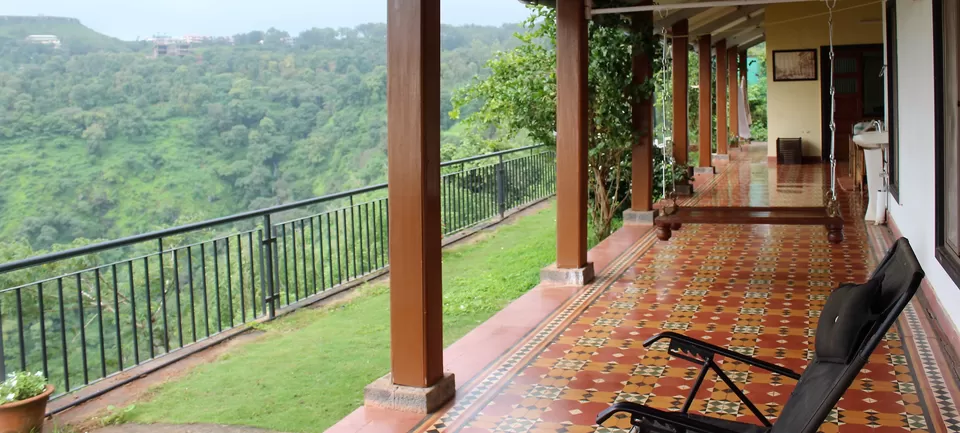 I had promised to do no work the moment I stepped inside Verandah by the Valley in Panchgani. The road to this lovely place is a tricky one to navigate, but those who have faith, are rewarded. The villa's USP is its L-shaped balcony which looks out to the gorgeous hills, a lake, heart-stopping valleys and trees with their own set of surprise gifts!
A Bungalow For Bird-Lovers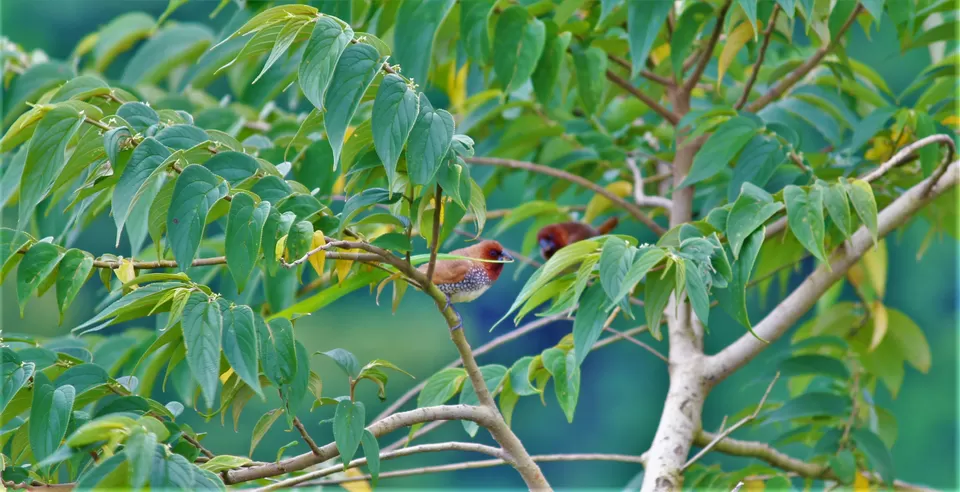 Ever since I took up travel writing full time, I have taken to birdwatching. Satara has a stunning variety of birds which are well sighted during monsoons. My villa was a fantasyland for me as I could find a dozen different birds right on my varandah! The air was always alive with the sounds of chirps and squeaks of a myriad birds - laughing doves, munias, sunbirds, bulbuls, larks, and more. I also saw a couple of cute carpenter bees. (Perhaps they agree that Panchgani is romantic?)
Watch The World Even When You Sleep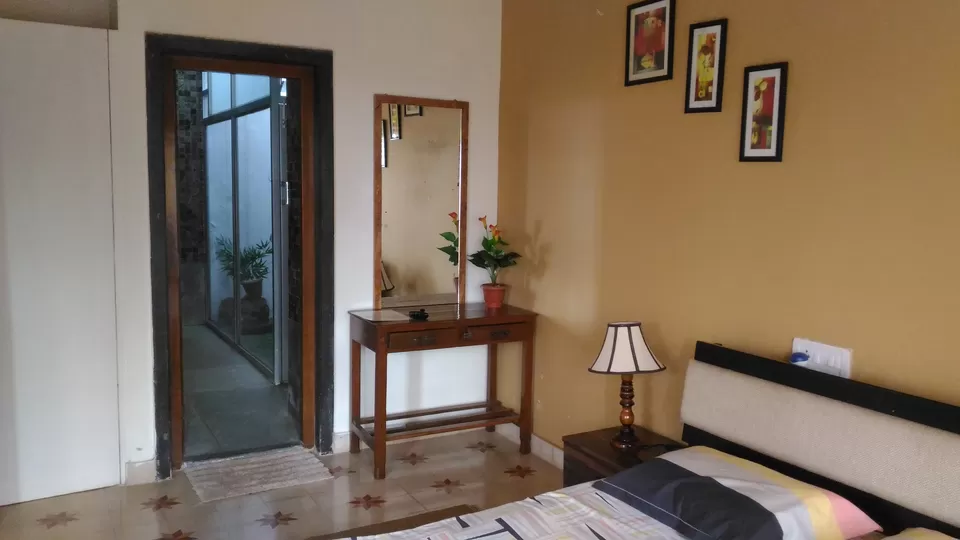 The property has two bedrooms (each with double beds and ensuite bathroom), but can easily accommodate 8 guests as there is a small kids' area with two single beds (and a giant stuffed toy :-) ) and another double bed in the attic. Besides, if you are planning to take along a large family, there are several mattresses that can be used as makeshift beds.
I slept in the room at the very end of the house so I could get magnificent views of the valley right from my bed. The room has wood-framed windows all along two walls.
A Garden In Your Bathroom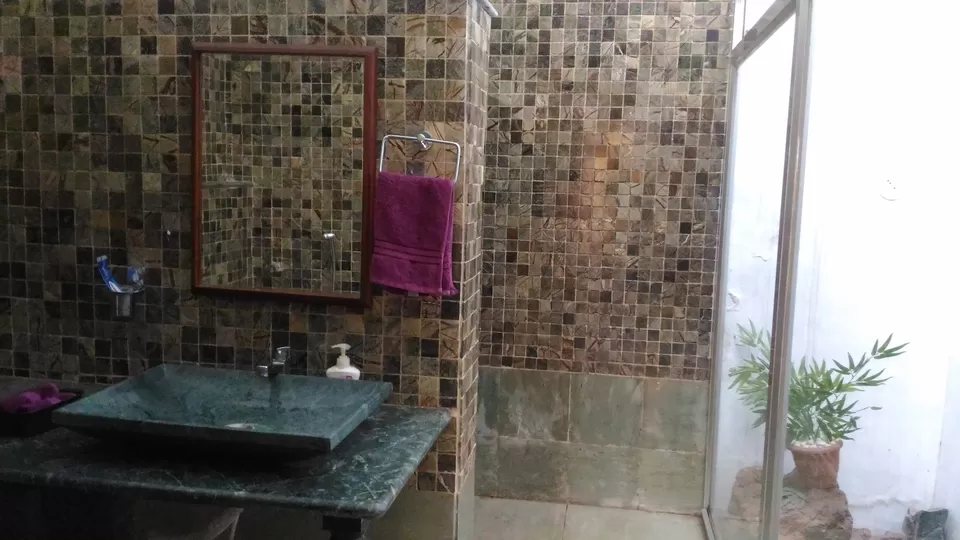 If anyone were to ask me what is luxury to me, I'd answer "nature" without a second thought. At Verandah by the Valley, the world's interpretation of luxury met mine when I saw that my bathroom had a mini-garden separated by a glass wall from the rest of the tiled area. A shower with your better half here will be more romantic than soaking in a regular bathtub at a hotel.
A Floral Love Affair
The bungalow is surrounded by a garden on all sides. Jasmine flowers would be in full bloom when I'd sit outside with a book in hand, not knowing whether to admire the flowers or lose myself in the engrossing plot of yet another romance novel. If you watch carefully, you'll find love in the little things of nature. For instance, how gracefully raindrops glide over the soft petals of the flowers that only sit there, thirsting for more.
Maharashtra Tastes Good Too!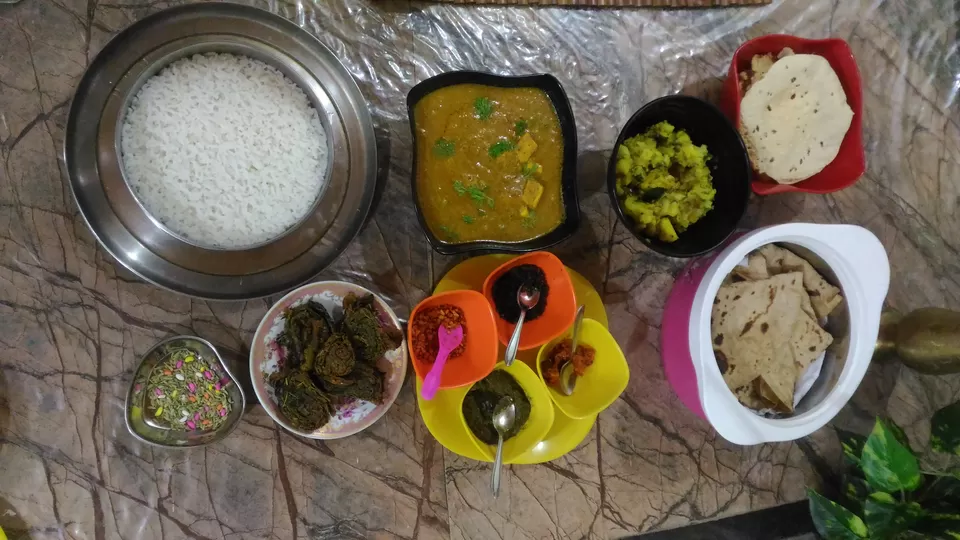 The bungalow has a caretaker who takes delight in showing you around the property, and will also take you to his village nearby. He lives in a quarter adjoining the villa with his wife and two daughters. I had the privilege of tasting different meals each time during my stay, and the lady was only too happy to cook those delicious dishes for me. She makes Italian and Chinese snacks also, though I preferred to eat only Indian (because I only eat what the locals do! ;-) )
Dining In The Patio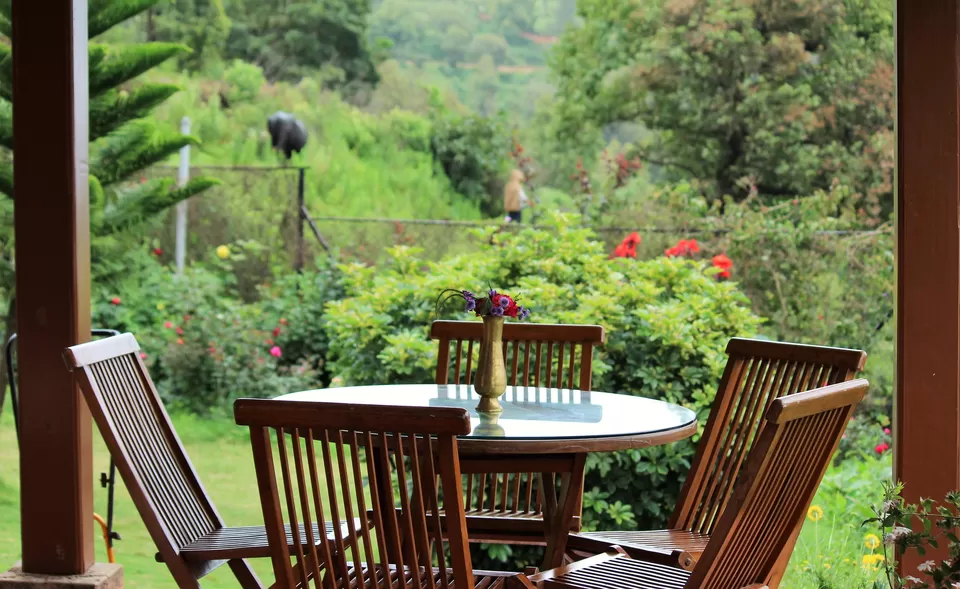 A big advantage of having your private verandah is being able to eat in the middle of nature. Dining feels a whole lot different when you hear the tweet of a sunbird (and not just the social media noise) when you are sipping your hot chai on a wooden chair facing the valley. You can also eat indoors in the dining area or the living room (which has a nice little collection of books and games).
Misty Mornings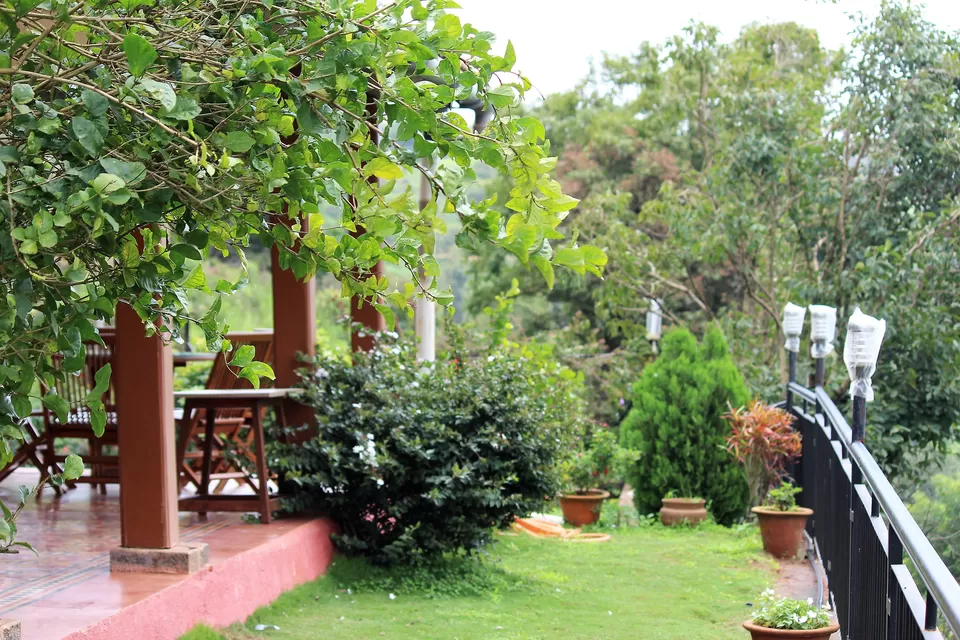 Even if you are not into walking, you'll love a stroll around the villa. Or perhaps, just standing by the railing and watching the mahua tree in front of you. Panchgani has a different vibe in the monsoon and is worth a visit when it's pouring (even though most people will tell you this is a place for winters).
How To Get There
Panchgani is a 5-hour drive (250km) from Mumbai and 2.5 hours away (100km) from Pune.
Tariff
Verandah on the Valley is available on Airbnb for INR 17,000 a night (inclusive of all taxes, cleaning fee and Airbnb's service charge).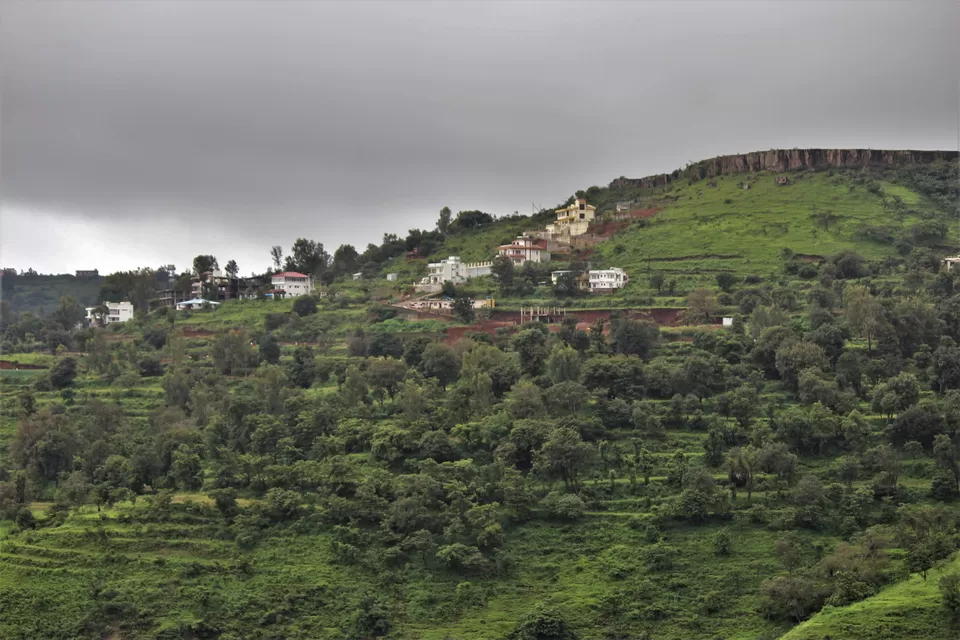 In And Around Panchgani
Drive To The Table Land
It's hard to want to leave the bungalow, but if you muster the willpower to leave the comfy confines of the villa, drive to Table Land - a large stretch of plain on the hills.
Try Paragliding
Trying an adventure sport on your intimate getaway is sure to make your married life more interesting! Panchgani is a great place to try paragliding to watch the expansive greens from the sky.
Strawberry Picking In The Winters
If you decide to visit again in the winters, strawberry season will be in full swing. The caretaker of the bungalow (Santosh) will gladly take you to the strawberry farms (and also let you pick some fruits which you can take home).