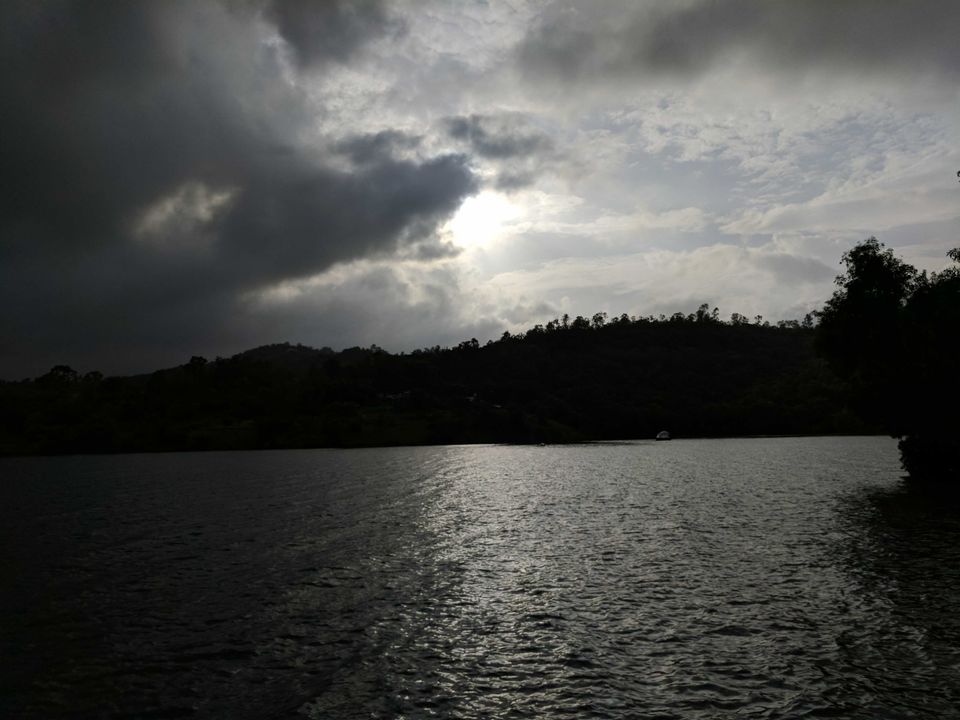 Monsoons 🌧️🌧️ in Maharashtra are exceptional. I love exploring Maharashtra during monsoons.
This time we decided to explore a new place, an off-beat one, at least according to us.
We zeroed down to PANSHET, which was approx. 200 KM (5 hours)  from my residence in Mumbai.
Only 2 places to be sightseen were; Panshet dam and the lake.
We booked MTDC resort located at Panshet. Luckily we got the 1BKH room available at a reasonable price. It was my first at any of the MTDC property, so was a bit sceptical.
As usual, we left during dawn to skip the city traffic. Considering monsoon, self-drive and my kid along it's sensible to drive safe.
SRK dialogue from Yes Boss was a perfect fit: Aadmi achcha hoon, iraada nek hai aur mausam first class hai ... chale?
The drive was FABULUOUS!!. Mumbai Pune express looks gorgeous during rains.
Rains, Music & the company along; a perfect blend of all good things together.
Once you cross the toll there is a diversion, google maps at its best.
On the way we stopped at a place to have my favourite missal paw and it was Yummy..
The drive to the resort from the villages was serene and exhilarating. All one could see is greens.
We stopped by for beautiful pictures.
On reaching the resort my apprehensions were reduced.  Though the resort was averagely maintained, with no room service. For all our needs we need to visit the canteen / dining area.
Best part of was the room. It was a lavish one, with a balcony. The swimming pool was clean as well.
Lunch was nice. At evening we went to the lake, as dam was further away. There is a snacks shop there – which served bhajjis, juices and other Maharashtrian snacks...they also served basic main course.
On the way we saw some posters of Pune off-road expedition, must have been a thrilling experience for the riders.
The pool dip was for max 10 min as it was cold. We went straight to the room and lazed around till dinner.
Next morning we head back to aamchi Mumbai with lots of memories & good times🍻