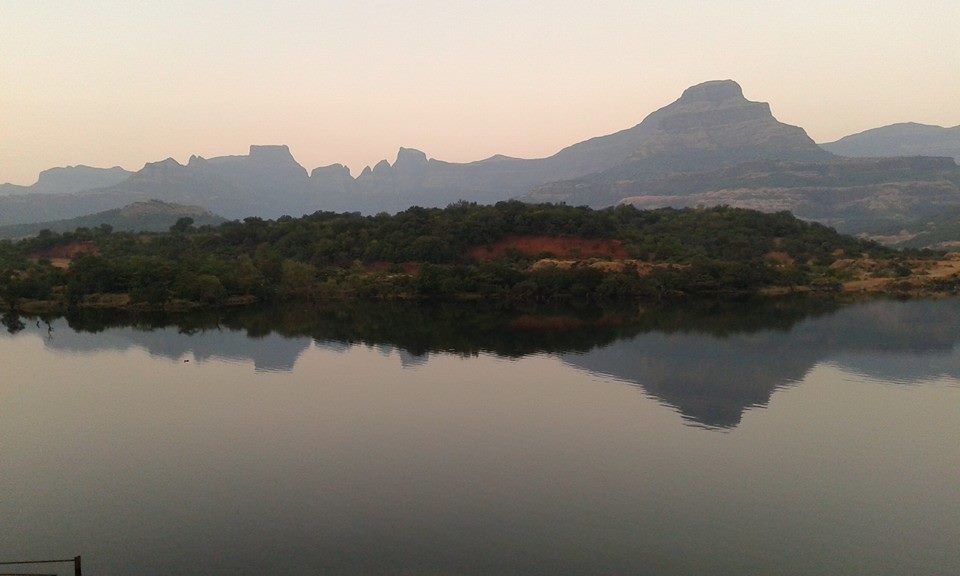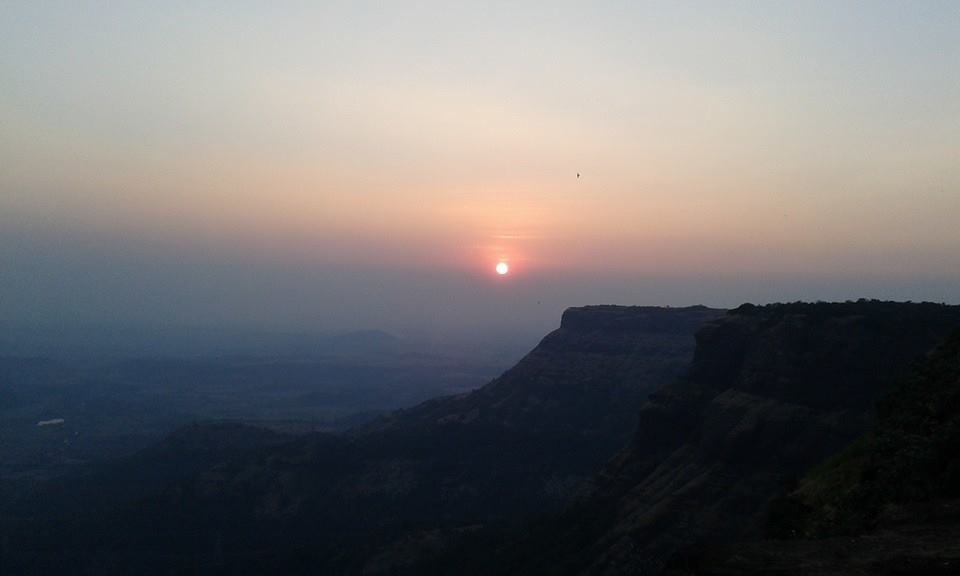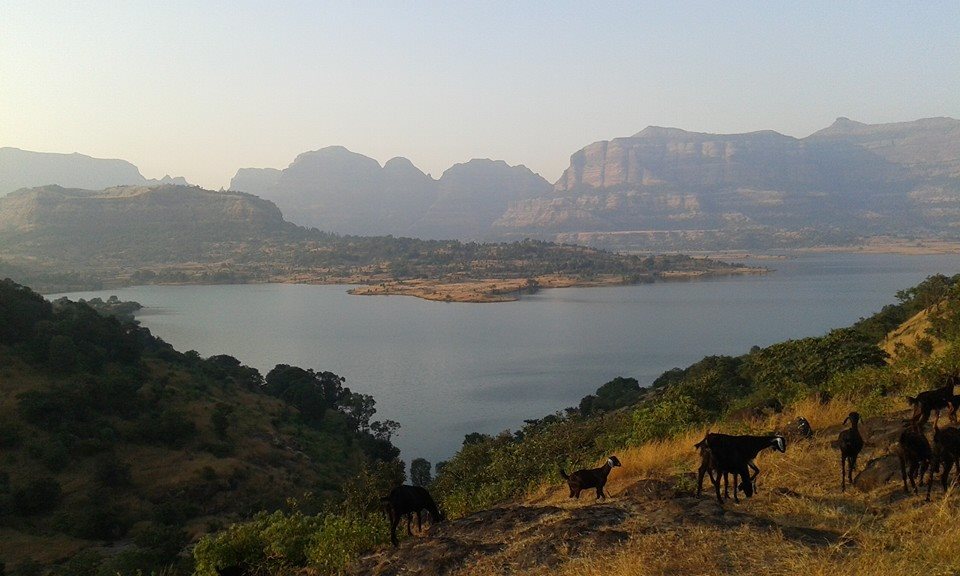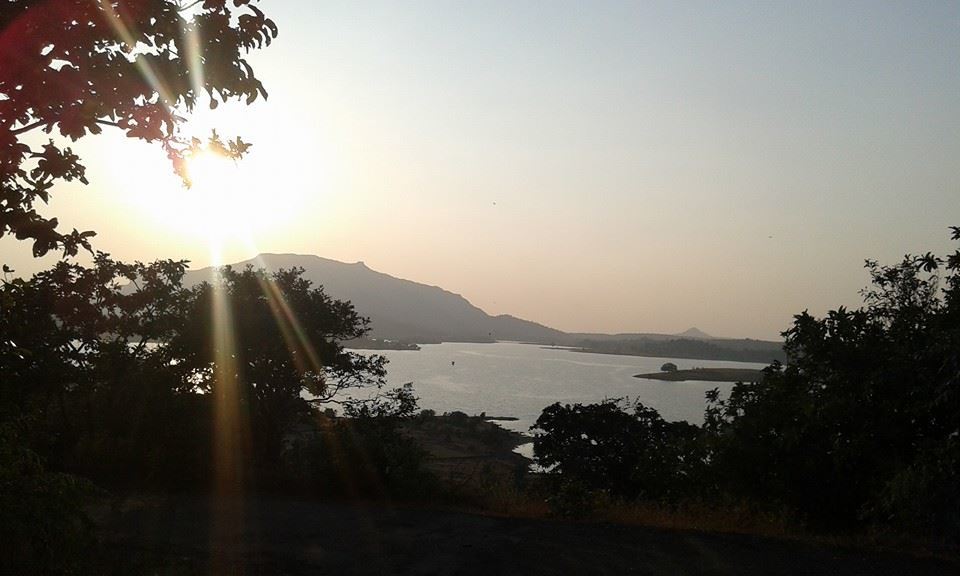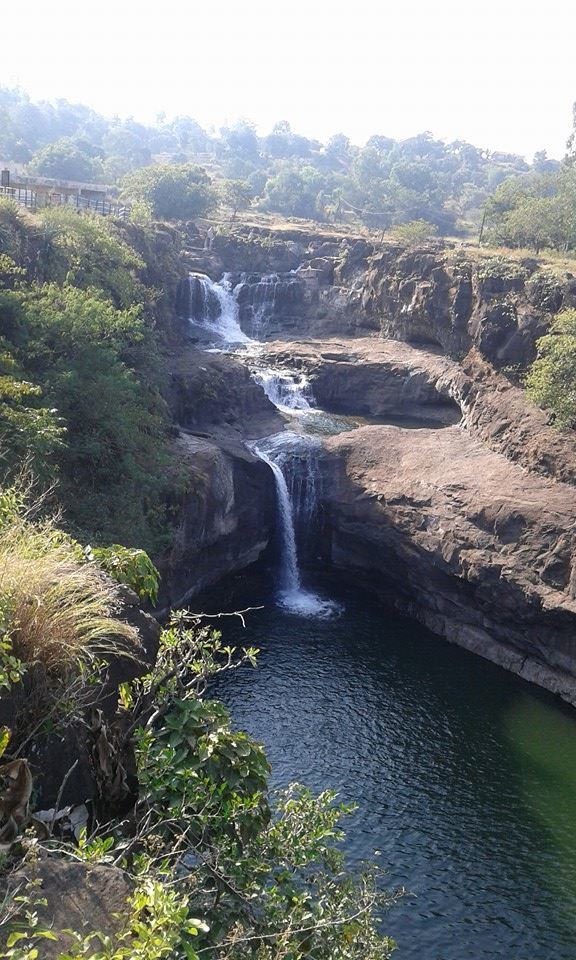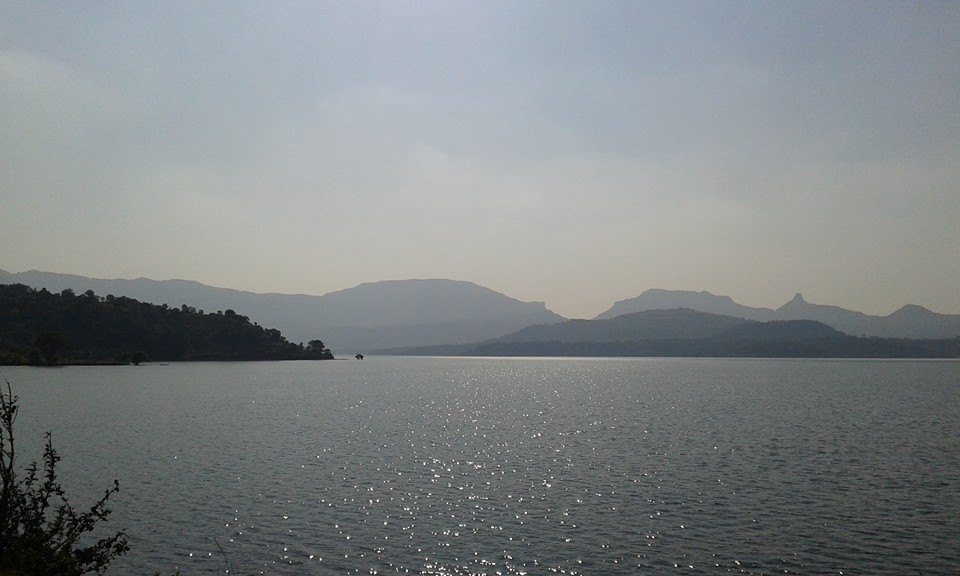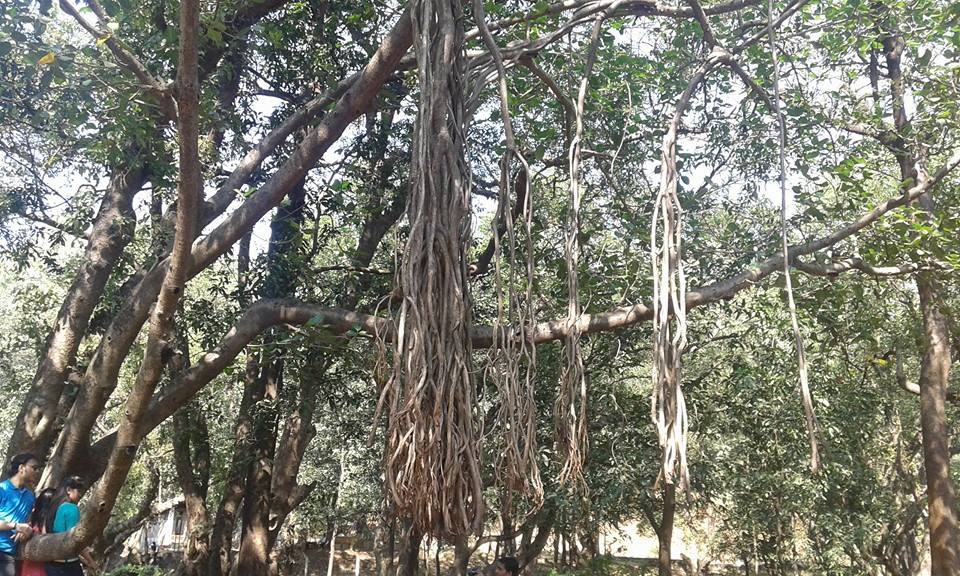 Bhandardara is approximately 4 hours from Mumbai. The last leg of the drive has bad roads but a brilliant view of the hills. 
We chose to stay at the MTDC resort. MTDC has the knack of picking out the best location everywhere though usually not much else can be said about their resorts. We were pleasantly surprised by the room which was comfortable and clean and had been recently renovated. Our room had a view of Arthur lake and the hills. The service however had not improved since we last stayed in an MTDC resort.
We started with Wilson dam. The park leading up to Wilson dam is quite unkempt but makes a pleasant picnic spot. The water from the dam falls in the shape of an umbrella which is quite beautiful to watch. After that we went to Arthur lake for boating. 
The lake was at the same level as the road and it felt like the force of water was barely being stopped by the gates to the dam. We even spotted some birds around the islands in the lake. We took a motorboat though it retrospect a rowboat would have been a better idea. The noise of the motorboat took away from the serenity of the moment.
Our next stop, Randha falls has been created by Pravara river and is an exceptional sight. It falls from the height of 45 mts and can be heard from a distance. 
Pravara river also meets a seasonal ravine near the waterfall. 
It is probably the most beautiful part of Bhandardara. 
You can even walk over the hydro power dam created near the waterfall. Our feet were hurting slightly after walking in sun so we dipped our feet in the water and enjoyed the breeze for a while. 
We then headed to the Amriteshwar temple, built in 1100 AD. The temple itself is set on the banks of the lake and has some beautiful carvings. It is a functional Shiv temple and loses some of its charm with people walking in and out to worship. The drive back from the temple to the resort was a beauty with Arthur lake on our right Western Ghats around us and the sunset.
We skipped Mount Kalasubai during this trip. It is the highest peak of
Maharashtra
and supposed to be a beautiful trek but that is for the next trip.
It has a great view of the lake and the hills.
Beautiful blue water, surrounded by the hills.
Beautiful scenary, natural waterfall and the merger of Pravara river with a seasonal river.