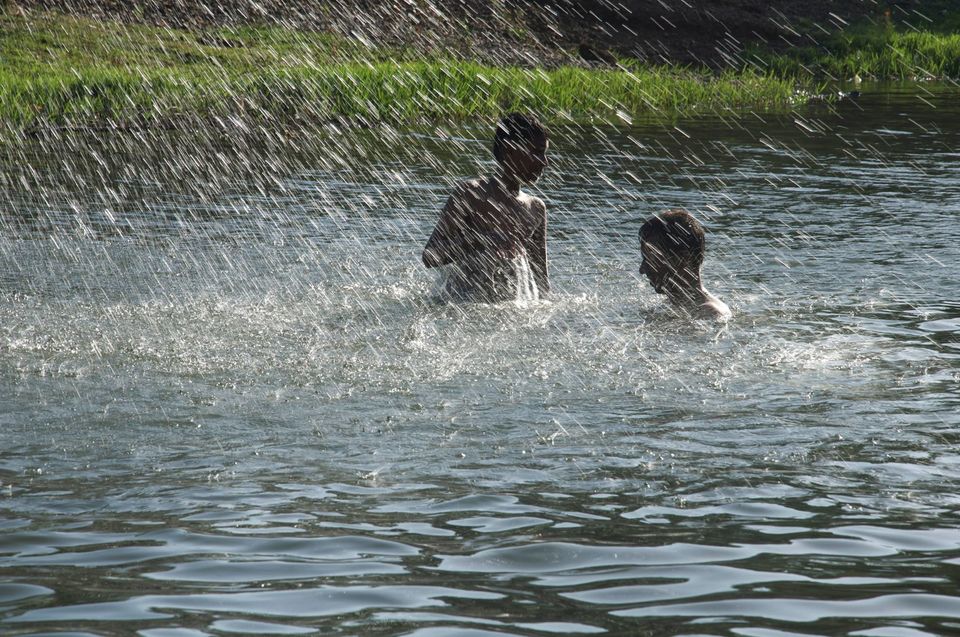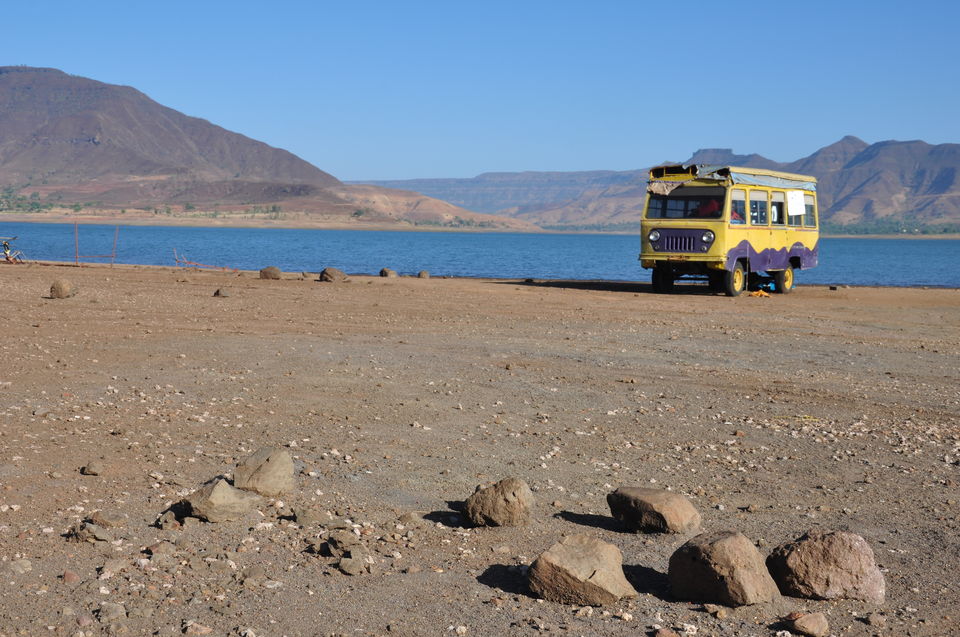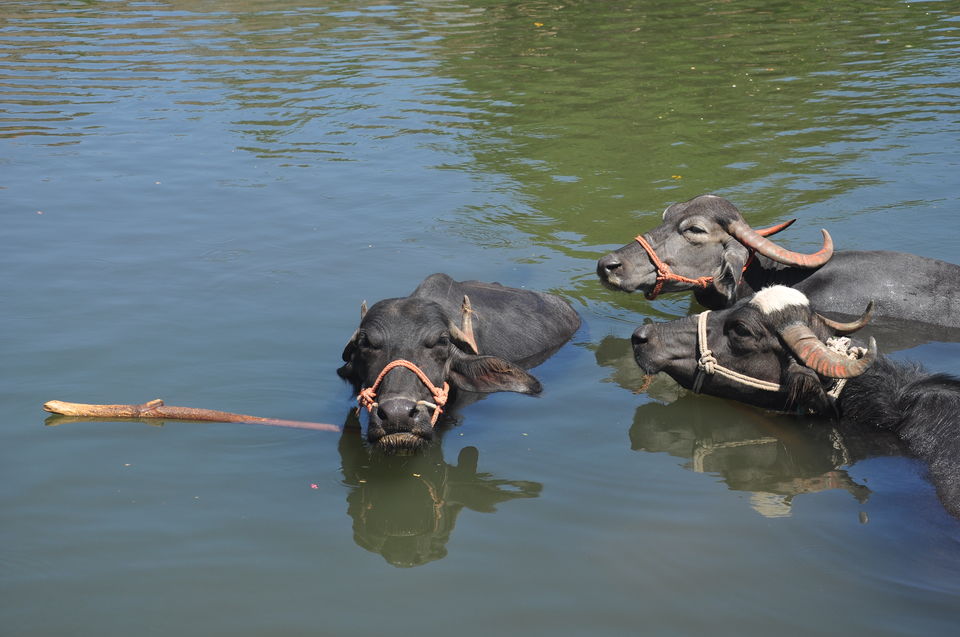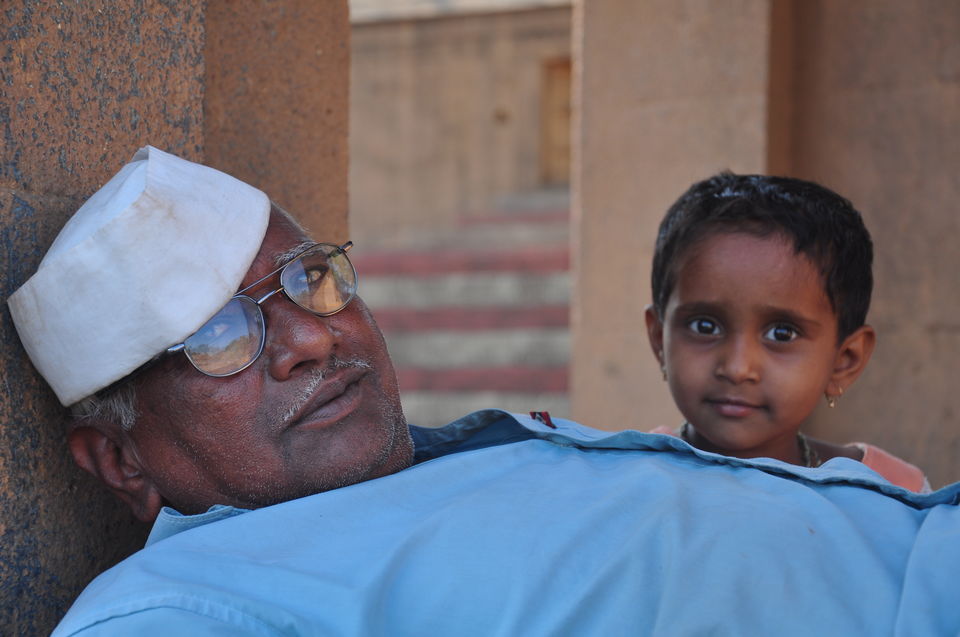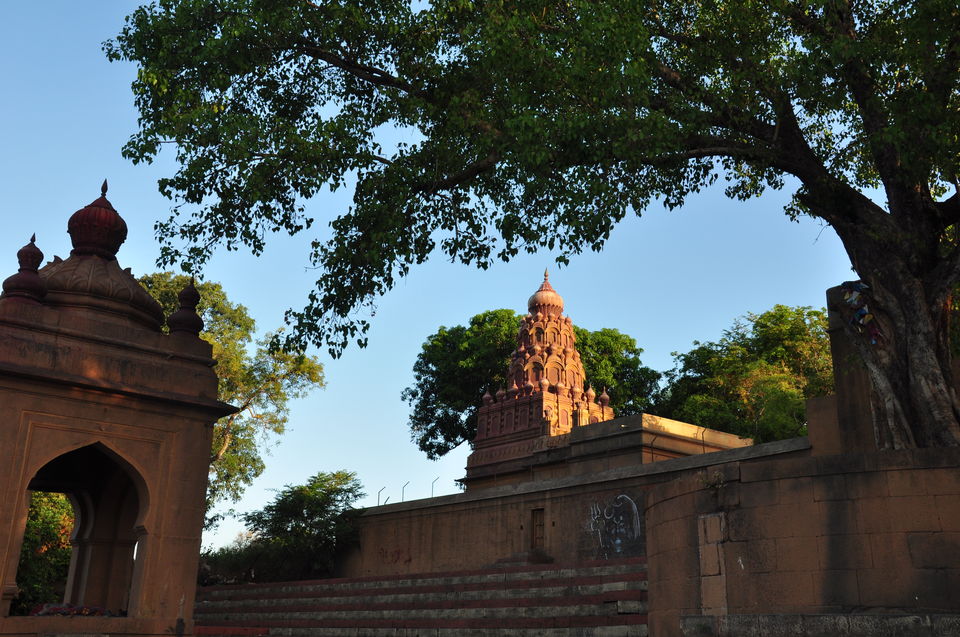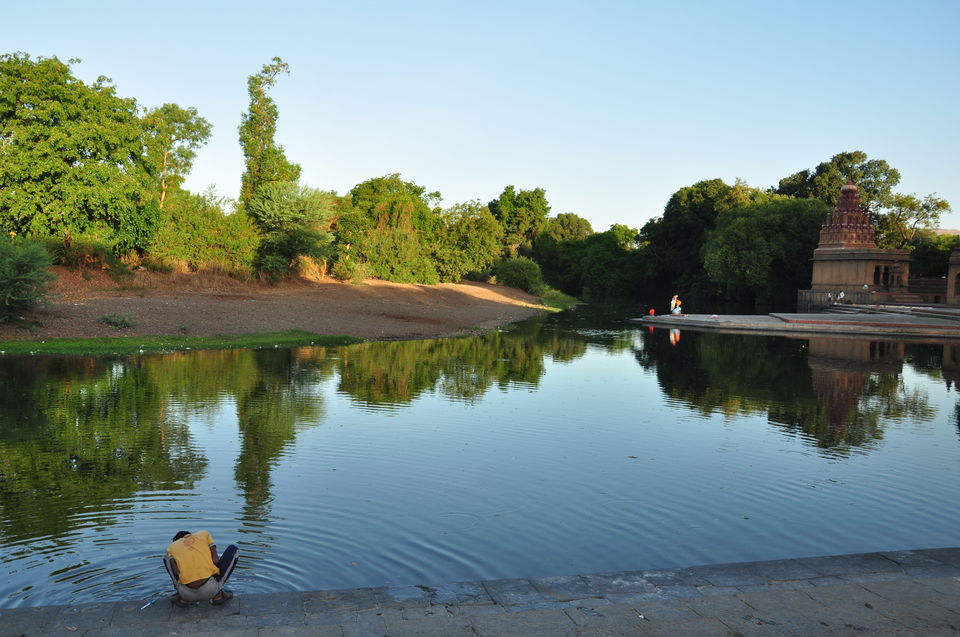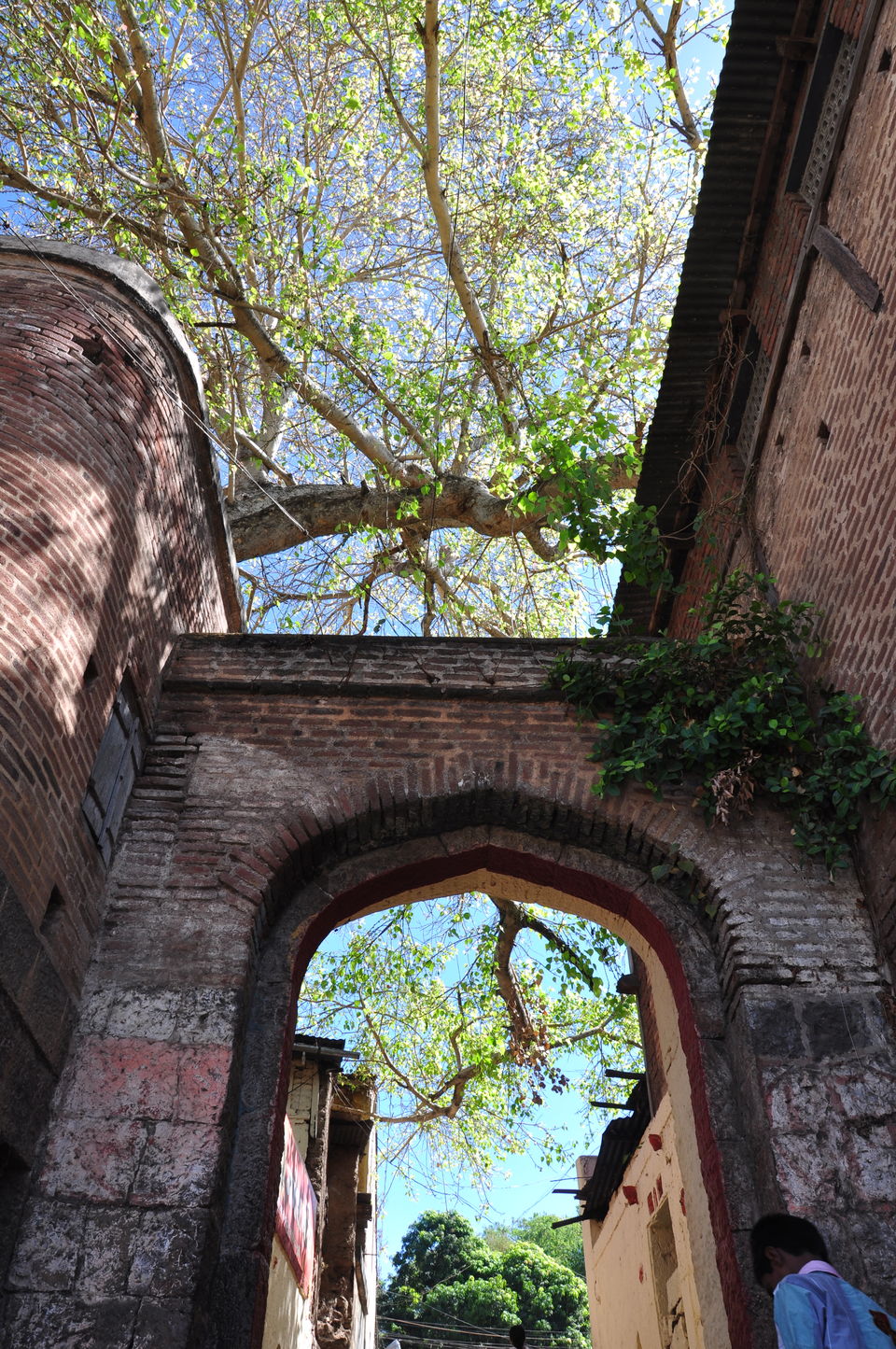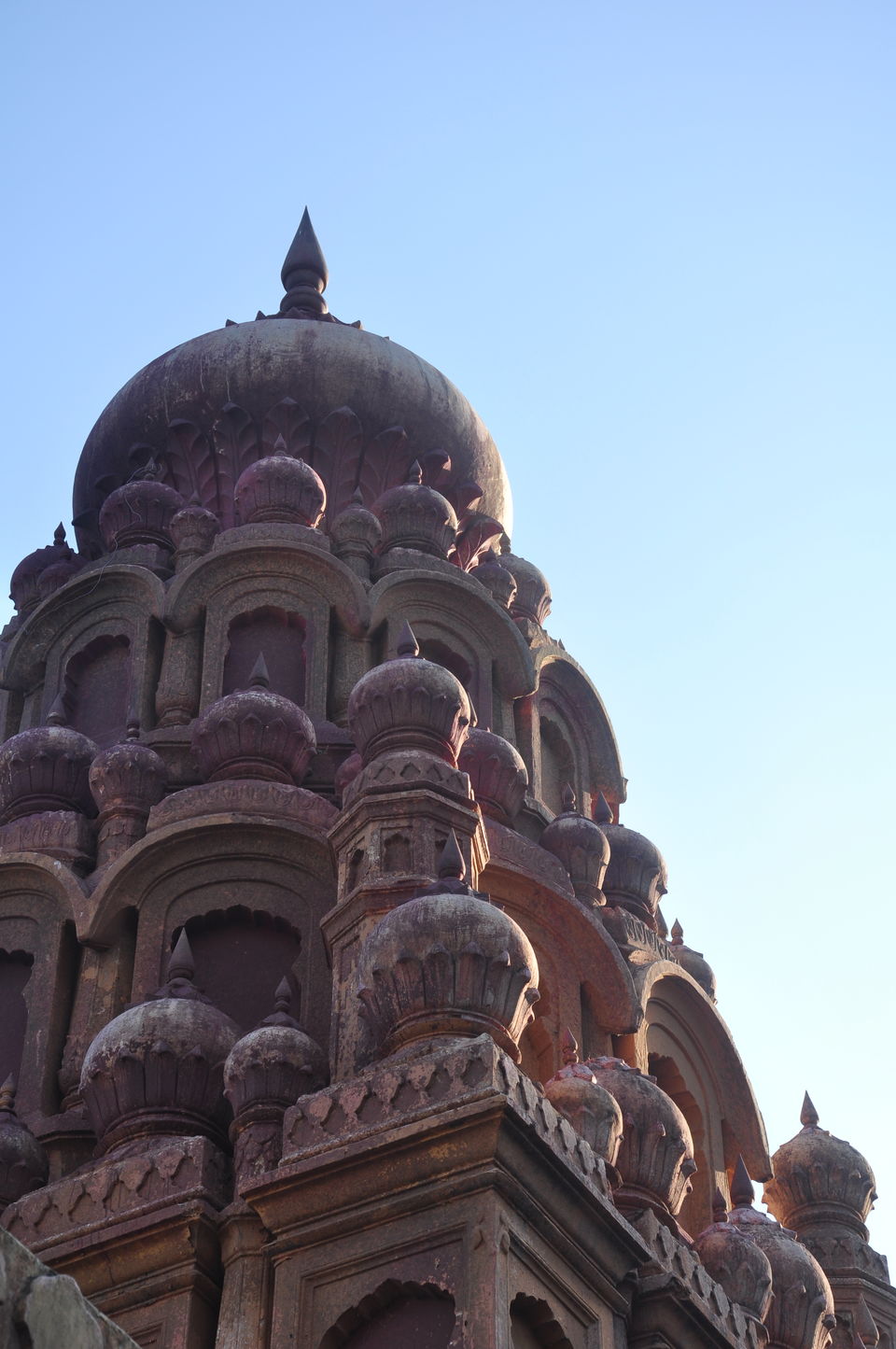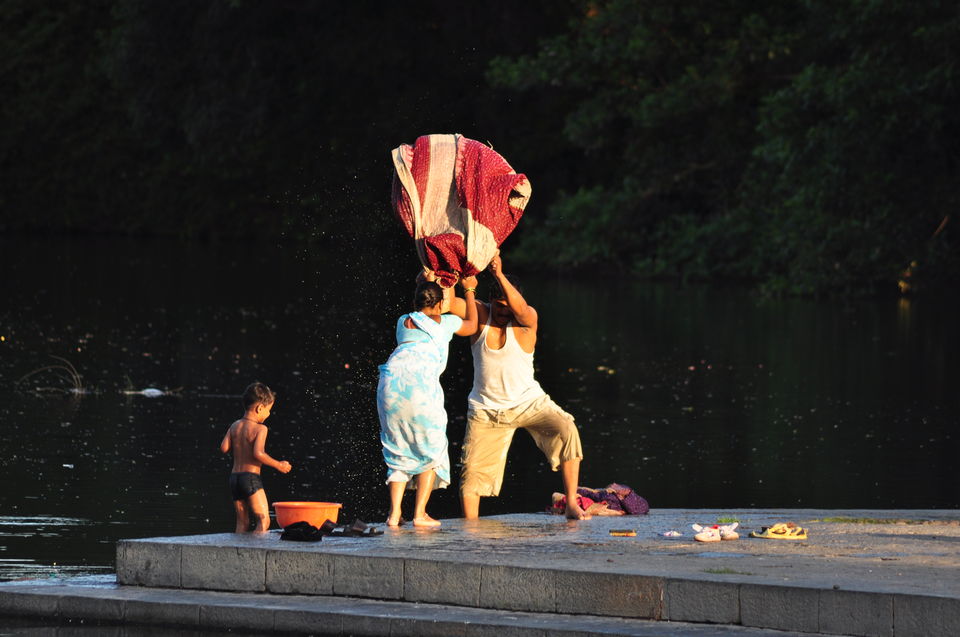 If you are looking for a picturesque rural setting for photography, Wai is the place to be. The place is little known by its name, but I am sure a lot of us would've seen glimpes of the place in movies. Remember Swades? Yes, Swades was shot in Wai. Wai boasts of beautiful ghats and temples, and also vast empty spaces.
If you are travelling from Mumbai to Mahabaleshwar, Wai is on the way. I had taken an overnight bus from Navi Mumbai and got dropped at Wai at about 5AM. Its slightly cold at that time of the day, so its advisable to carry a jacket. After a quick breakfast, I booked an auto for the day and set out to tour Wai. My first destination was Dhom Dam. Its a wonderful ride early in the morning, with serene views of the countryside. The narrow road makes its way through tiny villages and farmlands. Once you've reached high enough, dont miss the view of the dam. On the way back, I stopped by the lake. The stiking yellow bus, with blue water of the lake as background, looks stunning. 
After getting back to the town, I visited a series of temples situated on the banks of the Krishna river. Unlike most temples, these are relatively empty and no one stops you from photographing them. 
My final destination of the day was Menawali. Menawali is the birthplace of Nana Fadnavis. His palace opens out to the beautiful Krishna Ghat. One can enter the palace and visits parts of it (its still inhabited by Nana's descendants), but photography is prohibited inside the palace. I spent the entire afternoon at the ghat, talking to locals, and capturing the daily life of the villagers at the ghat. The villagers are friendly and warm and camera friendly. As the light began to fade, I headed back to town, only to sleep the night off and get back to the ghats next morning. I wanted to capture the ghat at day break, and so while it was still dark I reached the ghat and waited for the first rays of the sun to hit the temple. It wasn't too long and the villagers started pouring in. For them, it's just another day in their lives. As for me, it was wonderful to be a silent observer of a part of their regular day. 

I left Wai around 11AM and got back to Navi Mumbai late in the afternoon. It was a weekend well spent.