Imagine a sunny day on a white-sand beach with a turquoise blue water ocean in front of you, coconut palm trees swaying behind you, and a soft breeze gushing at your face leaving you to feel enchanted. Doesn't it sound like a paradise to you? It is to me. Yes, we are talking about the Maldives and one of its most beautiful secluded island resorts, where you can experience your dream vacation. The Maldives is an all-time dream destination for every traveller looking for white-sand beaches, island life, overwater villas, luxury, and lagoons with deep blue water. The Paradise Island Resort and Spa is one such luxury resort in the Maldives which will fulfil all the dreams one must have thought about the Maldives. It is a paradise for honeymooners and vacationers.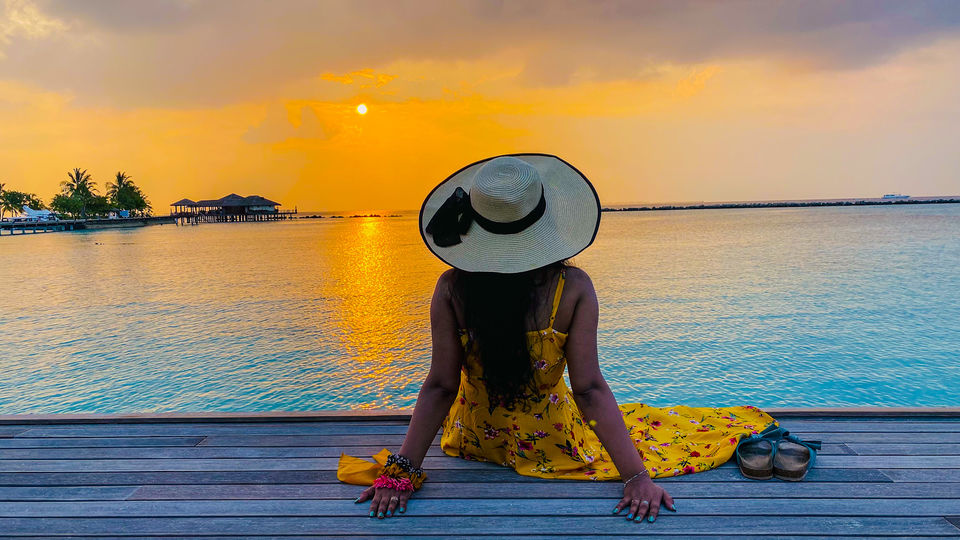 The Paradise Island Resort is a luxurious five-star resort in the Maldives. It has ample area to stroll around, unwind, and enjoy the tranquillity. Apart from villas, it has multiple dining restaurants which offer delicacies from all over the world, a sports centre for the games, a gym to keep you fit, and rejuvenating Spa centre.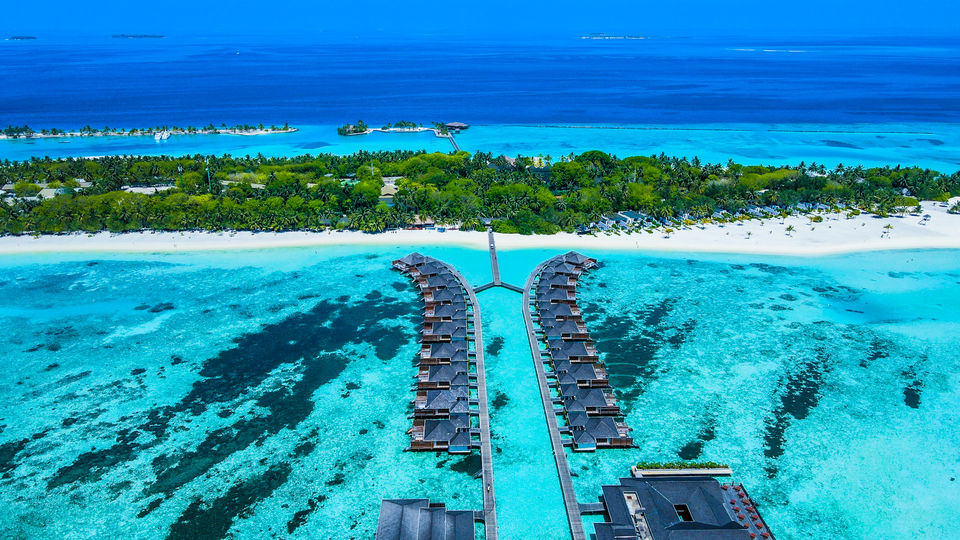 How To Reach?
Paradise Island Resort is located in North Male Atoll. It is also called Lankanfinolhu Island in the local language. You can reach Paradise Island Resort via speedboat, which is around 20 minutes ride from Velana International Airport. Transfer cost is included in the accommodation. Confirm with the resort while booking. Generally, one porter is available at the airport to greet the guests and take them on the speedboat.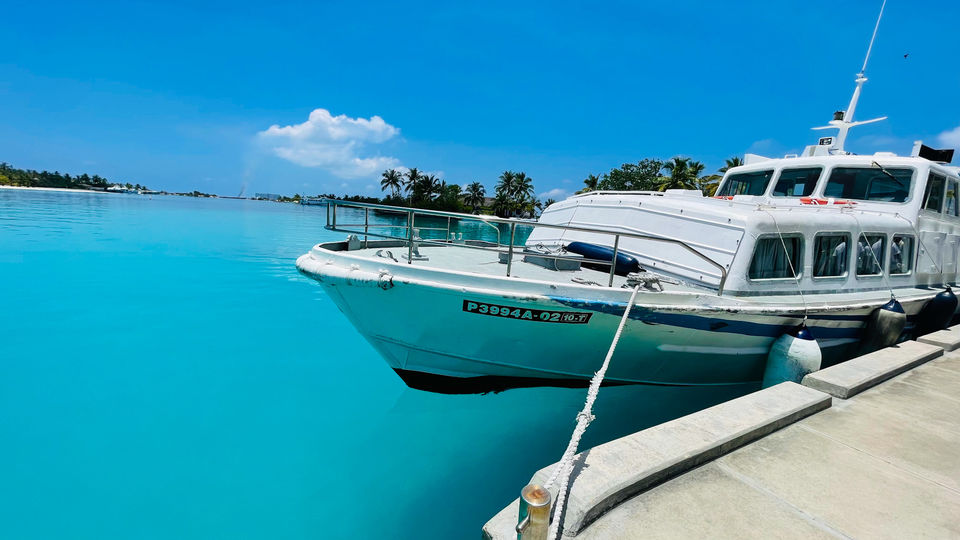 Accommodation at Paradise Island Resort
Paradise Island Resort offers a variety of accommodation options from budget range to luxury. From spacious beach villas to luxurious ocean villas, from jacuzzis to private pools, Paradise Island Resort has everything to make your vacation memorable.
There are around 20 overwater villas and more than 50 sea-facing beach bungalows. There are ultra-luxurious options to have an ocean-facing jacuzzi or a private ocean-facing swimming pool in both beach villas and water villas.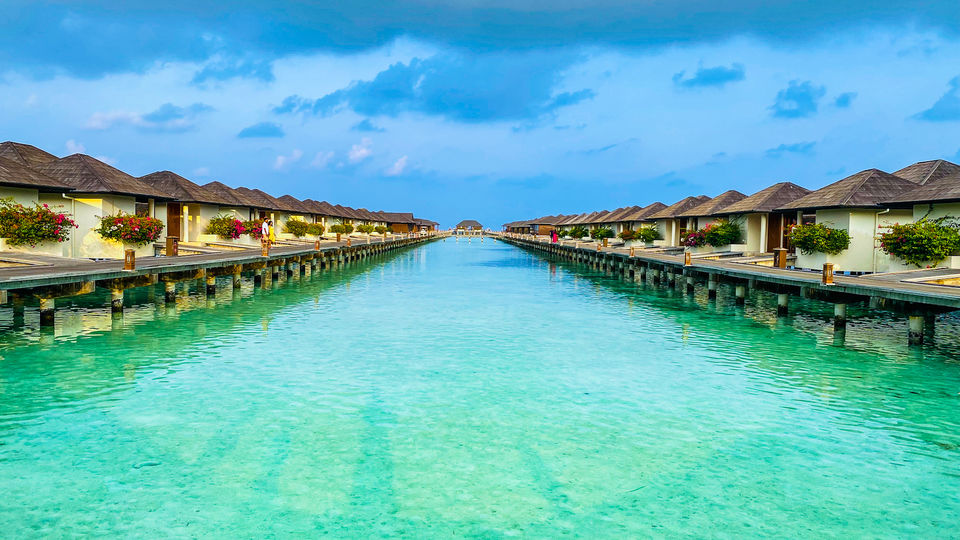 Each kind of villa has its character and interior design. The minimal interiors, the tropical theme, white walls and the beautiful surroundings will make you feel at home.
Each water villa is designed to have a private sundeck with either jacuzzi, hot tub, or private swimming pool and has stairs which will directly take you to the lagoon.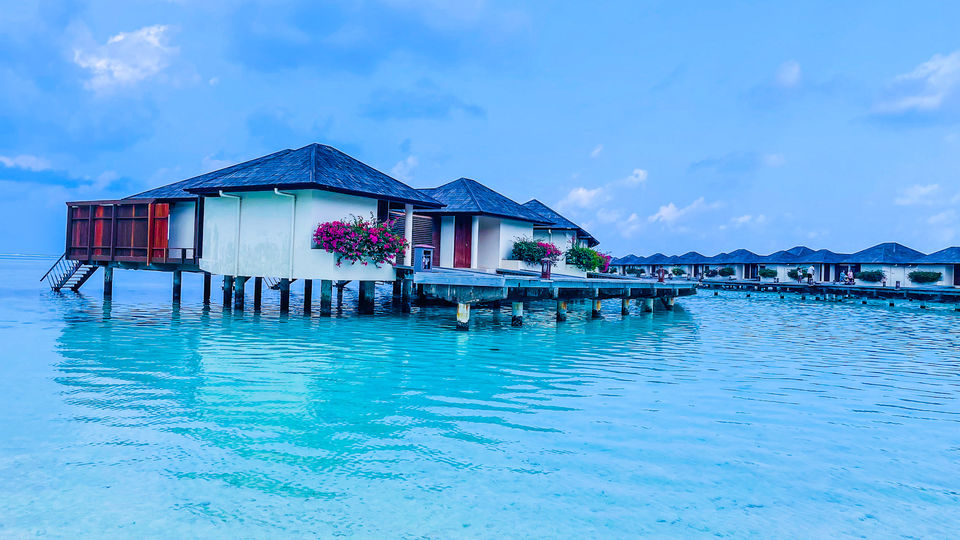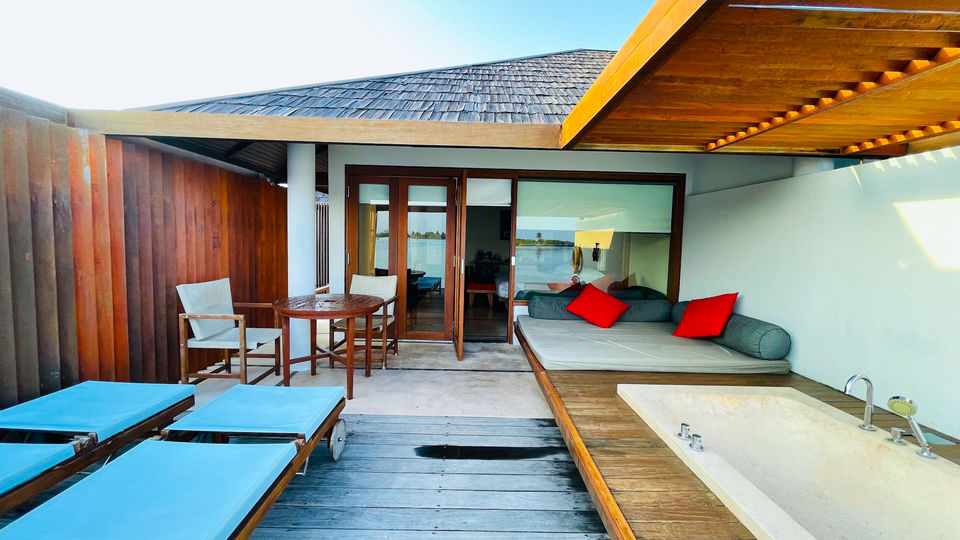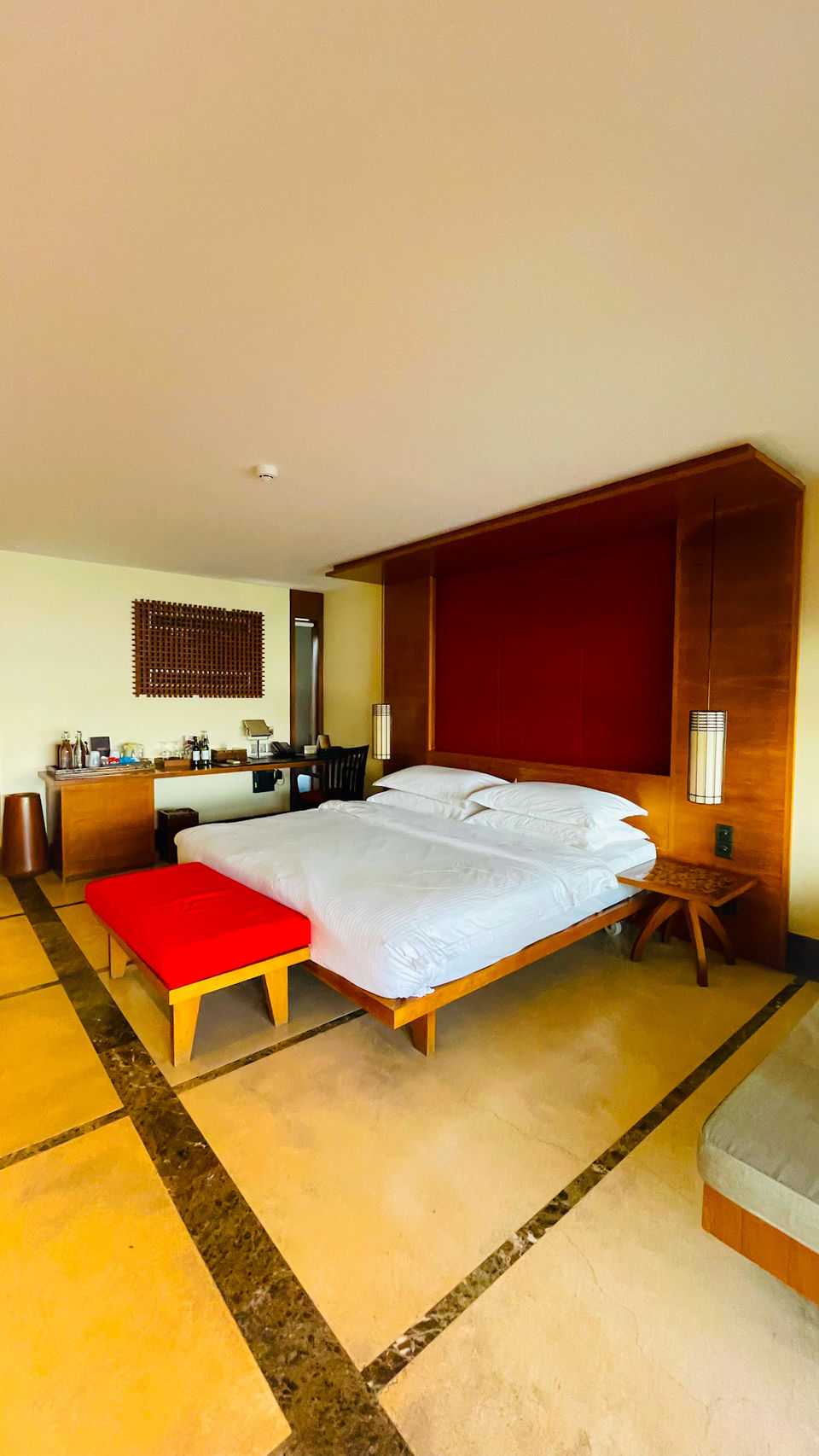 And similarly, each beach villa has a veranda that connects to the beach.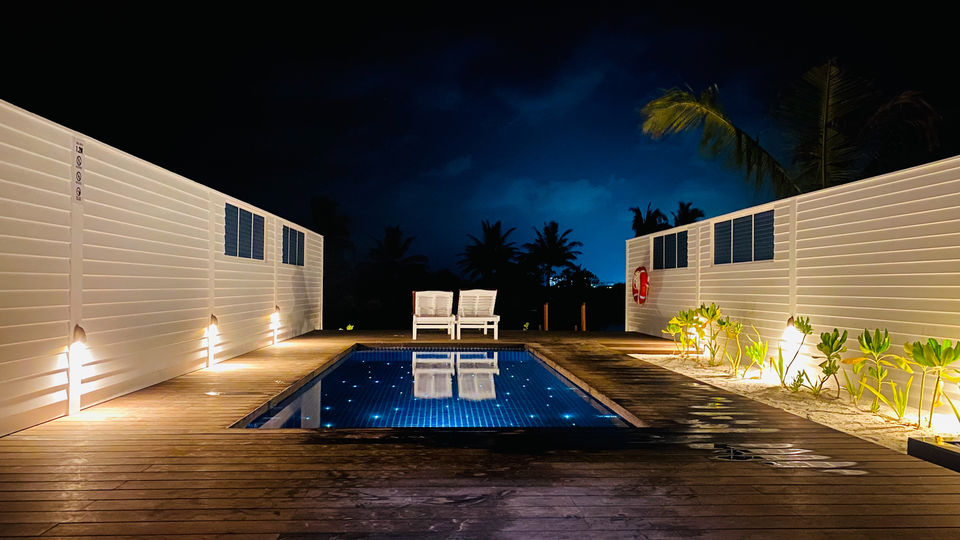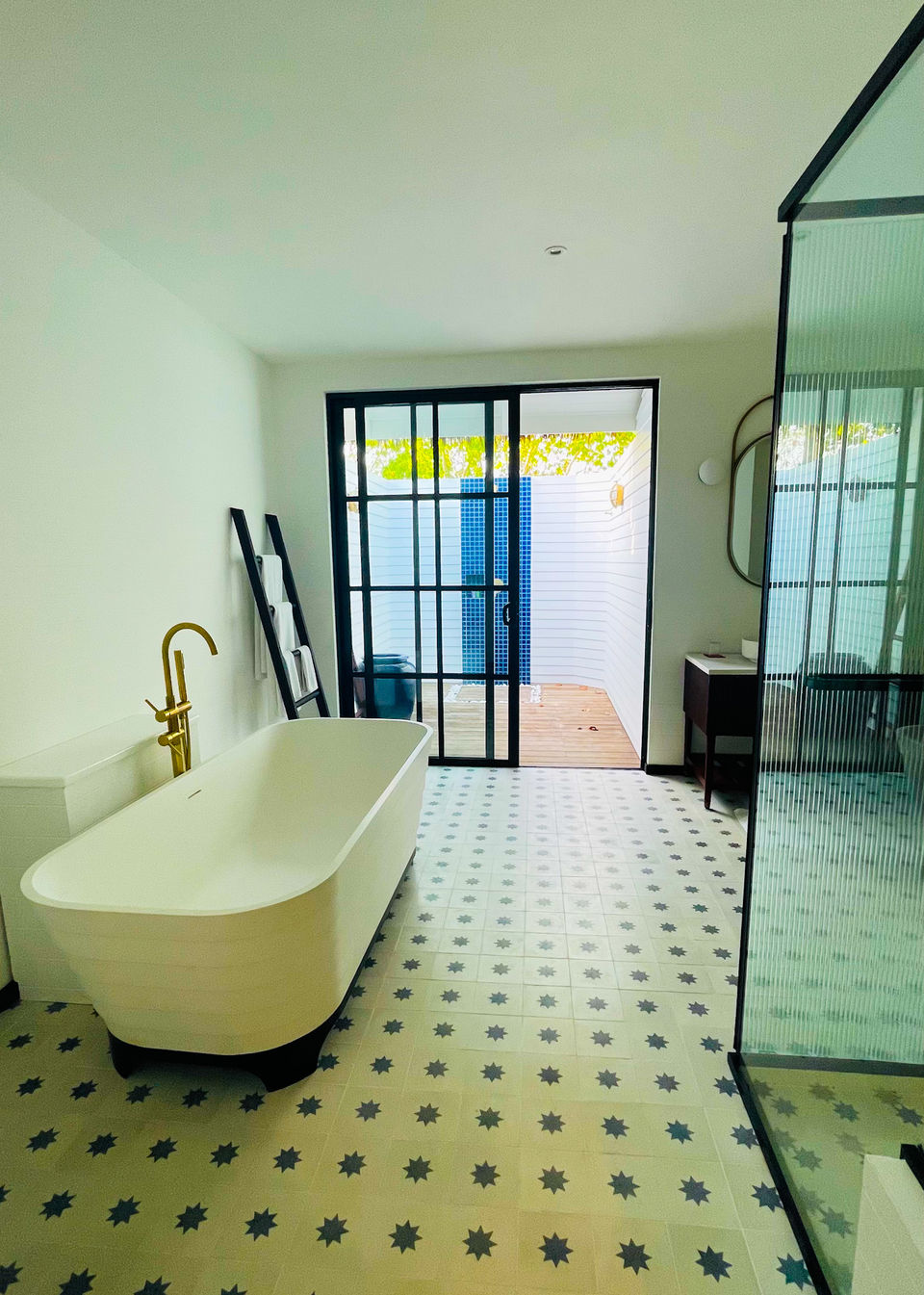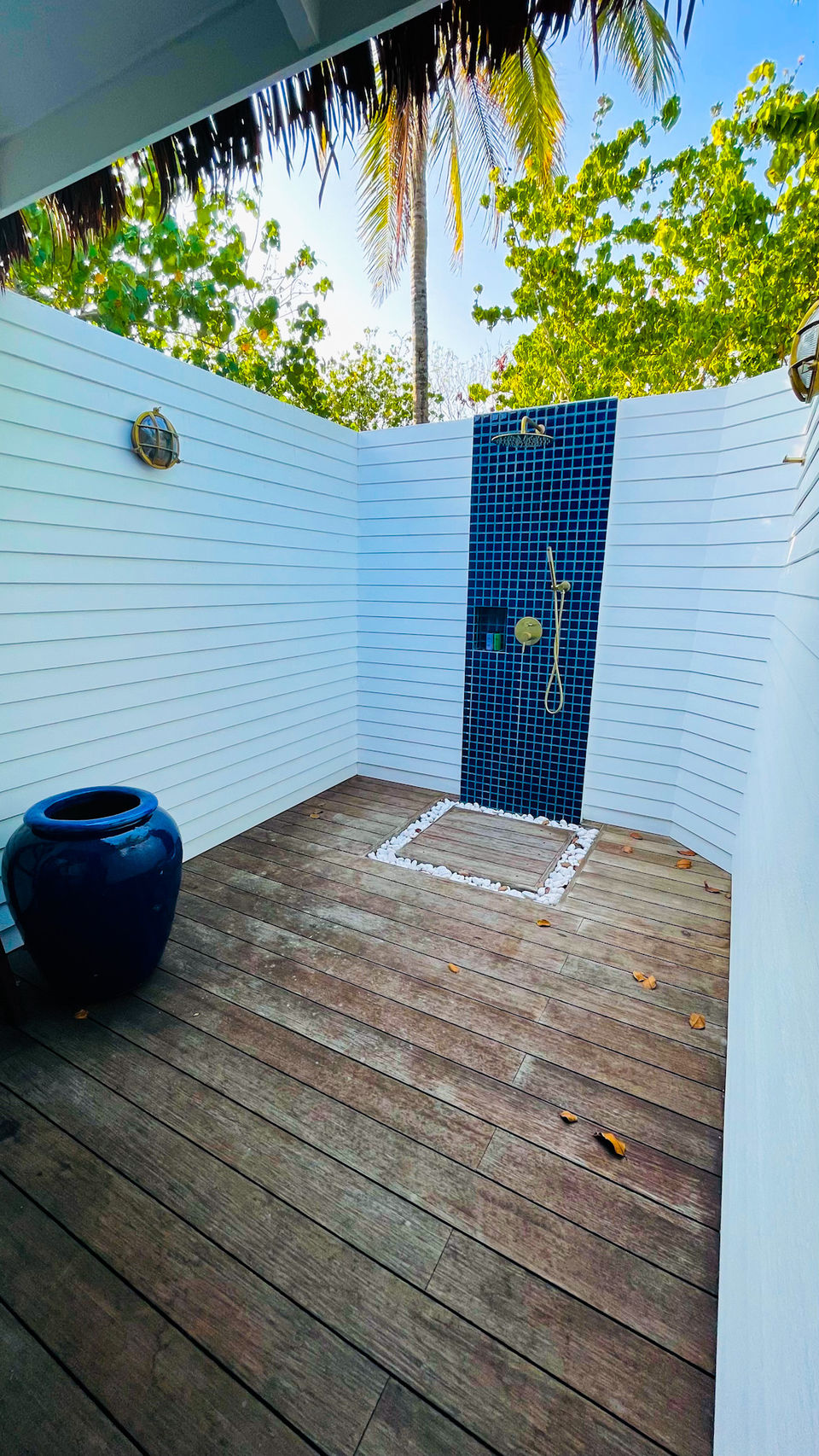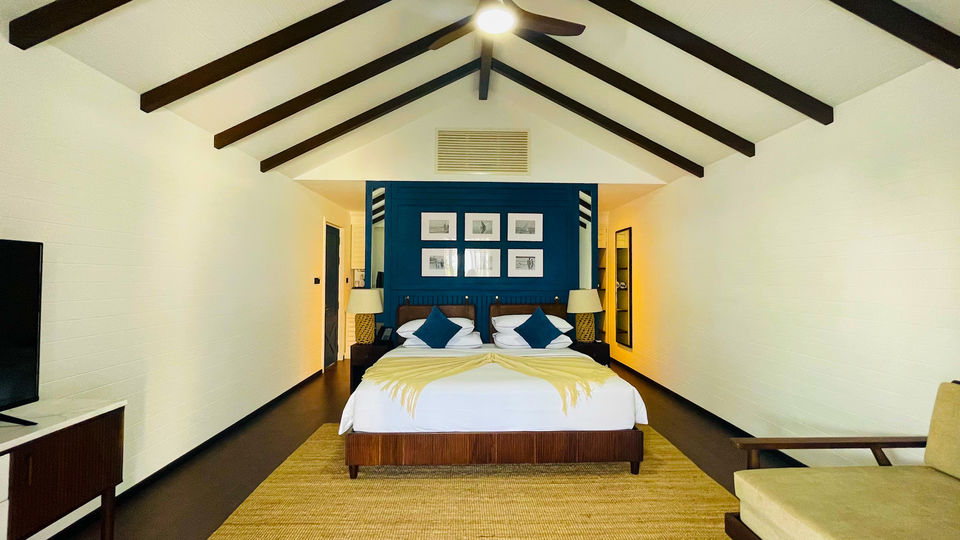 Note: Both beach and overwater villas give a different experience. If you don't want to miss out, it is better to book for both. While booking, you can choose how many days you want a beach villa and how many days you want a water villa. This way, you will fully experience the resort.
Dining at Paradise Island Resort
While booking a resort in the Maldives, it is crucial to check the dining options available in the resort. Staying on an isolated island away from the mainland leaves limited food options but no worries at Paradise Resort as they have many restaurants and bars. The available dining options are Italian, Japanese, Continental and Indian. If you are a seafood lover, then it's heaven for you as they have a separate seafood restaurant. The food is delicious, and there is a wide variety of dishes to try out.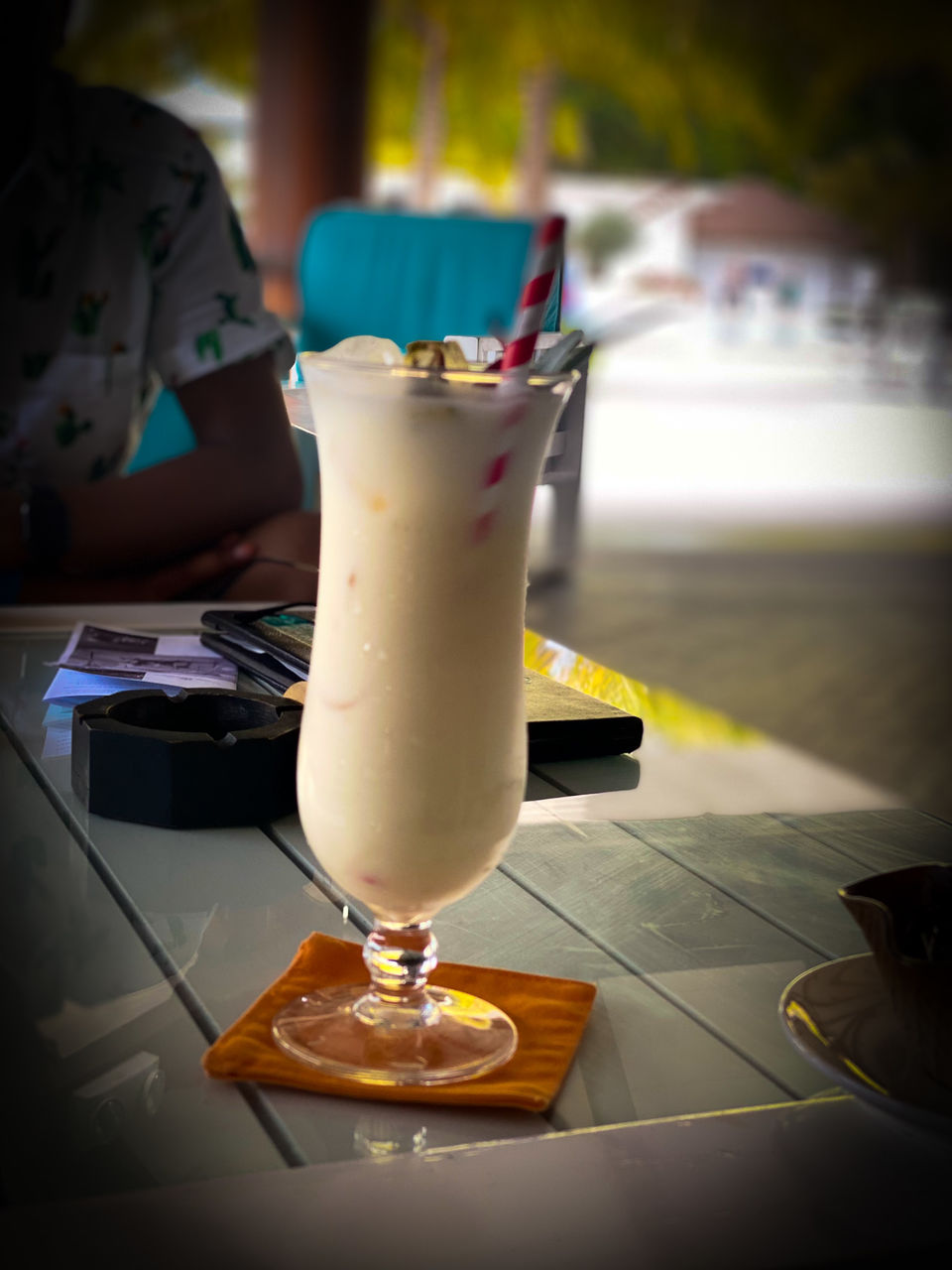 They have three meal plans, and you can opt as per your need-
Half-board - Breakfast and one meal included
Full-board - 3 meals included
All-Inclusive - All meals and drinks included
Note: If you have an all-inclusive meal plan, remember to ask for the all-inclusive menu to get the list of drinks and dishes you can get for free.
Apart from restaurants, you can also ask for in-room dining. They have a variety of experiences to make your vacation perfect. You can opt for floating breakfast if you have a pool villa. You can also opt for a romantic dinner where they set up the date night by the beach. Apart from these, they also have lunch picnic options which you can book along with some excursions like sandbank visits.
Note: These experiences are limited so if you want to include them, ask the staff for the options and inform them of the booking of these dining options.
Experiences at Paradise Island Resort
Stroll in the white sand beach
Walking on the beach with white sand beneath your feet and enjoying the majestic blue ocean in front of you is one of the best experiences, and that's what Paradise resort will give you.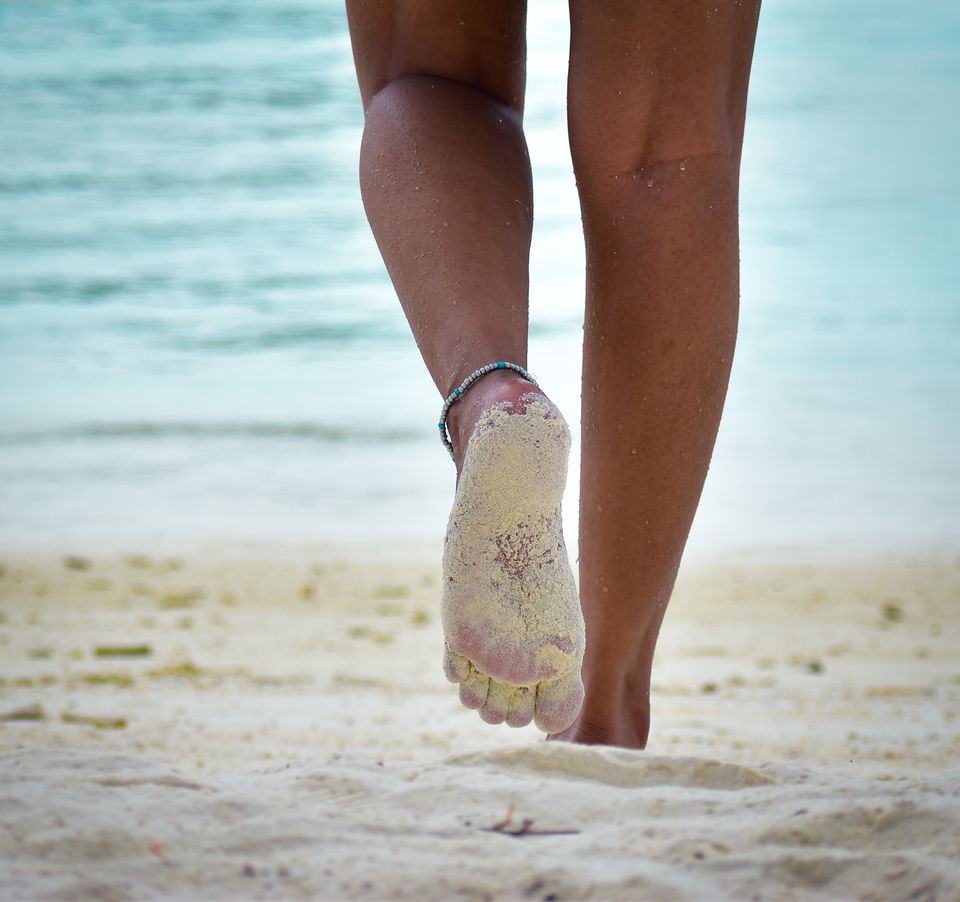 Ocean Swing
Have you seen those perfect Instagram beach photos and wondered when you would get a chance to do the same? Well, no worries! Paradise Resort has a beautiful ocean swing which is very photogenic. They have other swings also all over the island, but the ocean swing is the best.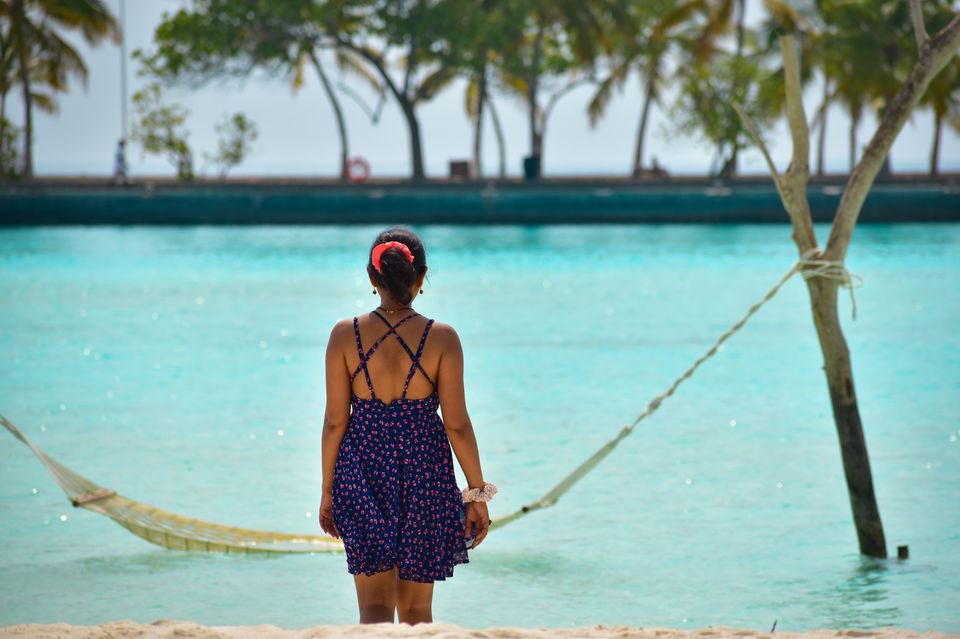 Cycling and Segway around the resort
Paradise Island Resort has a rental shop from where you can rent a bicycle for 5$ for the whole day and a segway for 10$ per hour. Both are the best way to get around the island.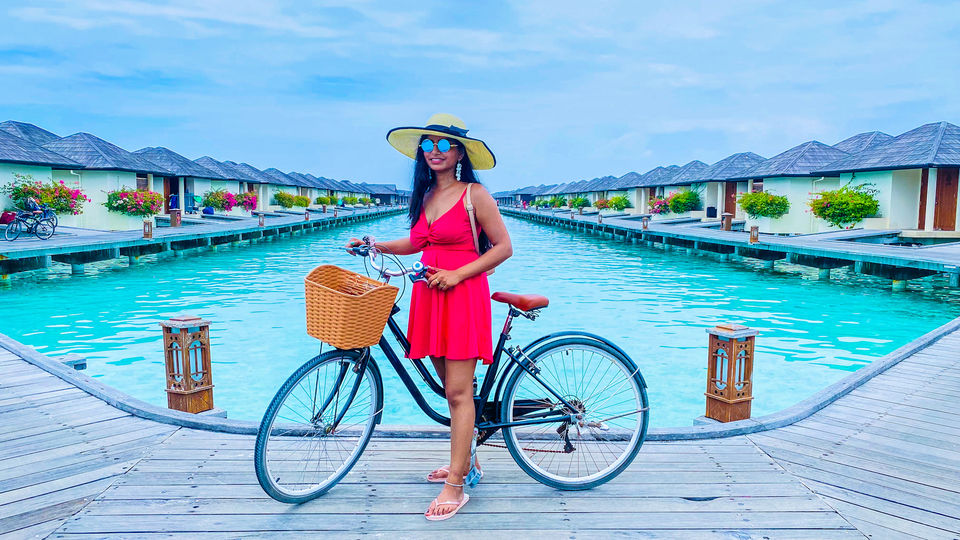 Rejuvenating at the Spa
A perfect vacation ends with a spa retreat. Paradise Island has the most surreal spas. You can book it from the spa desk in front of the reception.
Tons of water sports
Paradise Resort has a separate beach area dedicated to different water sports like kayaks, jet skis, paddle boats, jet blades etc. You can book the time for the activities from the front desk.
Adventurous excursions around the resort
Paradise Resort offers various excursions and adventure trips like turtle snorkelling, sandbank visit, local island visit, scuba diving, and many more. They have a separate desk for excursions booking, in front of the reception.
Shark and Manta Ray feeding
Paradise resort staff knows how to keep their guests entertained, so they arrange shark feeding at the Japanese restaurant around 6:00 PM and manta ray feeding around 7:00 PM at Hulhangu Bar. The fun thing to watch is how these fishes are punctual about the timing that they will come in the bunch to get the food.
Sports Centre and a gym to keep you active and fit
Fitness and vacations are poles apart, but here at Paradise Island Resort, they take care of the physical fitness of their guests as they provide tons of sports activities and a gym. The gym is open from morning till 8:00 PM, and the sports centre is open till 10:00 PM. There are many sports like table tennis, carrom, billiards, basketball etc. All these activities are free.
Shopping
Shopping the souvenirs is a must on any trip, and in Paradise resort, you will get the full-fledged shopping experience in the resort itself. The shopping centre had a variety of souvenirs and other beach things.
Why you should book this resort?
Paradise resort is an experiential accommodation which will make you fall in love with it. The one and foremost reason are it provides all the luxury at better rates budget-wise. It is close to the airport, which reduces the cost of transportation. This gorgeous resort has everything that you expect from the Maldives. The staff is very supportive and kind. They will listen to you and will help you throughout your stay. One porter is responsible for your check-in, luggage transfers, other bookings, checkouts and everything you need. And of course, for the most beautiful amazing views, sunsets, island life, beach parties, etc., this resort is perfect for you.
Click here to book Paradise Island Resort.
Would you like to stay in Paradise Resort? Tell us in the comments below.
Love, Laugh, Live and Travel!
For more travel inspirations and stories follow me on Instagram @trawheeling.
Ready to travel for free? Earn credits and redeem them on Tripoto's weekend getaways, hotel stays and vacation packages!