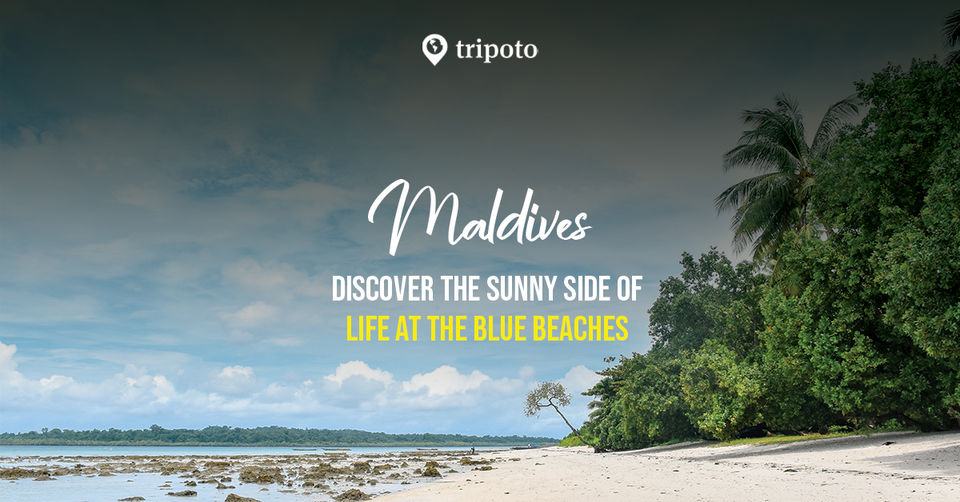 Resembling a mosaic of aquamarine waters and shimmering white shores, Maldives is one of the world's favourite beach destinations. Needless to say, Maldives tourism is dotted with pristine beaches, surreal landscapes and a vibrant culture. The archipelago is made up of over 1,100 islands, of which only 200 are habitable. The coral islands of Maldives are enveloped by blue lagoons and towering palm trees. Head over to Maldives if you are looking for an amalgamation of beauty with adventure on your next holiday.

Top Attractions of Maldives Tourism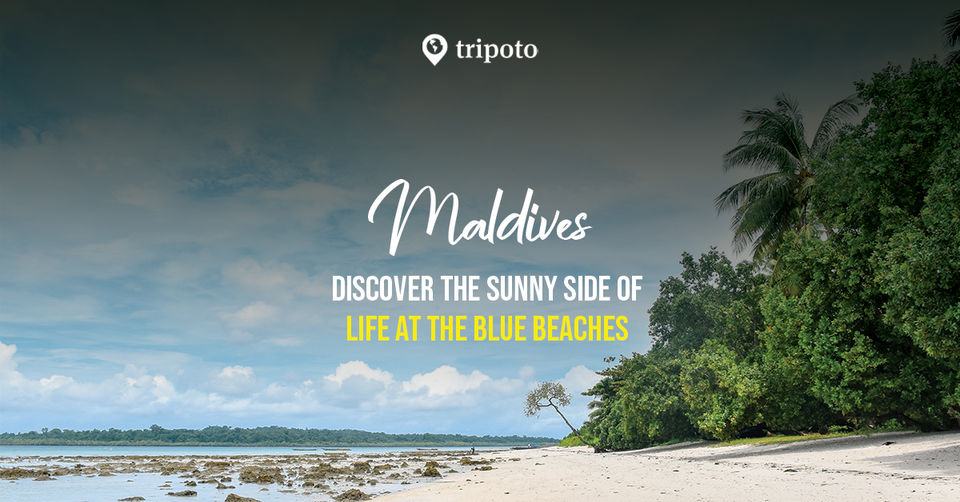 1. Kandooma Thila Diving Spot:
The best side of the Maldives lies underwater. And what better way to explore it than to go scuba diving at a spot that's well-known for its diverse and rich underwater life. Dive right in and witness a world within a world! Don't forget to add water activities like catamaran sailing, flyboarding, kayaking and snorkelling to your Maldives tour package from Delhi.
2. Ithaa Undersea Restaurant:
Peek inside the waterworld without getting wet at this underwater restaurant! Gaze at the extensive menu and let marine life accompany you as you dip your fingers into a delectable meal. Expect some very exquisite dishes to grace your table, all within your Maldives package budget.
3. Bikini Beaches:
These corners in the midst of a conservative set of islands are travellers' favourite playground! Roam freely in your choice of clothing at any of these beaches spread across different islands and have a gala time splashing the crystal waters. If the heavenly blues of the waters are not attractive enough for you, the sprawling jellyfish and turtles will definitely do the trick. The best part about Maldives Tourism is that it has been adorned with plenty of such beaches! However, make sure you dress up accordingly before moving away since bikinis are allowed only on and around these specific bikini beaches.
4. Grand Friday Mosque:
Your Maldives tourism cost from India covers a visit to the Grand Friday Mosque, the Islamic Centre that serves as the most important architectural landmarks in the city of Male. The golden dome of this impressive modern mosque dominates the skyline of Male ever since it was first opened in 1894. Don't miss being a part of the rich cultural heritage of these charming islands.

Maldives Weather and Best Time to Visit
With a tropical monsoon climate, the Maldives remain sunny almost throughout the year. Popular water activities, an essential chunk of Maldives Tourism, are best enjoyed during minimum rainfall. Thus, the best time to visit the place is during the dry season, which falls between November and April.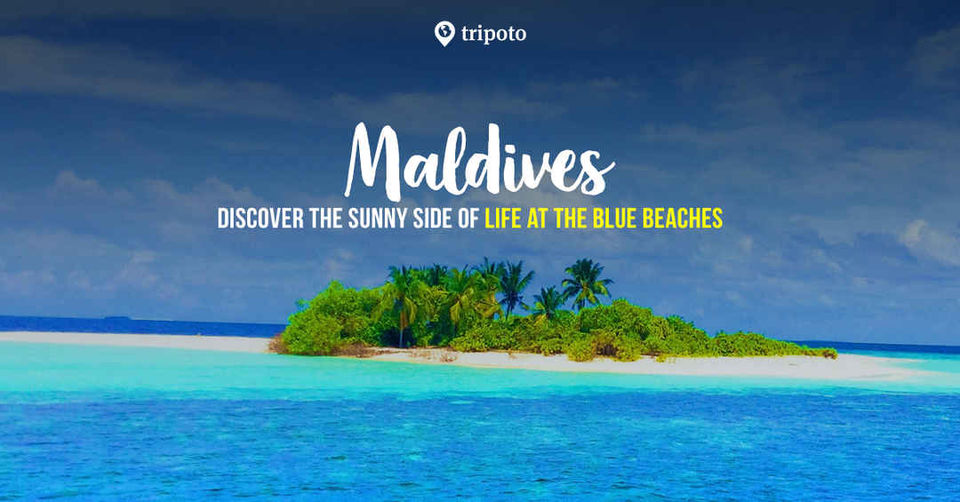 How to Reach Maldives
The best way to reach Maldives is by flight. Male International Airport (MLE) is the main airport that connects Maldives to all major countries in the world. Direct commercial flights as well as chartered flights to different countries are also operational from this airport.
Maldives tourism comprises largely of pristine beaches, white sands and romantic backdrops. This makes for a picturesque outing for couples, thus adding credibility to the fact that Maldives is one of the most opted honeymoon destinations in the world. Top Maldives tour packages with price from India may vary, depending upon the experiences included by travellers. A word of caution for the free-spirited - since Maldives is a largely conservative society, lovebirds should avoid public display of affection and dress modestly to avoid any troubles with the locals. The islands are considered largely safe and the tourist footfall continues to rise every year.
The laid-back vibe of Maldives is almost palpable. While Male shares a glimpse of the local life, the island of Biyadhoo is perfect for deep diving. Then again, Maafushivaru, located in the South Ari Atoll, is a favourite among couples. The list of things to do is virtually endless ranging from snorkelling, scuba diving, swimming with rare aquatic life to flyboarding and whatnot!. From astonishing water villas and resorts to some of the most gorgeous beaches on the planet, Maldives Tourism is a pure delight for tourists, and never disappoints. The archipelago is the perfect beach getaway for family, friends and couples alike and is a must-visit for anyone who loves the serene vibes of a quality beach life!