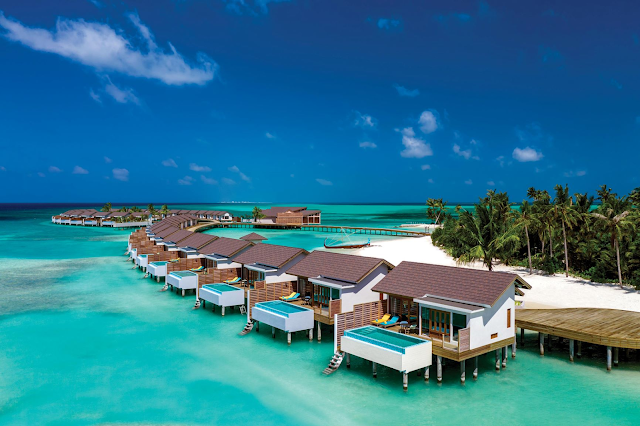 Talking about the Maldives, it is one of the first International destinations to open up for tourism and is undoubtedly one of the most exotic islands to experience. The white sandy beaches, picturesque blue lagoons, spectacular marine life, and luxurious water villas simply make this archipelago look like a painted picture. Synonym to a honeymoon destination, Maldives has a changed perception now, which offers a complete package for families, adventure seekers, architecture enthusiasts, foodies, and shopaholics.
Here is a complete guide to making the most of the Maldives holiday and various places to visit.
International Airport: Velana International AirportTravel Period: November to FebruaryCurrency: Maldivian RufiyaaCulture: Majorly Islam
Male: As soon as you land in Male, the pleasant sight of this capital city will embark you on a fun-filled holiday. Very different from the usual perception of Maldives, Male is a densely populated city surrounded by tall and colourful buildings on one side and turquoise blue water on the other. With the absence of swanky seaside resorts, infinity pools, etc., Male doesn't become unfavourable even a bit, on the contrary, it is one of the most visited places of Maldives. Visiting heritage museums, scenic parks, beautiful art galleries, and mosques will be one of the best experiences of Maldives. Another feather on the cap for the city is the artificial crescent-shaped beach which offers thrilling activities such as snorkeling, underwater scooter riding, kayaking, and lots more. Lastly, Male visit is incomplete without relishing the local food in some of the best restaurants and cafes in the city.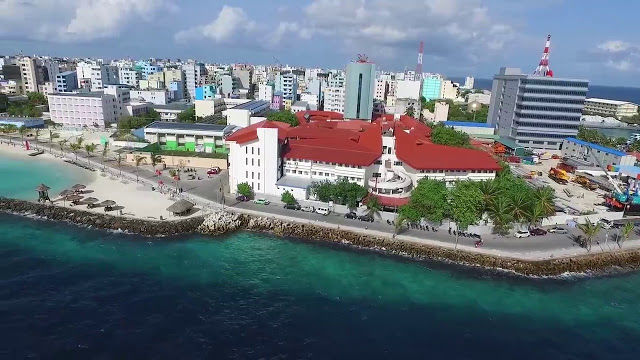 Places to visit: Friday Mosque, Tsunami Monument, National Museum, Sultan park
TIP: Visit Male before proceeding to your resort. One full day is enough to cover major attractions
Banana Reef: To all the diving enthusiasts, head straight to Banana reef! It is considered as one of the first and best diving spots not only in the Maldives but also in the world. Not just this, adventure junkies can quench their thirst here by experiencing the thrill of scuba diving, snorkeling & jet skiing. The island which has a unique banana shape when seen from the top is blessed with rich marine life, amazing corals, and spectacular cliffs. Marine lovers, kids, and youngsters would be delighted to watch various colourful species of fish such as squirrelfish, bannerfish, grouper, sharks, barracudas, etc. In the evening simply take a stroll on the shore or laze around on the shacks, embracing the pleasant breeze alongside the calm and tranquil currents.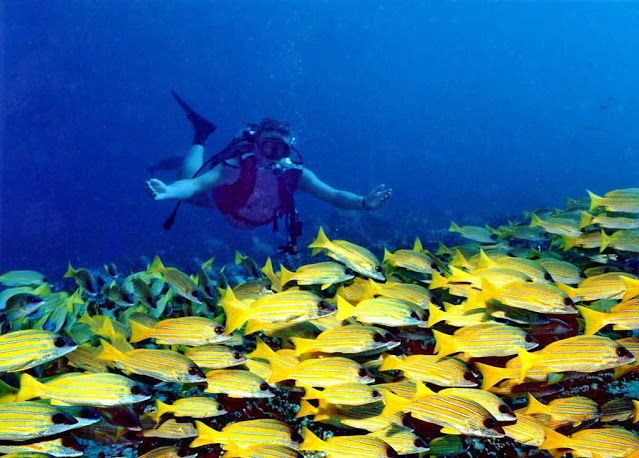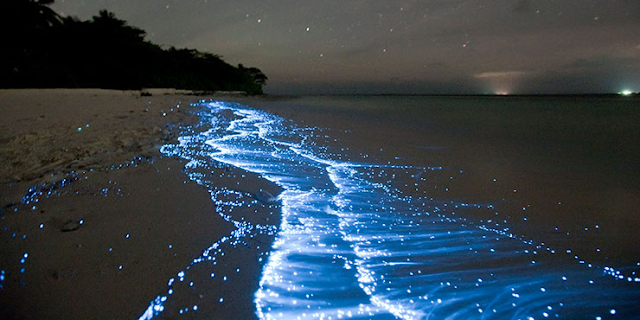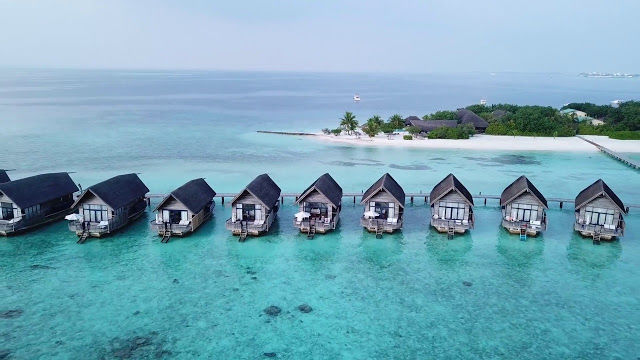 COMO Cocoa Island: When in the Maldives, not visiting COMO Cocoa Island is equal to returning from a holiday without clicking any pictures. In short, one of the prettiest islands, COMO Cocoa is known for its swanky and luxurious water villas. Surrounded by 33 water villas and a series of resorts this can be an apt location for honeymoon couples, partygoers, baby boomers, and families looking for a quiet and serene atmosphere. While being submerged in experiencing the five-star treatment, do not forget to take a dip in the waters and trying snorkeling, scuba diving, and capturing your best moments at infinity-edge bathtubs. To sum up taking a stroll on the powdery cotton-like sand alongside the azure blue water, followed by a rejuvenating Spa retreat and sumptuous dinner will be a perfect thing to unwind.
How to reach: The beach is a part of Vadhoo Island and around 8 km away from Male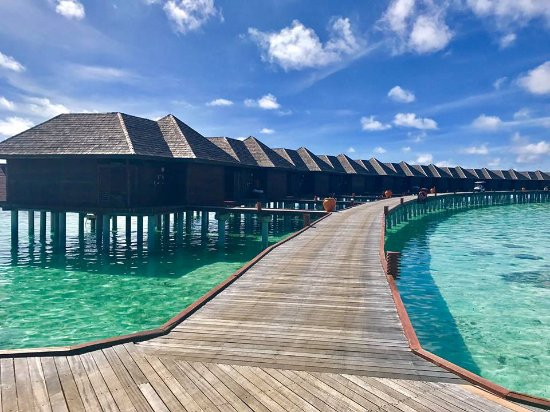 TIP: 1) Shopaholics can explore the Centro Mall, which has everything under one roof
2) It has a central park which can be a good bet if you are done with water and sand
3) Dolphin watching is an option that is a little away from the costIsland follows strict guidelines for proper dressing and drinking is prohibited too on the island except inside the resorts.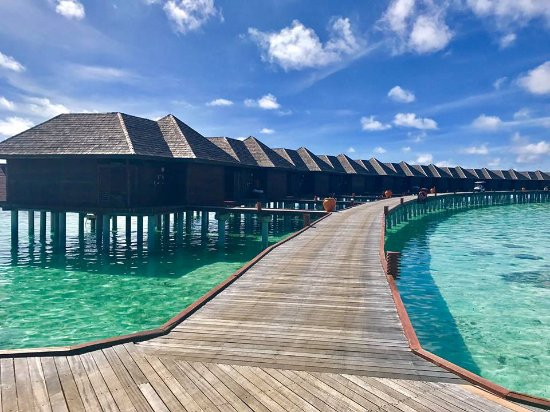 Tips:
How to reach: Take ferryboat from Male. Takes approx. 90 mins to reach Maafushi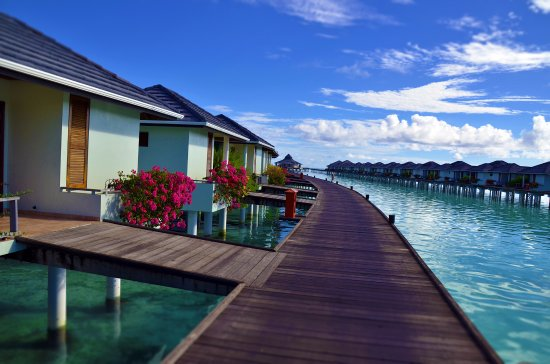 1)Drinking is prohibited on the island. For those who would like to indulge can take the floating bar that is like a boat ride away from the port 2)This island has turquoise blue water and water sports are quite fun here. Do take time out for sunbath, snorkeling, scuba, etc3)Tourists can also experience fishing which would be a good stress-buster
How to reach: Take a domestic flight from Male to Sun Island. Distance is around 100kms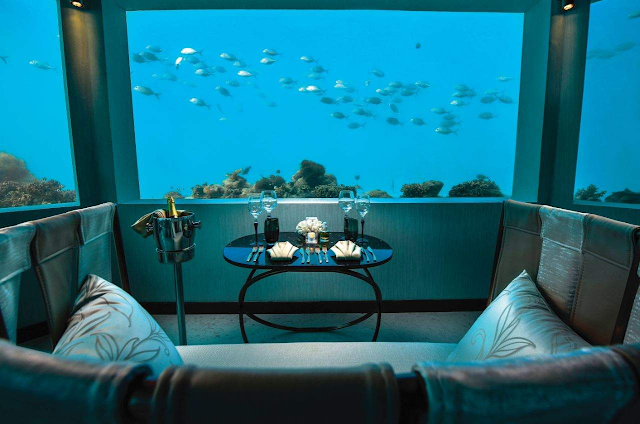 TIP: Sun Island Resort is one of the biggest and best resorts in the country. Do plan a visit here to experience absolute bliss and pleasure.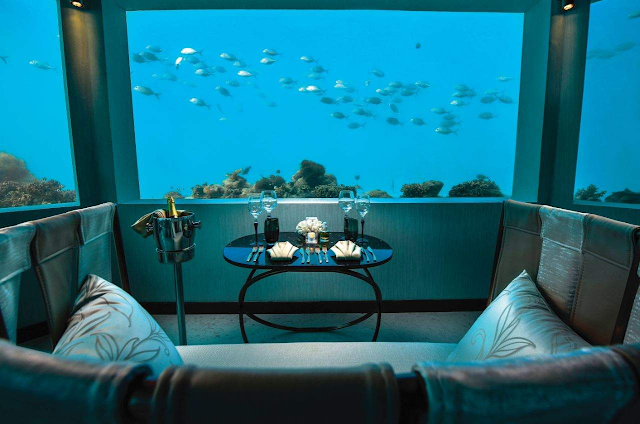 Below are a few of them to choose from:
1)Ithaa Restaurant 2)Undersea Restaurant3)M6m4)SEA
To sum up, Maldives is a perfect holiday destination for a short break and offers everything that a tourist would look for. For your next relaxation holiday head straight to Maldives and book in advance in order to take advantage of good rates.