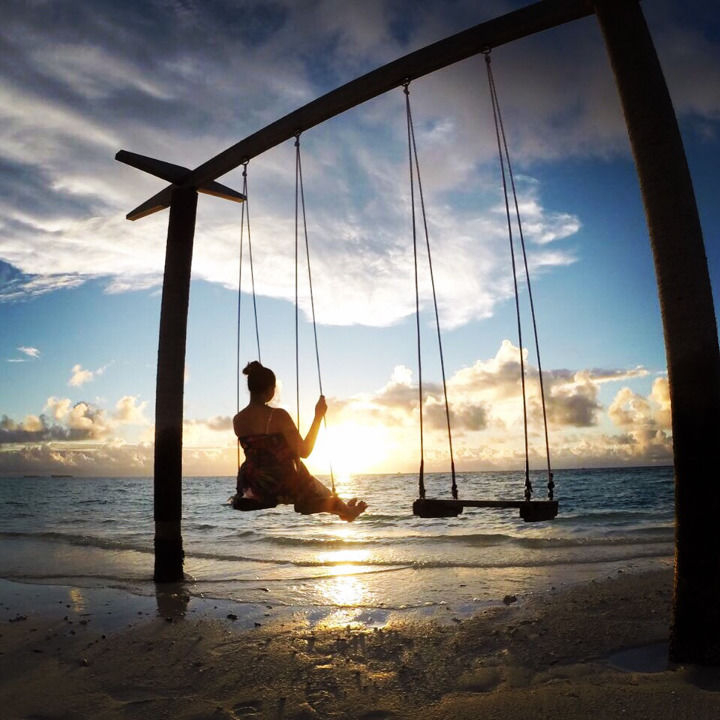 Maldives Tourism, in several ways, is synonymous with the very idea of exotic romantic getaways. With around 1200 islands and perhaps the best beaches in the world, this Indian Ocean archipelago is the closest one could get to heaven. The twenty-six atolls that make up Maldives have a predominantly Muslim population and a vast colonial history. With its pristine white sands, aquamarine waters and possibly the most diverse underwater ecosystem, this tropical getaway invariably features in bucket lists of all kinds of travellers. Incidentally the lowest country in the world, the endless expanse of the ocean will greet travellers at every step as they go about their Maldives itinerary. And then, as mentioned before, its brilliantly colourful coral reefs with over a thousand striking marine species will enchant even the most experienced of wanderers.

Considering the multitude of hotel chains competing with one another to offer you the most luxurious travel experience you've ever had, this astonishing country spoils you to the core. Here is a 4 day / 3 might luxury itinerary to help you make the most of your time in Maldives. Make sure you pick up cans of dried tuna fish, coconut milk and cowrie shell jewellery on your way back!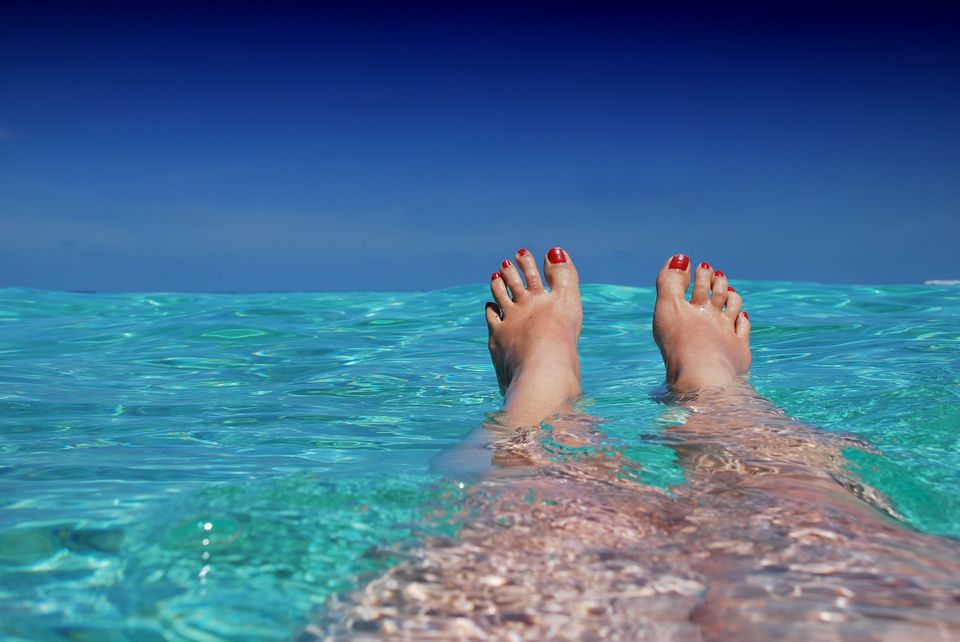 Getting Around in Maldives
Speedboats and public ferries (also known as dhoni sailboats) are the easiest way of moving around in the many islands that form a part of your Maldives itinerary. Seaplanes connect the faraway resort islands and are rather expensive. It is advisable to ask your hotel to arrange transfers for you. If not, a dhoni should cost you around Rf1500 to Rf2000 a day. Remember that all resorts have an entry fee of their own. Moreover, Maldives is a Muslim state and alcohol is therefore banned. You can however grab a drink in a plethora of tourist resorts and hotels.
The bustling capital and the heart of Maldives tourism, Male is linked by regular flights to and from most major cities around the world and the airport is on Hulhule island which is some 2 kilometres from the city. A short ferry ride connects the two. While Male offers excellent boat connectivity to the neighbouring atolls and islands, you can rent a scooter or a bicycle in order to get around the city. Additionally, it is very easy to hail taxis in Male.

Amazing Things to Do in Maldives: Male
Male is tiny and exceptionally so, yet it has a magnanimous heart, just the kind a bustling capital should have. It is a commercial hub and abounds in natural beauty at the same time. Its brilliant turquoise waters will blind you and the lively markets will keep you coming back for more. Tourism is evidently the largest industry and Male therefore is an indispensable part of a Maldives itinerary. Male, the phenomenal capital city, offers some of the best things to do in Maldives:
1. Visit the impressive Grand Friday Mosque and the Islamic Centre. Both serve as the most important architectural landmarks in the city and are essential places to visit in Maldives.
2. Spend an entire day in the warm embrace of the Hulhumale Island. It interestingly has a superb artificial beach that forms an integral part of your Maldives itinerary.
Male is a beautiful city that deserves more than one day of your travel. After spending your night at Hulhumale Island, here are few other things you can explore on your second day.
1. Take the Whale Submarine excursion to develop a better understanding of life on a reef. Of all the many touristy things to do in Maldives, this one will stay with you for a very long time.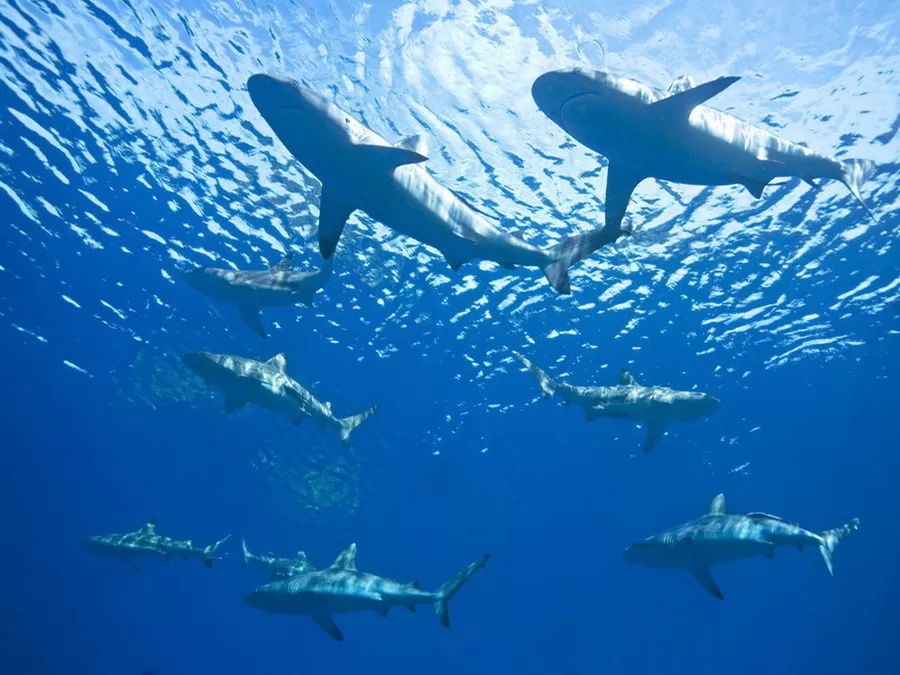 2. You happen to be in one of the most beautiful places in the world. Maldives tourism is all about taking some time to appreciate its magnificence and perhaps indulge in a luxurious spa treatment or two.
5. If in case you are looking for a true luxury experience, head over to the Rangali Island by virtue of a 30 minute seaplane journey and stay at the Conrad Maldives Rangali Island. The resort is home to an all glass undersea restaurant and it is an adventure in its own right! The prices for their villas start from Rs. 63,425 a night.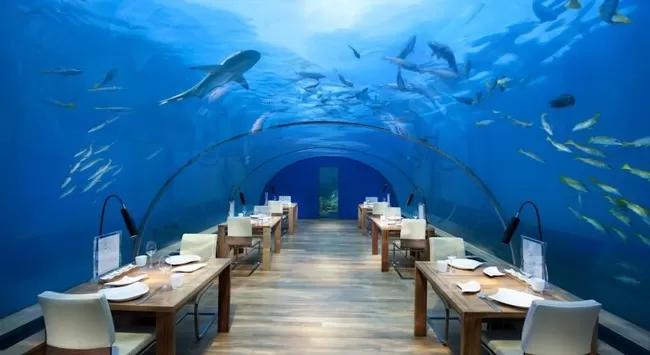 Best Rated Places to Eat in Male
One of the most popular restaurants in Male incidentally serves Thai cuisine. With wonderful interiors and a vast menu, Sala Thai has great food to offer and is therefore unmissable.
This is a restaurant with a view and an excellent one at that. The Sea House is capable of satiating every possible food craving, right from Indian and Italian to authentic Thai.
Considering all the untouched beauty it is home to, Kuda Bandos is an unmissable part of your Maldives itinerary and is also one of the most popular places to visit in Maldives. You should ideally ask your hotel to arrange a transfer for you. If not, there is a public ferry for around 70USD from Male airport to the Bandos Resort which is another five minutes from Kuda Bandos. The island remains closed on Fridays and Saturdays and on other days you will have to pay an amount of 10USD to enter. Leave early in the morning and carry food in order to make the most of your private picnic. Cooking sheds are also provided.
Amazing Things to Do in Maldives: Kuda Bandos
Kuda Bandos is indescribably beautiful, tiny and virginal considering the fact that it is largely uninhabited. This island oasis with its exotic fauna, white sands and lush palms is a quintessential picnic spot and a paradise for water sports enthusiasts. Kuda Bandos is the perfect escape and will, no matter what, cast a spell on you. Here are a few great things to do in Kuda Bandos.
1. Kuda Bandos is perhaps the best island for snorkelling in Maldives. It is an idyllic escape for those who want to do nothing but relax and have a nice private picnic.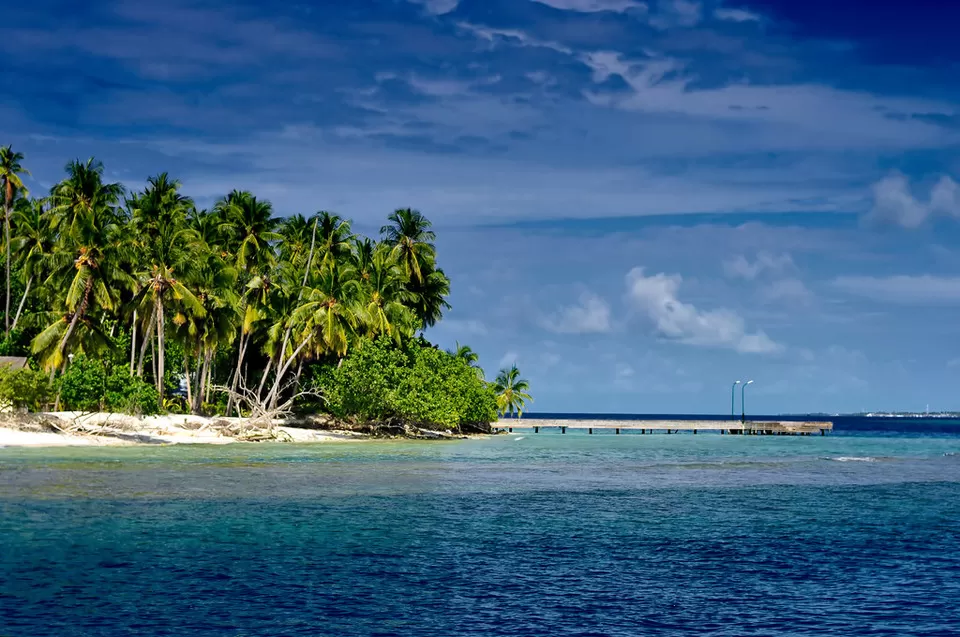 Maldives tourism is an experience of a lifetime. It is a magnet that you should allow yourself to be attracted to.
All hotel prices are approximate and on a per day basis. They were last updated on February 7th, 2016.
Have you visited the island heaven of Maldives? Share your story, pictures, videos and reviews with Tripoto to become a part of world's largest community of travellers.
Frequent searches leading to this page:-