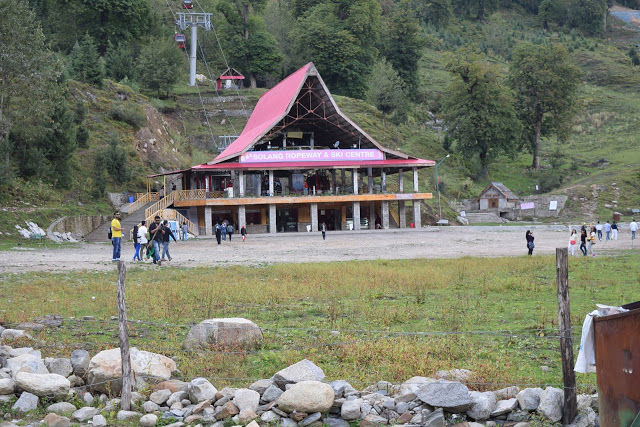 This post is the continuation from my my last post about trekking Rohtang Pass.
After spending a good two and a half hours at Rohtang, we (Husband and I) headed to Solang Valley, about 20 km from Rohtang. The roads from Rohtang to Solang are smooth sans potholes.
The picturesque valley left us mesmerized yet again.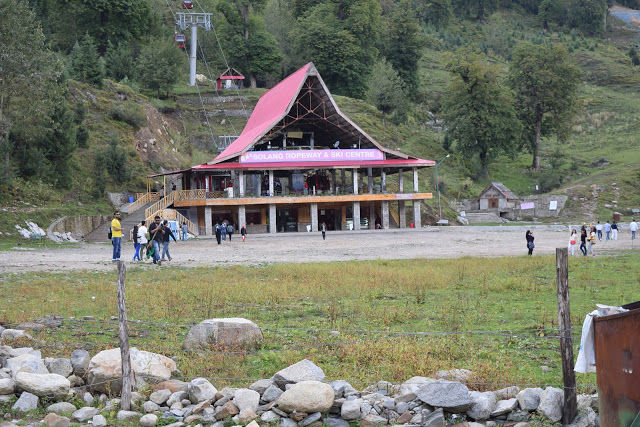 Seeing the gorgeous mountain horses in the vicinity feels out of the world. Who wants to miss an opportunity getting a picture with these beauties?
We had expected the place to bustle with sports and activities like paragliding, zorbing, snow scooters. But National Green Tribunal had banned all activities keeping in mind the safety of the environment. The only activity open was Ropeway Trolley Ride, which glides a distance of 3 km over a wide stretch of deodar and pine forests. The ride is a visual treat for sure.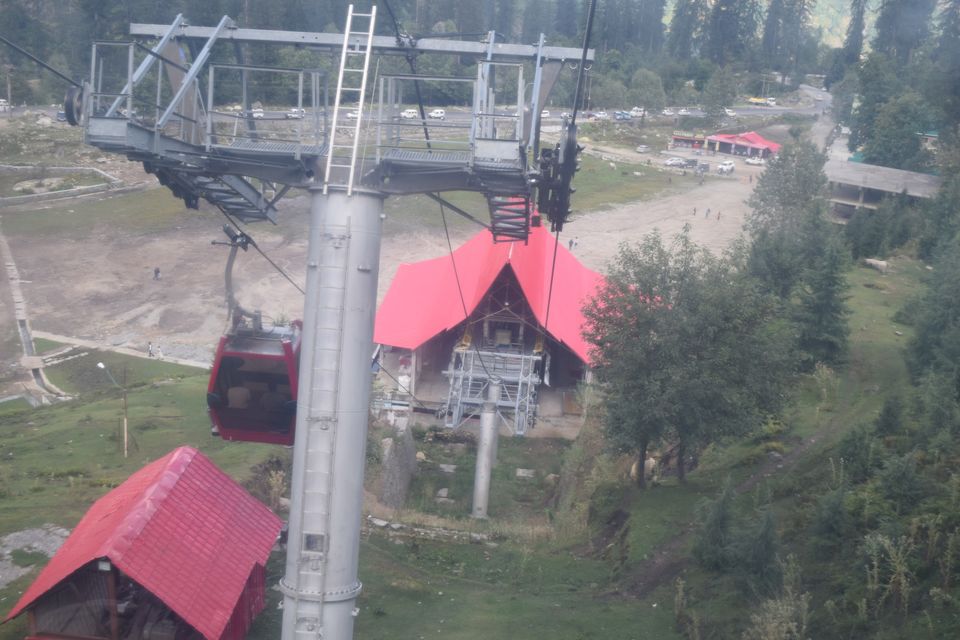 The view from the trolley is fantastic. However, each ride (per seat) costs 500 INR, which I felt was a bit high. Since we had nothing to do in the valley, we hopped into the ropeway.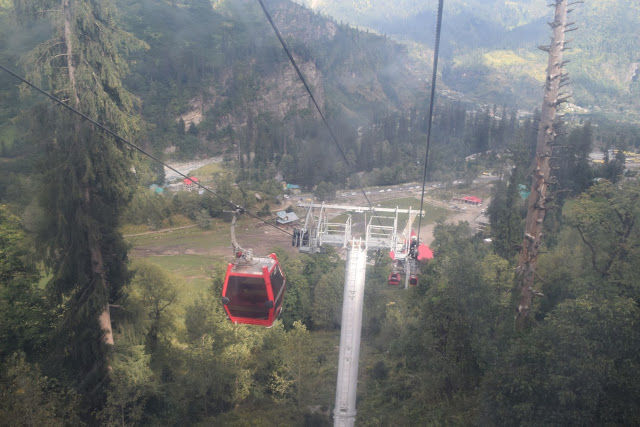 Once you reach the hill top, take a relaxing break in nature's arms. The beautiful velvety stretch of little flowers, tall trees and trimmed grass makes the trolley ticket price worth it.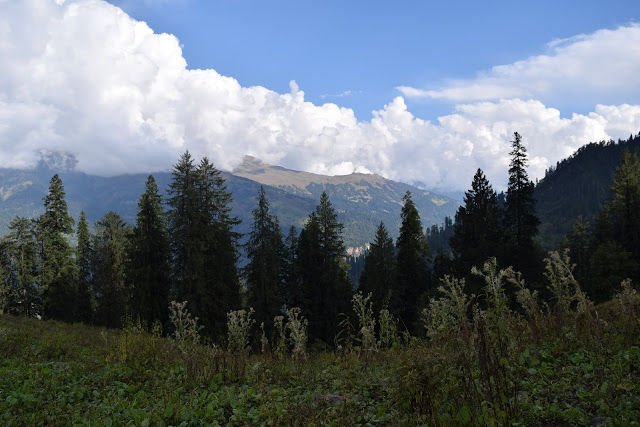 The valley top is picture perfect and beautiful beyond words. Little benches have been planted in the bays for people to unwind. Tiny shops serving snacks and tea make your stay just perfect. I soaked in the fresh air while sipping piping hot tea. We took a short walk into the wilderness thereafter, surrendering ourselves to the ethereal beauty of nature.
The silence of the place is occasionally broken by a singing bird or gush of winds. The Sun started hiding behind the hills, throwing its amber light on the hill tops and changing the hues of the sky.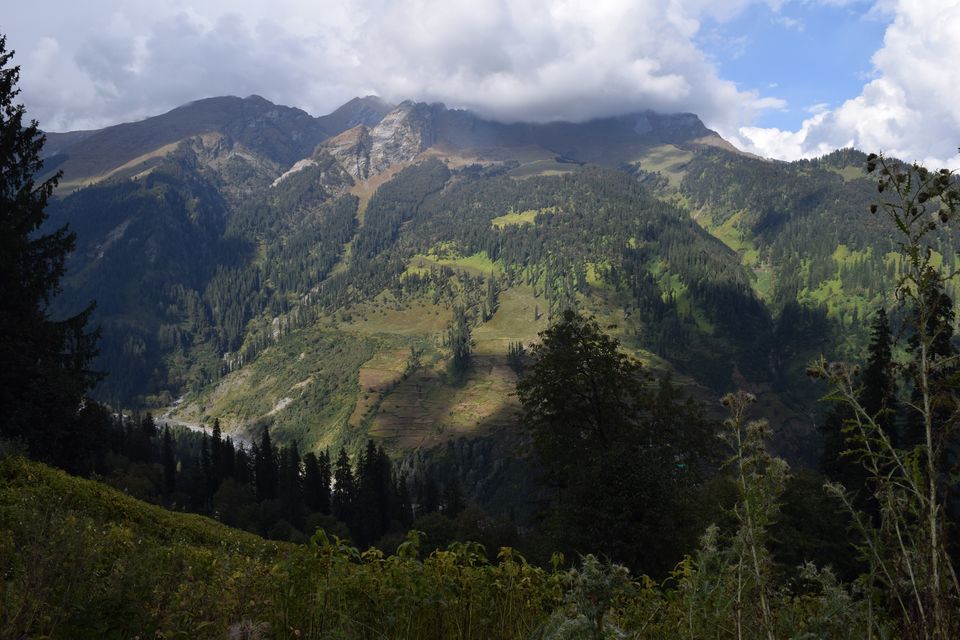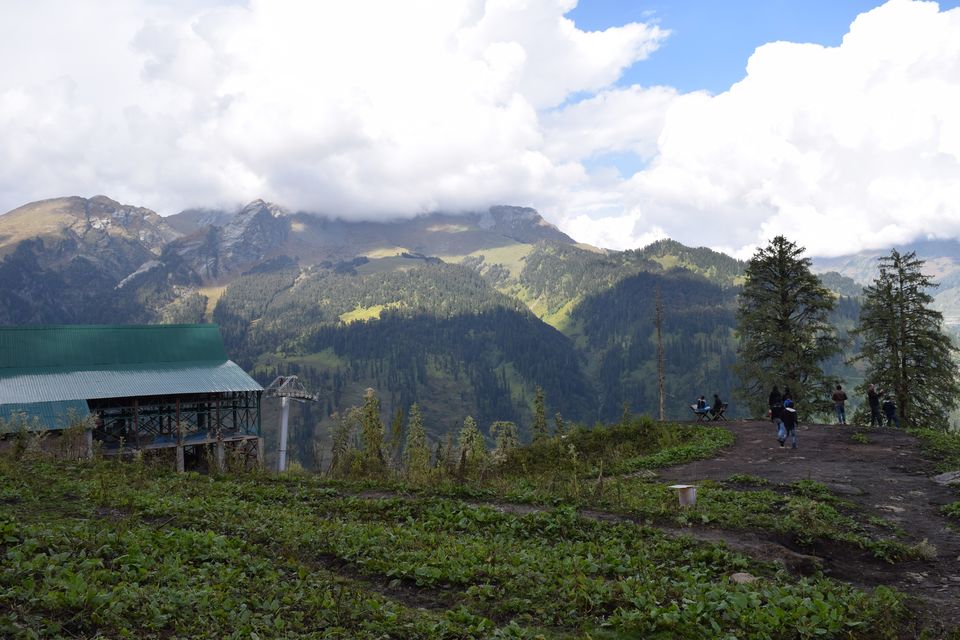 If only rope-way would operate at night, I would have spent the whole night there. Reluctantly we descended the rope-way, bidding goodbye to Solang.
The whole day trip left us refreshed and rejuvenated. We ended up with a stroll and late dinner on Mall Road, till we retired to the hotel room and crashed. This was on account of two days. To know how we spent the third day before departing from Manali, read here.
Frequent Searches Leading To This Page:-
Top manali tour packages for couple from delhi, top manali tour package for family, manali tour packages for 2 days, delhi to manali tour package for couple in delhi, manali trip from delhi