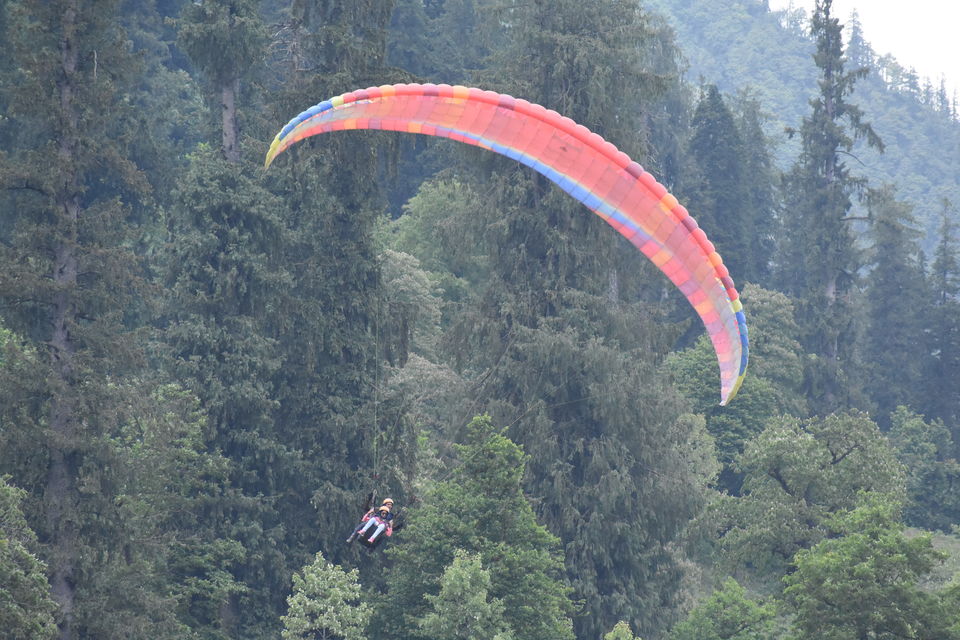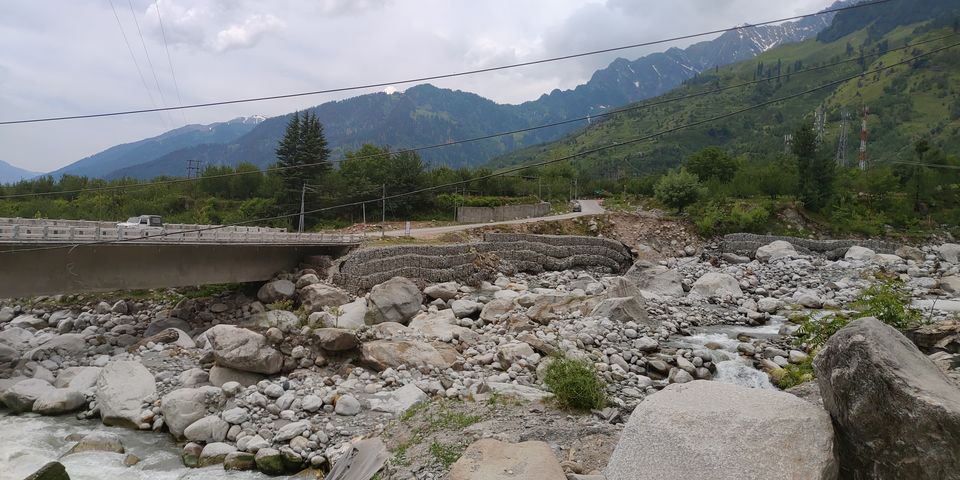 Since ages humans have wings envy. For thousands of years, we have been dreaming up hare-brained schemes to fly like birds. Leonardo da Vinci plans for Mechanical winged contraption known as Ornithopter which was further made possible by wright brothers to taking it to the skies. But still we want to fly like birds, taking off under our own power and gliding effortlessly once we are airborne.
When heading to Manali for a vacation two absolute essential destinations in an itenary are Rohtang pass and Solang valley. Solang Valley is one of the most popular tourist destination in Himanchal Pradesh. A favourite for adventure seekers, Journey enthusiasts and thrill lovers and activities to do are Paragliding, Quad Biking (ATV ride) , Horse riding, Zorbing, River crossing and Rope way etc. In my opinion Paragliding is the most adventurous and thrilling activity out of these.
Since we were at Manali, So we have decided to try Paragliding at Solang Valley. Solang nalllah derives its name from Solang and Nallah. It is 14 km from Manali at an altitude of 2590 mts. It is on the way to Manali Rohtang road. To reach Solang one has to take diversion from place called Palchan to go to Solang.
Manali ___13km___Pallhan______3.9km__Solang
A taxi to Solang will cost you around 1500 to 2000.
We started our journey around 10 a.m. from Manali and reached around 11 a.m. due to traffic till Palchan as it is common road for vehicles to Rohtang till Palchan. Rohtang pass and Solang visit can be possible in one day if you start early, but I suggest keep separate day to enjoy fullest. It was beautiful sunny day and the weather was pleasant. Our driver took the vehicle up to the barrier near the landing area. Lot of vehicles were there and some people were busy with various activities and some were munching and eating Hot magi, steamy hot Momos, chips, Omelets with Hot tea.
After getting down from vehicle we headed towards the main ground to inquire about the Paragliding. There were two booking counters. They told us that two types of flights are there, short (2-3 minutes) and Long flight (10 -12 minutes) and the charges were 1000 for short flight and 3200 for long flight. Charges for long flight includes charge for Rope way also because for long flight one has to go at the top of hill which is around 550 mts (1600 ft) vertical height from landing, and for short flight one has to walk to the place which is slight above the landing point. But to get real feel and thrill one must take long flight. The rope way is around 1.4 km distance from bottom to top, If somebody don't want to enjoy paragliding then one take Rope way ride, the charge per person is Rs 650. to and fro.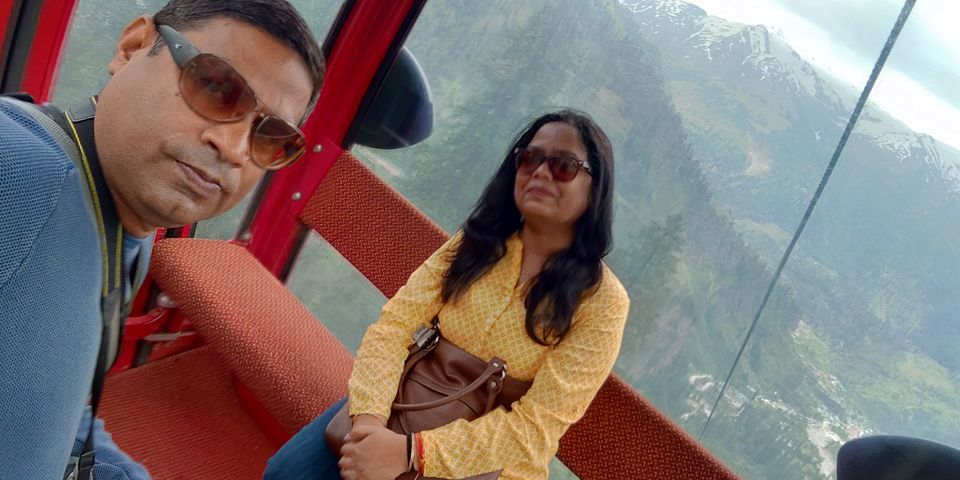 We booked long flight for us. My daughters were very much excited and thrilled, we took ropeway and reached at top, it was around 5-6 minutes of ride. After getting down we climbed further to reach take off site for Paragliding. The professional glider reached the site with their gear, my elder daughter decided to go first, so they geared up with her with all safety belts of glider and also tied himself with that. Then they started running on the slope and suddenly they took off from the cliff and next moment they were in the air. They were gliding like a eagle in the sky and after remaining 8-9 minutes in the they landed smoothly on the ground, then came my younger daughter, she was little bit skeptical initially but trainers/experts made her comfortable and she enjoyed it thoroughly. My wife clicked best photos of our life while we were enjoying the paragliding. I must tell you, it's a experience you will never forget and always cherish in your life.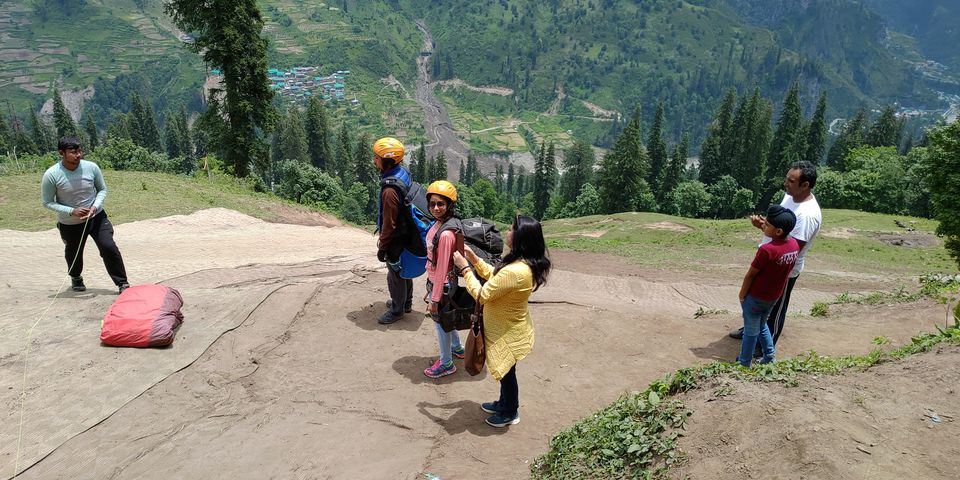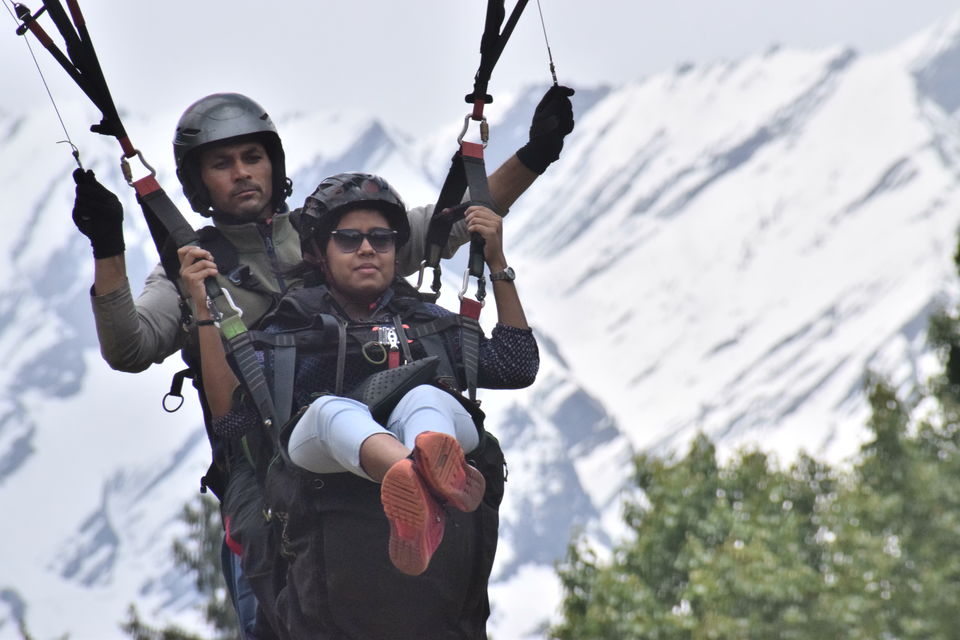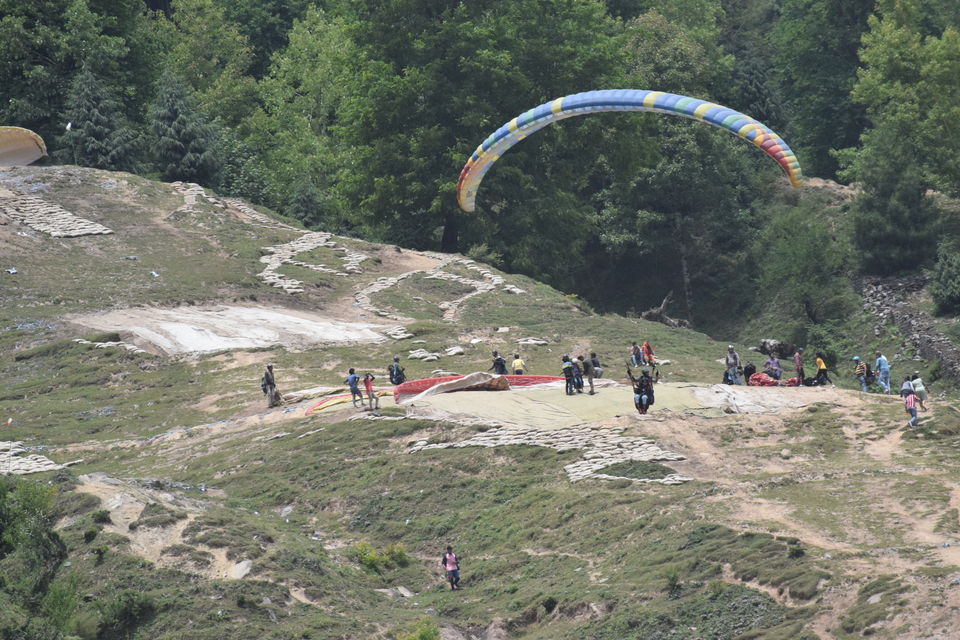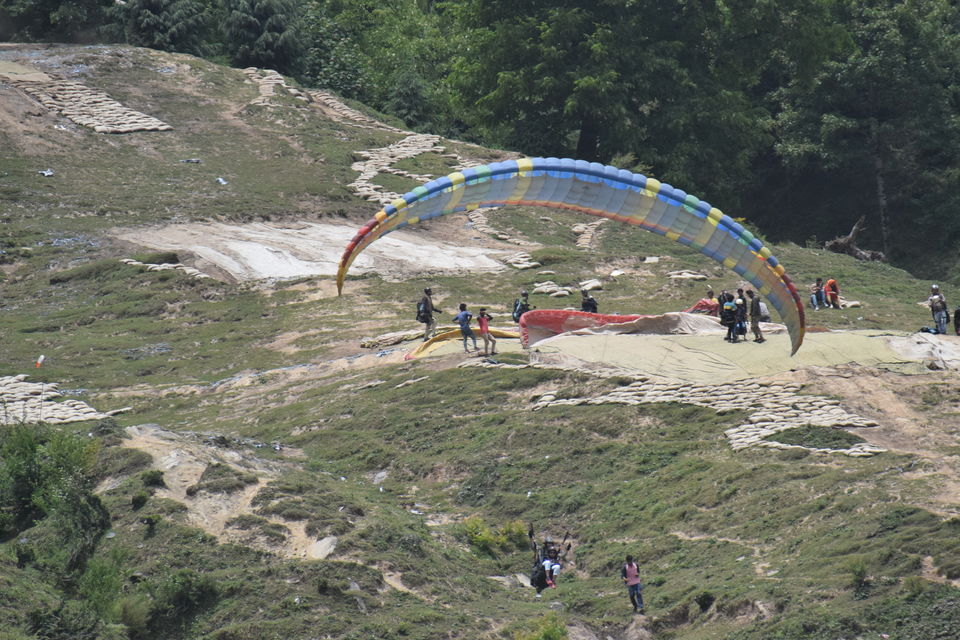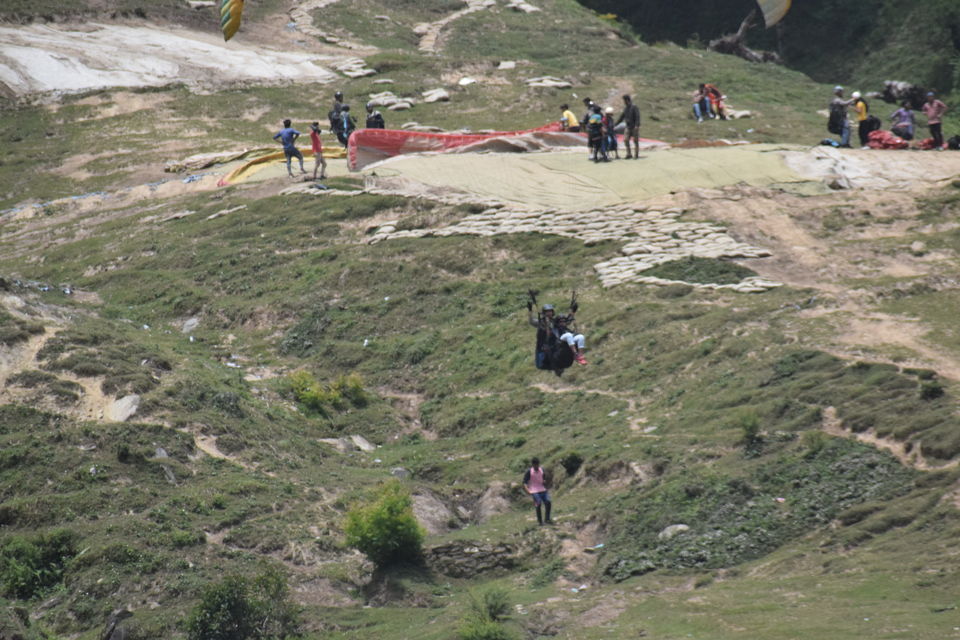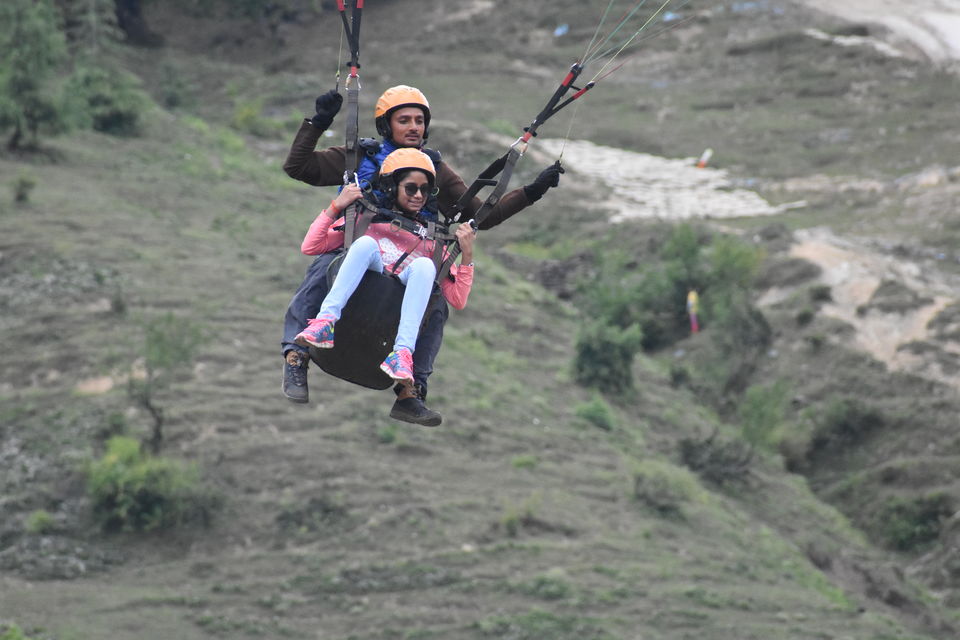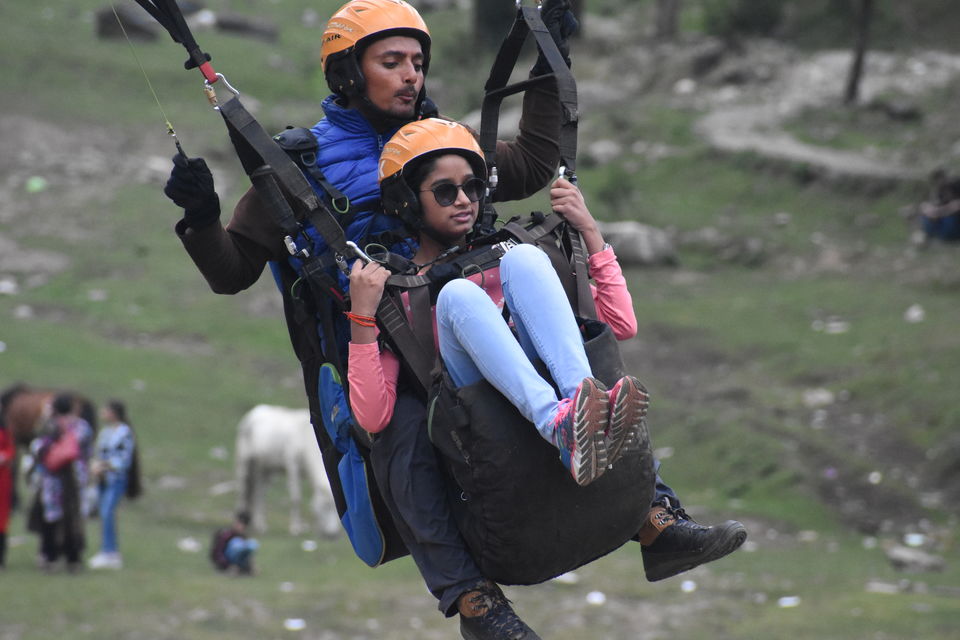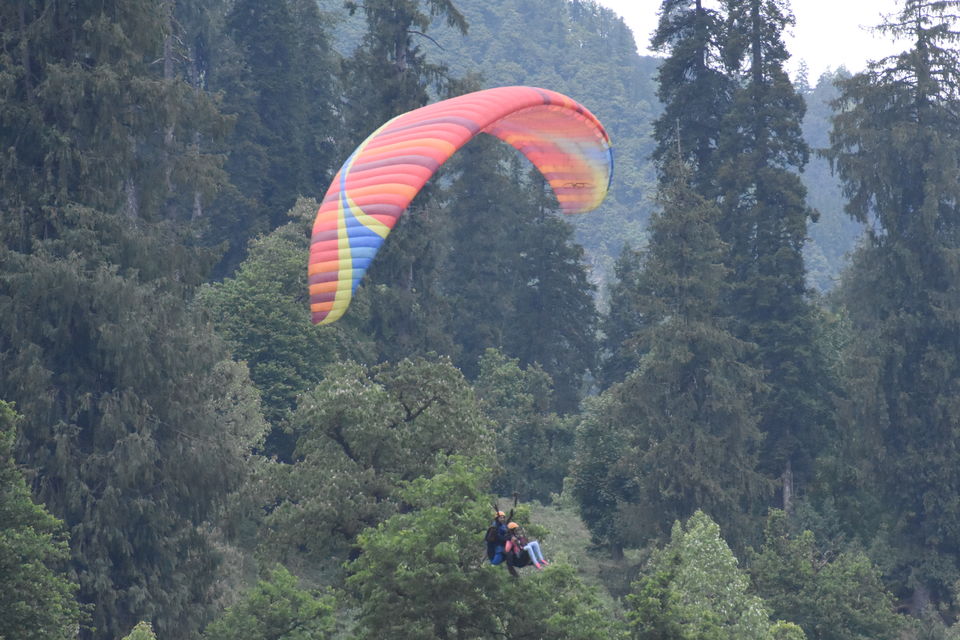 After enjoying Paragliding, we saw lot of ATV bikes there, and then we inquired and found they were going to Anjani Mahadev temple which was 2.0 km uphill ride from there. The other alternative way to reach temple was either horse riding or by foot. The ATV ride is 20 mts one way, horse ride is around 45 – 60 minutes one way , while by foot around 1 to 1: 15 hrs. The charge for ATV ride is 1000 Rs for two persons on bike while Horse riding Rs. 700. We decided to enjoy ATV ride as we never sat earlier on ATV. We took 2 ATV for Rs.2000. ATV has slightly bigger seat than normal bullet and along with rider both pillion ride have to sit behind him. I was thinking how we would fit in there but with the help of driver we sat comfortably, then I saw people of all sizes were sitting on bikes. The journey started and the path was very dusty and bumpy and It is very difficult to walk in case somebody decides to walk. The ride was really thrilling and exciting and you need to be cautious while sitting and should hold bike carefully because besides bumpy and dusty road has curves also. If you are planning to have snaps while riding then hold your camera/mobile tightly otherwise you will lose your mobile. We reached on top of hill after twenty minutes of pure thrill. Then again we walked for around five minutes through the rock to reach near the temple and to reach to the shivling you have to climb around 70 – 75 stairs. After climbing stirs we reached to the shivling, it was beautiful site to watch, A shivling is there with a waterfall falling right over it. The view from top was splendid. In winter a tall and big ice shivling forms at Anjani Mahadeva temple, that's why it is called as Amarnath of Kullu. After staying there for around 45 minutes we came back to starting point.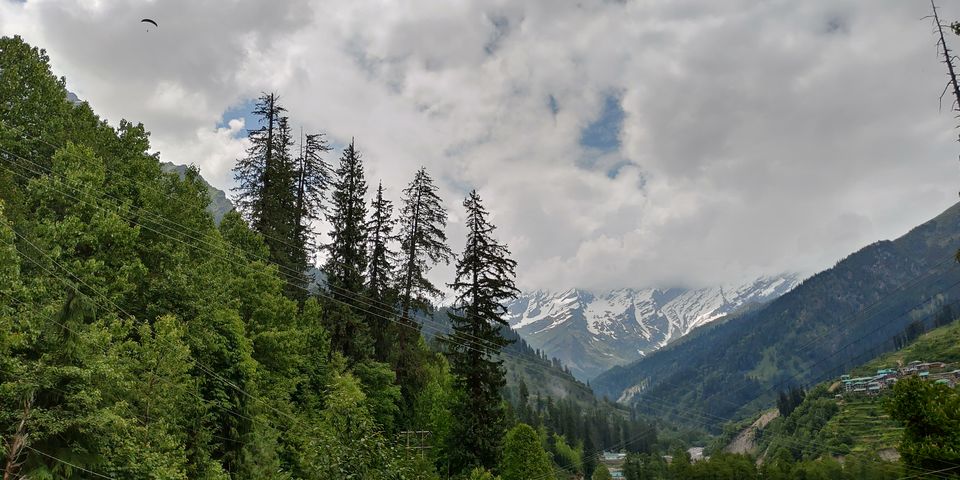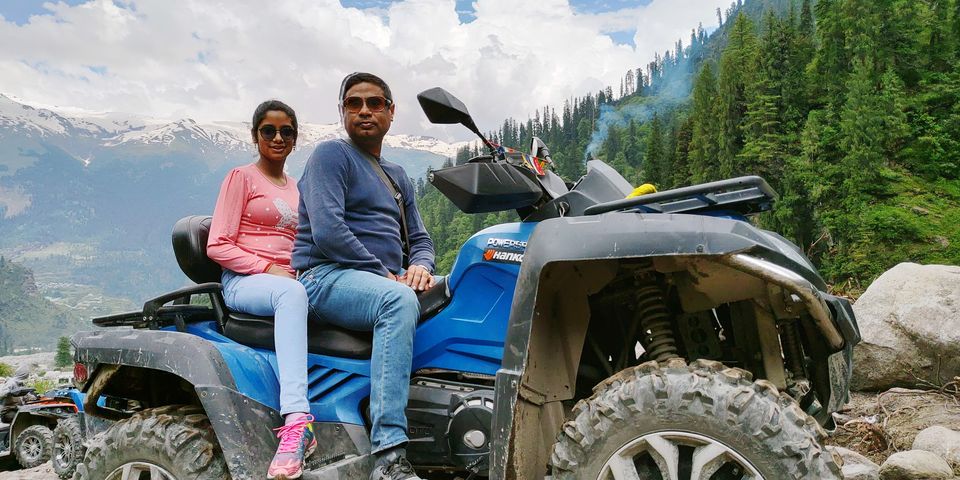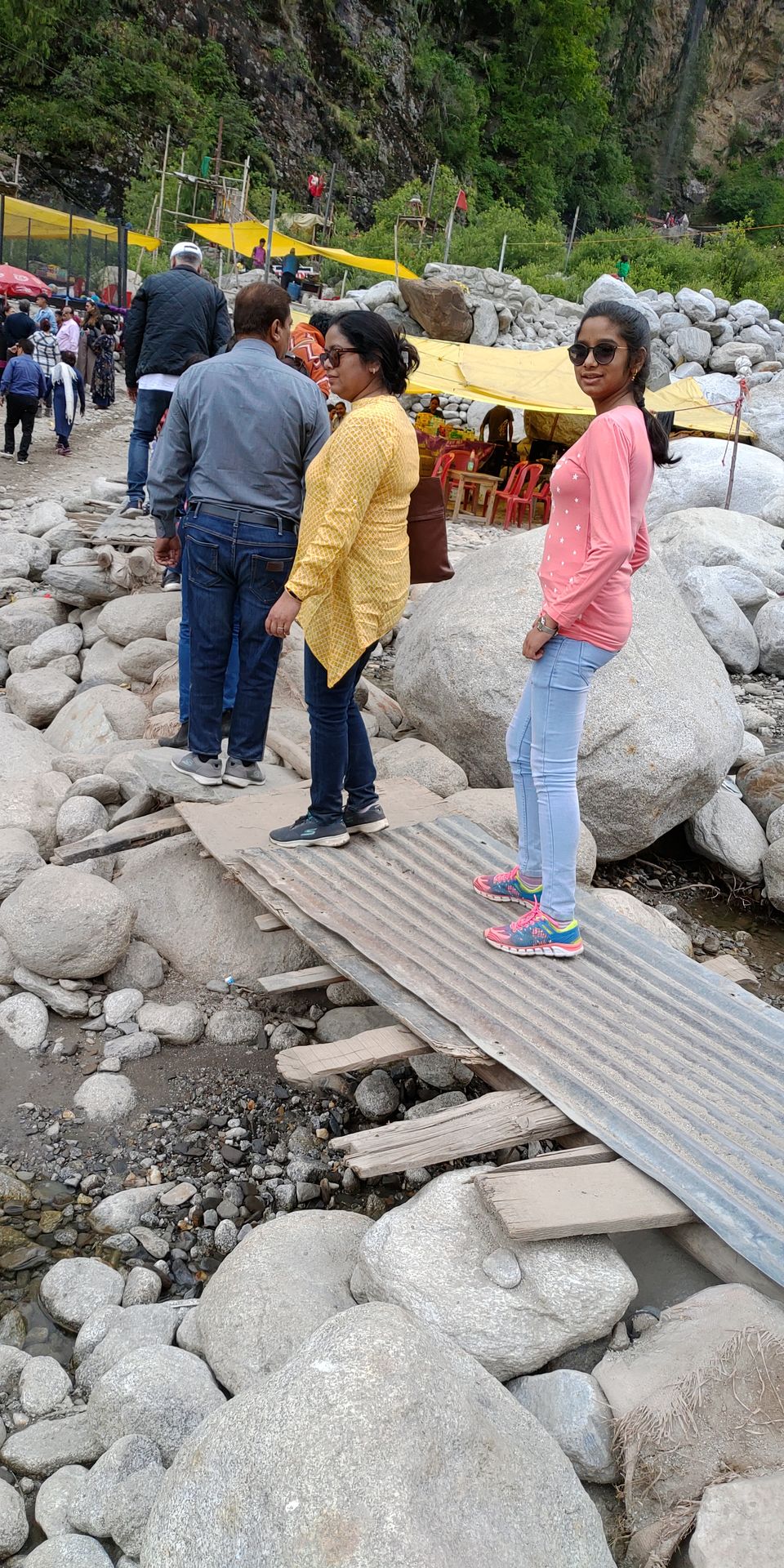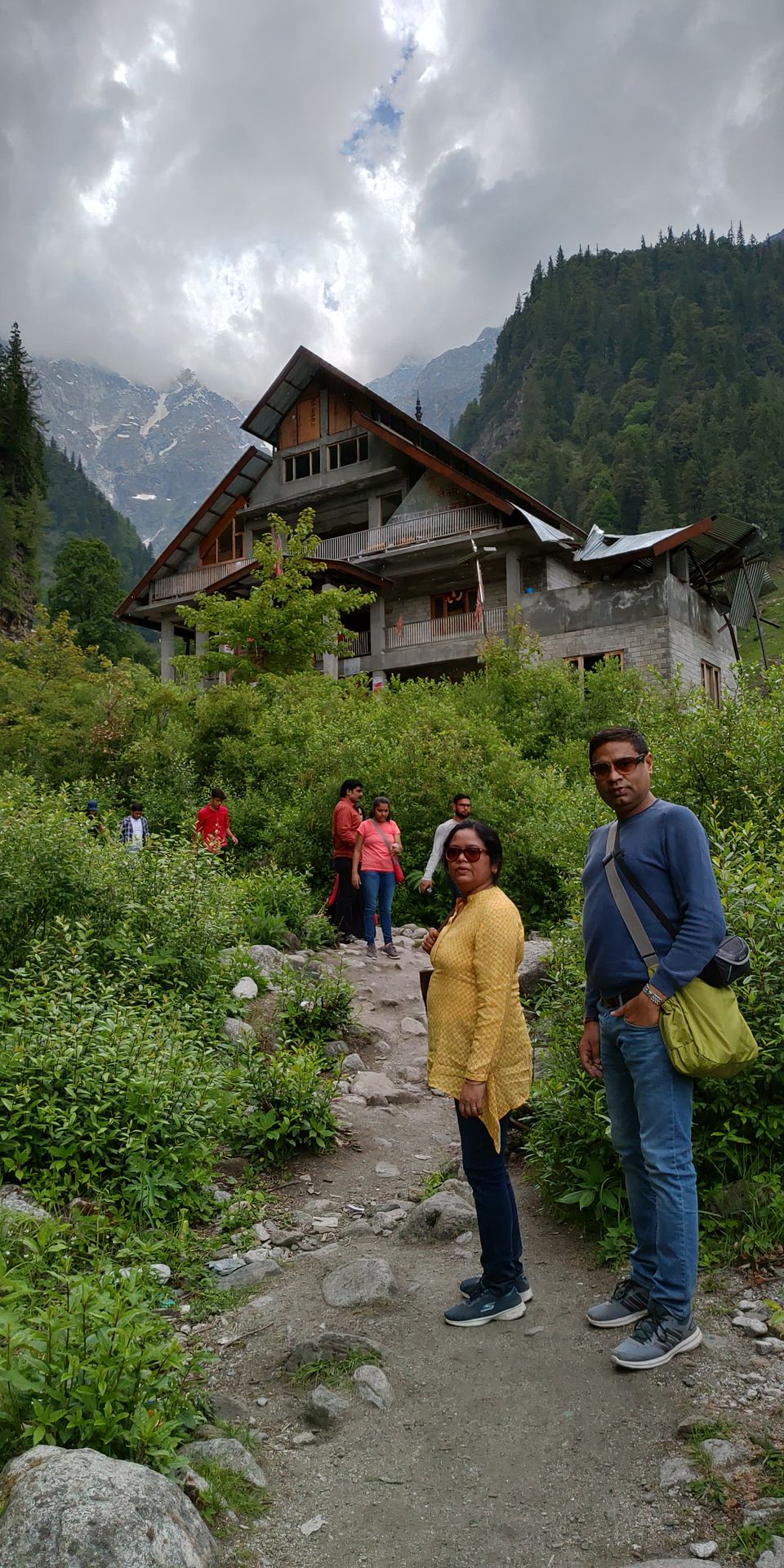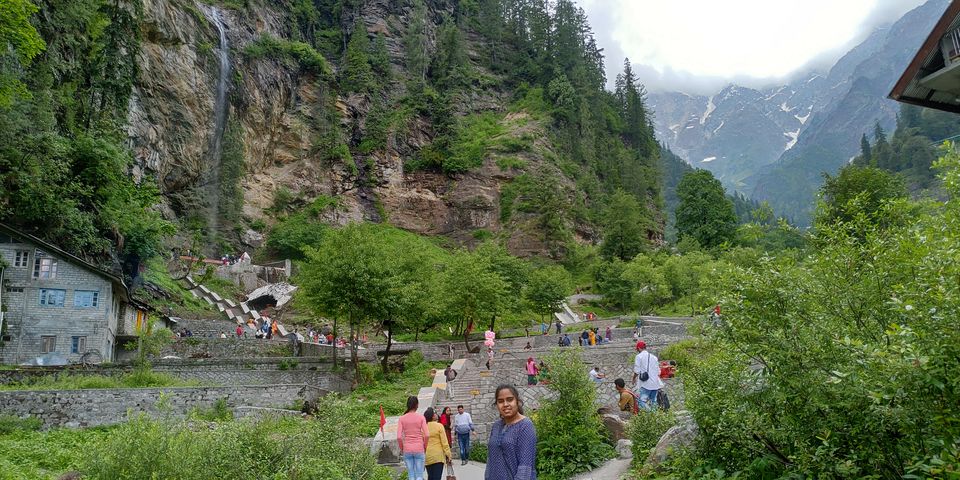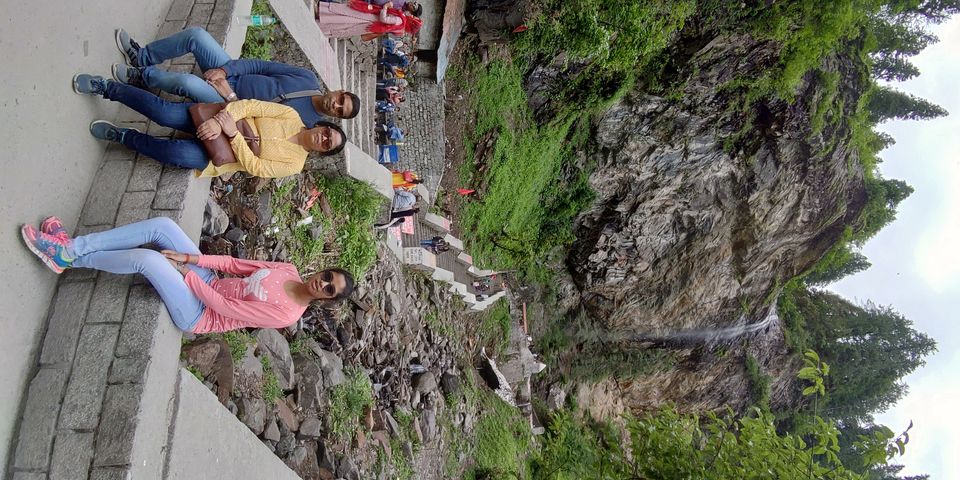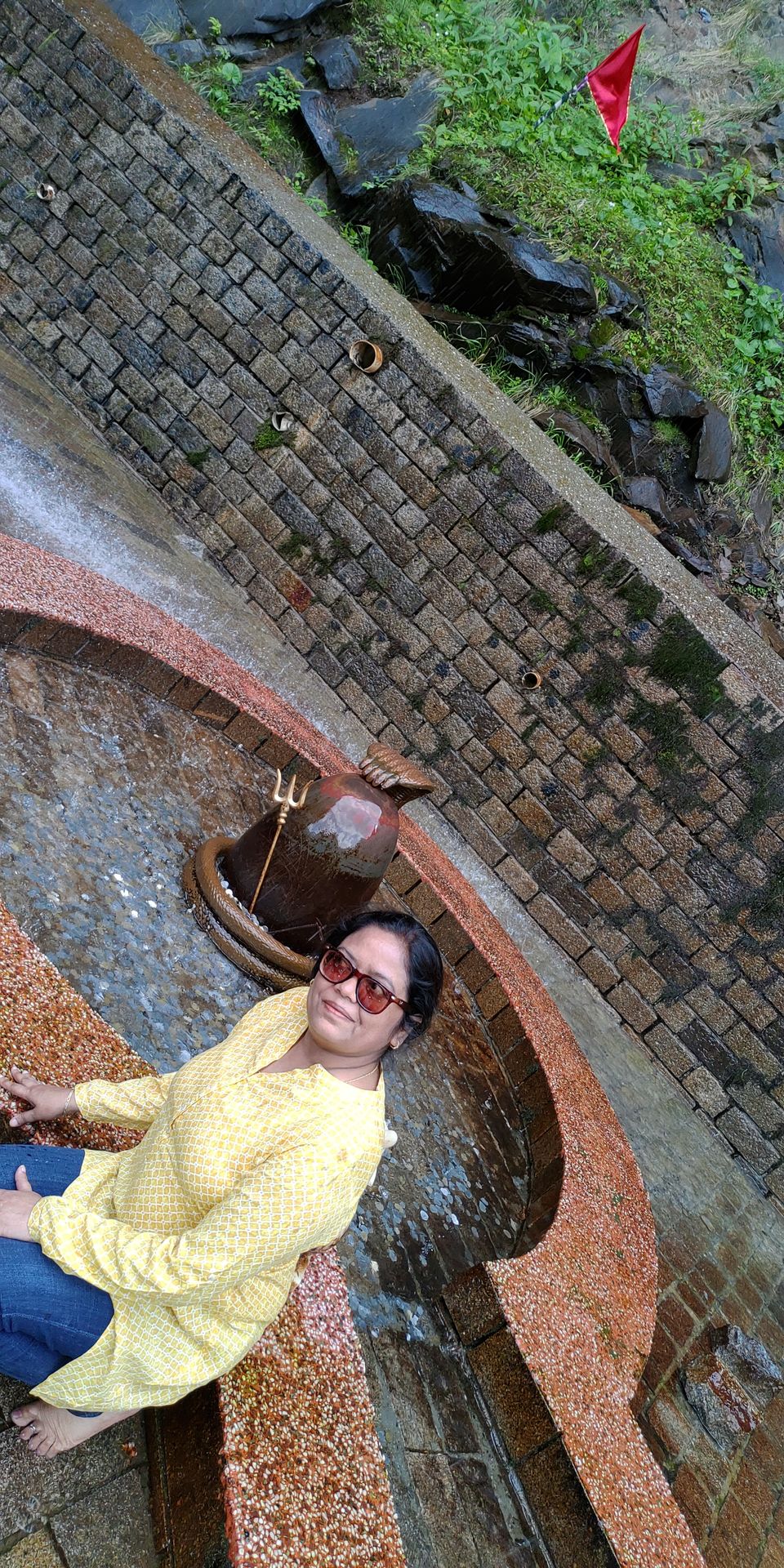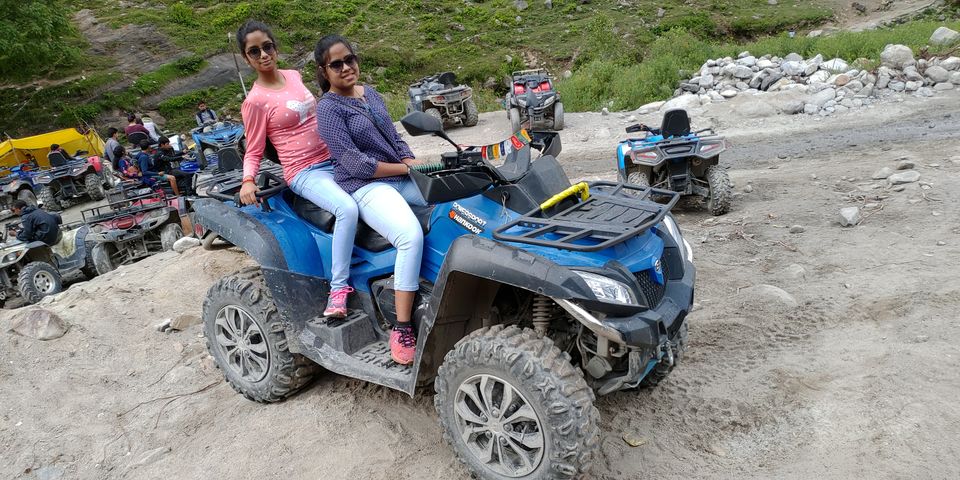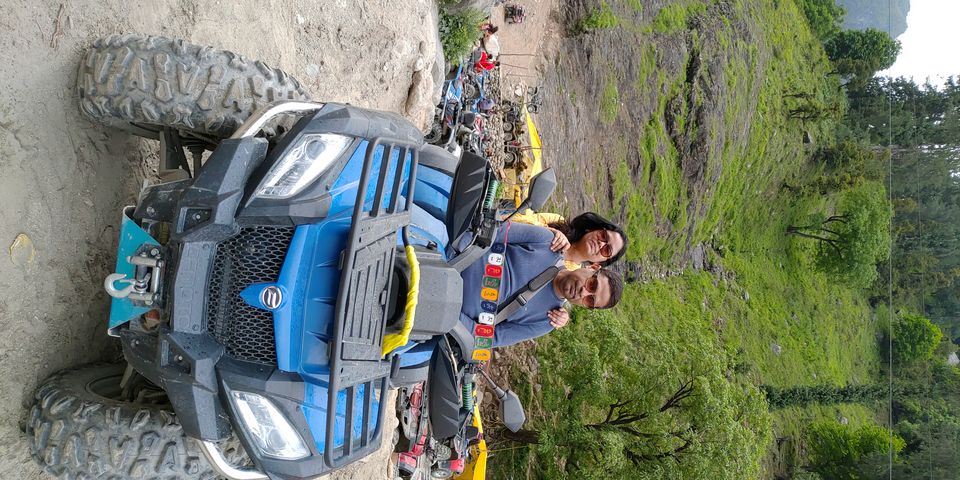 We were feeling hungry after thrilling and adventurous Paragliding, bumpy and dusty ATV ride and decided to visit some shack out of so many. We found one shack at quiet place after short walk run by a himancahli lady. We ordered hot Momos and vegetable magi along with tea. The Momos and Maggi were delicious & yummy. Maggi was Rs.50 and Momo Rs.40, Tea Rs.20.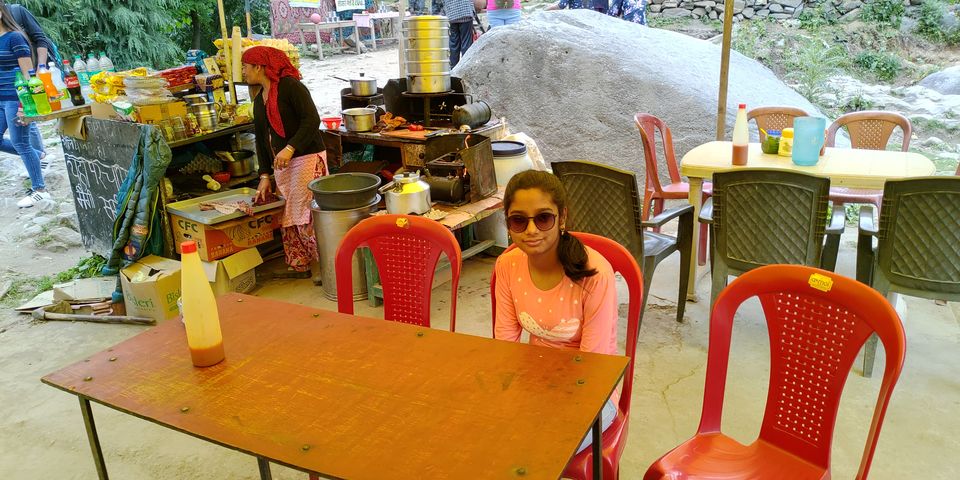 The other activities which can be enjoyed there were Zorbing, river crossing, rappelling and rock climbing. If you take all the activities in one package, the tariff was Rs.1000.
Total Trip cost
Vehicle tariff: Rs.2000, Paragliding charge: Rs.3200 per person, ATV ride: Rs. 1000/ per bike and Snacks cost : Rs. 200
The visit to Solang was Soul soothing and fulfilling.