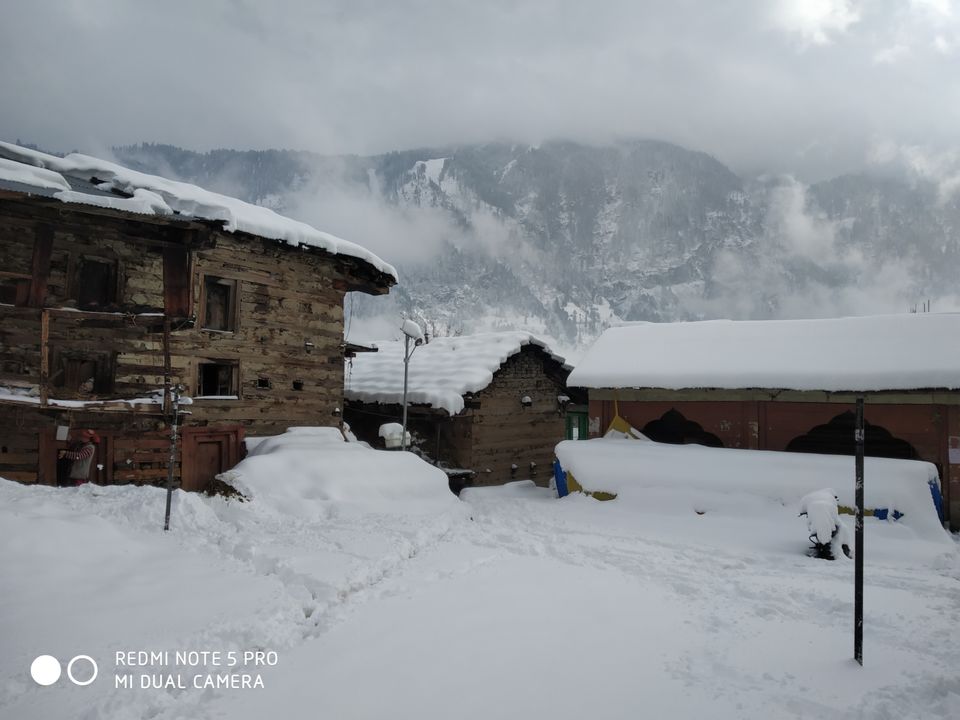 Video link -https://youtu.be/K_XcUO8GBuY
Took a early morning flight from Nagpur to Delhi ,
9:30 Am Delhi Temperature 7℃ -we reached Delhi Terminal 2 took a metro to noida 18 to meet some friends and to have our brunch .
Left noida 18 by 4:00 pm to catch the bus to manali
The AC semi - sleeper bus will cost you 800-14000 rs from Delhi to manali .
Took the bus at 6:00 and after the long tiring day in Delhi we slept immediately ,woke up for dinner break on mayur dhaba some where on Delhi -jammu highway (expensive) and again slept with a hope of waking to a snowing morning .
Video link - https://youtu.be/K_XcUO8GBuY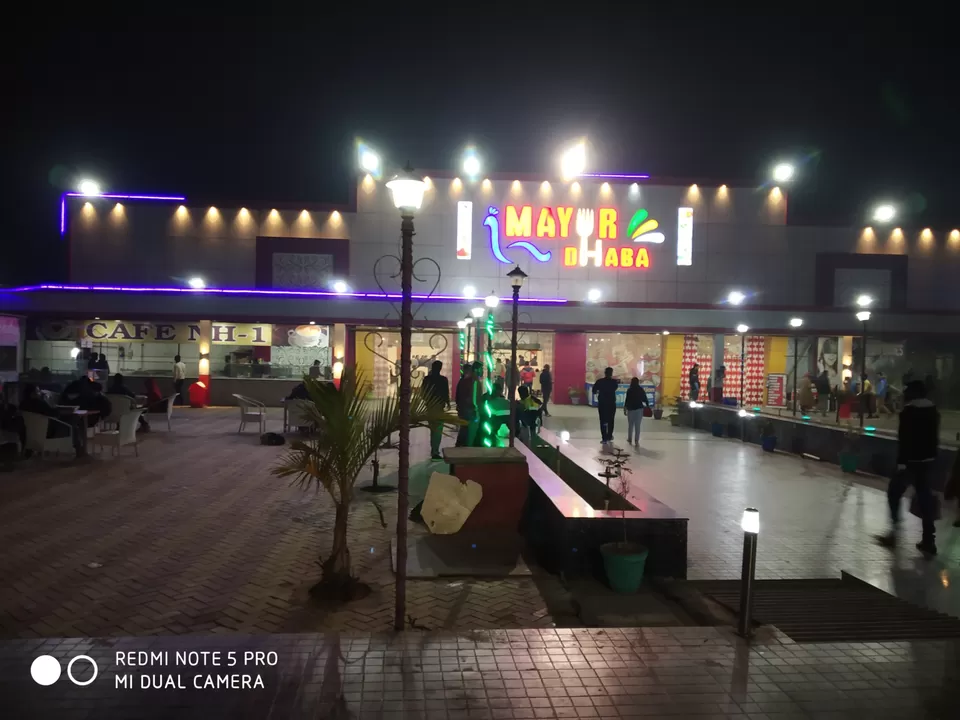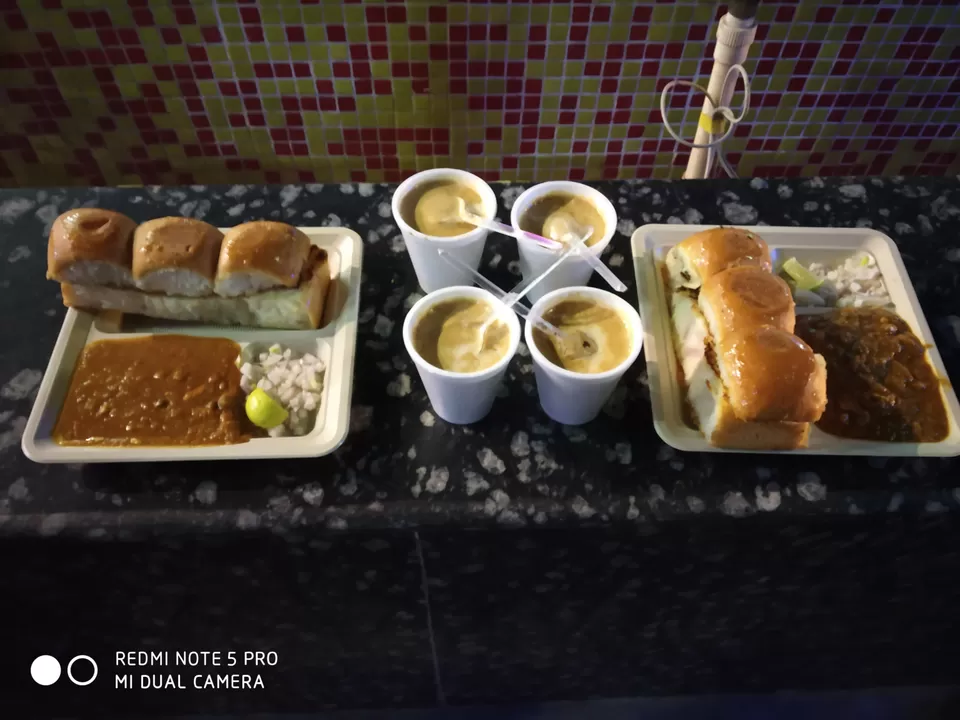 Video link - https://youtu.be/K_XcUO8GBuY
7:00 Am @Manali - temperature -4℃ Boy oh Boy ! what a beauty .To our luck ,manali welcomed us with year heaviest snowfall .The bus dropped us 18 km before manali as roads were blocked due to heavy snowfall and we took 4*4 gypsy (who charged almost same as the airline charged -bargain as much you can ) .we booked the Zostel which is in the heart of old manali
And to reach there we need to walk 1 km from the place where our gypsy stucked in 2 ft snow .And It was the time we first put our feets into the snow .Even it was tiery to walk on the snow ,the feel took us to Zostel in no time .
Zostel was as expected welcomed us with snow fight and after having fun in snow we got to the room ,jumped to the bed and started to fresh n up to explore manali.
11:30 Am Time for the coffee and brunch which later changed to lunch .we ordered chicken and pbm and left Zostel to explore manali
Headed towards the nearby Manu temple and the view from the temple was breathtaking .
After spending some 30 min at Manu temple we headed towards the famous mall road and to my surprise the dogs at Manu temple come all d way down the hill to see us off .
We shopped , had some snacks and coffee at mall road and it started snowing in Eve ,as we were too much engaged in the beauty of snowfall we forget that we were getting wet ,as soon as the cold breeze hits us ,we rushed to the Zostel and headed to common room for some cups of coffee and jenga .
Met few new travellers shared travel stories had dinner wid mouth watering dal makhni and headed to the room ,plugged all our cameras and electric chadar (to warm ourselves 50 rs for 2 nights ) and slept .
Forgot to mention Zostel charged us 500 rs per dorm
And i heavily recommended for all young travellers.
Video link - https://youtu.be/K_XcUO8GBuY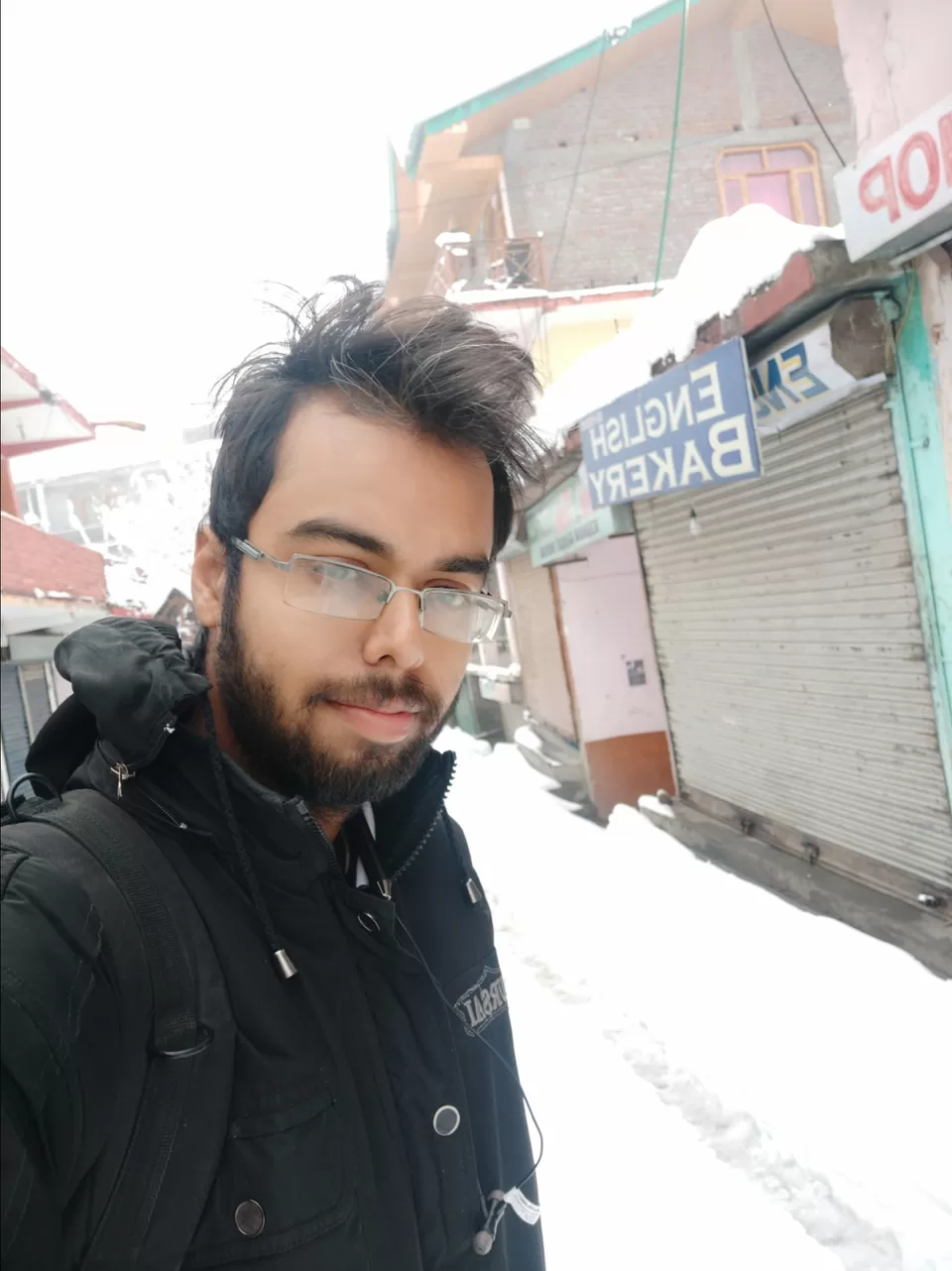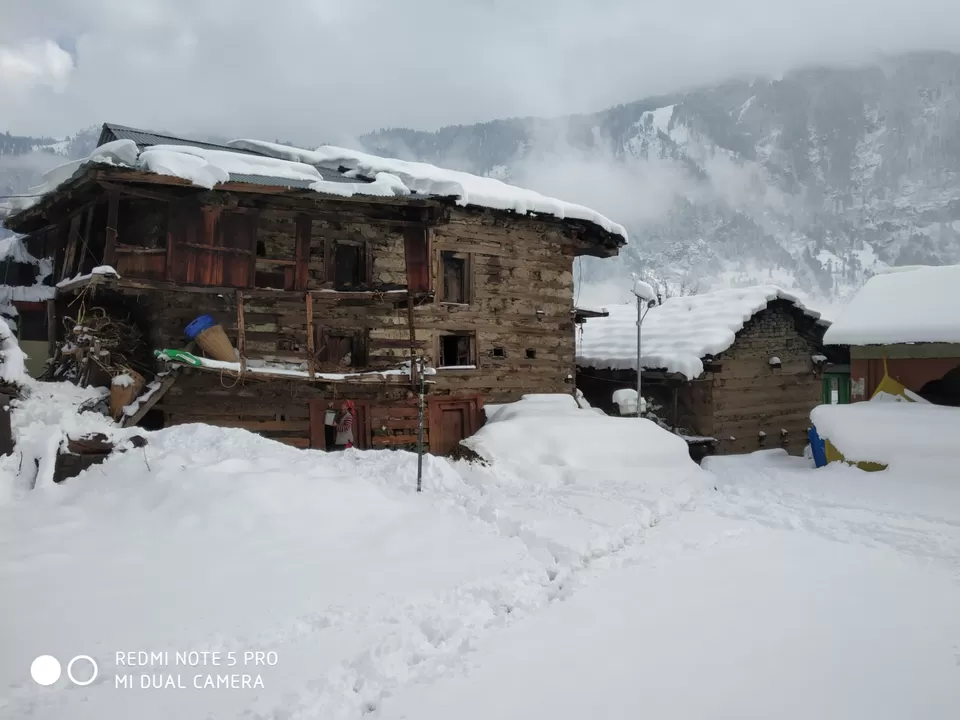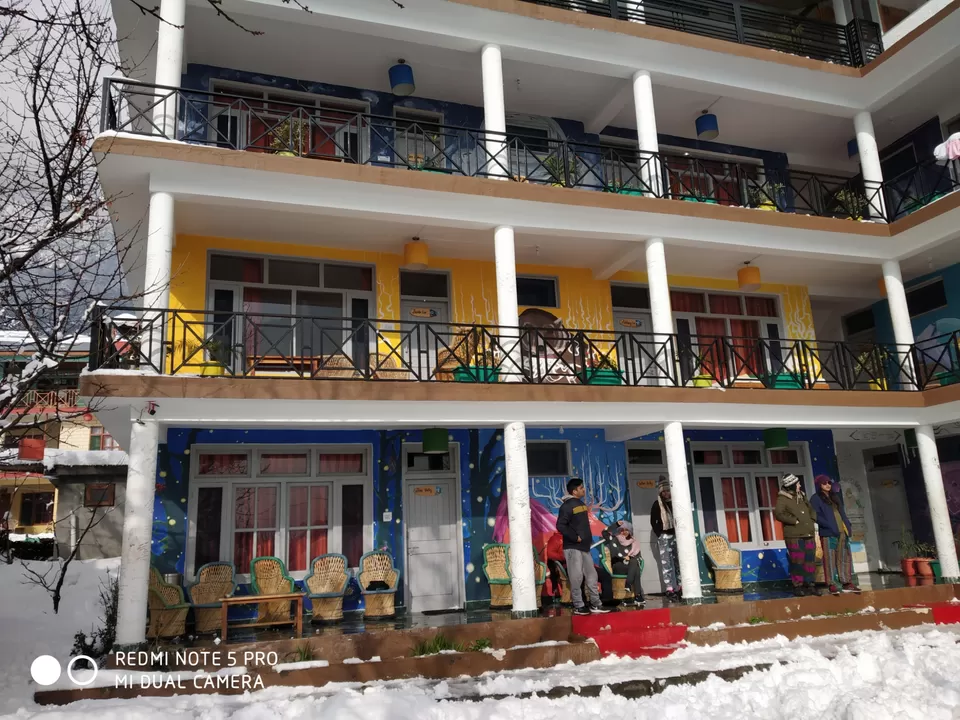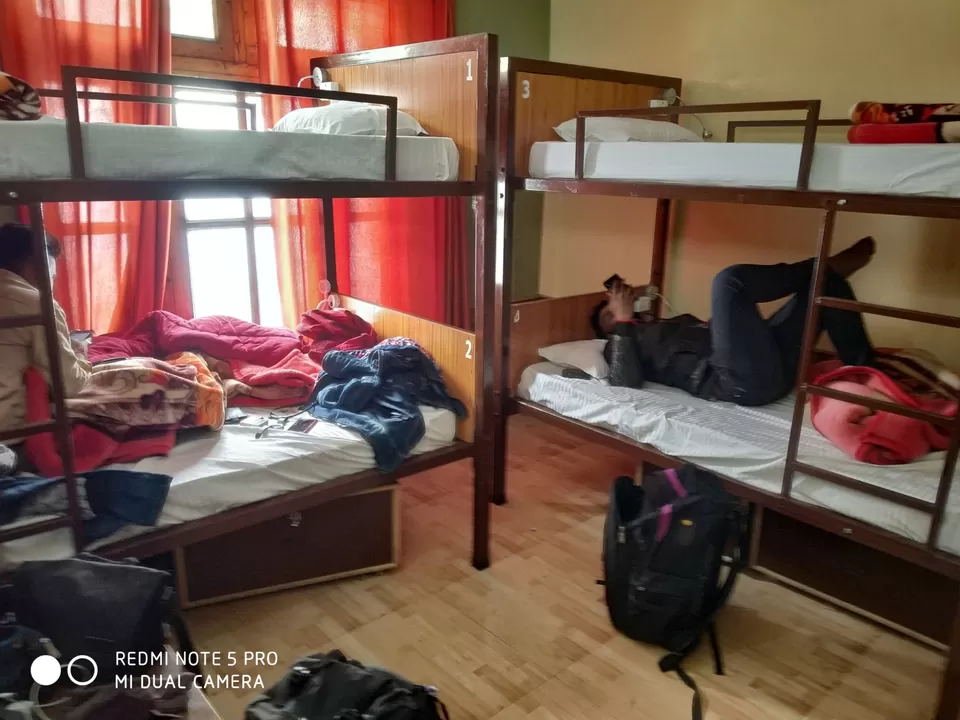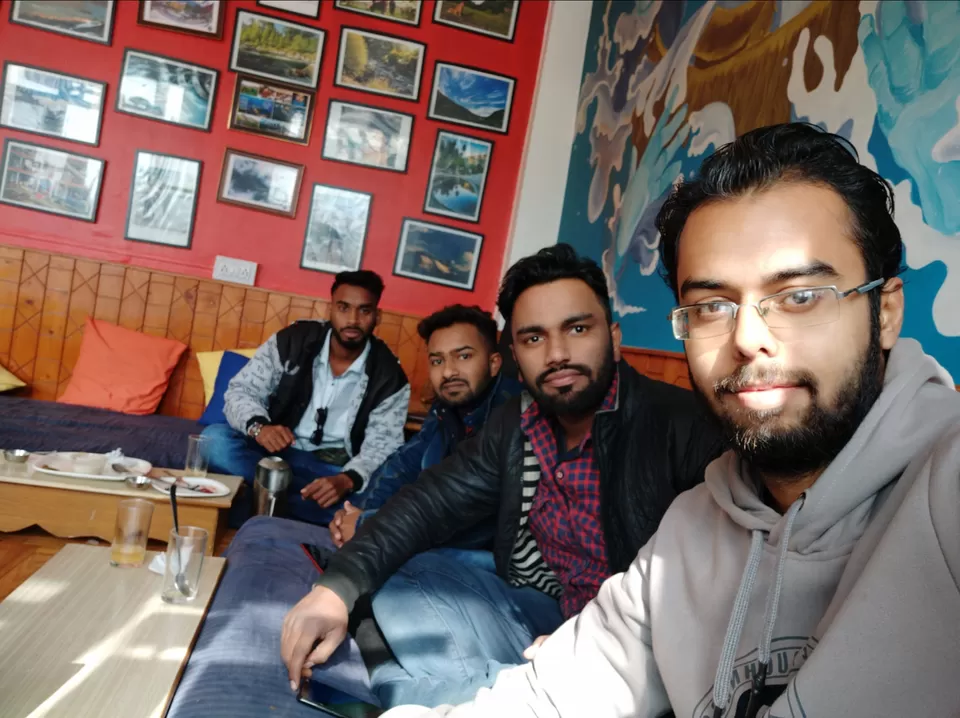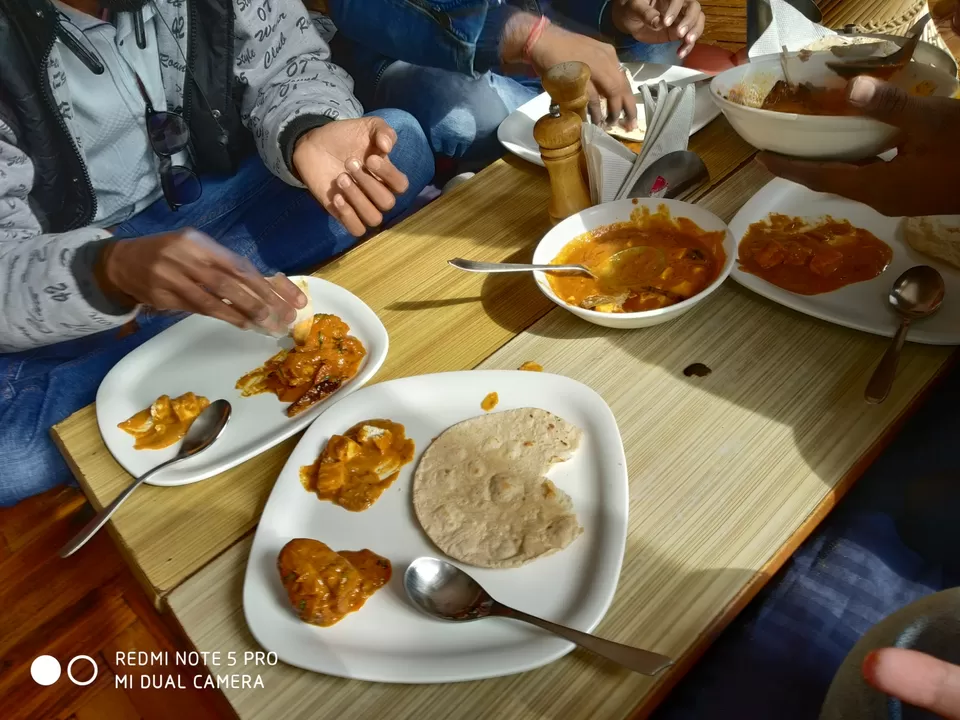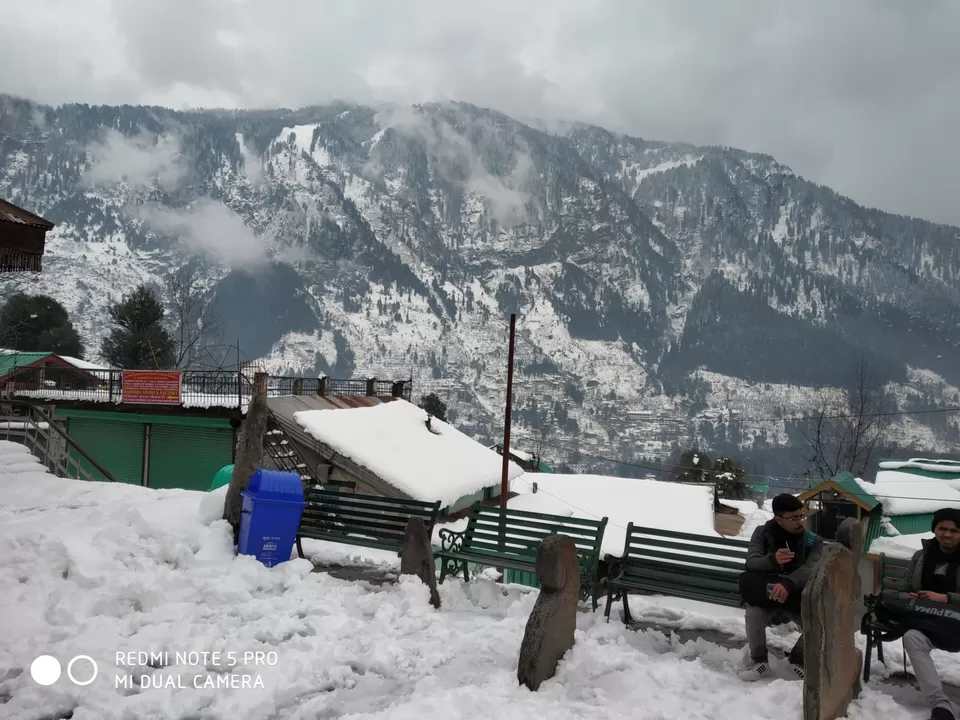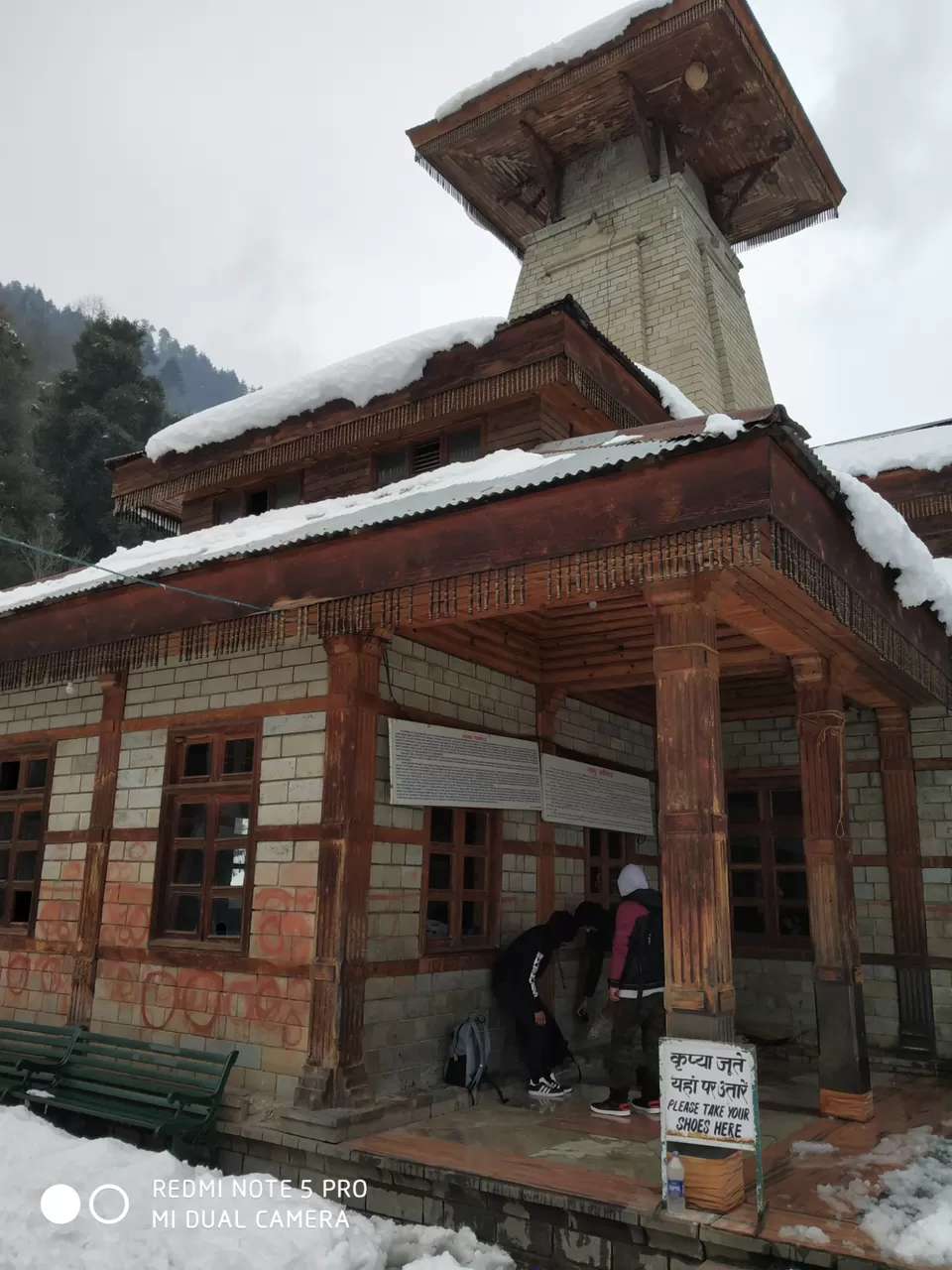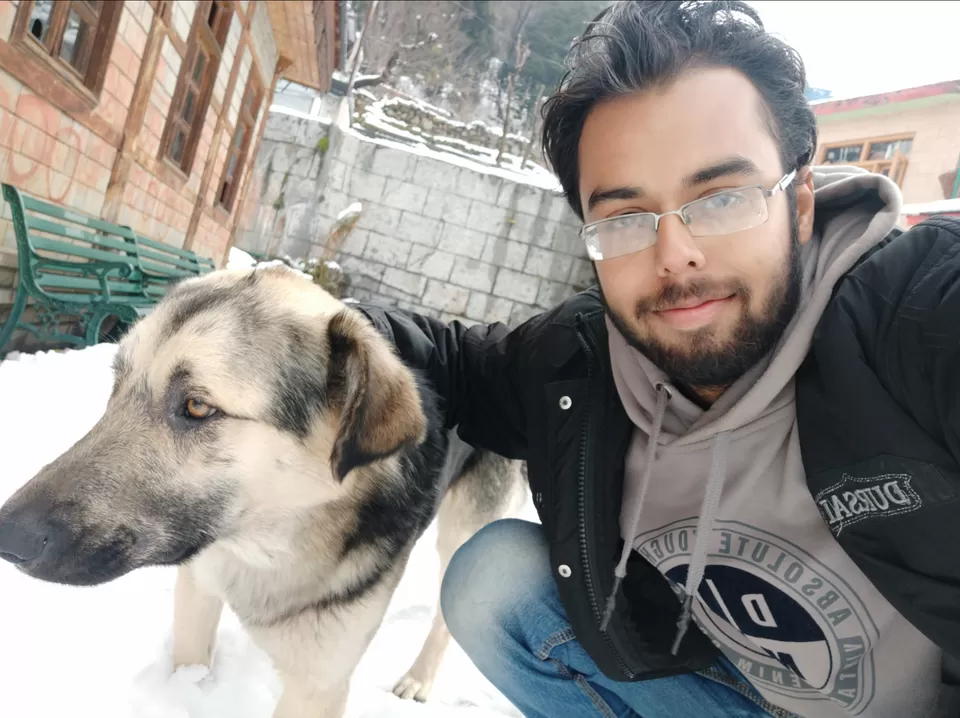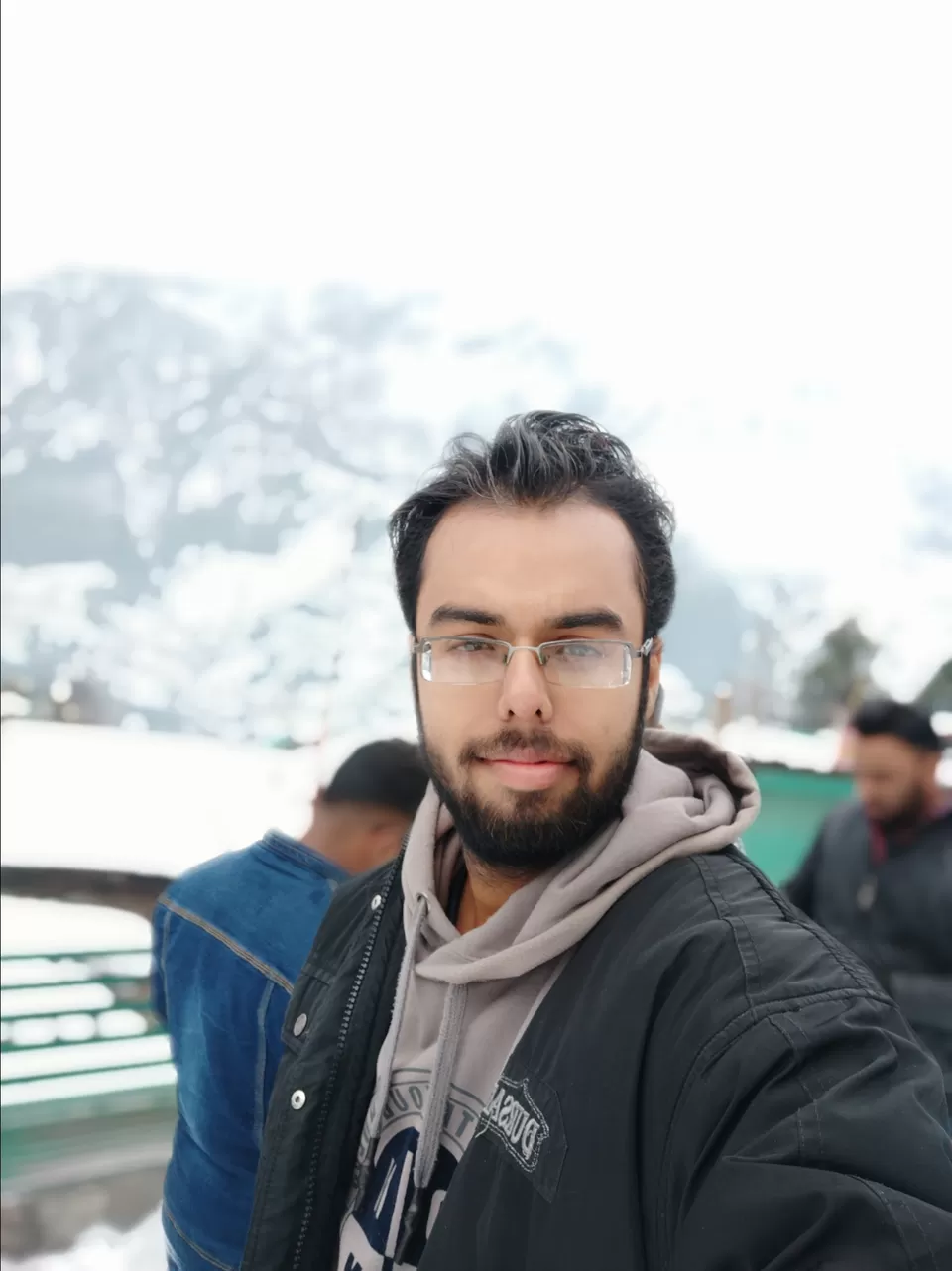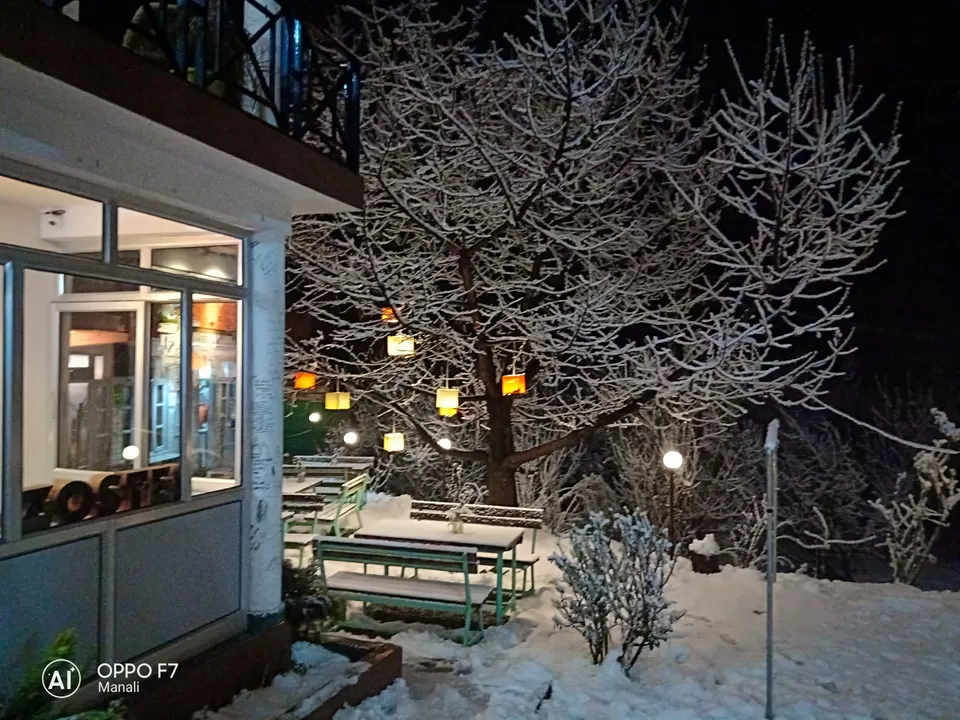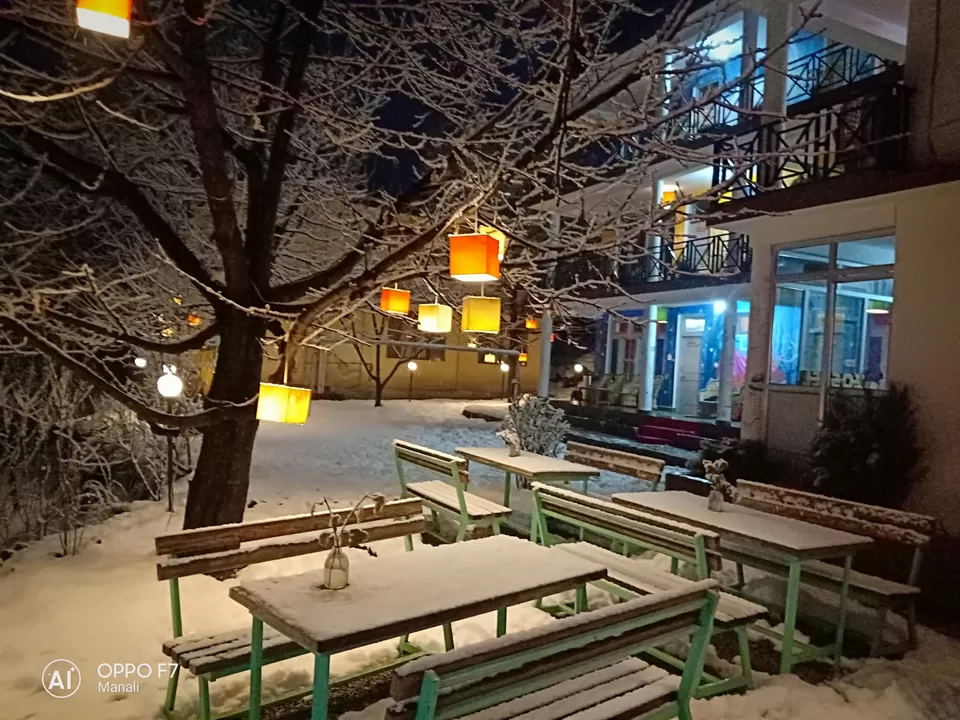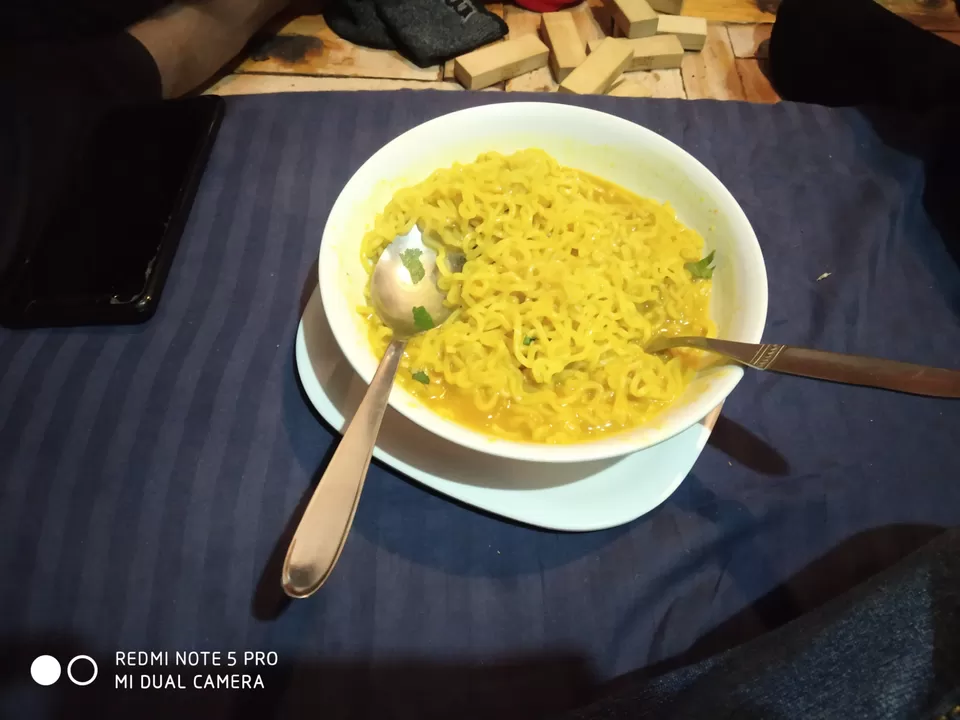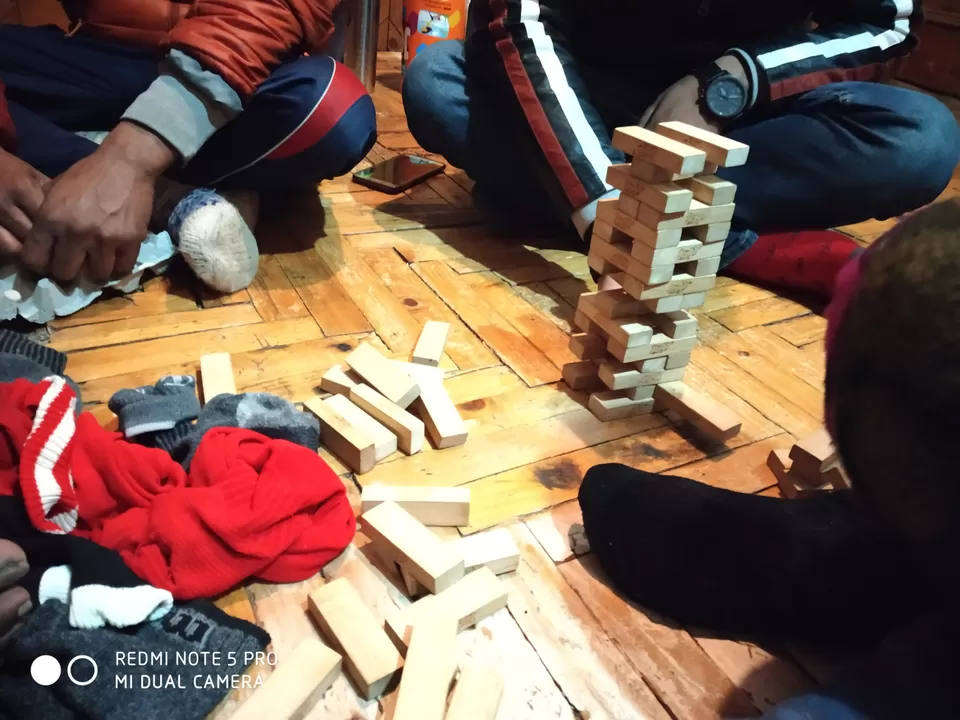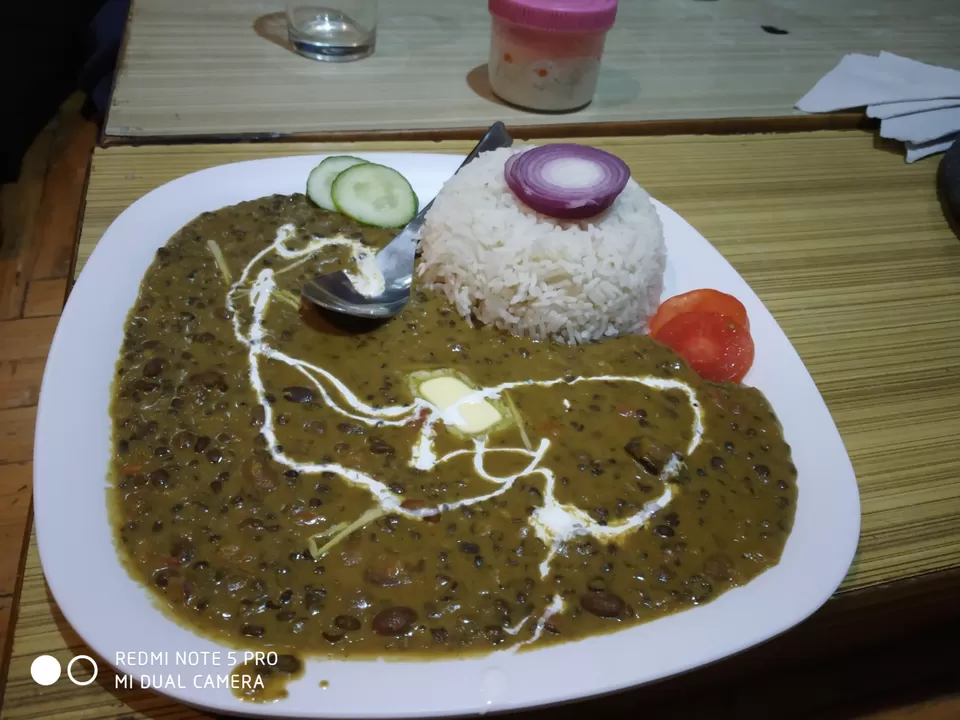 Wake-up to a sunny morning still the temperature was around -5 to -7 ℃ .straightaway rushed to the 3rd floor balcony to catch the glimpse of mountains
and boy oh boy. I can sit here for ages for this view .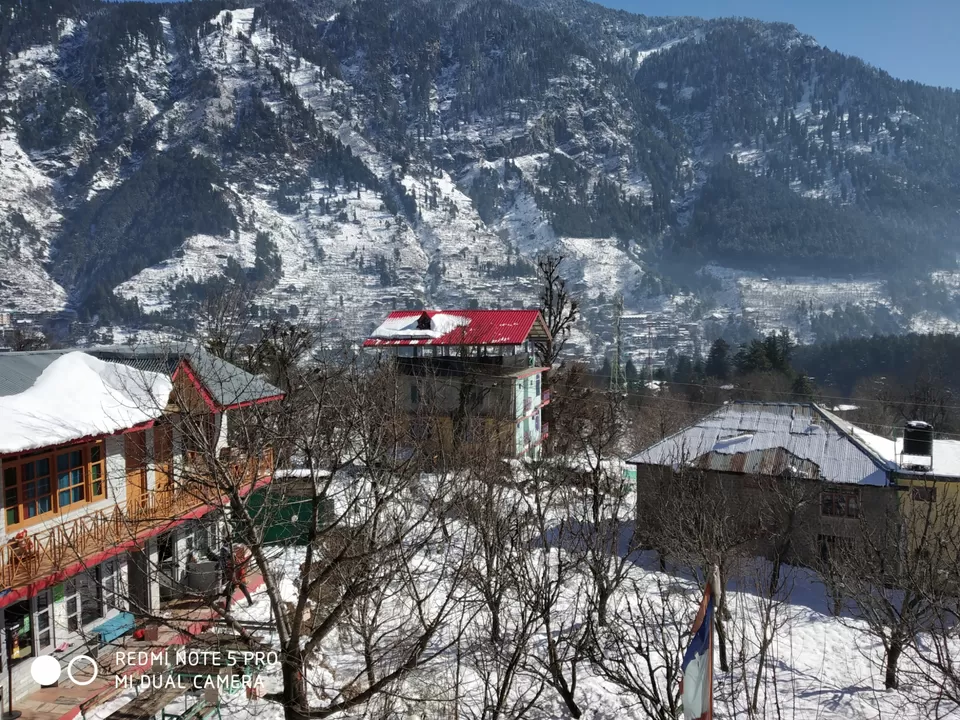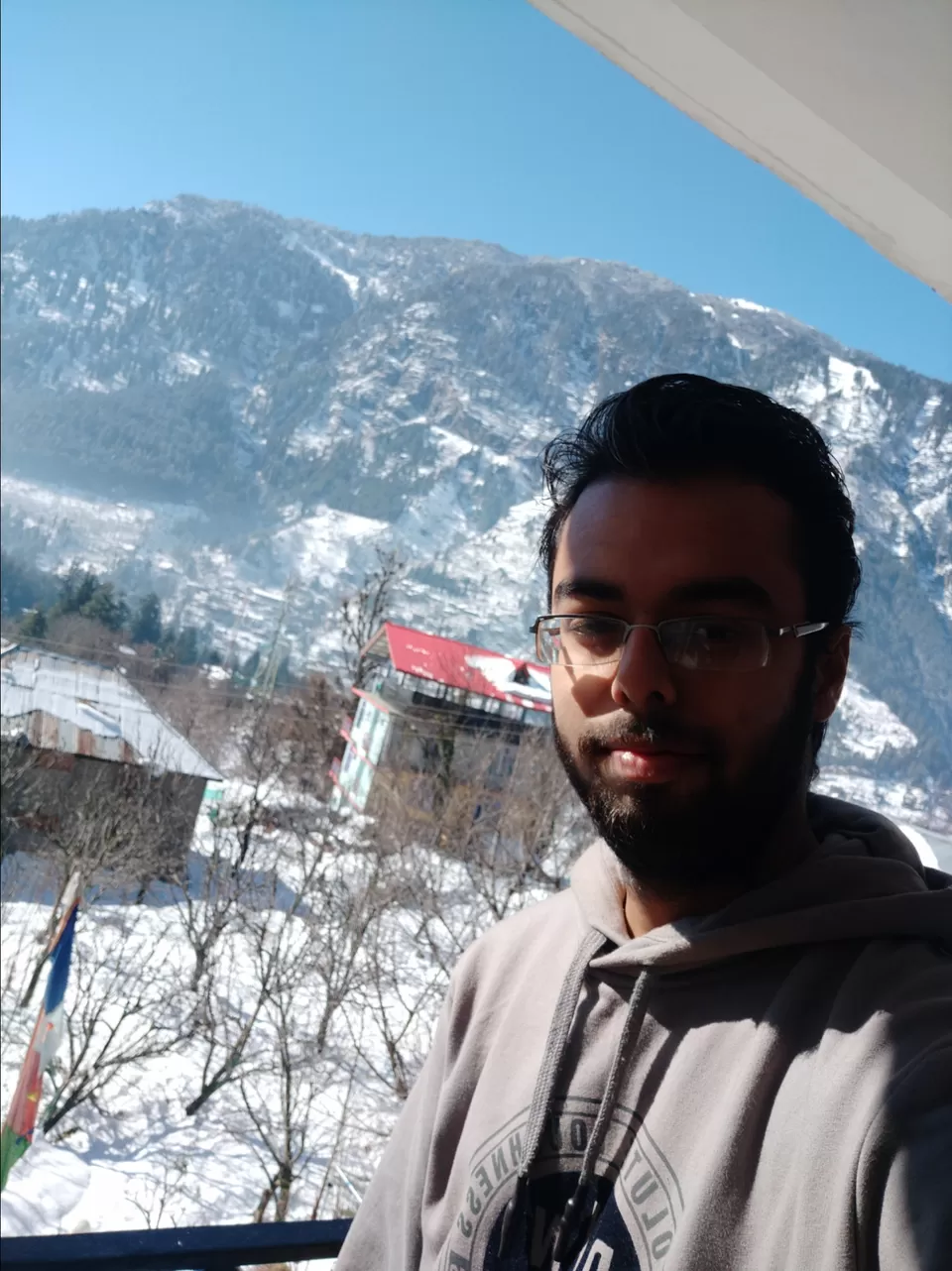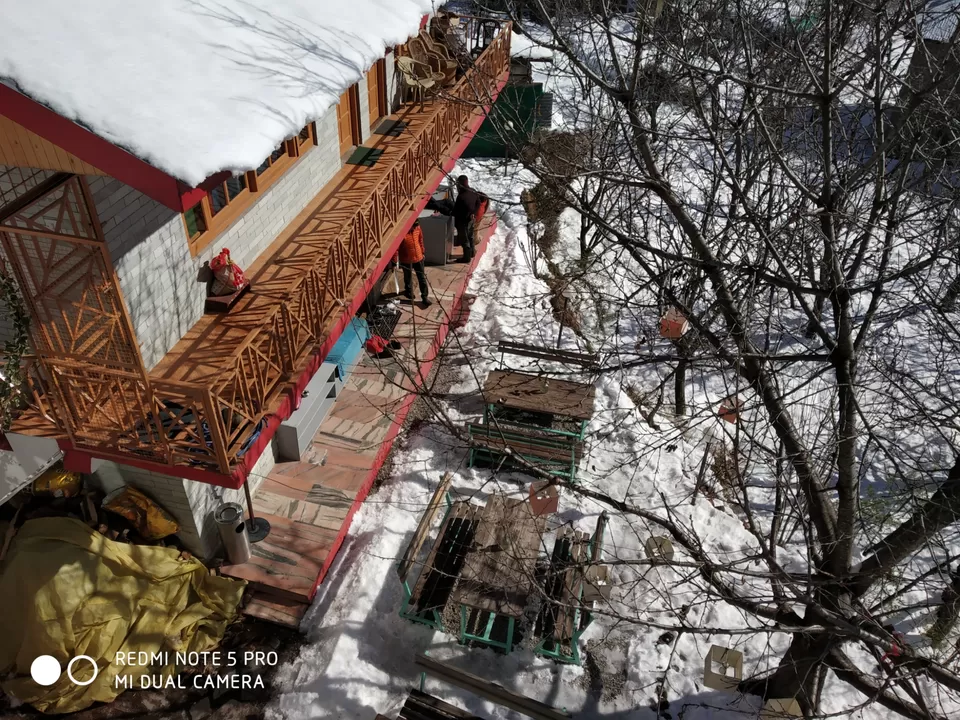 Had coffee (already a addict ) .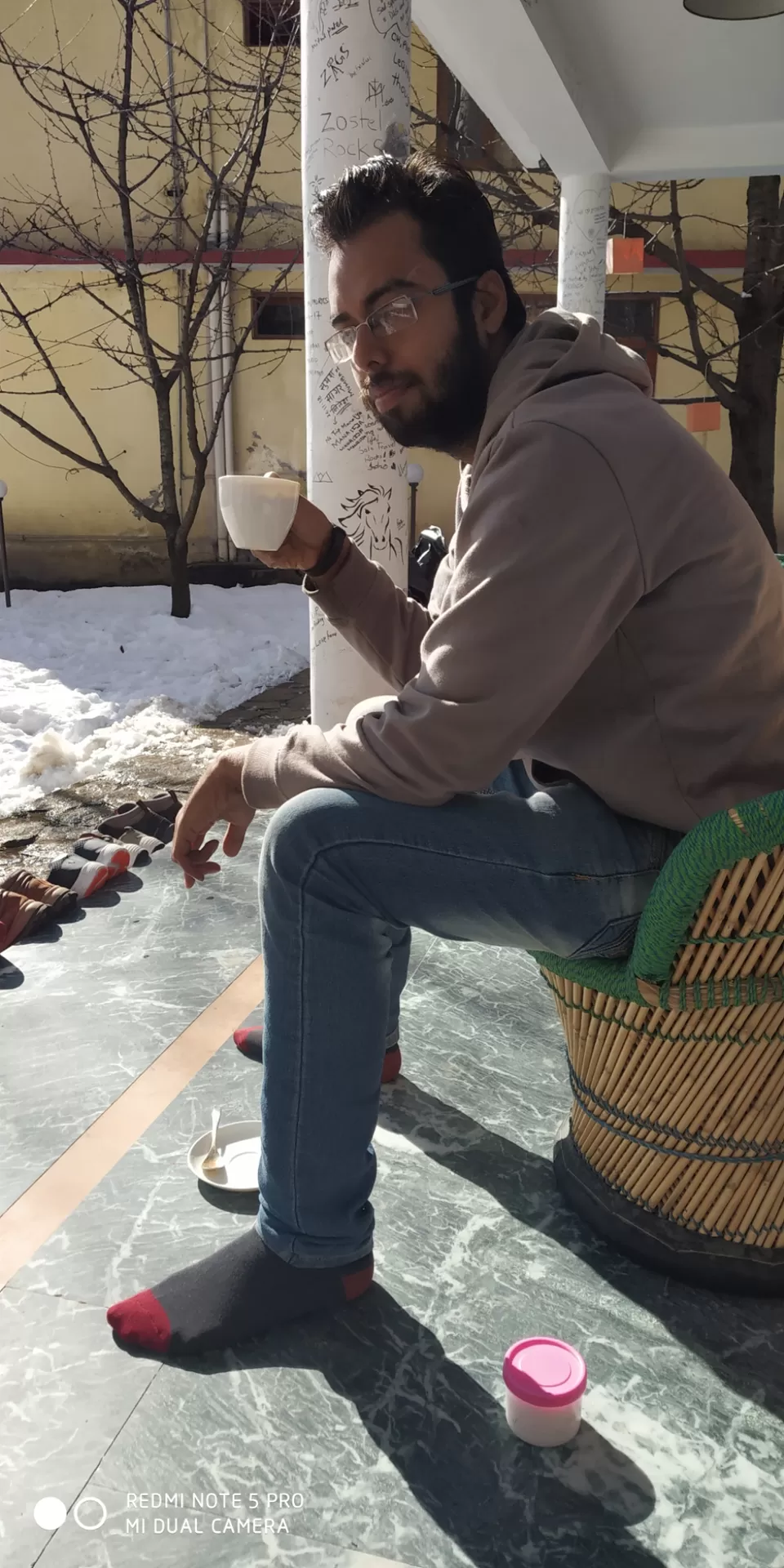 All set to leave for vasisht temple . We walked 2 km and got a lift by a open vehicle till the temple .
Inside the temple ,you will experience hot water spring and it's amazing to bath in hot burning water when outside temperature is below 0℃ .
We took a 15 min bath in the kund and left from the temple for shopping as it was our last day in manali .
Cut to evening we booked a shared innova for 3500 to our next destination at dharamshala .
Where we stayed for day and visited dalai lama monestry and the Dharamshala stadium .
This was the end to our mountains trip ,with a promise to the mountains that when they call again
The call will answered #mountainscalling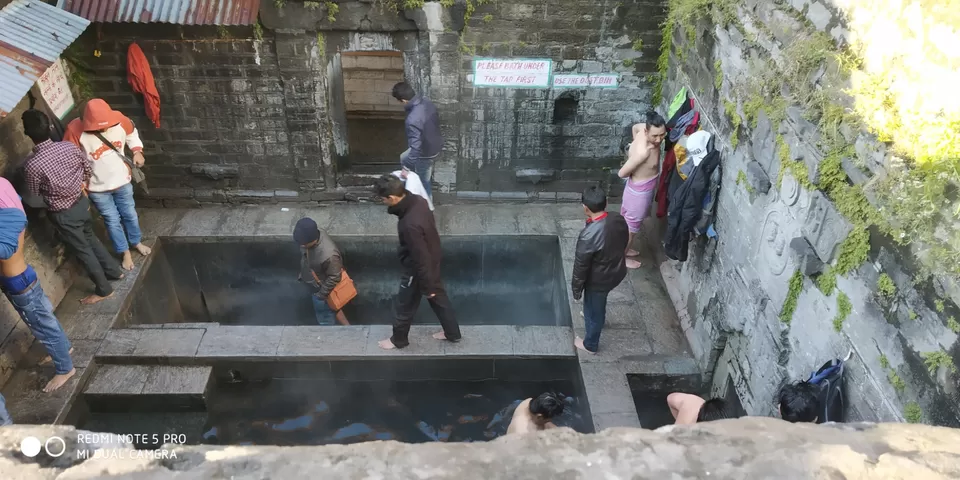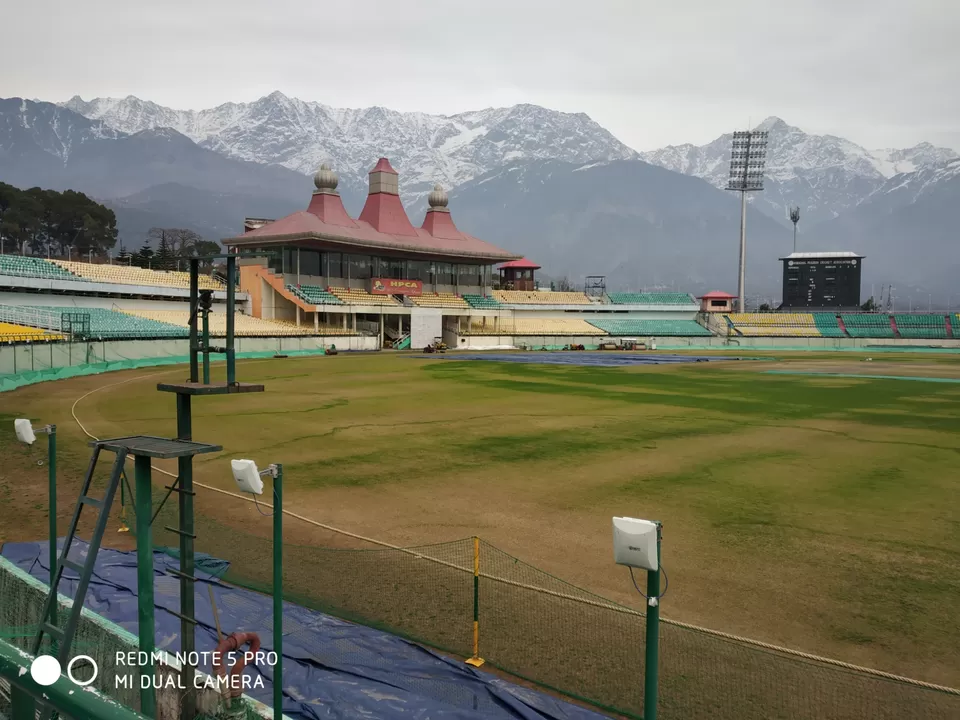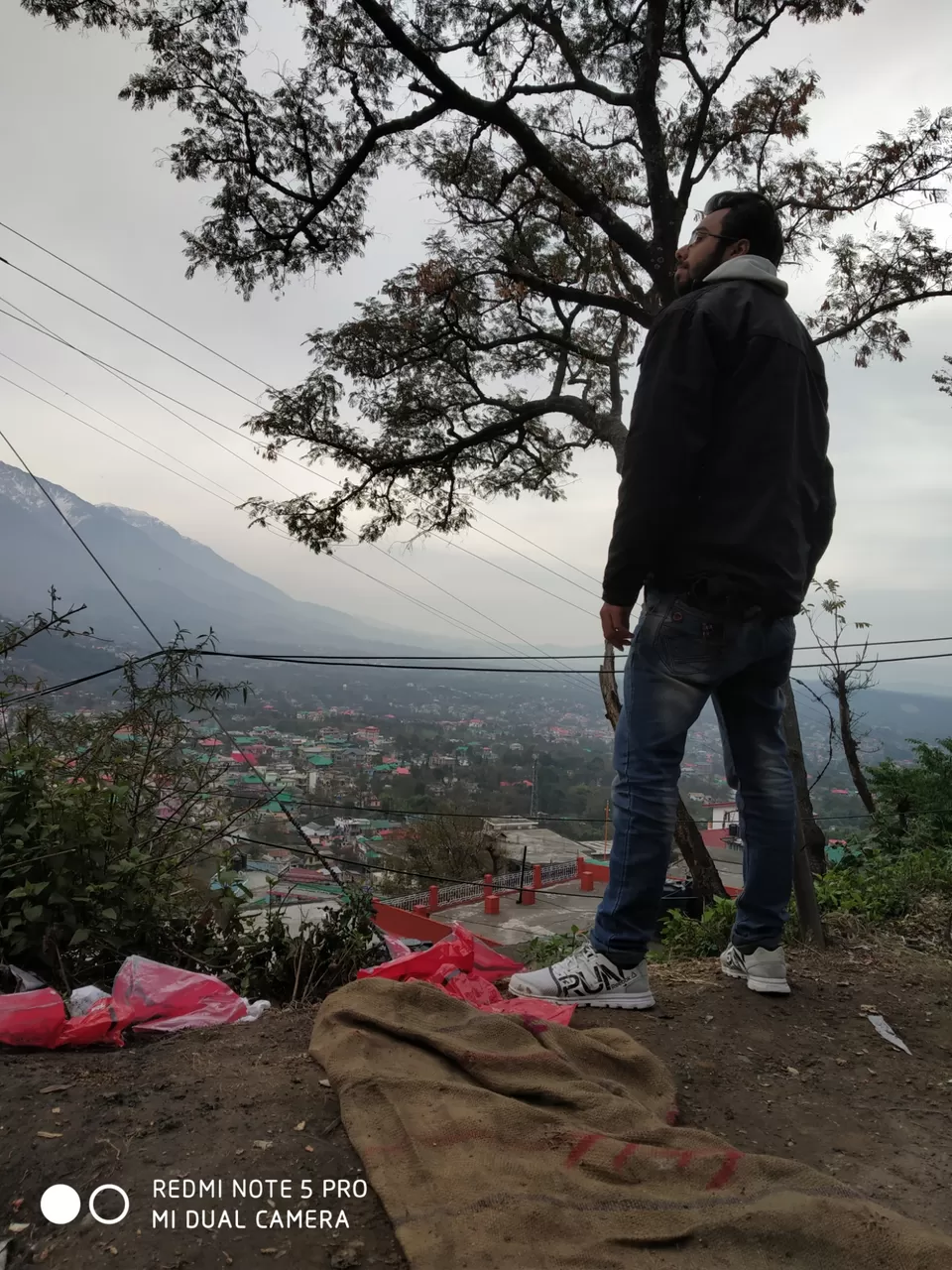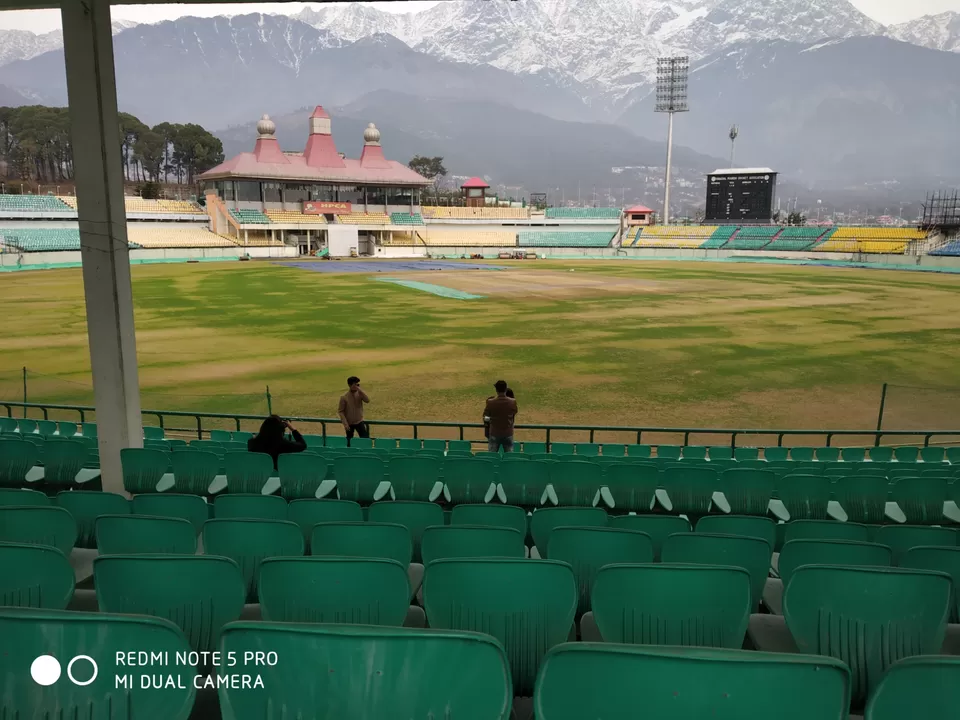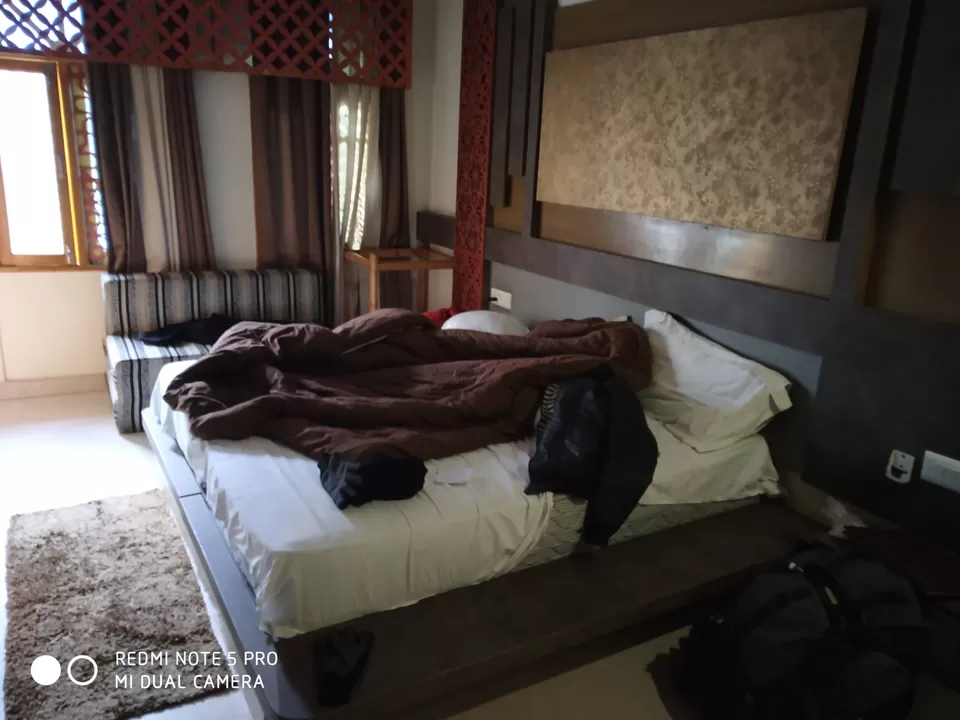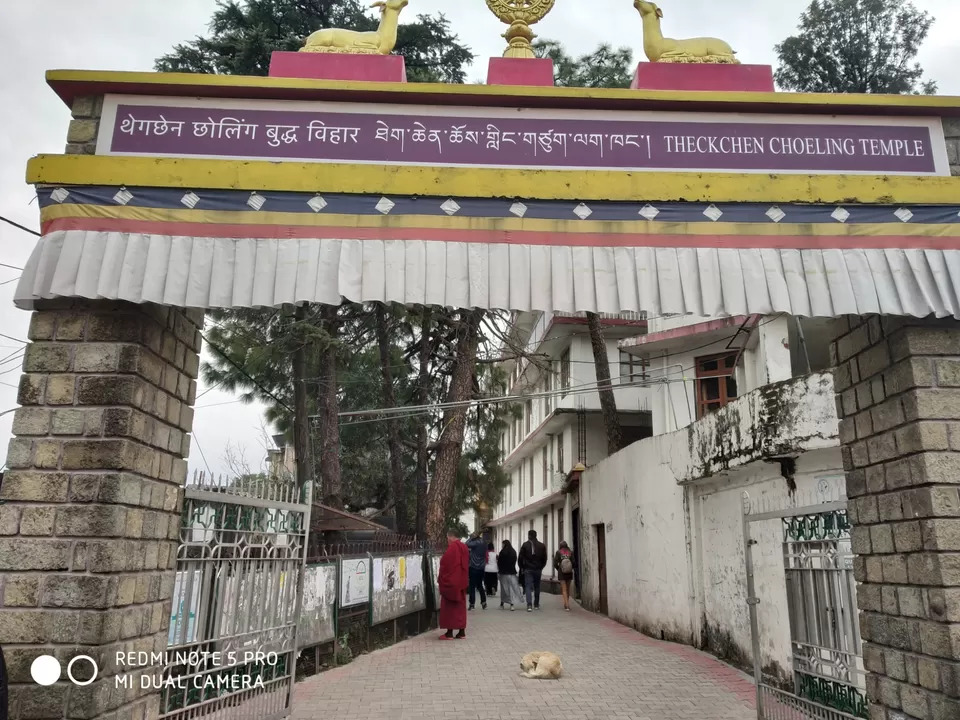 Find cinematic video of my trip on the below link
Subscribe to Aviforever on YouTube for more videos
Video link - https://youtu.be/K_XcUO8GBuY