Haven't we all seen photographs of the majestic Pangong Lake looking like a spotless and pristine blue paradise? You might even know travellers who would vouch for the same since the spot has established itself as a travellers' mecca in the last few years.
But let's take you behind the scenes solely for the purpose of perspective.
The short stretch of land jutting out into the lake that you see in the photograph is now known as the 3 Idiot's Point. It's not a mere coincidence that most of the photographs of Pangong Lake are taken at this particular spot.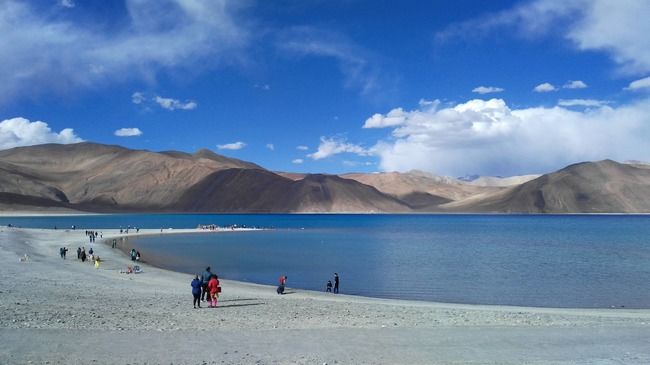 Take a turn (for the worse) and you'll see a long row of restaurants with one intriguing similarity.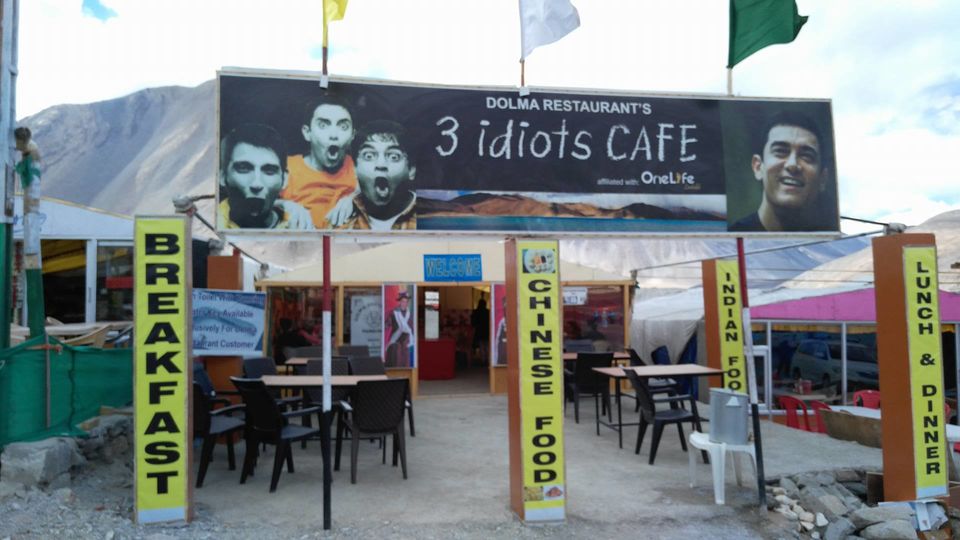 They are all named after that one Bollywood movie India immensely loved.
The intrigue turns into a puzzle in no time since every restaurant board features only the 3 Idiots.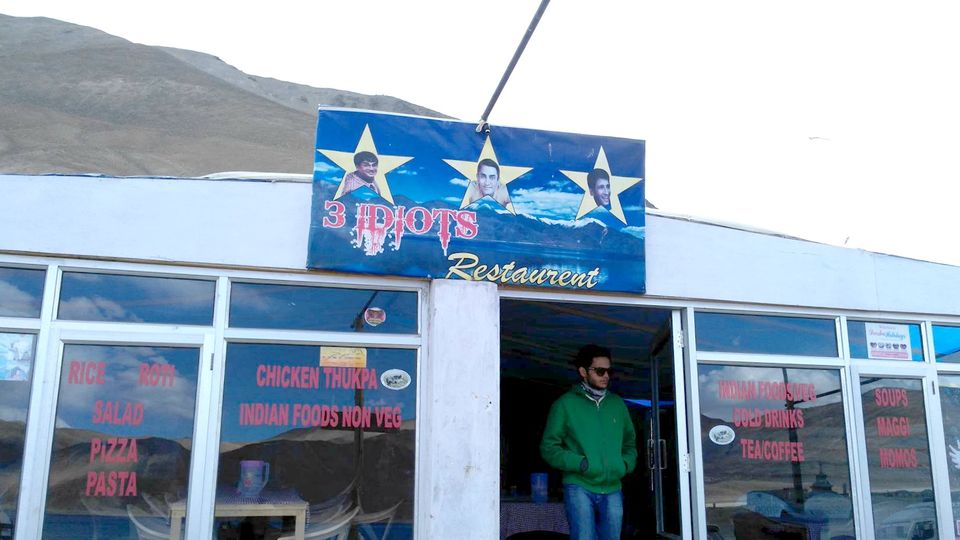 Yes, you'll cringe while taking this tour but there's more awaiting you.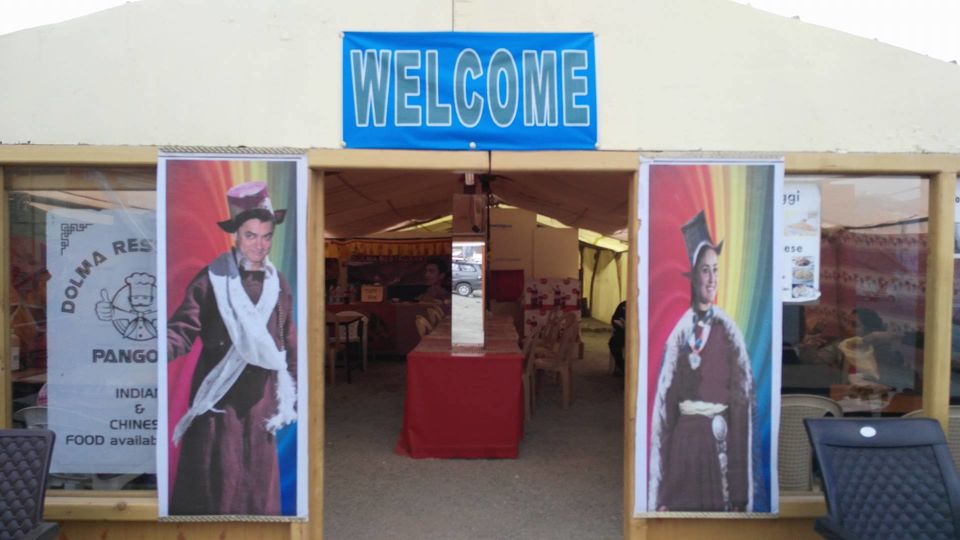 For those who still have a doubt about the obvious, here's more.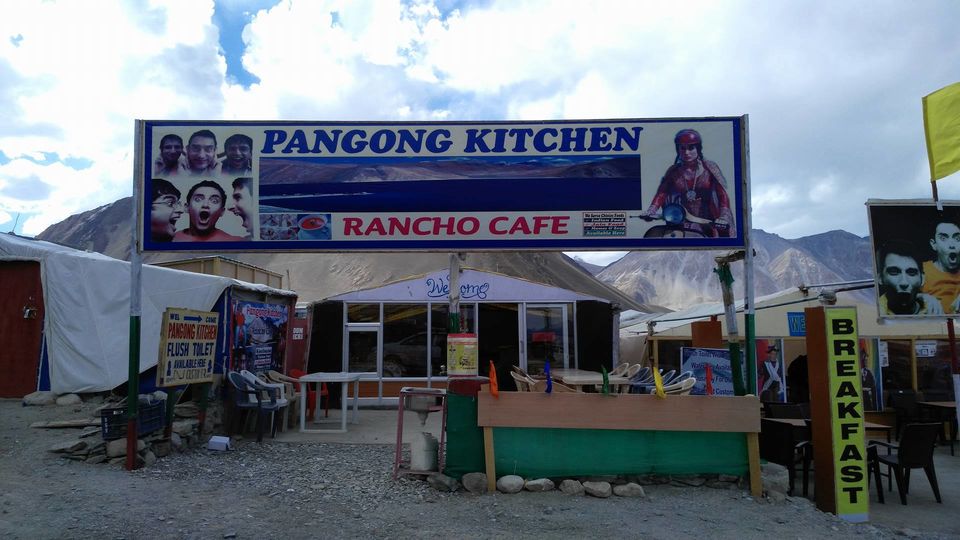 The list is long but midway down this cringe-worthy cafe hop, you'll find yourself contemplating about this new fame Bollywood has offered Pangong Lake.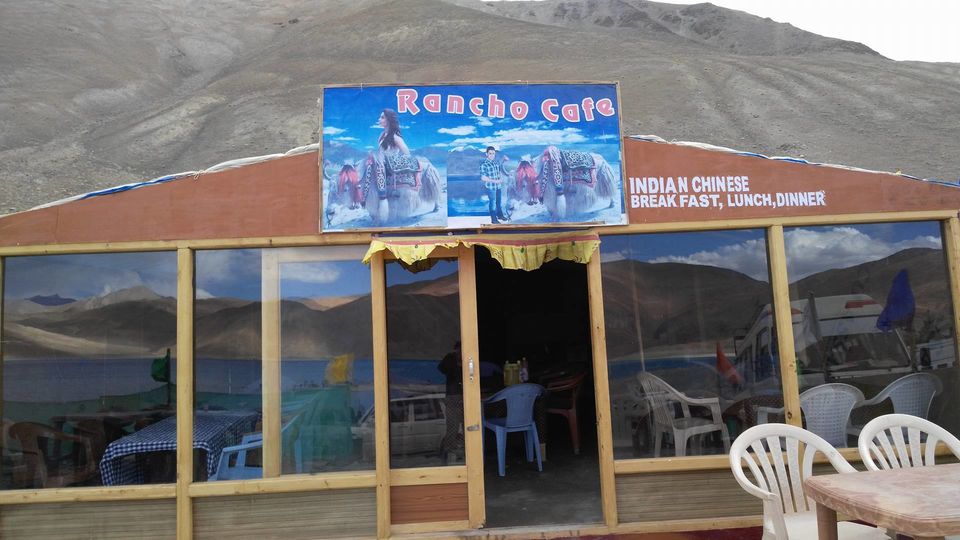 Some of us might even applaud what we see and give credit to Bollywood for bringing this magical destination on to every traveller's map...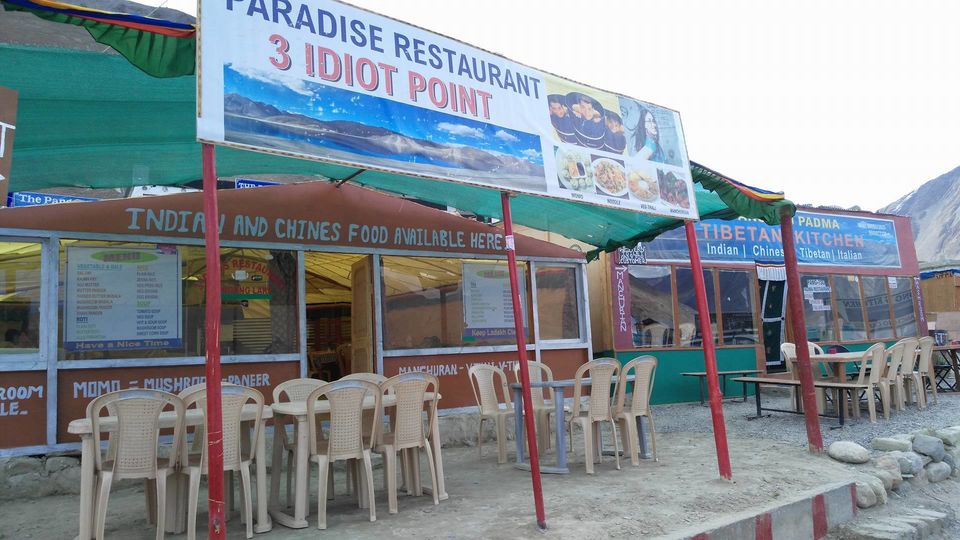 But it's only a thin line we cross that leads to a destination losing its essence completely.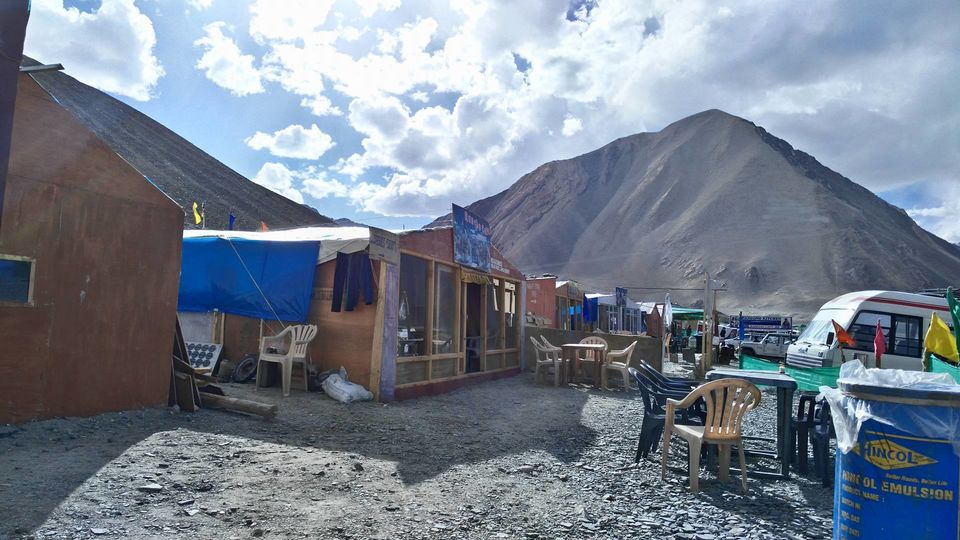 Wait for winters and you'll see videos of Scorpios moving around on the frozen Pangong lake in your newsfeed.
(Don't do this, JUST DON'T)
There's increased vehicular traffic in the region since bikes are available for rent in Leh and Manali for Pangong Lake. Fortunately, Zoomcar has been forcibly banned in Ladakh by the local taxi union.
The important question here is how many more years do we need as a developing nation to realize the basic concept of sustainable tourism? We are surrounded by fragile ecosystems that remained hidden for years and a sudden boom in tourism make them open for exploitation without any check.
Most importantly it's our consumer habits that lead to the haphazarded unsustainable development in these tourist areas. Why else would we need 10 similar "Rancho Cafes" almost on the lake bed?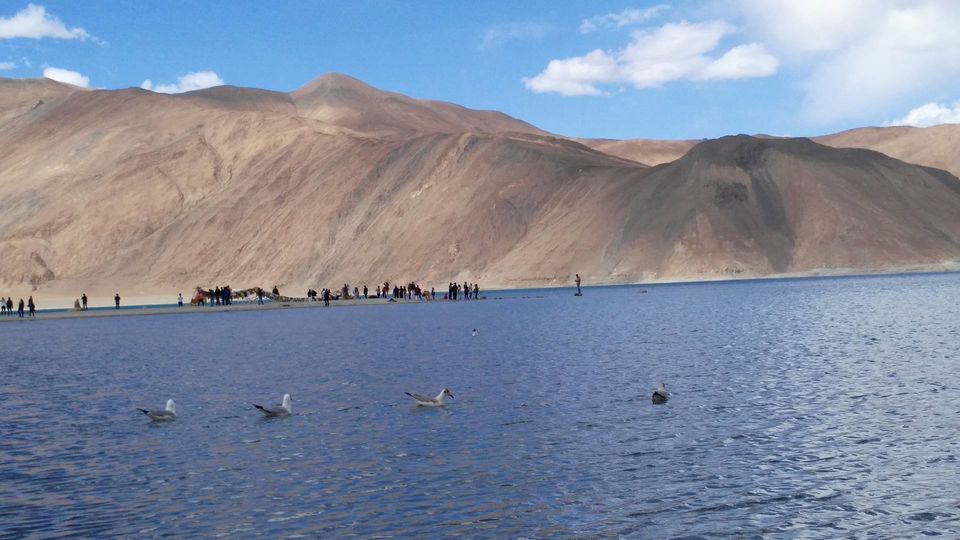 We have seen Kasol change from a quaint Himalayan town to a hub of the drug mafia. There are traffic jams daily at Rohtang Pass due to the touristy chaos. Nainital's erstwhile tennis court has now become a parking lot.
What's most disturbing is that these changes are absolutely irreversible!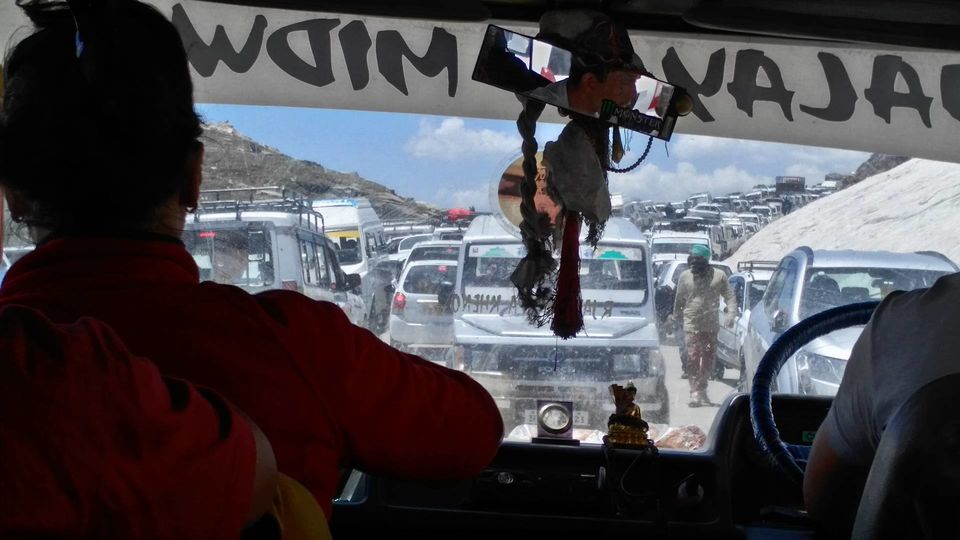 The commercialization that is almost at its nascent stage at Pangong Lake will soon take its full form. We see short-sighted restaurateurs using Bollywood billboards to attract tourists and that's a usual step in the process of turning a place into a tourist hub. Soon there will be hotels mushrooming around the spot and there will be no going back.
And it's amusing to notice that one Bollywood movie was all it took to sow the seed of commercialization at Pangong Lake.
If you liked this, follow us on I Wish I Was Here a really cool travel page on Facebook.
Frequent Searches Leading To This Page:-
pangong lake in march, pangong lake best time to visit