Of all the most awaited tours, this was the most anticipated one up till now. It was my first trek which I had planned all by myself. Before this trek, I had gone only on one other trek which was all organised by my sister and I had a little idea about how to do all the arrangements. I had started planning about it one month before my first trip. First I had a thought that I should go to trek all by myself. I had heard about the PWD and forest department guest house. But unfortunately I could not find any vacancy. If you want to stay in any of them you should get your room booked approx 2 months before. Then I decided to go with an organisation Flysports which turned out to be a brilliant decision. We took the bus from Chandigarh to Manali but alighted at Panarsa as that was the place where our group had to gather.
Then the trek started. The path to Parashar was a forest trail. In starting it was all easy. It was like simply walking underneath the canopy of trees. But as we mounted we came across a Brooke and we had to climb all the slippery algae coated rocks. Wandering all through the forest with butterflies fluttering around you and wild flora spreading it's colors, listening to the sound of water gushing somewhere on it's set path and a calm relaxing atmosphere. As we moved forward we also found carcass of an animal.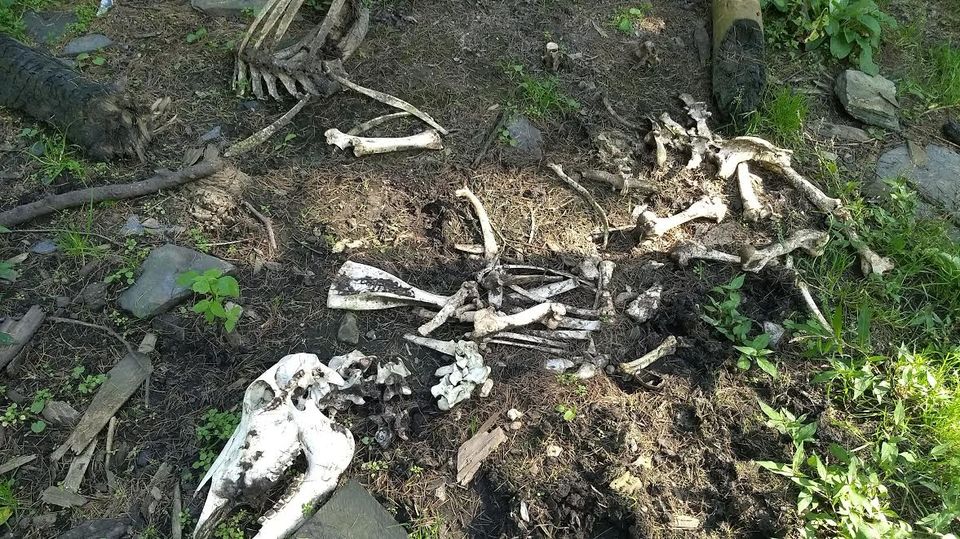 These bony structures told us about the danger that remains hidden in the heart of forest. It is rightly said that tragedies are not forewarned. Such was the case in our trek. One of our group member slipped while climbing one rock and she fell on her back. She was a lady of approx 45. But she had enough courage that she wanted to complete the forest trail though we were suspicious that she might have injured her tail bone. Due to this incident our speed got a bit slow and it started getting dark. But alas that exciting trail came to an end and after that it was all a kuccha path cut around the hill leading towards the lake.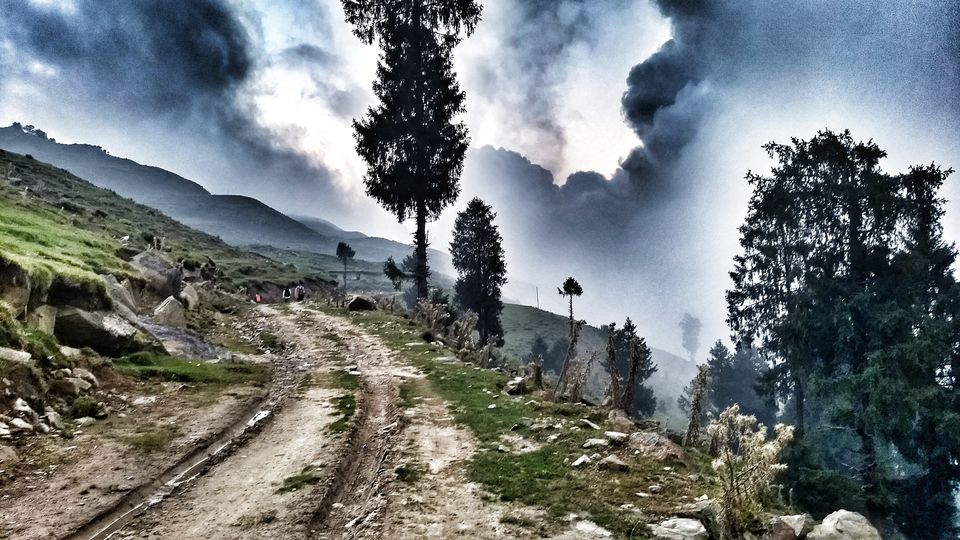 Parashar lake was all surrounded by barricades so that no wild animal enters into its vicinity. It had got late when we reached Parashar and it was all dark and we could not even catch a glimpse of the lake. We all ate steaming hot rajma chawal and it was a clearly a feast for us as the temperature had fallen and we all were feeling cold. Then we all went into our cosy tents to relax and the day came to an end.
The next day I, though not being a morning person, woke up at 4:30 am as I did not want to miss the sunrise. I sat in the tent for half an hour just breathing the fresh air and feeling the calmness of the place. Then I went near Parashar to find the perfect place to capture the sunrise and walked all over the place. Though I couldn't capture the sunrise because I got lost as to find the right way but I had an amazing experience to watch it all. The sun from beneath the mountains with lake in front covered all over with the morning fog and was not clearly visible and the sacred Temple of Sage Parashar all got implanted in my memory.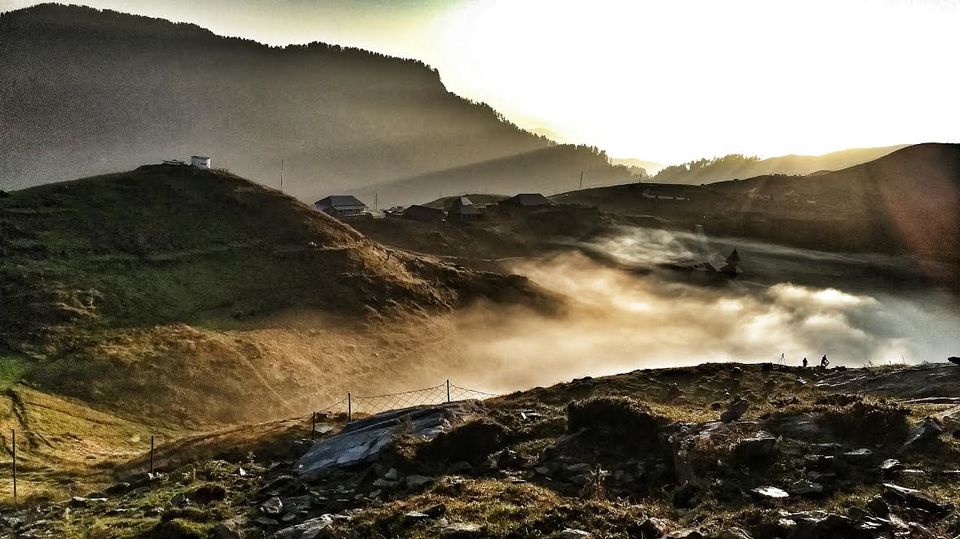 We want to the temple. It was a small temple having an idol of sage Parashar and the devotees were feeding the fishes. Then after a quick breakfast we were all ready to descend. The trip back to Panarsa was a different route. It was all about sight seeing with majestic mountains all lined up and the shining sun glaring at us from above. It was in that calm and peaceful air that I utilized my journey back for retrospection. And the whole trek just ended. Not by any normal site but near a happily gushing river. It all looked as if the river was saying that your journey has not ended yet it is all a start for a new life.