Parashar lake is a beautiful place. I looked at pictures of it for almost a few months, and then decided to go.
There are two ways to reach Parashar, by road or via trek (I got to know that you can reach by road only after I had finished my trek).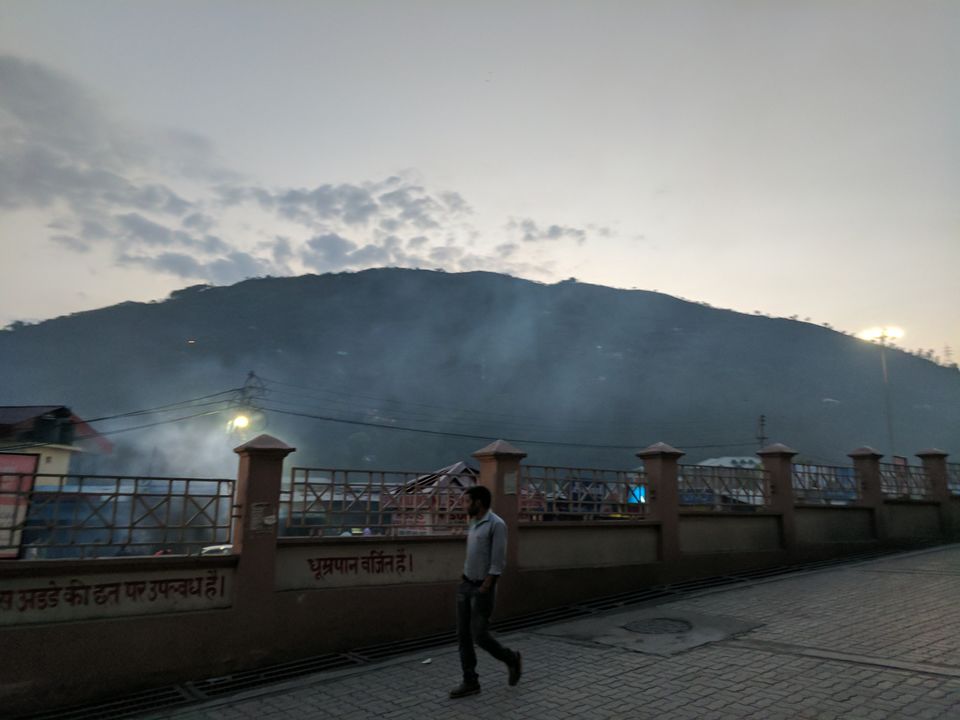 1. Took a bus from Delhi to Mandi
2. Took a local bus from Mandi to Katola (always wait for the local bus, don't pay thousands of rupees to the taxi drivers)
3. Started walking towards the starting point of the trek
4. Hitchhiked with a local goods carrier (he was kind enough to adjust his huge baggage in the back of his truck to make room for the 3 of us)
5. He dropped us as the starting point of the trek
Now here is where it gets interesting. Parashar is a RAW trek. There is absolutely NO trail, no markings, no indications. If it hadn't been for the local, we wouldn't even know where to start the trek from.
He dropped us off at a point on the road, and told us only one thing 'Don't go left, don't do right - keep going towards the top' We did not realise how important this advice was until we reached halfway.
I would emphasise again, there is no trail. No markings, not even a single human being on the trek.
We began our ascent into what would be a 4 and half hour trek. I was pretty fit at the time (had been working out) so I was able to carry my 8kg rucksack with me without reaching peak exhaustion. The trek itself is not very hard or extremely steep, it is a nice even gradual slope. All we knew along the way was to keep going towards the top, and not changing direction.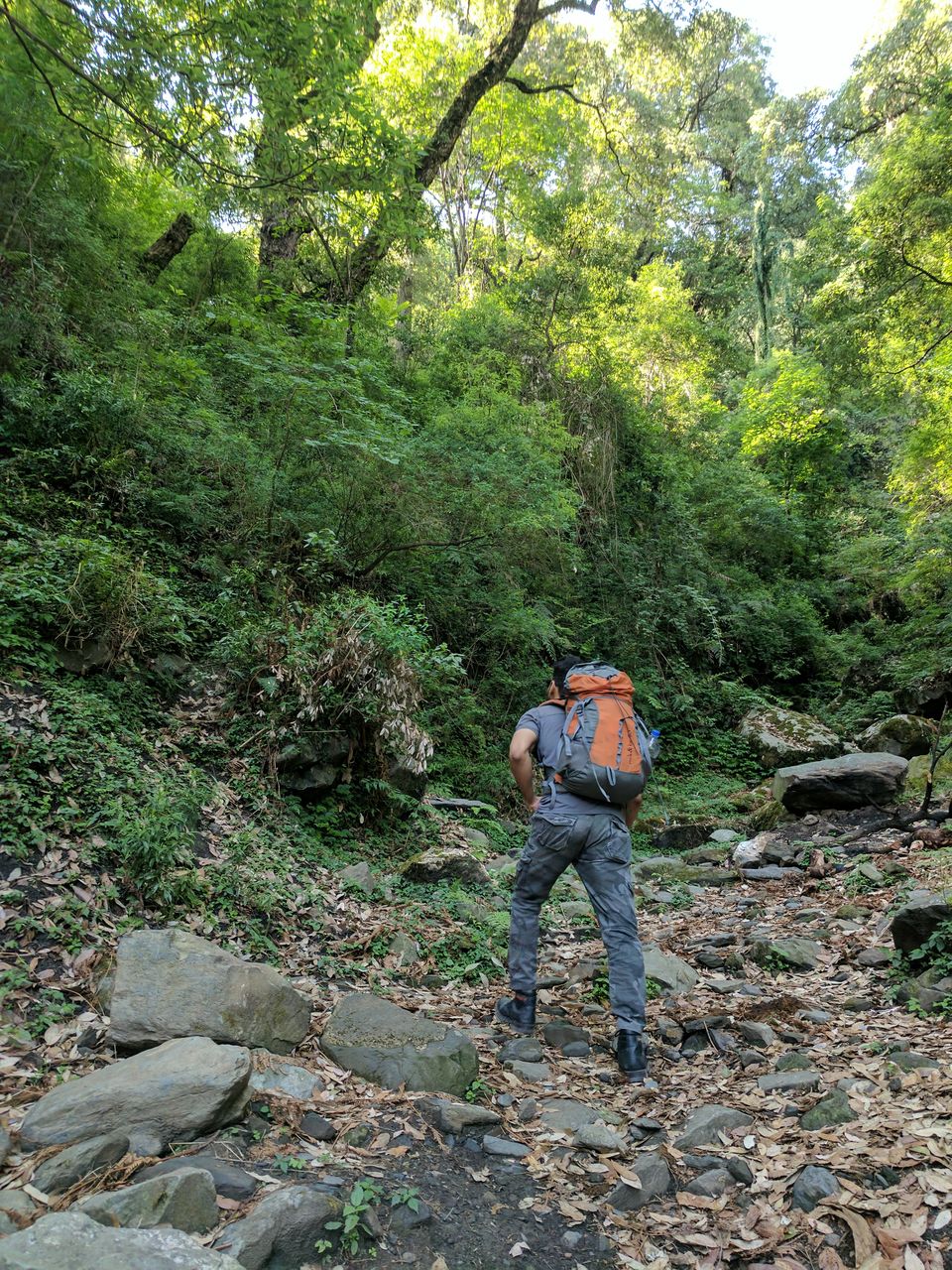 We got lost (or we thought we were lost) atleast half a dozen times during the trek (due to the lack of signs of course) but we kept making our way to the top. We could not see any signs of human contact with this part of the world.
We walked for about 3 hours in absolute disarray, not knowing if we were headed in the right direction. Sometime after that, we reached a level plane ground and sat down to relax there. What we saw there would fill us with joy!
We saw plastic wrappers and plastic bottles (even though I hate littering in the mountains, I was happy to see this) and we knew that we were on the right track because humans have been here!
In another half hour, we could see electricity cables and huge electric poles. We remembered that the local had told us to reach that point and then continue following the cables.
When we made it to the electric poles, we could finally see some kaccha houses, and knew we had finally contacted civilisation. It was another half hour to walk to the lake from here, we sat down for some time to take in the view.
We had CLIMBED AN ENTIRE MOUNTAIN! We started at the bottom (the root of the mountain) and made it to the very top. Relaxed, took some pictures, had some water from the locals, and then walked to Parashar lake.
The lake itself sees a normal amount of crowd (because we realised now that you can reach here by road, and families come here) but it was tranquil when we got here. Sat for some time by the lake, went to the temple to get blessings, and made our way to the cottage.
There are only 2 cottages in Parashar (if you plan to stay here) so it is advisable to book in advance because room availability is always an issue. We took a room for one night, and the night was chilling! It was extremely cold (even in June). Cost 1000 INR for one night, which is expensive for the quality of rooms that we got.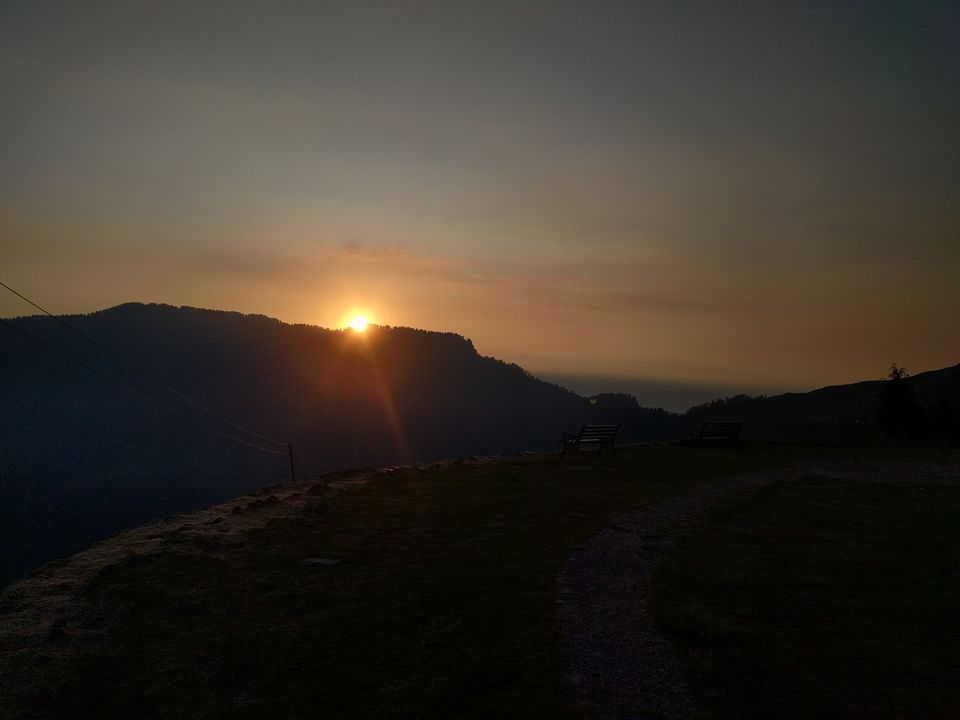 The next day we packed up our shit, went to the Lake, climbed to the highest spot and relaxed there for some time, and then made our way back to Mandi.
From Mandi, we took another local bus to Bir Billing for our next adventure!