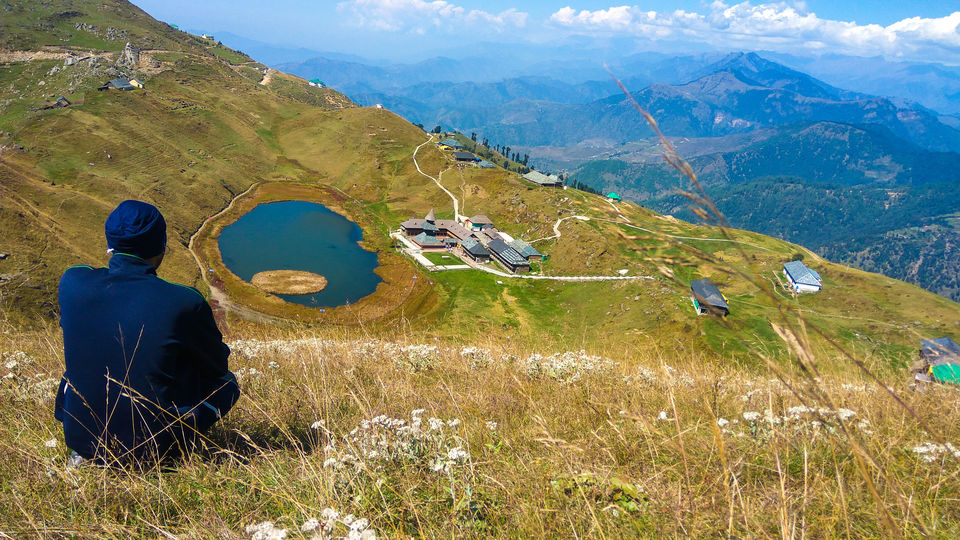 Prashar Lake lies 49 km north of Mandi, Himachal Pradesh, India, with a three storied pagoda-like temple dedicated to the sage Prashar. It is 2730 m above sea level. With deep blue waters, the lake is held sacred to the sage Prashar and he is regarded to have meditated there. The temple was built in the thirteenth century and legend has it was built by a baby from a single tree. The lake has a floating island in it and it is said to be unclear how deep it is, with a diver not being able to determine its depth. Surrounded by snow-capped peaks and looking down on the fast flowing river Beas, the lake can be approached via Drang.
It has tranquility surrounded all around and any habitation is far away from the view of this place. It is mostly secluded with the nearest village being Baggi. It is surrounded by mountains in all sides with peace igniting the center.
How to go??
It can be reached directly by a bus from Mandi on dry seasons when there's no ice covering. Only one bus travels from Mandi to Prashar lake at 7:45 in the morning and reaches there by 11:30. The bus halts there till 1 PM before returning back. During winters, one can travel till Baggi, and then a trek for 7.5km to reach Prashar lake. The trek is a simple trek and can be covered in less than 5 hours. The complete trek can be done in a day.
Where to eat??
on starting the day by having breakfast at Baggi or Mandi, one can have lunch and/or breakfast at Prashar Lake. There will be numerous stalls on the way from Mandi to Baggi/Prashar Lake.
Where to stay??
One can pitch a tent on the hills of Prashar Lake, outside the barricades of the Temple premises. In case, you dont own a tent, you can still reside at the temple premises at a nominal price, and can enjoy the tranquility. One can always keep Mandi as the base and cover the lake within a day.