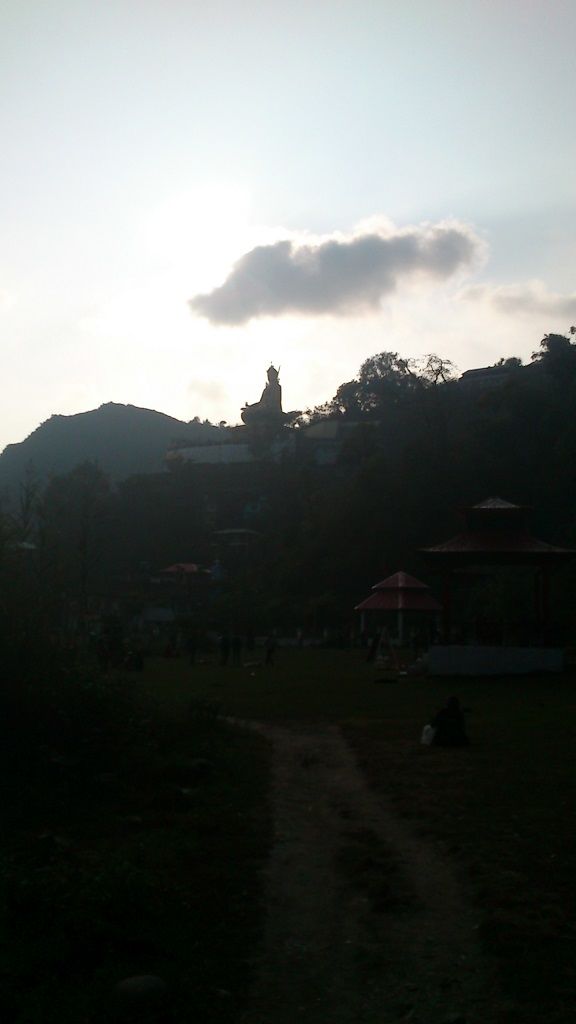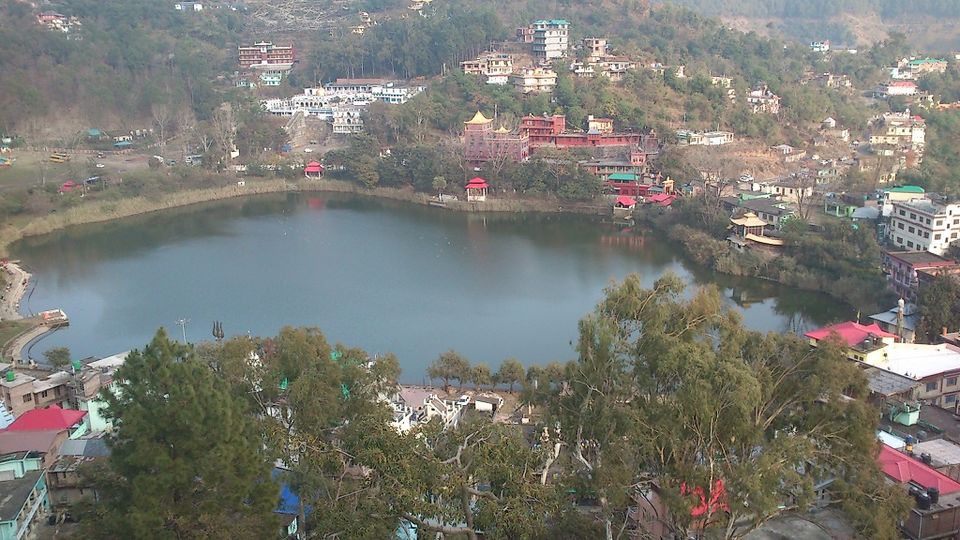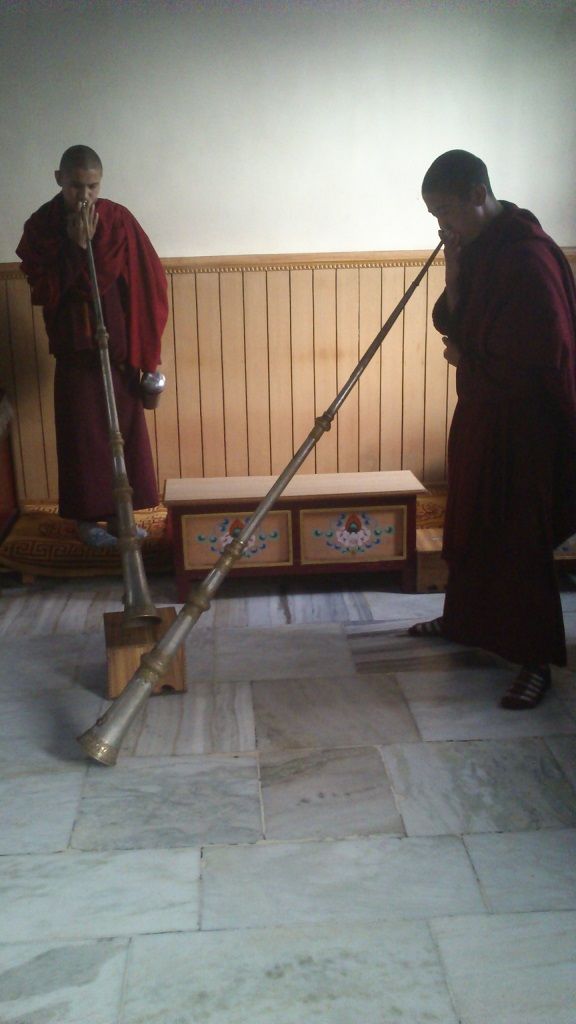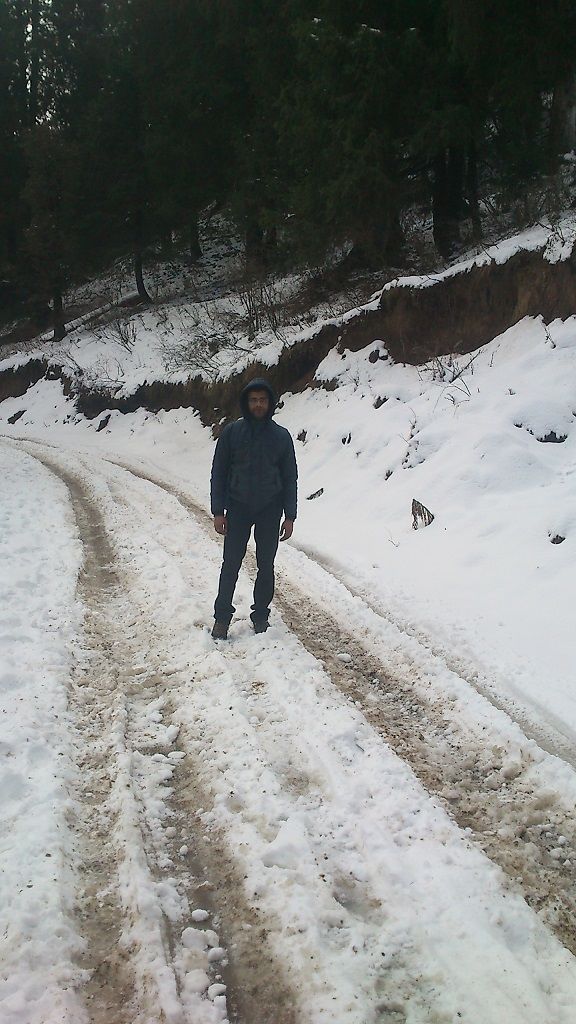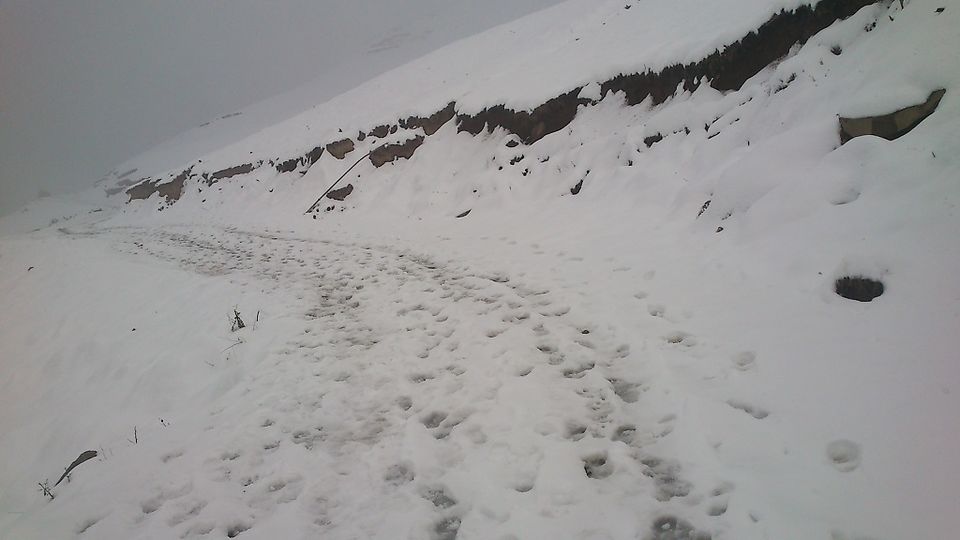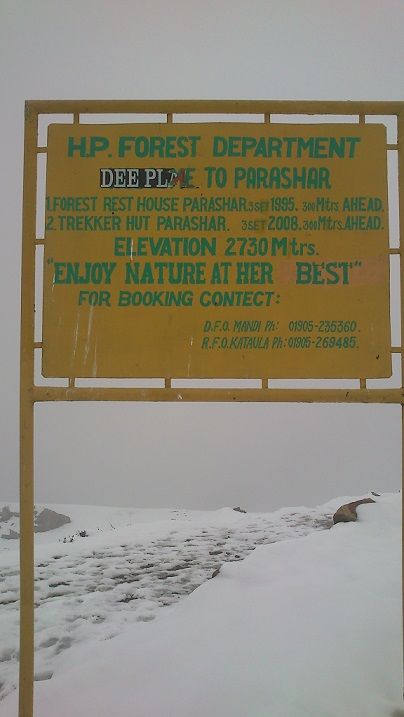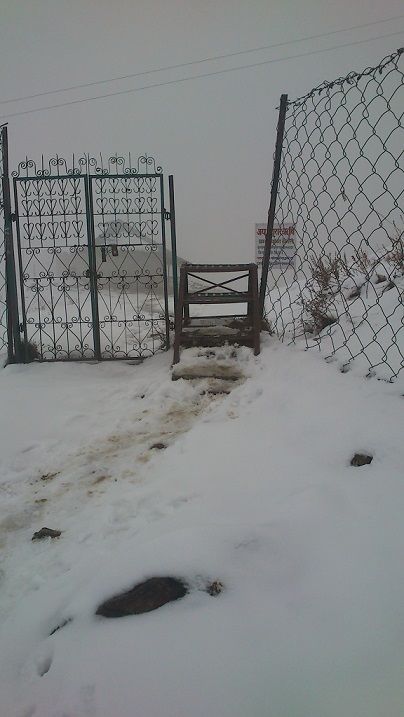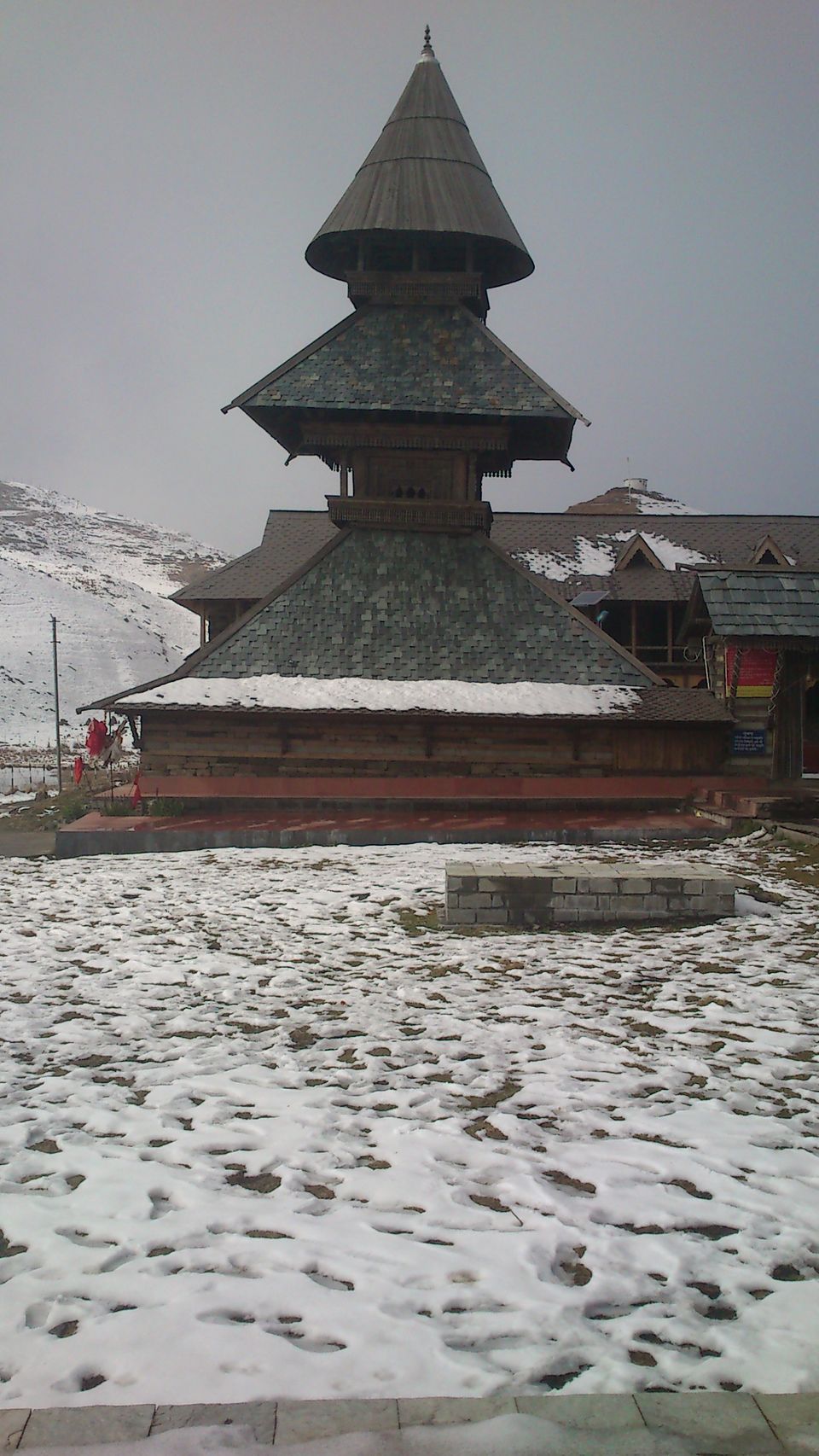 What made the trip special?
Well, on a birthday usually other people give surprises to someone. How about giving surprise to oneself on one's birthday !! Wait..but how does one surprise oneself ? The inherent condition of a surprise is that the one at the receiving end doesn't know it but when someone is planning a surprise for oneself, this condition doesn't seem to be possible...right ? Well, let me tell you a work around. This is what I did.
On returning home from office I stuffed my backpack with a pair of jeans, a T-Shirt, a raincoat and a jacket and left for Kashmere Gate ISBT. Now the surprise element. I did not decide where I would be going. That was the surprise. Whatever place I get my first end to end ticket to would be the place I would be celebrating my birthday at! So, I just went to the station and bought the first end to end ticket available. That turned out to be Mandi, Himachal Pradesh.
The bus left at 11pm and dropped me at Mandi at around 11am. A quick breakfast cum lunch at the canteen on the first floor of Mandi bus stand and post chats with workers there, I decided to visit Rewalsar lake. Travelled there by local bus (35 Rs ticket one way). The lake is surrounded by religious places, primarily Buddhist monasteries and Hindu temples. One of the statues of Padmasambhav is visible from the lake. It's a huge statue. A trishul is also visible in one of the temples. Just before returning I indulged in a hot chocolate at Emaho Cafe.
The next morning I caught bus to Prashar lake. Although I planned to catch Baggi village bus and trek from there to the lake but it didn't succeed. The bus to Prashar dropped me at Teel village from where I went hiking - half way through guidance by a local person and remaining half on my own. The lake surrounded by snow capped mountains offered an amazing sight. There is a temple of Prashar saint just on one side of the lake. It was frequented mostly by the local people. The return journey was by a lift offered by two friends. They dropped me to Mandi bus station at 8:45pm. The next bus was to leave at 9pm for which I was just in time to catch it and to end my birthday weekend trip to Mandi !
The lake is very calm and Padmasambhav statue stands out once a person gets a closer look around the place. Lake is surrounded by temples and monasteries around it. A big trishul at a temple is also visible from a distance.One can try to visit a dave which is near Naina Devi temple - a ride by a local bus possible but do check timings from Mandi station and from local people once you reach Rewalsar.One can also try a few dishes at Emaho Cafe just at the entrance of the lake.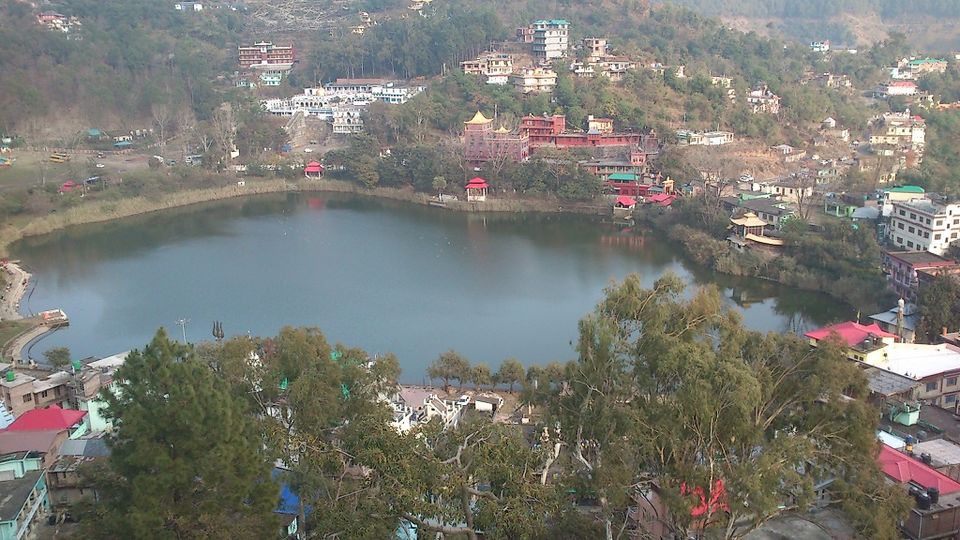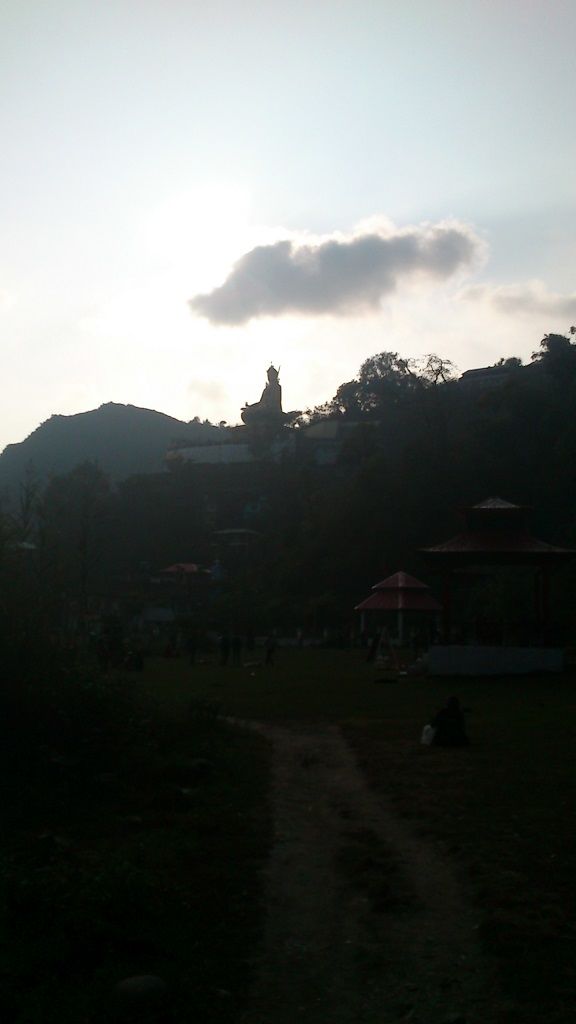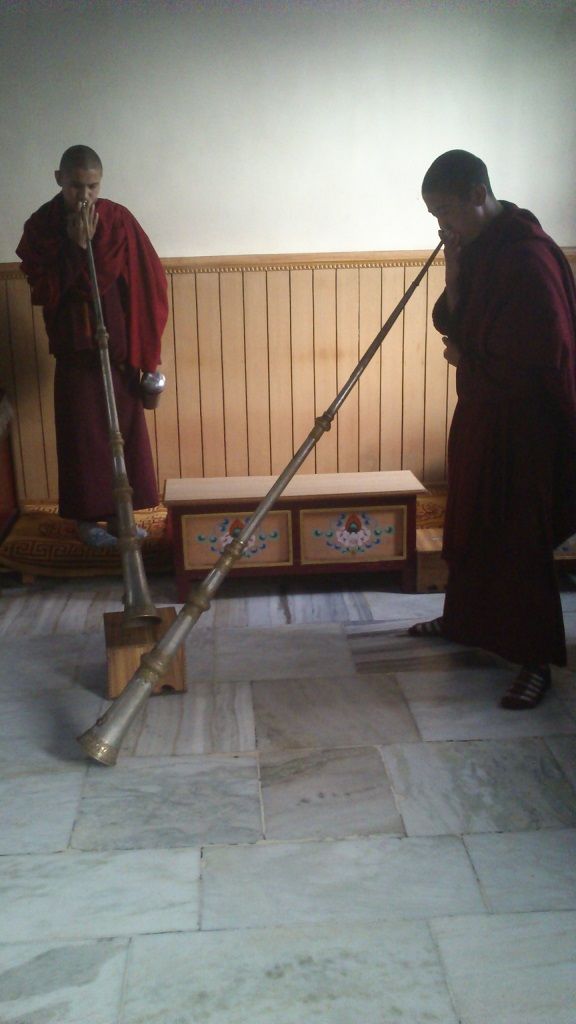 Standing in the midst of mountains are an amazing lake and a beautiful temple. Many online resources have mentioned that the beauty of the lake has different phases in different weathers. Winter season provide a completely view from the one during summer season. I went during winter - 13th Dec 2015 when the area was covered in snow and the lake was alive in all the white fresh snow.One can reach here by two ways - either directly by an early morning bus ride to Prashar (the roads need to be clear of snow for this) or by a trek from Baggi village (buses available from Mandi bus station to Baggi village in morning).This is also possible to cover in one day if one leaves early and is able to do the trek quickly. In case you are not comfortable to do the trek, then pls buffer a day extra.There are options available to stay at the top - PWD rest house and some other constructed around the temple at Prashar lake. Camping is also possible during non winter weather.