I had been thinking and making plans for travelling to Himachal Pradesh for a long period of time, but some or the other work commitment kept me occupied. Then came September, we packed our bags and headed towards Tosh, a small village in the lap of the Himalayas; approximately 3 kms from Barsheni (3 hours' drive from Bhuntar).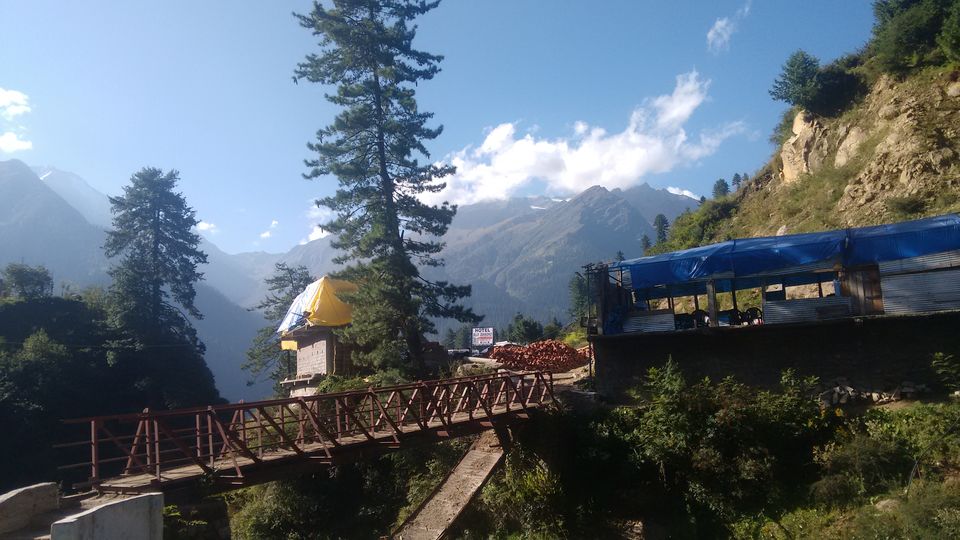 After spending a day exploring the village, enjoying the scenic beauty and peace of nature, we decided to trek to Kheerganga. Believe me, it's one of the experiences that I will cherish forever :-)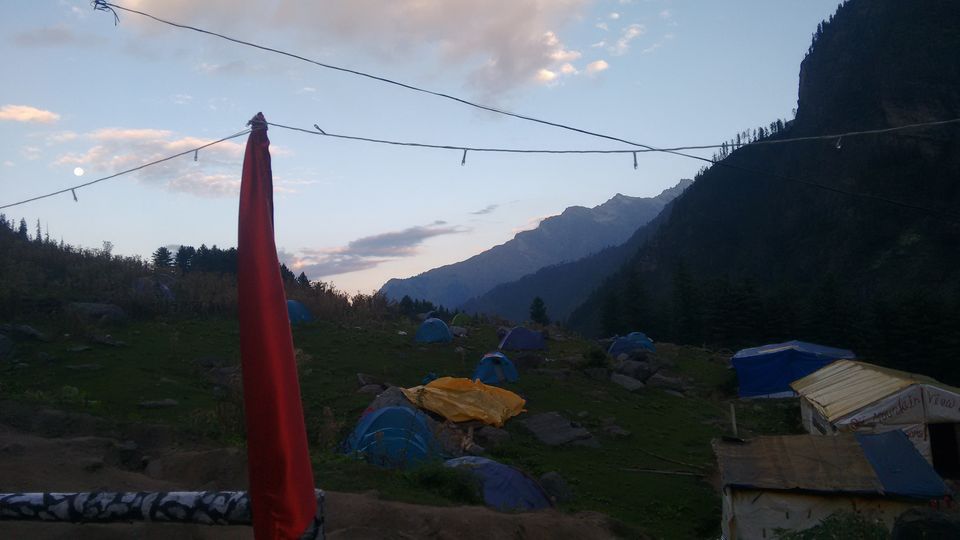 On reaching back to Barsheni after the trek, we came to know that the road to Tosh is under construction and it's closed for all vehicles, the only way to reach there was to trek another 4 kilometers. Exhausted, tired and tattered, me and my sister decided to spend some time in Manikaran.
We sneaked out in the market which starts immediately after crossing the bridge. This place has some magic in the air, the one lane market uplifted our spirits and very soon our tiredness vanished away. After withdrawing cash from the ATM which is next to Ram Mandir and buying necessary requirements we decided to retire in our rooms. After all the chaos, a beautiful relaxing room, hot water bath, a cup of chai with pakoras is all that is required.
Next day, we started with Ram Mandir, which comes immediately after the market. To my surprise, Mandir was empty, there was no pandit. With the help of the map that was drawn on the wall, we figured out that it has a Shiv Mandir adjacent to that was hanuman Mandir, also the Mandir has a huge Dharmshala which has provision for people to stay.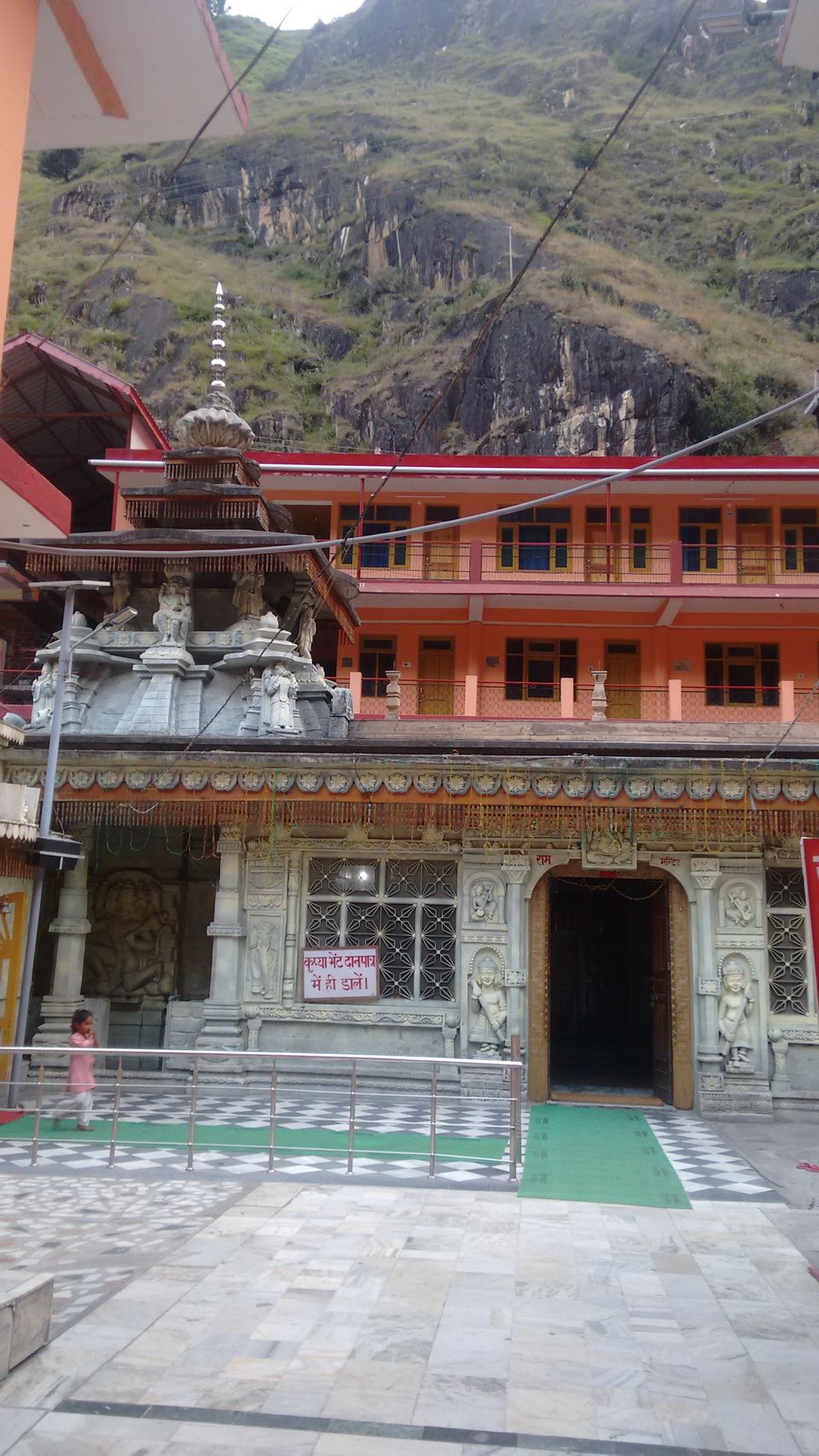 As we moved ahead, we saw Naina Bhagwati Mandir which is small yet very beautiful Mandir, the architecture of the Mandir had close resemblance to the Buddhist architecture.
Manikaran, is derived from Sanskrit where Mani means a jewel and Karan means ear. Thus Manikaran means jewel of the ear. It is believed that Lord Shiva and Parvati mediated here for 11,000 years. One fine day while the goddess Parvati was engaged in water sports, she lost her valuable jewel. Lord Shiva ordered her subordinates to look for the mani but they couldn't trace it. Shiva became furious and his opened his divine (third) eye from where goddess Naina Bhagwati appeared, she told that the mani was with the king of the serpents 'Shesh Nag'. On the request of gods, Shesh Nag blew the gruesome hissing which resulted in boiling hot springs at different places in this region, and the Mani of goddess Parvati came out along with thousands of other manis. And that's how wrath of Lord Shiva vanished.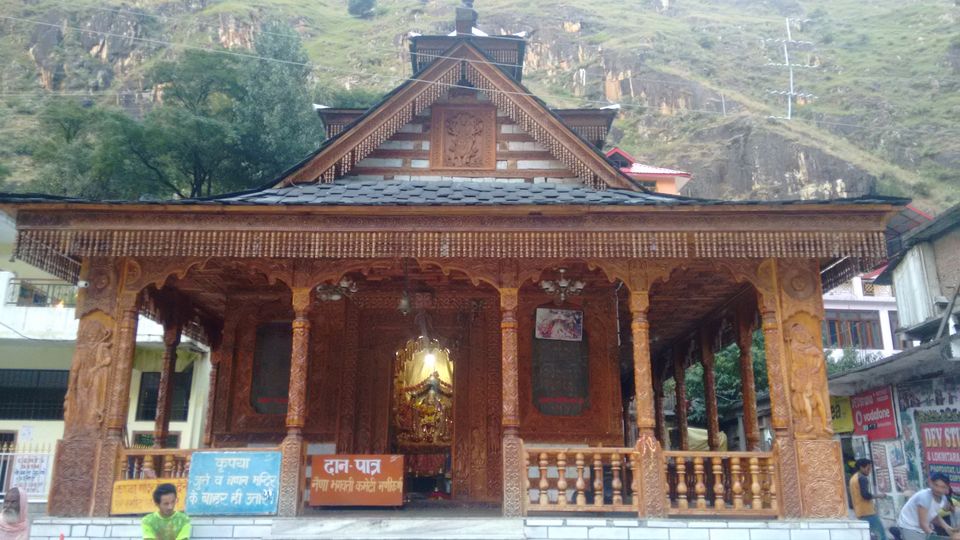 Adjacent to the Naina Bhagwati Mandir there are closets for both Men and women to take bath in the hot spring which opens at 6 am in the morning.
After walking few more steps, we saw Raghunath ji Maharaj temple which was quite similar to Naina devi Mandir. The peace that we experienced here was simply unmatchable.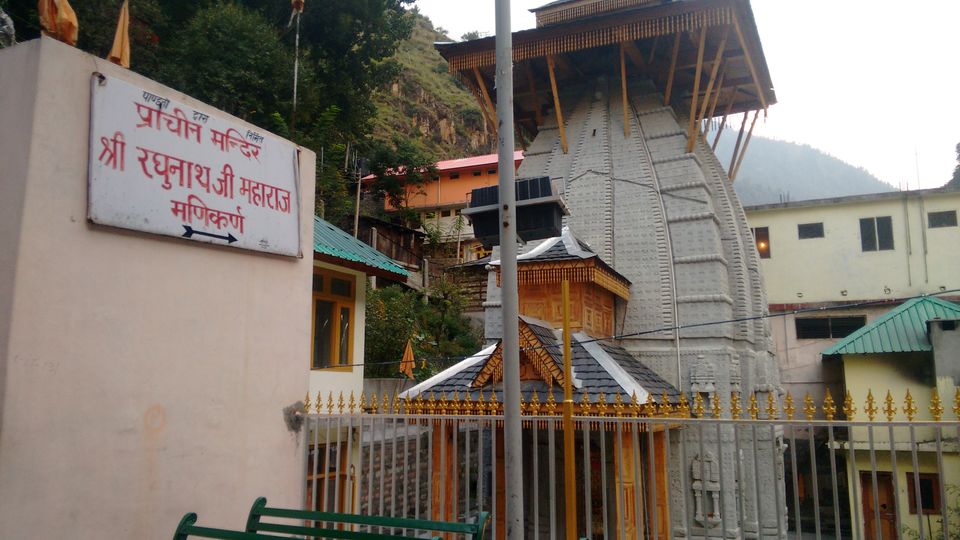 As we walked ahead in the market, we were actually thinking that this is it! There is nothing more but then our eyes fell on to the Shiv Mandir, a very different Mandir altogether. The first thing that one witness is Shiv's natraj swaroop , the second thing which stumps is hot bubbling water coming out of the land, thirdly the floor is so hot that wooden planks are kept so that one can walk comfortably.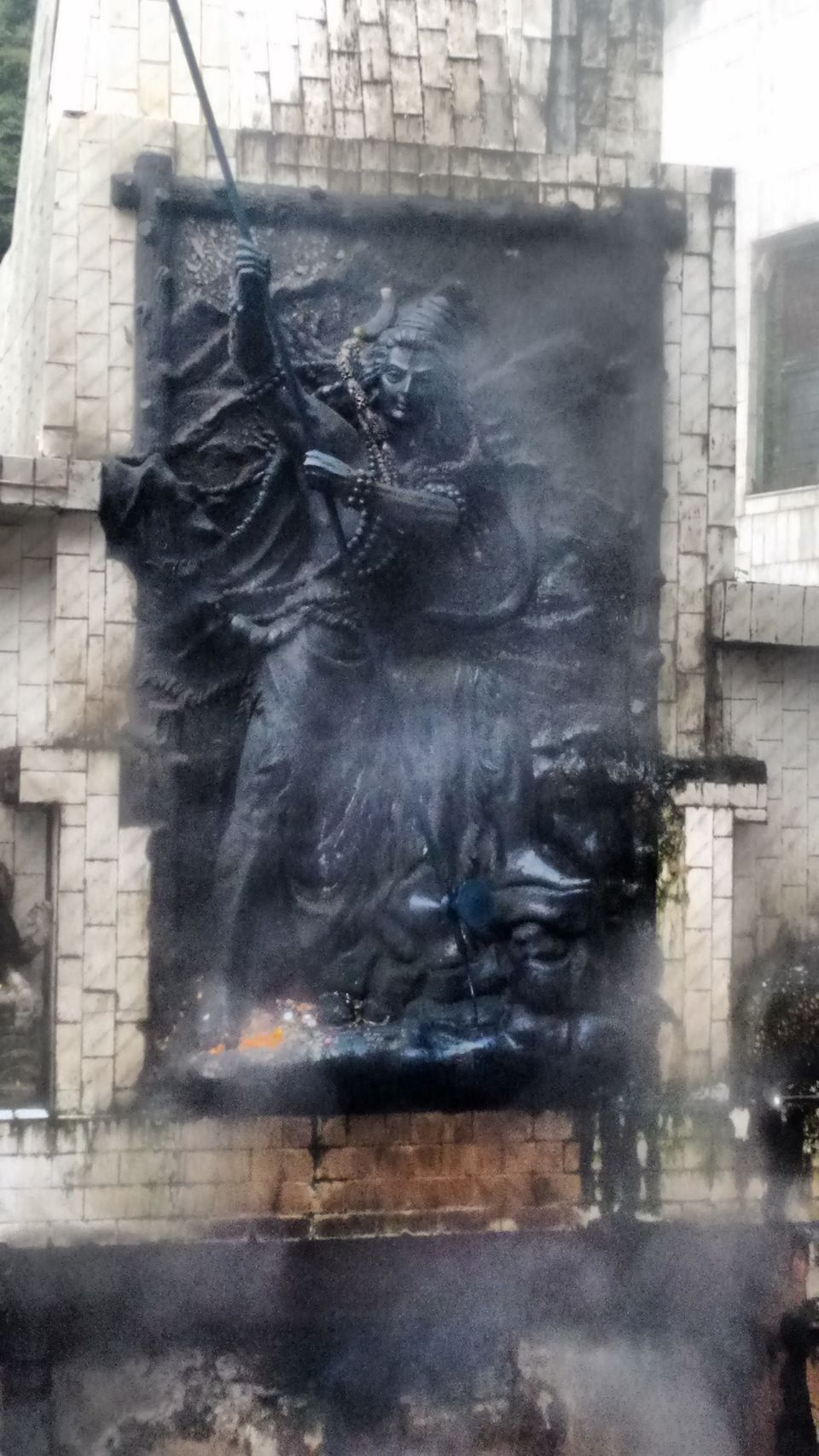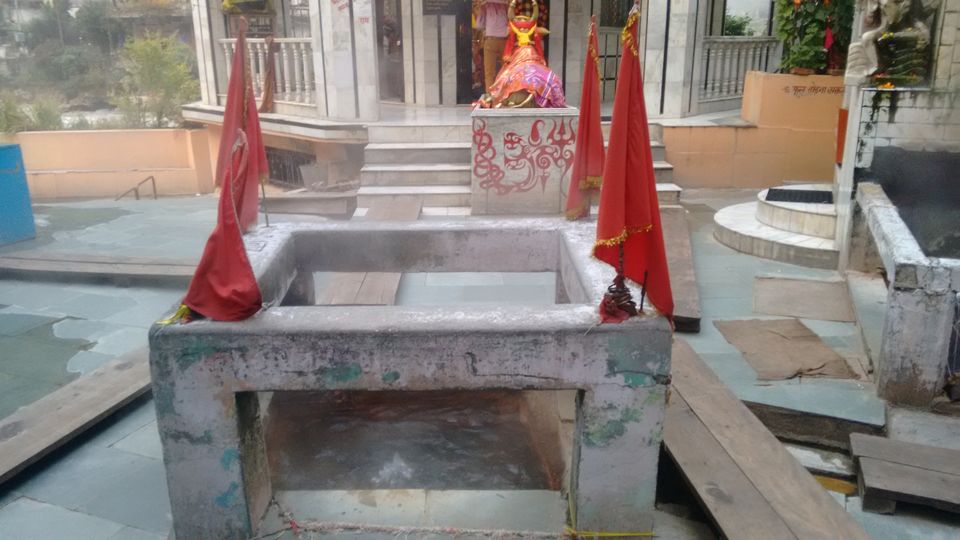 The place seems no less than a miracle as there is river flowing ferociously on one side, and then there is Shiv Mandir which lies just on to the river and the floor of the same mandir has extremely hot water coming out. Wow! I was imagining the story of Manikaran- it seemed so real to me.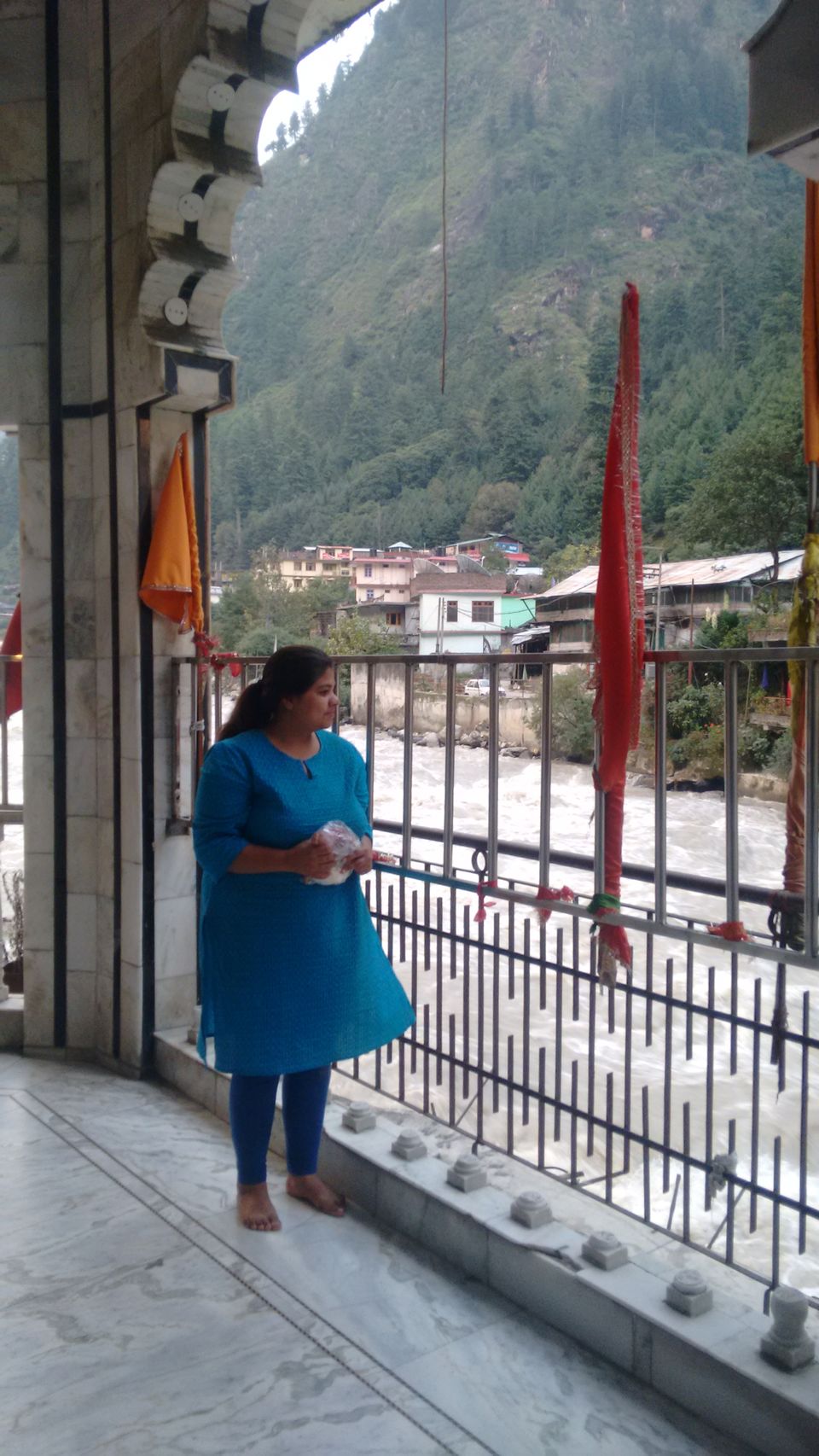 Somebody there suggested that we must visit the Gurudwara which is just few steps away. It was quite confusing when we entered Gurudwara, so we went directly to the main praying hall, sat there for some time. While coming down, we saw the langar hall, we couldn't resist so we sat down and had food. Rajma-chawal, kaddi, lauki ki sabzi and roti- I can totally vouch that this was the best food that we had in our entire travel!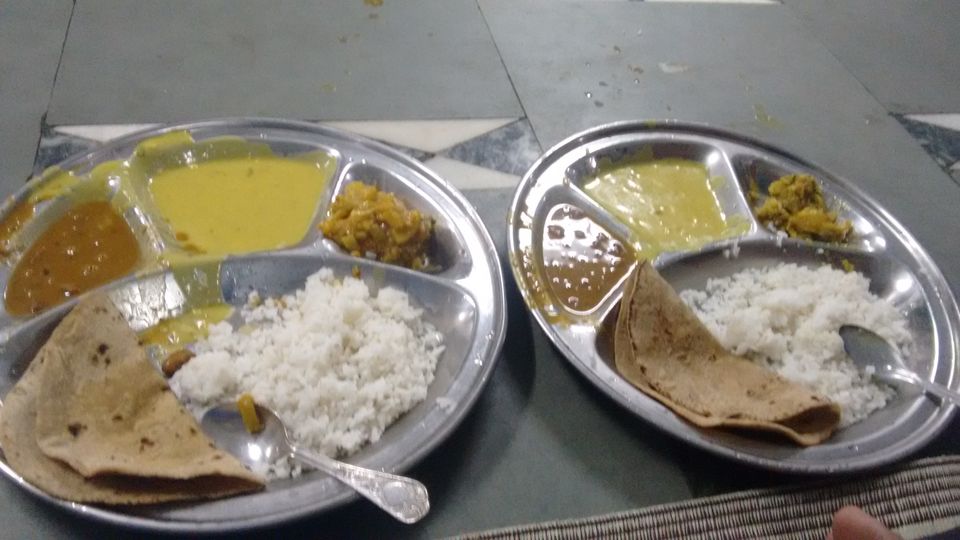 The Gurudwara also has facility of rooms where one can stay (more rooms are there in the other premises that is connected to main Gurudwara through the bridge), they have huge bathrooms with natural hot water springs. Another thing that I found interesting about Gurudwara was that the walls had photos of all religions depicting religious harmony and love.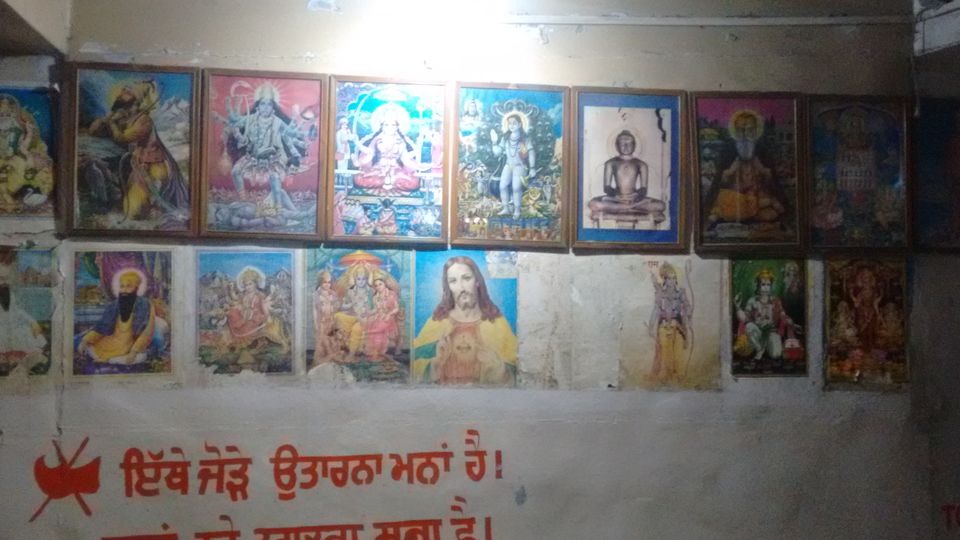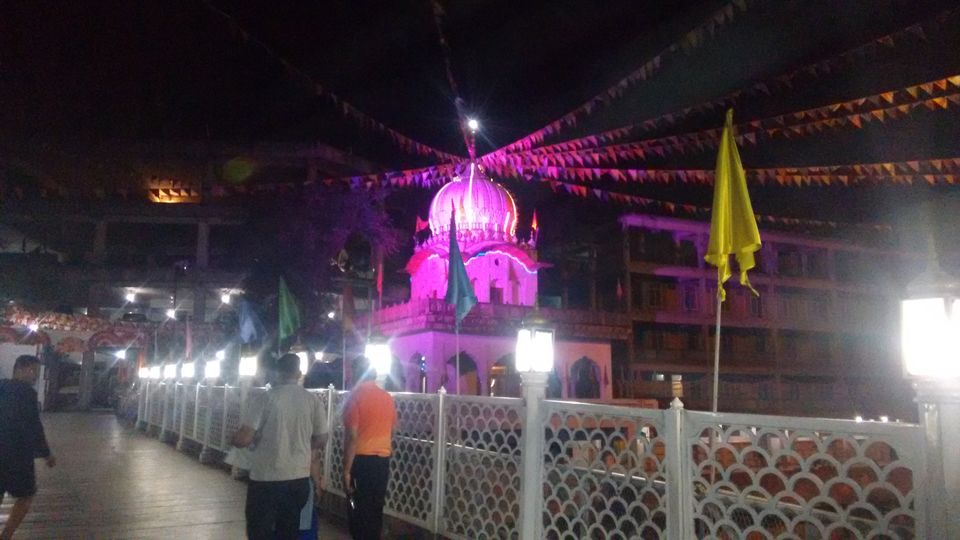 The market in Manikaran has number of small eating joints where one can feast on variety of food, you can find chai, maggi and momos in almost all shops along with Indian, Chinese and others delicacies. There is only one pastry shop in the market which also offers pizza, burger and delicious and fresh pastries. Don't forget to have pastry from here:-)
Then there is a shop of woolen clothes that has Nehru Jackets and an amazing variety of hand woven shawls- we bought two shawls for mom and one Jacket for dad , guess what we got good discount as well.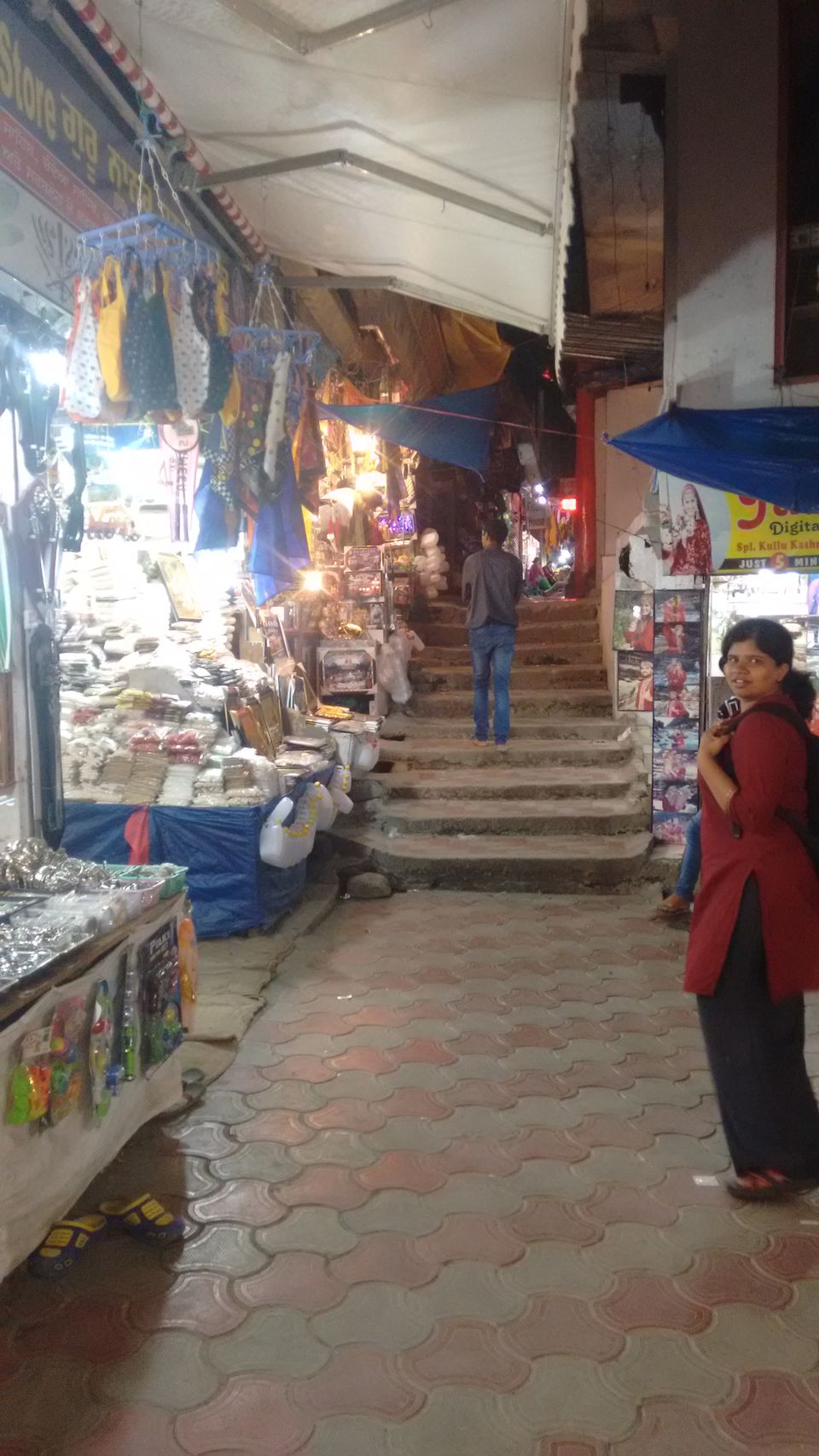 Lastly, the point from where the bridge starts (also the point from where the market begins) has a chat shop- the uncle at the shop makes superb gol-gappas. You can't afford to miss them :-)
After an exciting and challenging trek at Kheerganga, Manikaran brought peace in my heart. There was no hurry, or hustle bustle- a perfect place to pause and relax.
To sum it all, Manikaran is a place that can be explored if you have just 3 hours- one hour to visit all the temples, half an hour for Gurudwara, one hour if you want to take bath in hot water spring and in remaining half an hour you can shop or just walk in the market.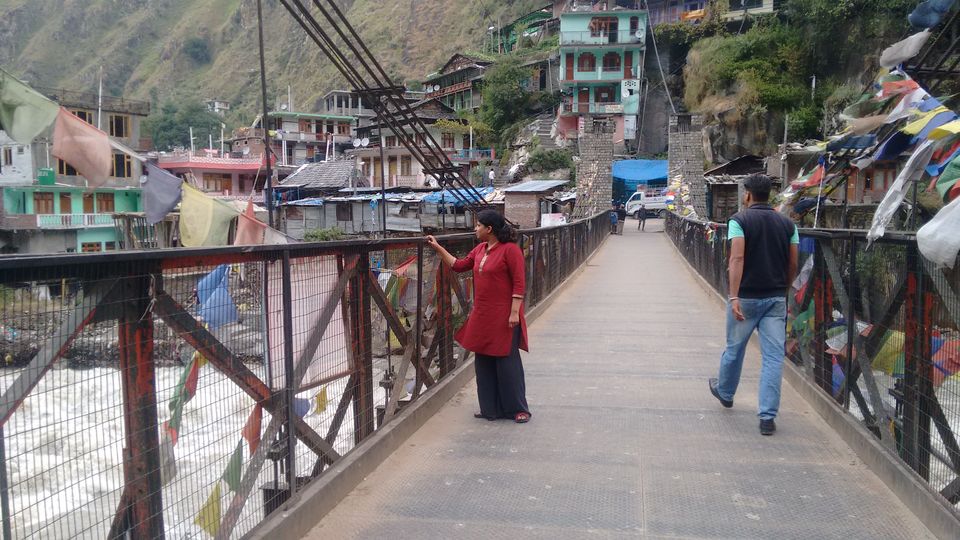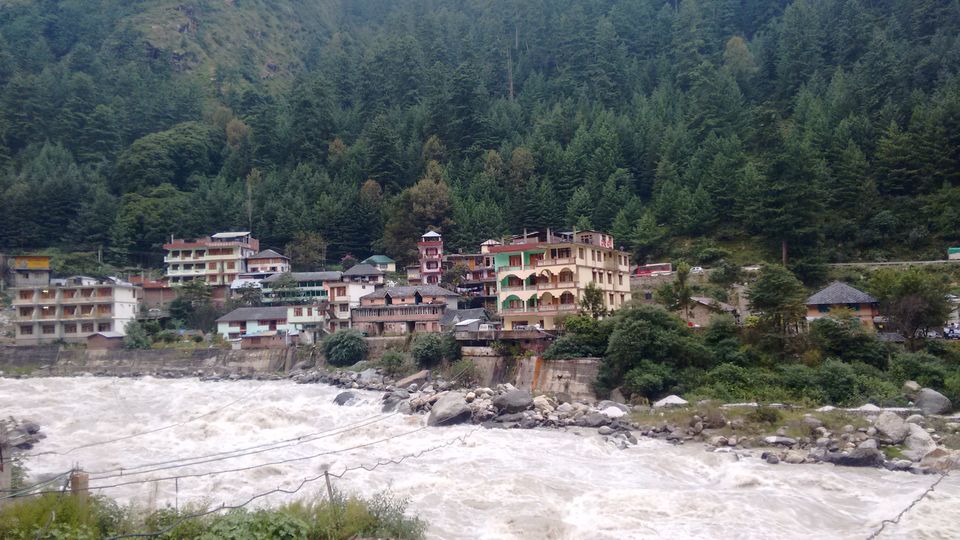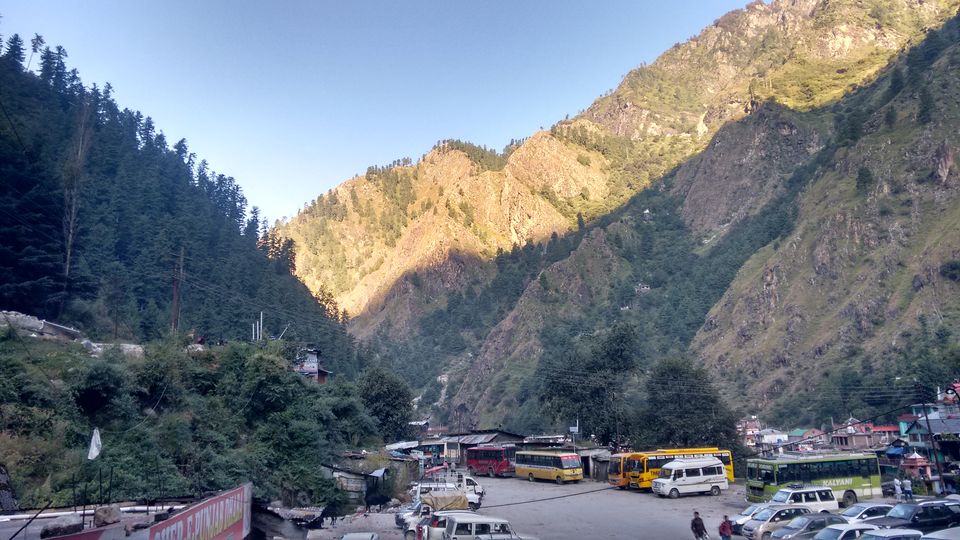 Importantly, Manikaran is well connected to various cities through bus including New Delhi (there is one HRTC bus that goes to New Delhi – it starts at 1 pm from Manikaran).