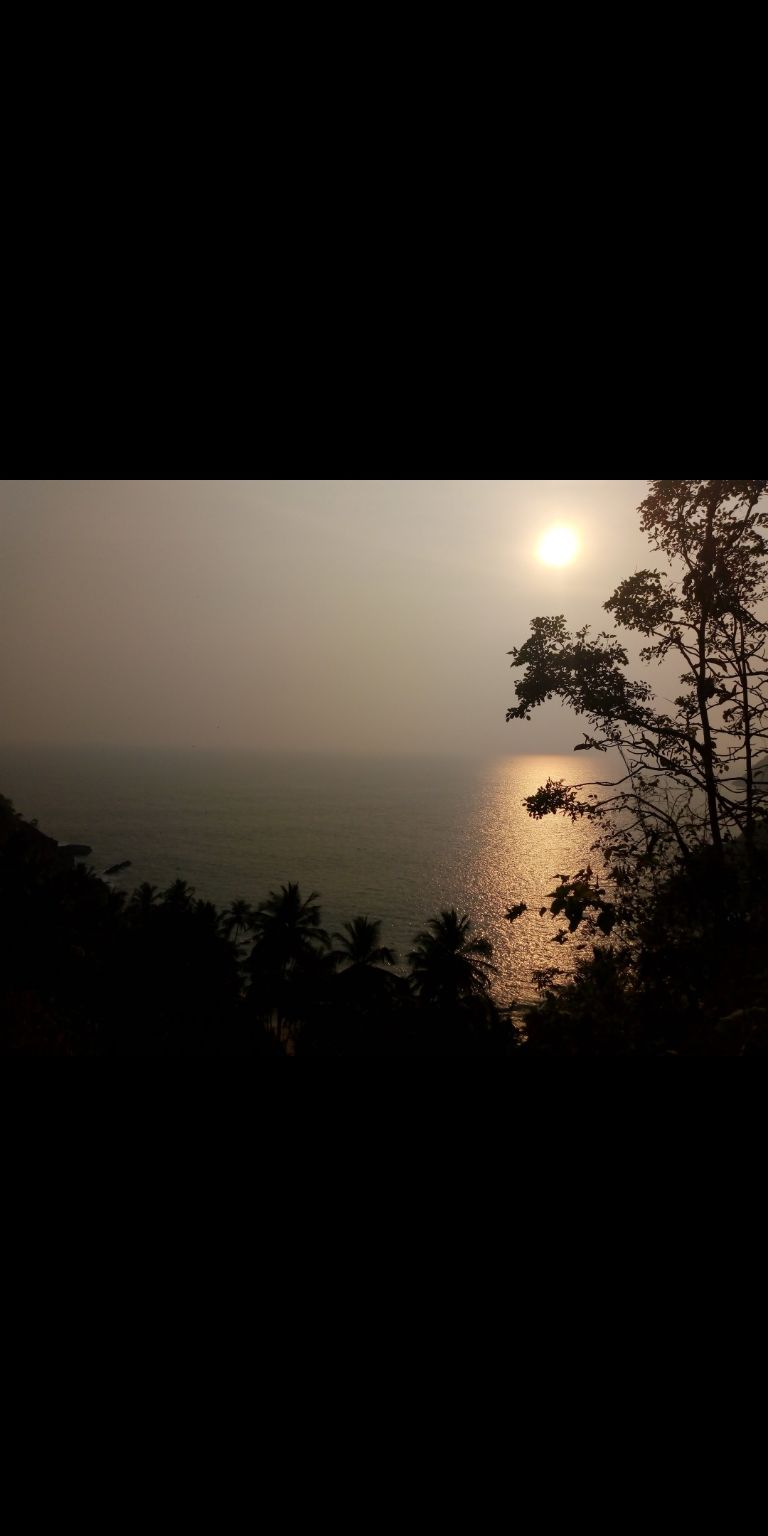 A hidden beach in the far southern end of goa, after crossing Margao one of the major cities here. A good 30 kms on NH66 and then another 15 kms on NH44 you reach this small village called cola. Then take a little walk through dusty village road and that leads you the edge of the hill. A peaceful view from there just a tall tree and infinite ocean ahead the edge. A long walk down the hill, cut paths through the rocks into stairs. There exists a beautiful hidden beach away from the crowd and disconnected from the social network world called kakolem beach. Massive rocks and sinking sand constitutes a spectacular coastline. Not really the beach you'd like to go swimming or into the water at all. But hey! No loss though. You see the perfect sunset from the southern edge a the state based on the western coast of India.
No people, no stalls, no crowd for as long as your sight can reach, a beautiful small stretch of sand encircled by steep hills on three sides, kakolem beach definitely is worth going.
Life in Goa is special in the best possible way and it's ability to surprise you is worth a test.