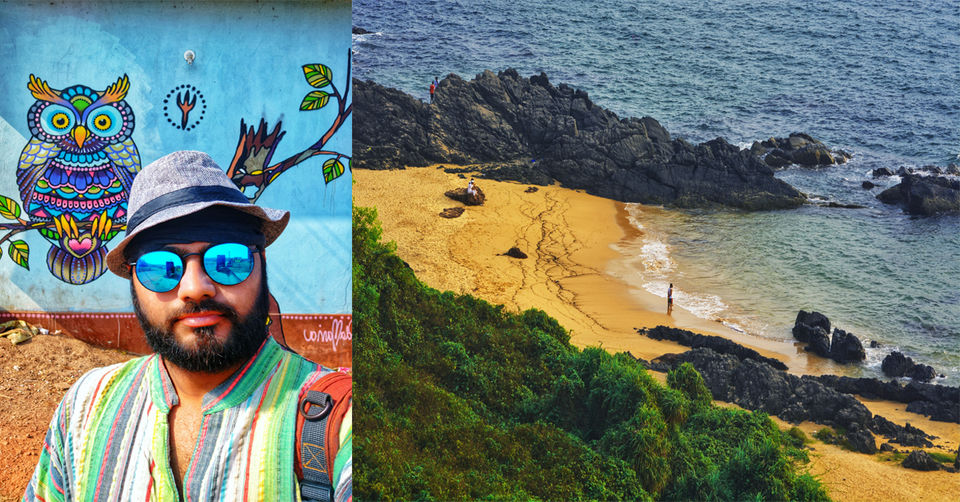 Goa. When you think of this holiday destination, the first thing that comes in your mind is fun and booze. But the second thing that strikes you is expenses.
Having fun during a vacation is never light on the pocket, and it's actually very expensive when you are in Goa. Cab fare is often too steep, so many people opt for rented bikes and scooties. Even then, the daily expense on these bikes is no less than Rs 500. And we haven't included fuel yet.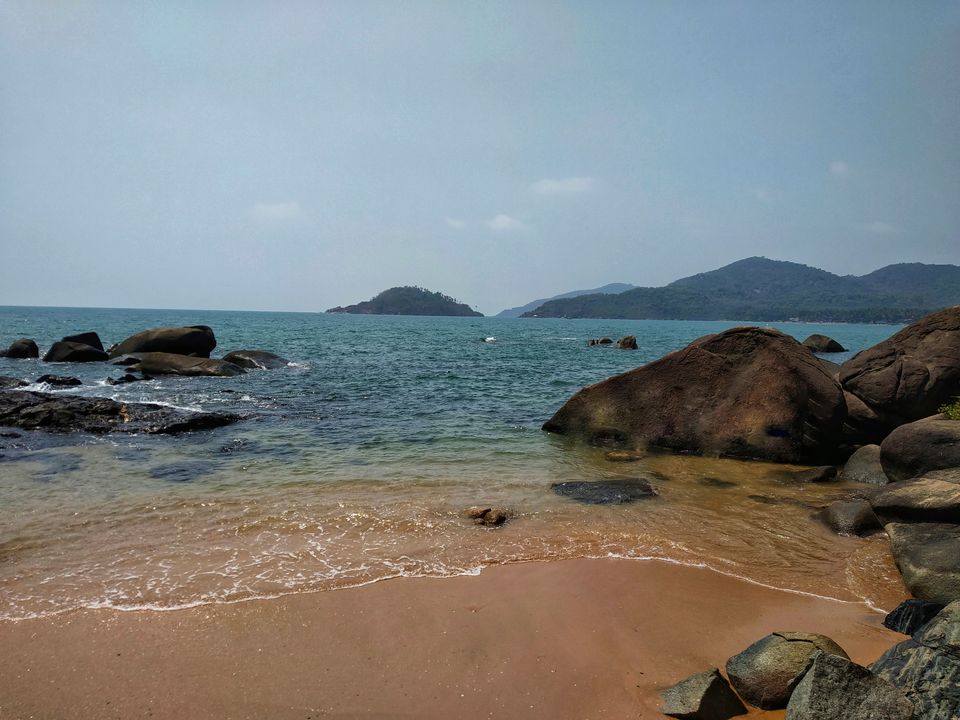 Hiring a car in Goa can cost you a lot more than you would expect. There are no app-based cab operators like Uber or Ola in business here. The local taxi-operators maintain a cartel through which they can charge outrageously. A cab from the railway station at Madgaon to Anjuna or Baga (about 50 km) can cost you up to Rs 1800 and about Rs 1200 to Palolem (about 35 km) in South Goa. Read more about the taxi monopoly in Goa here.
How did I spend less than Rs 200 on transportation in Goa?
I did not travel to Goa by flight or train. I took a bus from Malvan in South Maharashtra. I had been taking a trip to the lesser-known beaches in Maharashtra before I came to Goa. I got off my bus at Mapusa Bus Stand. This is the largest bus stand in North Goa, and you can get direct buses to Arambol, Siolim, Anjuna, Calangute, Candolim, Bicholim and Panjim from here. The buses do not overboard, are quick and do not hurt your back. I took a bus to Anjuna (10 km) for just Rs 20.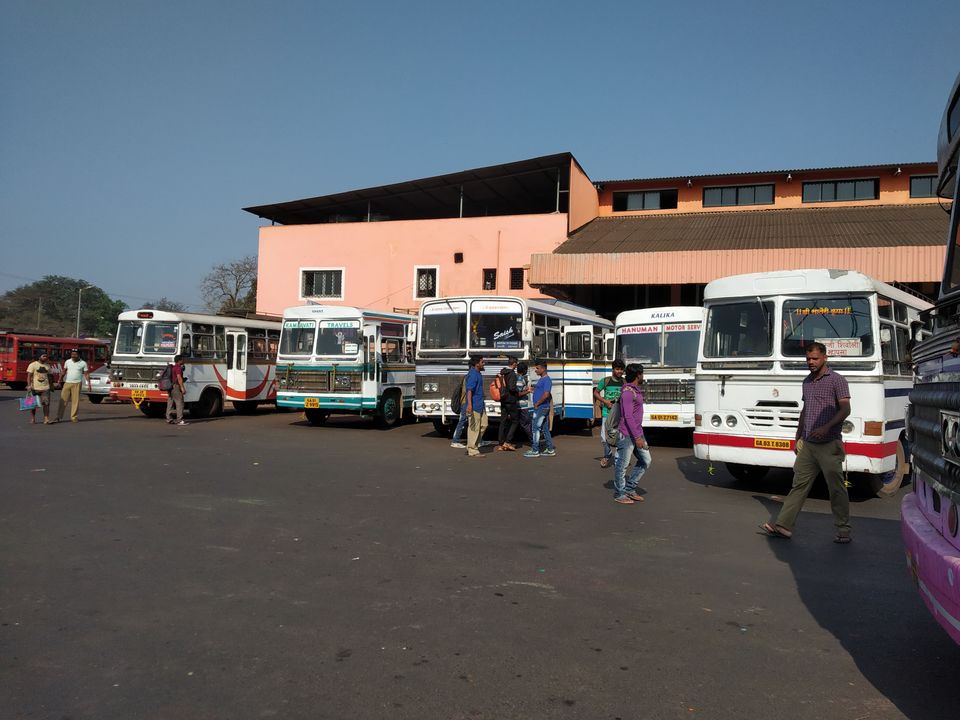 I spent the day in and around Anjuna, visiting the beach and flea market.
I spent the next day in Anjuna, Siolim and Baga. My friends had come over, and I went around with them. So I did not have to spend on transport.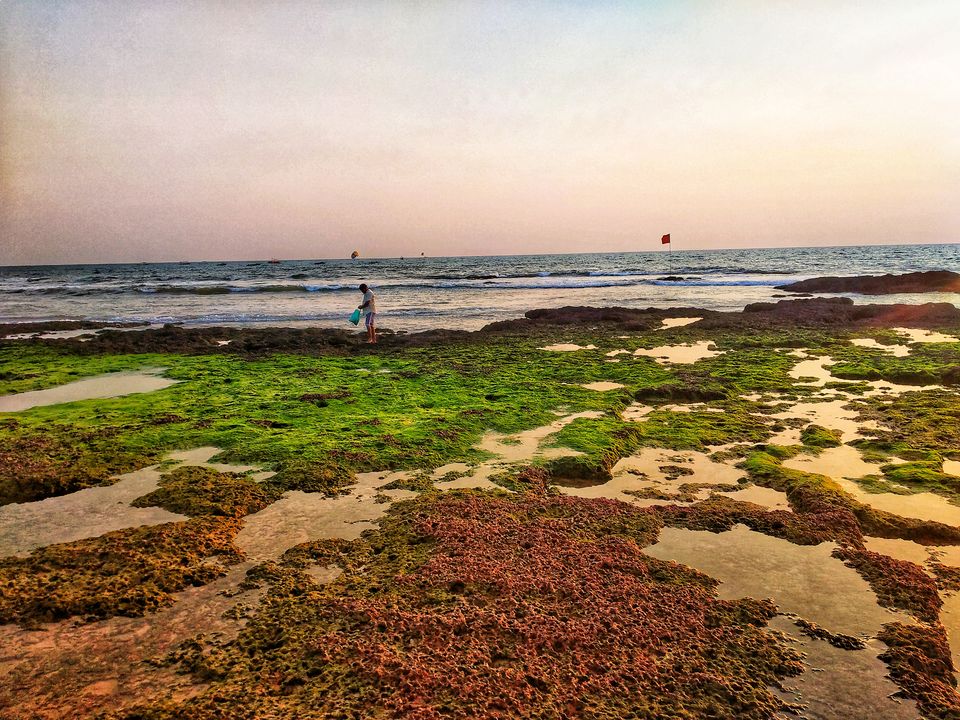 On the third day, I woke up at my friend's place in Siolim. I took a bus from here to Mapusa and then to Anjuna for Rs 30. I checked out from my hostel in Anjuna and found a bus from Starco Junction in Anjuna to Mapusa, and further to Panjim for Rs 30.
Panjim is the capital of Goa, and from here you can find buses to every part of Goa.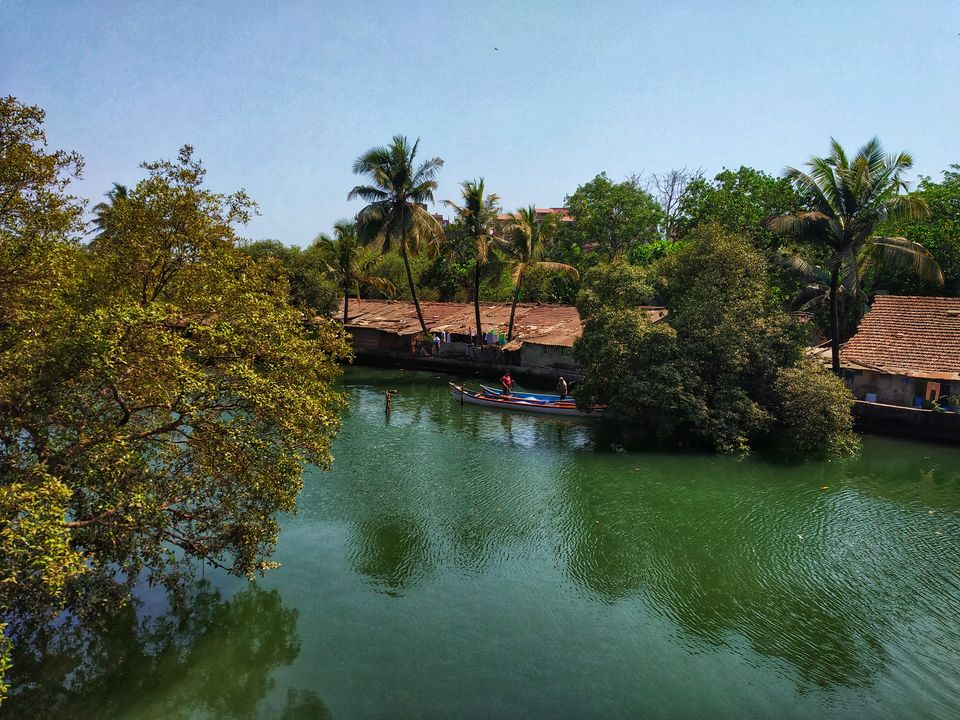 Later, I travelled to Ribandar (en route Ponda) for Rs 10. From here, I took a free ferry ride to Chorao Island. State-run ferries to Chorao and Divar islands are free for pedestrians. I travelled further to Velha Goa to see the Basilica of Bom Jesus. My return trip to Panjim cost me Rs 10.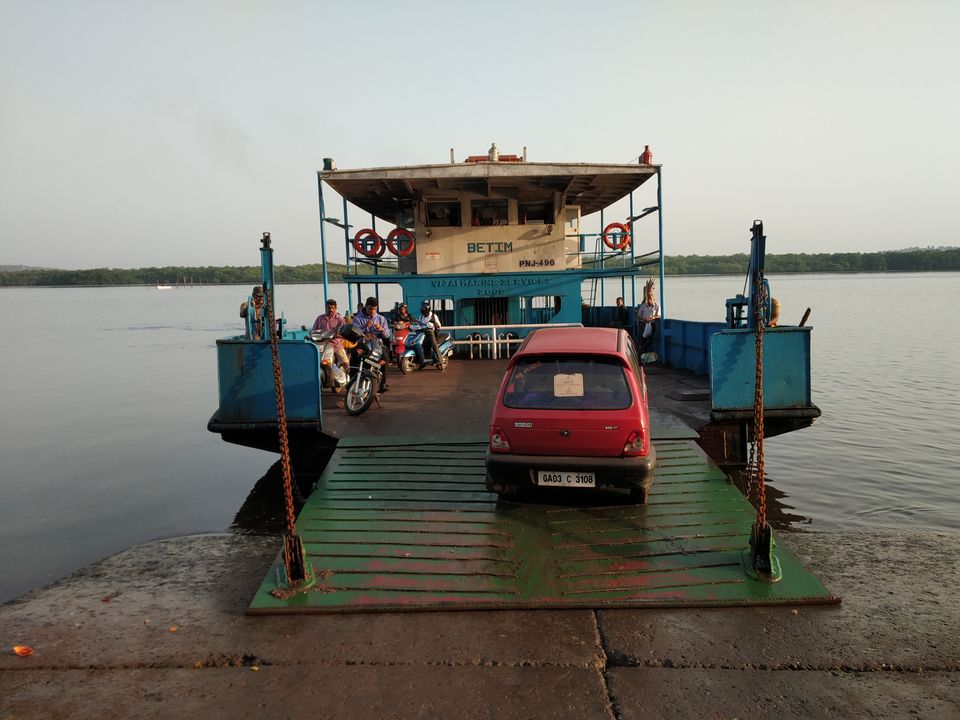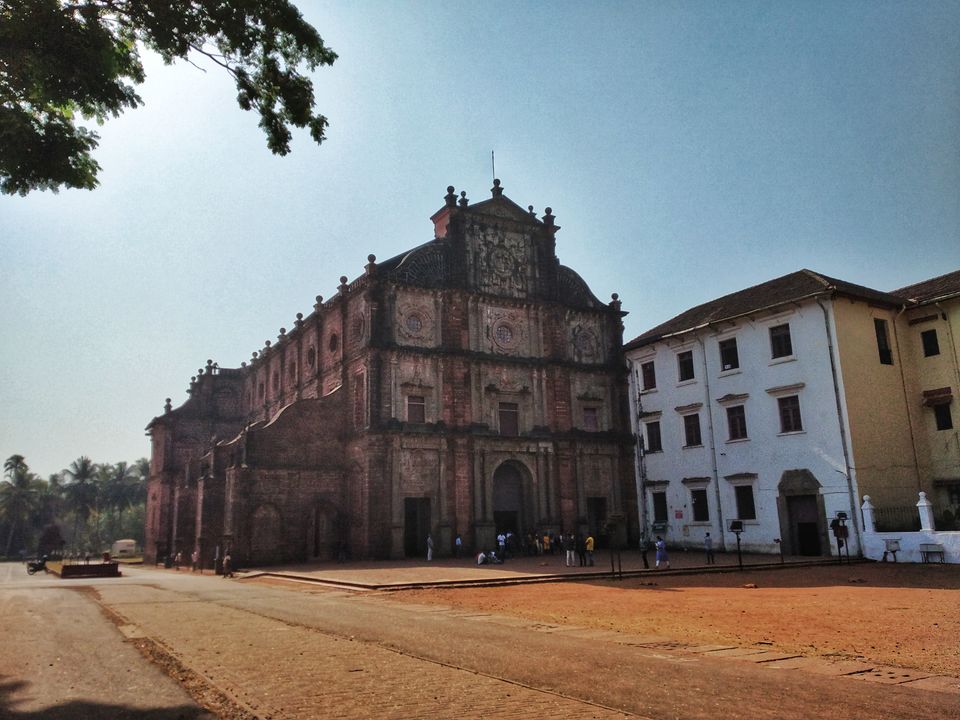 Next day, I travelled to Madgaon from Panjim (40kms) for Rs 30. From Madgaon, I took a train to Cansaulim for Rs 10. Madgaon is another major bus stand in Central Goa from where you can find buses to Panjim, Cancona, Colva, Ponda and Dudhsagar.
I spent the day around Cansaulim.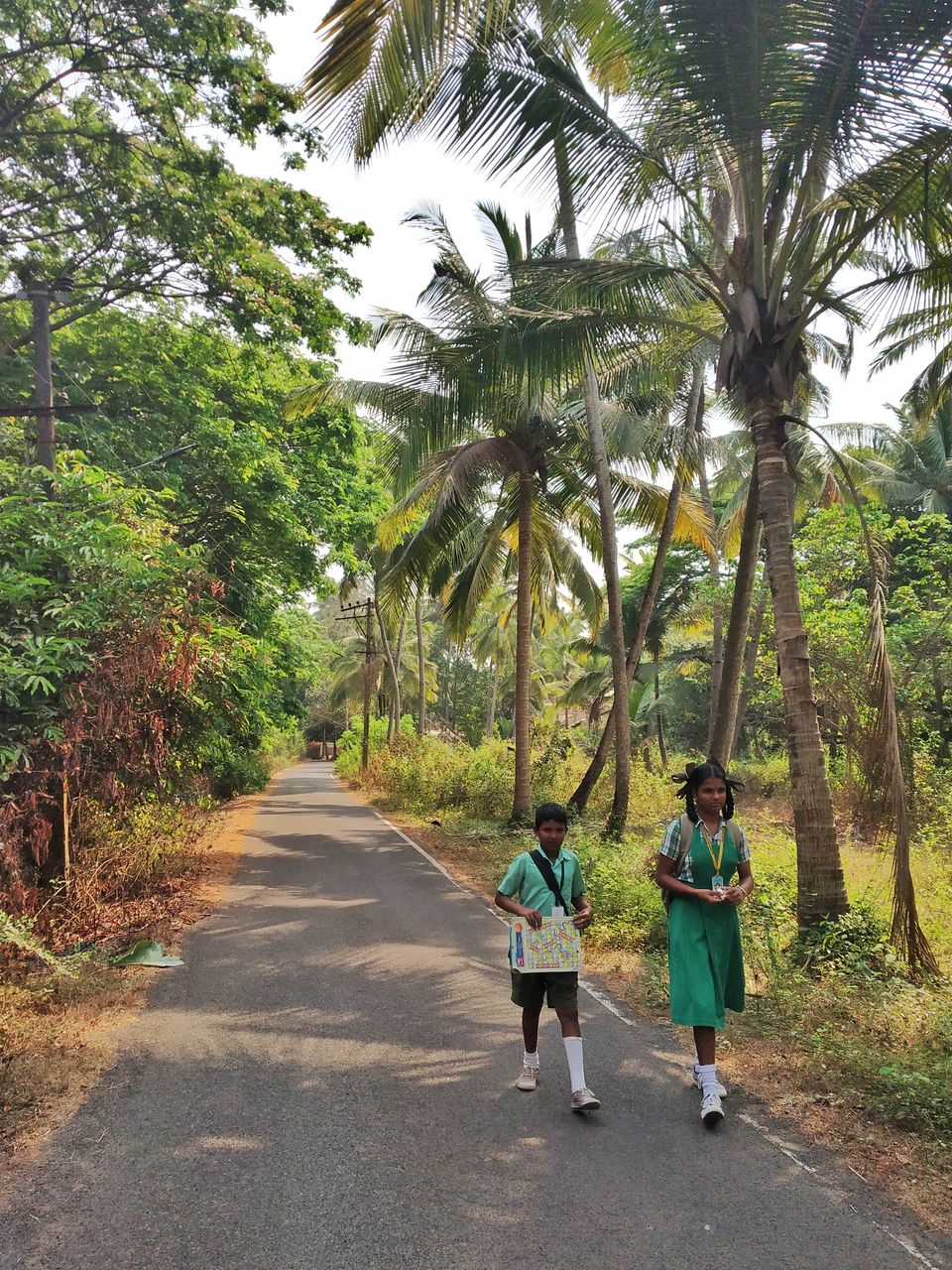 On fourth day, I visited Palolem. I took a train from Cansaulim to Madgaon for Rs 10, from where I took a bus to Cancona for Rs 35. I followed the same route back, and spent Rs 45 in total.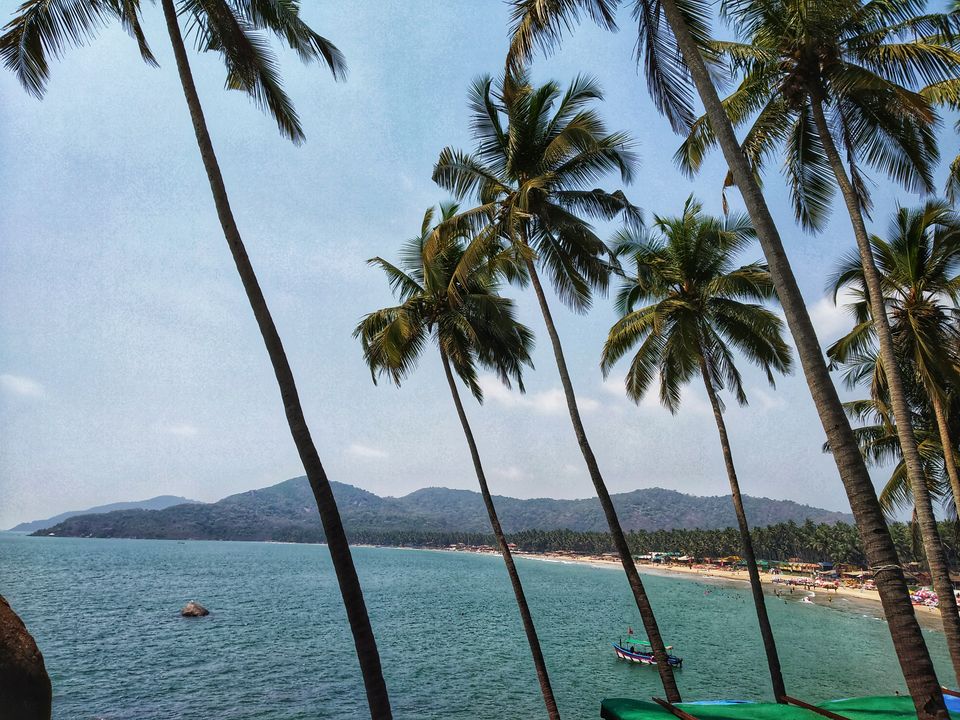 On my last day, I moved to Vasco from Cansaulim by bus for Rs 20. I stayed in a hotel next to the railway station at Vasco. I spent Rs 20 on my return journey to Marmagao.
My hotel was offering me a taxi ride to the airport from here for Rs 350. Instead, I walked to the bus stand next to Vasco railway station, and boarded the bus to Mudgaon which dropped me right in front of Dabolim airport for Rs 10.
Total expenses on transportation during the five-day trip: Rs 280
If you are a budget traveller who not just wants to save money on low-return things like point to point commute to save it for higher return things such as local food, but also explore deeper by walking on foot and interacting with fellow-travellers by hitch-hiking, using the state-owned transport is a fabulous idea. The buses are fast and cheap, and the train journeys are cost-effective and picturesque.
The Konkan railways run through the middle of the state from Pernem to Cancona via Madgaon (North to South), and from Vasco Da Gama to Sonaulim via Madgaon (West to East).
These are some of the railway stations and the popular places the rail connects to:
1. Pernem – Arambol, Morjim
2. Thivim – Bicholim, Chorao Island, Divar Island
3. Karmali – Old Goa
4. Madgaon – Interchange station, Colva
5. Balli – Betul, Cabo Da Rama
6. Cancona – Palolem, Agonda, Karwar, Gokarna
7. Vasco Da Gama – Dabolim airport
8. Cansaulim – Private Beaches of Cansaulim, Arossim and Utorda
9. Dudhsagar – Dudhsagar Falls
Note: Passenger trains run regularly between these stations, and to keep a track of the time table or book tickets you may download the UTS App
Have you ever travelled budget to Goa or to another popular destination? Share your experience with the Tripoto Community