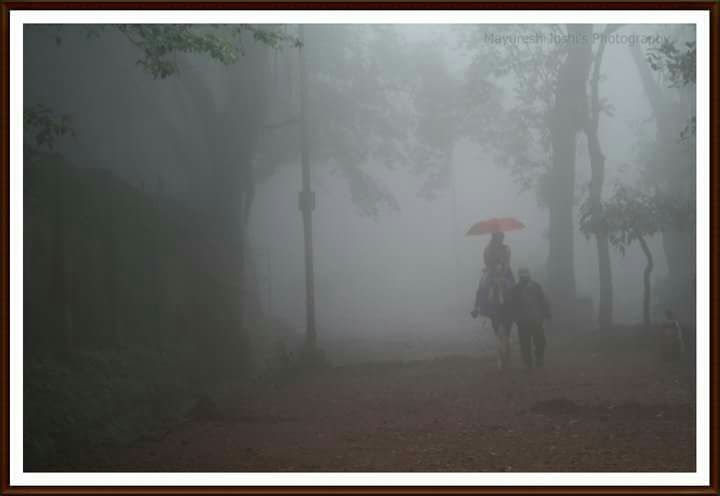 Even a small change in our world which we take too much for granted makes a considerable impact on our outlook, and does rejuvenate and makes us ready and refreshed to face our daily routine, and one will be really cheered up if that small change comes in the form of an India's smallest hill station, Matheran.
Matheran simply means forest on the forehead and is an eco-sensitive region and is Asia's only automobile-free hill station.
Wait, what Automobile Free ??!!!
How the freak are we gonna reach there? and aren't we supposed to travel around??
Reaching there: At times they say the journey itself is fascinating enough to give a glimpse of things to come, which is very much true with Matheran where you can take a journey of a small narrow-gauge train that reminds you of the train journey to Shimla, and in fact, was considered once to be listed at the UNESCO world heritage. The train takes you through a scenic 1 and 1/2hour journey right into the heart of Matheran marketplace.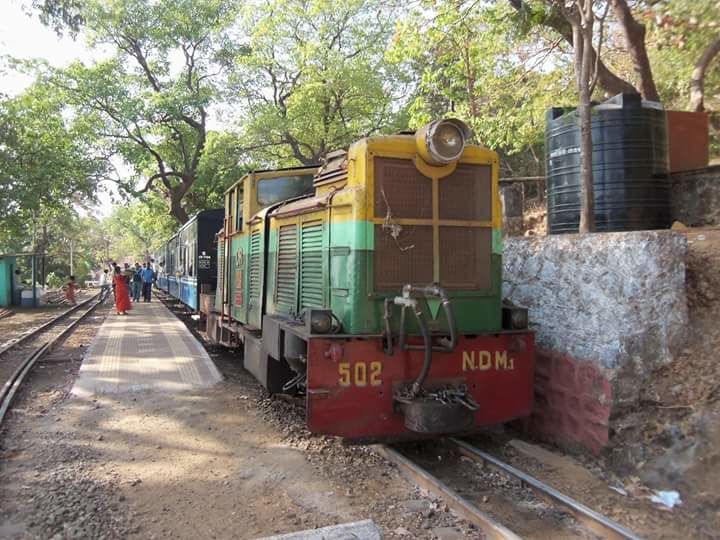 A bit of history: Matheran was identified by a British officer and then collector Poyntz mallet in 1850 and was preferred retreat for the affluents then to beat the harsh heat and humidity of the region. The Matheran Railway was built in 1907 by Sir Adamjee Peerbhoy which traverse about 20km distance.
Life at Matheran : Just imagine sounds of vehicle horns, the usual rush of trains, and heat and humidity of time-tied life been replaced by the chirping of birds, foot-tapping of horses and people walking along leisurely in well-trodden foot road bliss isn't it. As mentioned before Matheran being Asia's only automobile free hill station, the means of traveling are very primitive and few, most of the tourists here prefer to hike around while going to any of 28 watchpoints scattered all around Matheran, the second best and most preferred option due to its uniqueness in our over technology and machine-dependent lifestyle, is riding Horses !!!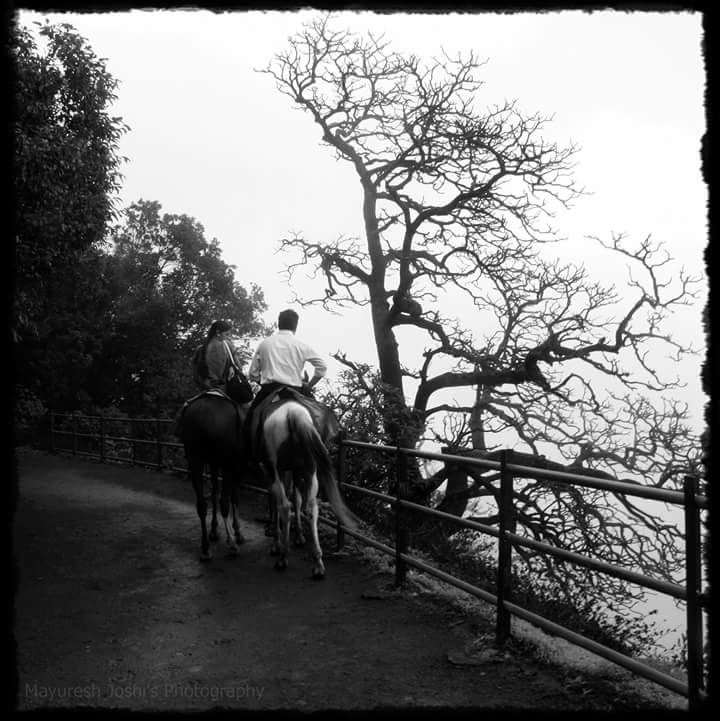 What's there to see : There are all togeather 28 different points with there own specialities such as Panaroma point which gives almost 180 degree view of the valley around and boasts of one the most amazing Sunsets, One tree hill point which gives a unique view of a lone tree perched on a peak, Honeymoon point which gives a beautiful view of lake at the foot hills, Charlotte lake which is a small water body and which transforms into a point not to be missed during monsoon are just a few to mention about. Matheran also has a couple of temples and parks.
Best time to travel: Even though this place has its own charm throughout the year, Monsoon will be rated as the best season to visit, during this season Matheran not only invites us with its misty and foggy atmosphere which enhances its laid back life but also for the greenscape this place gets transformed into, along with numerous waterfalls that can be enjoyed all the way.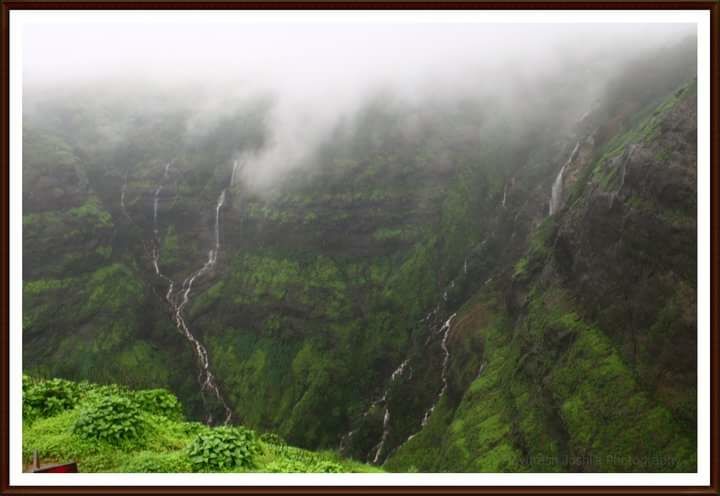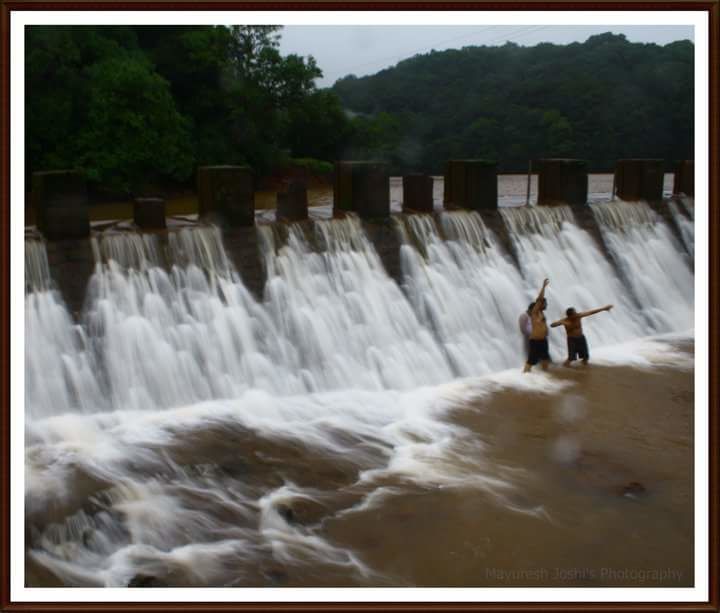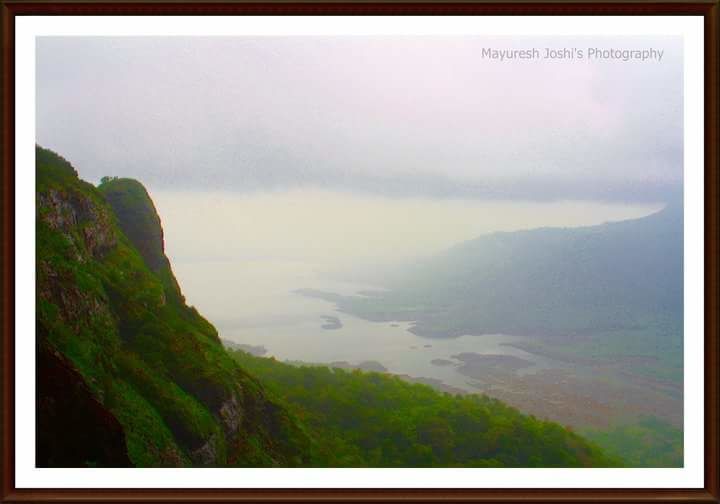 Where to Stay / What to eat: Matheran boasts numerous well maintained staying options right from old Parsi and heritage structures converted into hotel-like Cecil or Veranda, to the well developed and modern resorts like Adamo, Usha Ascot, and Kumar resorts with swimming pools and all the usual amenities we are used of ready to serve almost all sorts of foods, from Chinese to tandooris, Pure veg Jain foods and lip-smacking Malvani and Konkani outlets are also cropping up.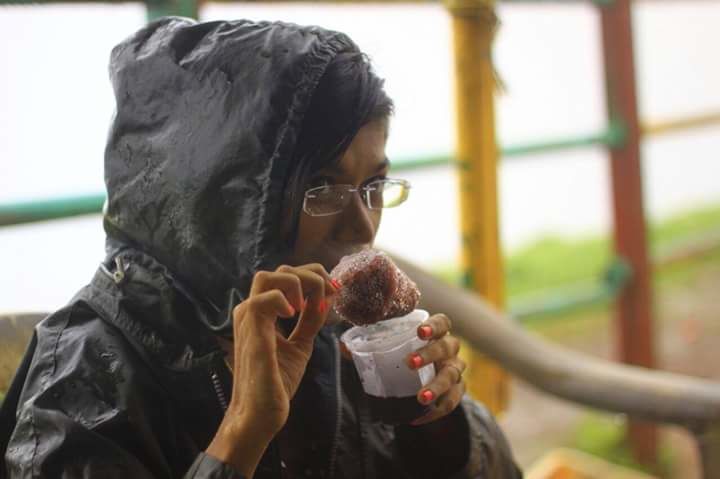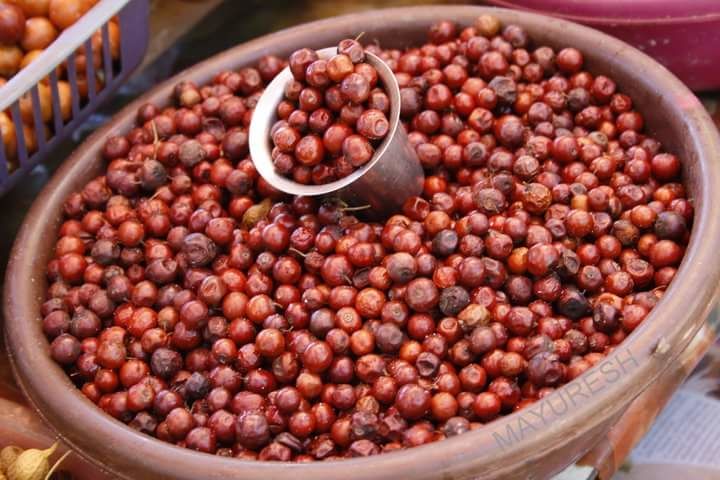 But One should not miss to enjoy very generic delicacy but presented in Matheran with twists of their own like hot and spicy masala maggie, Boiled corn and end the day at numerous juice shops in the market and enjoy special Milkmaid golas.