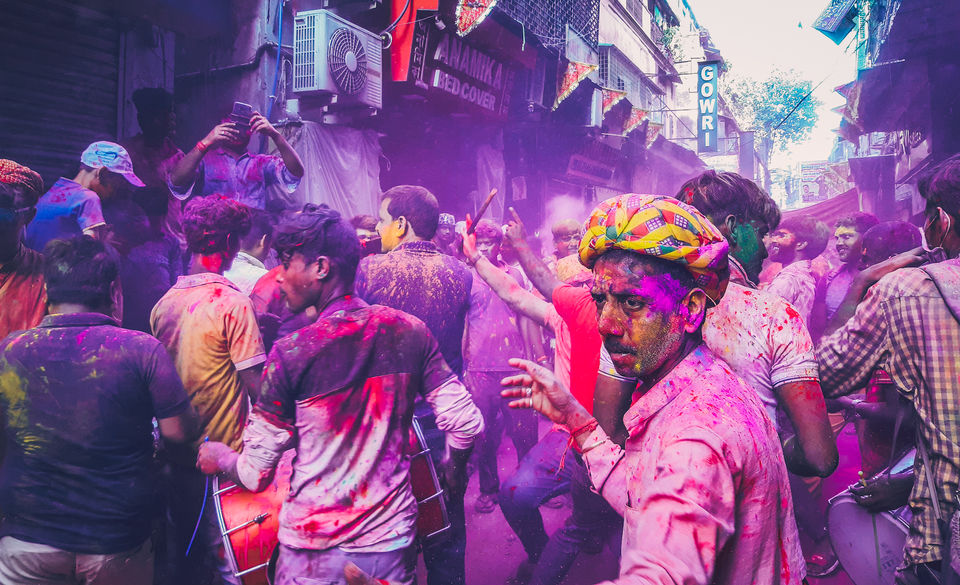 India is always known for its festivals, and these festivals connect people and communities together. One such festival is Holi, a Hindu festival that takes place across India. This is a festival of colors celebrated on the arrival of spring to signify the glory of good over evil. Though its a Hindu festival but its celebrated in a very vibrant manner by people of all communities.
While talking about Holi, the only place people imagine is of Mathura, the birth place of lord Krishna. But other than Mathura, there's one more place where its celebrated with equal joy and the vibe is same as Mathura, i.e Kolkata - The City of Joy.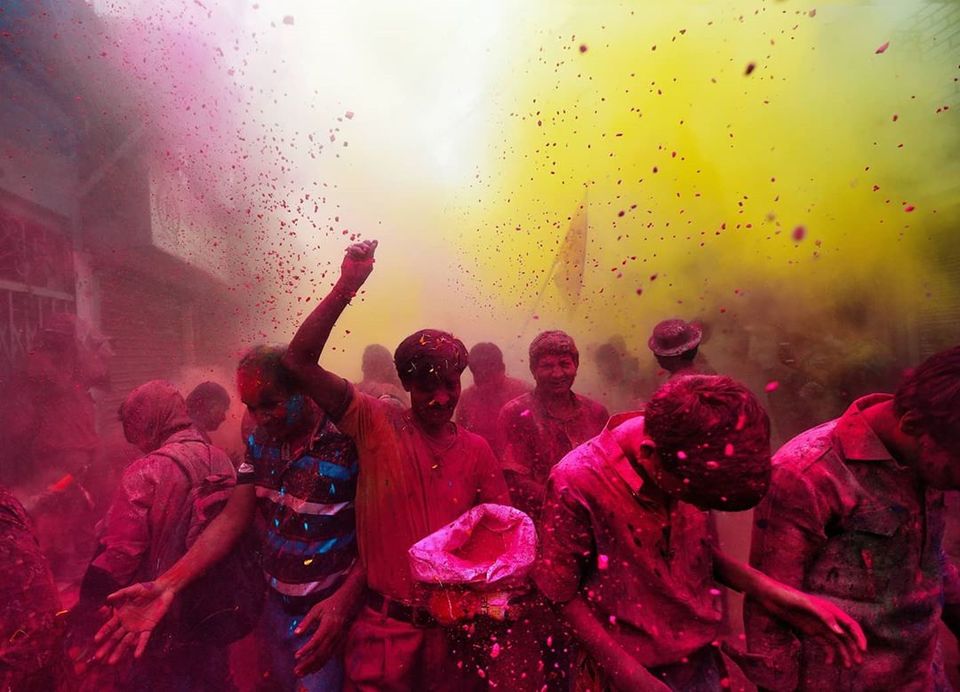 This Holi celebration is popularly known as "Rolls Royce Holi", as a vintage Rolce Royce is decorated with flowers and a throne is placed on top of the car, worshiping Radha - Krishna. Priest's stand alongside the throne and give "Prasadam" to the devotees. The procession starts from Howrah and proceed towards it's final destination in Barra Bazaar. It also consist's of other god's and goddesses and thousands of people playing Holi on the way.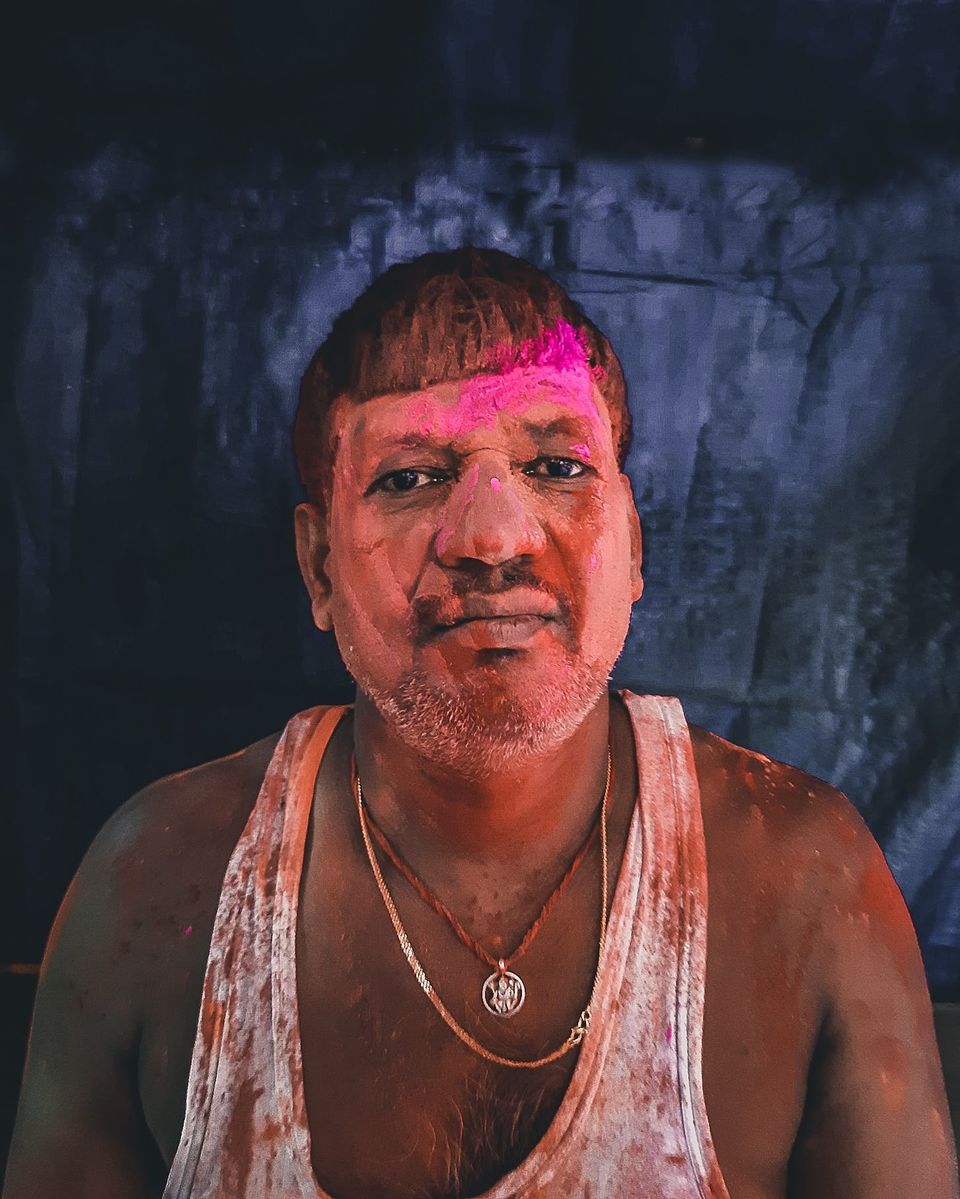 This celebration happens two days before Holi. The organizers of this celebration are generally businessmen but the vibe is none less than Mathura. As the procession pass thorough some narrow alleys of the city, people come out of their home and play Holi. Some even through water balloons from the roof of their house, but its super fun.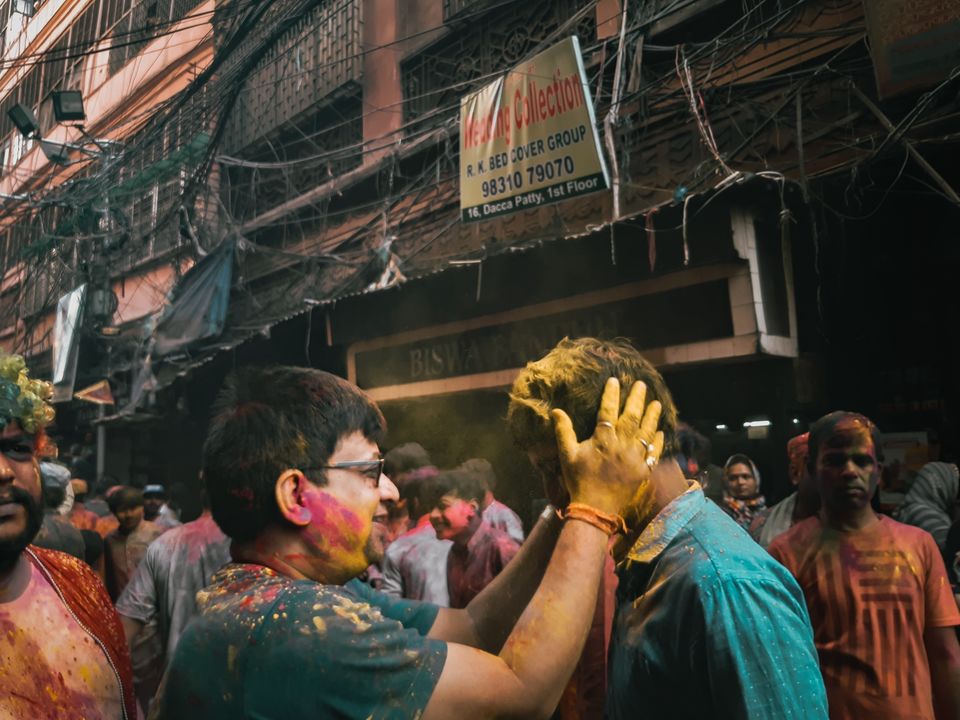 Since this Holi celebration happens before actual day of Holi, one should definitely do proper research about the dates and timings. Usually the procession starts at noon and goes on till 5 PM in the evening.
If by any chance you cannot reach at Howrah by time, you can also catch up at various other places like Raja Katra near Barra Bazaar.
Lastly here are few pictures from this year's Holi.