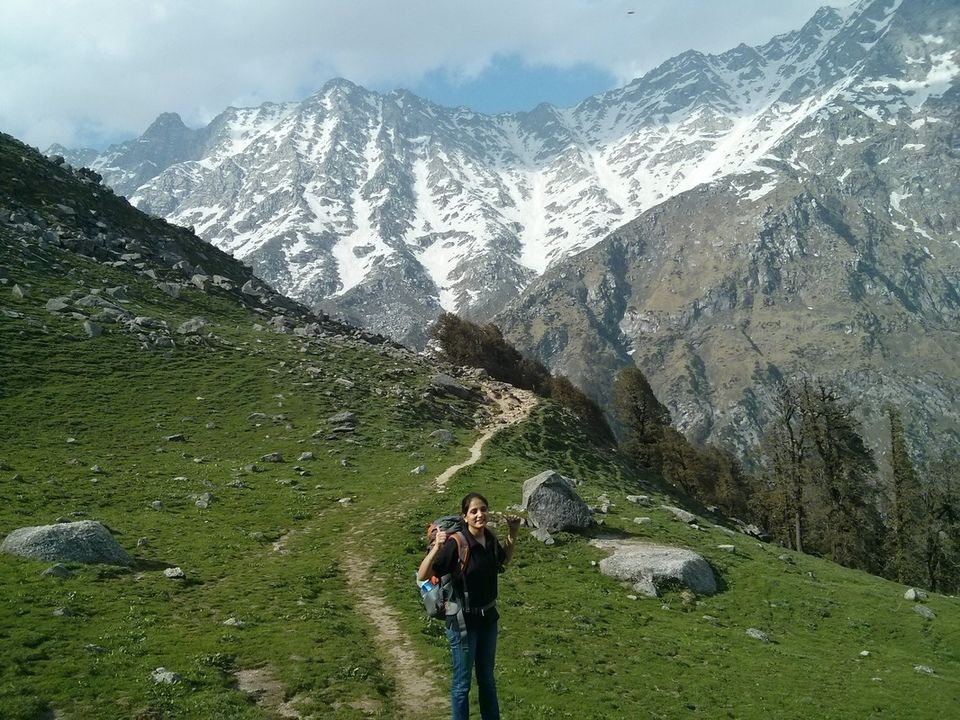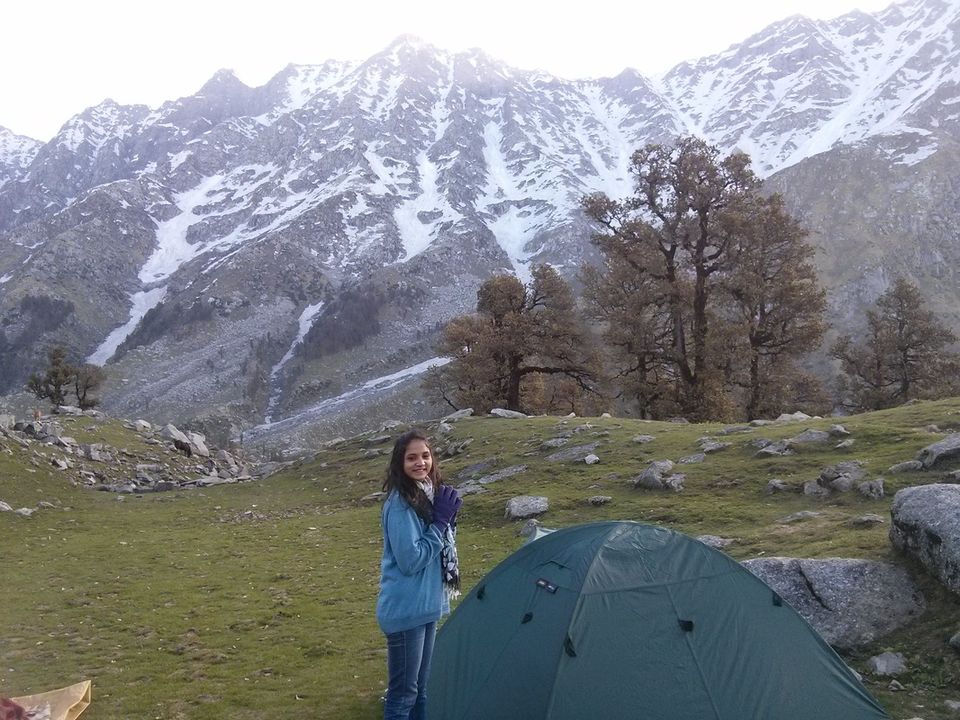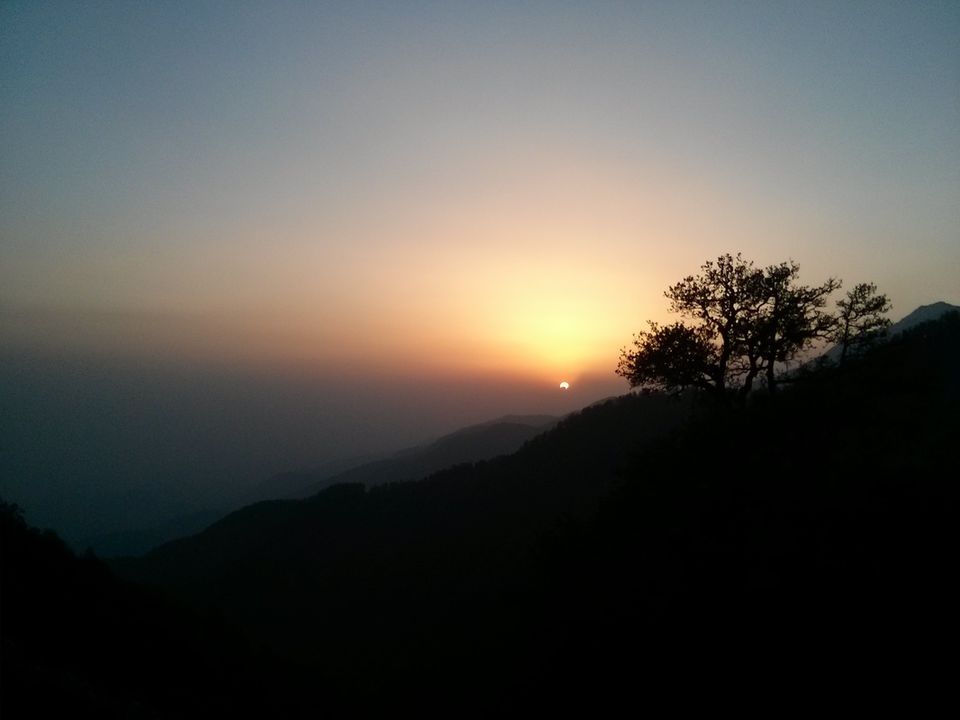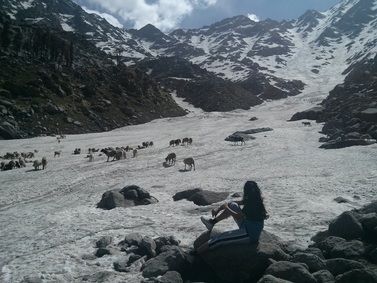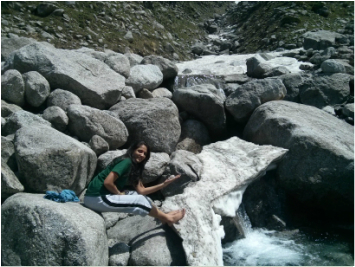 When they told me of the great Himalaya, I asked if  I could  breathe air free from the perplexities of life; smell the spiritual bliss; taste water that could quench my persistent aspirations for a while; feel the touch that made me realize that I still existed in my body as myself and not as a potpourri of borrowed imaginations; witness a view that I could never comprehend no matter how long I stared, feeling the injustice that my smile inflicted in a senseless expression of gratitude.  
I experienced much more.
Itinerary:

Day 1: We started from Delhi and took an overnight bus to McLeod Ganj. After visiting the monastery, we headed off on a 3 hour trek to Triund. The trek is very simple and well marked until the end. There are tents on the top where you can eat Maggie. After lunch, we headed off to snow line cafe which took another 2 hours.

There is a single tent which serves food and provides camping necessities. Sunset is breathtaking and you can enjoy the star studded sky. There are around 7-8 camps in the entire vicinity.

Day 2: We woke up very early in the morning to the view of glacier speckled by summer heat, wind whizzing through the valley and the endless green plateau, while lying on the edge of a steep fall. We spent the whole day trekking until the foot of the glaciers, raced against the herd of mountain sheep and dared cold dips in the glacier water. At night, we danced around the bonfire and watched the snow-clad mountains sparkle in moonlight.

Day 3: We left early in the morning and reached McLeod after a six hour long trek. We spent rest of our day at a cafe and returned to Delhi.