In Media Res
"'C'est la vie', say the old folks
It goes to show you never can tell"

Chuck Berry's voice takes over the otherwise silent room. There is a soft, almost mystical, glow inside – like a thousand will o' the wisps decided to make it their home for the night. The handful of people, who were moments ago engaged in myriad activities, have their eyes glued to the spot at the centre of the room where the owner of the place and his Girl Friday are busy re-enacting the iconic John Travolta–Uma Thurman scene from Pulp Fiction. The performance ends, the room explodes into an enthusiastic yet muted applause, and the music fades. Outside, the mountains are gradually being enveloped by the descending darkness.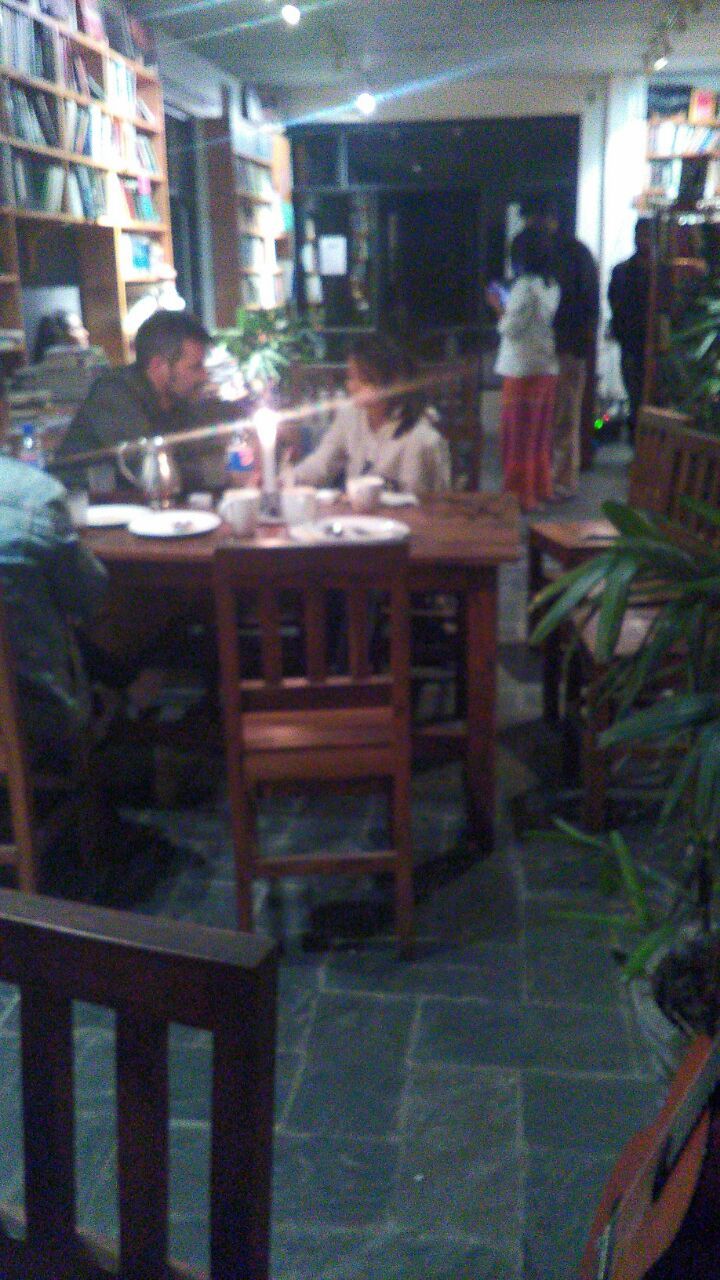 Illiterati
A place discovered by the happiest of accidents. It is a cafe of sorts with food, books to buy or peruse, and an inclination to house eccentricities. A haven for solitary travellers, Illiterati is where the rovers of the 21st century meet kindred spirits, share stories, and perhaps take on new travelling partners for the rest of their journey. In the middle of a long stretch from nowhere to nowhere, this unassuming establishment has found me, and I have been enamoured ever since. Within the walls of this discovery, I have made another – that starting a journey alone has no bearing on whether you will end it alone. As I walk out of Illiterati, with three people by my side, I almost forget having walked in alone. All of us are humming the same song, each one quite off-key. I feel more at home than I have ever felt in a distant land. On this arbitrary day, well into my solitary week of travelling, I have uncovered the joy of fleeting friendships.
Winding Roads and Unwinding Me
 
After a 5-year-long academic grind, there are few things that seem as welcome as simply sitting at home and whiling away. During every end-of-the-year break, I ritualistically take out time to do just that. The end of the fifth year, however, brings with it a pressing urge to do something more. With the prospect of a job looming ahead, every fibre of my being tells me to pack up and leave. To make use of the little time I have before I succumb to the system. To experience the road by myself, at least once. And there lies the humble beginning of my first step into the world of travelling alone. A week-long escape to the hills, with no itinerary, no carefully charted routes, simply the desire to wander. A backpacking rendezvous, if you will.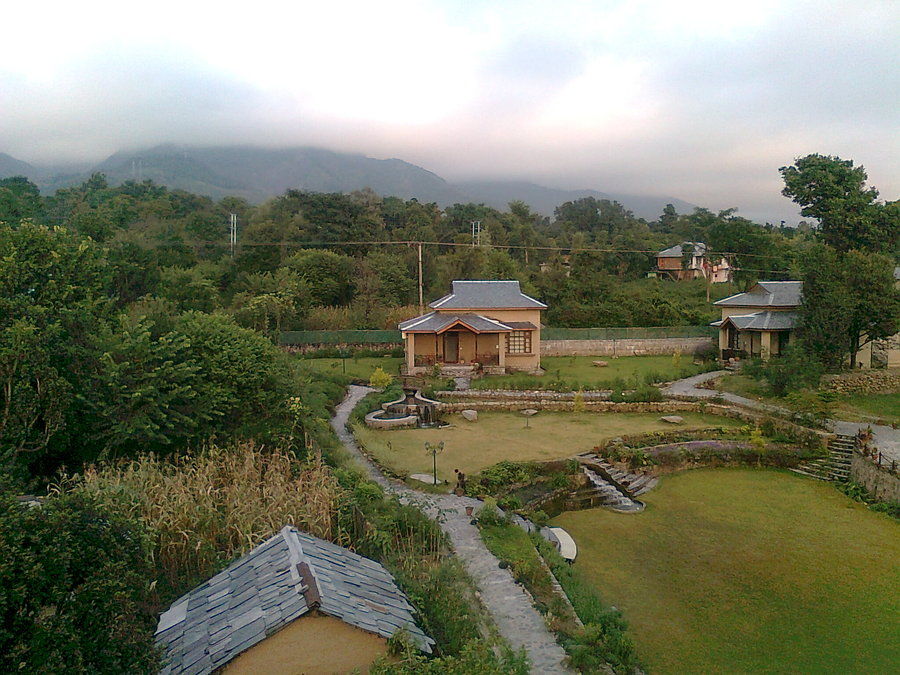 From taking a night-bus to McLeod Ganj, to finding an accommodation upon arrival, the entire journey is overwhelmingly spur of the moment. In a beautiful spot, a long-ish walk downhill from the Square, I find myself standing in front of a quaint multistoried lodging. Ladies Venture: A backpacker's hub, a perfect spot for those of modest means with a penchant for being as close to the local culture as possible. This place provides for, among other things, a dormitory for travellers truly looking to experience the melting pot that is Mcleod Ganj. I walk in, find myself a room, and settle down. It's 7:00 am. Hunger gnaws at my inside; the last meal had, was in another city. As I walk out to find myself some fuel, labouring to climb uphill, I take a sharp breath. It smells like the hills. For the first time since deboarding the bus, I realize how far I am from home. I look at the magnificence that surrounds me – sunlight bouncing off of snow-peaked mountains, the air that affords unadulterated oxygen. How foolish I had been, to think that this trip would be a one-time fix for wanderlust.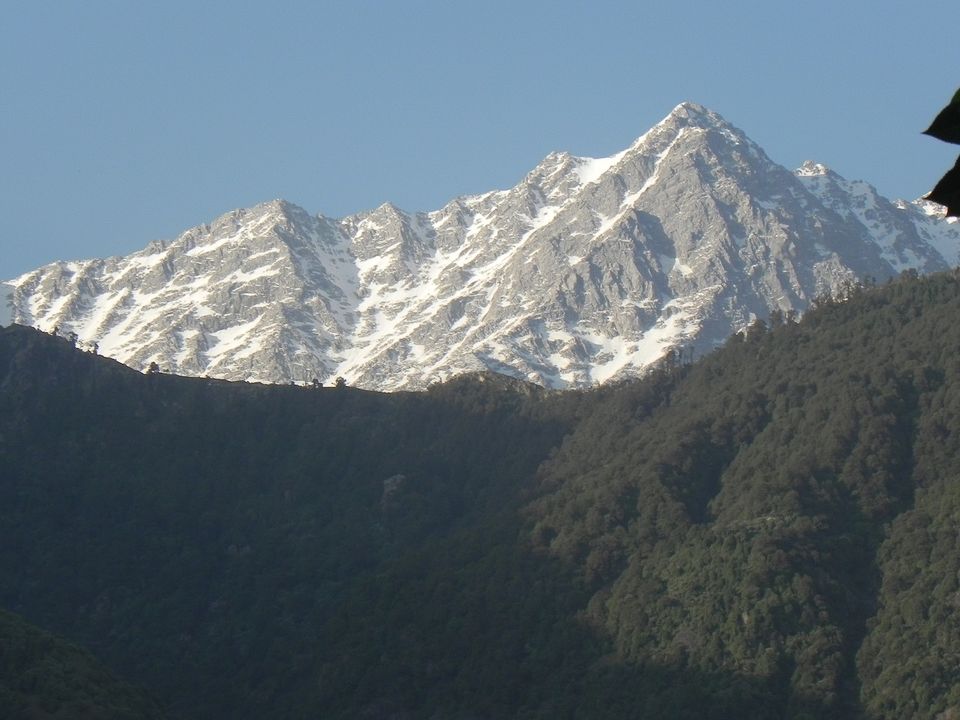 In the cafe, as I sit and finish my generous helping of thenthuk , I jot down the places I have in mind for future travels. I smile; I have only just begun.
Chance encounters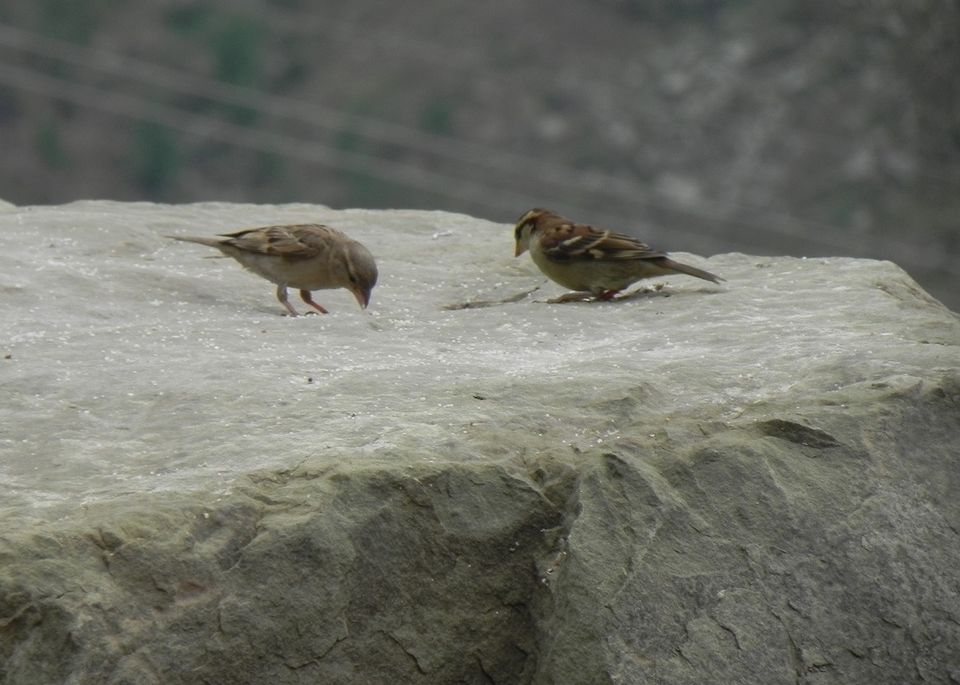 Inside the dim-lit, slightly more crowded than usual Jimmy's, I wait for a table. An unexpected rainfall has resulted in pedestrians taking shelter in the nearest shops and restaurants. Partly because of the rain and partly because of a hunger I had put been putting off for a while in favour of exploring the streets, I find myself inside this Italian Kitchen. An unlikely choice. But one soon to take a fortunate turn. As I find an empty table, I am joined by a stranger. Given the shortage of tables on this drizzly day, it makes sense. I look up and am met with the smiling face of a monk. I smile back. We place our orders and as we wait, before I know it, we strike up a conversation. It starts with a discussion about the lasagna served here but by the time the food arrives, we have moved on to much more ambitious, though elusive topics, of faith, religion, and humanity. As we exit Jimmy's together, I imagine the amusing image it must make – a sombre monk and a shoddily dressed backpacker engaged deep in conversation.
We are going in the same direction – me to my temporary abode, and him further downhill to the local library. He offers to walk with me, and we continue our conversation. On the way, I am met with an acquaintance from another day. She joins in and our humble discussion of things sublime soon turns into a lively debate. The otherwise long-ish walk feels short today. As my lodging looms into view, the acquaintance bids goodbye and the monk, having met up with a fellow robe-adorned man, carries on.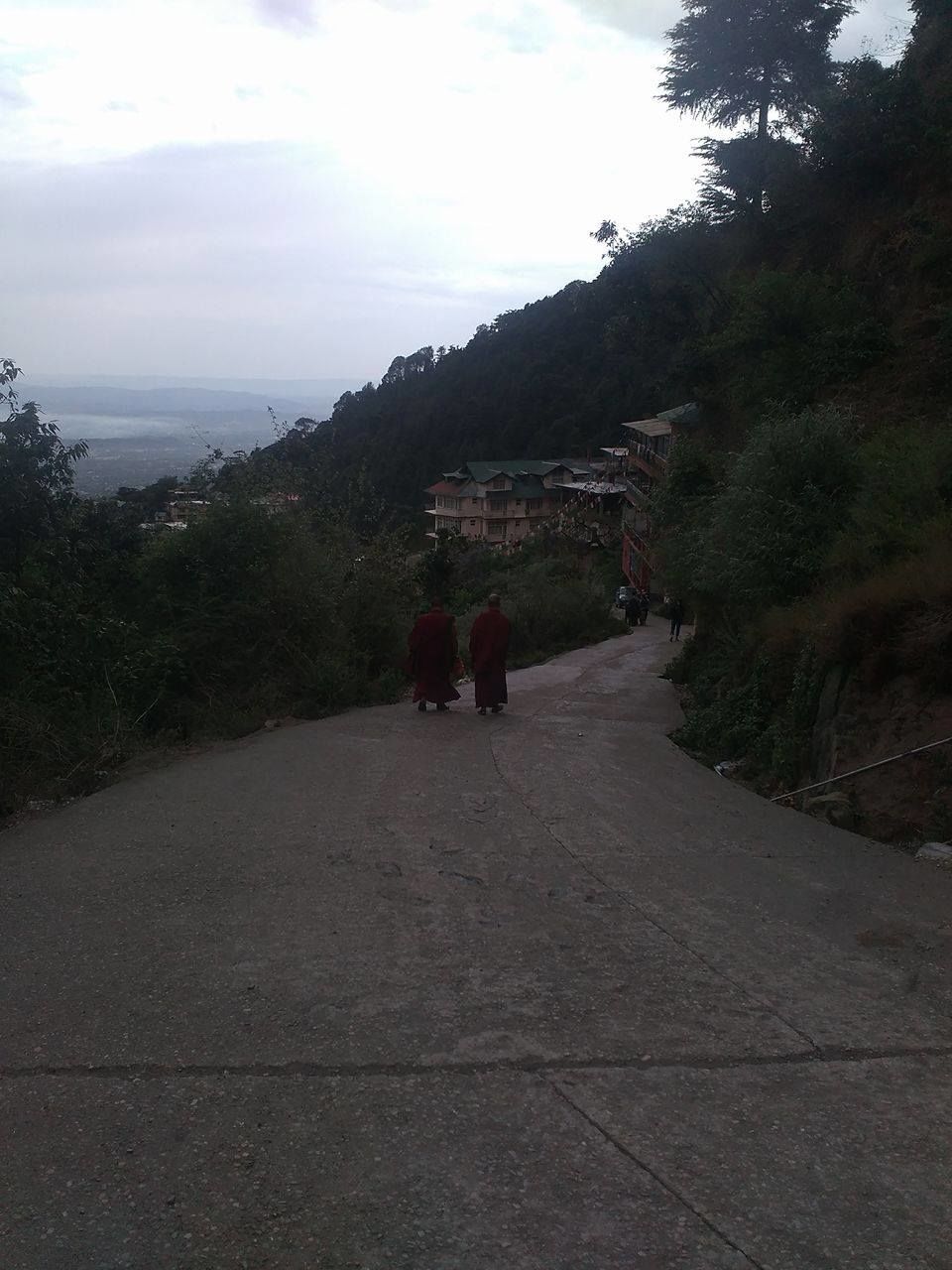 I enter the gates, walking down the roughly formed steps, a childlike smile plastered on my face. I can't remember the last time smiles presented themselves so spontaneously. I think of ways to never go back to the life of routine as I enter my room. It'd be nice to carry on.
Solo is Splendid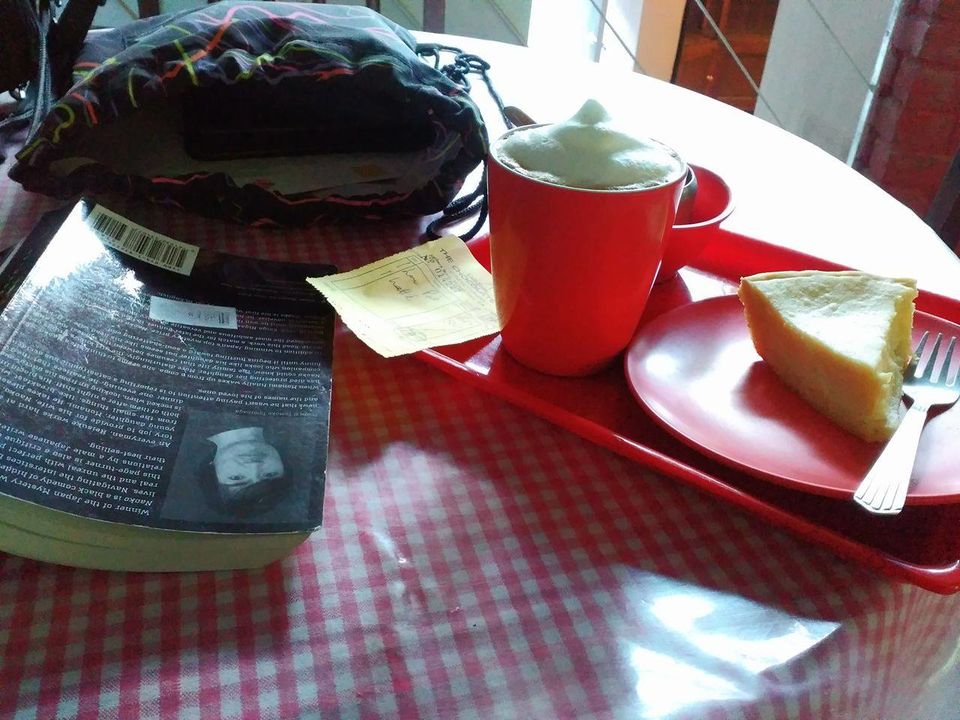 I'm sitting in a cafe called The Chocolate Log, with some lemon cheesecake and a cup of steamy coffee. It's a somewhat foggy day. Perhaps the weather gods are keeping the skies consistent with my mood. My time here is almost up. The trip which had started out in the excitement of going it alone, and with the apprehension of being perhaps too alone in an unknown place, has fast turned into a social event with a collision of colourful characters I have met along the way. In the last couple of days, I am hoping for some of the solitude that I had assumed would be a constant feature of a solo trip, and that I had imagined might even tire me.
The last moments of any event are always a blur. I am walking through unfamiliar and some recently-familiar streets. I'm walking in and out of tea shops and cafes and souvenir stores. I'm covering a day-long trek to Triund and back, and I am doing it all while preemptively missing the place I haven't even left yet. It's an odd cacophony of emotions. I am walking down meandering roads that curl and disappear into nothing at the very end. I am revisiting my favourite spots. I spend a good amount of time in Dirty Laundry, a peculiar secondhand store I had found during one of my aimless walks. The brightly painted exterior of the shop alleviates my gloom ever-so-slightly.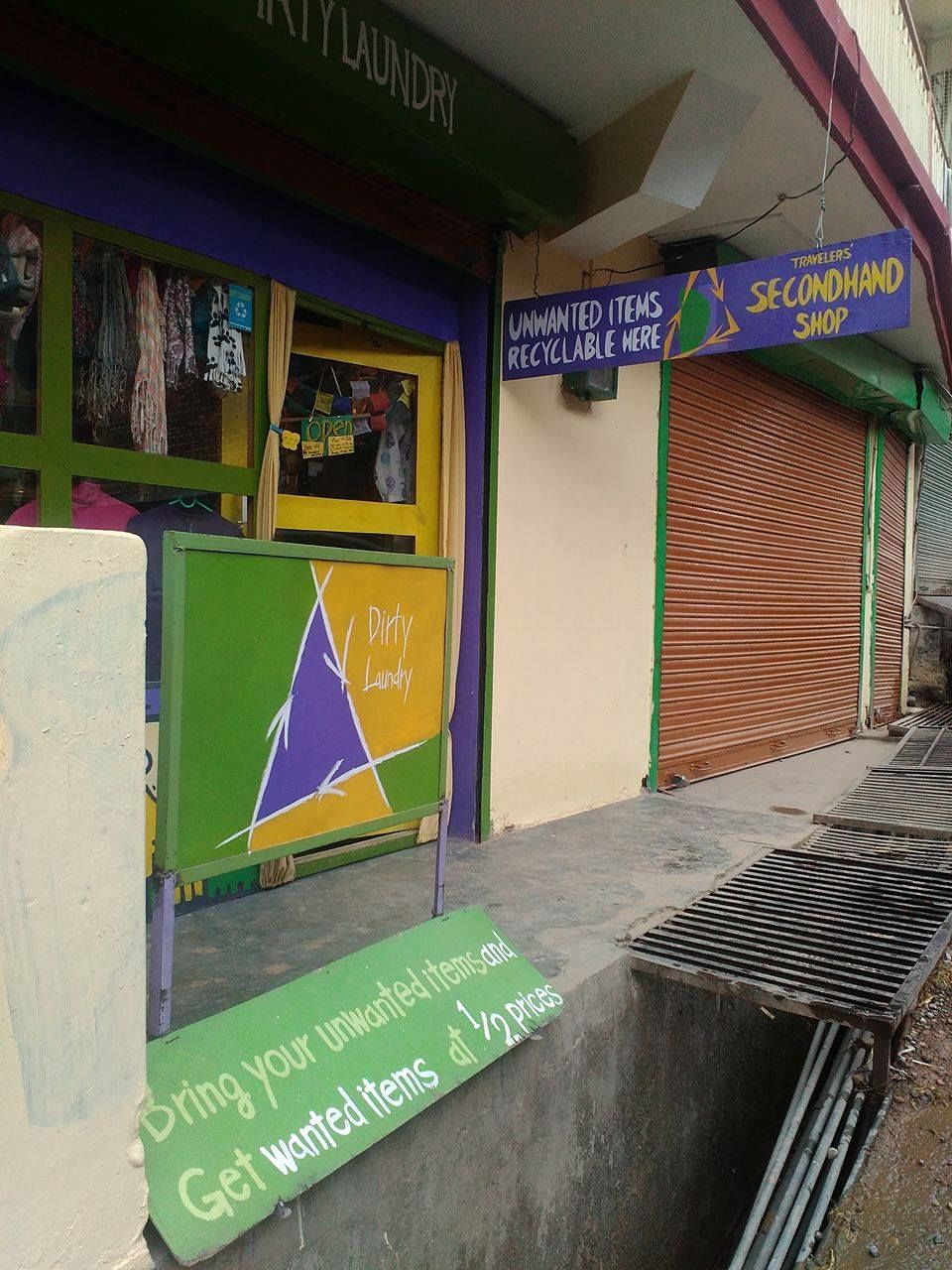 Flitting from old spots to new ones, my day is up before long. At night, back in my room in the lodging, I hear voices carrying down from upstairs. Someone knocks on my door. 'We're having a little bonfire.' On the terrace, there's a modest fire raging within its demarcated parameters. I sympathize with the fire; I have known parameters of varying kinds all my life. There's a man standing near the flames – a makeshift spotlight. I recognize him from a brief encounter within the corridors of the lodging. He's a farmer from Hawaii. But tonight, he is only a ukulele player. As he works the strings, the place falls quiet. In the stillness, only the fire rages on, almost in tune with the music.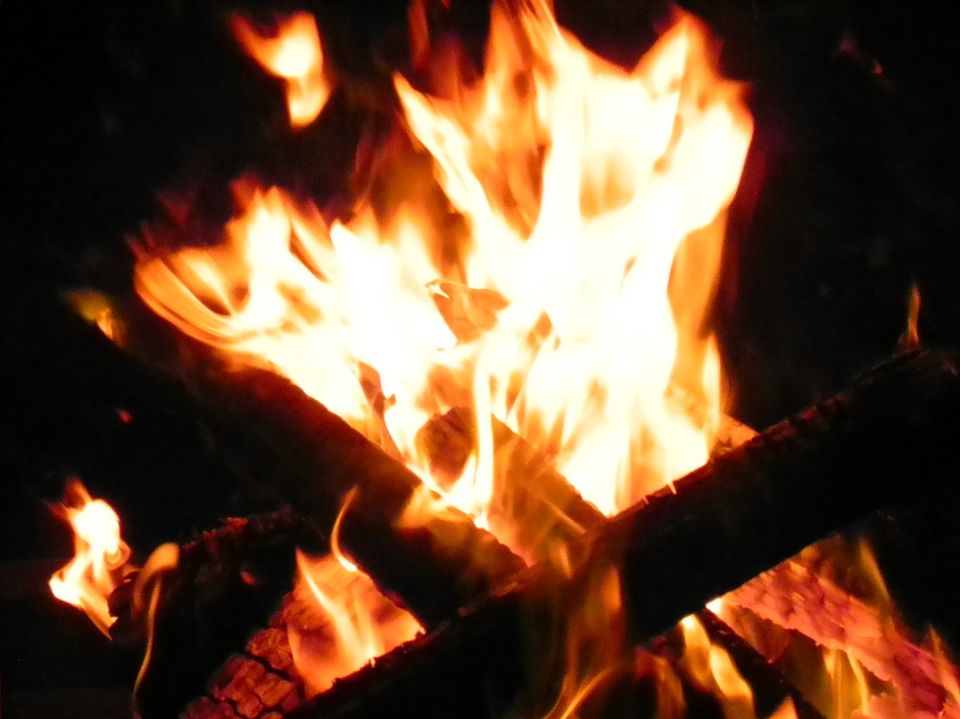 I look around and see these semi-familiar faces – people in transit. The gloom lifts. I will be back. 
In the meanwhile, I think of all the stories I have to tell.