Back to my travel diaries from UAE! my next stop was "The Sheikh Zayed Grand Mosque". As you browse through the photos below, you'll understand why this grand mosque deserves a dedicated blog post.
The Sheikh Zayed Grand Mosque is the largest mosque outside of Saudi Arabia, following the ones in Mecca and Madina. It's named after the founder and first President of the UAE, the late Sheikh Zayed bin Sultan Al Nahyan.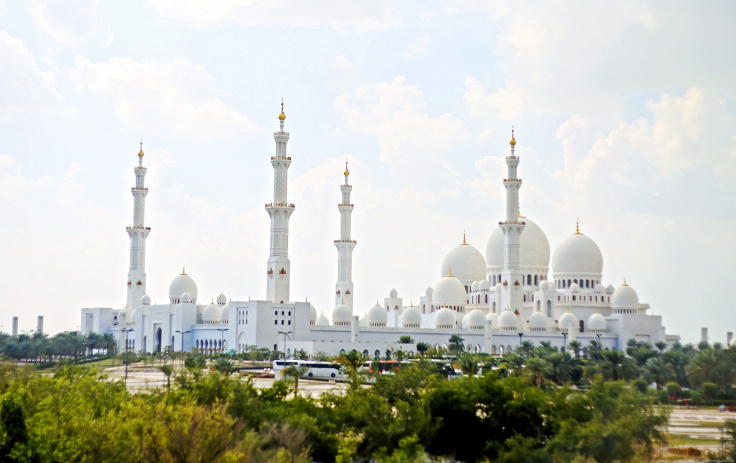 Some quick facts to begin with:
The mosque, which was completed in 2007, covers an area of more than 30 acres and can accommodate more than 40,000 worshippers. Over 3,000 workers helped to build the mosque, which drew inspiration from Persian, Mughal and Moorish architecture. There are 96 marble pillars in the main prayer hall, each delicately inlaid with mother of pearl. It also contains a Qibla wall, facing Mecca, which has 99 names of Allah inscribed on it. Sheikh Zayed Mosque features a unique lighting system designed to reflect the phases of the moon. There are 22 light towers which project soft clouds of a 'bluish grey' colour on the exterior of the mosque. This light changes according to the moon phase every night.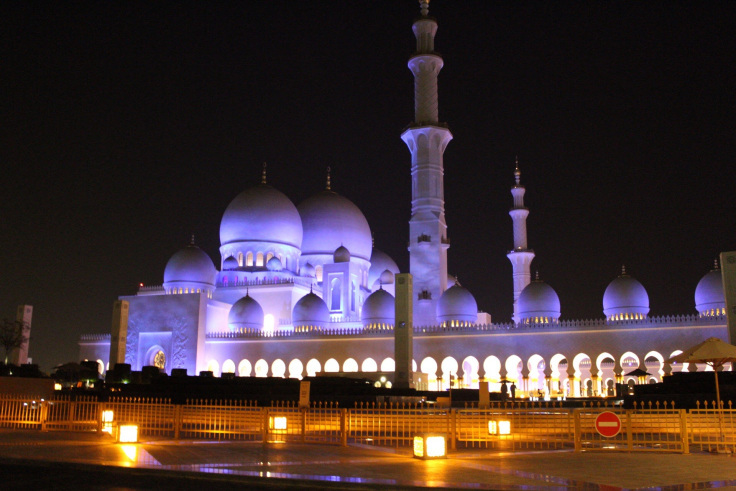 All women tourist must follow a strict dress-code to enter the mosque, long sleeves and full-length pants or dresses, no shorts, as a tourist you can get a abayas at the entry point of the mosque, women need to cover their hair too, with either a hoodie or a scarf.
The Grand Mosque is known for its predominantly white color, which symbolizes purity and piety.
Once inside, you'll see this pretty courtyard that has 1,048 columns. Each column has hand painted flowers on it and resembles palm tree.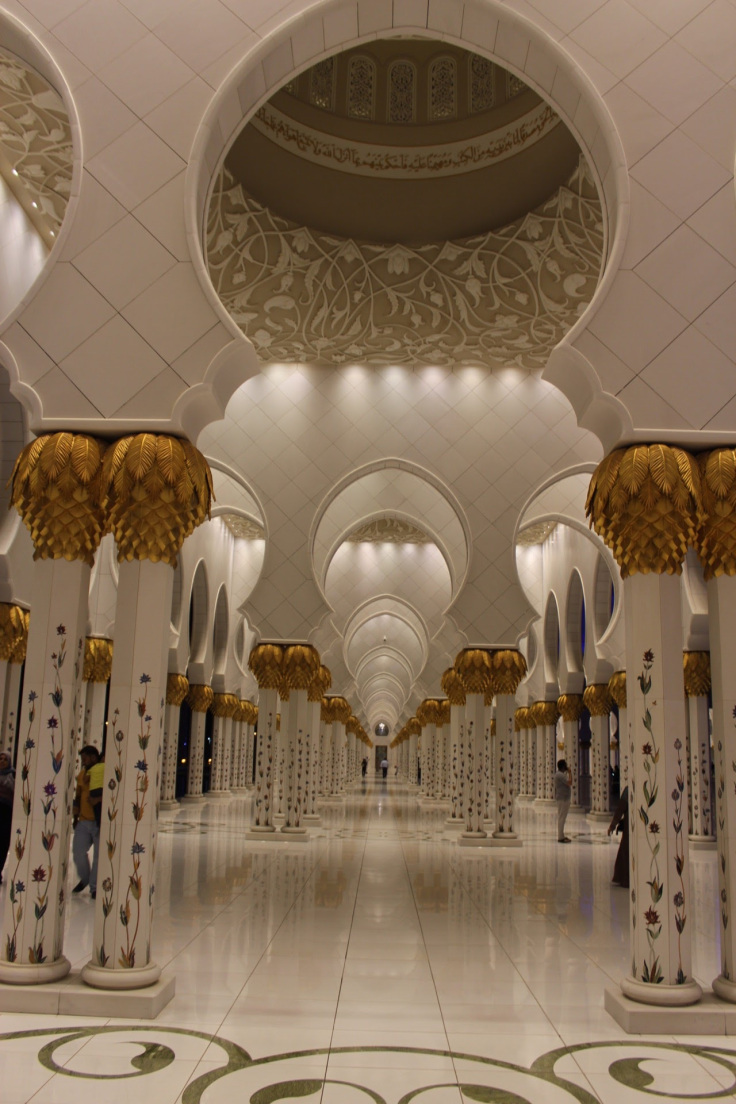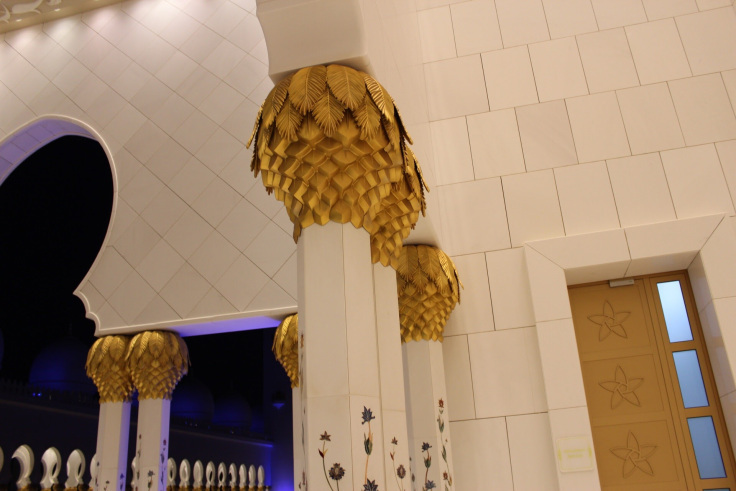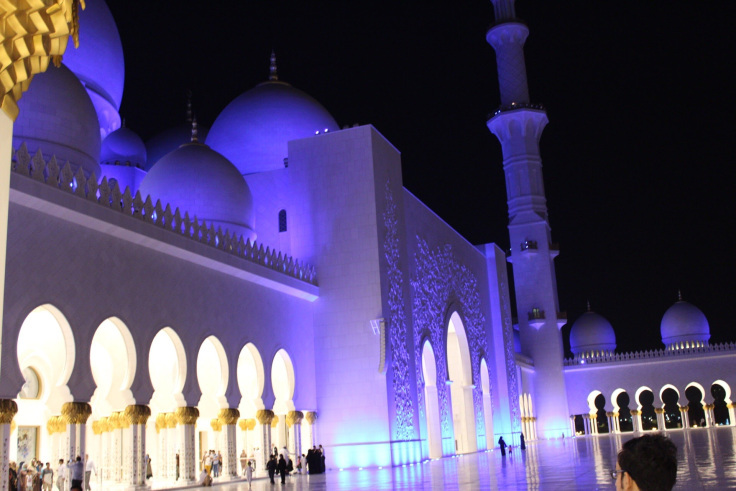 The inside of the 82 domes traditional Moroccan artwork with verses from the Holy Quran are painted in gold color.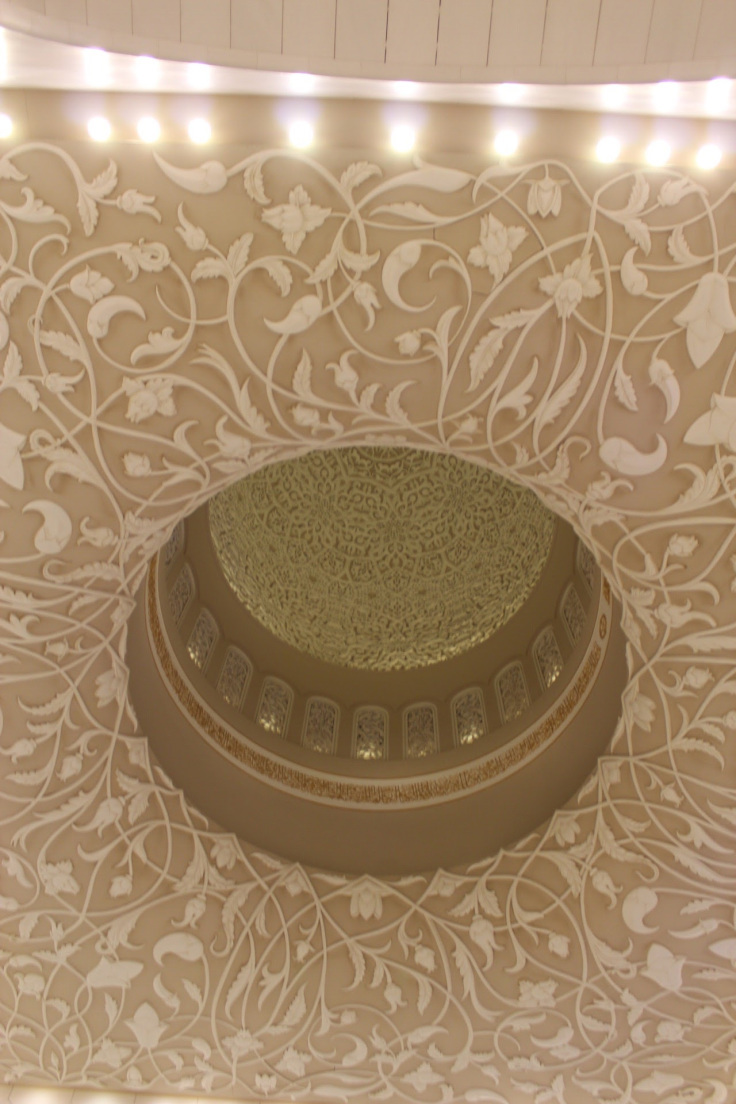 The carpet in the main prayer hall is believed to be the biggest carpet in the world at 60,570sq ft. It took more than a thousand carpet knotters around two years to complete.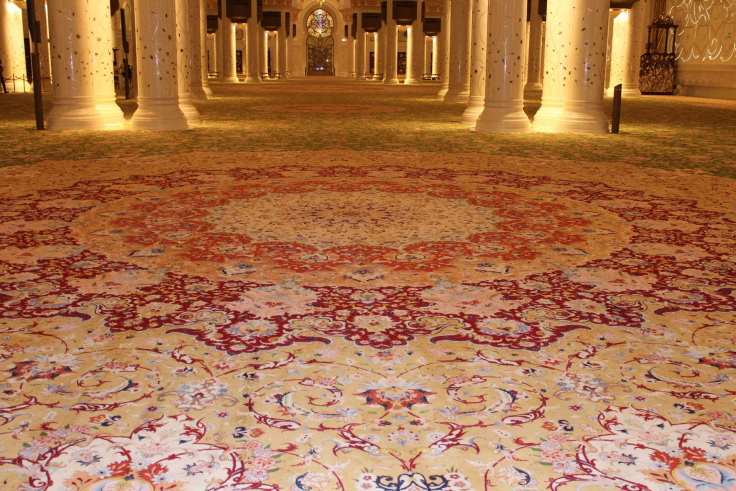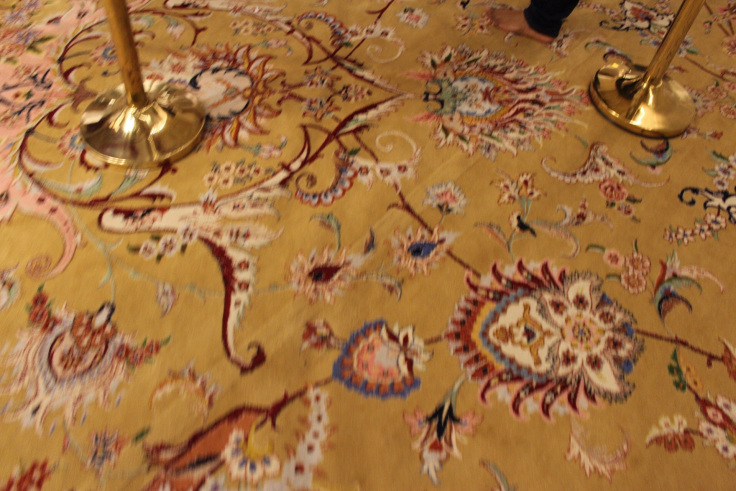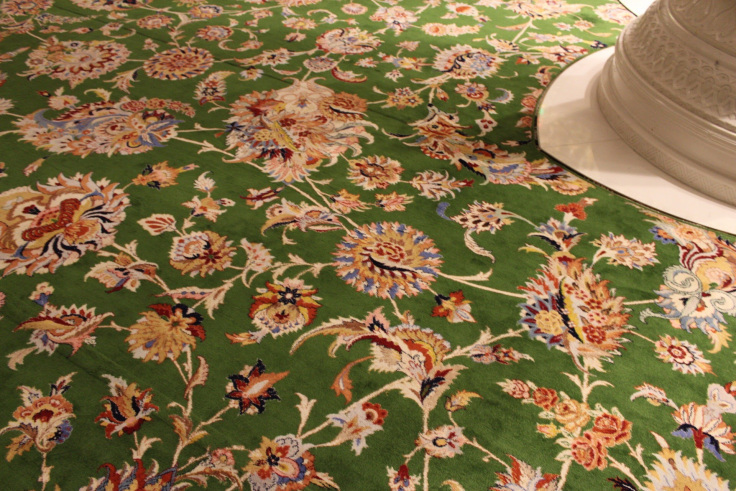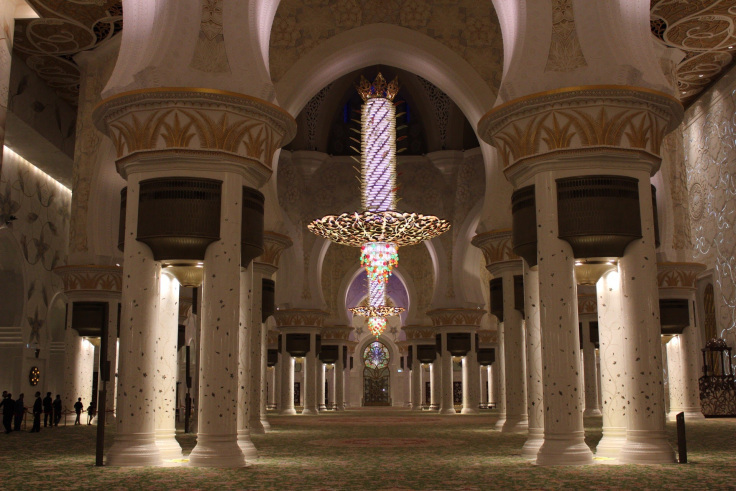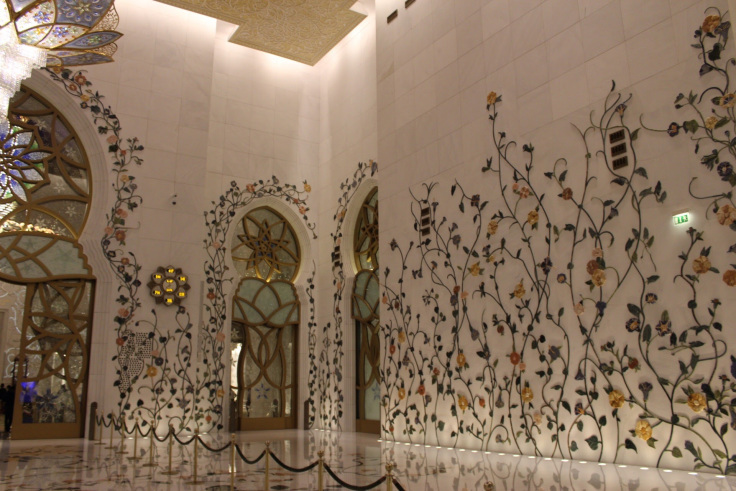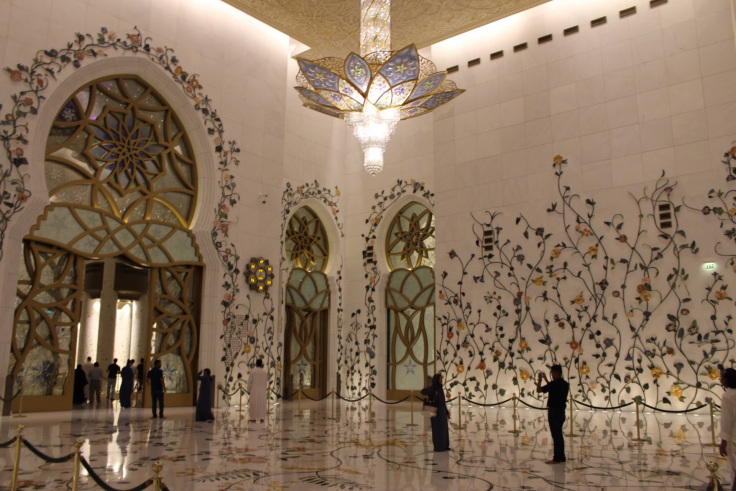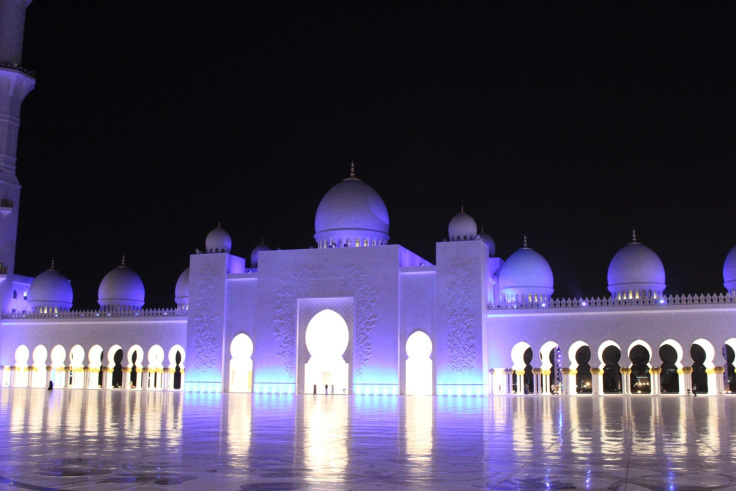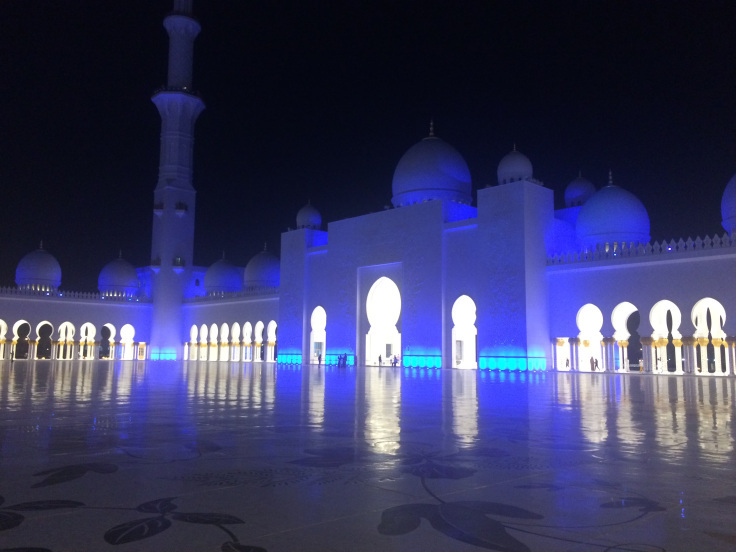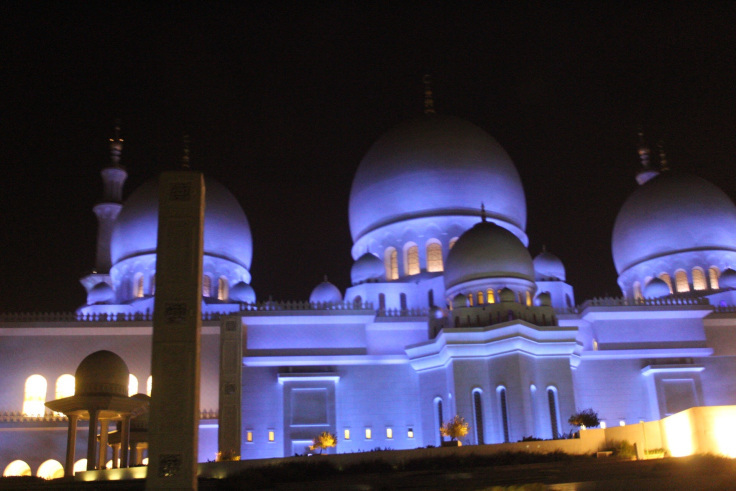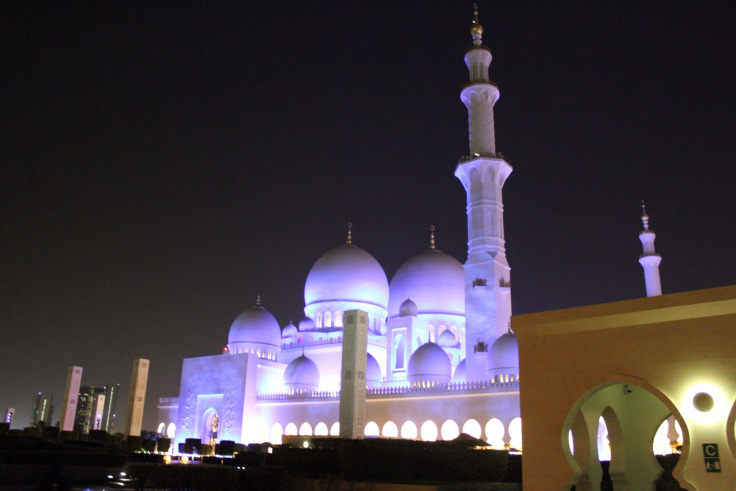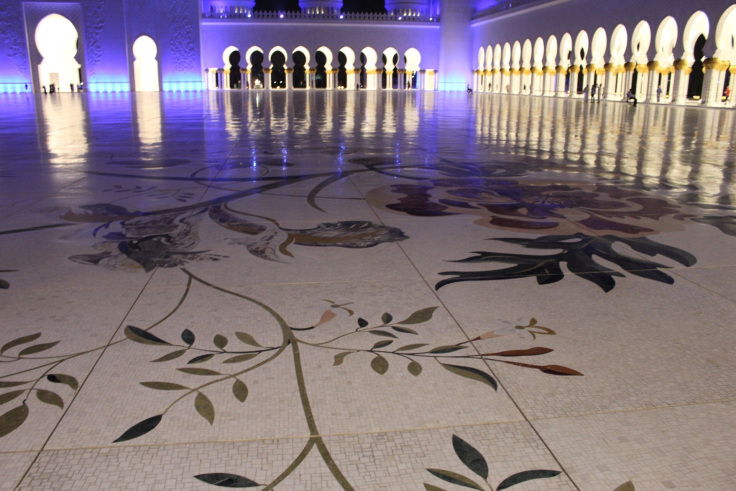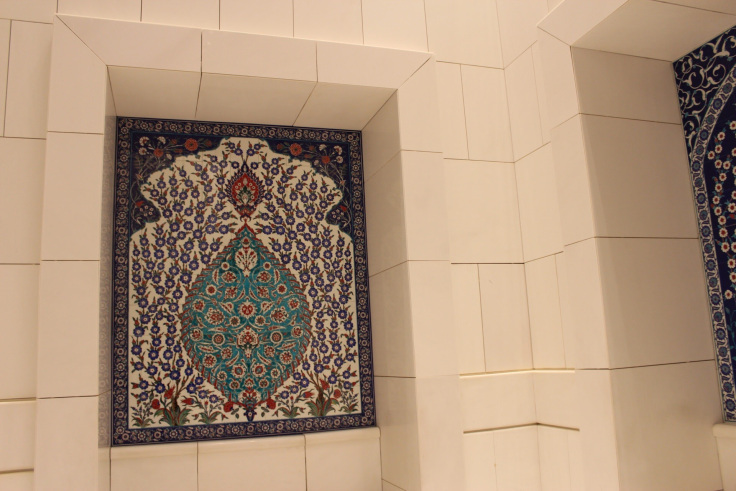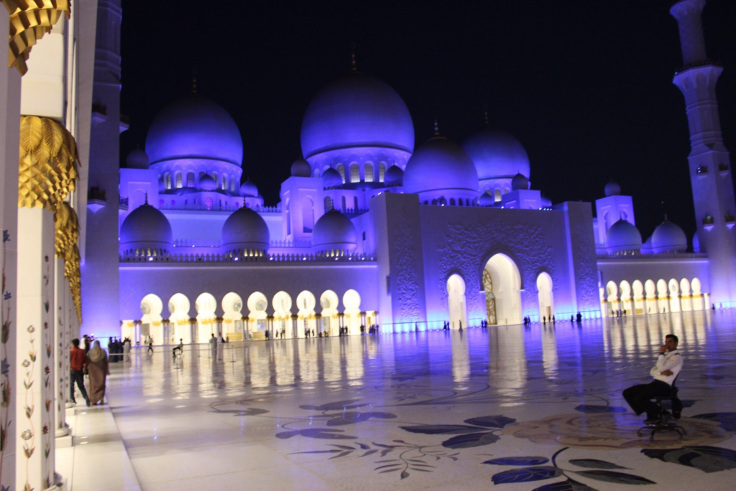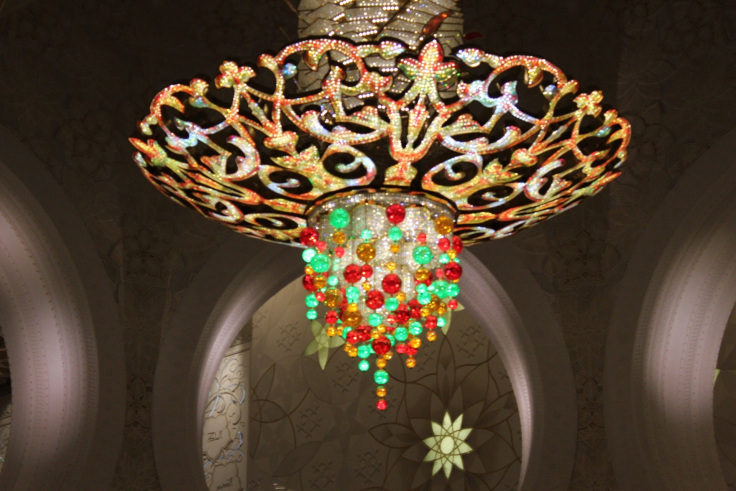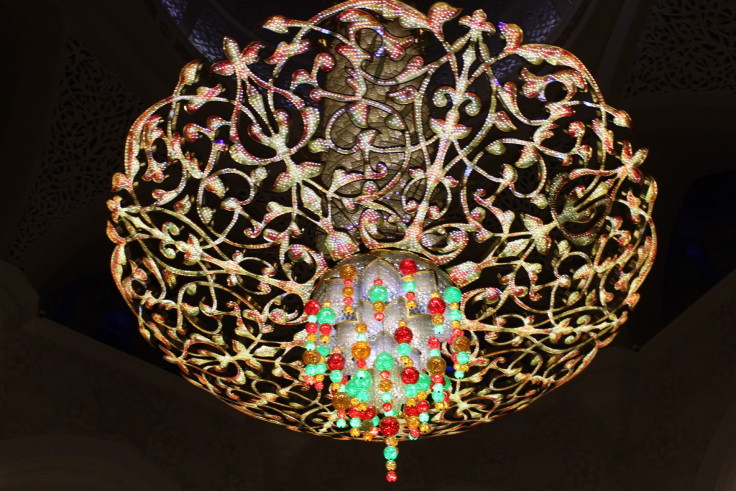 Sheikh Zayed Grand Mosque has seven crystal chandeliers situated inside its halls and foyers, all of which were made and shipped from Germany by Faustig.
The Mosque contains seven chandeliers, each is made up of millions of Swarovski crystals. The largest of these is the second largest in the world, measuring 33ft in diameter and 49ft high
All the wall and floors in the mosque are beautifully painted.
The Mosque is beautiful beyond what words can explain and a place were people from all religion can come and admire what humanity can achieve.