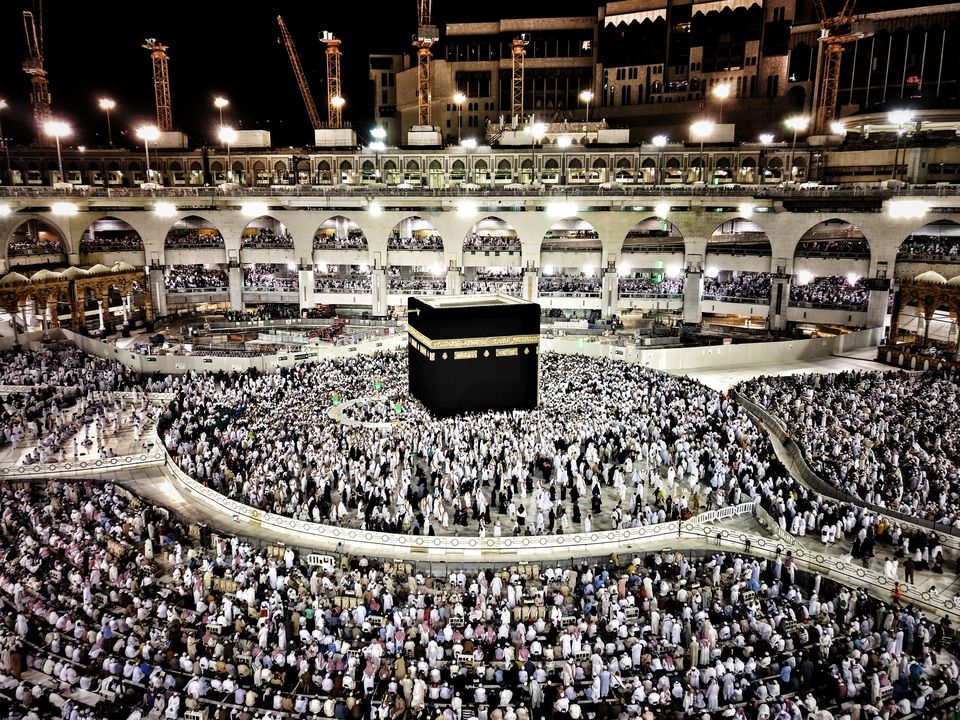 Much like every other religion, Islam (the second biggest religion in the world by number of followers) also has that one holy site where every follower wishes to visit at least once in their lifetime — Mecca, or Makkah, in Saudi Arabia.
Every year, thousands of Muslims take a pilgrimage to Mecca to perform rituals which are believed to cleanse their souls. And one such significant pilgrimage to Mecca is named as Umrah, which require devotees to perform several rituals, including the one where they have to circumambulate the Ka'bah in Mecca. But it's no routine holiday, it's a pilgrimage for all Muslims in this world and don't be surprised if you face a difficult time finding yourself suitable accommodation and comfortable transport facility.
However, if you want to undertake this pilgrimage in the most comfortable manner without burning a hole in your pocket, a custom-designed Umrah package is what you need. Read on to find a complete guide for your Umrah pilgrimage.

Visa
For Indians wanting to visit Saudi Arabia for Umrah pilgrimage, visa is a must-have documents. Following are the necessary documents you must have in order to get a visa to Kingdom of Saudi Arabia.
1) One recent passport size colour photograph with a white background.
2) Passports valid for at least six months from the date of submission of the visa application.
3) Confirmed and non-refundable airline ticket. Departure from Saudi Arabia should be within two weeks from the date of entry.
4) Proof of relationship for males travelling with women and children (a marriage certificate for a wife, a birth certificate for a child indicating the names of both parents). They are required to be travelling into and out of Saudi Arabia on the same flight as the children and women.
5) Proof of vaccination against Meningococcal Meningitis should be attached. The certificate of vaccinations should not have been issued more than three years and less than 10 days prior to the entry into Saudi Arabia. Also, it should be valid for three years. The certificate must be with the visitor on entry to Saudi Arabia.
Note 1: If someone has a non-Muslim name, he or she should submit a certificate from a mosque or an Islamic centre stating that the applicant is a Muslim.
Note 2: If the applicant is not a national of the country he/she is applying from, a valid residency permit must be submitted with the application.
When to go
You can go for an Umrah pilgrimage to Mecca, Saudi Arabia, any time of the year unlike the Hajj which has to be done during specific dates as per the Islamic calendar.
However, the peak seasons when most Umrah packages are booked extends from January - April and September - November as the weather is at its friendlier best.
Getting there
If you wish to take an Umrah pilgrimage, you will have to catch a flight bound for King Abdulaziz International Airport in Jeddah, Saudi Arabia. There are a number of flights operating to Jeddah from Delhi, Mumbai, and other major cities of India. From the airport, the holy city of Mecca is around 104 km. Taxis and local buses are easily available for travelling between the airport and Mecca city.
Similarly, getting around the city is possible both by local transport and private cabs. However, if you have booked an Umrah package, you won't have to worry about any of those as local transfers are included in the package.
Approximate daily cost per person
Flights from India: Rs 30,000 - Rs 52,000
One-way ticket on local transport: Rs 3,000 - Rs 4,000
Hotel stay per person per night: Rs 2,000 - Rs 4,000
Meal per person per day: Rs 800 - Rs 1,100
*Please note that these are only estimated prices. Actual daily cost per person may vary depending on various factors.
Accommodation
Hundreds of thousands of pilgrims visit this holy site every year and hotels usually remain occupied. So unless you have booked Umrah package, which does include great value-for-money accommodation, you might as well need to look for good stay options.

There are a number of high-end properties as well which are located quite close to the Clock Tower area and some are further away. This area also offers great views of the Great Mosque and is quite near to the mosque. So, if you have to choose keeping in view the luxury and distance, the hotels like Intercontinental Dar Al Tawhid, Conrad Makkah, Hilton Convention Makkah and Hyatt are great options.
So, why worry when you can book yourself a complete Umrah package in a matter of a few clicks? And don't forget to write about your experiences here at Tripoto.

Subscribe to Tripoto on YouTube for inspiring travel videos.

Get travel inspiration from us daily! Save our number and send a Whatsapp message on 9599147110 to begin!