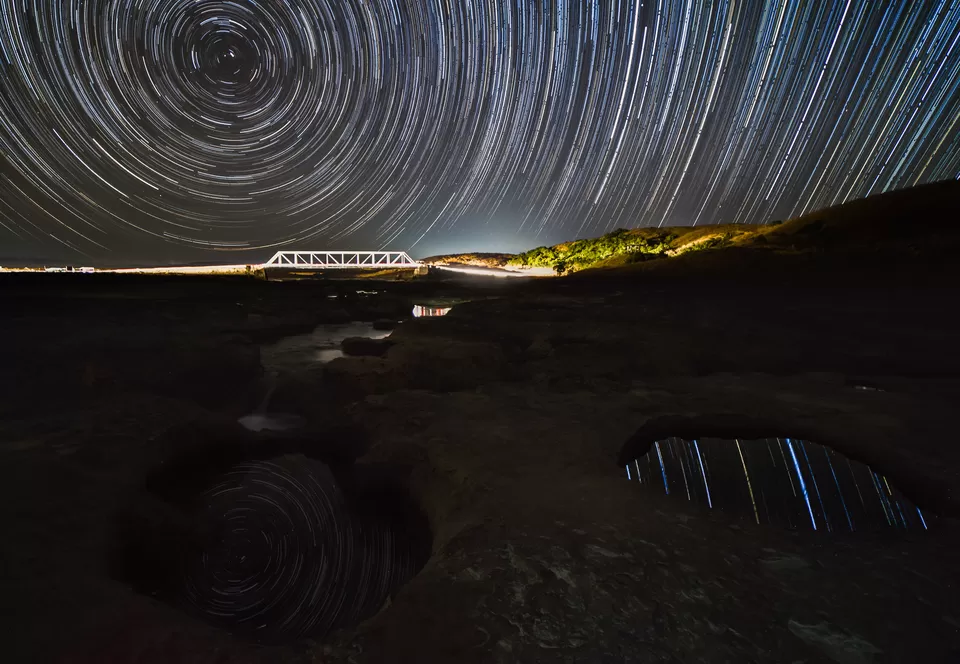 As a landscape photographer, and living in Meghalaya I have had the opportunity to visit some truly breathtaking places around me, some down right popular touristy while some hidden, often requiring hard treks to reach.
While this region is famous for its stunning waterfalls, living root bridges, and crystal clear waters, there is another aspect of this place that often goes overlooked: its potential for astrophotography. It has some of the clearest, cleanest and darkest skies that one can find, weather permitting of course since this is also the rainiest place on earth hence a night of clear skies are far from plenty during monsoons but when that happens it is a celestial sight to behold and an experience of a lifetime.
Meghalaya is located in a region of India that experiences very little light pollution, making it an ideal location for capturing the stars at night. The first time I visited Sohra for a waterfall shoot along with some friends we got really late while coming back but that was the best thing to have happened to me. That was the 1st time I experienced the night skies of that region and nedless to say I was blown away by the clarity of the night sky. The Milky Way was visible to the naked eye, and when I looked through my camera lens, I was able to capture some really novice images of the galaxy and its many constellations but in turn that got me hooked onto landscape astrophotography.
One of the things that I love most about the nights at the dark locations in Meghalaya is the sense of serenity and solitude that it offers. Despite being a popular tourist destination, it never feels crowded or overdeveloped. It's the perfect place to escape the distractions of daily life and focus on creating beautiful images. However it is always advisable to have locals beside you when venturing out at night, it does give an additional sense of security and definitely a scare buster on many occassions.
In short, if you are a photographer looking for a truly special and unique destination, Meghalaya should definitely be at the top of your list. Whether you are interested in capturing the stars at night or the breathtaking landscape during the day, this place has it all. So, the next time you are planning a trip to Meghalaya, be sure to allow some extra time to explore the hidden astrophotography opportunities that Meghalaya has to offer.
Below are some of my best astro shots that I have taken at Meghalaya, some on personal tours and some when during our landscape photography workshops that we conduct under the aegis of VisCapades.