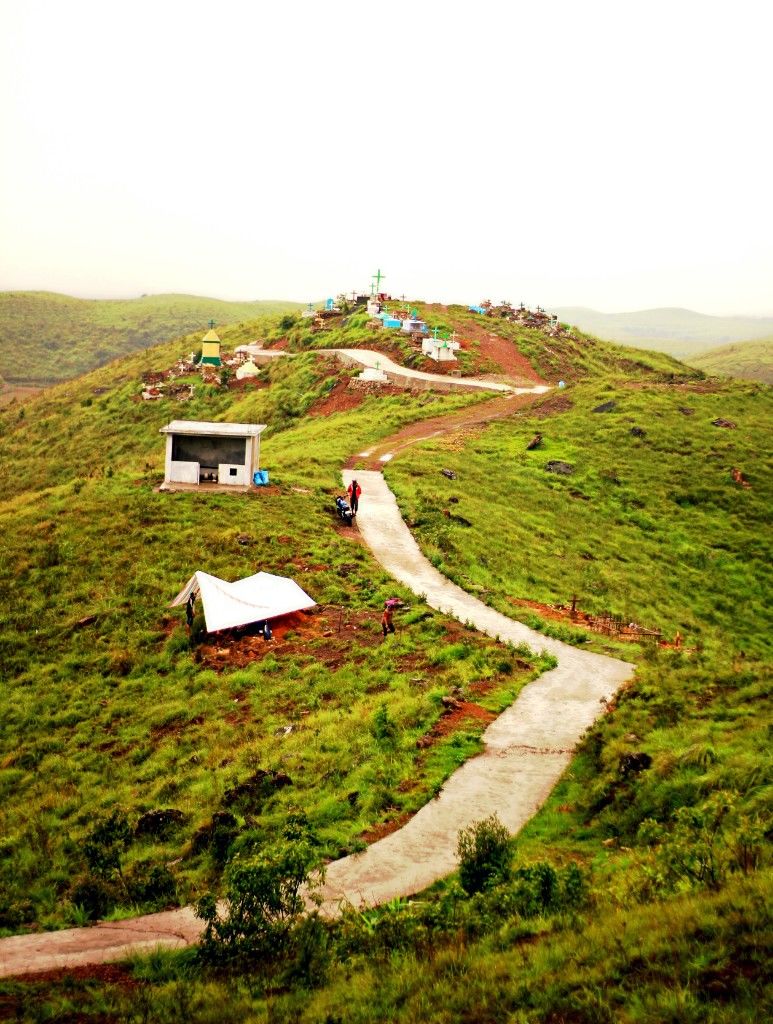 Sitting in my favorite corner of the house, while I pen this down, it is pouring outside. I realize how irresistible is the sound of wind swaying the water drops and the smell of fresh wet ground.
You know what is it when it rains?
"It is the water blissfully making love to earth."
I have not been a rain lover always. Yes, I haven't been. To me, rains were traffics, and on-road pools, blocked walkways, and morning-to-evening chaos.
When I boarded this early morning flight to Guwahati, I was too skeptical – group tours and monsoons, none of these have ever been my thing. It is a hasty morning, because (as always), I am late for my two and a half hour flight from Delhi to Guwahati. Thankfully, I don't miss it this time. Sleeping for an hour, and thinking for the other, I am still not sure what I signed up for. But, much before we approach the land, the endless pastures and swamps are visible right through the window, looking like the land jeweled with preciousness. The choice is now seeming to be right.
"कुर्सी की पेटी बाँध लीजिये"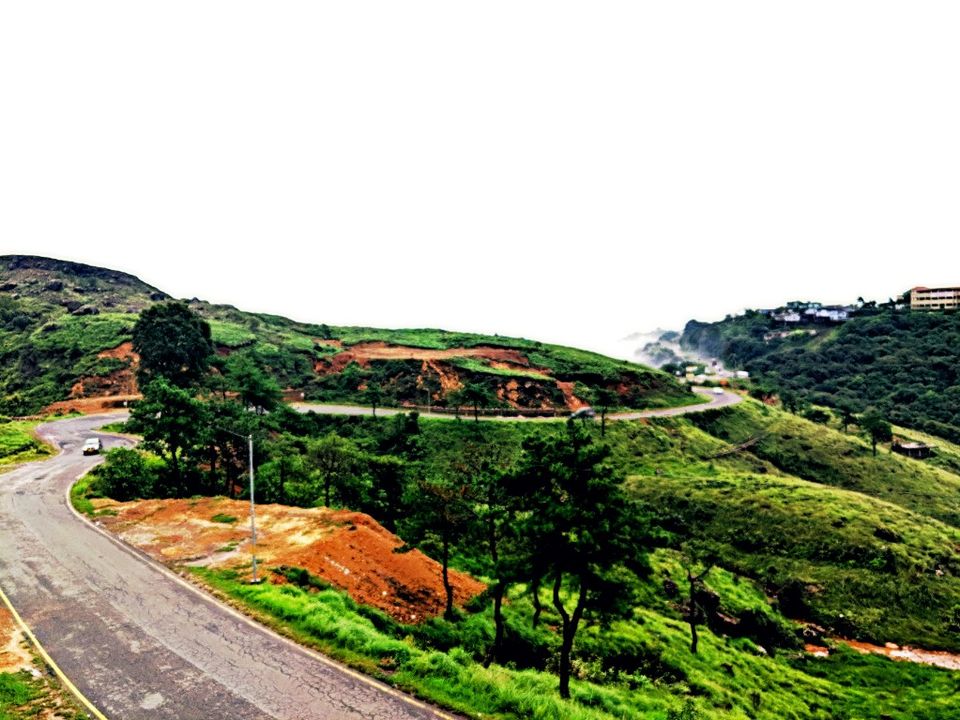 Before I could gasp in all the sublime views, we were already onto our drive from Guwahati to Cherrapunji. Being the wettest state in the country, I am not looking forward to great roads in the month of June, but the amazement has just begun. The roads are well maintained, all set to give you a comfortable and mesmerizing ride. I sit back, looking out at the pouring sky, the hinterlands and the rushing water. While on this drive, there comes a time, when one side of the road is in Assam and the other in Meghalaya. You would know the other side is Meghalaya when the grass is (literally) greener on the other side. From fleeing the monsoon for the longest time, I was chasing it for the first time. From the vastness of Umiam Lake (a lake almost 15kms. from Shillong) whilst the sunset to misty night roads to Cherrapunji, I was feeling and living rains for the first time.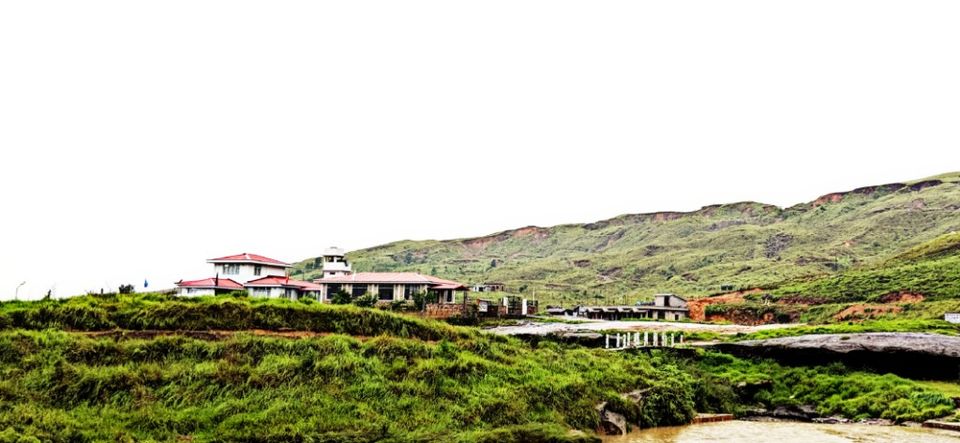 That night, we stayed at a homestay in Cherrapunji, in the middle of almost nowhere, sleeping to the music of roaring water (It rained all night) and waking up in the middle of breathtaking views of grassland and waters all round.
Rains got me here, but I still could not sink them in, but before this day. The day began with site seeing, or how about calling it acclimatization for the heart. The mighty waterfalls, so pristine and in full glory, back and forth, seen and hidden in the mist, and the joy of walking in the clouds (and not figuratively) is being my turning point right now. If I'd welcome rains even after years with equally open heart as now, let me already thank this place. Sigh, I have sunk it in.
"क्यूंकि हर नज़र खाने पर"
We are on the way to Tyrna, a small Khasi village around 12 kms from Cherrapunji, and we are in the clouds. Now imagine if you will - the wild flourished valley all around with distant views of plunge waterfalls and you're at the same altitude as clouds are; I am in love. Period.
Tyrna is connected to Nongriat, a village down that valley, through a succession of around 3500 stone steps, a few steel bridges, and the iconic living root bridges. And yes, we are hiking down to Nongriat.
It is, indeed, a parallel world anyways. No cellular networks, no WiFi, no roads and traffics. All you'd find are water falls at almost every step and that while you hike in dense forests all around, to this village, seeing locals and fellow hikers on the way is the only kind of human interaction. Every household in Nongriat is either 100 steps (stairs) up or 200 down, from any other household. There aren't lodges/hotels to stay, but you do not need any. You'd easily find place to stay with a Khasi family, for a minimal jerk on the pocket.
I am still thinking about all the delightful food, and the warm hearts we were welcomed to, (at a family near to our camps, immediately next to the very famous double decker root bridge), about the swim in that nature's pool, and about the entire night of rainfall, and of all the gratitude I felt, sleeping to the sound of water and wind, and waking up in a place so close to nothing else but nature and yourself, to weather so propitious, to views that are leaving me awestruck.
It's time already we trek back to Tyrna and drive to Mawlynnong, but I am leaving a part of my heart in Nongriat to come back again.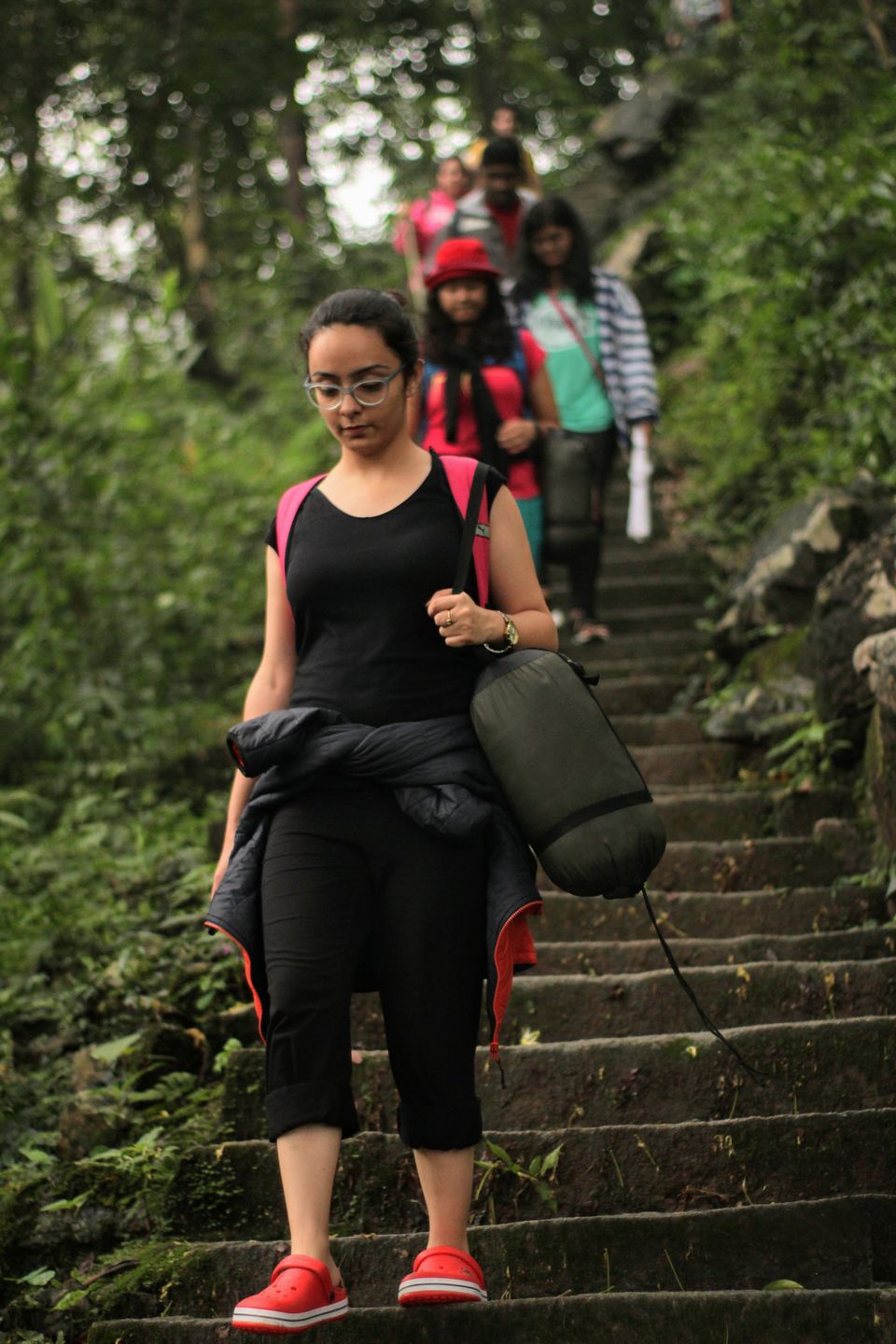 Ok, let us be honest – we do not conceive Indian villages to be clean and mess free. Do we? And will this place stop to amaze us? No. Mawlynnong has won the accolade of being one of the cleanest villages, and it indeed is. A small village, around 90kms from Shillong, with a population of around half a thousand, boasts of cleanliness and natural beauty, and stunning views of India-Bangladesh border and across. No words would do justice to a place so serene and unexpectedly fresh.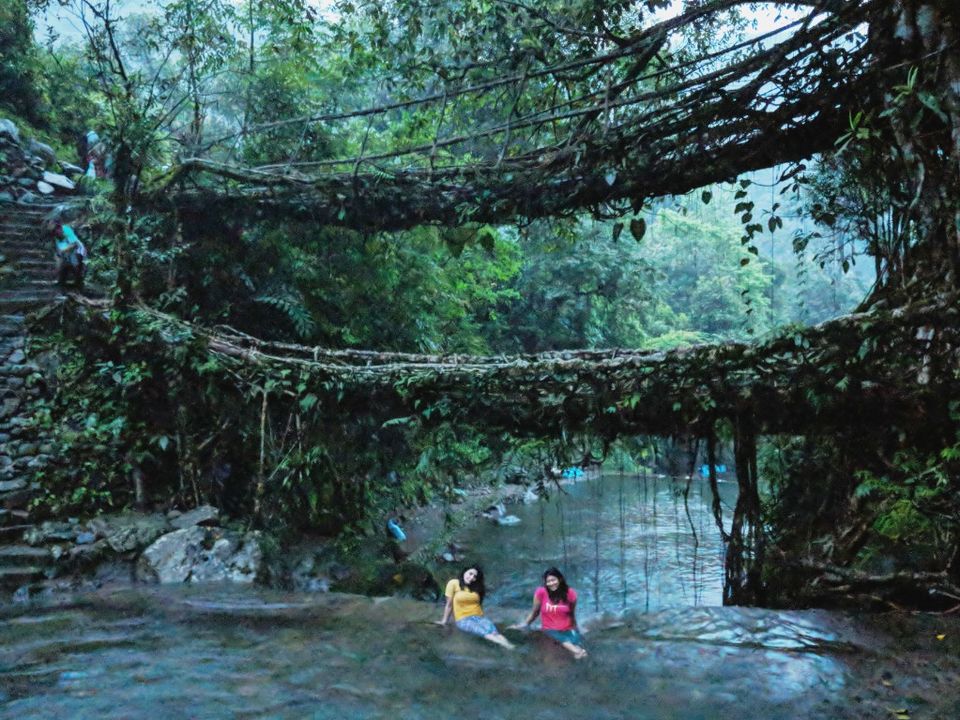 From a parallel world of Nongriat, to driving miles in the countrysides amidst the lush green valleys, to unmatched views of waterfalls, to the serenity and see through backwaters of Dawki river, to unparalleled flatlay of Shillong from the Shillong view point, to meeting warm hearted locals all along, to experiencing rains like never before – I fall short of words about all that Meghalaya has to offer. All the words would sound way too inorganic for a palpable beauty as such!
Travel Partner : Economads