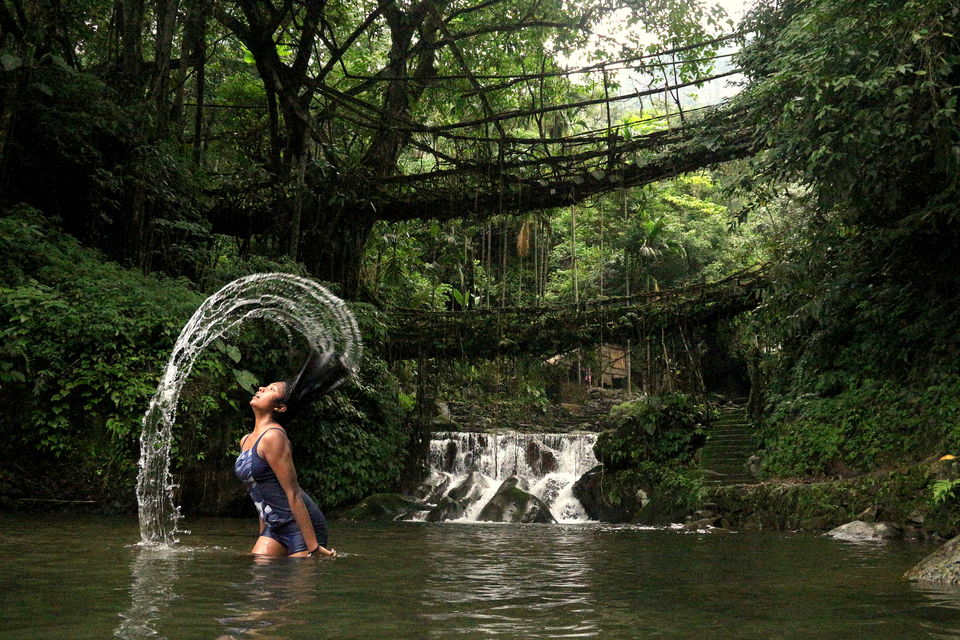 Day 1: TREK TO DOUBLE DECKER LIVING ROOT BRIDGE
This morning we were ready to leave for Double Decker Living Root Bridge trek and we planned to stay there for next 2 nights. To reach to this place we will have to trek for 2 hours and there's steep stairs and suspended bridges so carrying the whole backpack is not wise. So each one of us took a small backpack with essentials and clothes for next 2 day and 2 nights.
NOTE: Leave the major luggage in your hotel back at Cherrapunji or Shillong and carry a small bag, it'll be easier to trek without a guide and porter then.
MUST CARRY: Swim suit(a must to take a dip in the natural pool), mosquito repellent cream, some food and water(even though there are few sacks selling snacks and drinks) , cap, raincoat (required as it rains every day).
PREFERABLE TREKKING ATTIRE : It's better to wear little as it's an exhausting trek due to the uneven and steep steps made and you'll sweat a lot so you have to let your skin breathe. Wear shoes or crocs if it rains.
We took a cab from Sohra taxi stand which charged us Rs 50 each and it took approximately half an hour to reach to Tyrna village.The road ride is beautiful when it's all covered with clouds and trees all around. There are place from where you can see Bangladesh border but only when the weather is clear.
We came across beautiful houses, parks, green fields, churches, streams and everything was so fresh.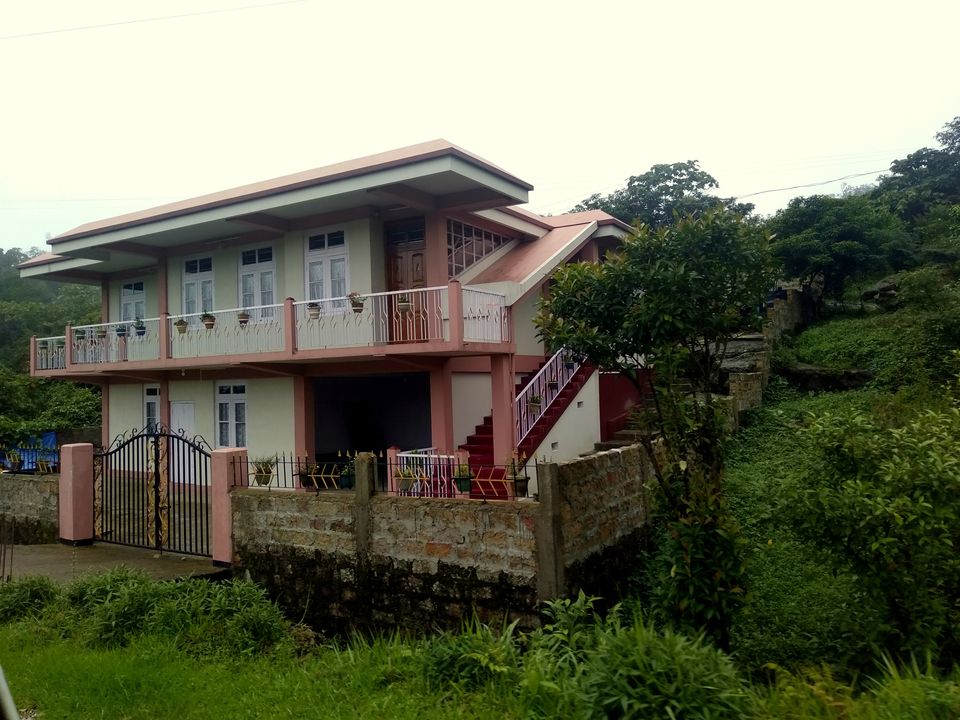 Cherrapunjee to Tyrna:
Tyrna is the village from where we can start the trek to Nongriat and there are cabs running from Sohra market to Tyrna village.
We took or luggage and there we bought bamboo sticks which would help us in the trek which was Rs 10 each and started off.
Initially it was all fun walking down in Nongthymmai village where the sets go steep amid the forest and we were allured by the scenic surrounding.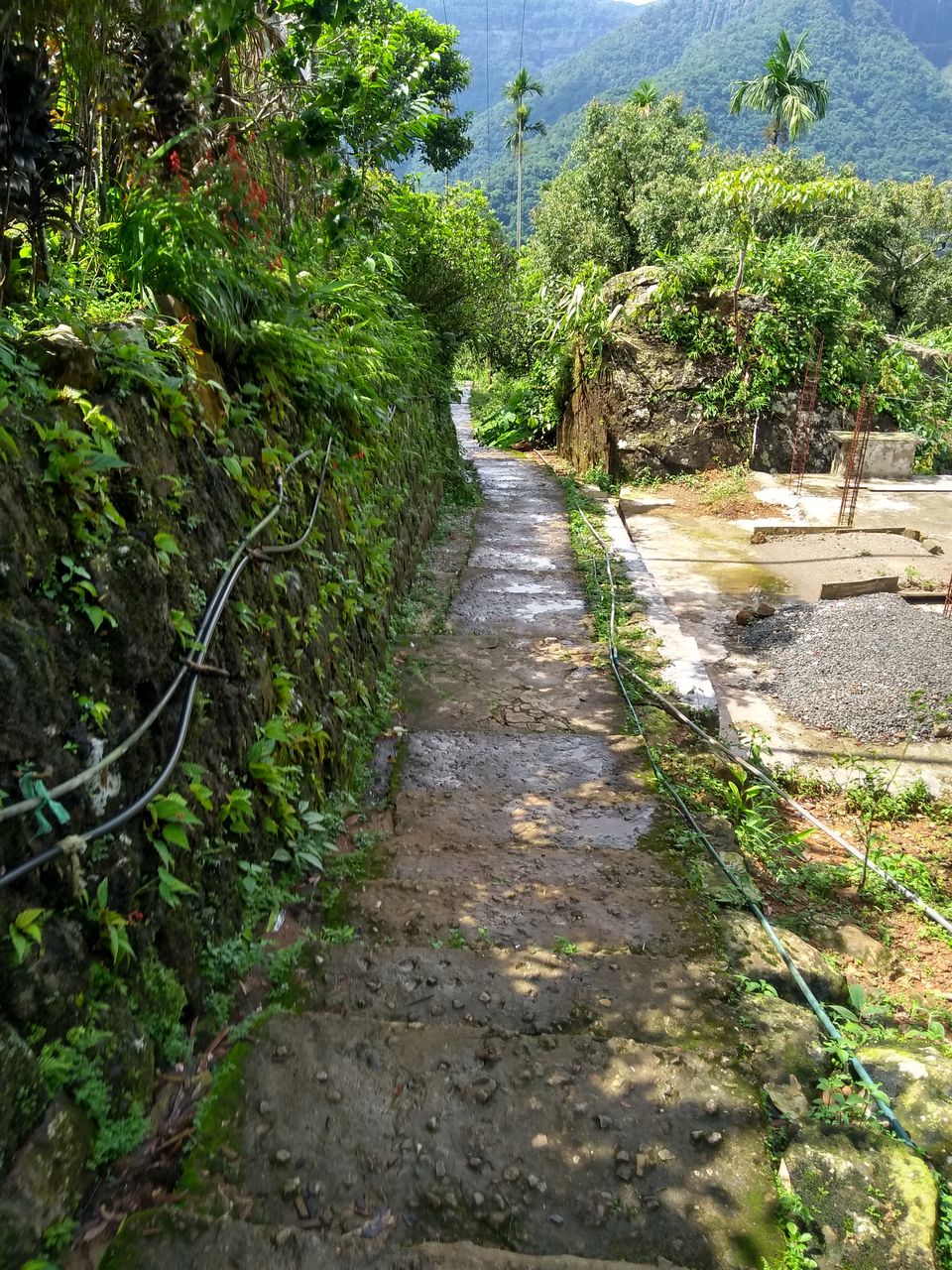 It's easy to go down on stairs but as it's a continuous lap the legs started shivering but we did not stop for rest as it would break the rhythm. We stopped only one we finished the steps going down before the suspension bridge, bought some litchi drink and then started again.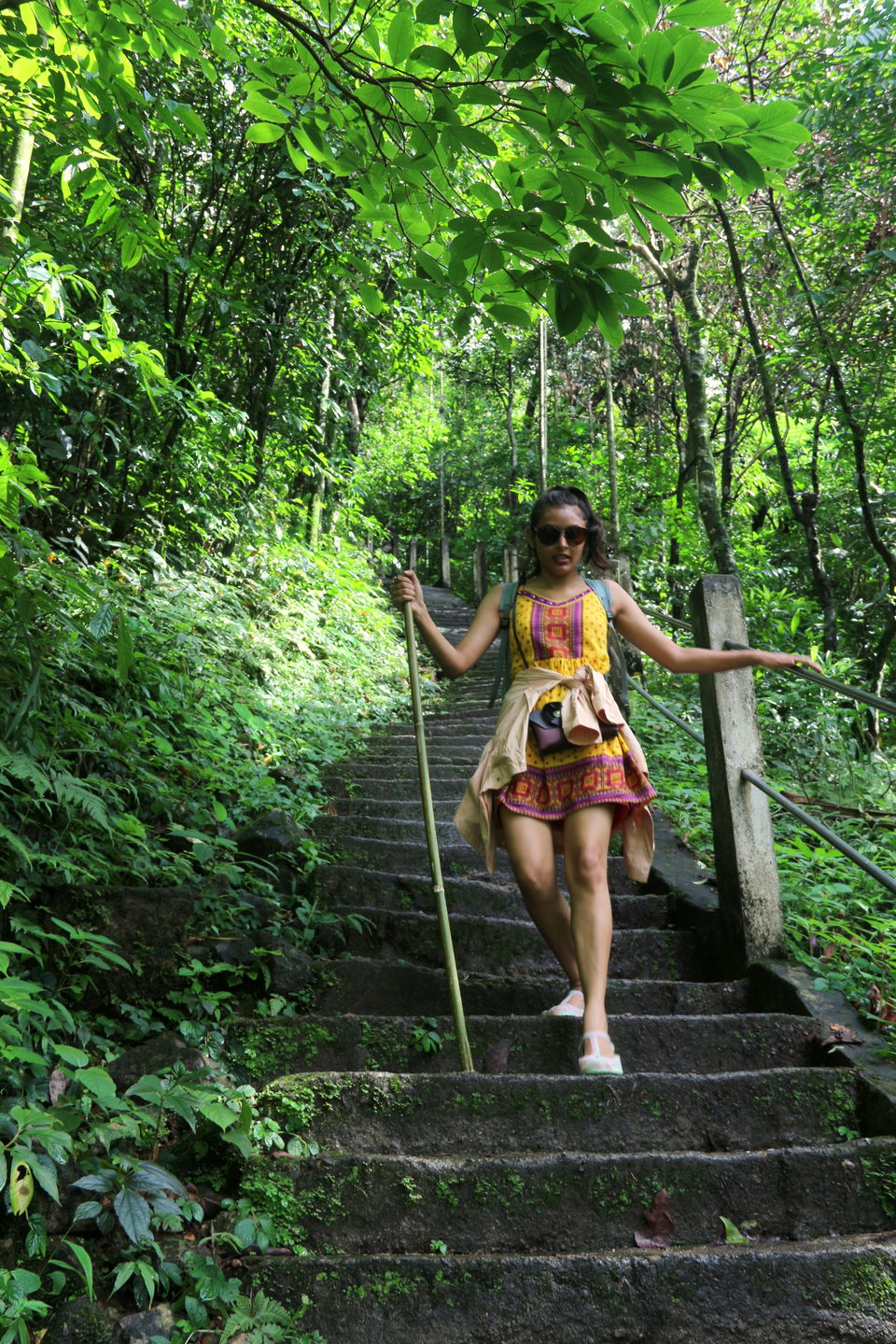 I felt this time the trek was much easier and we reached the Nongriat village early. The most interesting parts of the descending trek of 2400 feet are the waterfalls which one can see far in the mountains, the suspension bridges and the gushing turquoise river flowing beneath.
As we crossed the last suspension bridge the clear water river was inviting us so there's some space to go down where we sat on the rocks soaking our feet in the cold and crystal clear water. We were amazed to see the small fishes came close to the feet and started picking the dead cells and we sat there getting a fish pedicure all free of cost and in the most fascinating surrounding.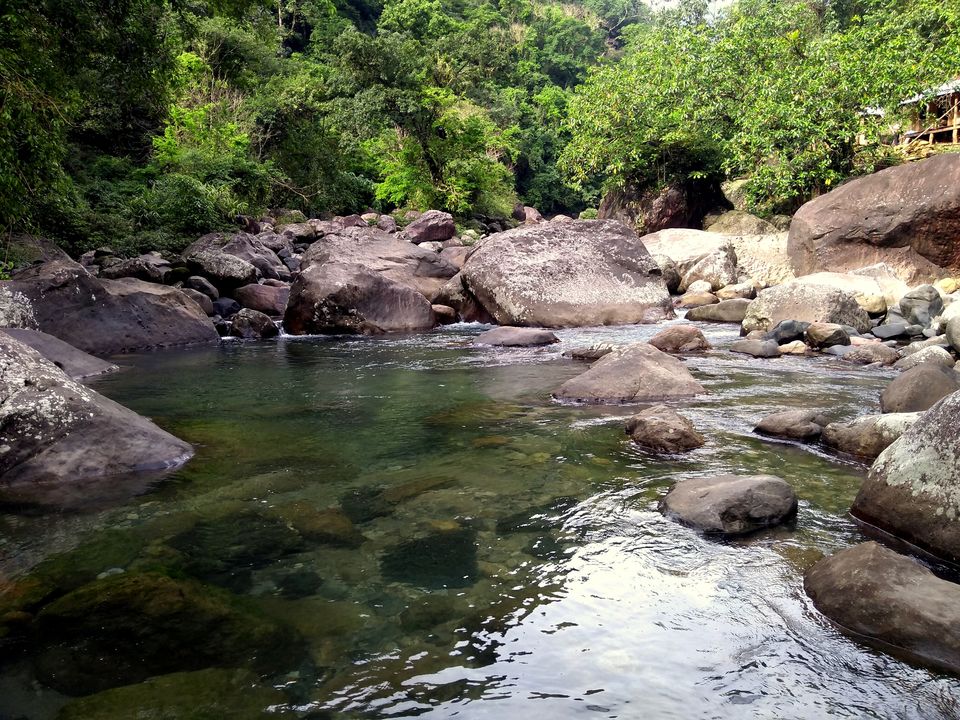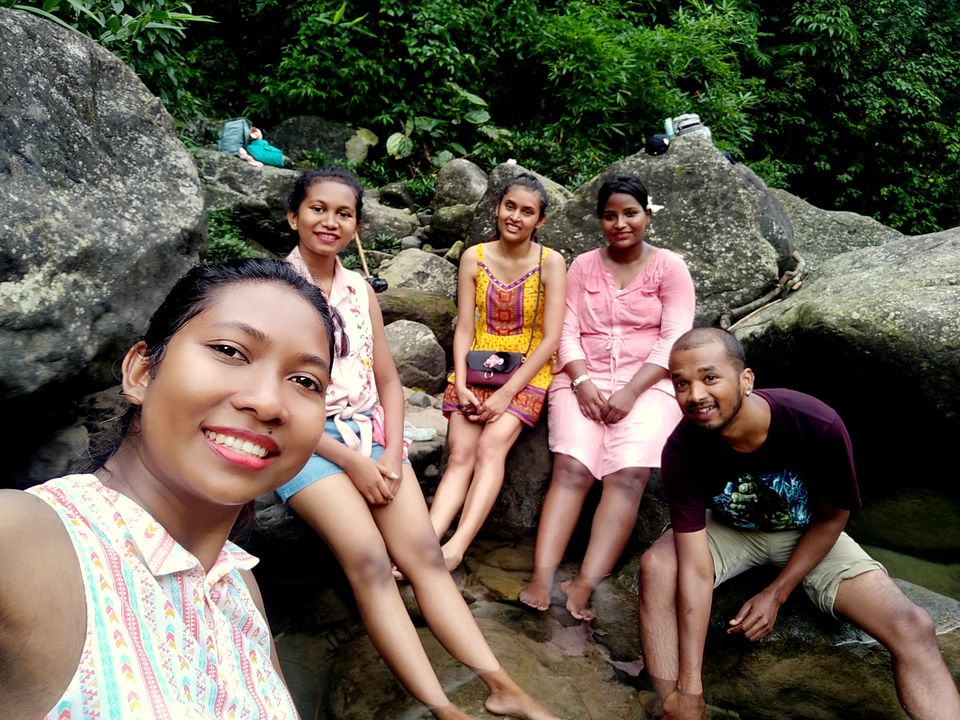 It was too refreshing to have that fish pedicure and we soon reached the Nongriat village, crossed a living root bridge and there was the village, we saw the Serenity home stay (as suggested by a friend) and went in. It a very simple place we got a 5 bedded room which and the price was Rs 300 per night (isn't it cheap). From the balcony of the room we could see the single living root bridge, the natural pool of the Double Decker and the all around were the hills covered with forest and some waterfalls far beyond our reach.
Double Decker Living Root Bridge:
Dumped our bags, took the swim suit and rushed to the Double Decker living root bridge which was hardly 3 minutes away from our stay. There's a small ticket counter , they'll charge per person as well as for camera also. As we were stepping down towards the tree I didn't feel like it was my second visit instead it was as fresh a ever, It was as thrilling as ever to walk on the upper bridge. It's more than 100 years old and still going strong.
We jumped in the natural pool and the water was chilling cold and clear.
Water was cold yet tempting and as it started getting dark we returned to our home stay , dried ourselves and sat talking and planning for the next day. Soon we were served warm and simple dinner.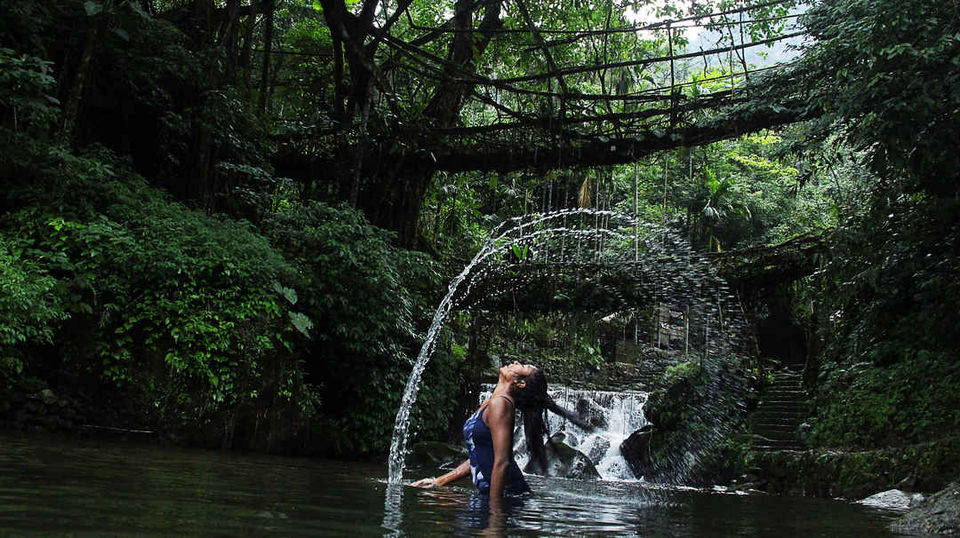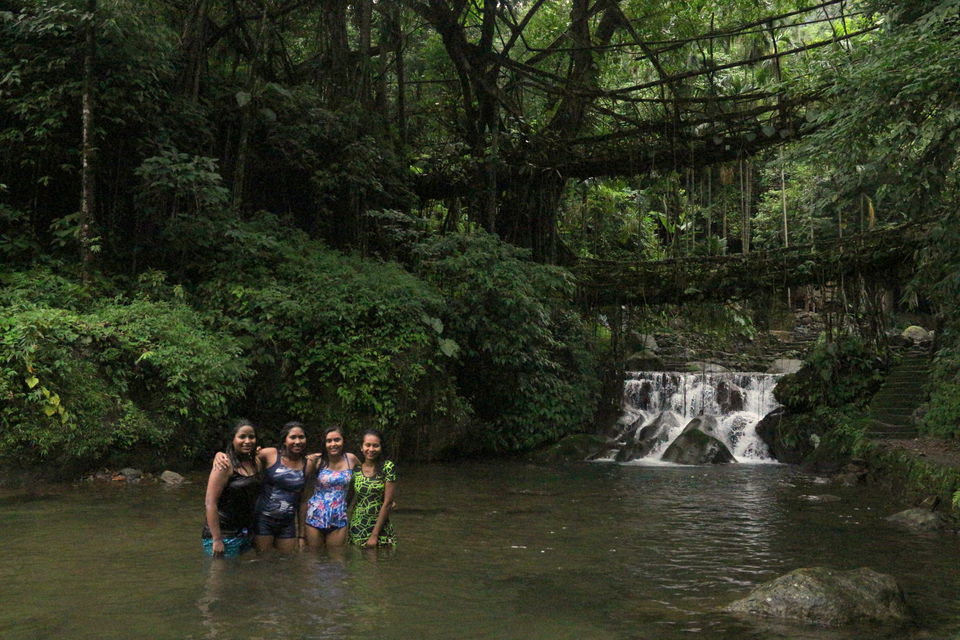 Day 4: TREK TO RAINBOW FALLS
Morning the whole mountains were covered in clouds and it was raining, we freshened up and went for breakfast. The breakfast was heavy and delicious, full of fruits and delectable.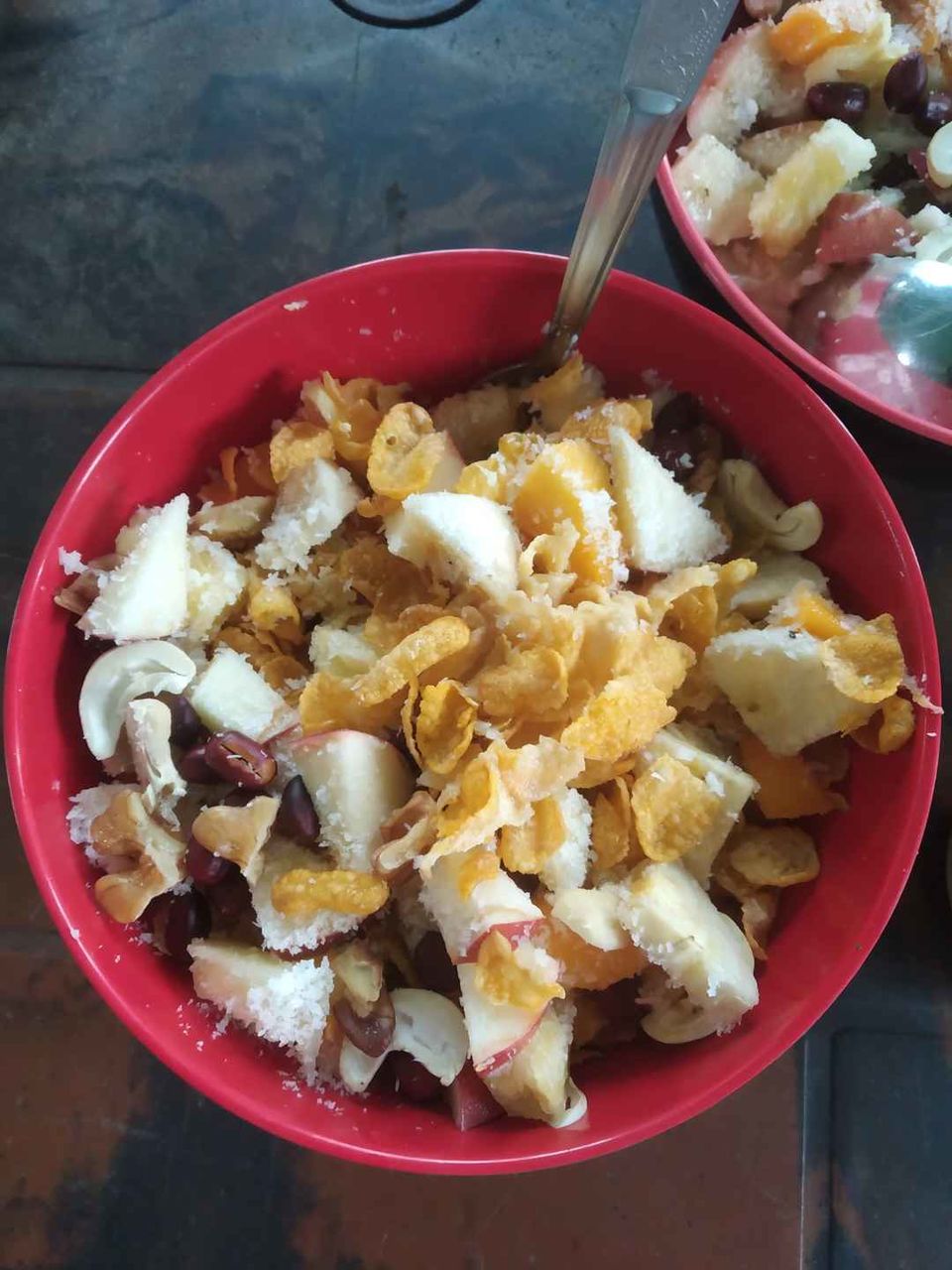 By the time we were ready to leave it had stopped raining and the weather was clear and sun was shining at its best. The way to the Rainbow falls is through the double decker living root bridge. The locals said it'll take only 1 and a half hours but only if you can walk at their pace and you are as adoptive to the place as they are.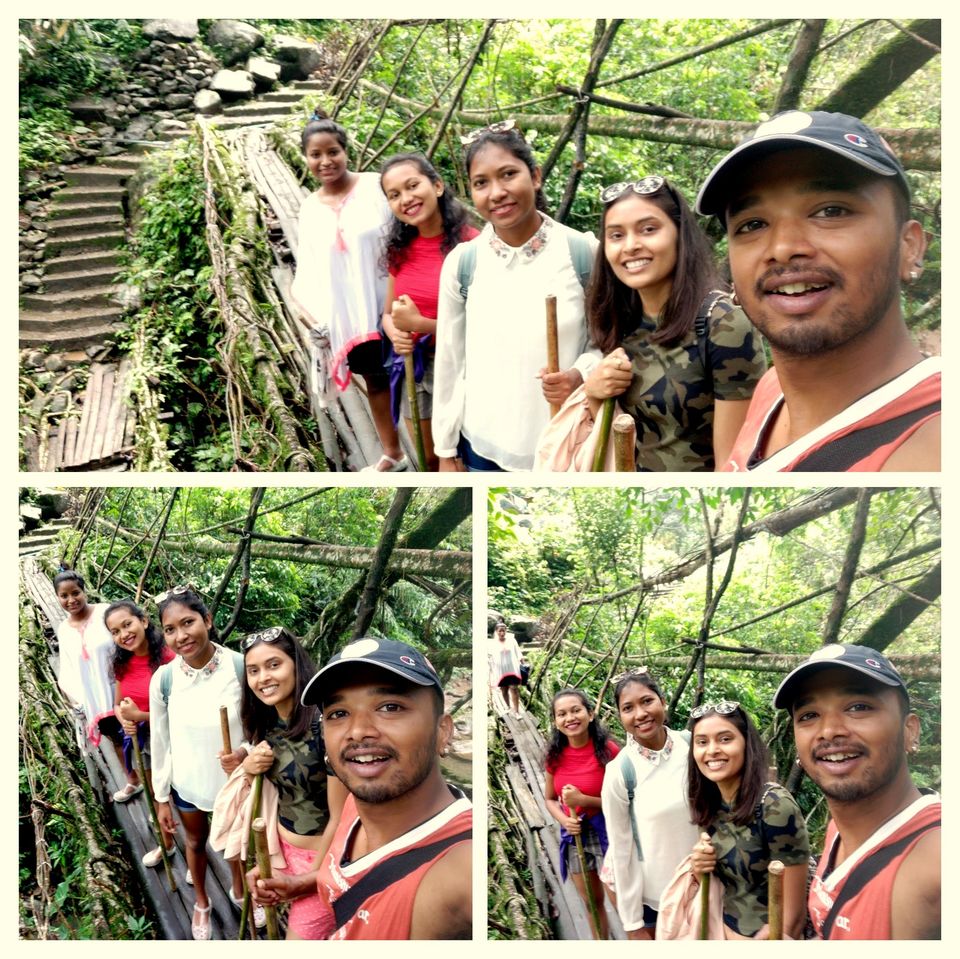 This trek has variety i.e. there are plain fields, paved steps, unpaved paths, streams to cross, suspension bridge also a very living root bridge which was really shaking.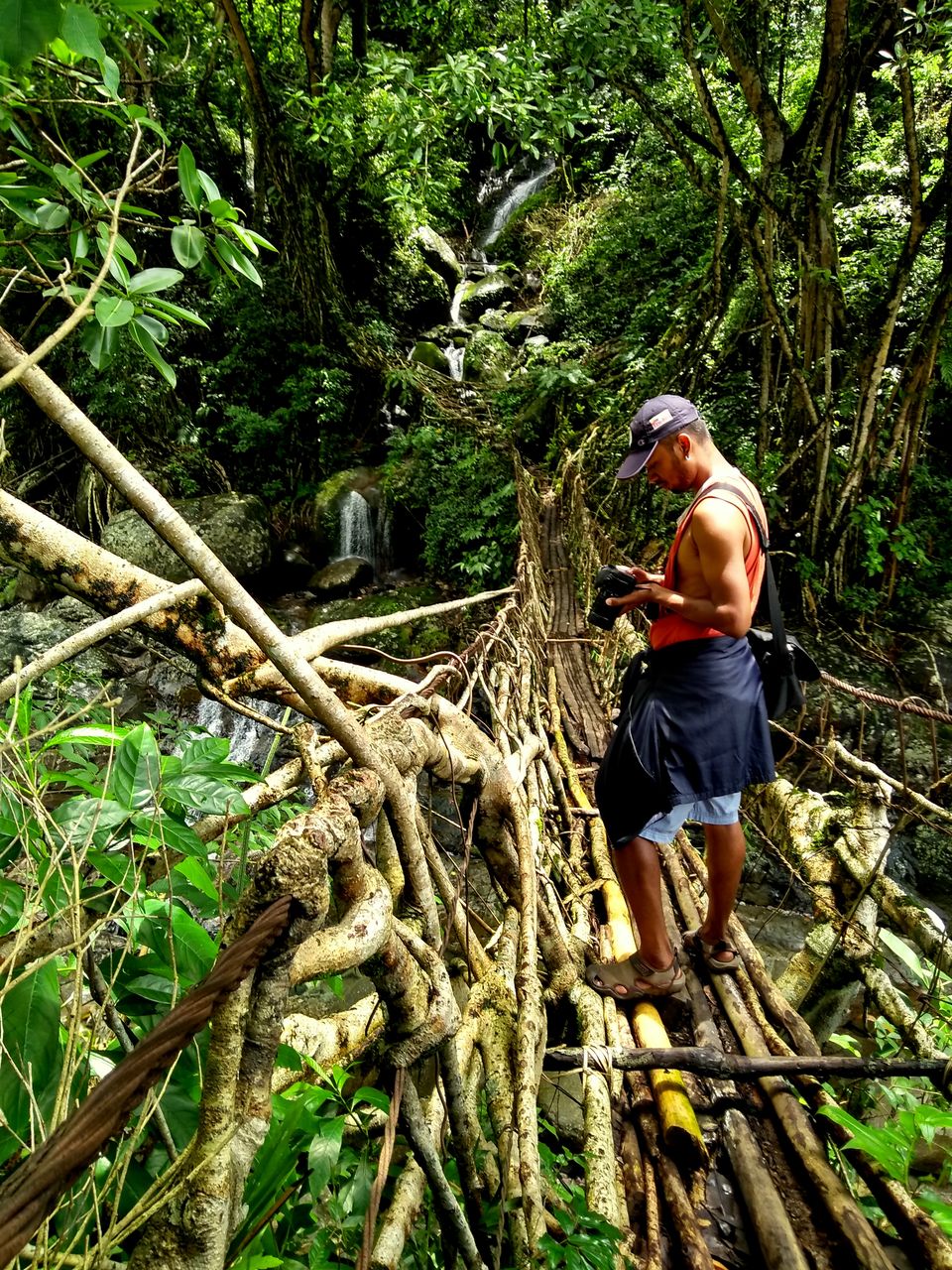 There are muddy tracks, some fallen trees on the route, dense forest full of chirping birds,buzzing insects and the river flowing. Every time we would hear the water plunging we thought we have reached the destination but it wasn't too soon. We were sweating a lot and our water bottle was empty and best option was to fill it with the fresh flowing stream, the water was cold and sweet as well.
Rainbow falls:
After 2 and a half hours of trekking we reached the Rainbow falls, one of the best kept secret of Cherrapunji. It's called so because the waterfalls drops down hitting a huge rock and creates a natural rainbow, unfortunately it wasn't visible when we reached but it looked resplendent. All around there were mountains covered in forests and water falls far and near and the small cascade of water flowing was magical.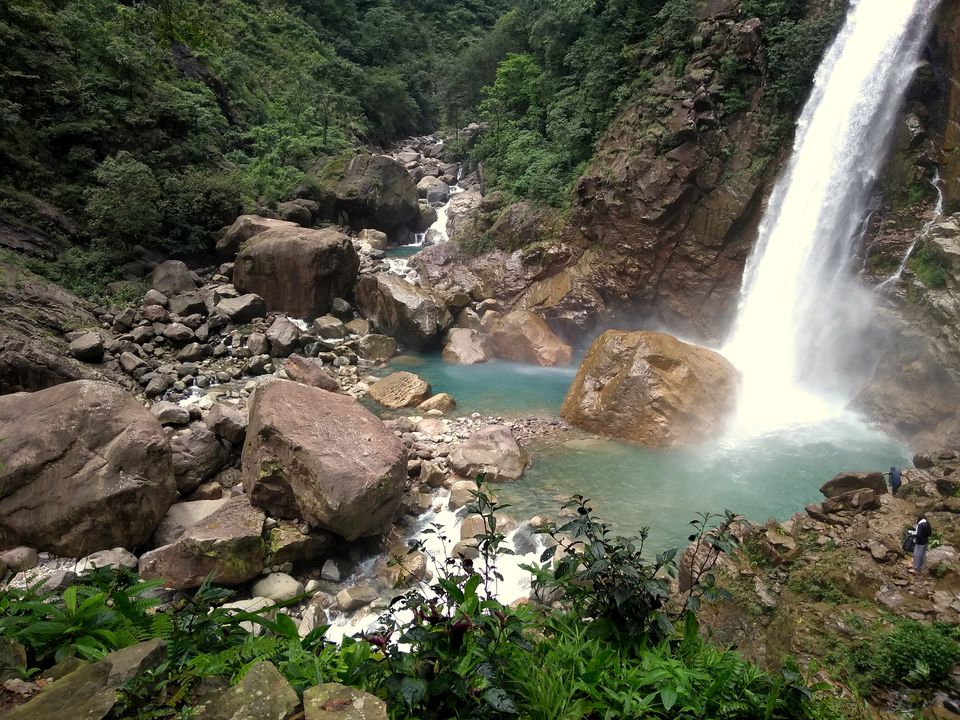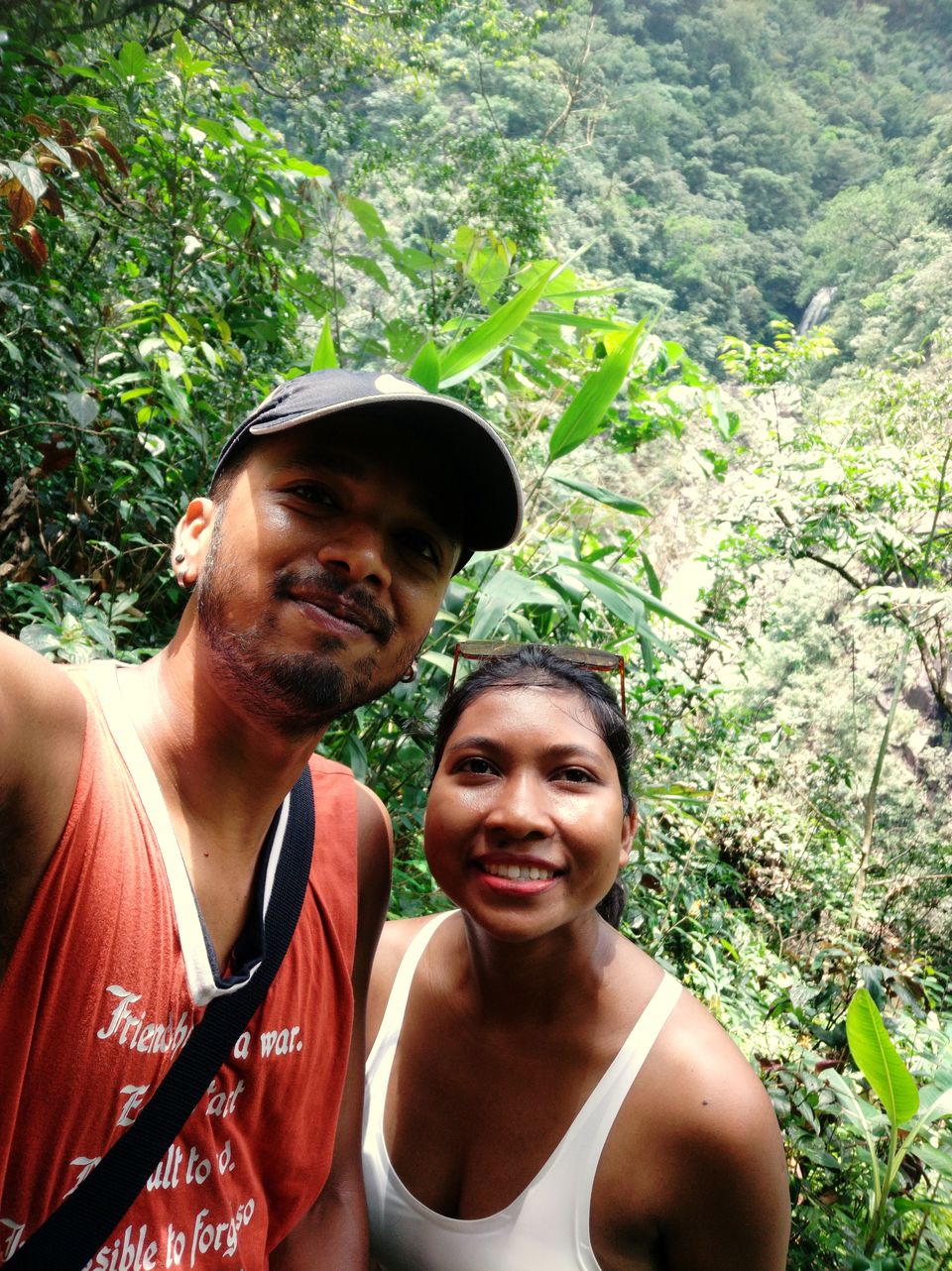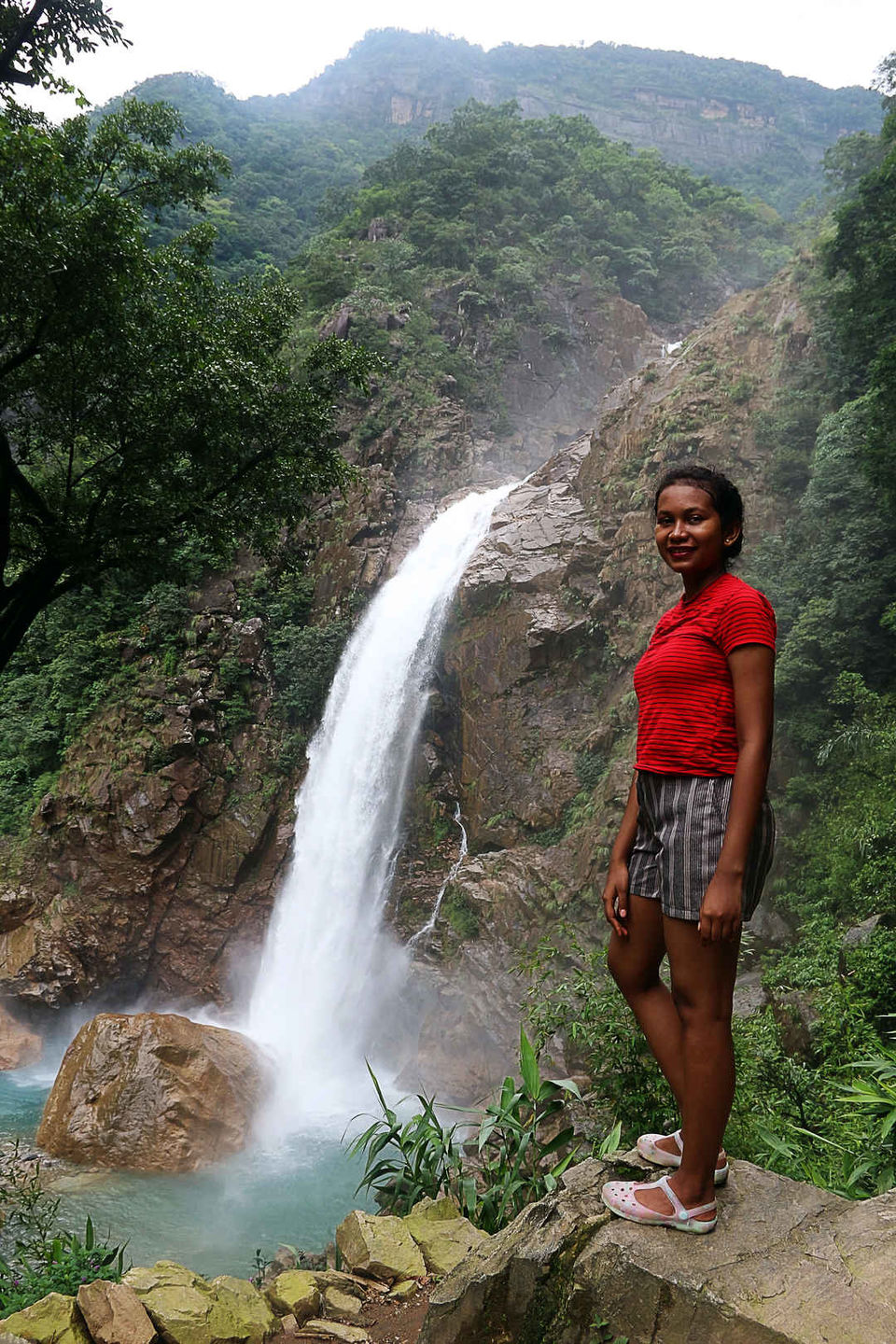 We didn't go down for the dip but instead we were looking for some other spot so after sometime we left from the Rainbow falls. As we were walking back we were so desperate to take a dip as soon we found an unmarked steep down and rocks and river. We just thought of taking a little rest there, it was a bit difficult to jump up and down the rocks but we managed and what we saw is all here.
Some unmarked spot: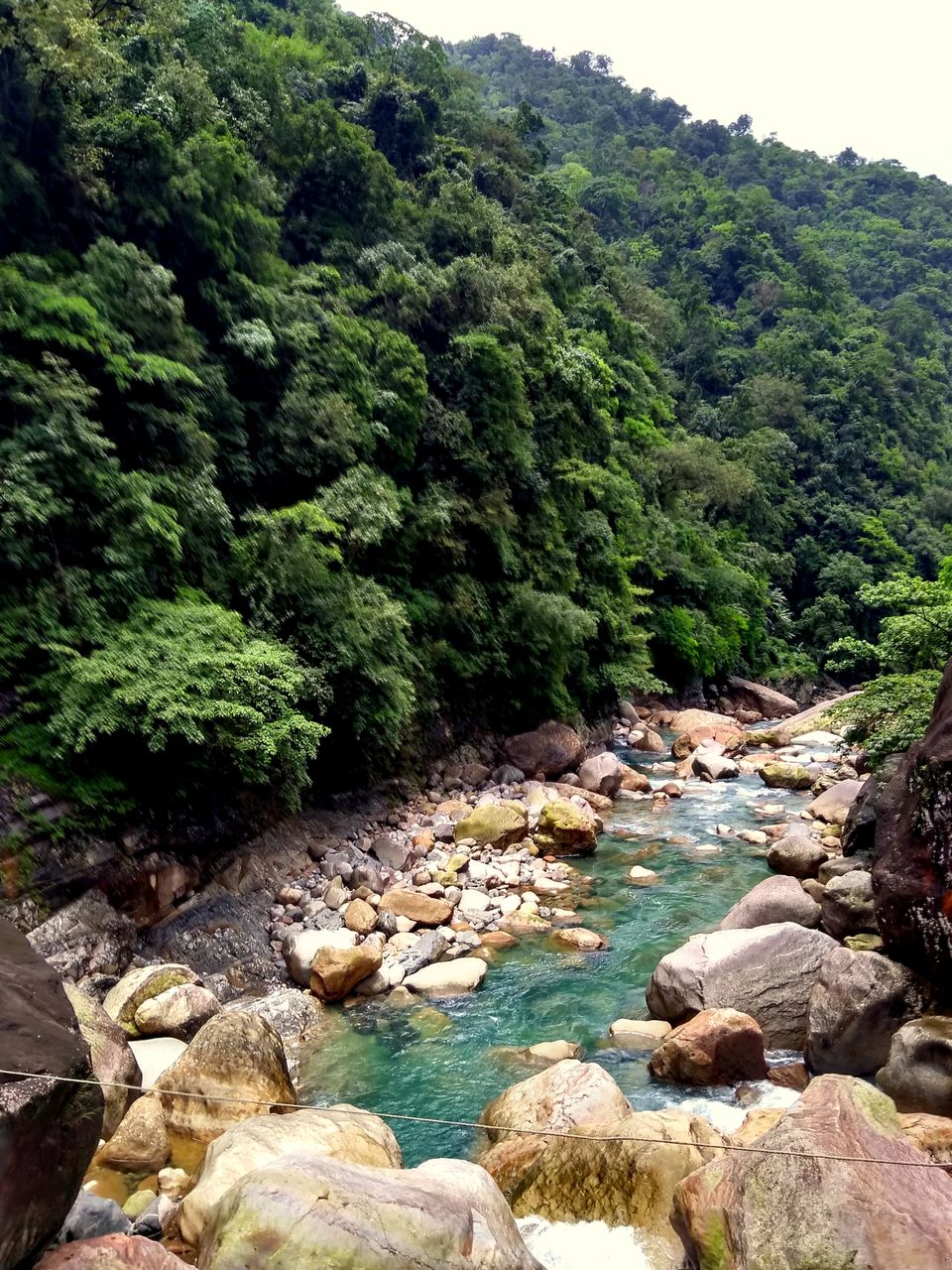 We headed back after a little rest and we were too desperate to jump in the pool at double decker root bridge. The return journey was easier and as we reached all of us changed and got down in the pool and it was the best part of the day. After trekking for almost 5 hours we were in the pool relaxing and having the best of life.
Back to the home stay and had some snacks and the dinner at night.
Day 5: NONGRIAT to CHERRAPUNJEE to SHILLONG to GUWAHATI
We decided to head back to Guwahati as we had our return flight from Guwahati at 2:30pm and we also wanted to visit few places at Guwahati.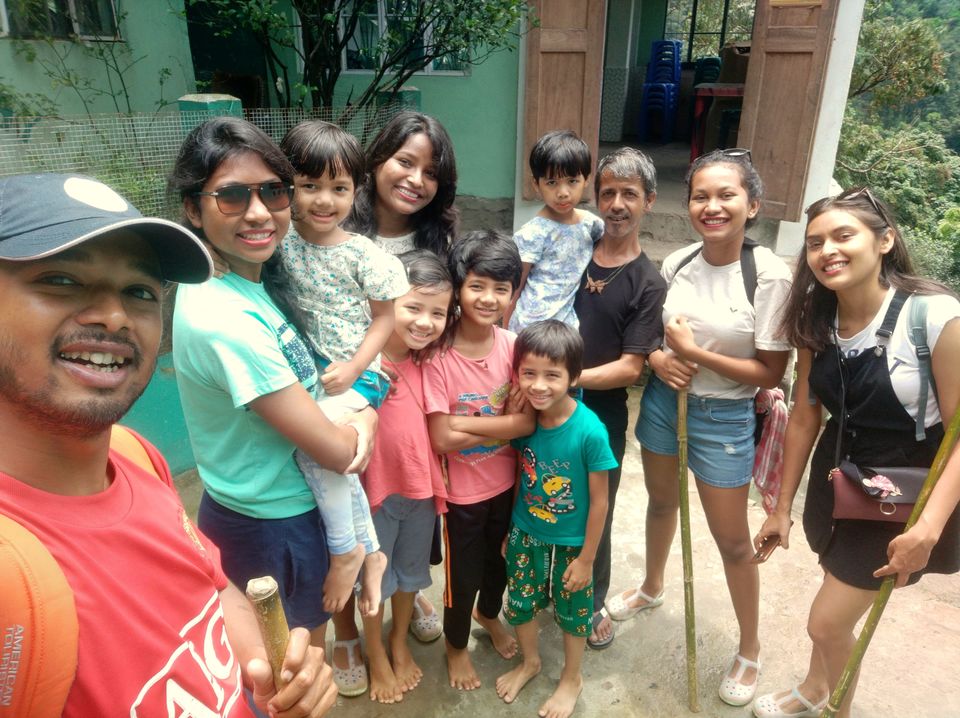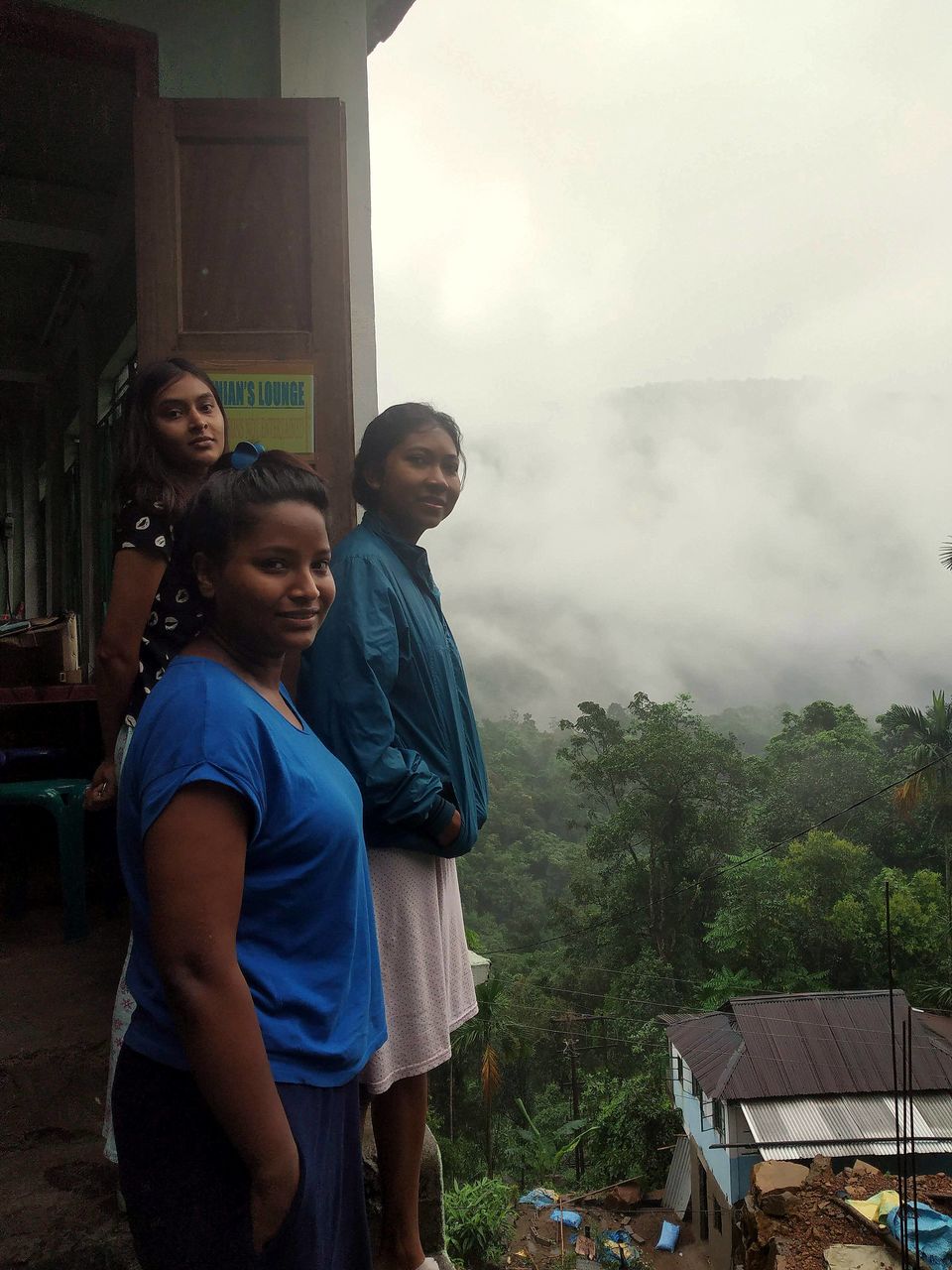 Morning was again cloudy and after the rain it was clear we started our trek back to Tyrna village. The uphill climb for sure had to be more weary and indeed it was. As it was Sunday most of the shacks were closed. after taking a little rest in between we were back to Tyrna village.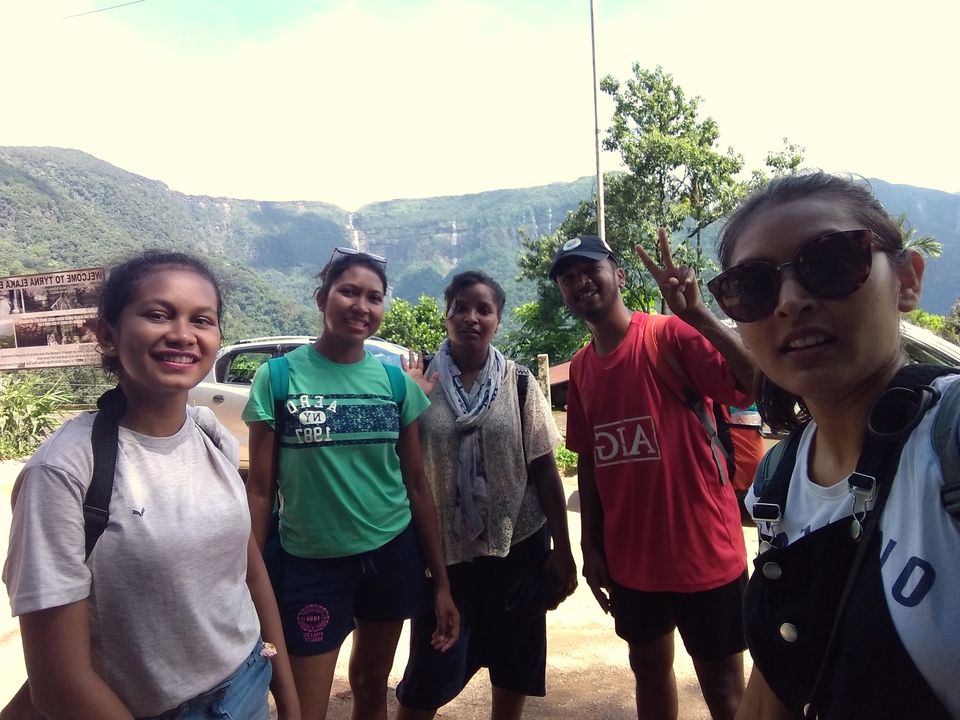 We thought the major struggle is now over and we just need a cab back to Sohra now. As we looked for cab we realized and there are no cabs running as it was Sunday and even though there were few cabs there but they were in booking. So what next, there's a nice hotel at the top we went there and spoke to the manager for arranging a cab for us. They spoke to their driver and agreed to drop us at Sohra for which he would charge Rs. 1000. We had a really good lunch at the Royal view Resort and then left for Sohra. It's Royal view Resort at Tyrna village, it's at a nice location with the best facilities.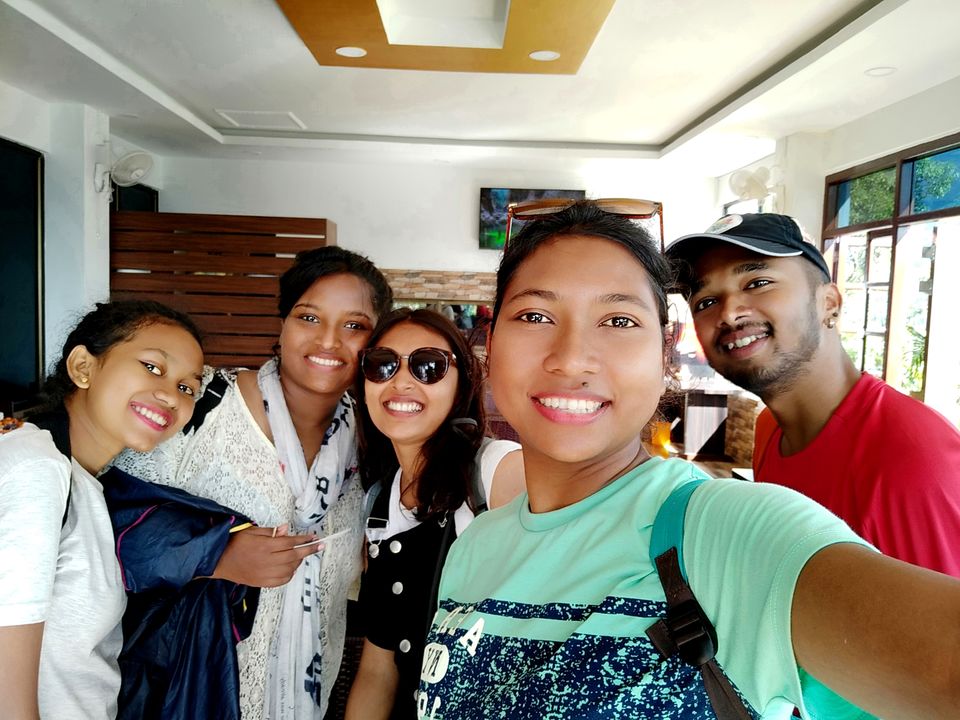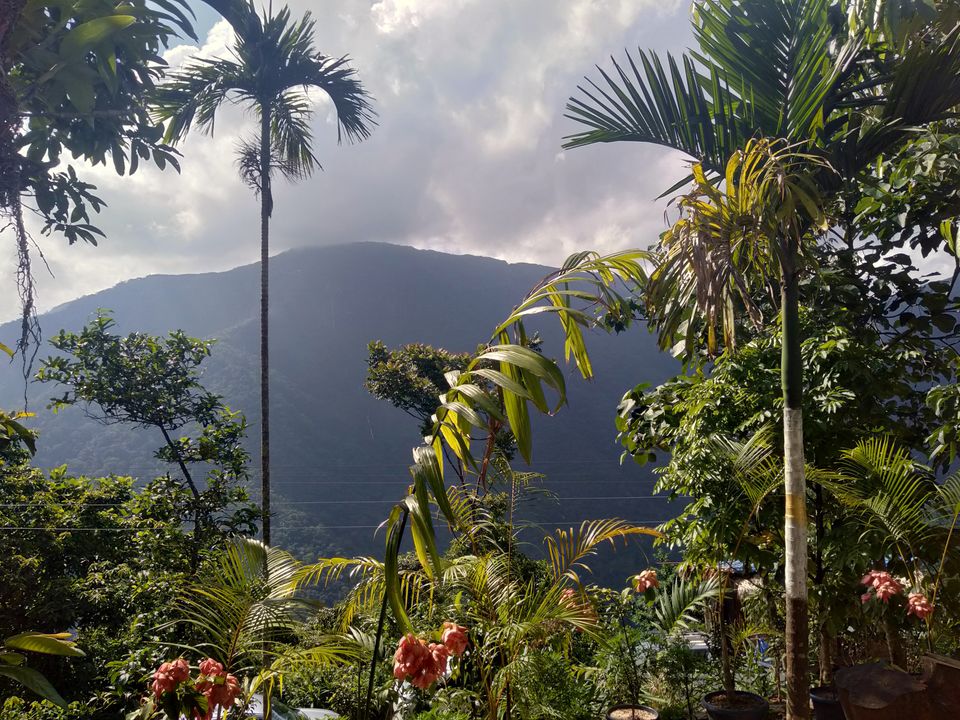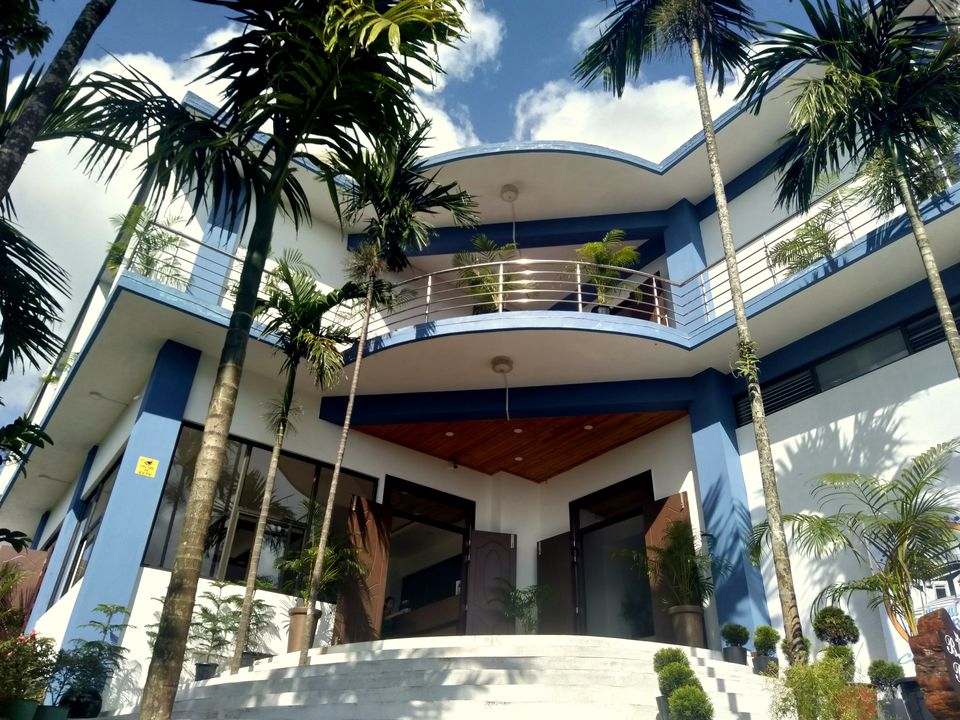 NOTE: avoid traveling to Sohra/Cherrapunji on Sunday as all the shops remain closed and there are few cabs running.
Getting back to Sohra: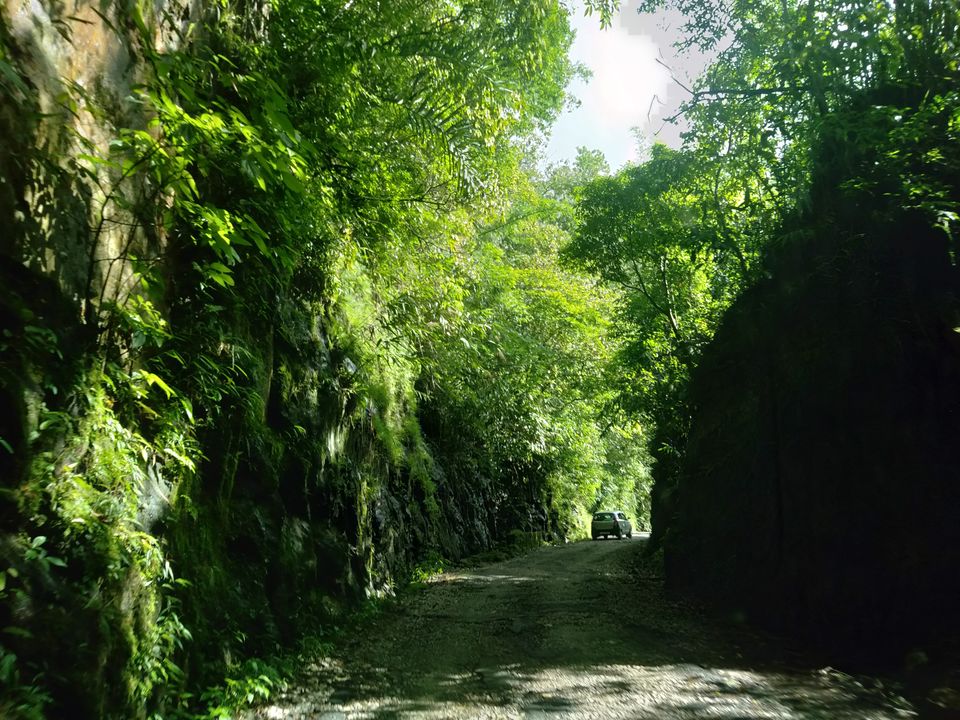 We reached Sohra, went to the home stay took our luggage and rushed to take the cab to Shillong. We booked one till the bus stand at Shillong he charged Rs. 500 by 5 p.m.
We reached Shillong without stopping. At the stand we shifted to another shared vehicle for Guwahati. On way we booked the hotel at the main city. The driver said that by 8pm we'll reach Guwahati including the traffic and as it's Sunday so we won't get much traffic. By 7 we had entered the city and the traffic was really tight and the weather was too hot and humid.
We got down and after cancelling the hotel we had booked (bad room condition) rushed to have dinner at Tai Singpho Restaurant as suggested by one of my students from Guwahati. We had typical Arunachali Singpho thali which was delicious. Now it was getting late and in the mean time we had booked another home stay -Dekapada Airport Guest house it was near the Guwahati airport. It was not as good as the reviews said. We were too tired to analyze more.
NOTE: If you have a flight to catch better stay close to the airport the traffic in the city is horrible.
With lot new experience we were home. My second visit was worth it, I went places which I had missed and experience which are forever and yes now I have more stories to tell to my children in future.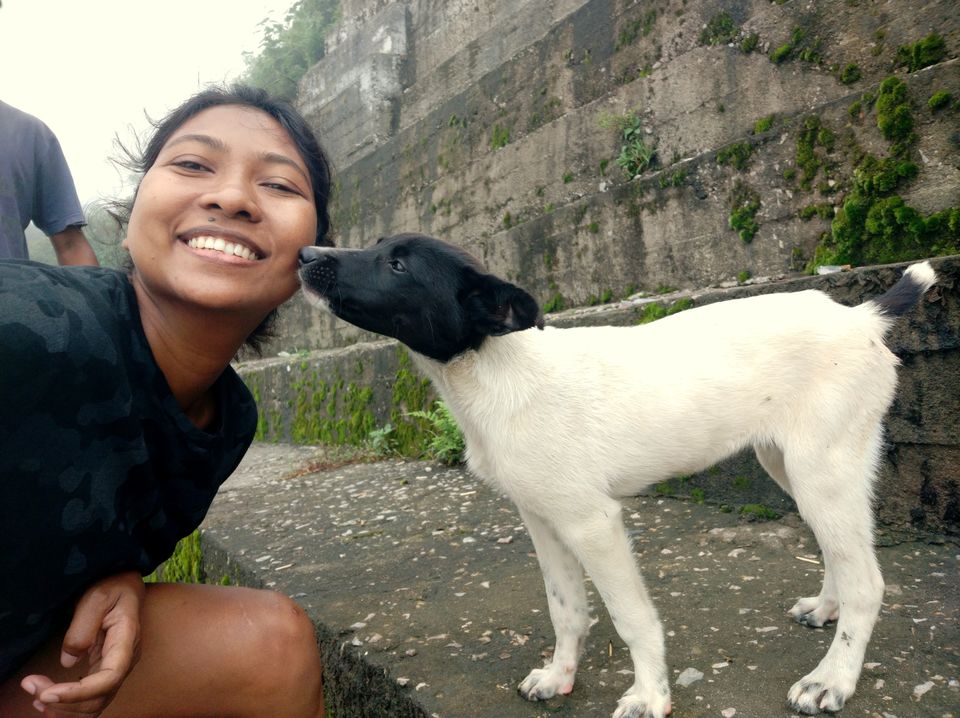 Frequent Searches Leading To This Page:-
6 Days Private Tour of Mesmerising Meghalaya, guwahati meghalaya trip, budget trip to meghalaya, meghalaya affordable for budget travellers, trip to Meghalaya