It's fascinating to contemplate my memories from this trip to Rainbow Falls. I remember the drives through excellent roads in this East Khasi region and the countless waterfalls on the way. I remember the downpour every few hours and how it would refresh the views instantly. The hikes through the dense forests haunted by the noises of the crickets and frogs will be part of my memory forever.
A photograph of the turquoise waters of Rainbow Waterfall that I'd seen long back made me mark it as a bucket-list destination. So, when I finally got the opportunity to visit Meghalaya, I made it all about visiting this dreamy spot. Little did I know the this journey had so much more in store for me.
This trip to Rainbow Falls first took me to several unheard of villages and different view-points on the way from Shillong to Sohra. I then continued from Tyrna on foot on a day-long hike to Rainbow Waterfall via Nongriat.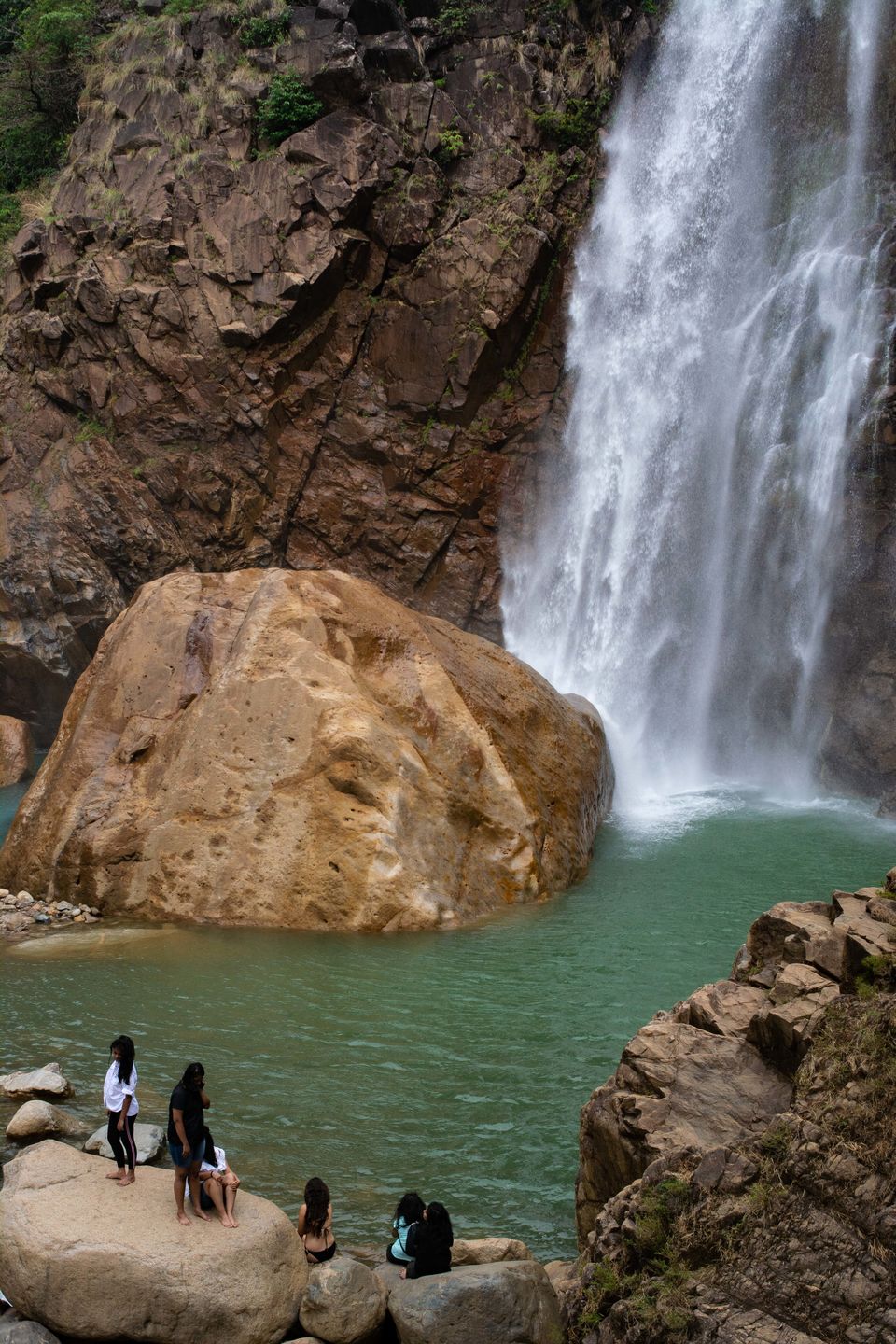 Check out the full itinerary.
Rainbow Falls: Journey, detours and pit-stops
If you're visiting the East Khasi Hills, then depending on the number of days you've had in mind, you can plan pit-stops and other interesting detours on the way. You can also make it a short three-day trip and stick to Rainbow falls via Sohra and Nongriat.
Detours you can take
Mawlynnong, Sohpetbneng, Dawki and Mawphlang are great detours. You'll need at least a day to visit each of these places from Shillong or Sohra.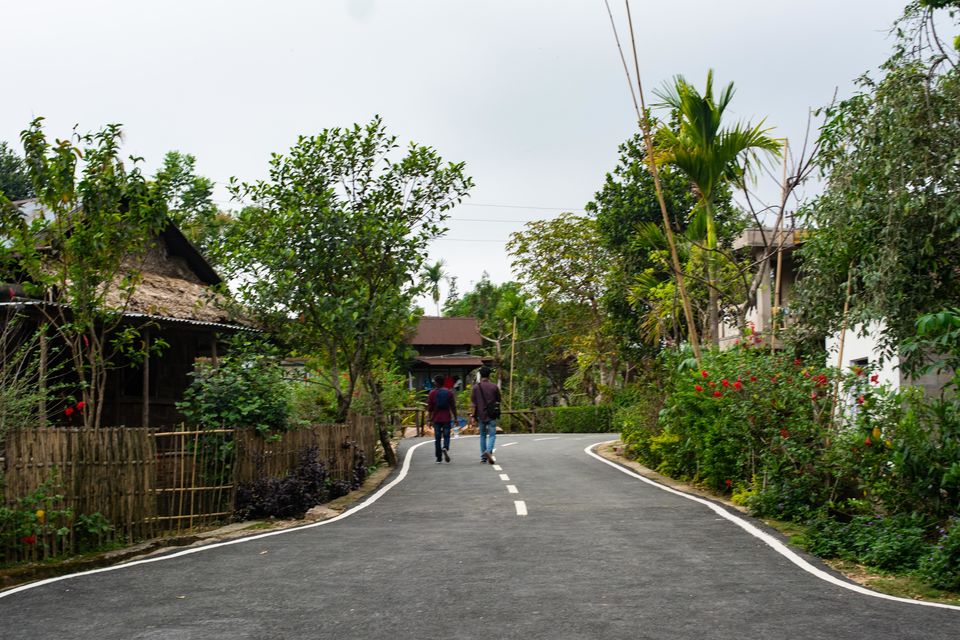 Guwahati to Shillong (shared cab) : Rs 500
Shillong to Sohra (shared cab): Rs 70
Guwahati to Sohra via Shillong
How to get here?
Lokpriya Gopinath Bordoloi International Airport, also known as Guwahati International Airport is the closest airport to get to anywhere in Meghalaya. Shillong is 99.6 km away from Guwahati. The journey takes roughly 2.5 hours. If you straightaway head to Cherrapunji (now known as Sohra) from Guwahati, you will definitely drive past the beautiful Umiam Lake just before reaching Shillong. The stretch from Shillong to Sohra takes you on a picturesque 53.9 km drive. On the way stop at Duwan Sing Syiem View Point for lunch and some amazing views to behold. Once you're in Sohra, spend the evening visiting Ramkrishna Mission Museum, Mawmai Caves, Seven Sisters Waterfall View Point, Nohkalikai Waterfall View Point.
How to reach from Guwahati to Sohra: Shared taxis are available from outside the Guwahati International Airport which will cost you Rs 500 per seat. Upon reaching Shillong, you can take a shared taxi to Sohra for Rs 70. If you wish to spot on the way at various viewpoints opt for a private taxi which will cost Rs 1500. In case you choose to stay at Sohra for another day and hire a taxi to visit all the nearby spots mentioned above, hiring a taxi will cost Rs 1500 for a full-day sightseeing.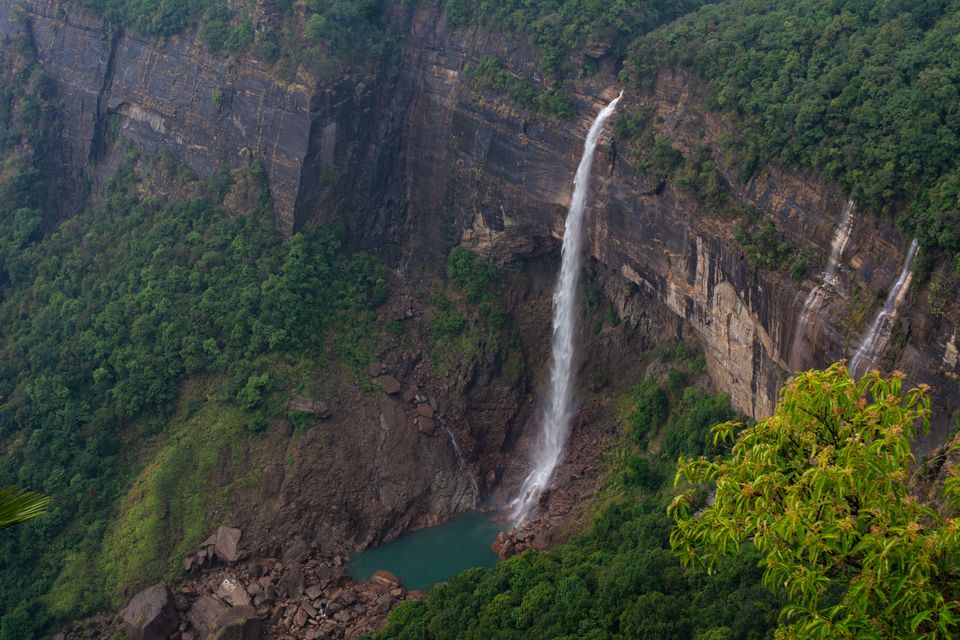 Places to stay in Sohra
Nalgre Guest House: Rs 1800 per night including breakfast
Embrace Homestay: Rs 1200 per night
Places to eat
Breakfast at Guwahati: Food Court outside the Airport
Lunch in Shillong: Wok, Shillong Cafe
Dinner in Sohra: Nalgre Restaurant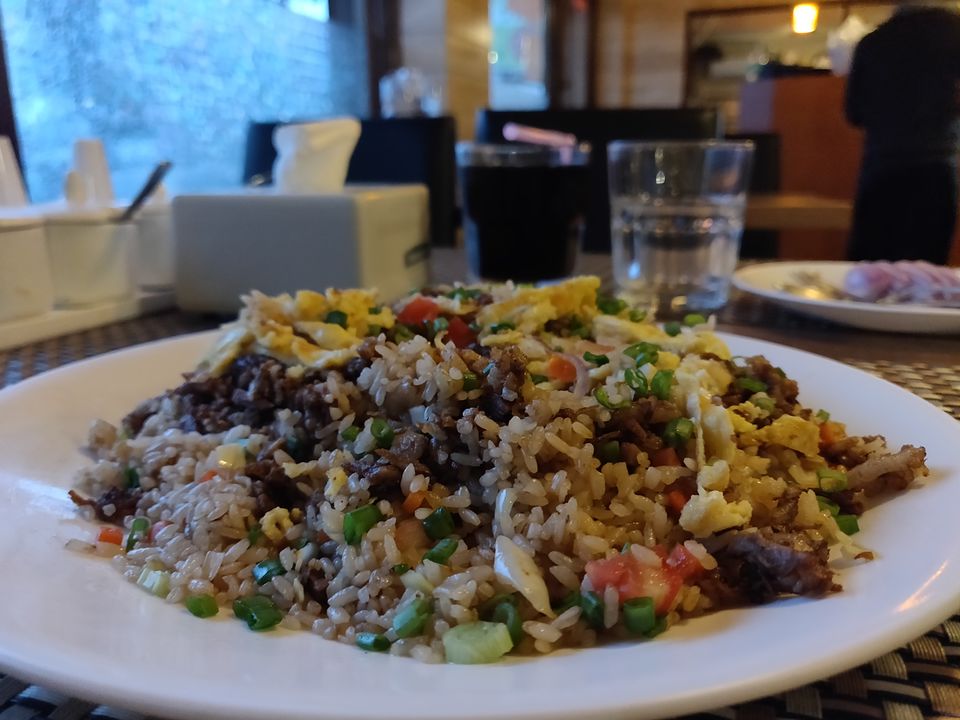 A private taxi will take you Rs 400 from Sohra to Tyrna on the next day. Remember to leave your extra luggage at Sohra and travel ahead with a lighter backpack. This would be helpful to during the long hike on the next two days. You can also hire a porter from Tyrna which will cost you approximately Rs 1200 to Rs 2000.
Sohra to Rainbow Waterfall Via Nongriat
How to reach?
Start the day early to skip the hot and humid afternoons. The taxi will drop you from Sohra to Tyrna within an hour. Sohra is colder but once you start the hike from Tyrna down to Nongriat via Nongthymmai and Mynteng village taking the dreaded 3000 steps hike, the temperature will rise. Walk through the overwhelming wilderness, crossing some living root bridges and swinging suspension bridges. It's definitely one of the most picturesque hikes I've taken. There is also a cave beyond the bridge, close to the first living root you encounter, that must not be missed.
Take a break at Nongriat and dip your tired feet in the pools near the double-decker living root bridge at Nongriat. The second half of your hike starts now. There are hardly any cemented steps ahead on the way but the trail is narrow and steep and has several more of these picturesque living root bridges too. What awaits at the rainbow falls is a sight worth all the efforts taken on this rather strenuous hike. You must spend as much time as you can there but must get back to Nongriat before it gets dark.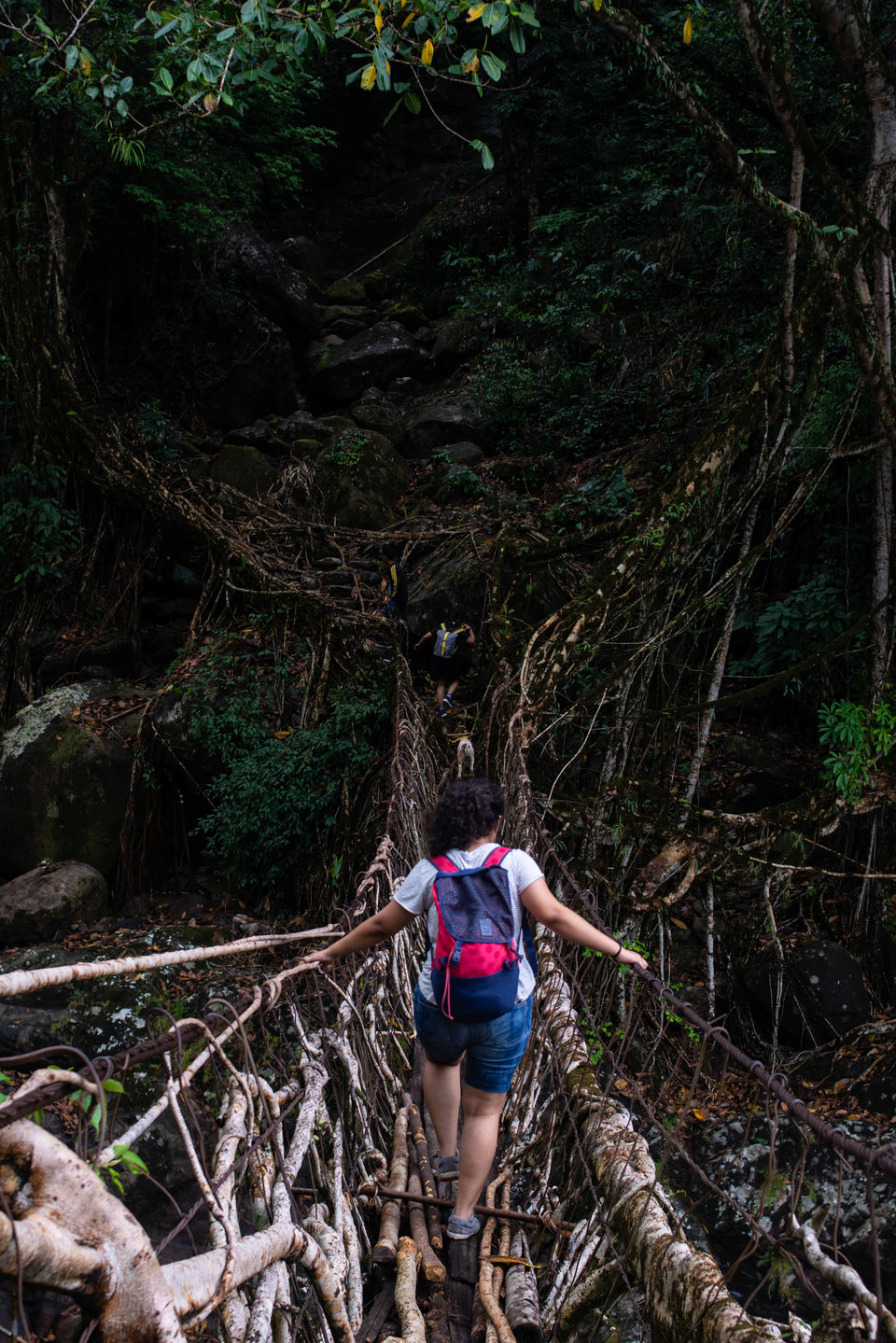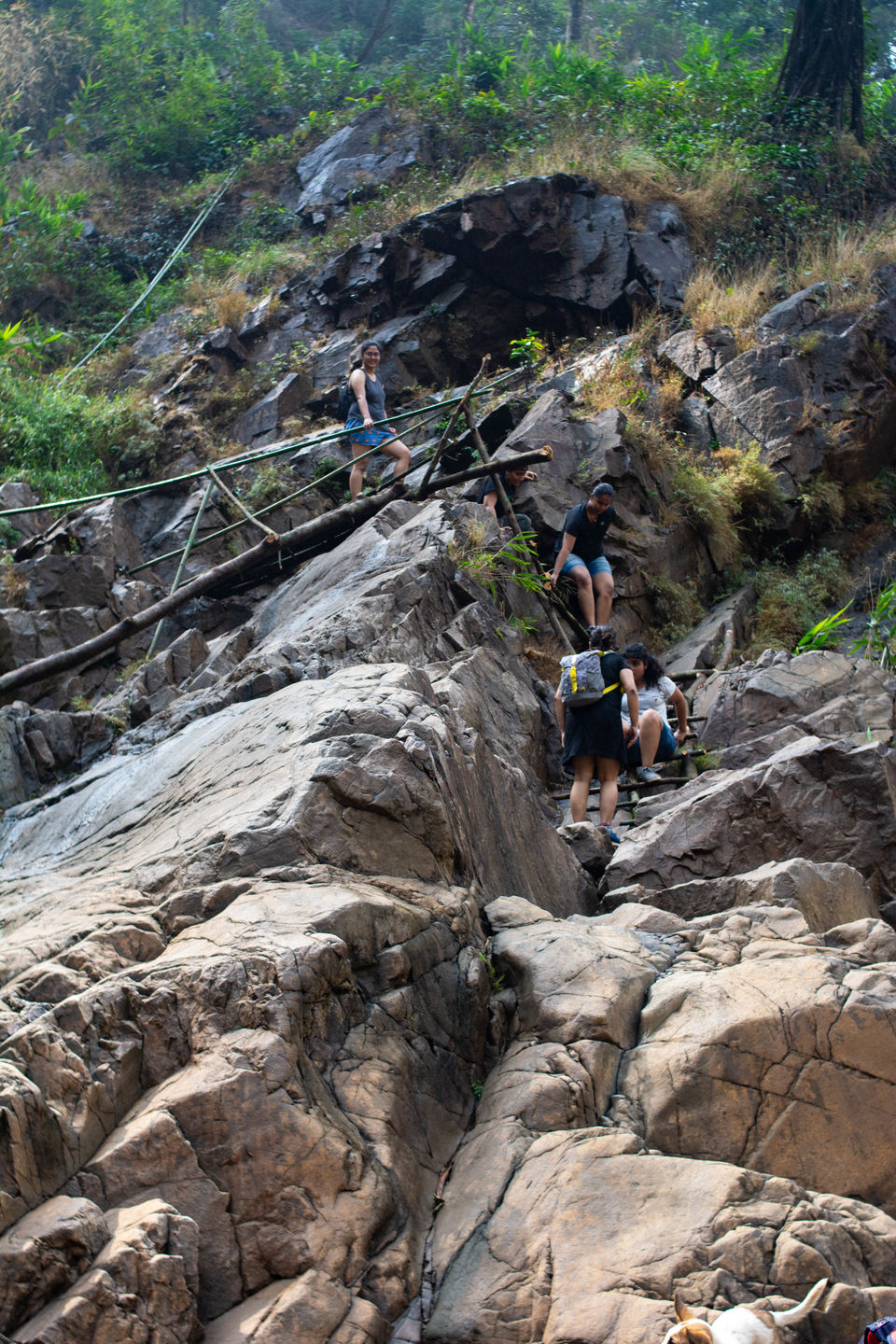 Places to eat
Breakfast and Lunch are available at an additional cost at Byron's Homestay which is one of the few good places to eat in Nongriat considering it's a small village. Dinner buffet is served at 8:00 pm at the homestay itself which costs Rs 150 per person.
Spend the night at Nongriat since you would need rest before you start the uphill hike to Tyrna on the next day.
Places to stay
Serene Homestay or Byron's Homestay is an excellently located guest house just 5 minutes before the double decker root bridge at Nongriat. Before proceeding ahead to Rainbow waterfall, you can even have lunch here and book a bed here for the night.
Tariff
In Six-bed dormitories: Rs 350 per bed
Double bedded room: Rs 800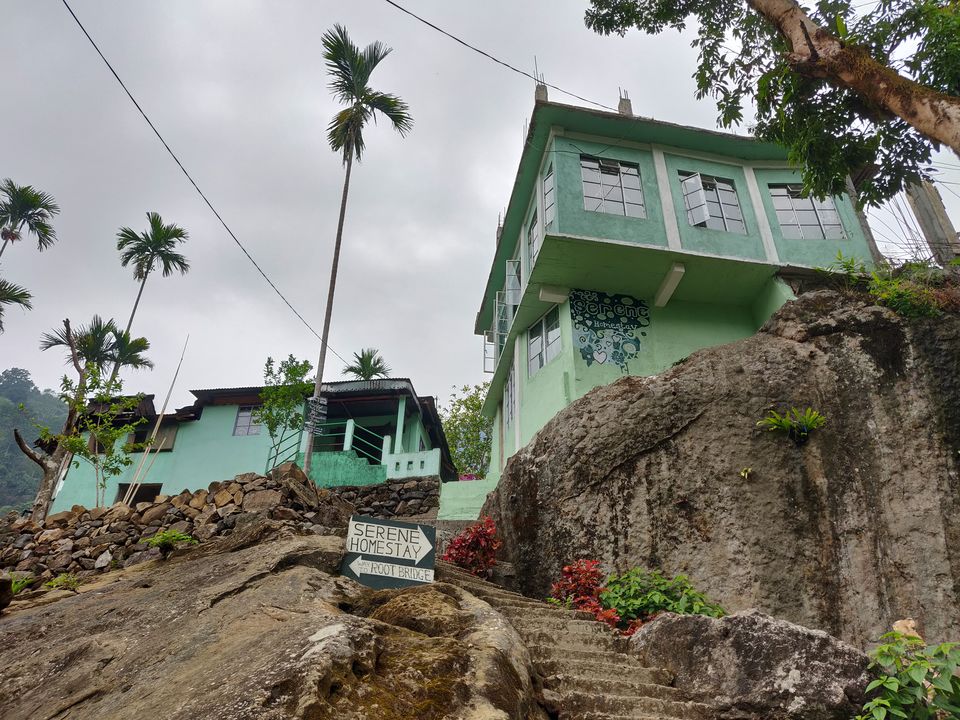 Shillong from Nongriat
How to reach?
Start the uphill hike around 8 o'clock immediately after breakfast at Byron Homestay. Walking uphill on these small steps can be challenging so it's best to start early. The small shacks at Nongthymmai have fresh pineapples and local lemon juice.
Many taxis are available from Tyrna to Sohra for Rs 400. At Sohra you can stop for lunch and later proceed to Shillong from Sohra on a local shared taxi for Rs 70. If you do not wish to stop at Shillong for the night, you can get a taxi to Guwahati Airport from Police Bazar in Shillong for Rs 500.
Places to stay
Rockski Boutique Bed and Breakfast: Rs 1,900 per night including breakfast
The Guest Room Shillong: Rs 2,020 per night including breakfast
Place to eat in Shillong
Dylan's Cafe, Jadoh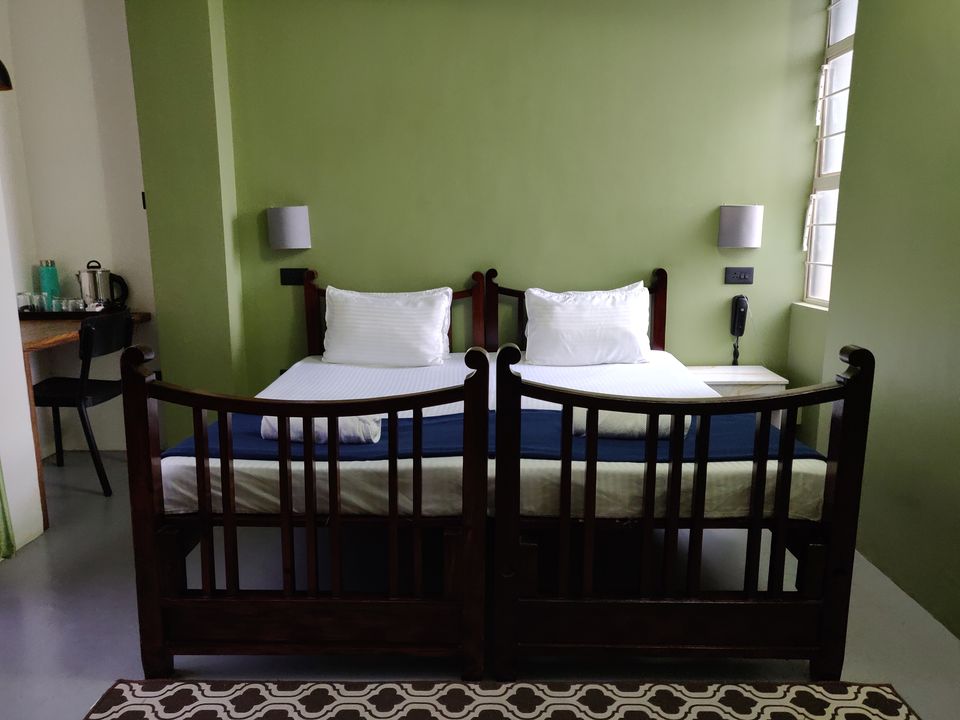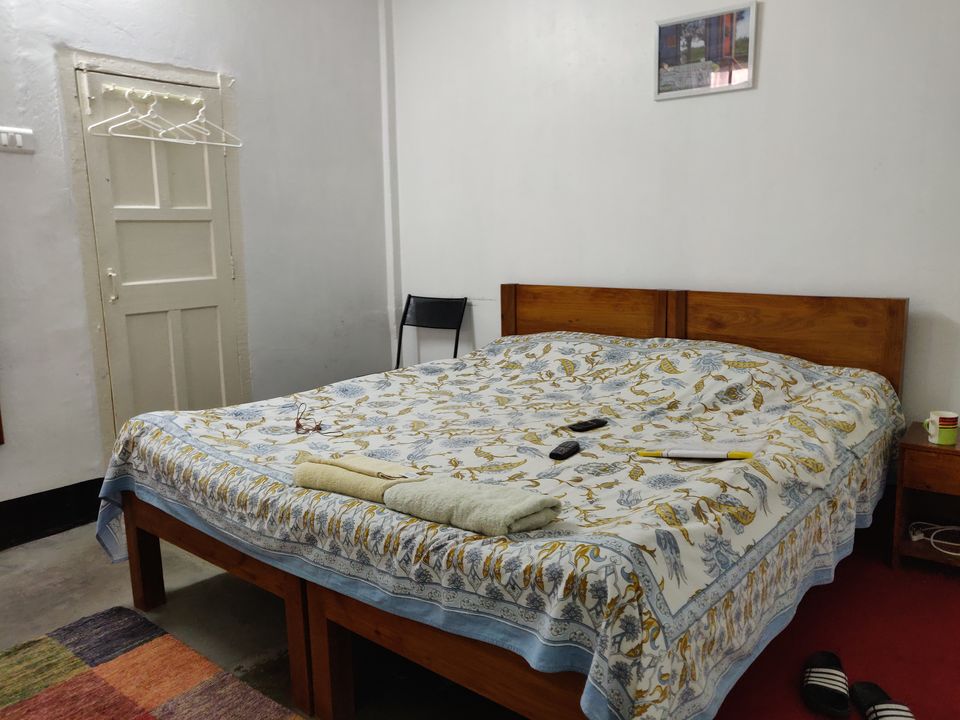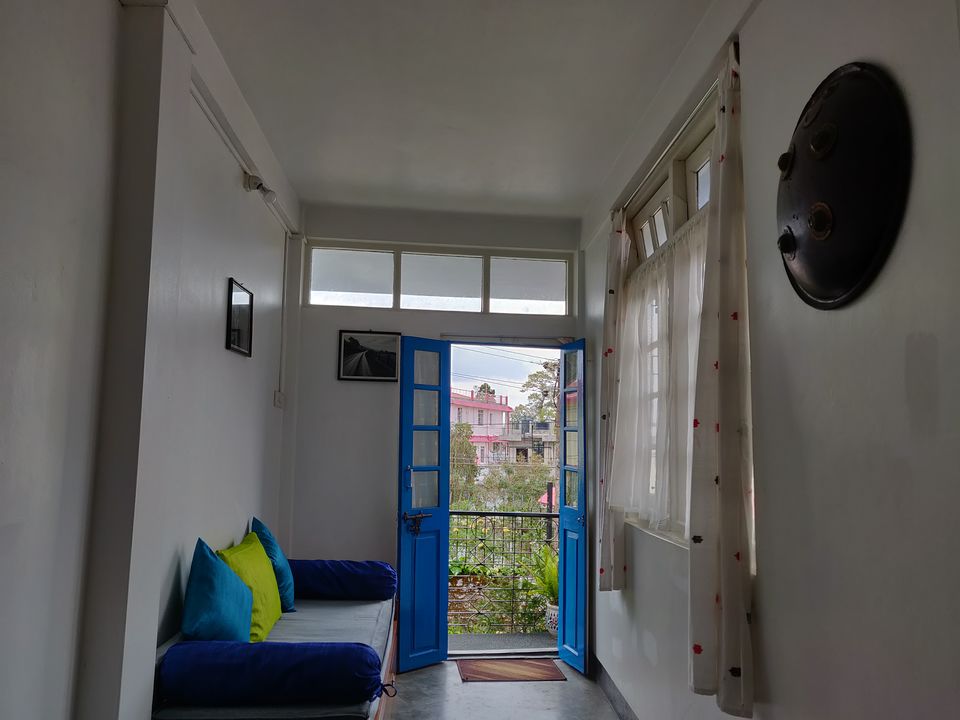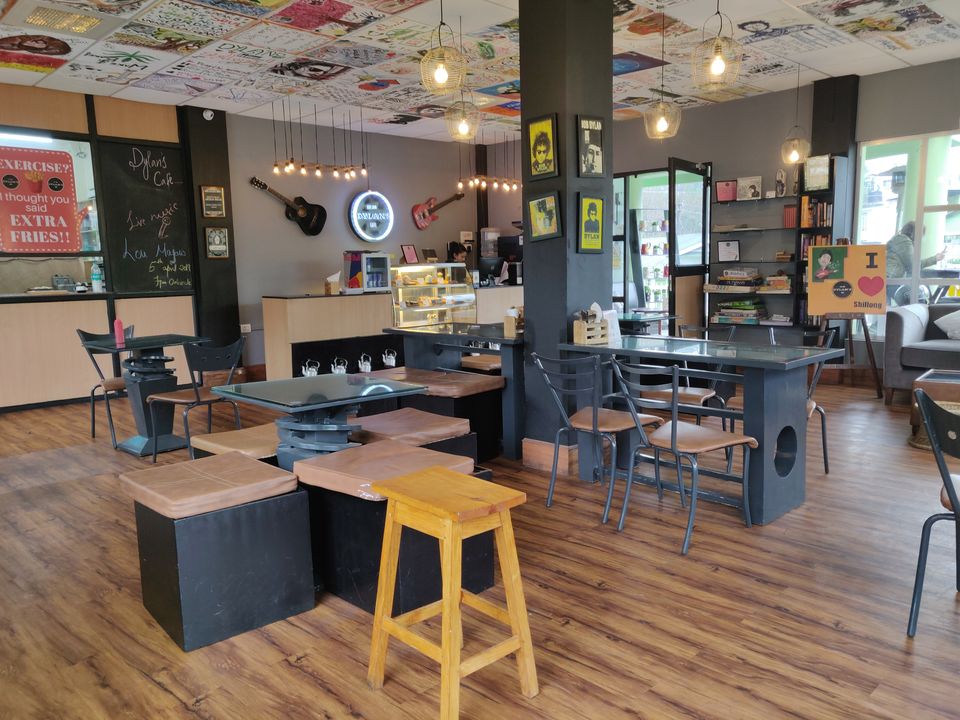 Best time to visit Rainbow Falls
June to September, when the monsoon clouds constantly hover over this region and there's occasional rainfall too. Waterfalls are fuller and the hillside is greener, making it the best time for sightseeing and hiking too.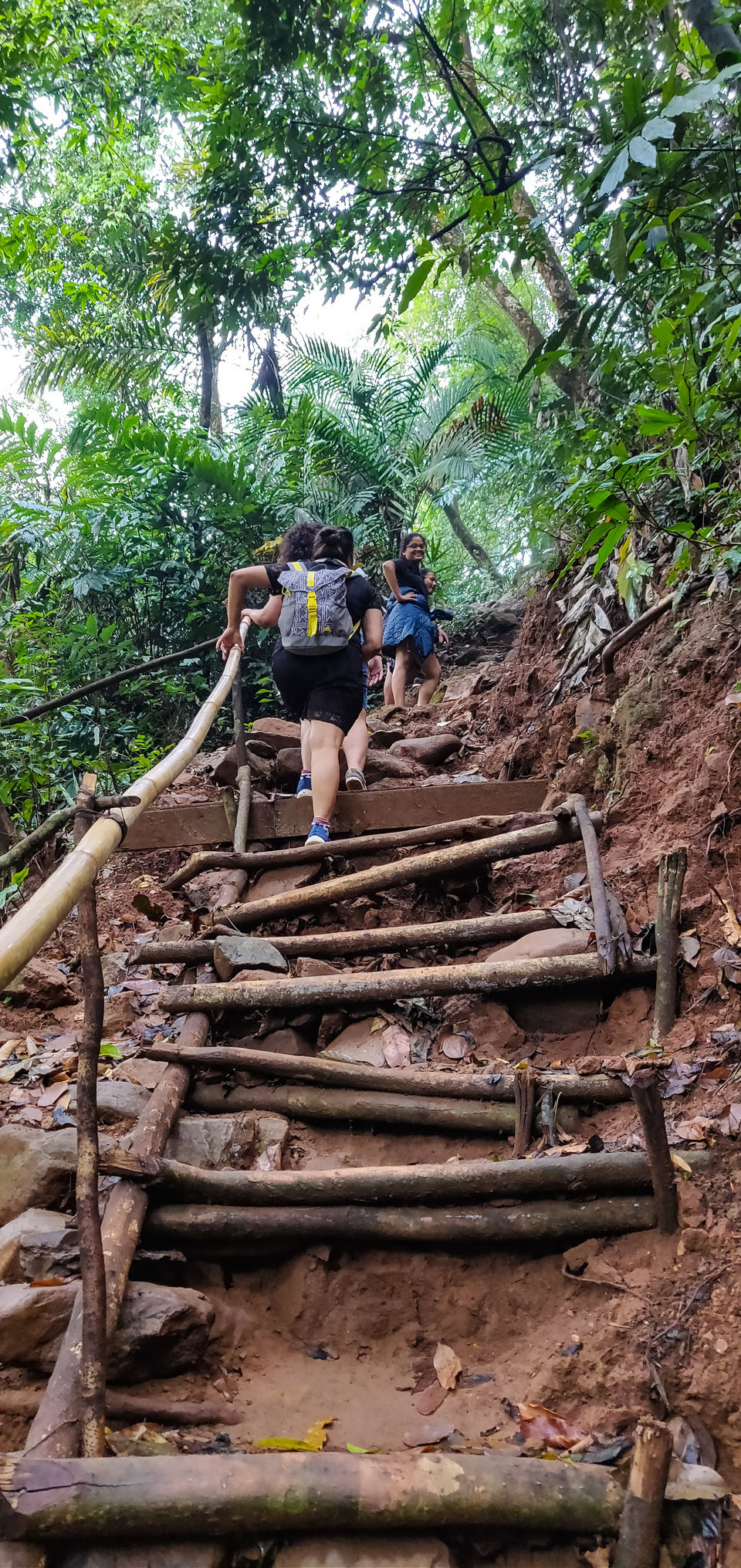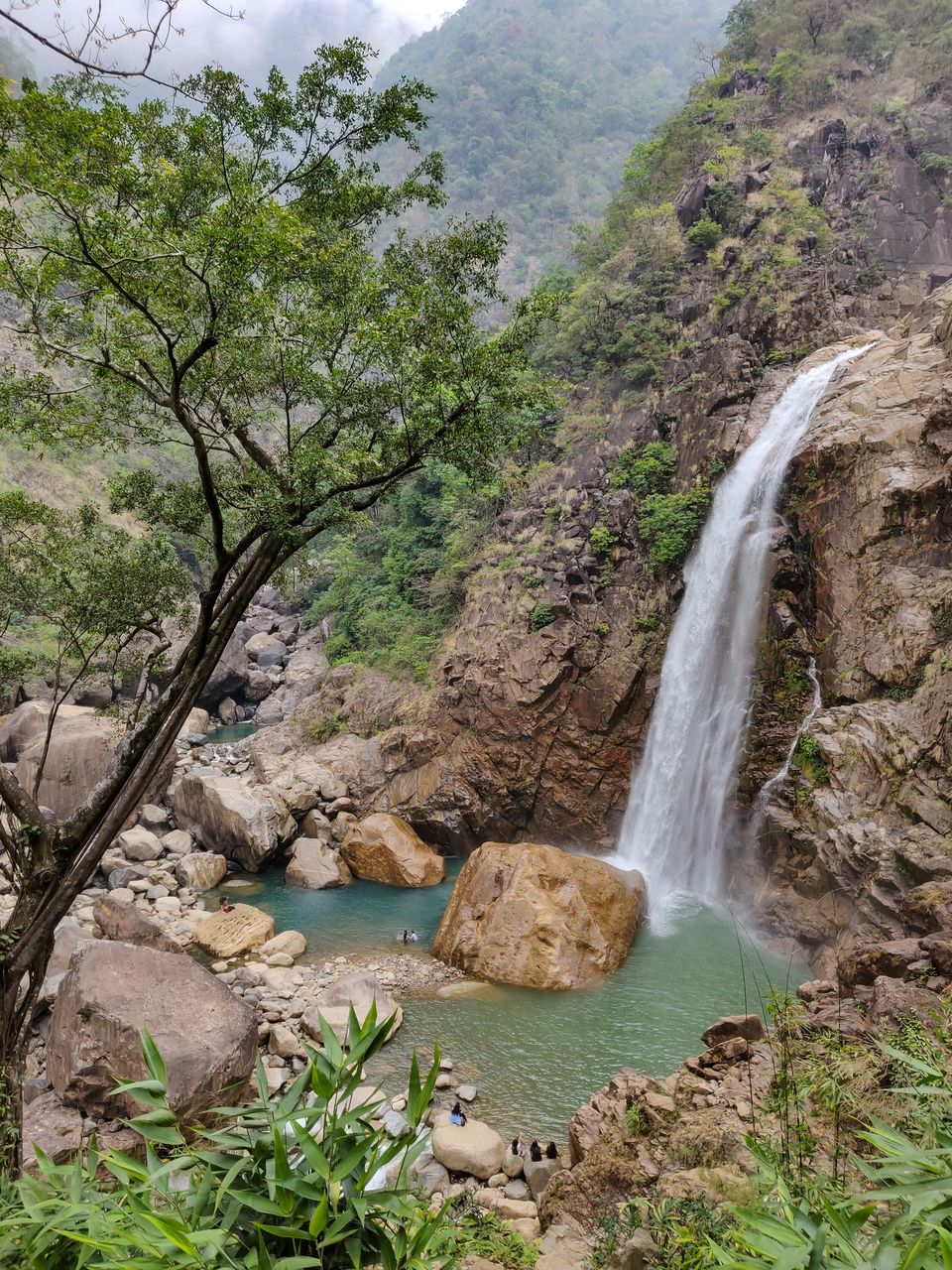 Expenditure:
Flight from to New Delhi to Guwahati (round trip): Rs 18,000 approx
Taxi tariff:
Guwahati to Shillong (shared cab) : Rs 500
Shillong to Sohra (shared cab): Rs 70
Hotel stay:
Shillong: Rs 2000 per night including breakfast
Sohra: Rs 1600 per night including breakfast
Nongriat: Rs 800 per night
Meals: Rs 2,000 for three days
If you have explored the Khasi Hills in Meghalaya, tell us about your journey. Write about your experience on Tripoto and help other travellers plan their trips.
Tick all hidden gems like the Rainbow Falls off your bucket list. Check out Kitkat Travel Breaks on Tripoto here.
The readers are hereby informed that the views, thoughts, images and opinions expressed in the article belong solely to the author, and Nestlé India Limited assumes no responsibility or liability for any errors or omissions.
Frequent Searches Leading To This Page:-
shillong tourism plan, meghalaya tourism, 7 day shillong itinerary, guwahati, assam sightseeing, places to visit in guwahati and shillong