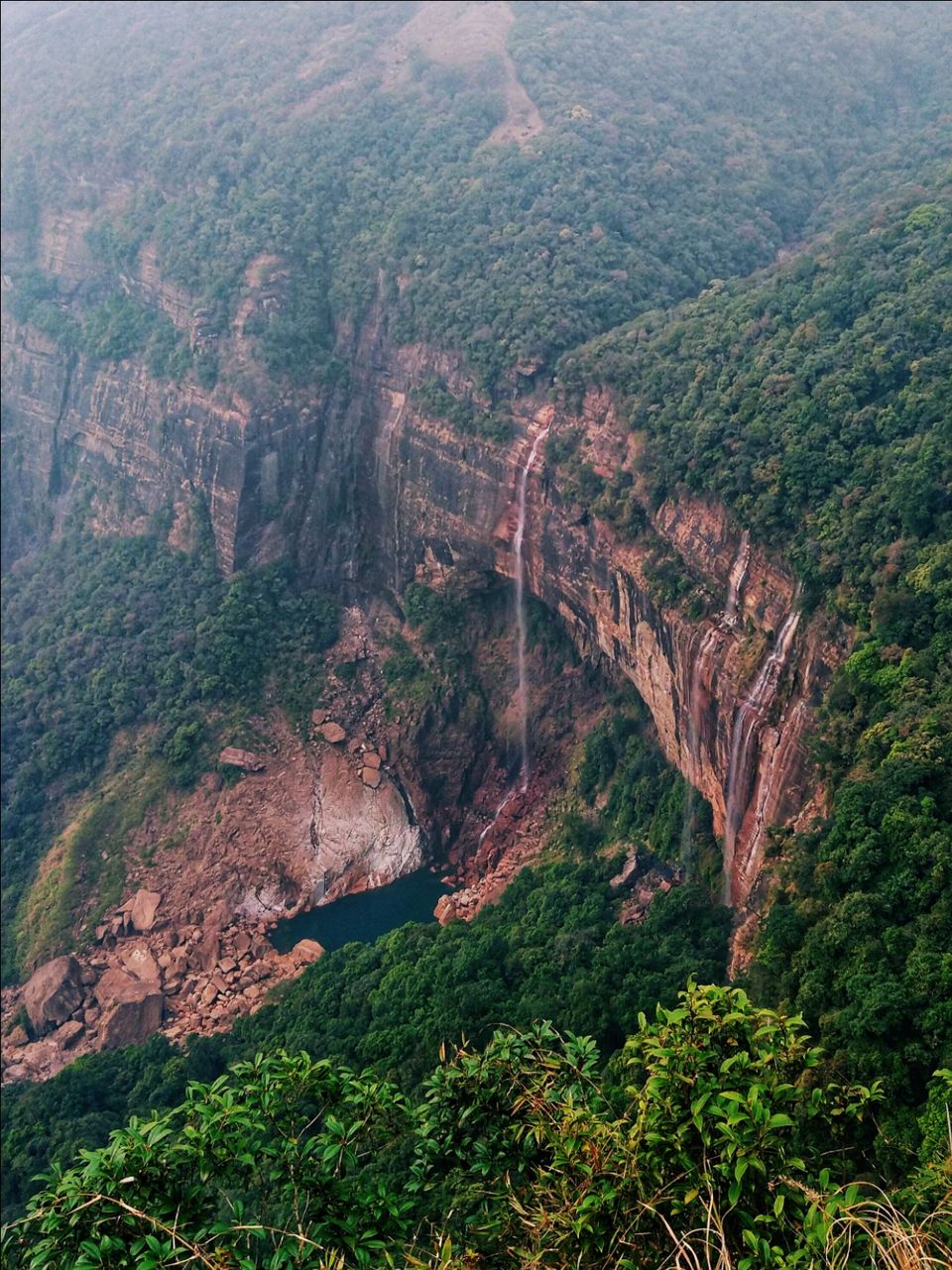 The hectic schedule of our so called 9-5 jobs always makes us crave for an adventure out somewhere. Cashing upon the long weekend of MahaShivratri this March, we converted out 3 day leave (weekend added) into a 5 day amazing vacation to Meghalaya which was full of adventure, nature and everything we could have ever wished for.
This was my second trip to Shillong as the first time we went there, we clubbed it with a full packed itinerary of Tawang and Kaziranga and hence were only able to visit the famous Living Root Double Decker Bridge which is a 3500 stairs trek one way with 2 iron jumpy bridges which one can never forget.
This trip started on Friday evening  from Delhi to Guwahati airport (to make full use of our time for the vacation we took an evening flight to Guwahati airport).  We reached airport by 8.50 pm where our pre booked cab was waiting for us to take us from Guwahati to Shillong city (which is a 3 hour drive from the airport).
We finally rested our souls at 12.10 am in Shillong Hotel we booked online.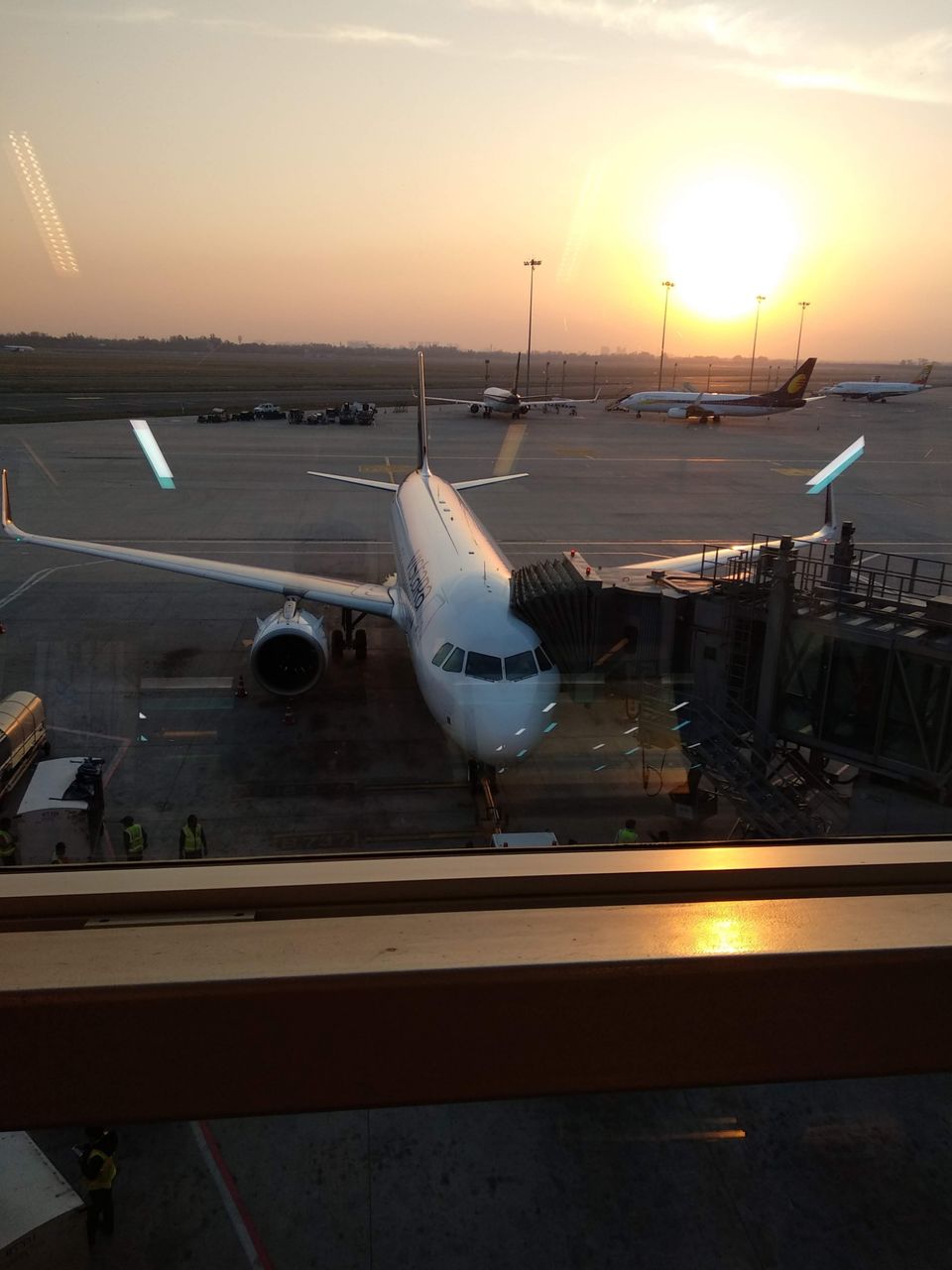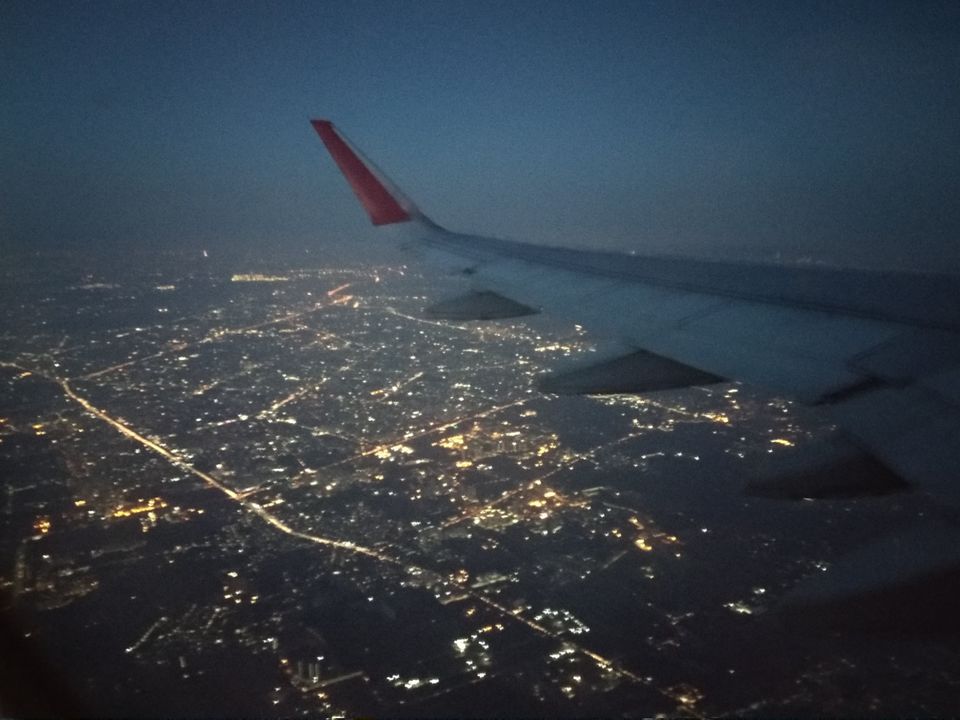 The next day was kept light n easy with nearby points to be covered. We had a really nice breakfast offered by our hotel which had an in-house cafe. The view and ambience of our hotel was just more than perfect.
We started  late and hired scooty to spend the day at our leisure. To kick-start our day, we went to the Shillong Peak which was just nearby only. The peak is the view point for any the city and gives a good view of it.
The next spot was just filled with surprise as while it was more than perfect, the journey to it was just more than rewarding with its breathtaking views. The next point for our drive was Laitlum Grand Canyon. It was approx 2 hours (56km) from Shillong. Though the roads are little rough in some patches and the GPS gives up in between, it is totally worth visiting the Laitlum Grand Canyon. The journey to Laitlum Grand Canyon does show you glimpse of Tuscany in India itself as the landscapes resembles the Tuscan Hills (the roads definitely sets them apart though 😅)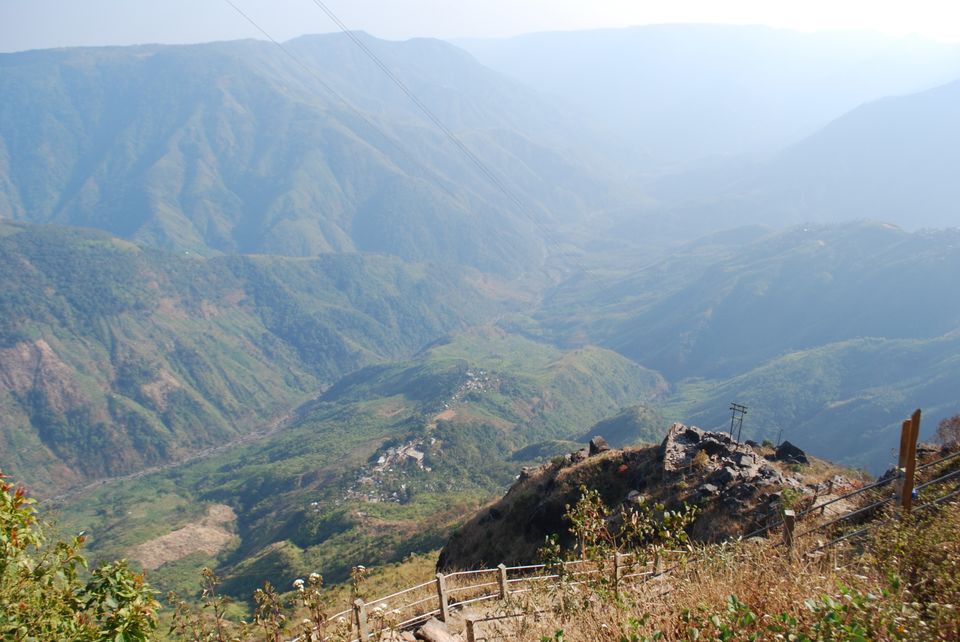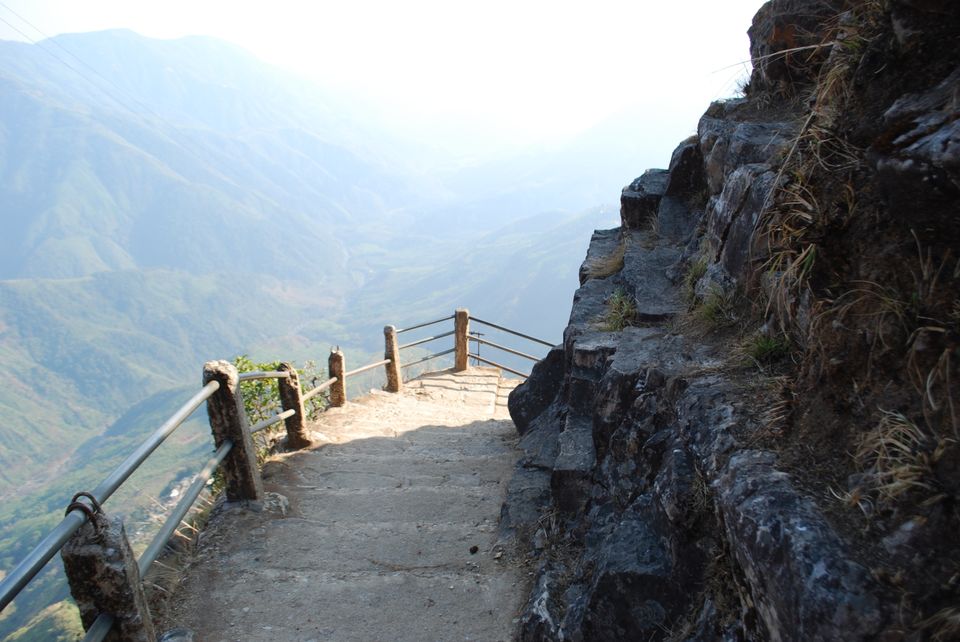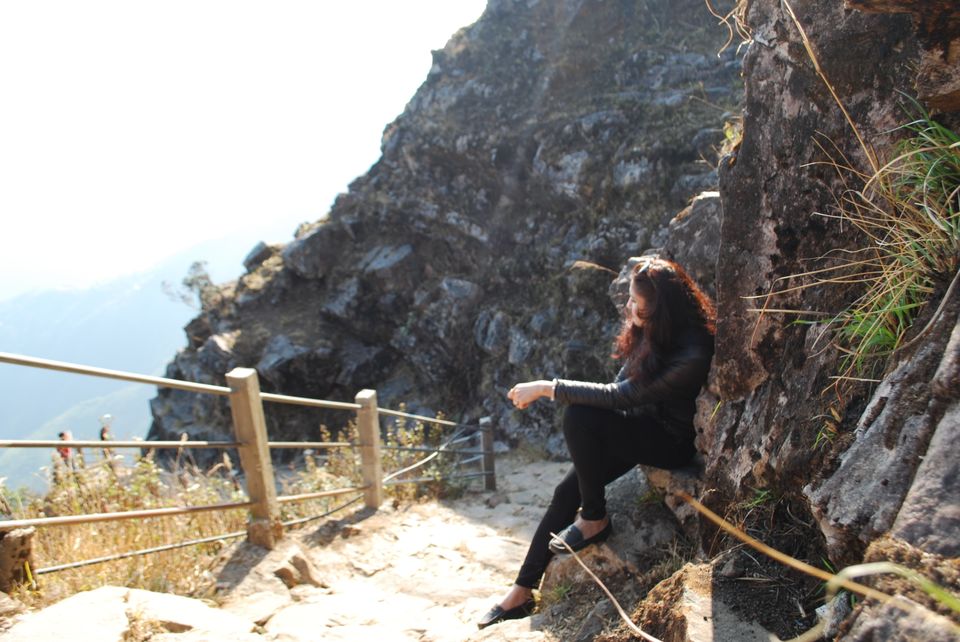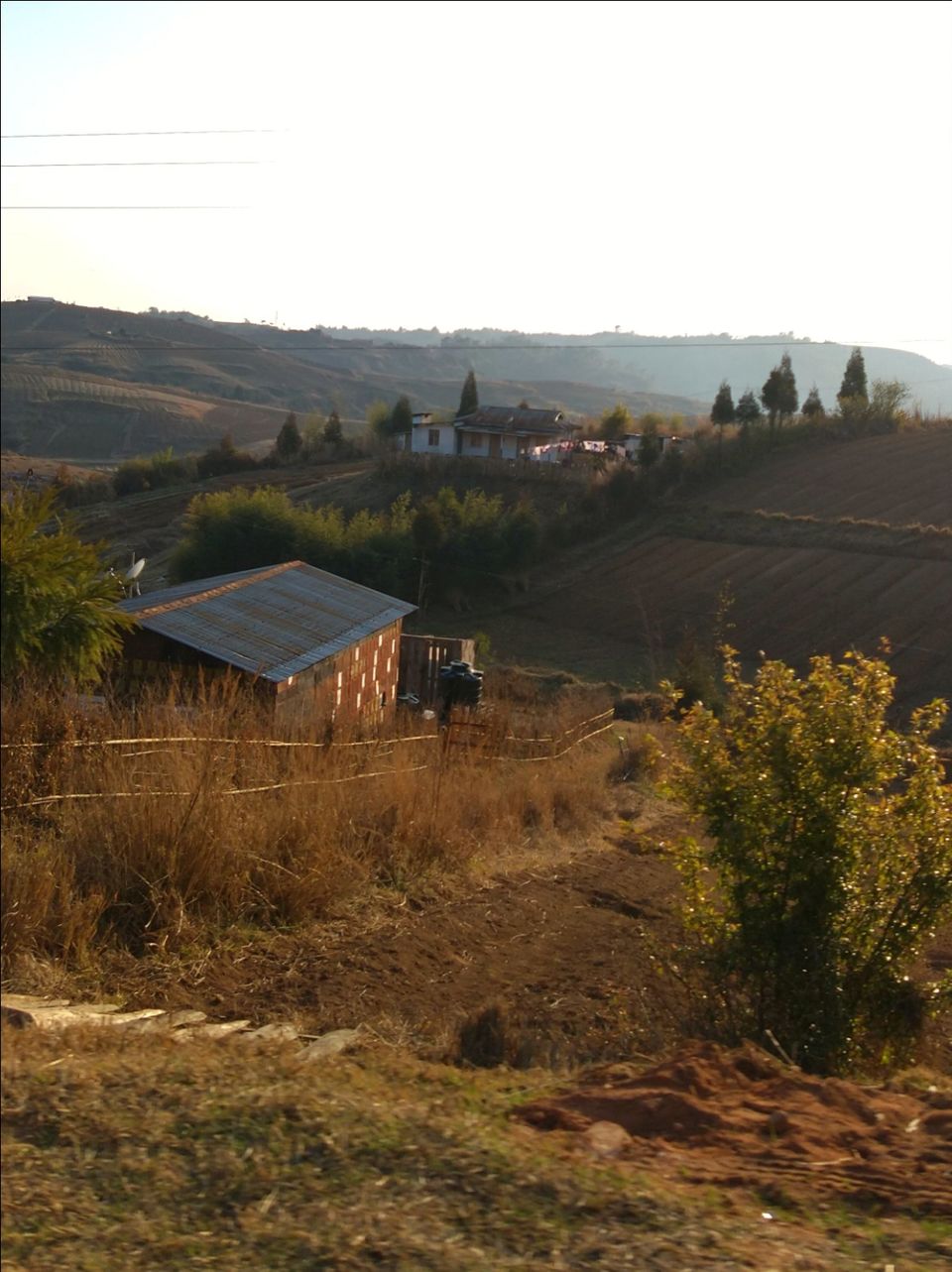 We returned to the city and landed at Ward's Lake of Shillong which is quite famous for the local Shillong sightseeing and just next to Police Bazar. The Ward' Lake is a serene lake with a nice n small restaurant inside (The Dosa and Momos are something you can look forward to here)
We finally completed our day by visiting the shiny, happening Police Bazar which is full of crowd, street shops and some really awesome cafes .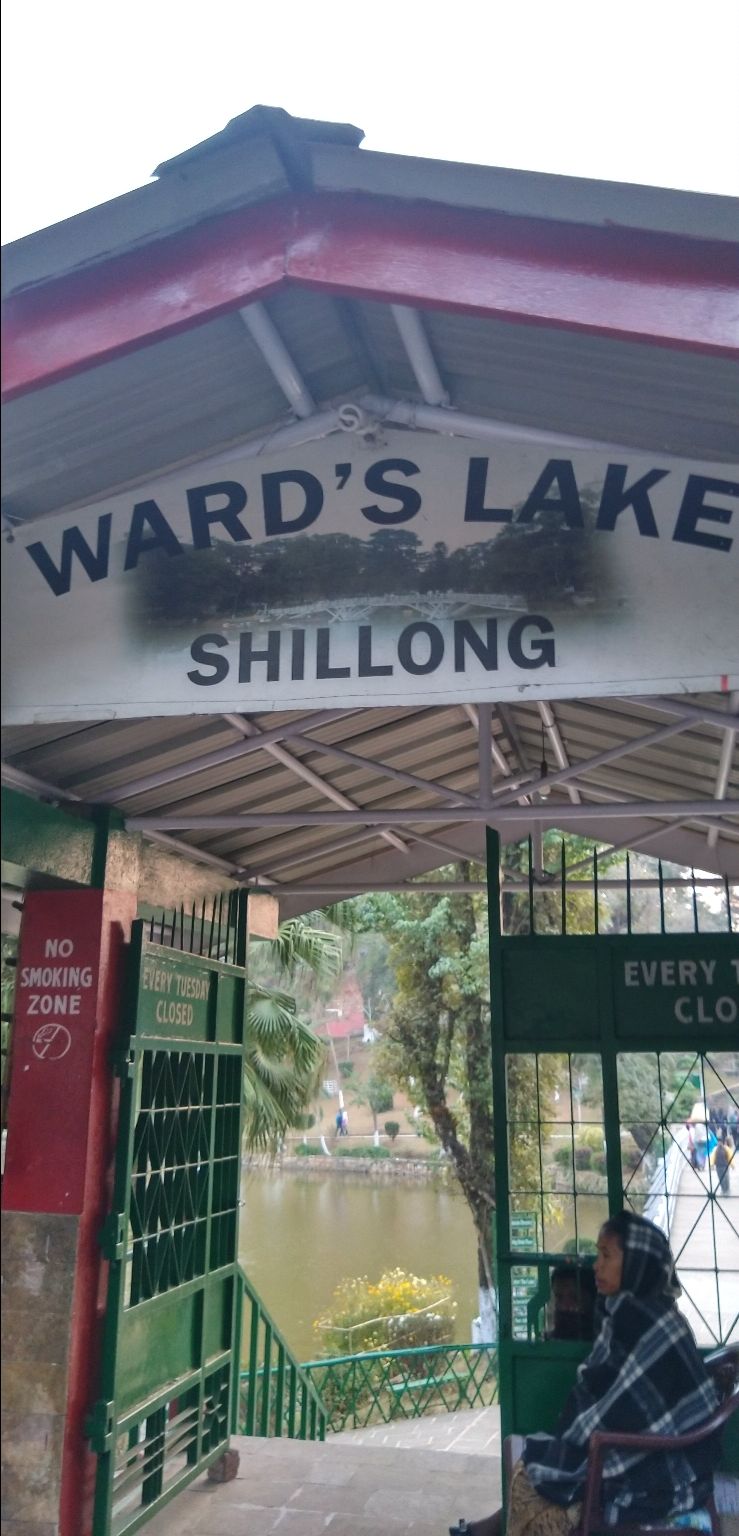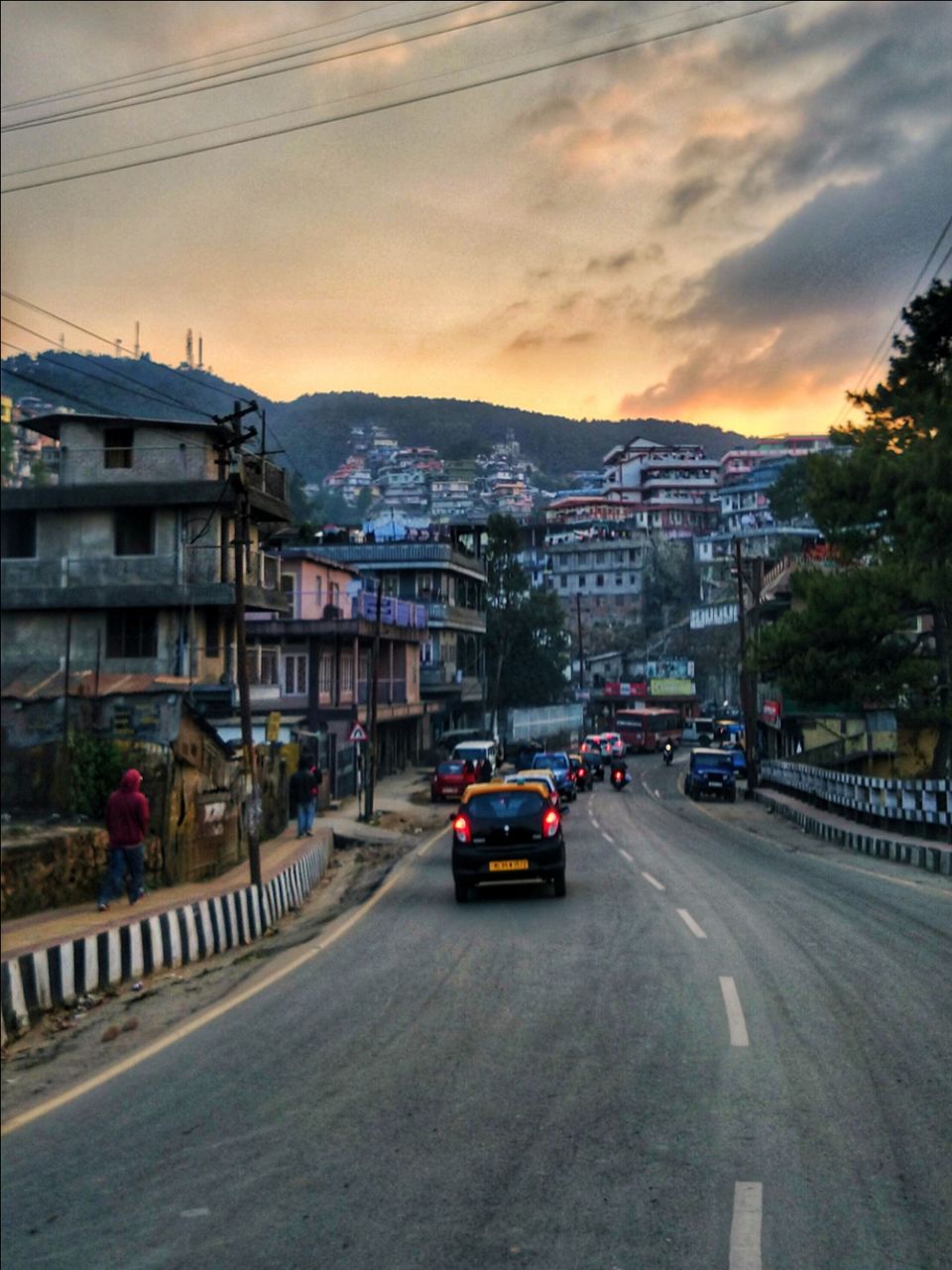 For day 3, we hired a cab and started early for Krang Shuri Waterfall which is (almost) on way to Dawki river. The waterfall is sitting amidst a dense green region and starts with a small and beautiful trek. The view of Krang Shuri waterfall is very exotic as one can see the pretty waters of the lake falling down from top to form the prettiest sight of turquoise blue waterfall.
One can carry clothes and hire also if (& must) they would like to take a dip of the sparkling water here.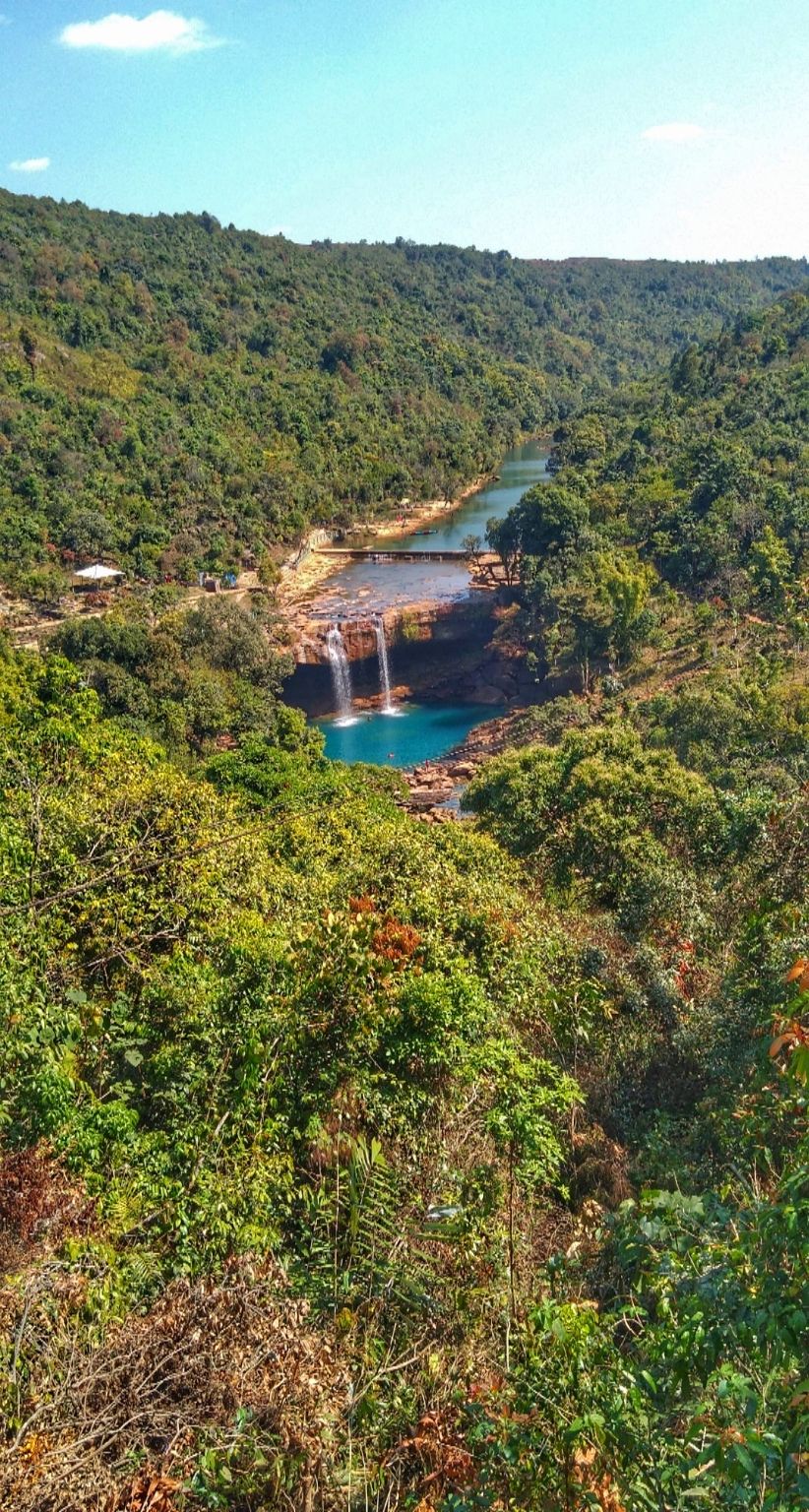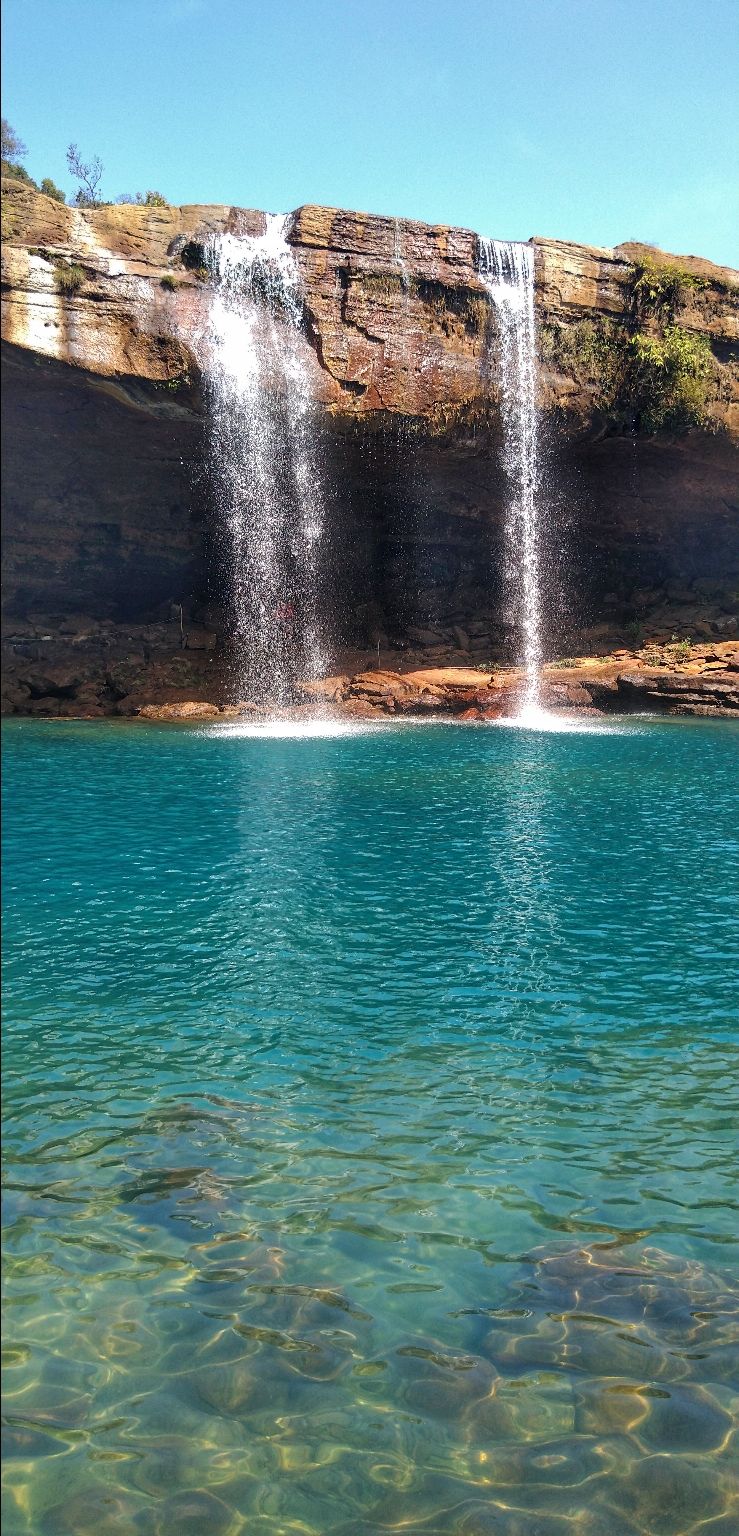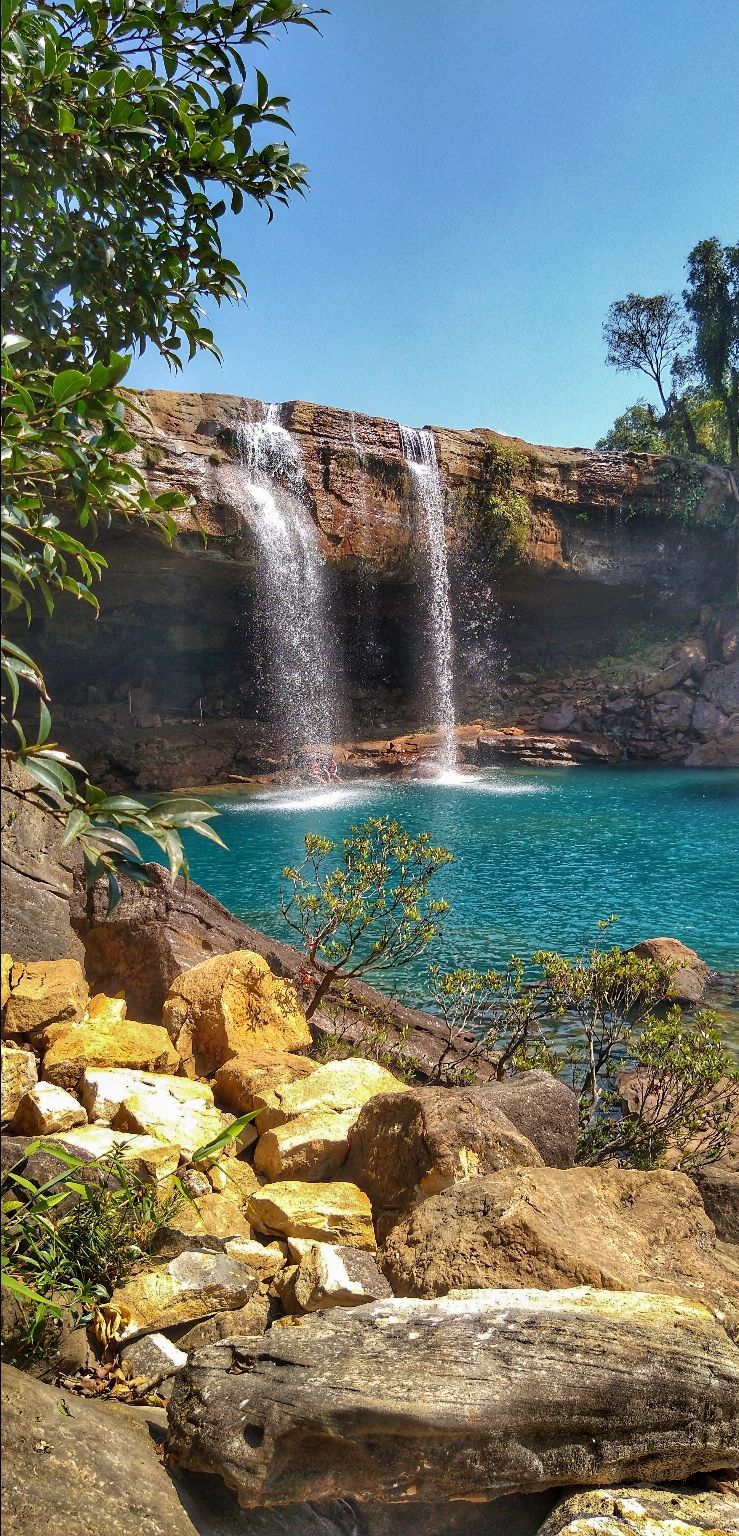 After spending awesome time in Krang Shuri we left for our onwards journey of Dawki river which is said to be the cleanest river of India. It shares its boundaries with Bangladesh and you may find it funny that you will end up paying international roaming for visiting Bangladesh if you don't keep your cellphones on Airplane mode 😋.
Irony of life, some people visit the cleanest river to make it dirty.. Serious request to people who travel, please stop anyone if you see them throwing garbage anywhere other than bins. Thankfully the river still looks crystal clean . Activities here include boating, Bangladeshi delicacies - Masala Ber ..must try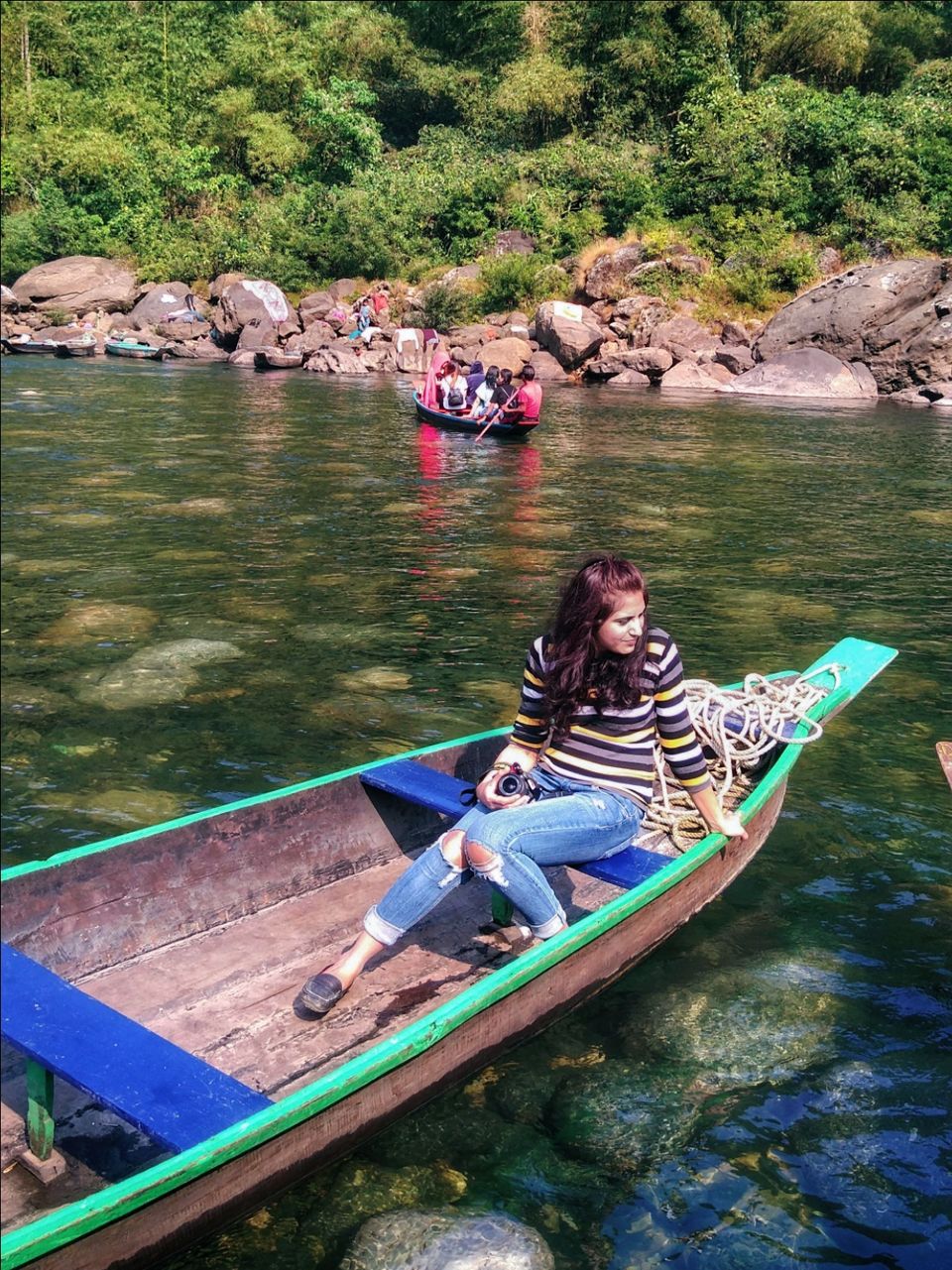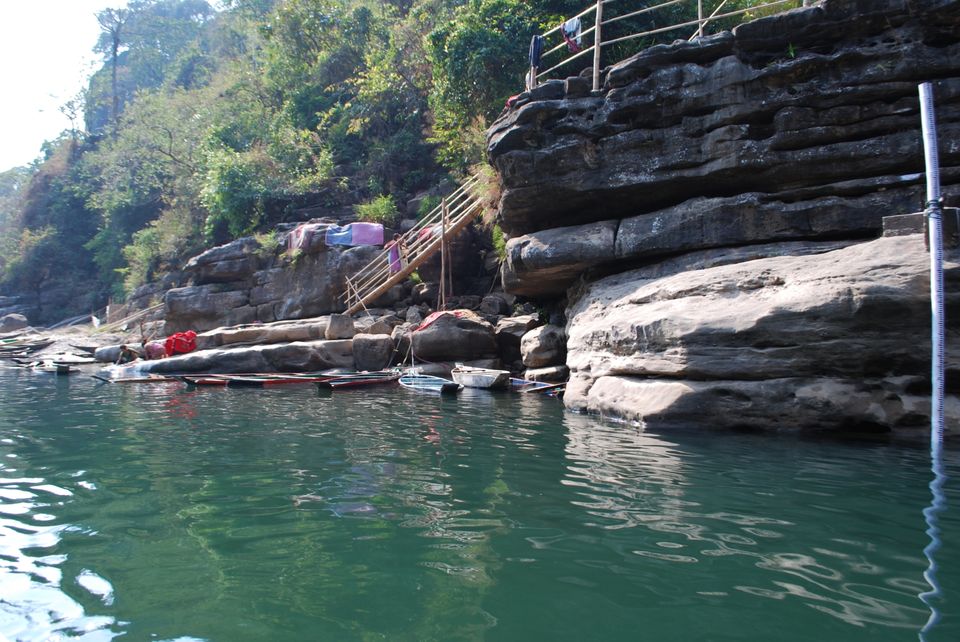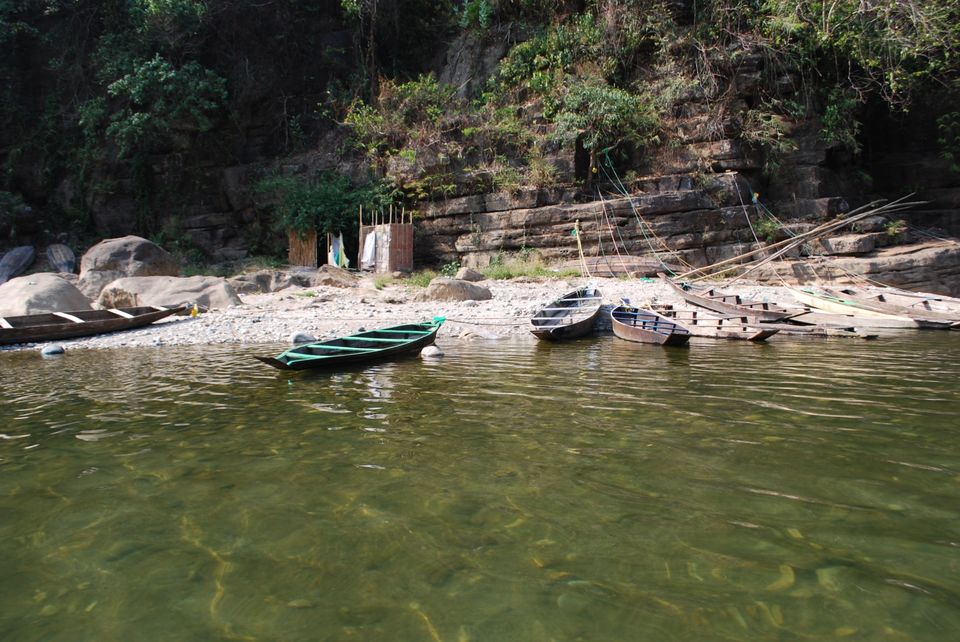 After Dawki, the next stop falls in Mawlynnong Village which is said to be the cleanest village in India. Once you reach the village, the first thing you got see here is another version of the Living Root Bridge (single) which is there just after a short walk and the way to this one is not as harsh on its audience as the Double Decker one is. Being easily accessible, the footfall is ofcourse higher than the other one. It was as pretty as the double decker one (can tell you as I've seen both)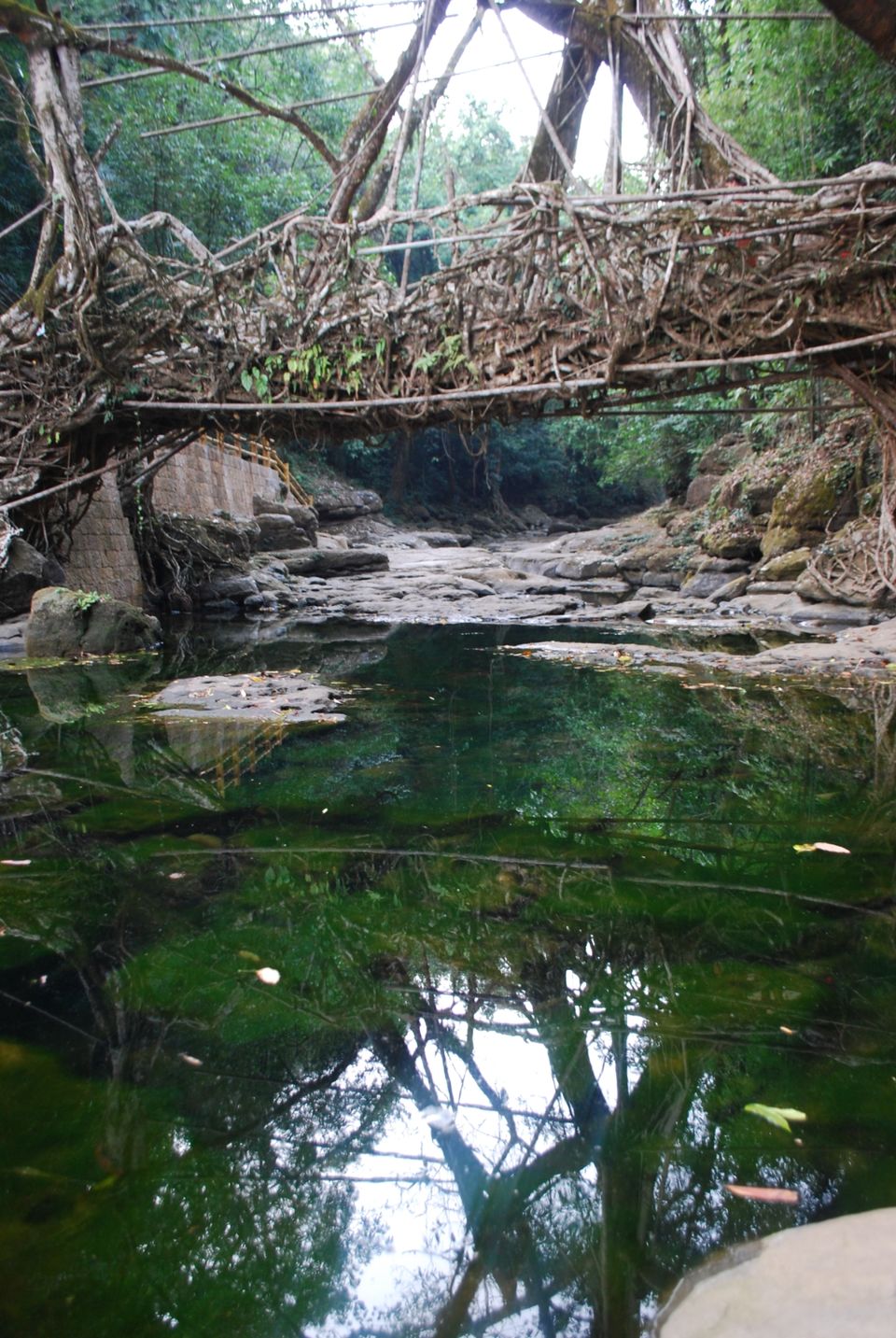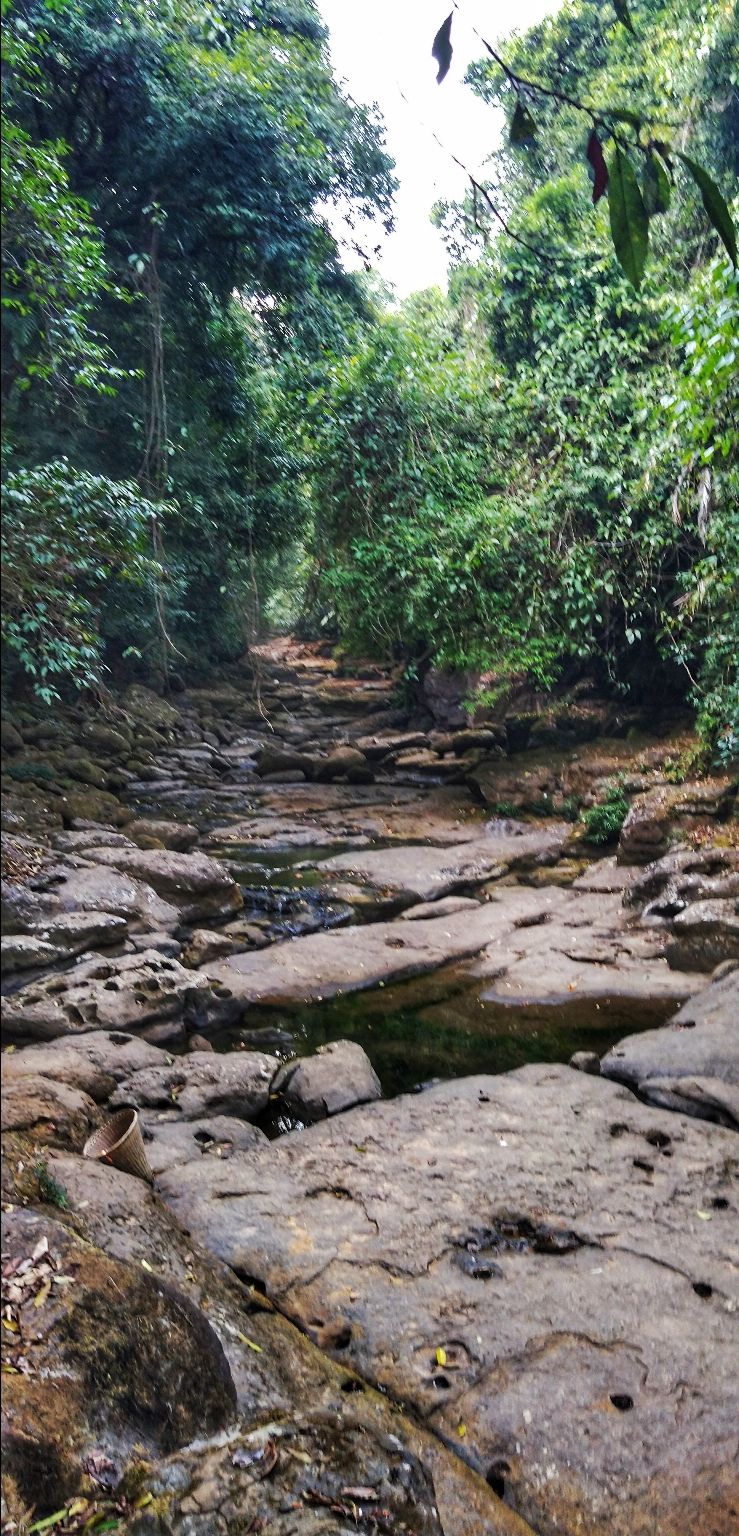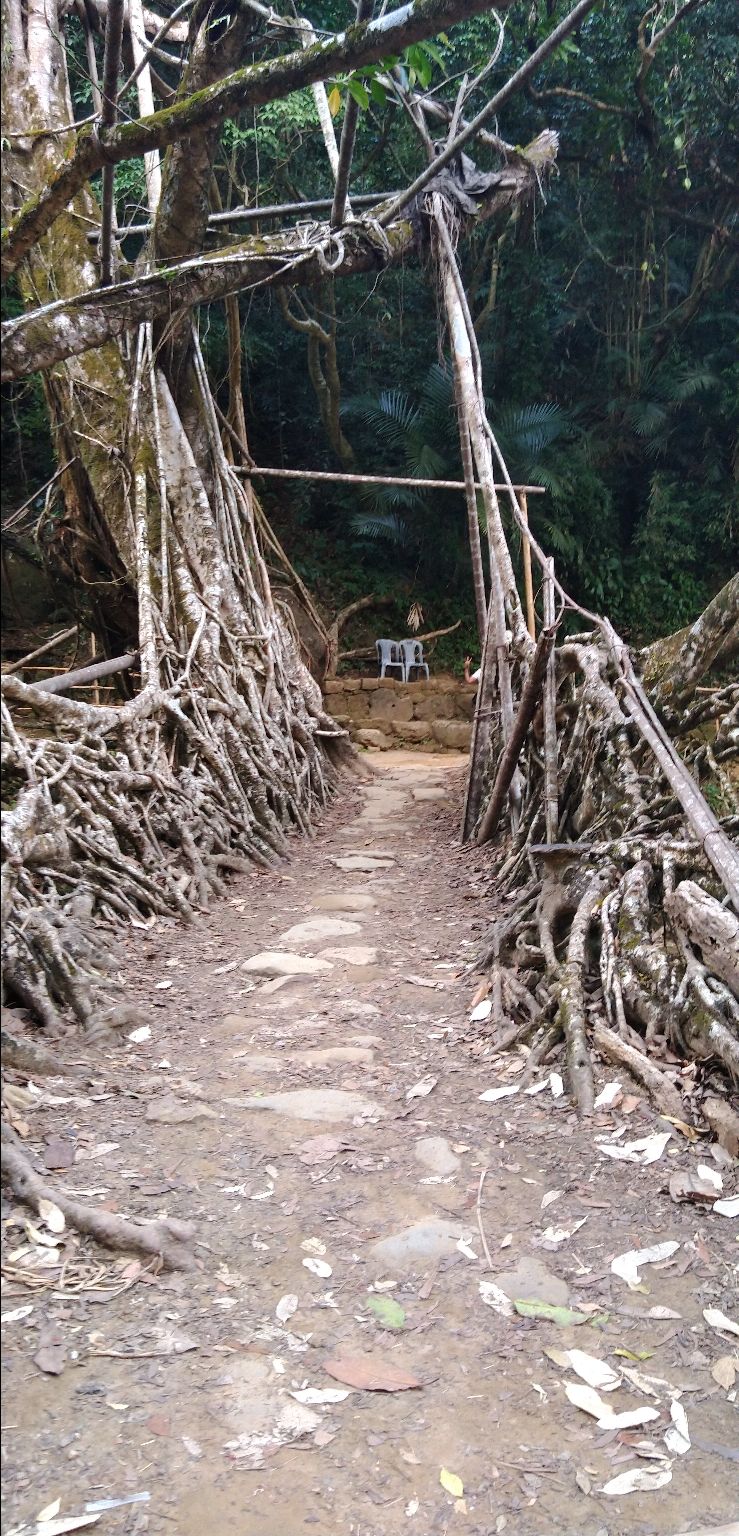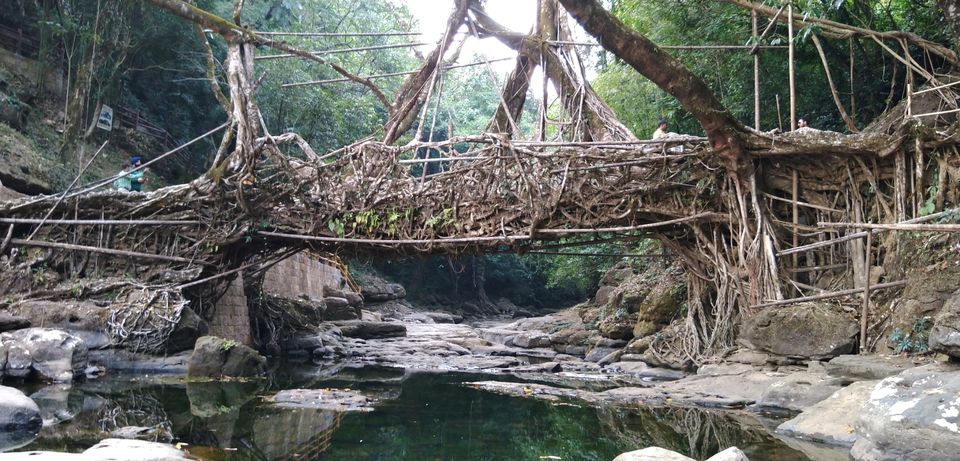 The main village comes after a short ride after the living root bridge. There is a different charm of this village. The vehicle entry is banned inside the village so you can explore the village on your own inside. There are awesome homestays available inside the village and you may book the same online or on the spot itself. The way to Shillong is 3 hours journey from      here and you also have this option to go back and rest in Shillong. However, having a one night stay in one of these sweet little homestays is highly recommended.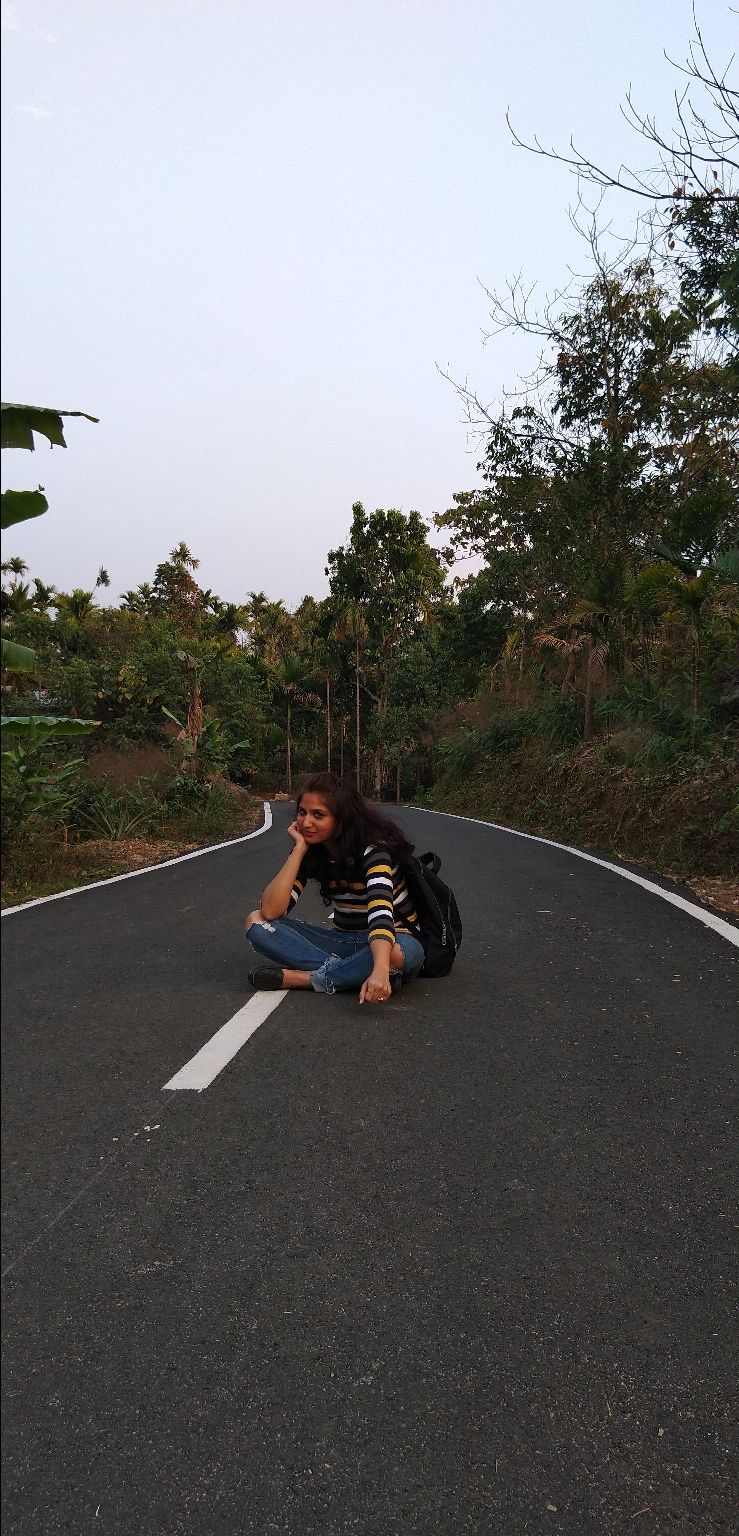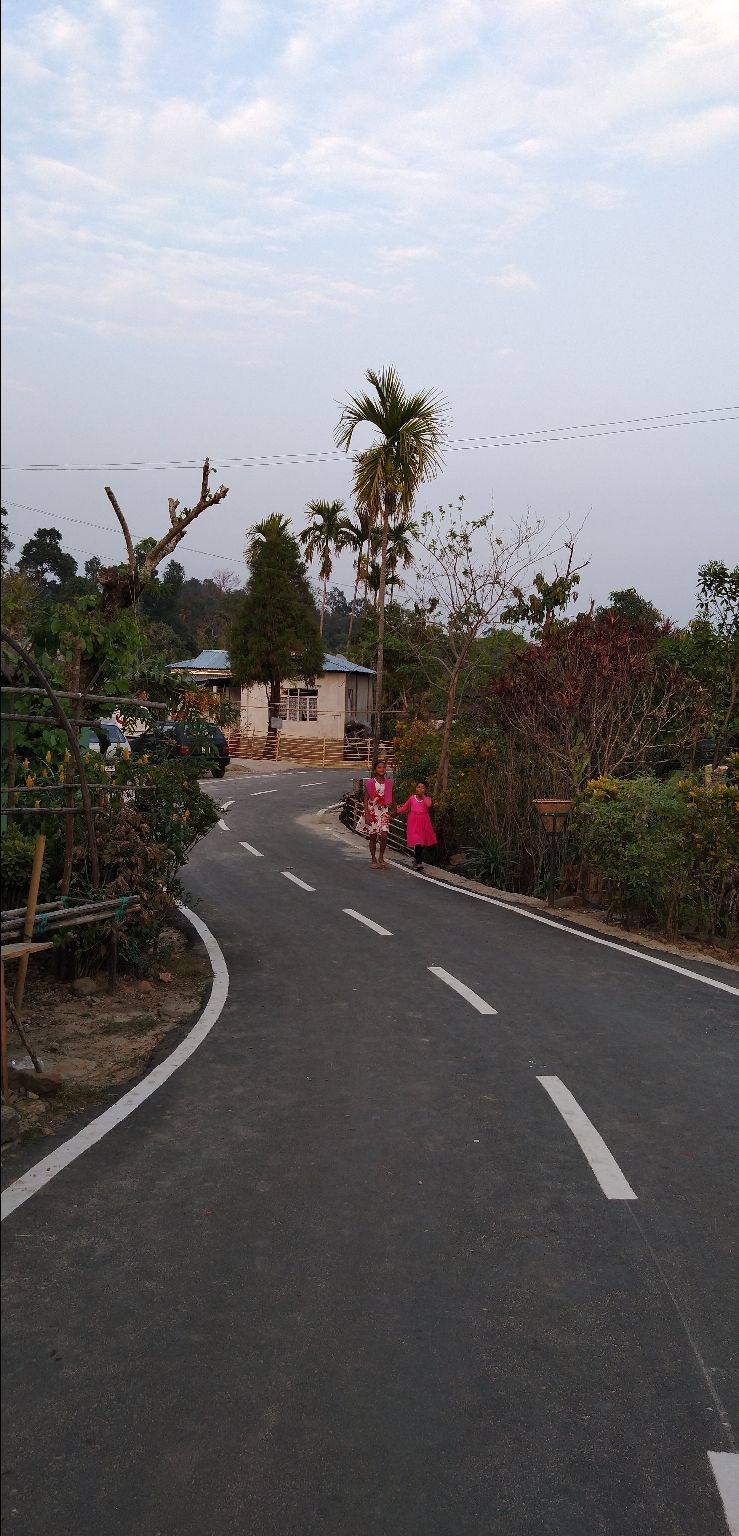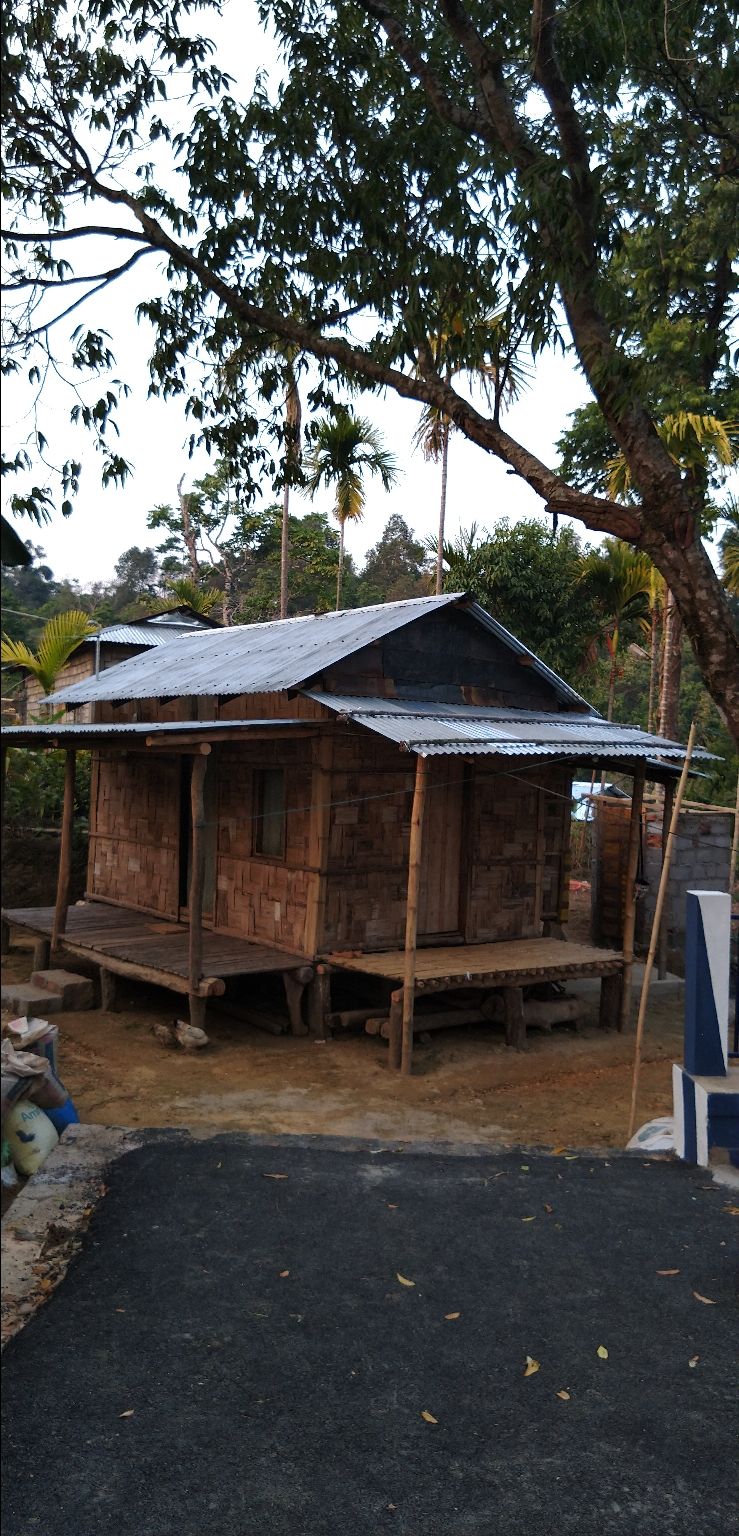 Excited with our day we spent in Dawki and Mawlynnong, we were really looking forward to our day in Cherrapunji today. The cab drivers will tell you about the famous 7 spots of Cherrapunji. The first stop is made at the Cherrapunji view point, the view from here is breathtaking as you see everything green here. You can relish a hot bhutta (corn 🌽) here.
After this, the cab driver might want to take you to Eco village park which can be avoided if short on time.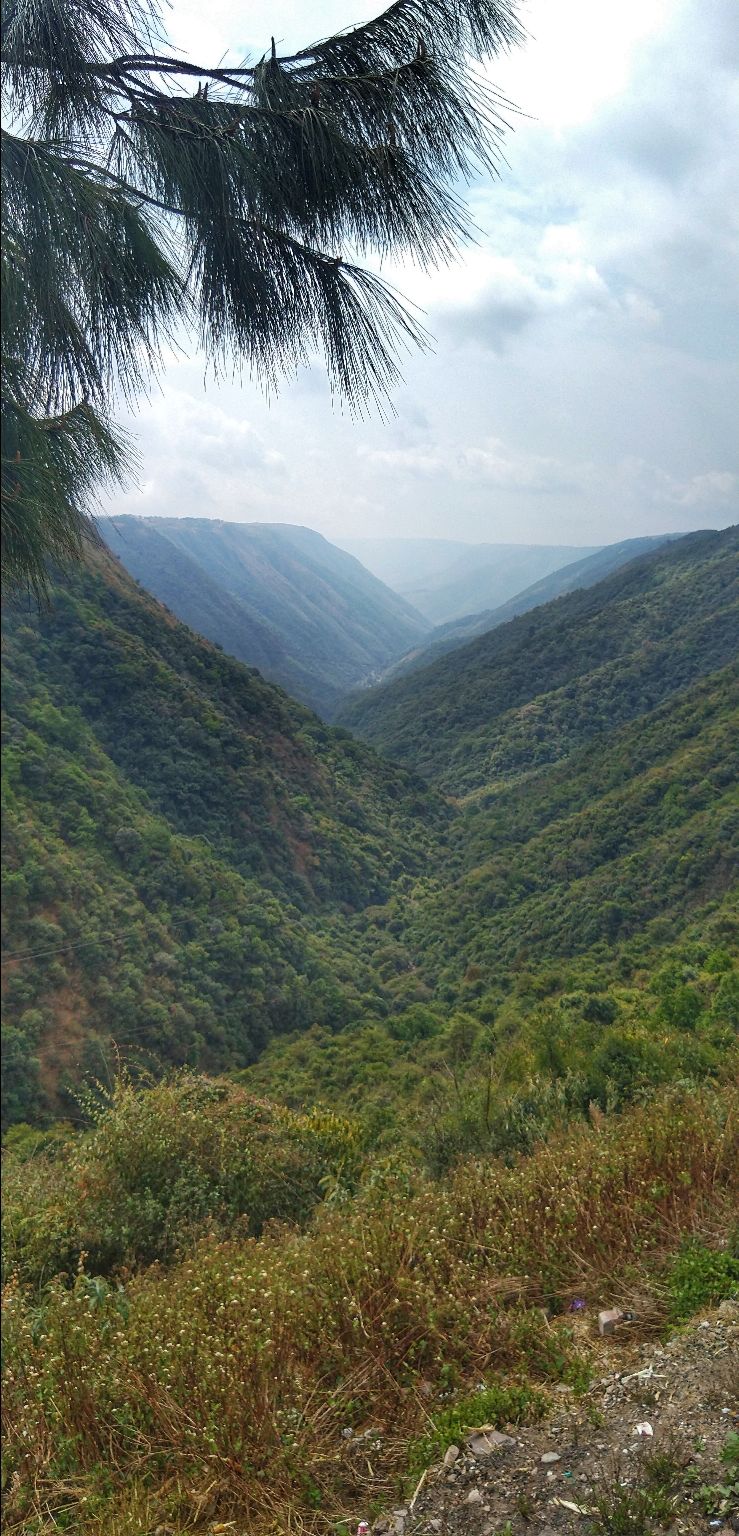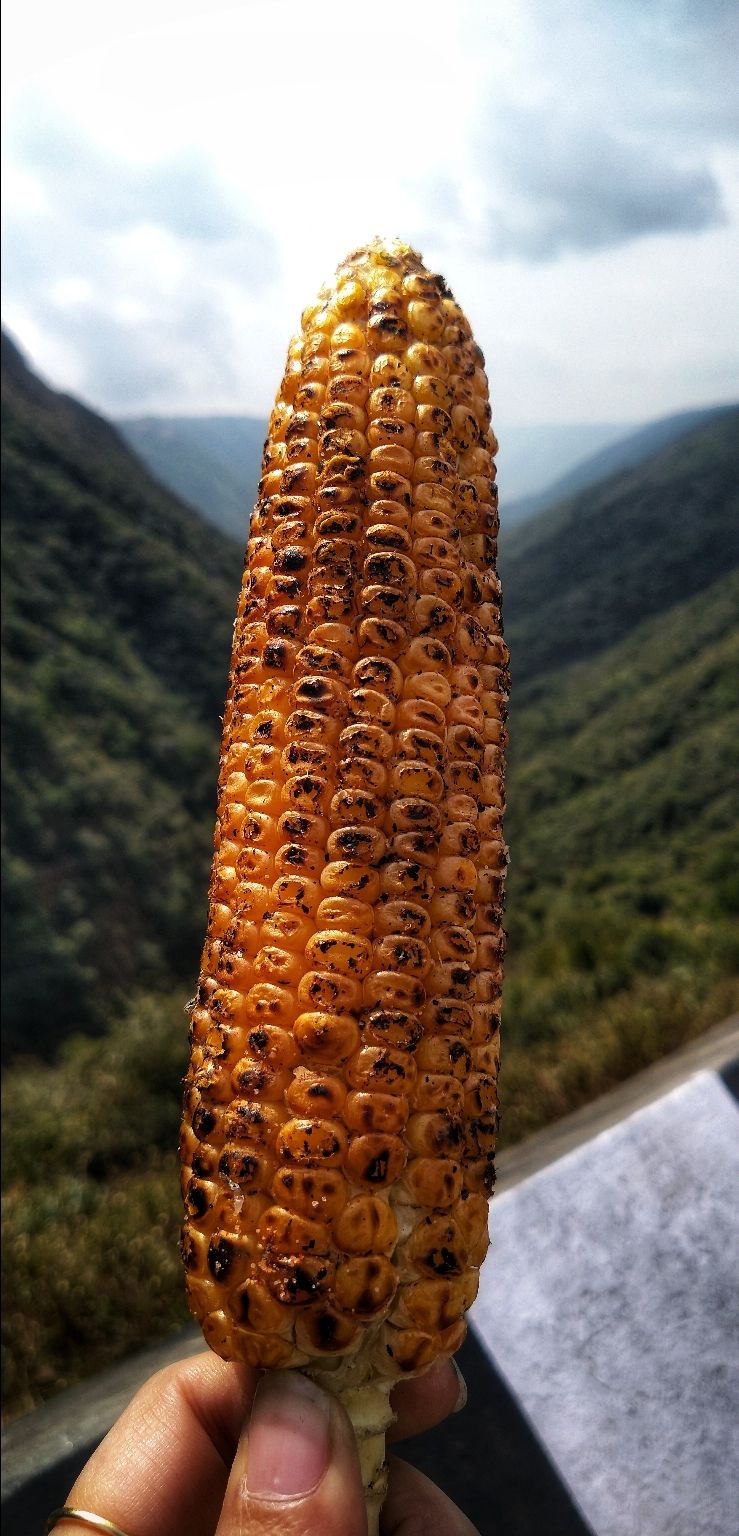 The seven sister falls was all dry when we visited as it was not a rainy season when we visited. The attractions which really left us speechless starts from here.
Mawsmai caves is a must visit if you look for some natural wonder. The cave is beautiful ! It got a minimal entry fee of ₹20.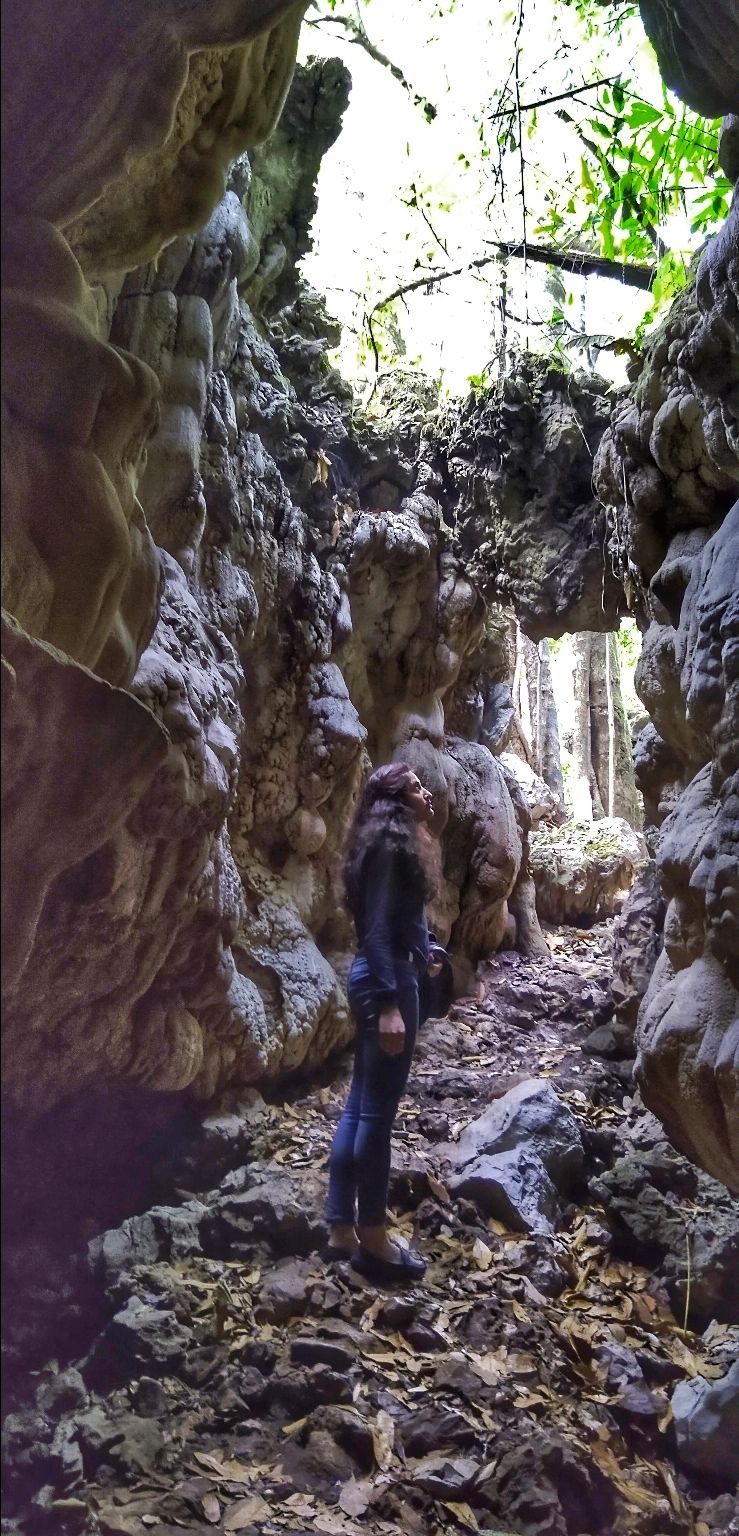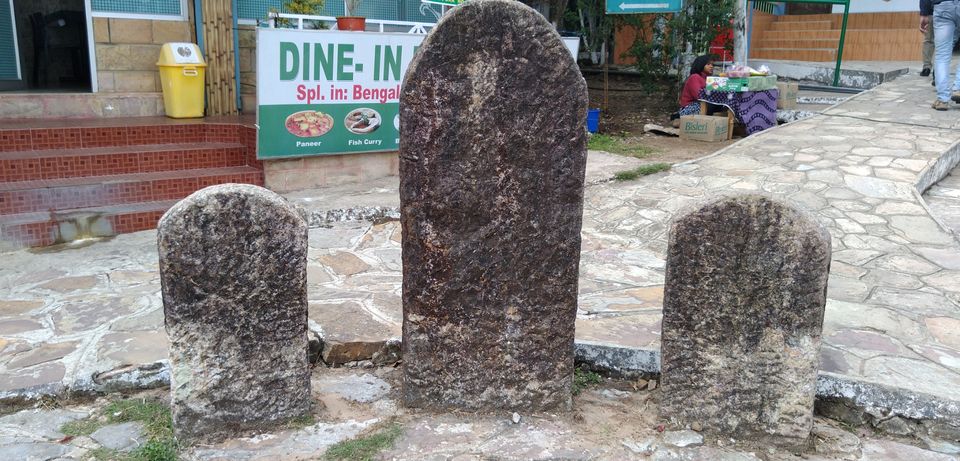 Being spellbound with beauty of Mawsmai, we left for our next destination which was Nohkalikai waterfall. This is one place you cannot miss by any means while visiting Cherrapunji. The lush green sight of this place will definitely leave you speechless.
Not many know but Nohkalikai is linked to Double Decker living root bridge and there is option to start trekking for living root and cover Nohkalikai in return.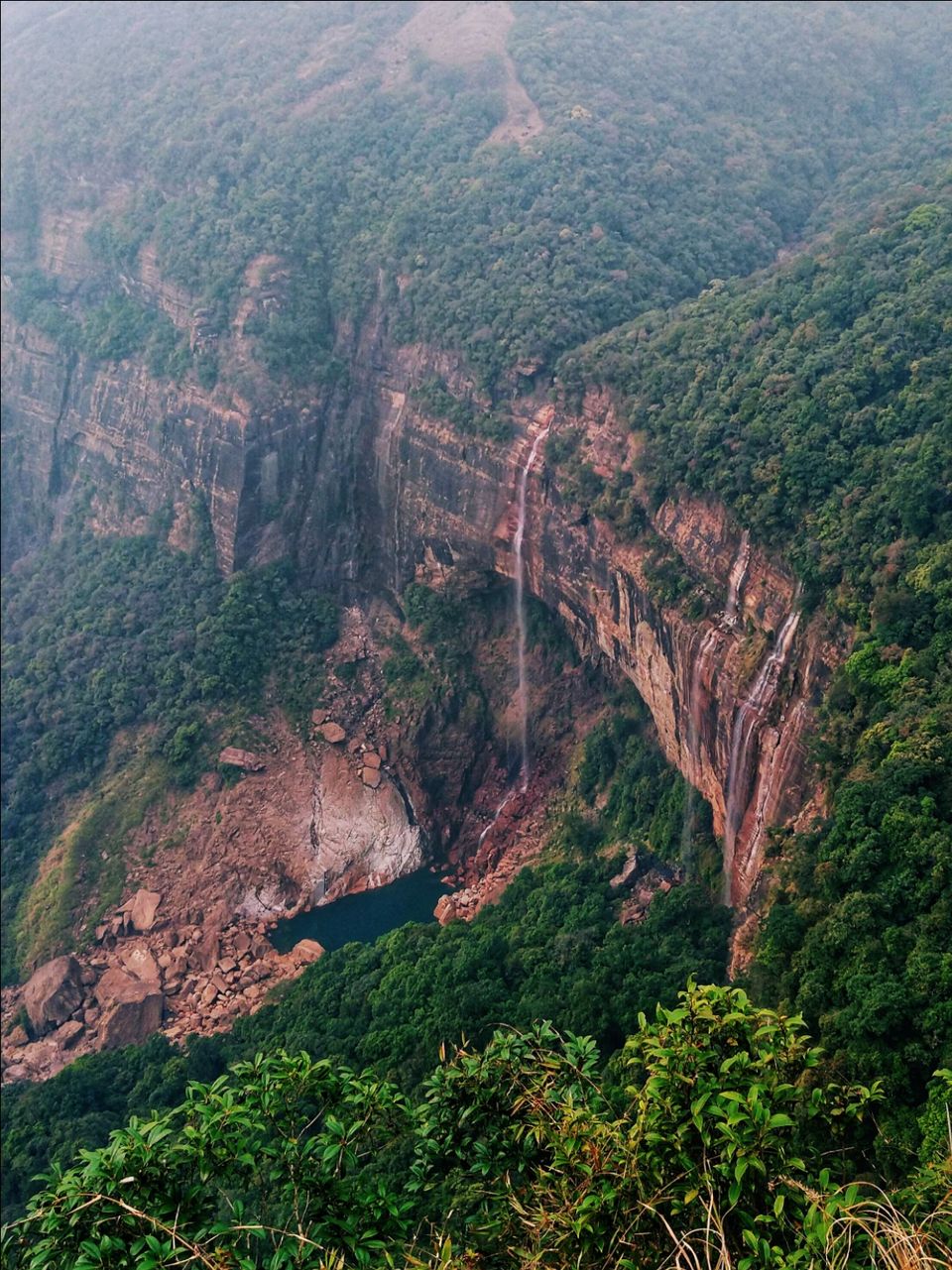 The last stop for the day is now left and it totally came as a surprise as this was something that we never heard about or read about before visiting Cherrapunji.
Arwah Lawshynna Cave - this is a not so common spot for everyone's itinerary, but if you are seeking adventure in your visit, then it is a must must do.
Seriously not for people who feel claustrophobic or sick in small places. Hiring a guide is a must here. The speciality of these caves are the aquatic life fossils discovered inside and how it makes us confused imagining ocean once here while it lies on a mountain here.
There is a walk of around 500 m before the cave. The pathway leading to the cave is a beauty of its own. The adventure started with our guide showing us fossils of fishes and aquatic life which once inhabited this place. They will take you to small  enclosures where you have to literally crawl inside to see the fossils.
Must do if you visit Cherrapunji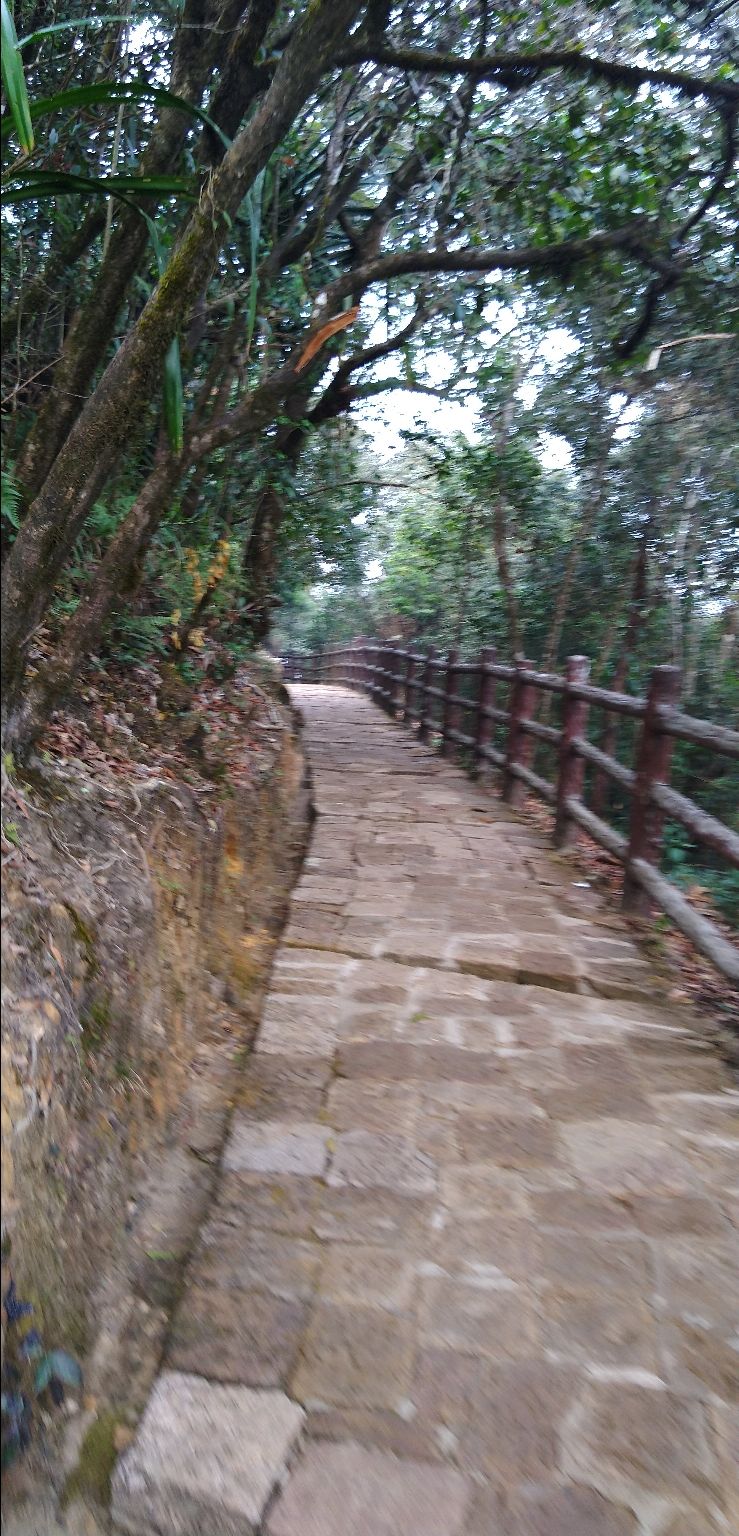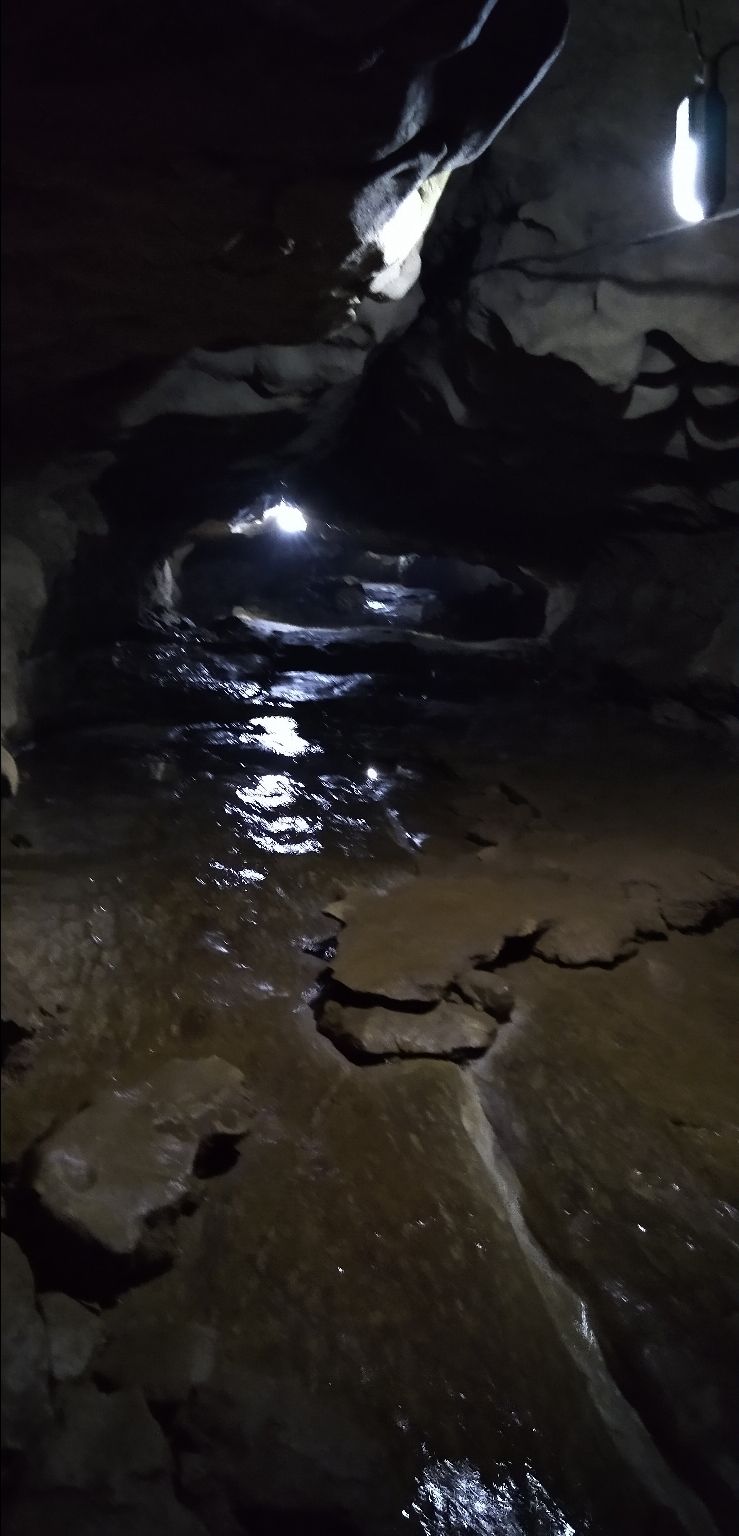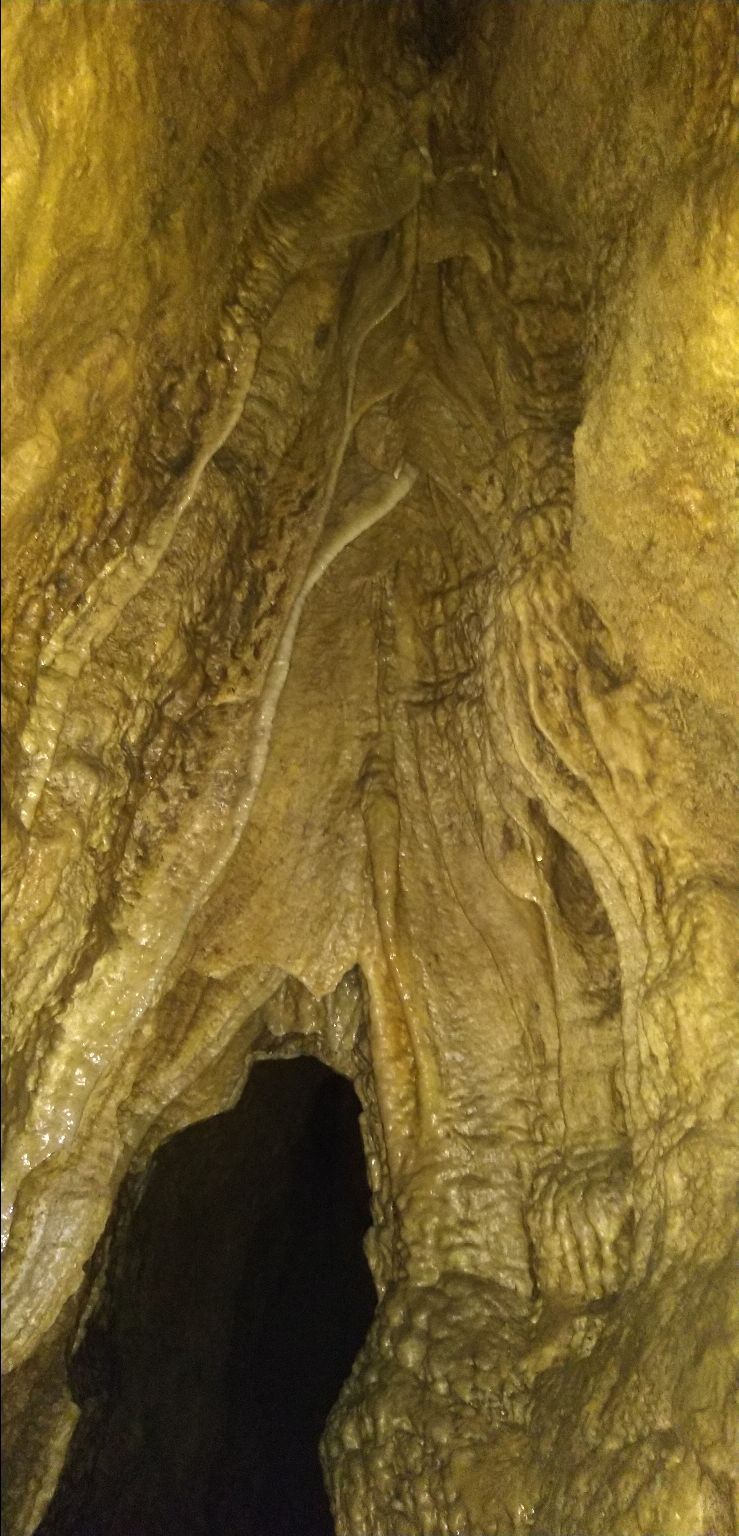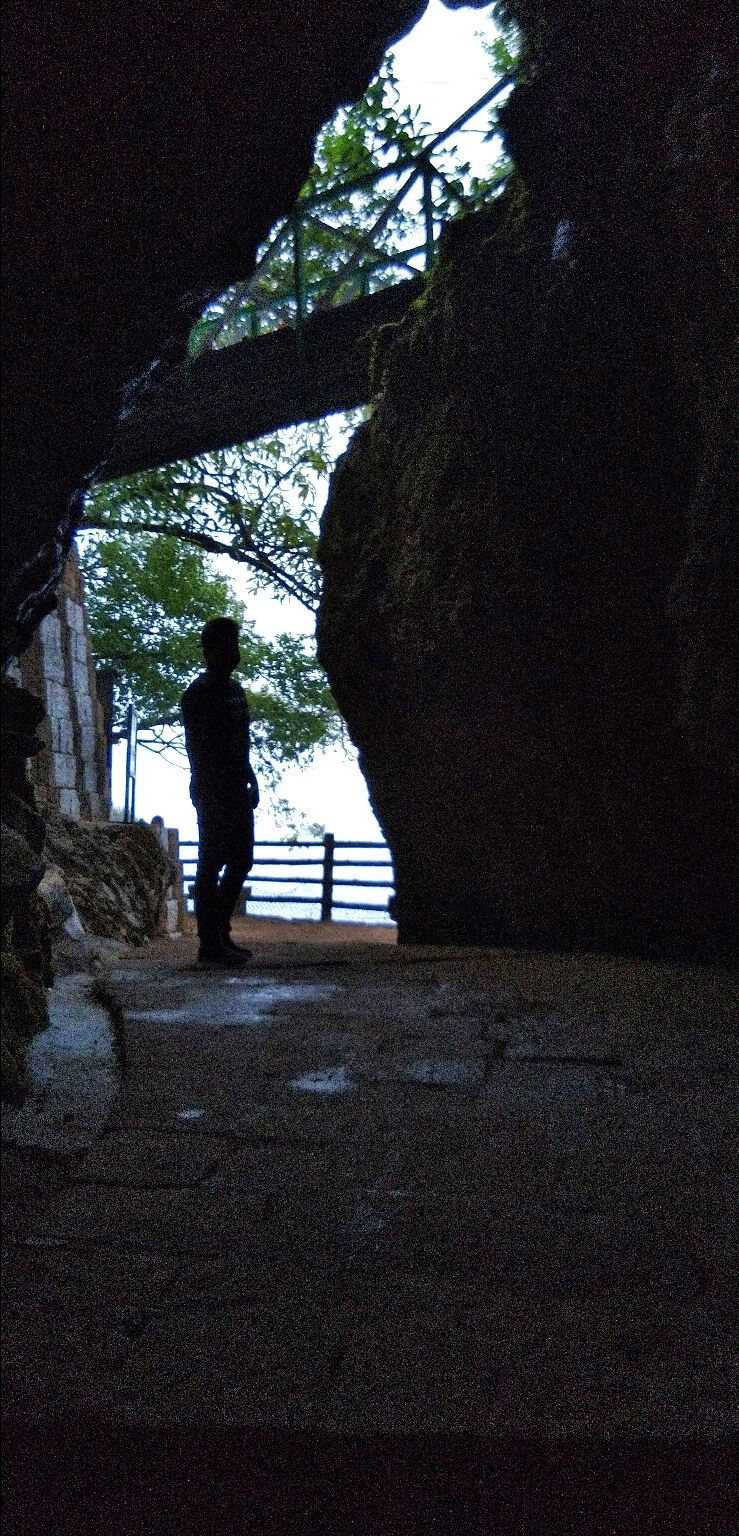 We ended our day with our dinner meat at Orange Roots. It is a simple vegetarian restaurant which serves south Indian and north Indian food. You can enjoy the view from this restaurant if you arrive early during the day.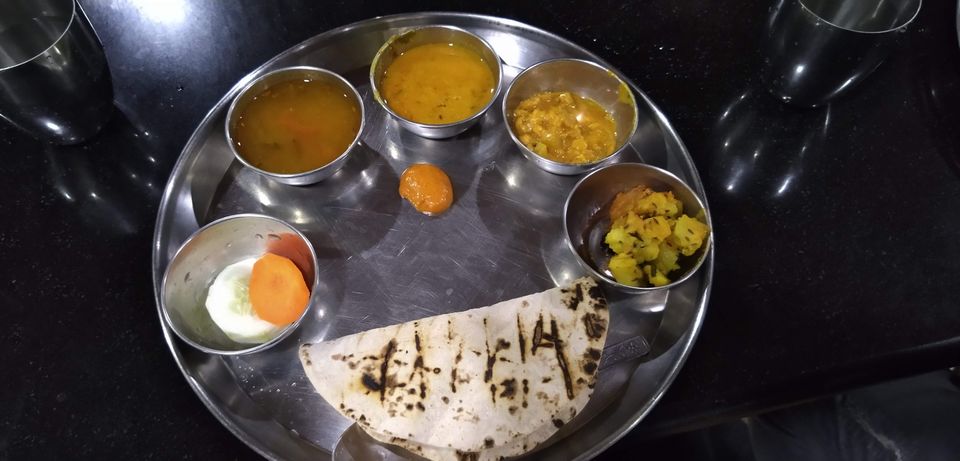 The last leg of our travel now remains with our last day today in Shillong. Our flight was at 9pm and we wanted to make the optimal use of our time. There was a bamboo trek which we heard about so we thought we will give it a shot and this trek actually became the highlight and best part of our trip.
The Bamboo Trek or Mawryngkhang trek is the awesomest trek we have done so far. It is a 3 hour trek and it will utilise half day of yours. It falls in the Dawki route but is 1.5 hour drive from Shillong. The beauty of this trek can't be defined in words.
The legend says, U Mawryngkhang, the King of Stones who fell in love with a girl from another kingdom, Mawpator. A battle ensued between the two, U Mawpator injured Mawryngkhang. However, Mawryngkhang succeeded in beheading Mawpator. His head fell down in the river gorge, which can be seen from the view point (symbolically). And Mawryngkhang, today stands as the famous rock.
The trek to U Mawryngkhang starts with a bamboo trail leading to a rough stony path till you reach the cleanest river in the region 'Umrew River'. The adventurous journey starts with crossing the river on a C shaped bended bamboo bridge further leading to stony path. The Umrew river follows the trail all the way through. The trail leads you through some scary bamboo bridges for rest of the trek. It scares you off as you look down and find out that the bridge is the only life support between you and the valley. It gives you the goosebumps while you trust the bamboo bridge to hold on and it is on faith your journey to 'the end' relies 🤩
At 2 pm we started back from Mawryngkhang for our 4.5 hour journey to Guwahati airport. We did a stopover at Jiva restaurant to have supper meal.
The trip to Shillong was full of memories to cherish and a promise to visit Meghalaya again as there is still so much left to explore.