For anyone visiting Singapore, a music festival is a great opportunity to attend a gathering of music lovers, people who enjoy live music, who most likely share the same taste in music as you (you're at the same festival after all) and those who just want to have some fun. Singapore is home to a lively cultural scene, and each year sees multiple music festivals taking place on its shores. No matter what your taste in music, each of the following festivals has something for everyone.
1. Zouk Out (December)
One of Singapore's largest music festivals, this all-encompassing musical event is unmissable. Zouk Out sees fans of different genres in attendance including hip-hop, trance, techno, electro, dubstep, house and much more. Some of the most recognized DJs on the planet have graced the festival in the past including Major Lazer, Afrojack, David Guetta, Paul Van Dyk, Masters at Work, Carl Cox, Sven Väth, Armin Van Buuren, A-trak and more. If dancing for hours leaves you hungry and thirsty, keep calm and head to the food and drink booths. The festival has been thrice awarded the 'Best Leisure Event Experience' award between 2005 & 2008 and continues to be one of Asia's largest music festivals.
2. Ultra Singapore (September)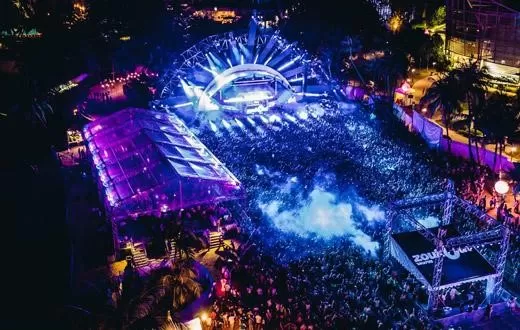 A stay in Singapore is not complete without a visit to this fantastic outdoor music festival that was started in 2015 and in the past has featured world-renowned artists such as Kygo, Axwell, Marshmello, DJ Snake, Far East Movement, Nero and Ingresso to name a few. After Miami and Korea, Singapore is the third country to host the music festival. Attracting upwards of 45000 people in the past, this is a festival to go with your friends and have a rollicking time.
3. Mosaic Festival (March)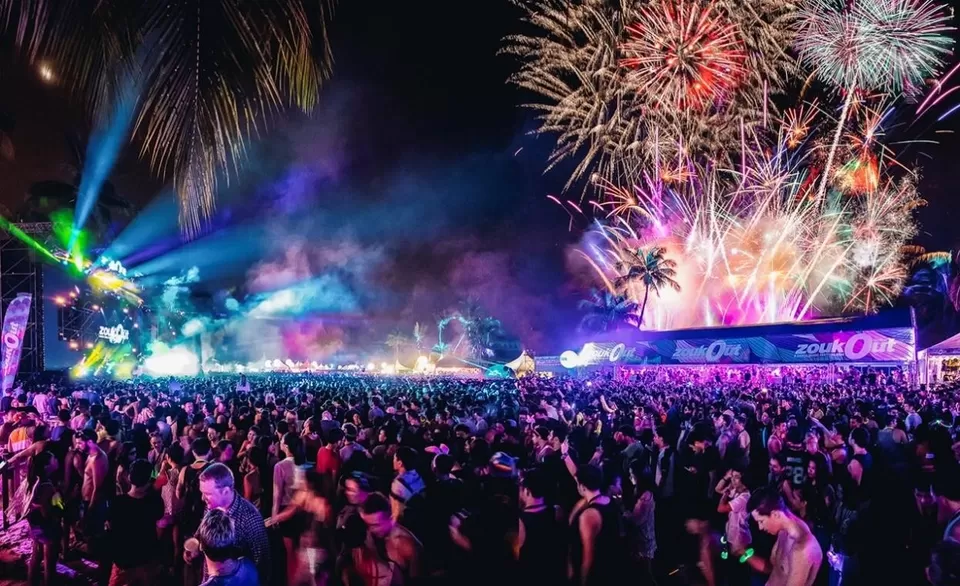 This 10-day music festival has been running since 2005 and encourages acts from Singapore and from overseas. The festival incorporates performances by hip-hop artists, techno, indie and rock. What makes Mosaic festival unique is that most of the acts performing here can be seen for free. The Mosaic festival attracts around 90,000 people every year and continues to be one of Singapore's most popular musical attractions.
4. Neon Lights (November)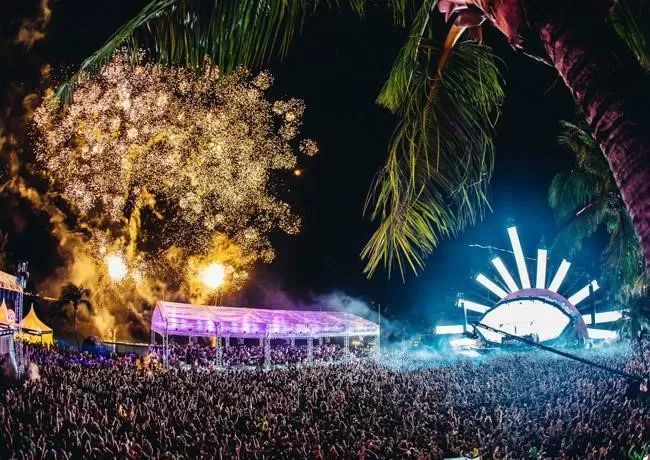 This is a 2-day festival that was started in 2015. It is a more family-oriented festival that helps to shine the light on lesser known bands. With 15,000 people in attendance in 2016, the festival is certainly a popular one and is headed by a husband–wife duo. Although the festival is taking a break in 2017, it will definitely be returning with a bang in 2018.
5. Timbre Rock & Roots (April)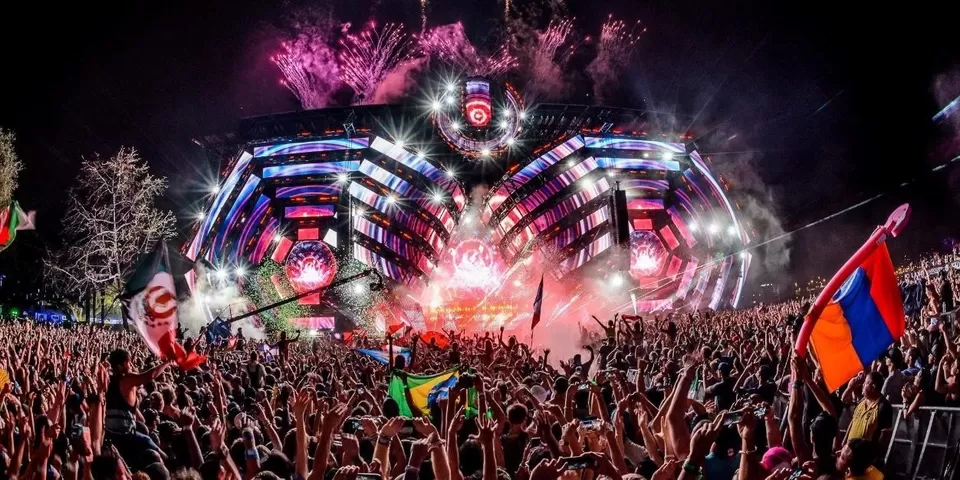 A unique music festival that has attracted artists such as Bob Dylan, John Legend, Imogen Heap, Earth, Wind & Fire and Michael Franti onto its stage, the Timbre Rock & Roots festival holds a legendary reputation. Food is served at the venue as well.
6. St Jerome's Laneway Festival (January)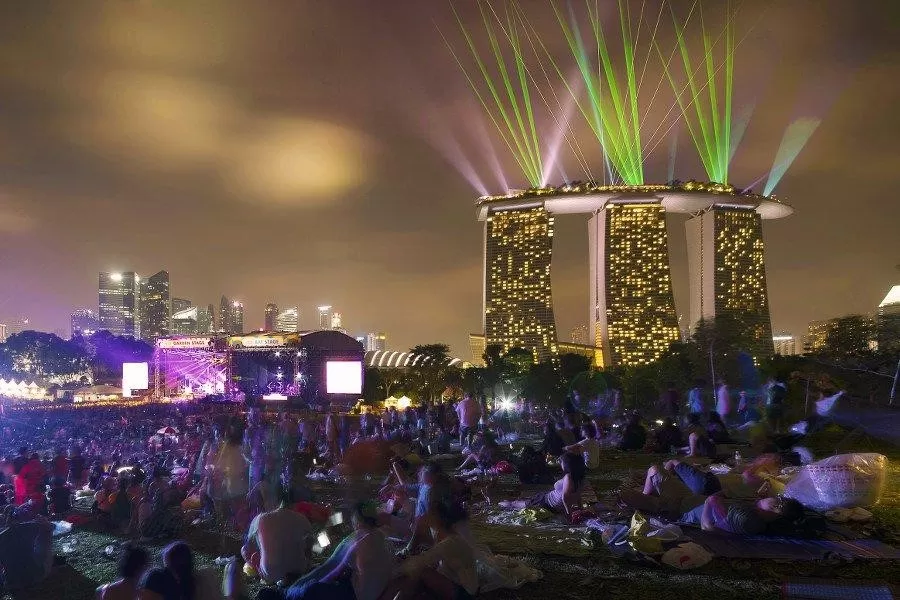 This is a music festival that stands out for being different and features artists such as Two Door Cinema Club, Foals, Glass Animals, Grimes, Nao and Haim and more. Taking place over 12 hours, this festival focuses on indie-bands more than others, encouraging non-mainstream performers to take the stage. The food at this festival is delicious and includes Keisuke Ramen, Kko Kko Nara, Common Man coffee roasters, Melt bar and more. Watch out for all the hipsters that flock to this music festival.
7. Retrolicious (October)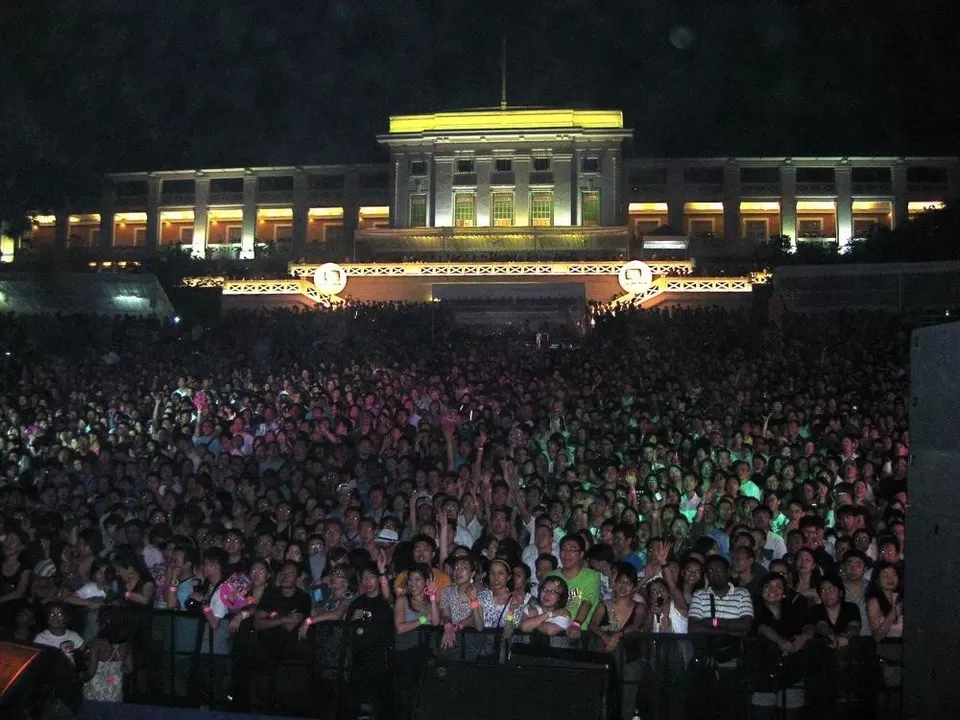 Singapore's biggest retro festival, this is held in Fort Canning Park and features iconic (mostly pop) musicians from the 1980s. Some of the most famous artists to have graced the stage at this festival are lphaville, Bananarama, Belinda Carlisle, Debbie Gibson, The Human League, Johnny Hates Jazz and Wang Chung.
8. Baybeats (July)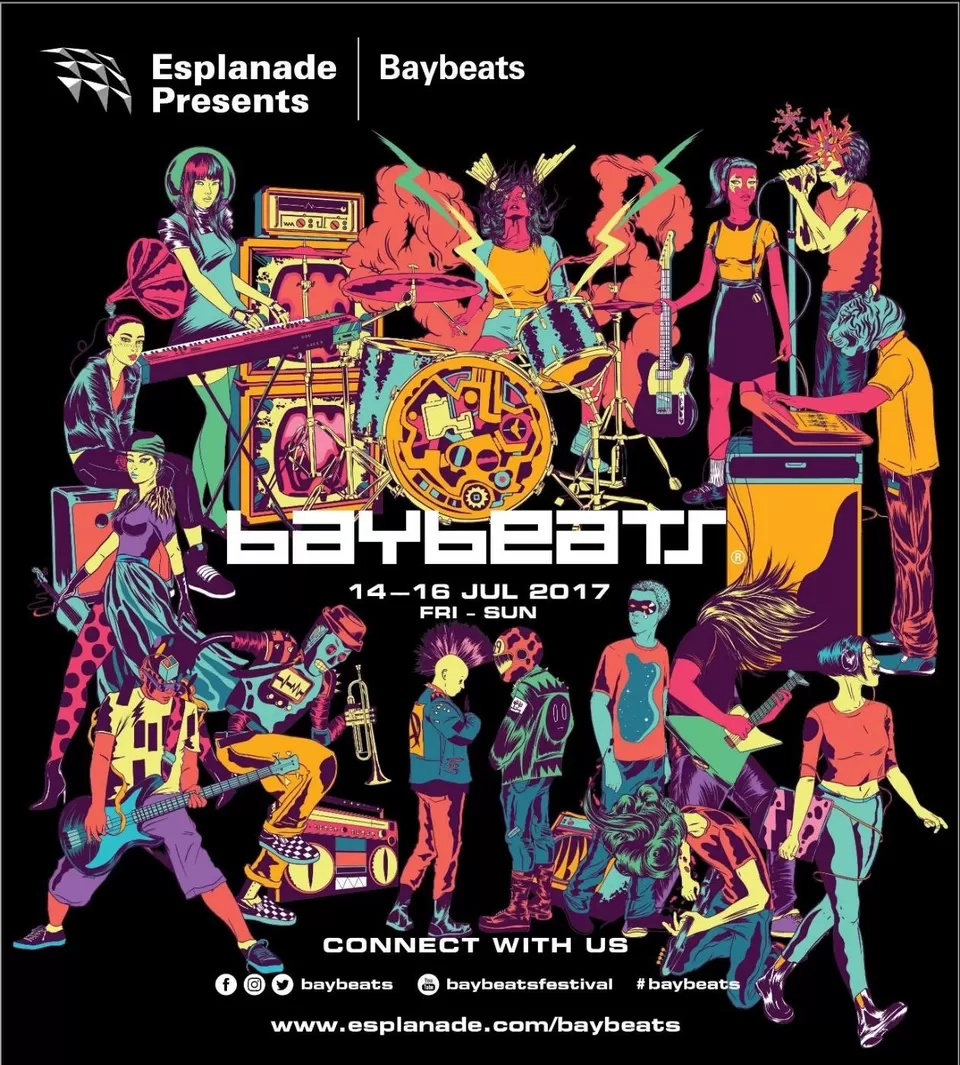 Started in 2001, Baybeats is Singapore's biggest alternative music festival that features performances in all genres including rock, pop, electronica and psychedelic. Every year local musicians, usually those just starting out, take the stage at Baybeats and showcase their musical talents, along with their more established peers from the industry. Musicians who have attended this festival in the past include Bakers in Space, Subsonic Eye and Decipher.
If you want to know more about these festivals or want to know more about the city, why not check out one of our many in-depth blogs about Singapore.
At thesqua.re we provide modern and lavish self-catered apartments along with several short-let luxury properties. Since inception, we have seen more than 20 thousand bookings and have on offer multiple stunning properties across Singapore. For more information, visit thesqua.re today.