If you're someone who loves wine and everything nice, we're sure that a visit to the famous Sula Vineyards in Nashik is on your bucket list. Well, guess what? This February, you can experience Sula Vineyards like never before. The vineyards, sprawling lawns and ambience transform into a celebration for SulaFest that will take place on 3rd and 4th February, 2018. This time SulaFest, designed around extensive wine tours, offers gourmet food, shopping, tattoo stations and even grape-stomping. However, the most attractive attribute of the fest is its music stage that will witness some of the most famous, contemporary, national and international artists. If swaying to music with a glass of wine in hand is your thing, have a look at the artist lineup at SulaFest.
Parov Stelar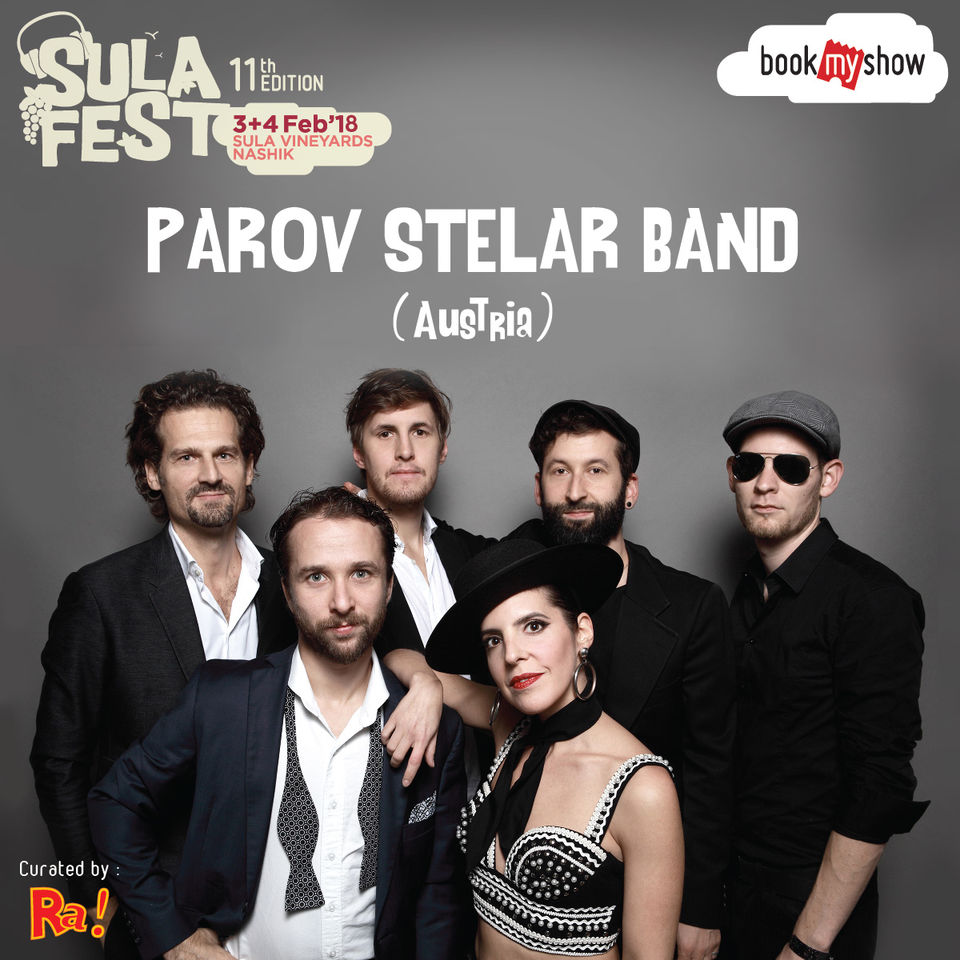 Known as the founder of Electro Swing, a genre that is taking the world by storm these days, Parov Stelar, the Austrian superstar is all set to charm the Sula stage this February. Along with his band, Parov Stelar is known for his work with Lady Gaga, Marvin Gaye and Lana Del Rey. With an experience of performing at some of the craziest festivals like Coachella and Glastonbury, be sure to experience a musical high at SulaFest with Parov Stelar.
Crystal Fighters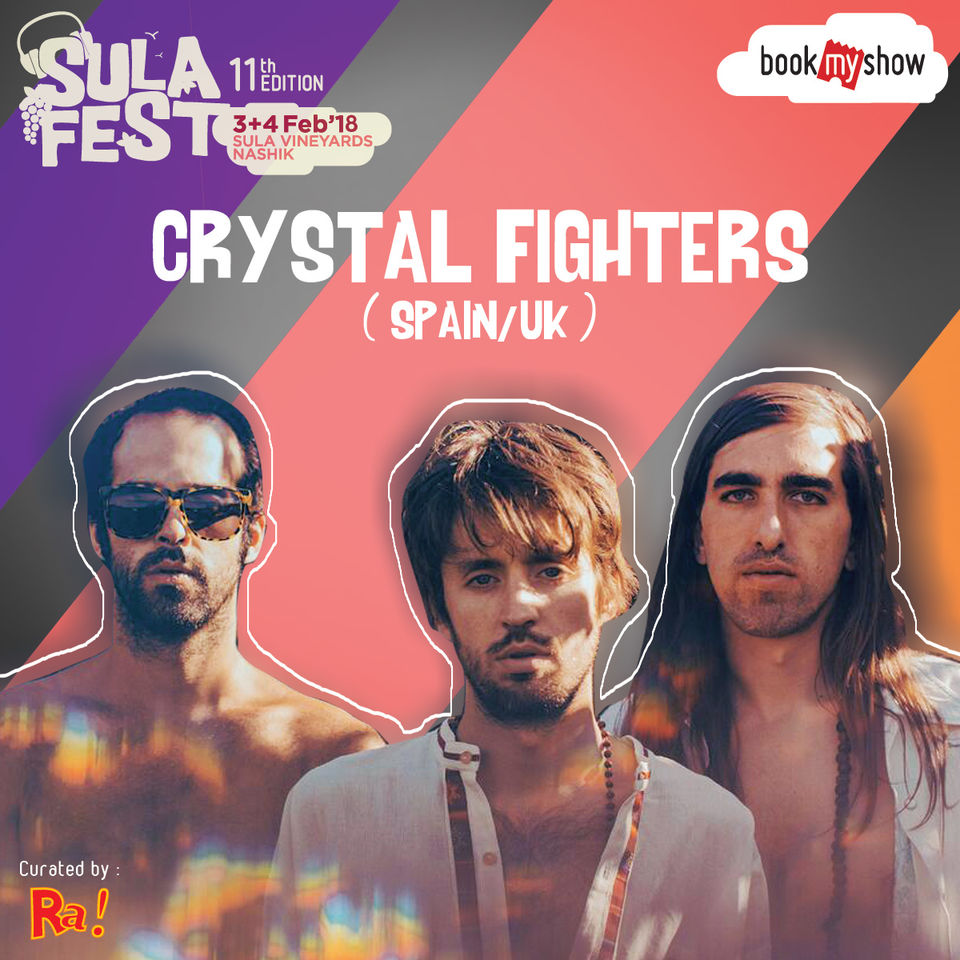 While one band offers the contemporary, Crystal Fighters with their unique sound, are inspired by ancient traditions, a connect with nature and forgotten instruments from all over the world. Moreover, their music is also inspired by Basque folk music and mythology through which they seek the ultimate truth of life. Their performance is going to be an experience that will reverberate within you at many levels.
Amit Trivedi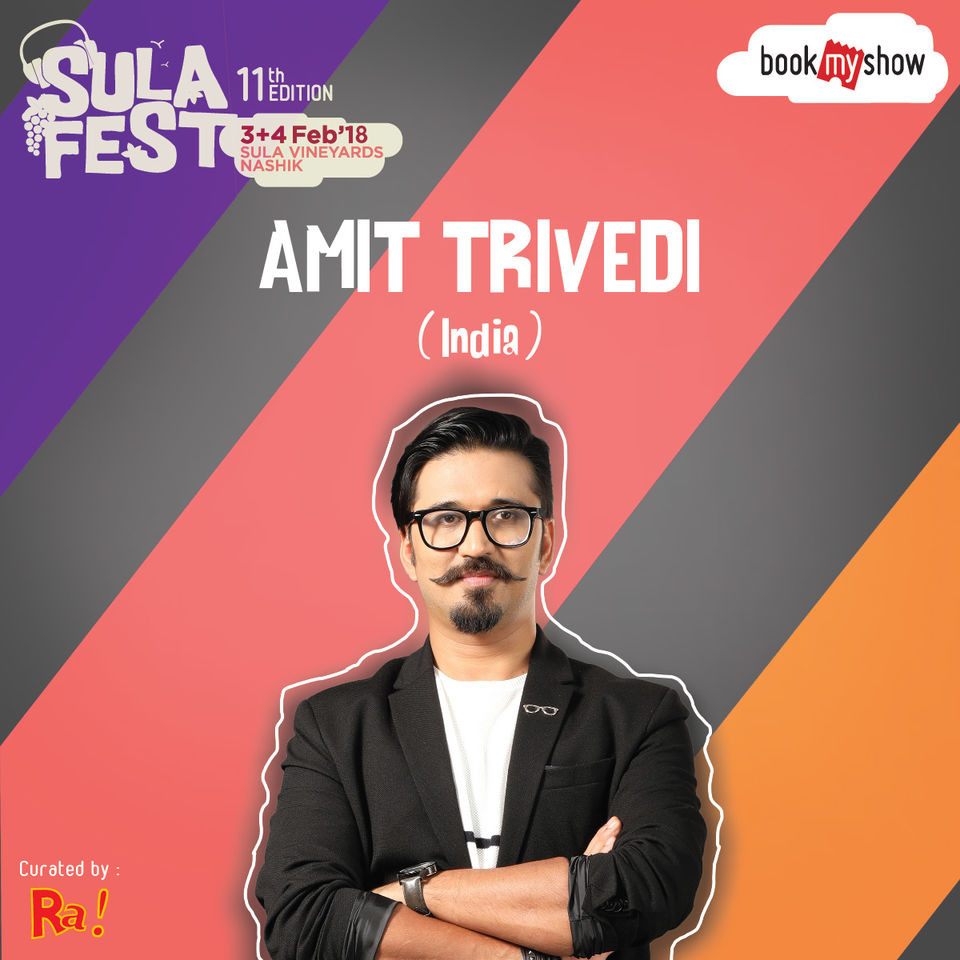 No fest is complete without desi beats, and SulaFest gives you a taste of India through the beautiful voice of Amit Trivedi. Popularly known across India for his Bollywood hits from Wake up Sid, Queen and Udta Punjab, Amit Trivedi's performance is the perfect opportunity to enjoy your favourite songs, live! Along with his singing, also enjoy his sophisticated and eclectic orchestration of music. Get set to dive into heaven with Amit Trivedi!
Bauchklang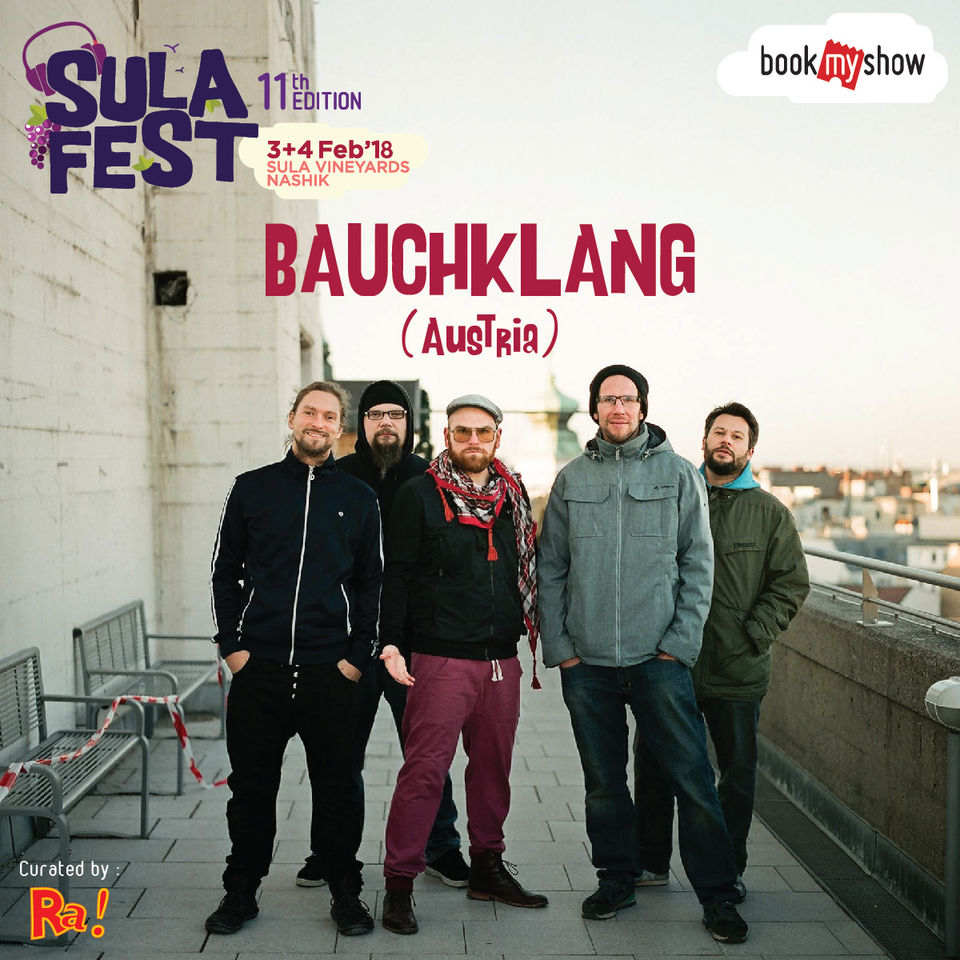 A group of five artists who are redefining electronic music without any electronics! Yes, you read it right, Bauchklang is a group of five beat-boxers that create grooves and music with their own voices. Bauchlang has aced their style and excel in performing a variety of music forms like Down Beat, Hip-Hop, Worldmusic Avantgarde, Techno and Electro. With Bauchklang on the Sula stage, you'll be enamoured by the infinite potential of human voice.
Don't forget to check out their Facebook page here.
The Beat feat. Ranking Roger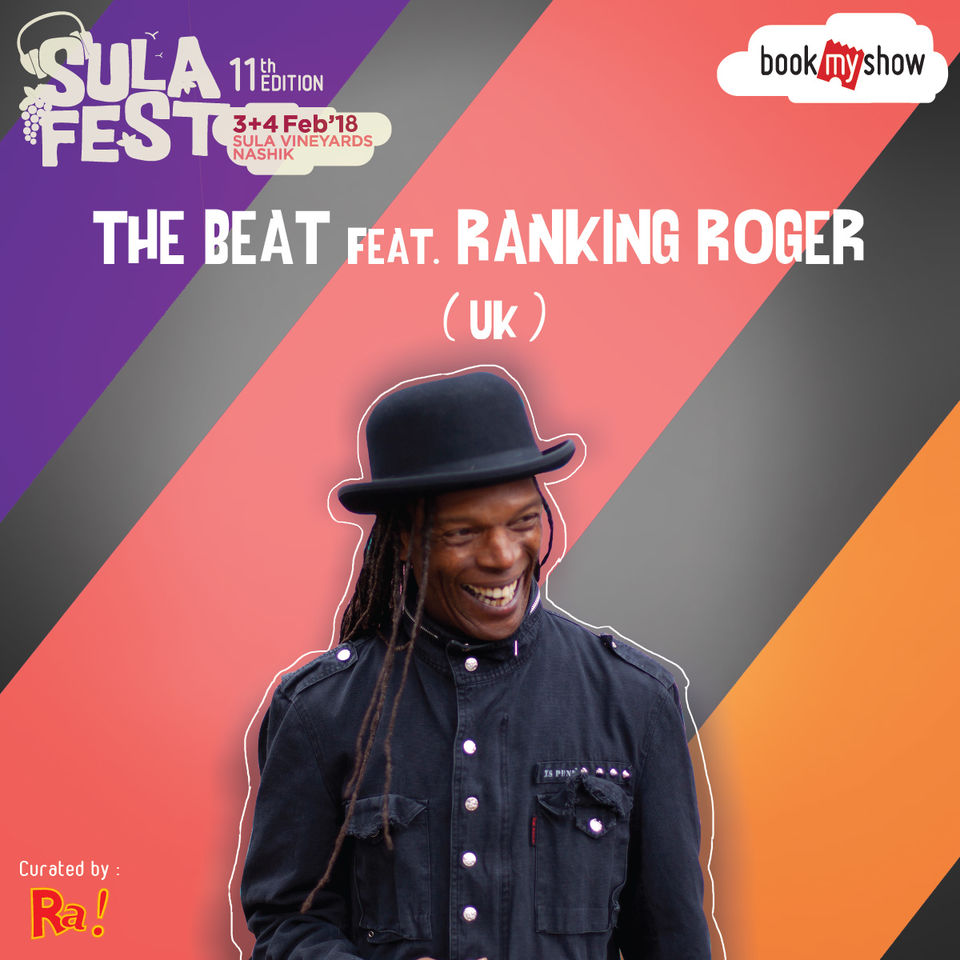 The Beat feat. Ranking Roger are known for having revolutionised British Pop with their multi-culturality and diversity. With a unique twist to the fervour that made music from the 80's a raging success, The Beat has created a niche for themselves. Come witness a magic of harmonies at SulaFest.
Phonique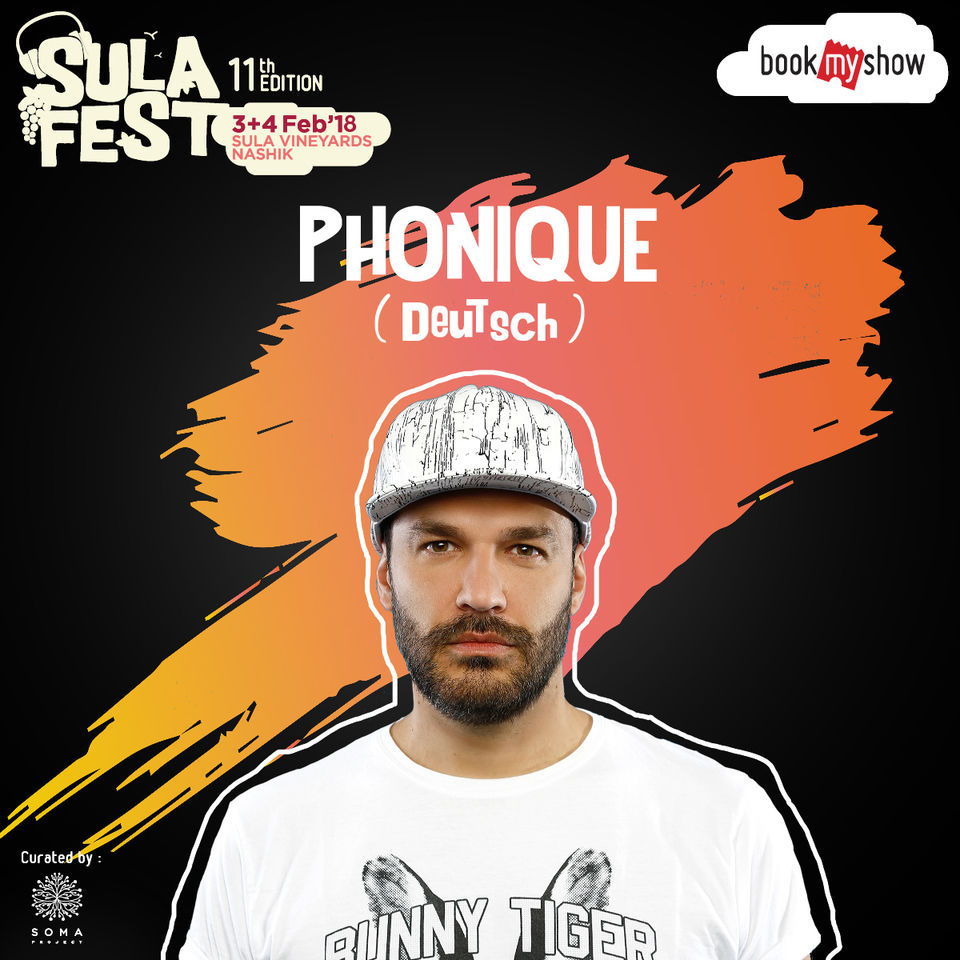 From organising legendary parties all across Berlin to becoming an acclaimed DJ himself, Michael Vater aka Phonique has come a long way. He has successfully developed an exclusive "freestyle" profile which is a refreshing mix of Hip-Hop via Breakbeats, Old School and Drum and Bass. There's a lot more groove that goes on in between these genres, and you can find this out for yourself at SulaFest.
Find out more on SulaFest website.
Tanvi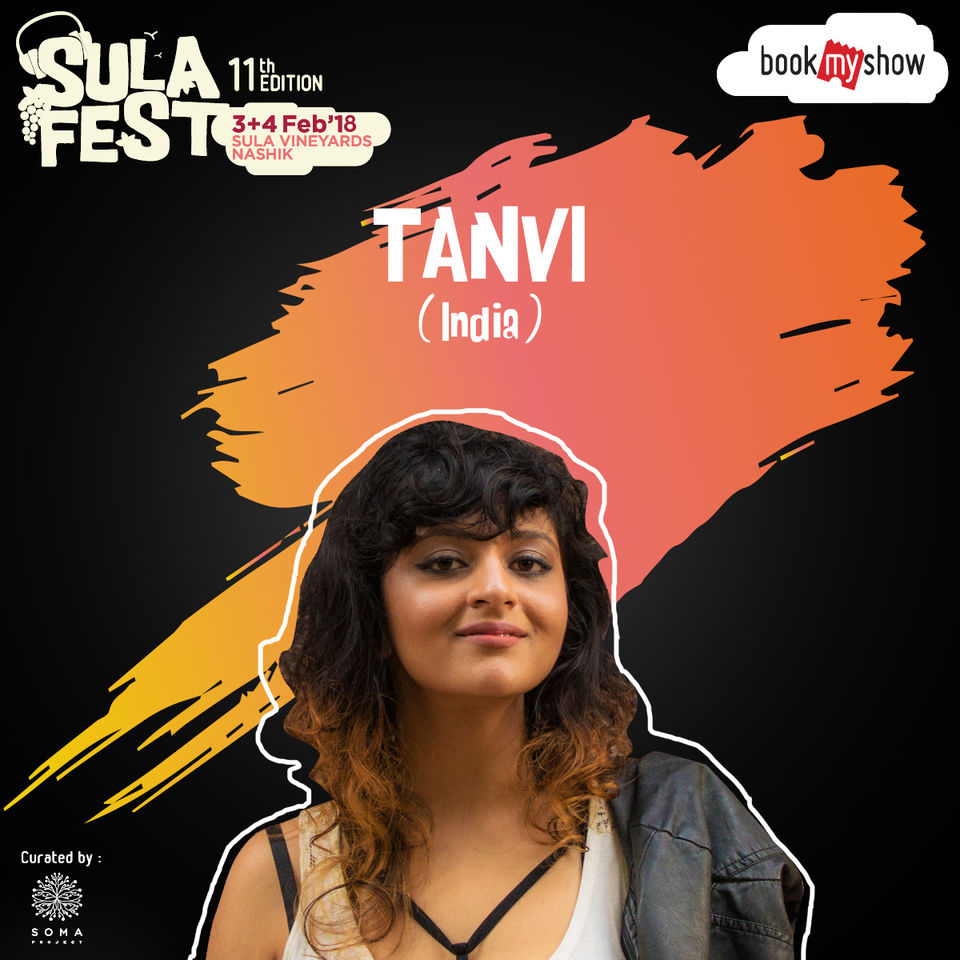 Passionate about innovation and adding a zest to everything around her, Tanvi is a music mixer who's going to set the energy levels at SulaFest super high. She started mixing music as early as the age of 11, and since then has made her skill into a prosperous career. Tanvi is almost like a mind reader and is known to give the audience the thrill that they seek. Nothing like a music-mixer who knows how to match your level of craze, and push you even further with energetic beats. Prepare to dance to unique sounds with Tanvi.
Stefano Richetta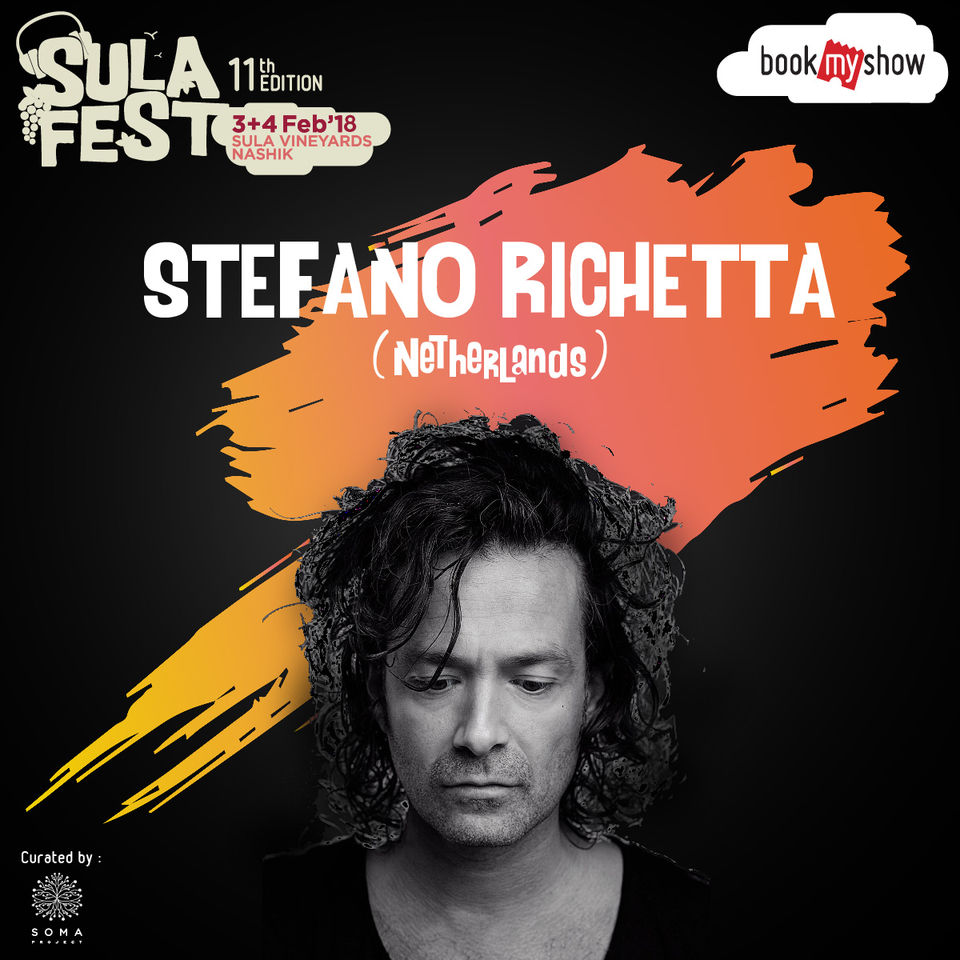 Famed in Holland for his love for electronic music, Stefano Richetta is a famous DJ who has been instrumental in shaping the electronic-music scene in the world as we know it to be today. Stefano also produces parties and brings some of the best known names in the music industry together. He has designed Techno parties like Awakenings, Mystery Land, Free Your Mind Festival, Dance Valley and is all set to add SulaFest to the list of epic music festivals.
Berni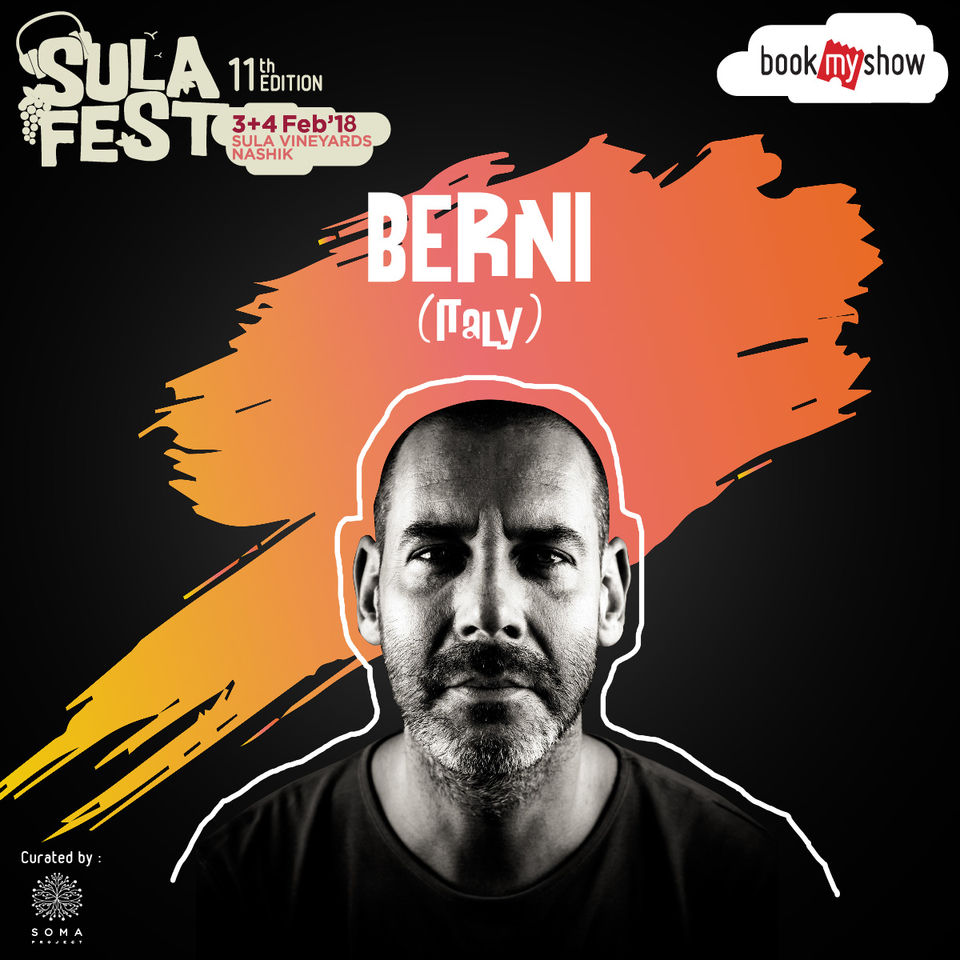 You must have come across Berni's song Shplatten that rocked bars and clubs around the world back in 2010. Berni's music seeks to break the boundaries of House and Techno music and ventures into Deep, Disco and Jacking that are his signature sounds. He has travelled all across the world to play at some of the most niche clubs in Thailand, Hong Kong, Greece, Mexico and Japan, to name a few. He's bringing music from all over the world to India at SulaFest, this February.
Alex Ferrer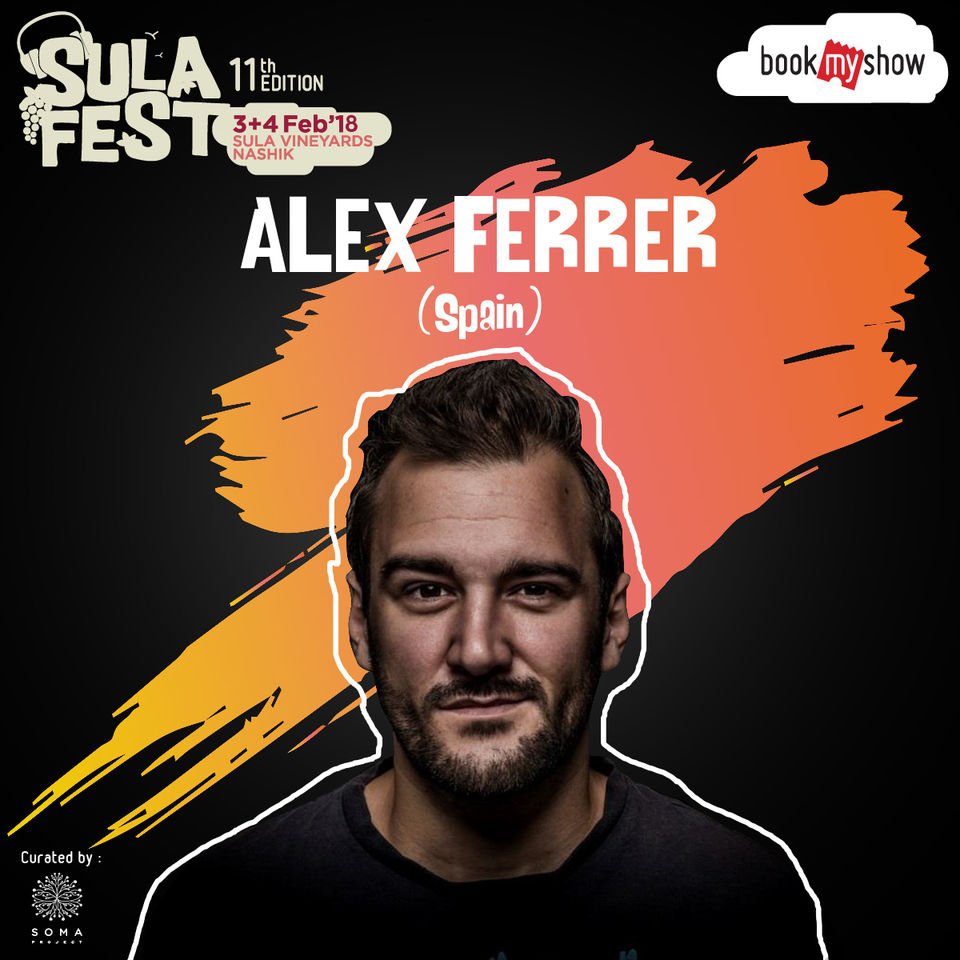 Alex Ferrer, a Spanish DJ, producer and label owner is known to have produced the best tracks of house music in the past decade. Influenced by Latin, Funk, Disco and Soul music, Alex Ferrer has featured in numerous DJ lineups, radio shows, fests and music releases. He is also known for releasing smashing tracks by Terrence Parker, Robert Babicz, Funk D' Void, Gene Hunt, Einmusik and Ninetoes. This expertise and love for music will be on full display only at SulaFest.
Bondi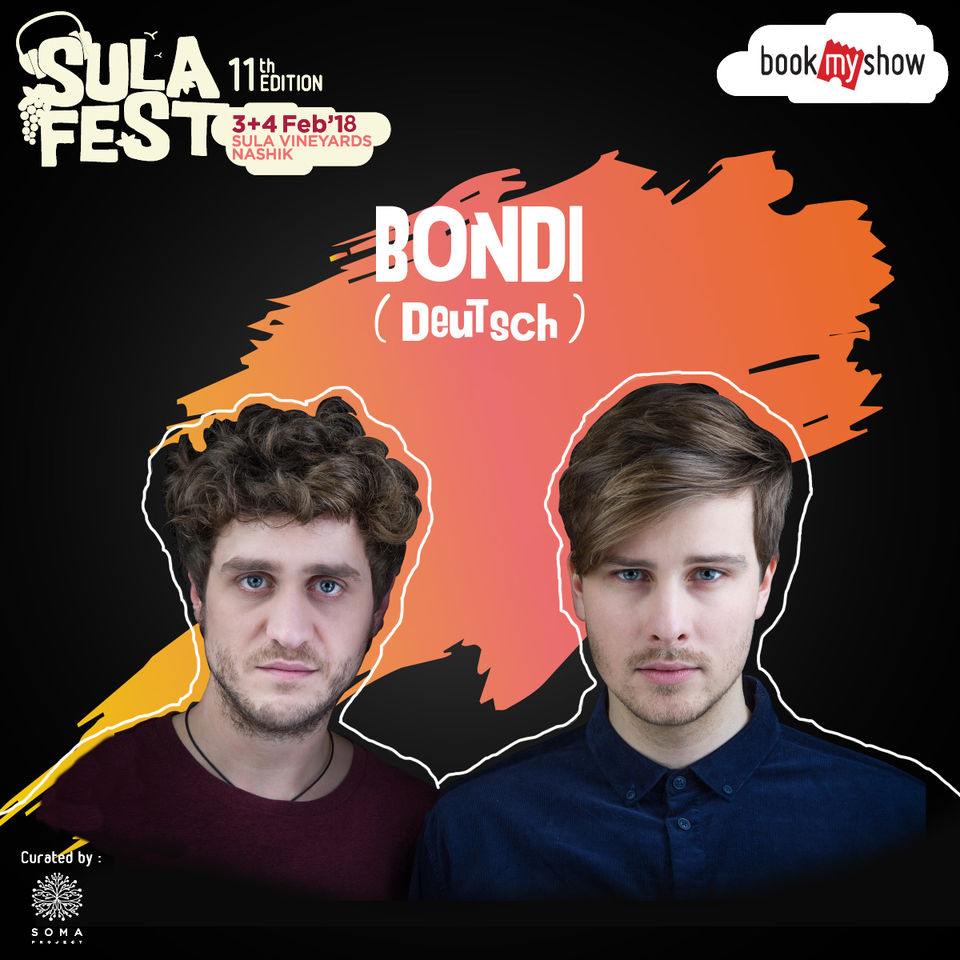 Bondi is a team of Daniel Archut and Alexander Schug, producers and music artists from Berlin. Bondi is known for its niche music which is a mix of melancholic sounds, combined with danceable beats,analogue instruments, and digital synthesisers. If you're an EDM lover, Bondi's performance will blow you away!
Gypsy Hill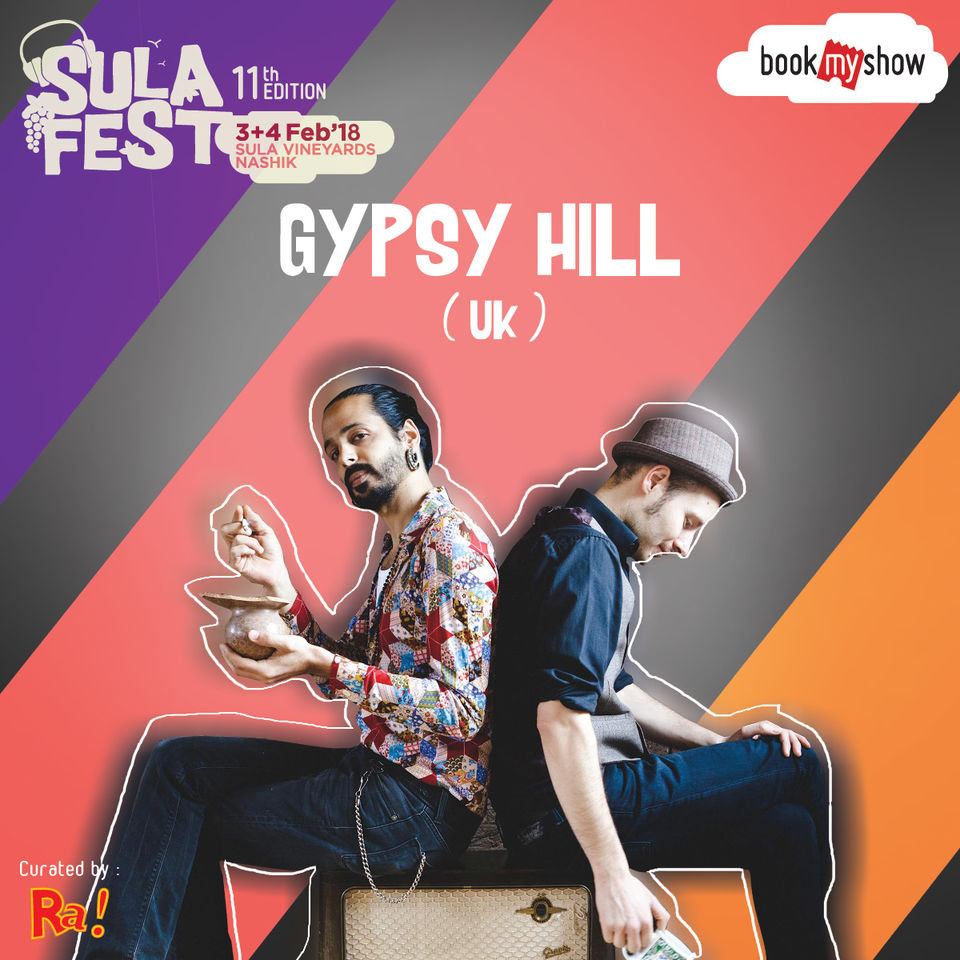 Gypsy Hill's sound is yet another unique one which you'll only get to experience at SulaFest. Gypsy Hill plays an intoxicating mix of Balkan brass, Mediterranean surf-rock, Ska & Swing. Featuring guitars, horns, tuba, a scratch DJ and a mix of live and electronic beats, Gypsy Hill effortlessly mixes the traditional with a uniquely modern sound.
8 Bit Culprit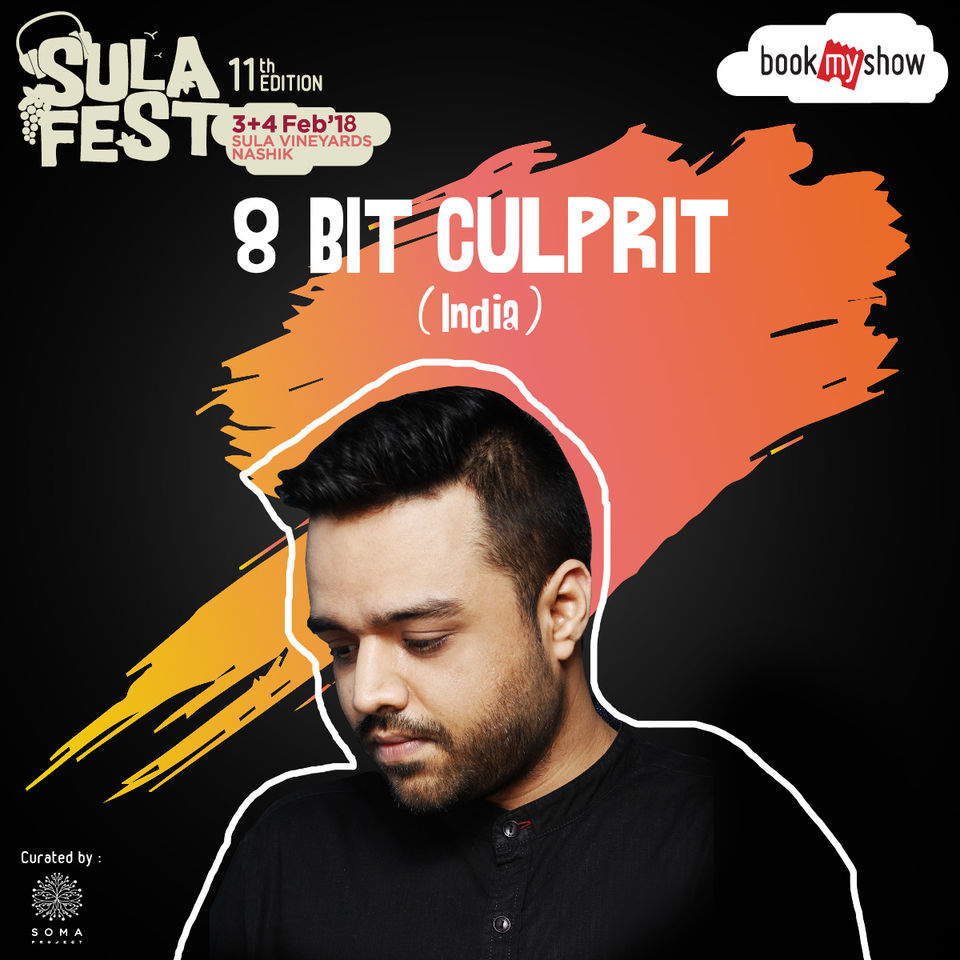 8-BIT-CULPRIT is the House/Techno project of Faraz Ehsan from India. He has drawn a lot of inspiration from artists such as Sphongle, Perfect Stranger, Trentemoller, Modeselektor to name a few, that spearheaded his early experiments with cutting edge underground music. 8 Bit Culprit is unique because it does not follow a specific genre, and instead, uses music as a medium to tell different stories.
With a wide range of gifted musicians coming to light up the Sula stage, the only spark that's missing is you! Alongside this amazing artist lineup, you can also enjoy intimate after-hour acoustic sessions with your favourite artists. Moreover, at Brookside by Hershey's, exclusive pomegranate, blueberry and roseberry chocolate will be on sale. SulaFest has also gone all out to make wine and spirits brands like Beluga, Hardy's, Mud House and Pitu Cachaca available, especially for all of you. You can enjoy all this amidst the beautiful vineyards. To add a little adventurous touch to this weekend getaway, you can actually stay in tents installed by Let's Camp Out. You can contact info@letscampout.com for more information on this.
So what are you waiting for? Plan a trippy trip to SulaFest now!
For latest updates on SulaFest, head to their website here. You can also check out SulaFest on Facebook for more details.
If you do attend the fest, don't forget to share your experience with us on Tripoto!