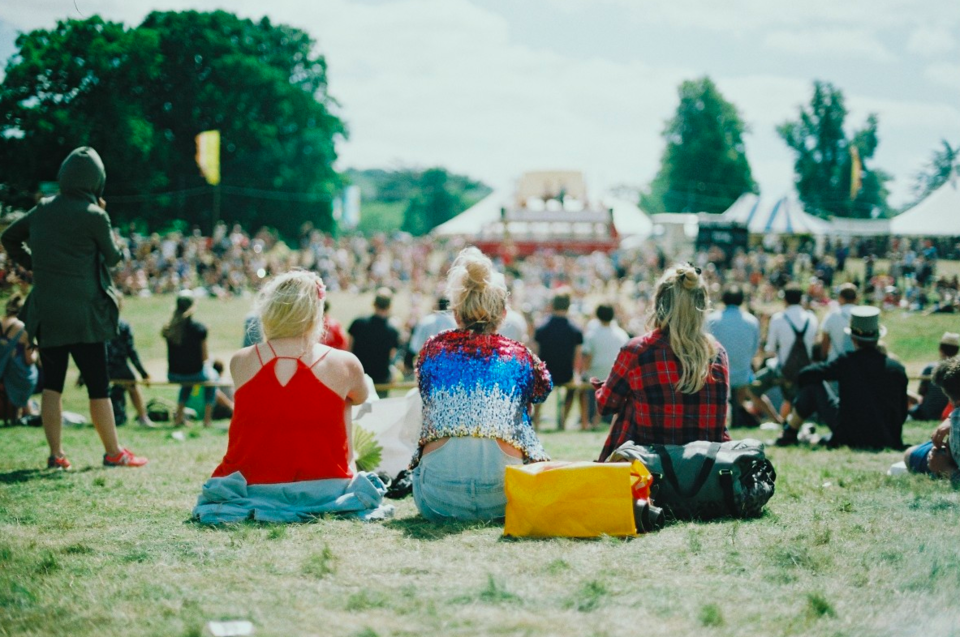 After having travelled through the different parts of the world, if there's one absolute conclusion that I have come to, it is that nothing in this world as versatile as mountains. Whether its a solo adventure or a romantic getaway or a family holiday, the hills never disappoint me. That feeling of breathing in clean mountain air and waking up to stunning views is liberating, to say the least. Much like how these natural wonders make for great holiday destinations, mountains are also hands down the best place to immerse yourself in the sound of music. Go off the beaten path, ditch the beachside music festivals and experience a music festival up in the hills because trust me when I say this, it will change your life!
Here are the best mountain music festivals you can attend in India for a once in your lifetime experience:
The Big Gig Festival
Ideal for: Fans of jazz and blues music
Where: Landour, Uttarakhand
What's so special: While other music festivals in India fight it out to maximise ticket sales, the team behind The Big Gig believes in doing things differently. A festival aimed to unite and keep alive traditional blues music, The Big Gig is all about passion. The Big Gig hosts seasoned and upcoming musicians from across the country who play their music for a cause—to keep alive a dying form of music.
Contact: Check out The Big Gig's official website for more details.
Kasauli Rhythm and Blues
Ideal for: Music lovers looking for a family-friendly festival experience
Where: Kasauli, Himachal Pradesh
What's so special: Held every year in the premises of Kasauli's Baikunth Resorts, Kasauli Rhythm and Blues is undoubtedly India's most unique music festival. The event welcomes people of all age groups with open arms and promises something for just about everyone. And the best part? The festival is hosted by an NGO, Genesis Foundation who works for children suffering from heart diseases. Since a major part of the earnings are donated to the children's treatment, you actually end up doing a good deed by attending this one!
Contact: Head over to Genesis Foundations' Facebook page for updates on the festival.
Ziro Festival of Music
Ideal for: Music lovers looking to disconnect and travel for a festival
Where: Ziro, Arunachal Pradesh
What's so special: If you call yourself a music lover, it is most likely that you have either already been to Ziro or plan to in the near future. Almost a legend of sorts in the festival circuit, Ziro Festival of Music combines the best of independent music and camping in a remote yet picturesque setting. Ziro's offbeat location acts as its biggest USP—attracting passionate music lovers who would go to any lengths for the love of music.
Contact: Head over to Ziro Festival of Music's official website for more details.
GOMAD Festival
Ideal for: Music aficionados and travellers looking to explore the southern hills of India
Where: Ooty, Tamil Nadu
What's so special: The otherwise calm Nilgiri hills come alive once every year with South India's most versatile musical extravaganza, GOMAD Festival. The three day carnival hosts artists mastering in genres as diverse as pop, electronic, rock, classical and metal amongst others. To add to that, the very fact that GOMAD takes place in the woods, makes it a great festival for an authentic camping experience. And if you love chocolates, the homemade varieties on sale here will have you drooling endlessly!
Contact: Head over to GOMAD's official Facebook page for more details.
Himalayan Music Festival
Ideal for: Music lovers looking for a drug-free raving experience
Where: Dharamshala, Himachal Pradesh
What's so special: Over the past few years, mountain music festivals in India have come to be associated with extreme substance abuse. Dharamshala's Himalayan Music Festival has set out to change just that. The festival promises the absolute best of electronic music against the backdrop of snowcapped Himalayas. However, what makes it completely unique is the fact that it is 'authentic' an experience as any other festival, minus the illegal substances!
Contact: Check out Himalayan Music Festival's Facebook page for all the updates.
Hornbill Festival
Ideal for: Fans of Rock music looking for a wholesome cultural experience
Where: Kohima, Nagaland
What's so special: If you're looking to take your festival experience to the next level and try something extraordinary, plan a trip to Hornbill Festival right away. The festival takes place every year in Nagaland's state capital Kohima. The 10-day carnival acts as the annual meeting ground for all of the state's tribes who come here to showcase their crafts, dances, music and rituals amongst other things. Hornbill also hosts the Hornbill Rock Music Festival, one of India's oldest and most prestigious rock events. Witness the best Indian bands battle it out for the ultimate glory while you get awestruck by Naga tribes.
Contact: Check Hornbill Festival's official website for more details.
Gulmarg Winter Festival
Ideal for: People looking to add a dash of adventure to their music festival experience
Where: Gulmarg, Jammu and Kashmir
What's so special: Best recognised as India's premier skiing destination, Gulmarg also hosts the relatively lesser known Gulmarg Winter Festival. Held every year in March, the festival is organised by the Jammu and Kashmir government to promote tourism in the state. Apart from multi genre music acts from around the world, one can also witness traditional crafts, dance performances, photography exhibitions and films made by local talent. The state also makes special provision to ensure that visitors can easily enjoy snow sports as well as authentic Kashmiri food when they take a break from the music.
Ever travelled for the love of music? Write in here to share your stories with the Tripoto Community. Don't forget to check Tripoto's amazing YouTube channel for handpicked travel videos that will fill you up with major wanderlust.