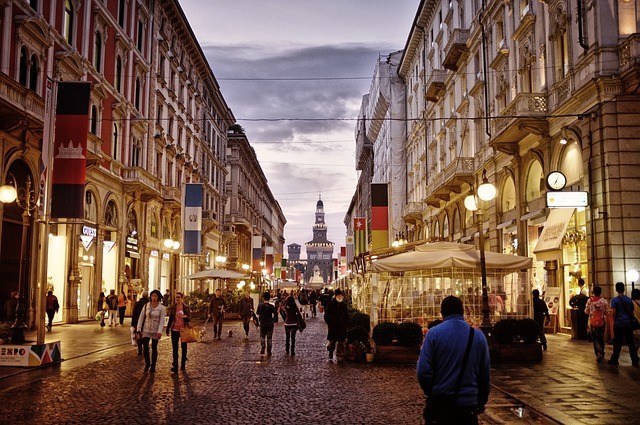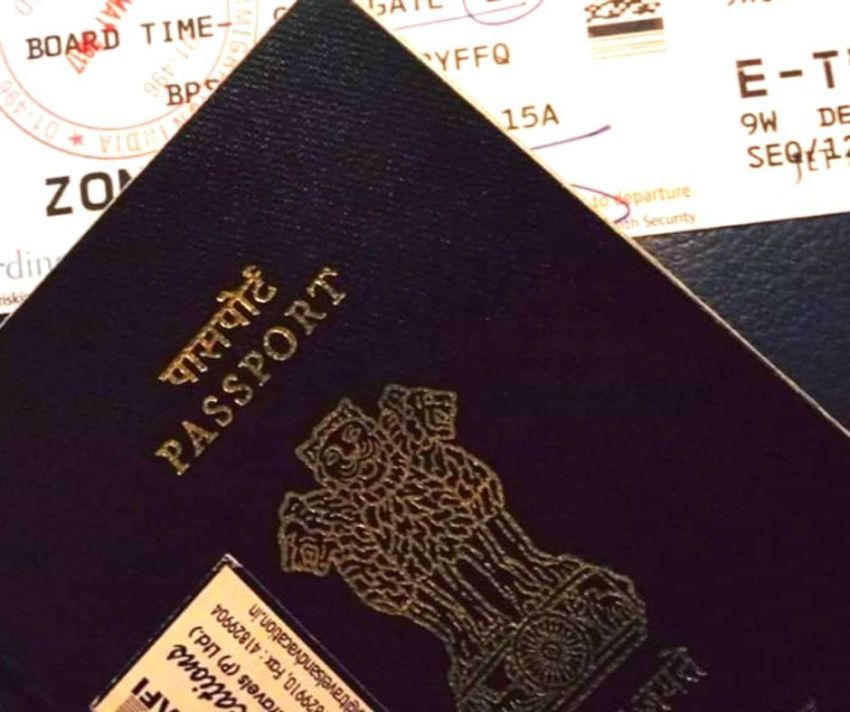 You've been scouring for your passport in your handbag for the past two hours and you're absolutely certain that you never got it out at the restaurant in the first place. Or did you? But somehow, you have a feeling that the uncanny tug at your bag near the metro station was when this foreign city betrayed you. Did you leave the chain open? And now you're trying desperately to find justifications as the air around you get thinner and the crisp September wind manages to break a sweat in your forehead. Okay. Newsflash: It is extremely common for passports to be lost/stolen in Europe and some hundreds of tourists face this nuisance everyday. I have a quick story here for all you feeling at an utter loss over a lost passport and have a few easy methods to avoid all the hassle and get an emergency passport in no time.
Newsflash: It is extremely common for passports to be lost/stolen in Europe and some hundreds of tourists face this nuisance everyday.
Milano Centrale was fairly spotless apart from the occasional cigarette butts popping out between the lines of the stoned floor of the station. My train from Florence (Firenze Santa Maria Novella) to Milan covered a little more than 300 kilometres in an unbelievable 1 hour 40 minutes, leaving me little time to finish the thriller in my hand. I was almost forced to enjoy the lush green landscapes rushing past the enormous windows. With a little extra buck to spare, I got myself a first-class ticket. Apparently, there was a faster train available, but my Trenitalia adventures should had to wait for another time. I was already ecstatic at the prospect of visiting the home of Leonardo Da Vinci's legendary fresco at Santa Maria delle Grazie, a church and Dominican convent in Milan.
A stunning railway station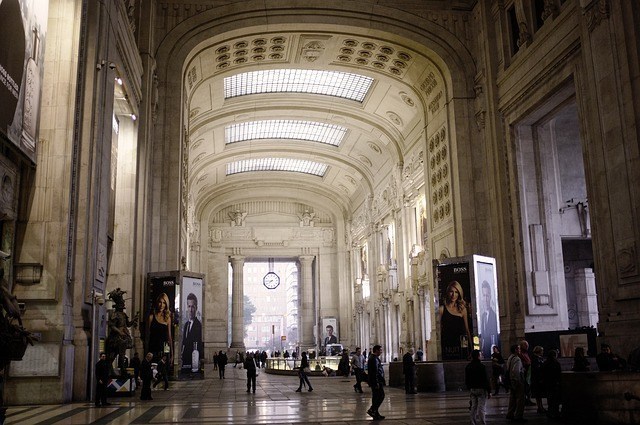 Milano Centrale has its own beauteous virtues with a mix of Art Nouveau and Art Deco dominance. The early modernist building with its enormous glass and metal dome shelter some 24 tracks with a daily service to every major town in Italy. Awed by its charm, a felt a light nudge to my left and long story short: my passport was missing!
My other wallet, which I had kept for safekeeping in my main luggage, carried the rest of my cash, and it wasn't a lot to be honest. How foolish I was to splurge on the first-class ticket! I had my flight back to Delhi the very next morning and my immediate response was to phone the Indian Embassy in Milan. I felt weak in the knees. My gut felt hollow and I could literally feel the air tighten around my throat as the phone rang precariously. A woman's warm voice with a familiar Indian accent assured me that I will be able to catch my flight the next day, given I reach the Consulate as soon as it opens, which is at 9 am.
Help is always around the corner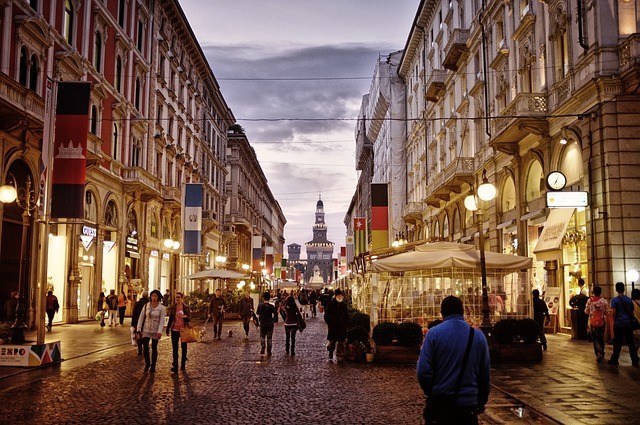 Helpless and confused, I asked a station guard of a police office nearby, and the gentleman directed me to a platform at the far end of the station. A quick Google search also led me to platform 21, where the Railway Police have their office. At 8.15 in the morning, the police station had 4 officers and before I spoke one of them offered me a seat. Clearly, my frightened face gave it all away. As I started explaining to him how I think my passport was stolen, he listened patiently and simultaneously, was typing away at his computer. As I finished, he smiled sheepishly and in an apologetic tone, said it is extremely common for someone's passport and money to be stolen in Italy. He asked me to write my name on a sheet and to show any other document I might have. I showed the scanned copy of my passport and the Schengen Visa and Officer Gillespie produced a print-out of the form he was typing in. He signed the form with his official seal and asked me to head to the Consulate General of India, which is less than a 10-minute walk from Milano Centrale station. But I had my luggage, and hence decided to take a taxi.
Consulate General of India
The 12-euro ride took me to Piazza Paolo Ferrari, the Consulate address, which is incidentally, where I had booked my AirBnB for the night. But, first things first. The Consulate General of India in Milan has a very familiar air. People inside drinking masala tea, were addressing each other in Hindi, as two men discussed the fiery election wind sweeping across India. One of the women asked me to fill out a little form and told me that I needed to pay 14 euros. As I obliged, she asked me to get two copies of my passport, visa, flight tickets, and the police report, along with three passport-size of my photograph. I got my copies from a stationery supply store nearby and the Consulate asked me to come after 2 hours, as they assured I would be handed a white Emergency Passport that would allow me entry to my country for one time, before it expires. Relieved partially, I walked to my AirBnb and stationed my luggage for the day. I needed to see Da Vinci's art after the rough day I'd had. I needed a recovery. Two hours later, following some signatures, I got my Emergency Passport, and it was valid for a month!
The moment I got out of the enormous door of the Consulate General of India, I noticed how insanely beautiful the city of Milan is. Cobble-stoned main streets with trams passing through from time to time, historical architecture with sublime high-street fashion arcades, stunning classical buildings with modern high-rises peeping between alleyways - adorn the ancient city. With a heavy sigh of relief, I started walking to a brightly-coloured gelato store across the street. I was hungry, and Leonardo can wait.
So, here is a quick guide to lower your panic levels in case your passport is lost/stolen:
1. ALWAYS, and this is an imperative, keep the major stack of your money and your backup debit/credit inside your main luggage that has a combination lock system.
2. Never carry all your money and cards together in a bunch.
3. Carry in your main luggage a folder with at least 5 copies of your passport, visa, flight tickets, another address and DOB proof (preferably your Adhaar card) and a handful of your passport-sized photographs. Also, keep scanned copies of all these documents in your mail as well as your phone.
4. The moment you notice you passport gone, head straight to the police station and report a loss of passport.
5. You would need to produce your document proof there and hence carry your scanned copies in your phone. Get the police officer to sign and stamp the report of loss/theft.
6. Ask them if it's possible to make a copy. If there is no such option, make some copies from a nearby copy store.
7. You need to find the nearest Consulate General of India. If you're in luck, it will be in the very city you lost your passport in. But if not, find the nearest city with our Embassy and take a cheap mode of transport to that city. Flight travel would require a passport and hence your options are limited to train and road. If I had lost my passport in Florence, I would need to file a police report in Florence and THEN come to Milan because the Consulate General of India is in Milan.
8. Phone the embassy and ask the price for an Emergency Passport and have the amount ready by the time you go in. Be at the Consulate as sooner in the day as you can. You will get your emergency passport in no time. But if you go after the first half, chances are, you won't be able to get your hands on an Emergency Passport on the same day.
9. Produce the police report along with copies of all your documents (passport, visa, flight tickets) to the Consulate for a smooth process. Be patient and answer any questions they ask with honestly.
10. And most importantly, don't panic. You have a way out. These things happen way too often in foreign countries and you will be helped by friendly officials.
Also, posting here the addresses of the Indian Consulate services in Italy:
Consulate General of India
Piazza Paolo Ferrari, 8 - 20121, Milan
20121 Milan, Italy
Tel: (0039) 02 80 57 691/ 02 86 53 37
Maximum 7-minute walk from Duomo Cathedral, 5-minute walk from Milano Centrale station
How to reach Subway:
Line 1 (Red), stop at "Cordusio"Tram: 1 - stop at Santa Margherita 2, 12, 14, 16, 27 - stop at Via Orefici Piazza Cordusio
The Embassy of India
Via XX Settembre 5; next to the Palazzo del Quirinale
00187 - Roma RM, Italy
Tel: (0039) 064884642-3-4-5
Maximum 20-minute walk from the Coloseum
How to reach Subway:
Line A, stop at "Repubblica". Maximum 6-minute walk
Get travel inspiration from us daily on Whatsapp. Click here to start